Updated by Implementation
What is payment term?
Payment term are the conditions under which a vendor completes a sale. The payment term cover,When payments expected. Any conditions on that payment and any discounts the buyer will receive.
Overview
The payment term in Purchase Order are defaulted from the payment term maintained in Vendor master. Hence, if we order any material on vendor, then also, the same payment term gets copied to Purchase Order. The feature of Zen scale's system help for tracking the set of different payment term with Vendor based on the material which we purchase from him.
Use Cases
Suppose there is company Parveen steel Pvt Ltd. The company has huge payment term under vendor data base.The company did not maintain any dedicated vendor database for payment term till date but now doing so with the help of this feature. Recurring vendor details can simply be selected in the software and there is no need to enter the information time and again for every purchase transaction of payment.Hence, the feature payment term of Zen scale's system help to track the payment under which a vendor completes a sale.
Steps to be performed
Click on website
https://www.zenscale.in/mm/app_home_beta_new
1. The page will open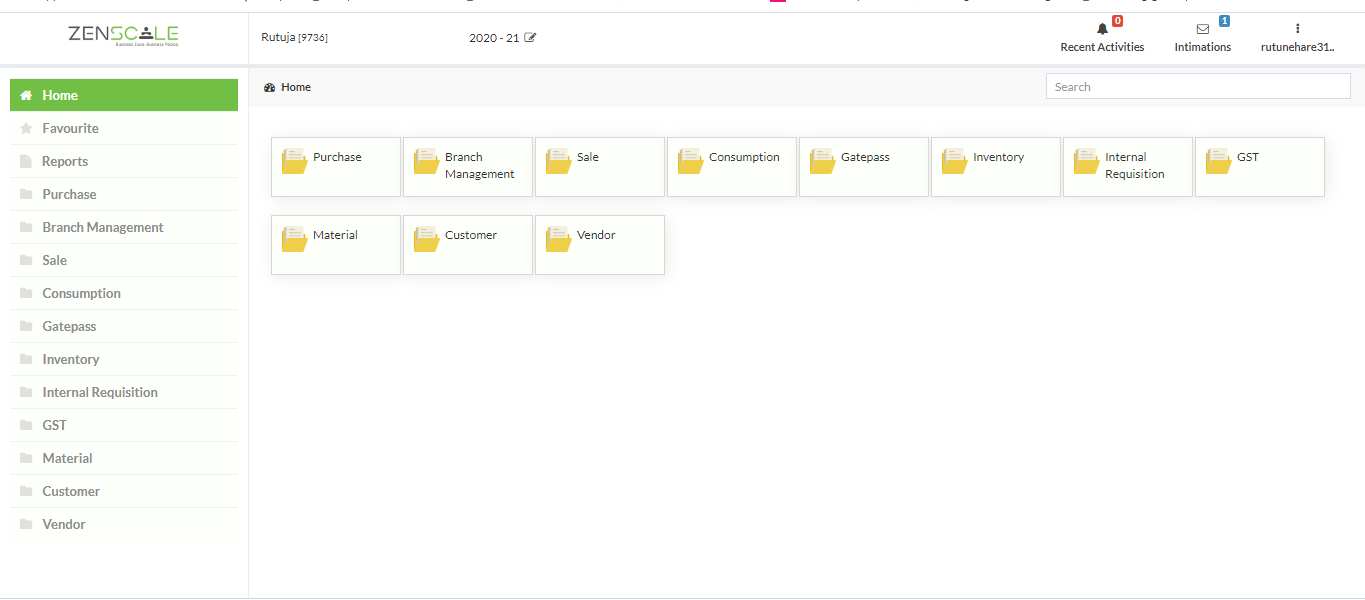 2. Click on vendor folder.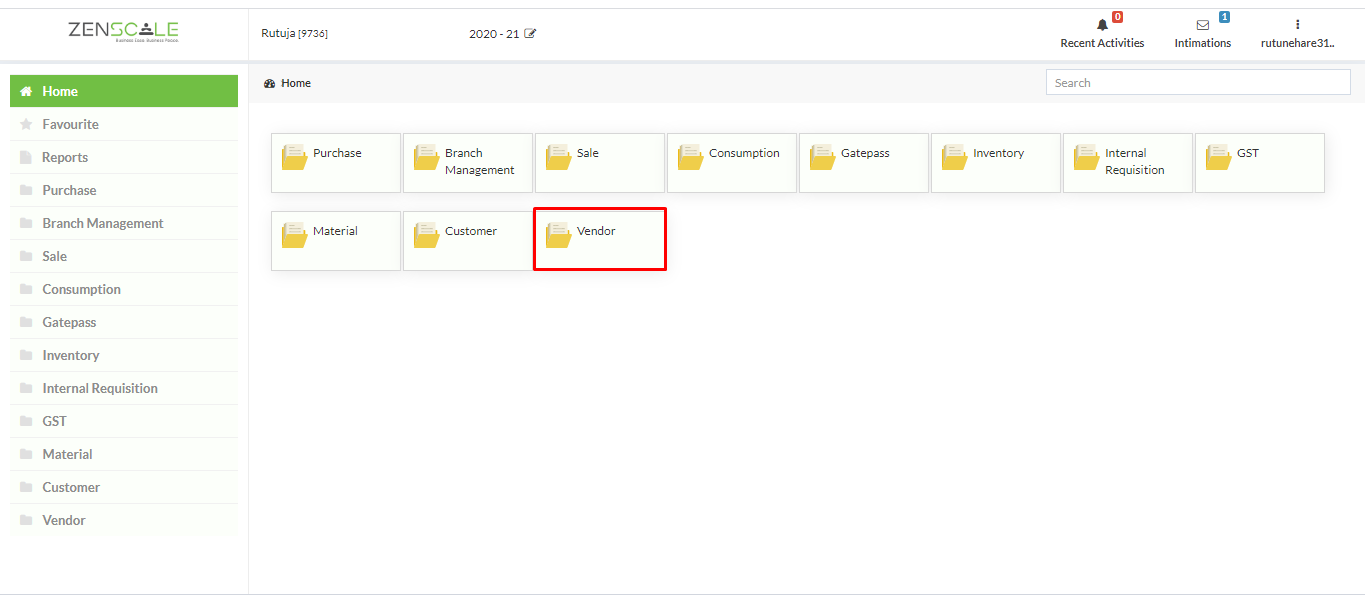 3. The page will show, click on master payment term.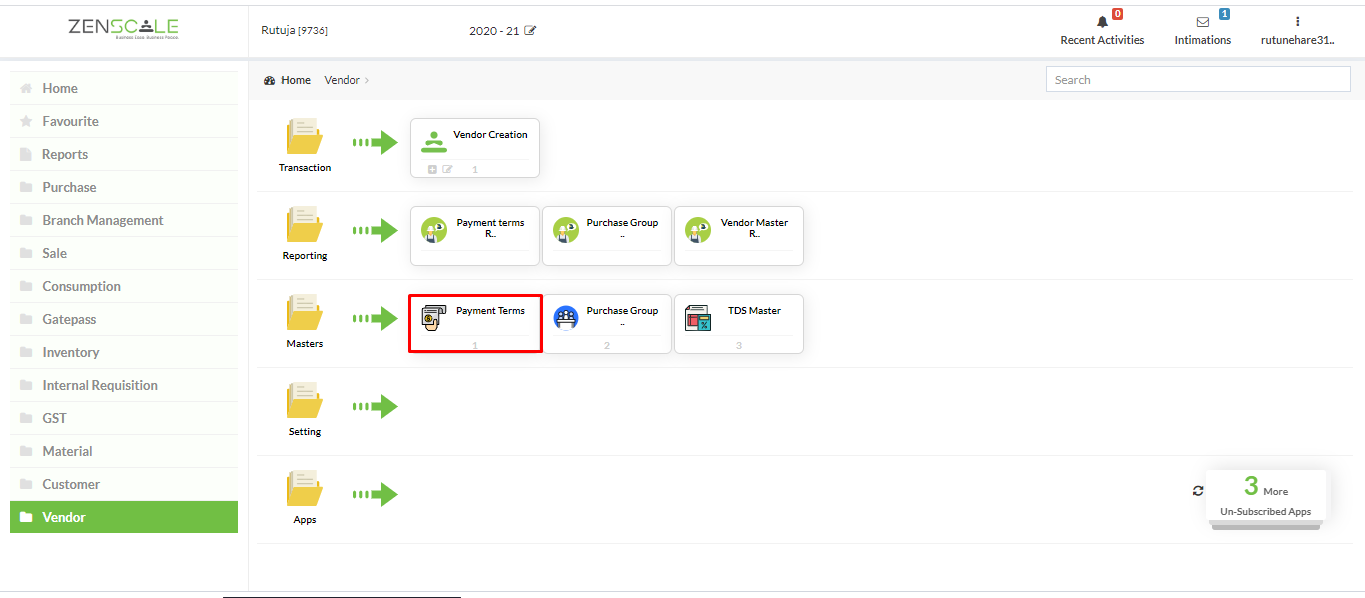 4. The page will show and fill the mandatory,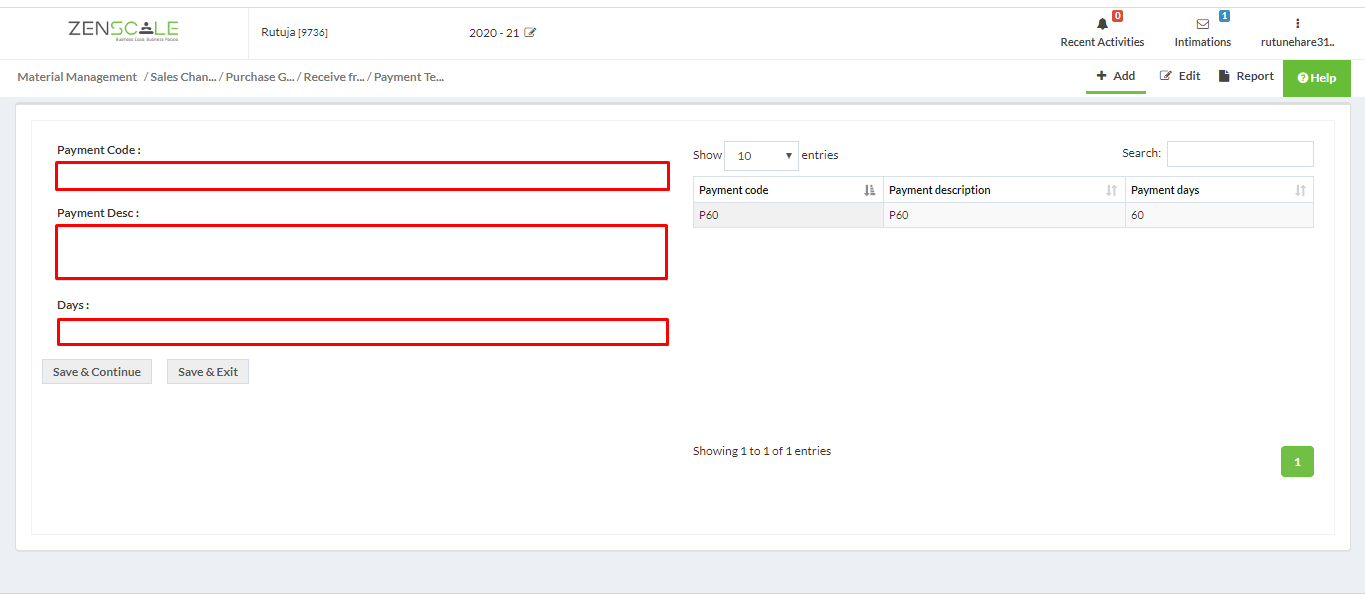 5. after filling the necessary field click on save.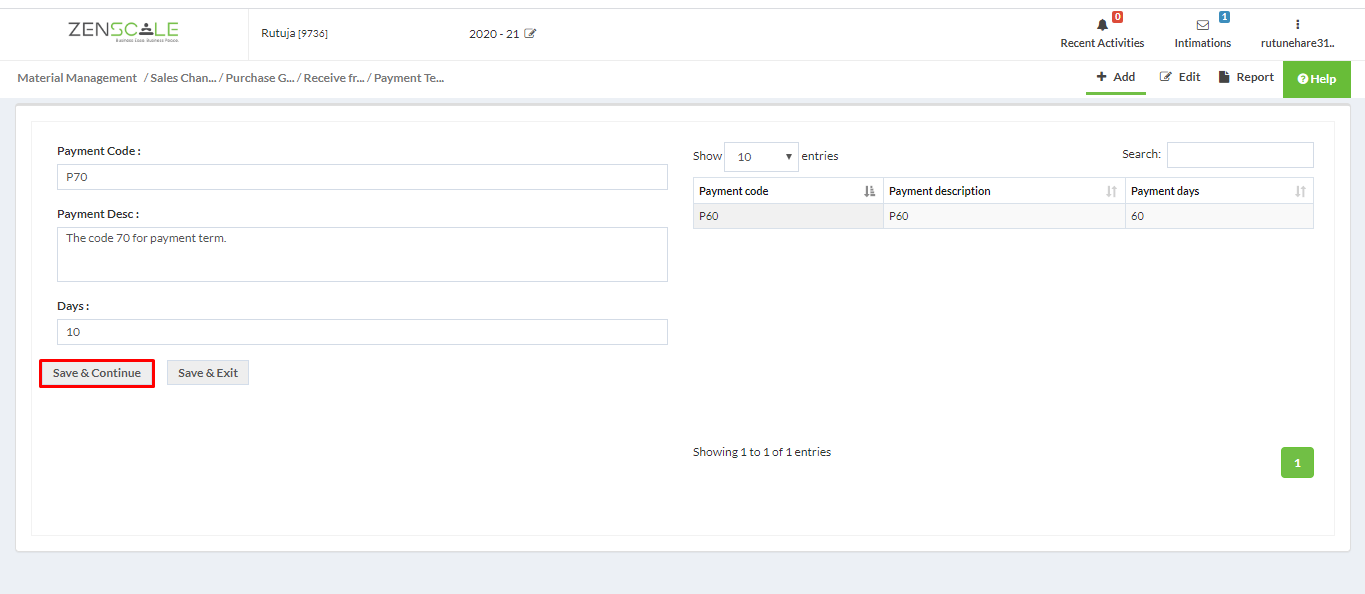 6. It will show that payment saved successfully,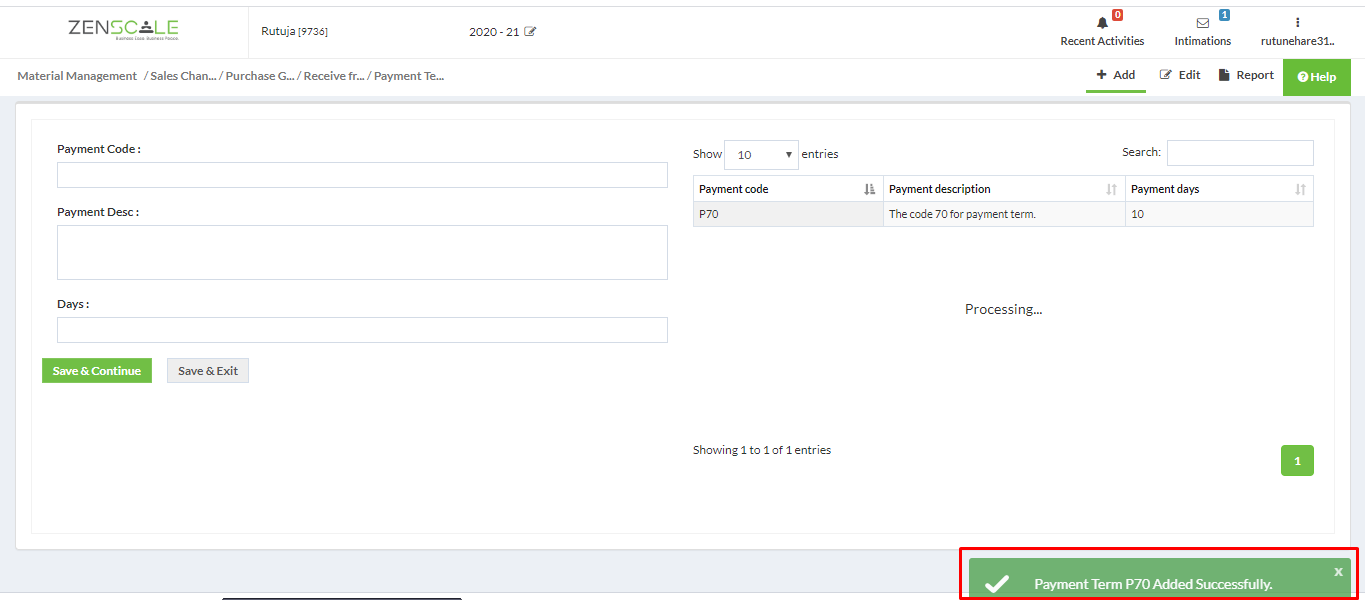 7. If we have to edit about created payment term then click edit icon.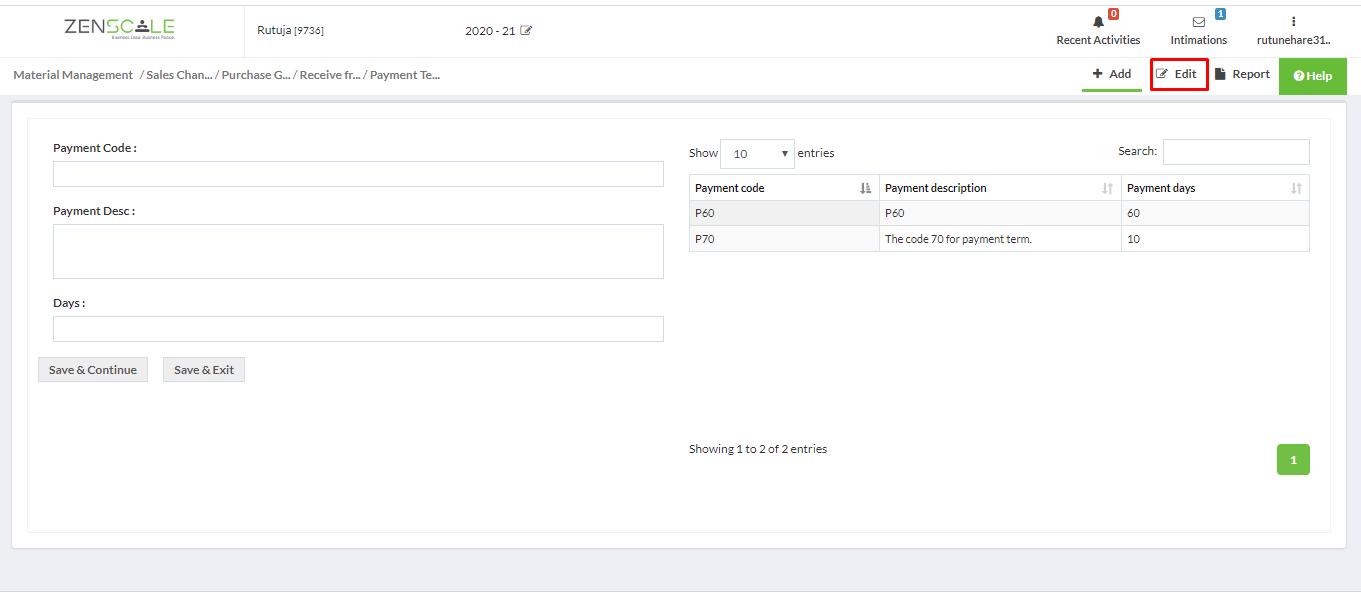 8. To see report of created payment term click on report.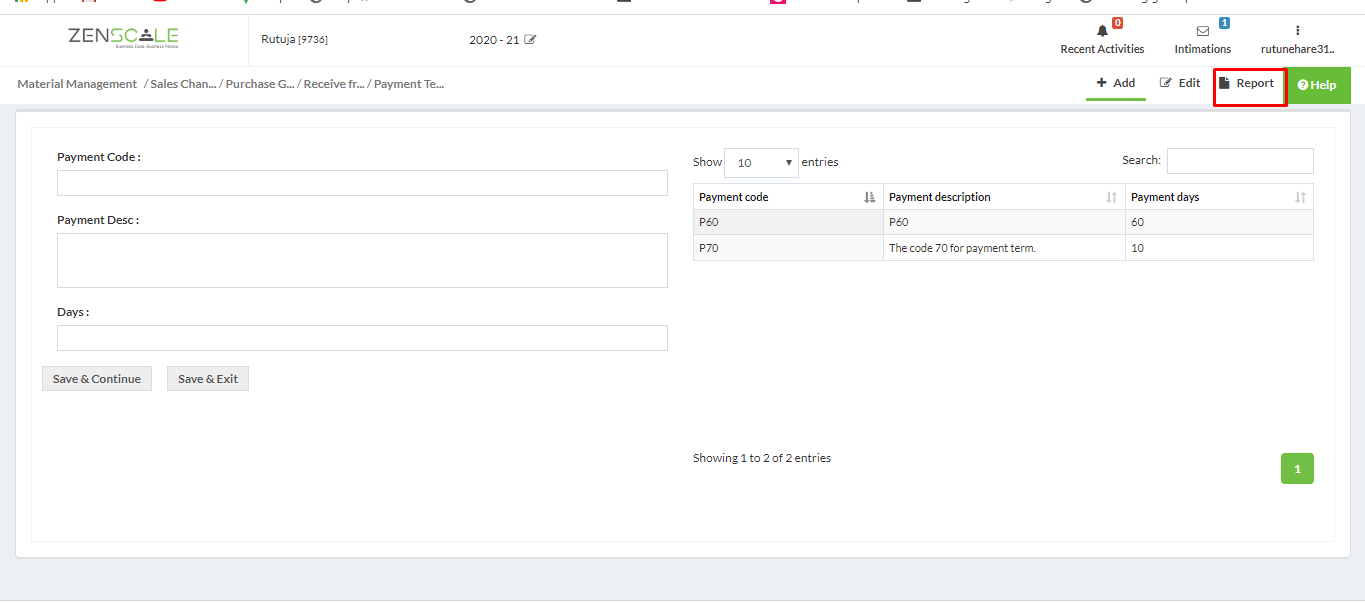 9. The report will show,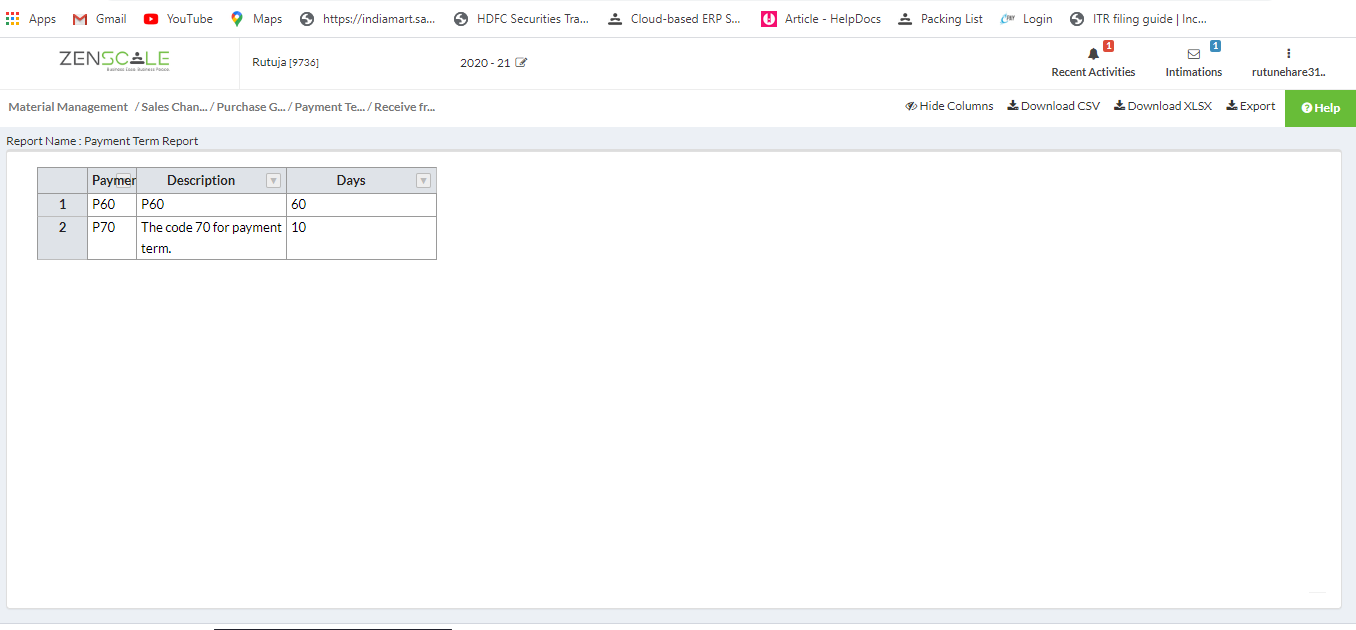 10. We also import through excel by clicking on download.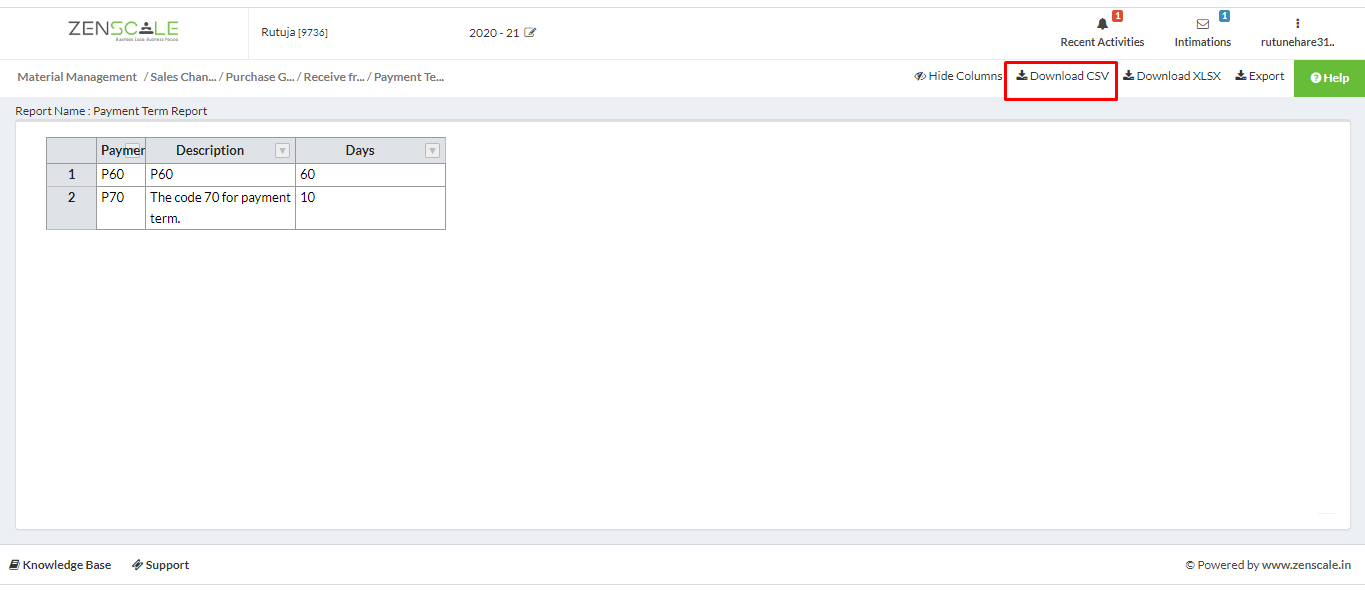 11. For the print as usual required click on export which is shown as below.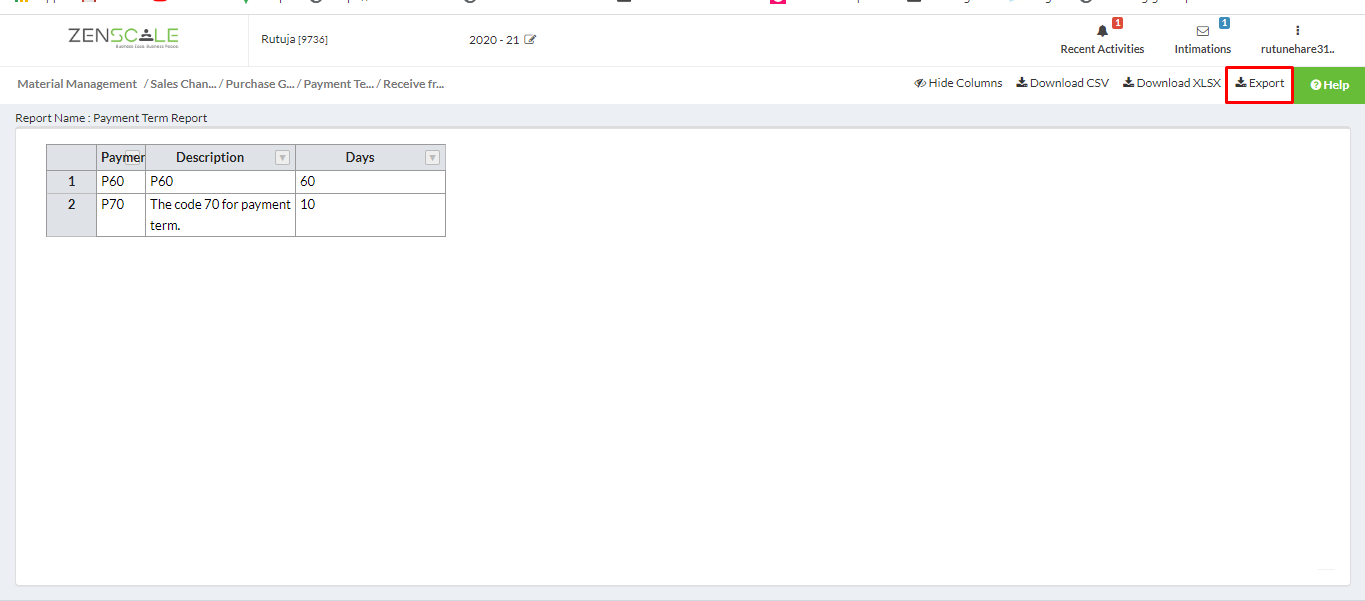 12. The page will open and click on the bracket as shown shown in below page.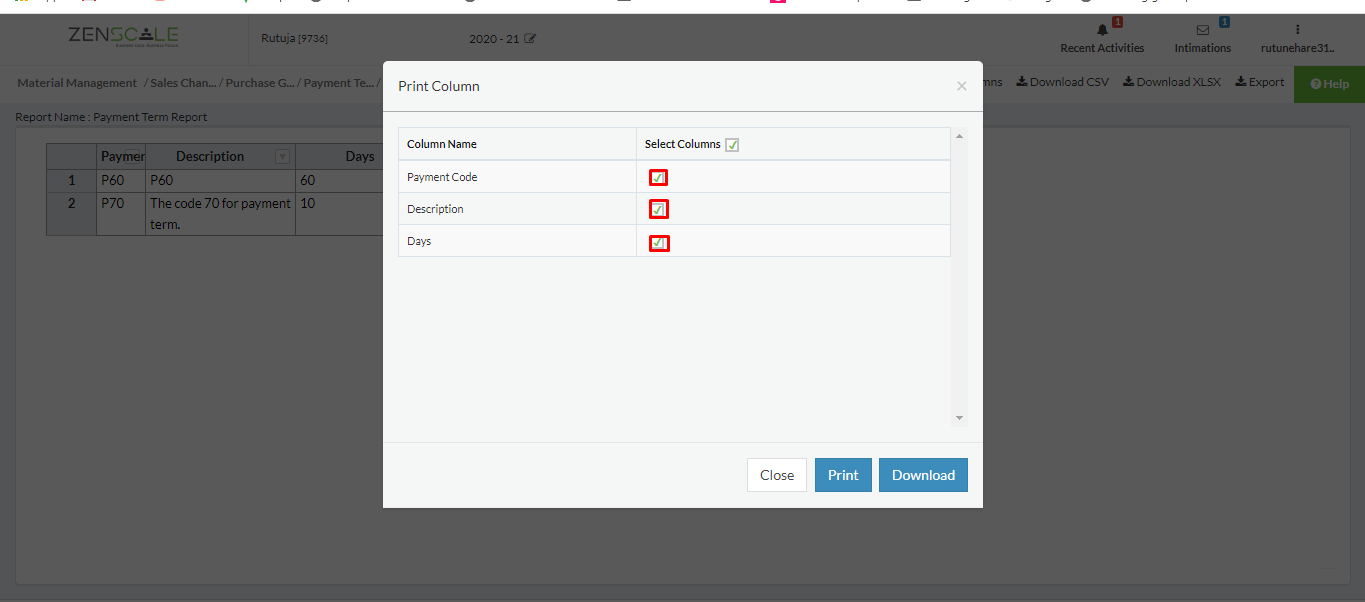 13. Click on print option.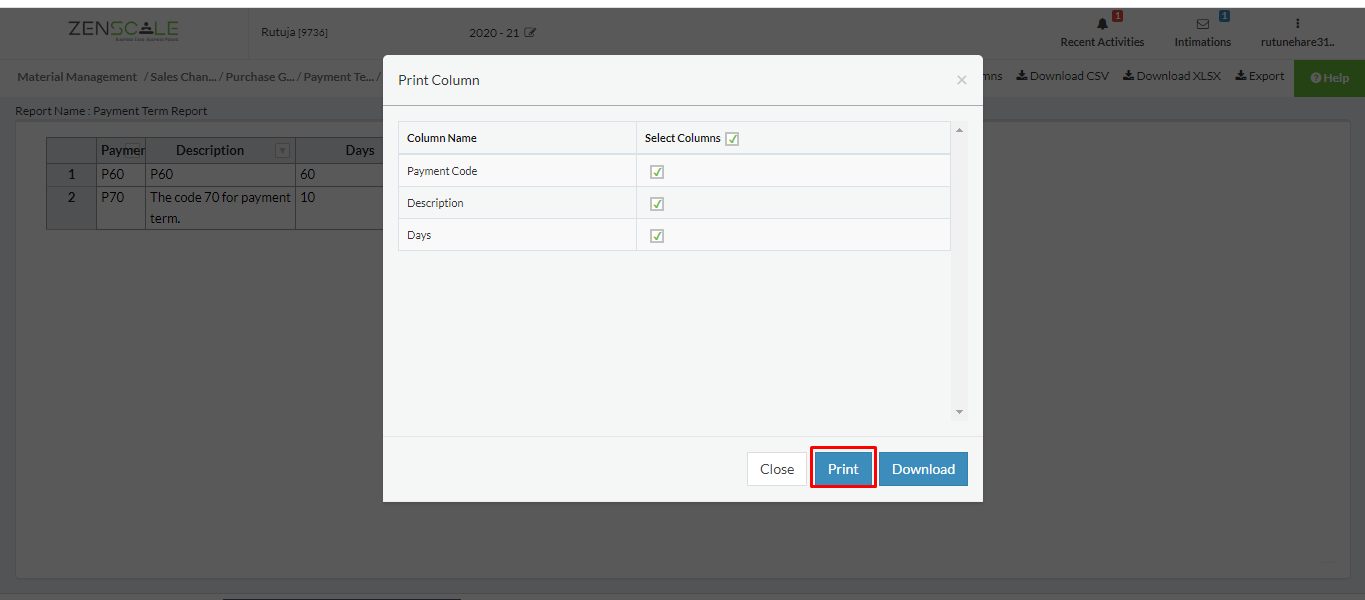 14. The print will show as usual required.