Updated by Implementation
What is User Action Report?
User Action Report means, to track entry posting, edit and delete details.
Overview
User can track, which entry has been posted by which user at what time. Same function work in case of delete.
User Case
Suppose there is firm "XYZ Ltd". They have lots of employees in accounts department. So, it become difficult for them to track which user has posted which entry. Sometime HOD sees that wrong entries has been posted in system and some entries are wrongfully delete.
With this option, user can track which of the user has done this.
Steps to be performed for User Action Report.
1.Go to Financial Report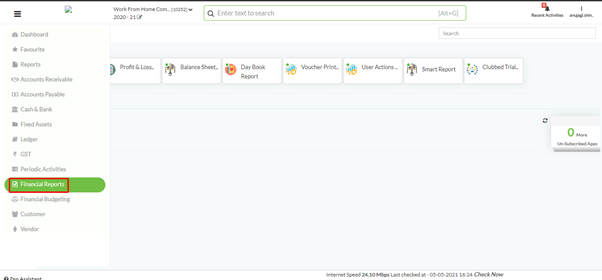 1.1.Click on User Action Report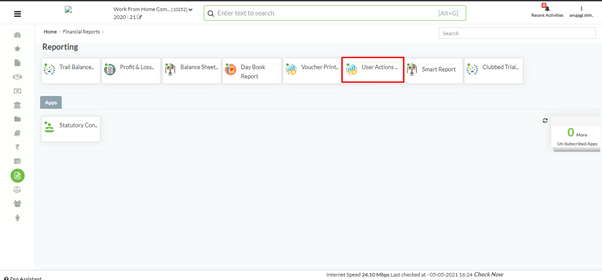 2.In below image user can see Created By, Changed BY, Action Date & Time. User can easily access which user has posted entry.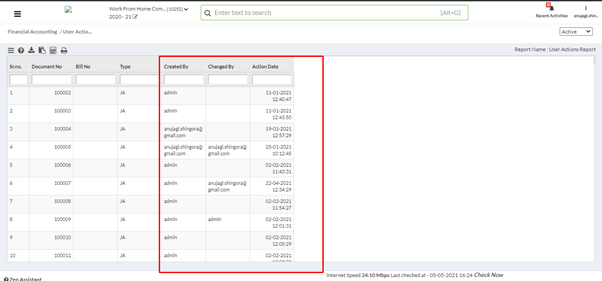 3.Select here deleted and deleted voucher list will appear.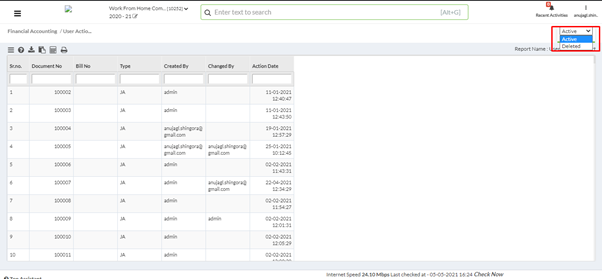 3.1.In below screen shot user can see Created By, Changed By Action Date and Time. In this Created by shows the user who created the entry and changed by shows that which user has deleted the entry.