Updated by Implementation
Employee Welfare Fund
Labor welfare fund is a statutory contribution managed by individual state authorities. Zenscale provides setting for state labor welfare board determines the amount of the contribution. Zenscale automatically deduct differ amount of fund from every state according to mentioned government rules.
Steps to be performed :-
1. Click on Statutory

2. Setting > Click on Employee Welfare Fund

3. Select Deduction Type i.e :- EWF
4. Select Category
5. Tick on check box of incentive if required * include incentive as basic for deduction
6. Add Amount
7. Add Description.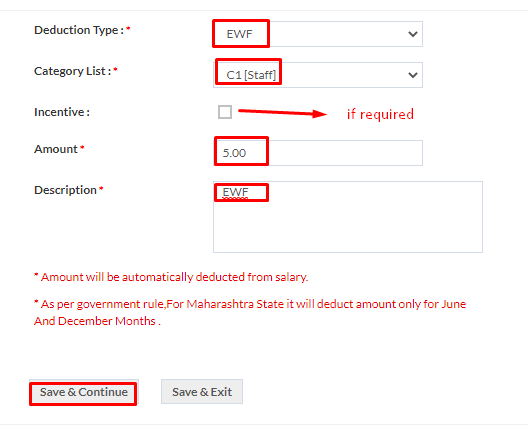 8. Click on Save & Continue