Material Request Planning and Consumption Tracking across multiple branches of a Healthcare Laboratory.
Material Request Planning and Consumption Tracking across multiple branches of a Healthcare Laboratory.
Updated by Rahul Kanda
A Health care Laboratory with Multiple branches across State
 Goa, India
Headline
How a Goa based Laboratory is managing Consumption and requirements  across its multiple branches with the help of a Cloud based Centralized tool?
About the Client
The company is home grown health care company which started with the goal of providing precision and affordable healthcare solutions. Company is best provider of diagnostic solutions by ensuring quality standards. It was the first company to introduce the fully computerized instruments in Goa.
The instruments are computerized and interfaced thus providing accurate and quick reporting.
Company has 3 set-ups in Goa at Mapusa, Panjim, and Porvorim. They have employed the  best laboratory technical staff and doctors who are experienced in various fields of microbiology and pathology diagnostics.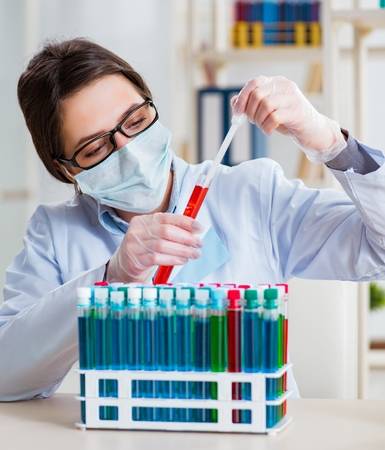 Overview
During the interaction with the owner of the company, we analyzed the following improvements that could be made in the process to make it easier for them:
As they had three different locations, stock-keeping was a important activity and it was difficult to have exact figure of inventory he has in each location.
The usage of Microsoft excel did not provided them with real time inventory and consumption reports at each location.
As company does not involve in any sales, they purchase material and transfer it to different locations, and consume it. For example, company purchased dengue test kit and as a laboratory they consume the kit location wise.
They wanted a multi-user and cloud based solution for the real time inventory.
He required an option where his team could raise the request for the material they require and once he approved the request only then system should allow them to create the purchase order.
Approach
To overcome from the challenges our team decided to come up with following approach which could help in following benefits:
To shift the process to a cloud based solution where each laboratory could be treated as a separate storage location and further location wise access could be given to the users.
To illustrate, company has three locations namely, x, y, z and with the help of location wise access X location's user can only raise the material request for himself. Also, same user can able to check particular assigned location's stock. 
Admin (owner) could have full control of the software.
Analytic reports for the owner where he could have the brief preview of the inventory and consumption of different locations.
Features offered
To achieve the desired results, following applications were offered to the team:
Material Creation
Vendor creation
Vendor wise pricing and material assignment
Access authorization
Consumption
Inventory reports
Assign re-order level and safety stock level
Analytics reports(material, inventory, purchase, vendor wise pricing)
Multiple location creation
Results
Following results were achieved post the implementation of above mentioned features:
Purchase request became easier and owner started getting approval requests for making the purchase orders.
Admin can fix the vendor wise pricing that helped company to raise error free PO.
Full control on inventory and its prices
Admin started getting collective report of inventory, purchase, & inventory from all locations on his portal.
 Company can create multi-locations.
Analytical reports gave audit team a remote tool  to calculate the inventory. 
Conclusion
With the implementation of the Zenscale cloud based solution, reach ability of every report related to inventory, purchase & consumption became single click job for admin.
Moreover, every location has their own access and they can create multi users.
Also, client achieved real time tracking of inventory, maintain multi locations, centralized pricing for purchase, restrict users to manipulate the reports, pricing or material data.