Updated by Implementation
What is Recurring Task ?
Recurring Tasks are tasks that happen on a regular basis. When you mark a task complete, the next task is automatically generated based on the repeating pattern you set up.
Overview
You can create recurring tasks for tasks you have to do again and again as part of a single project.In Zen Task user can create the tasks which will be auto generated based on the selected interval.
Use case:
During an IT project, software likely needs to be backed up at regular intervals. Creating a recurring task for this activity reduces the time required to set up multiple individual tasks.
Consider the following when creating and using recurring tasks:
Recurring tasks appear as new task every time it is generated automatically.
If you change the Recurrence Frequency on an existing parent task, the existing will not be effected.
Assignments made on the parent task are applied to all tasks that are created after the changes has been done.
Steps to Create List
1. Click on Setting icon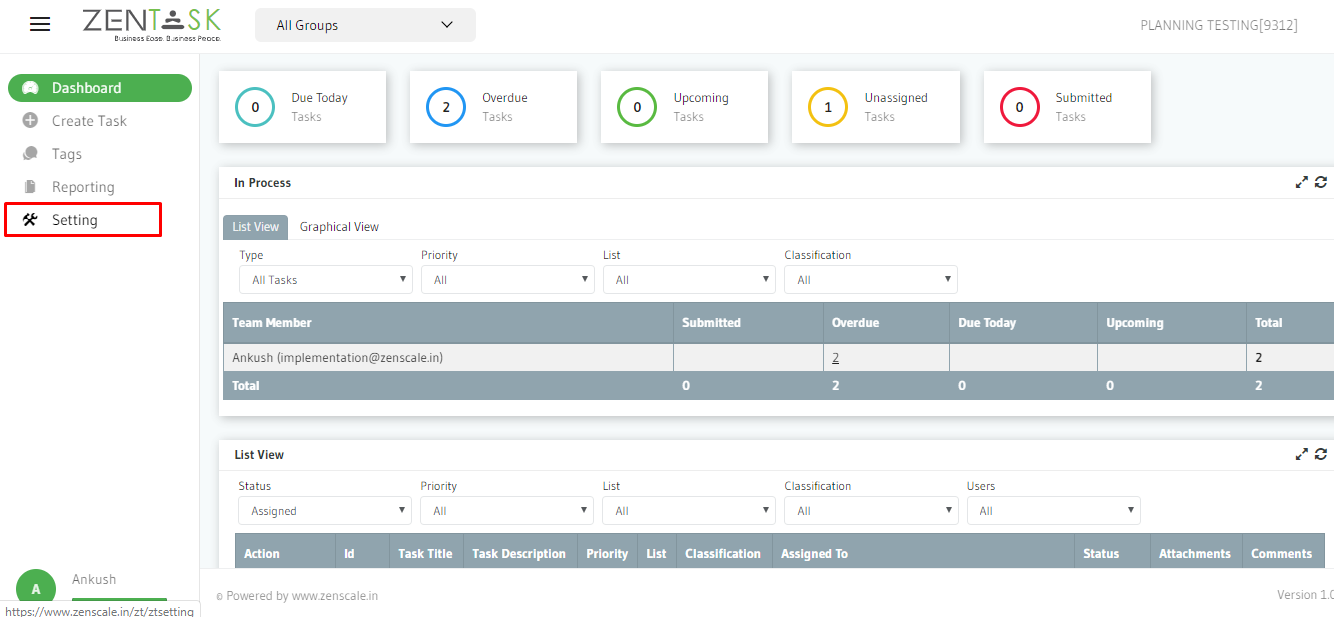 2. Now activate Recurring task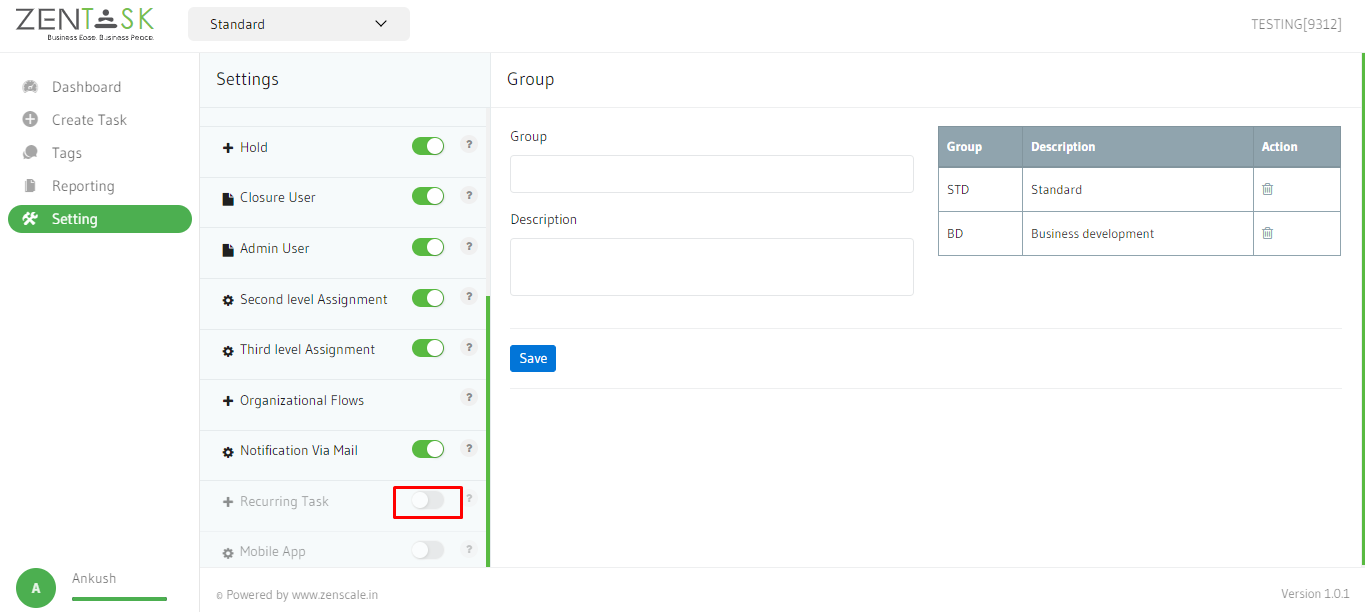 3. Then, click on Recurring task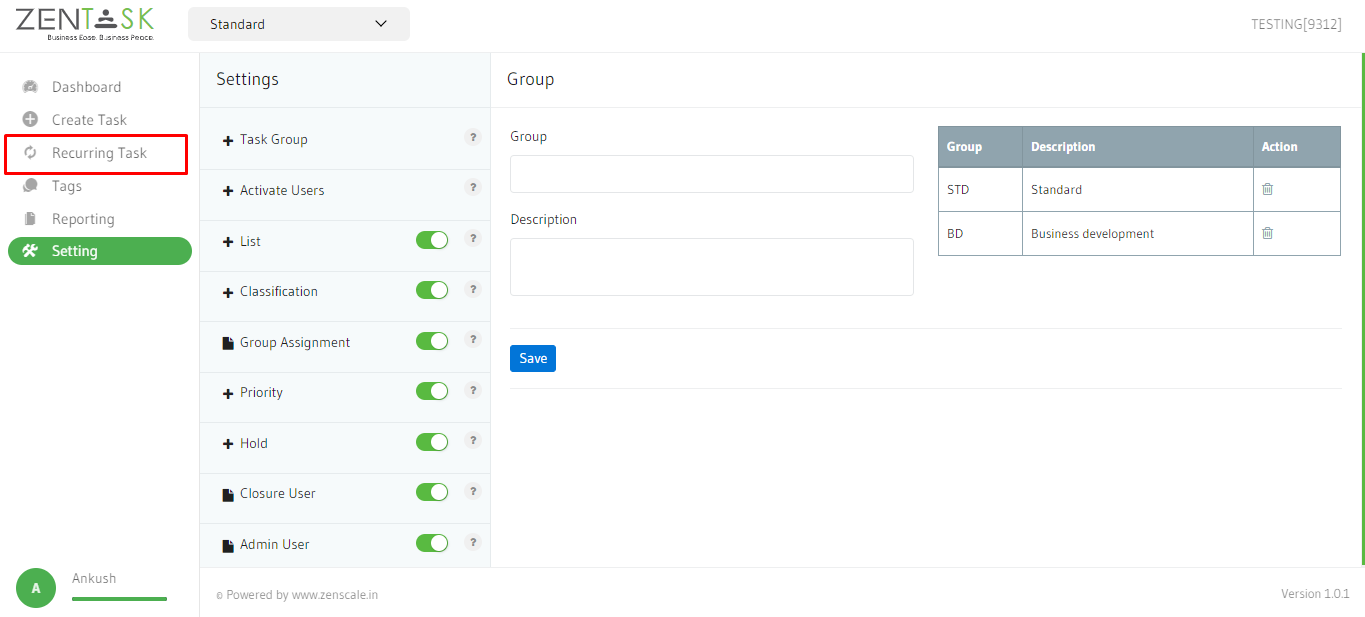 4. Enter the basic details of the task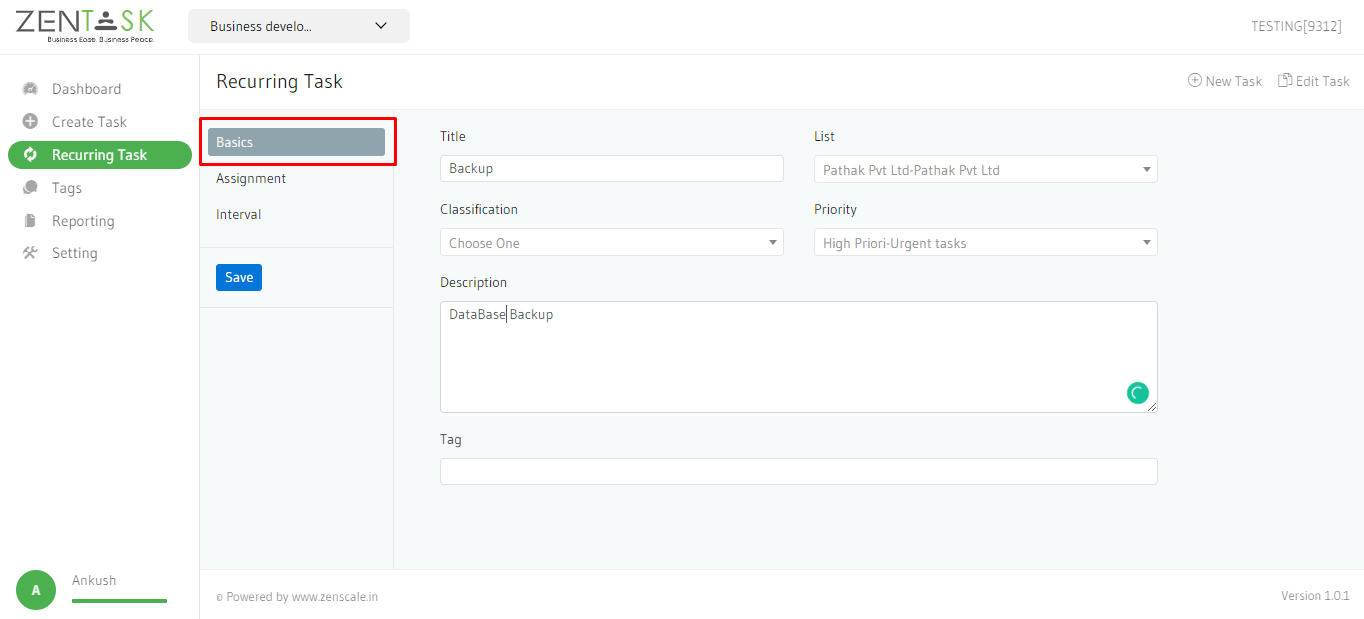 5. Input the assignment details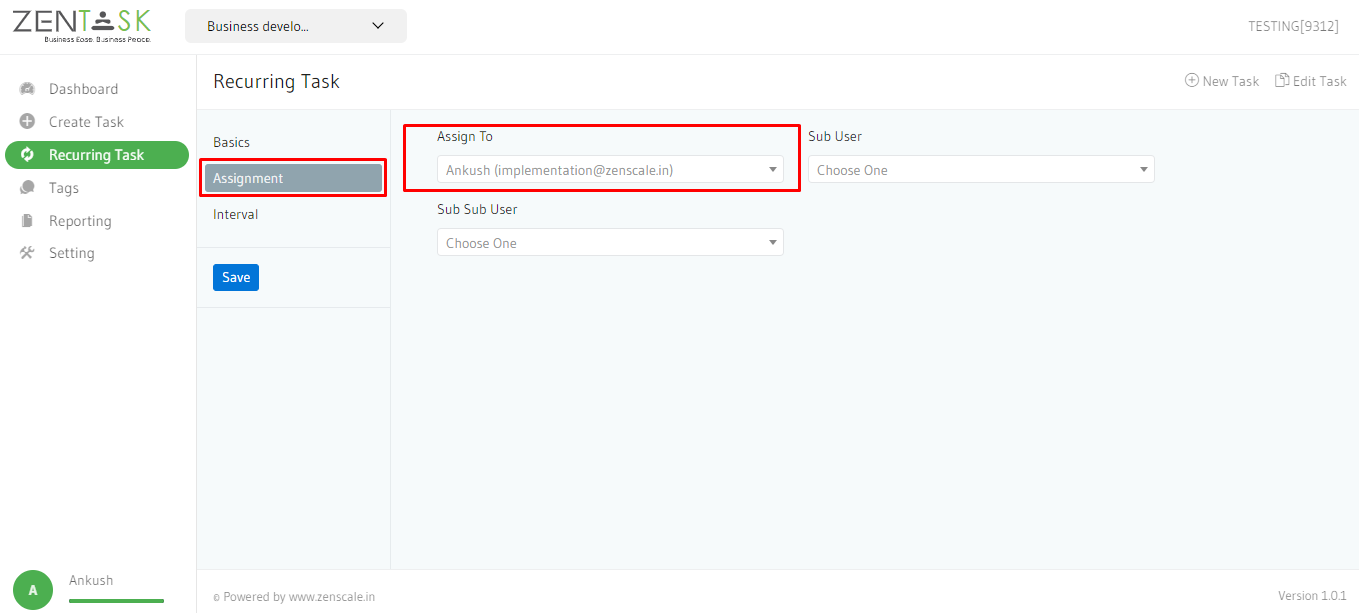 6. Click on Interval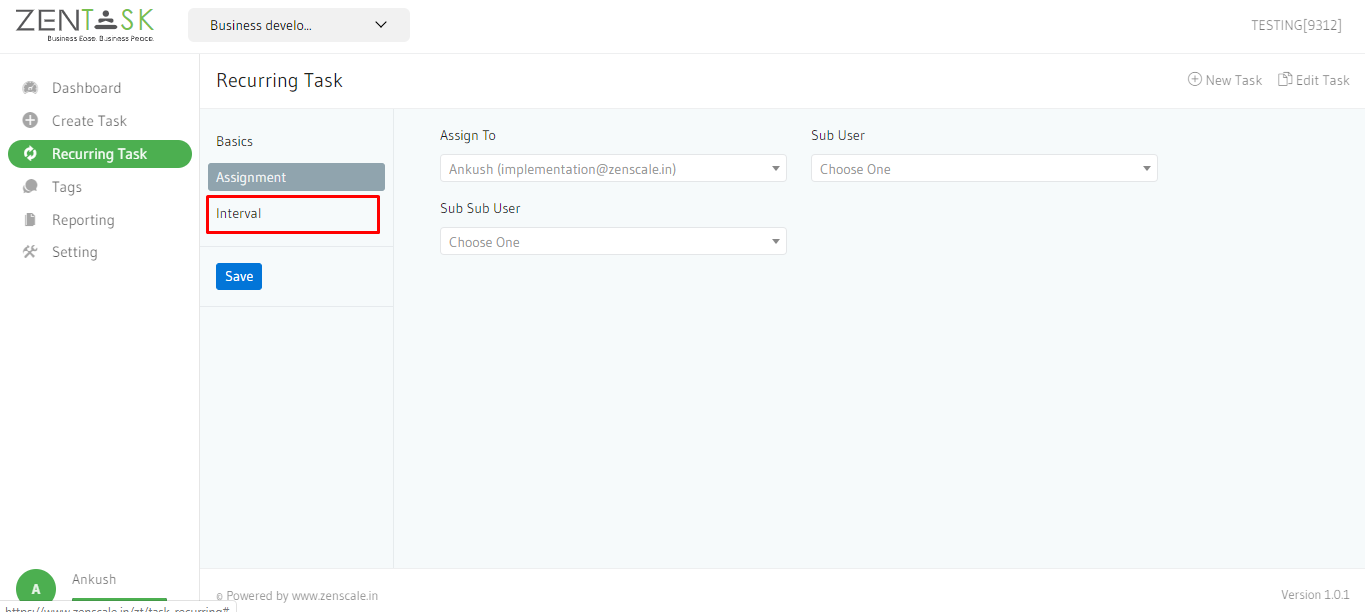 7. Select the Type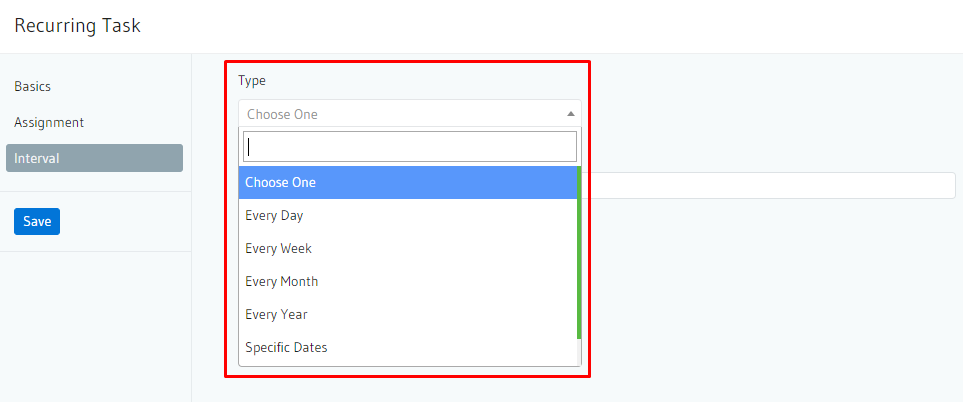 8. Select except days (The days of week you don't want the task to be created)

9. Now input, Delivery days after creation date.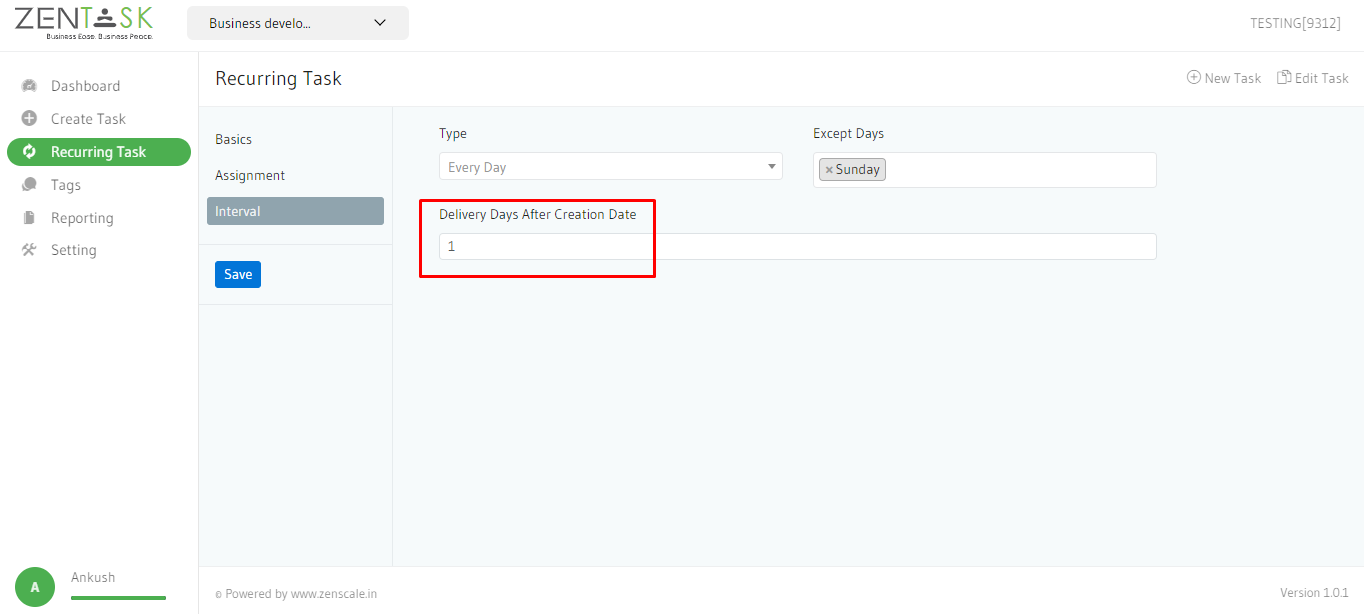 10. You can check the recurring task created daily through Dashboard