Updated by Implementation
What is Group Outsource ?
Group Outsource is a business group practice in which a company hires another company or an individual to perform tasks, handle operations or provide services that are either usually executed or had previously been done by the company's own employees.Companies today can outsource a number of tasks or services.
Overview
This feature of the system is dedicated towards helping the management to manage the entire expenses that are generated through vendor with outsourcing Job work procedure starting from issuing items and receiving back finished goods.
Use cases
Suppose that there is a company Shri Sai Pvt. Ltd. that produces cars. The tyre are not manufactured by Shri sai pvt ltd. but is instead outsourced to a leading type manufacturing vendor in the near by area of company.
The Zen scale's implemented the feature Group outsource in production planning.The group Outsourcing system intelligently helps to keep a track of managing the outsourced tasks and makes sure that the cars are assembled and dispatched in time.
Steps to be performed
Click on website
https://www.zenscale.in/pp/app_home_beta_new
1.The page will be open.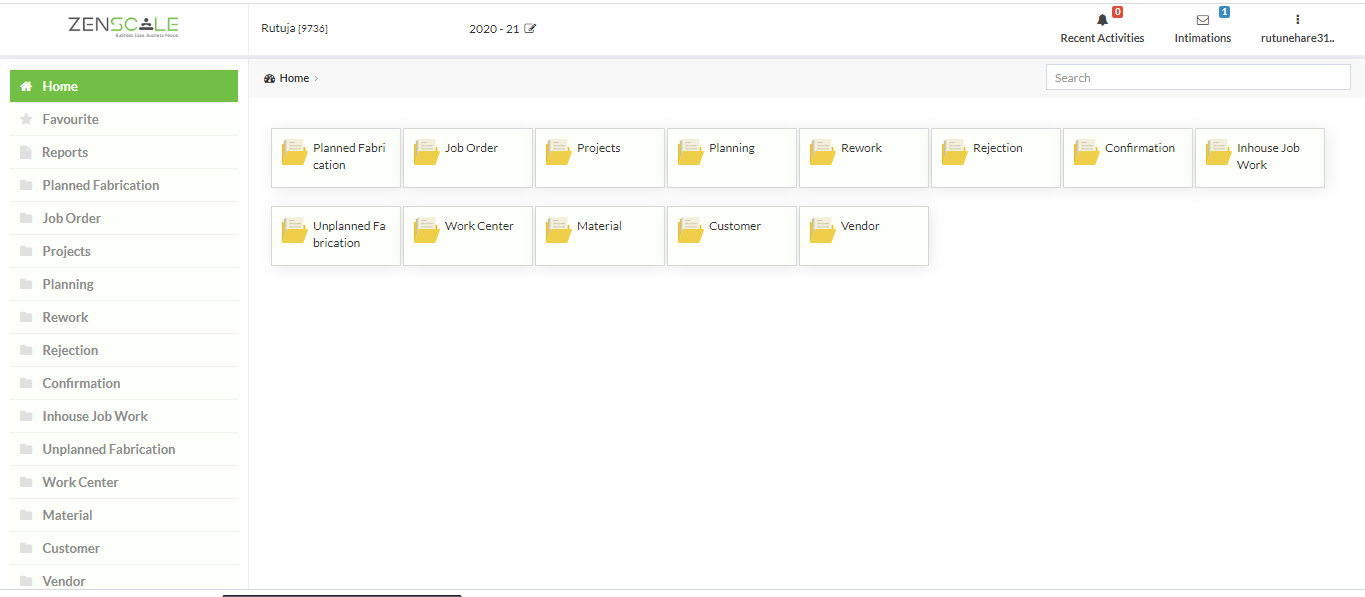 2. Click on Planned fabrication.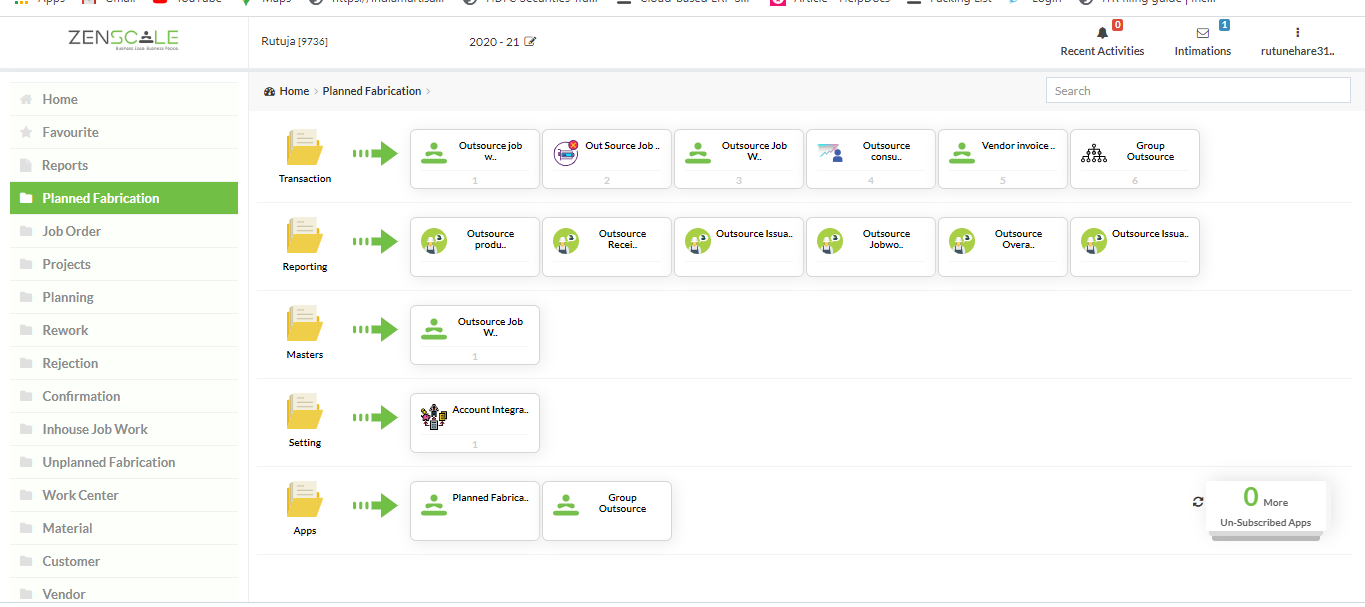 3 Click on planned fabrication and subscribed the app of planned fabrication and group outsource, click on planned fabrication.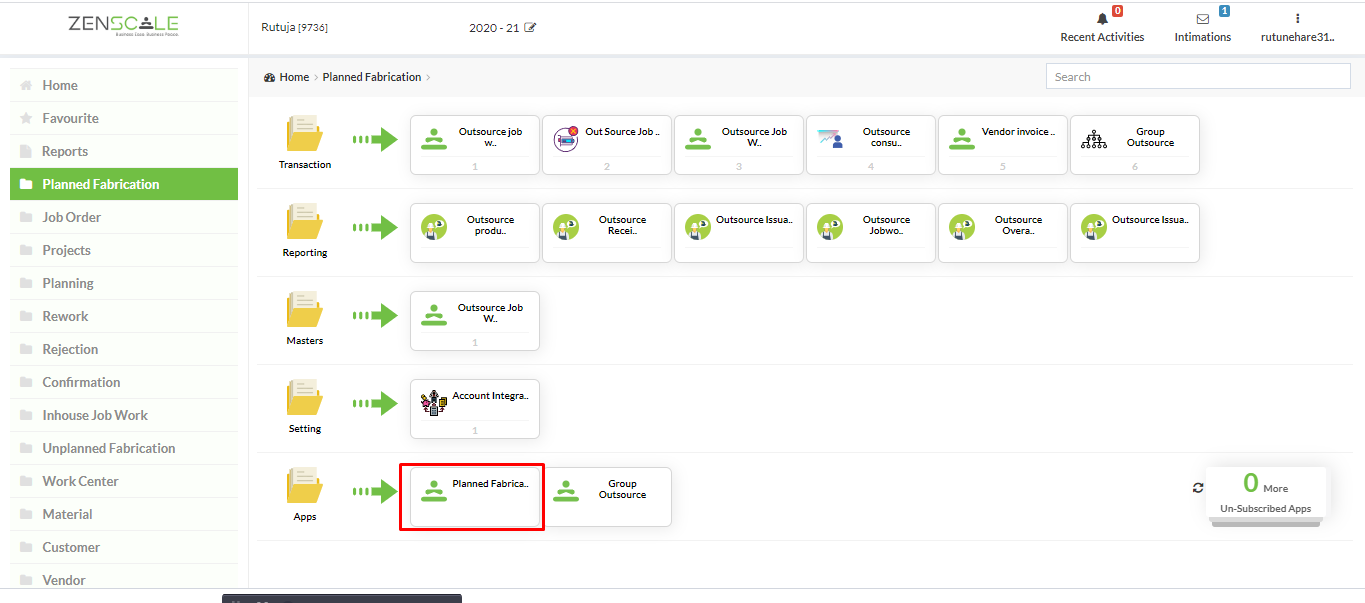 4. After clicking on planned fabrication on the setting.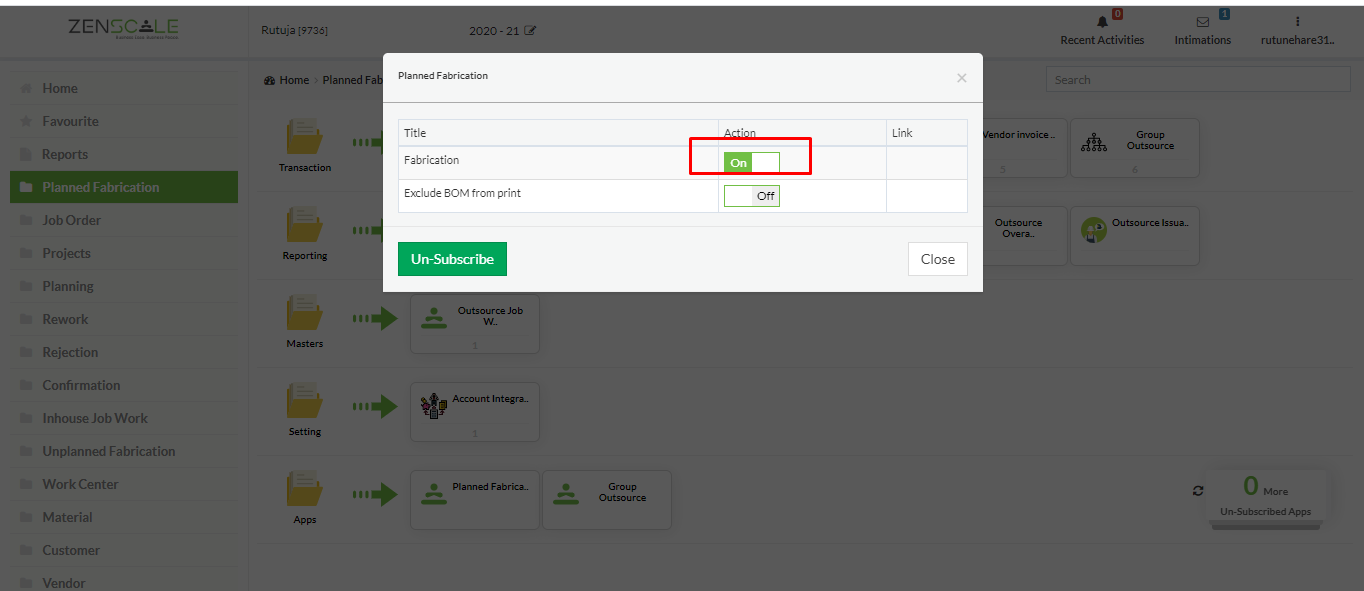 5. Also click on group outsource.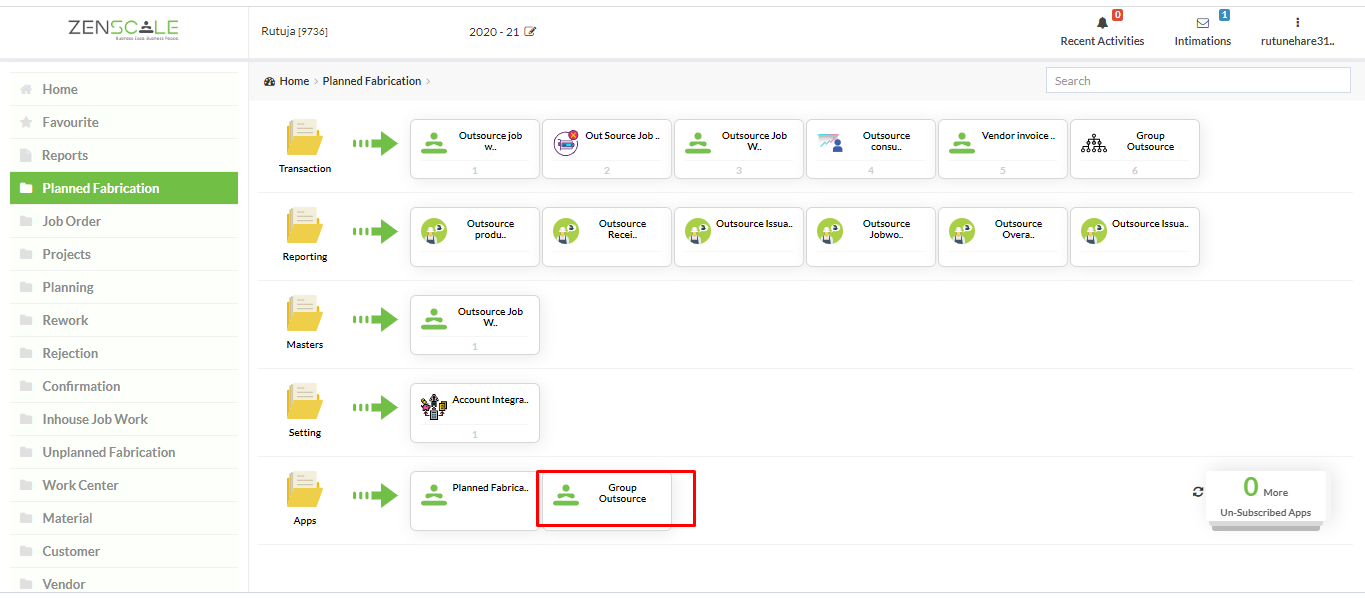 6. On the setting for group outsource.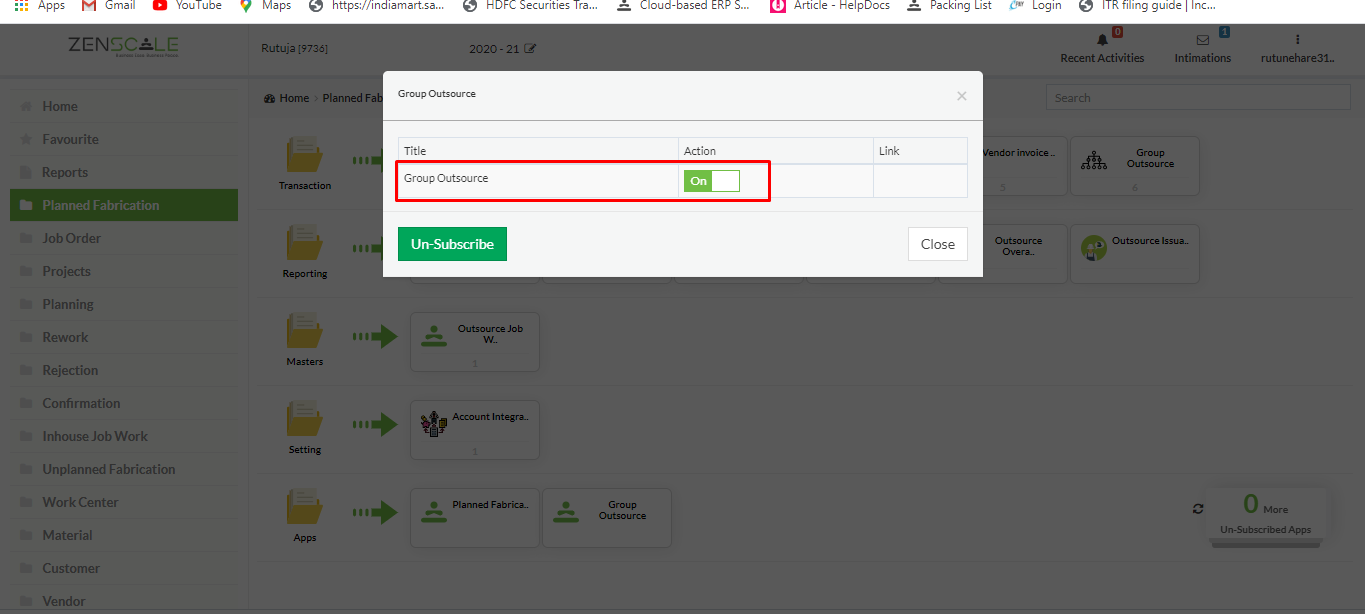 7. After that Click on Group Outsource transaction.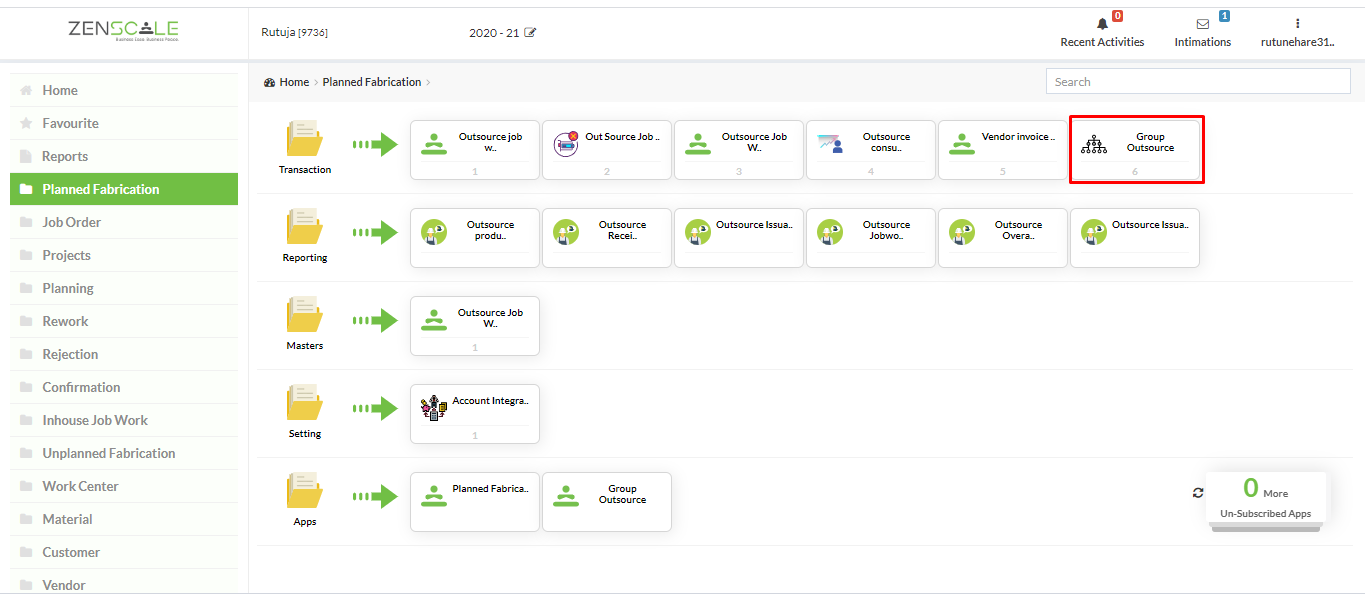 8. The page will open fill all the mandatory.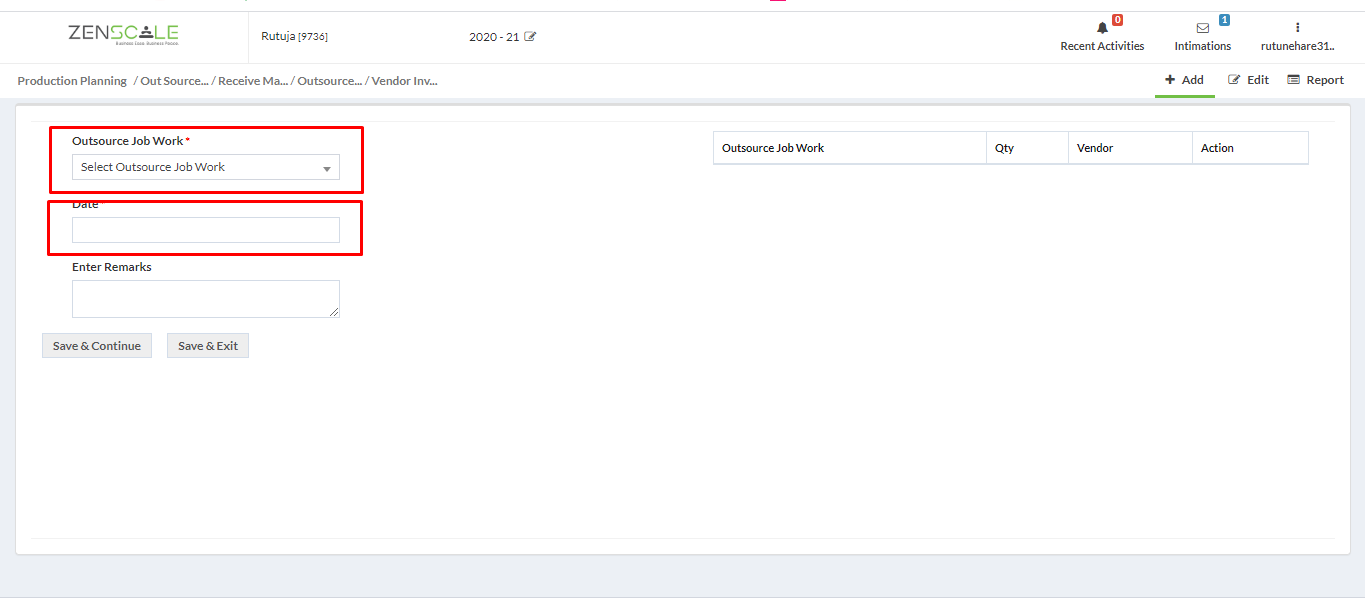 9. Select outsource job work.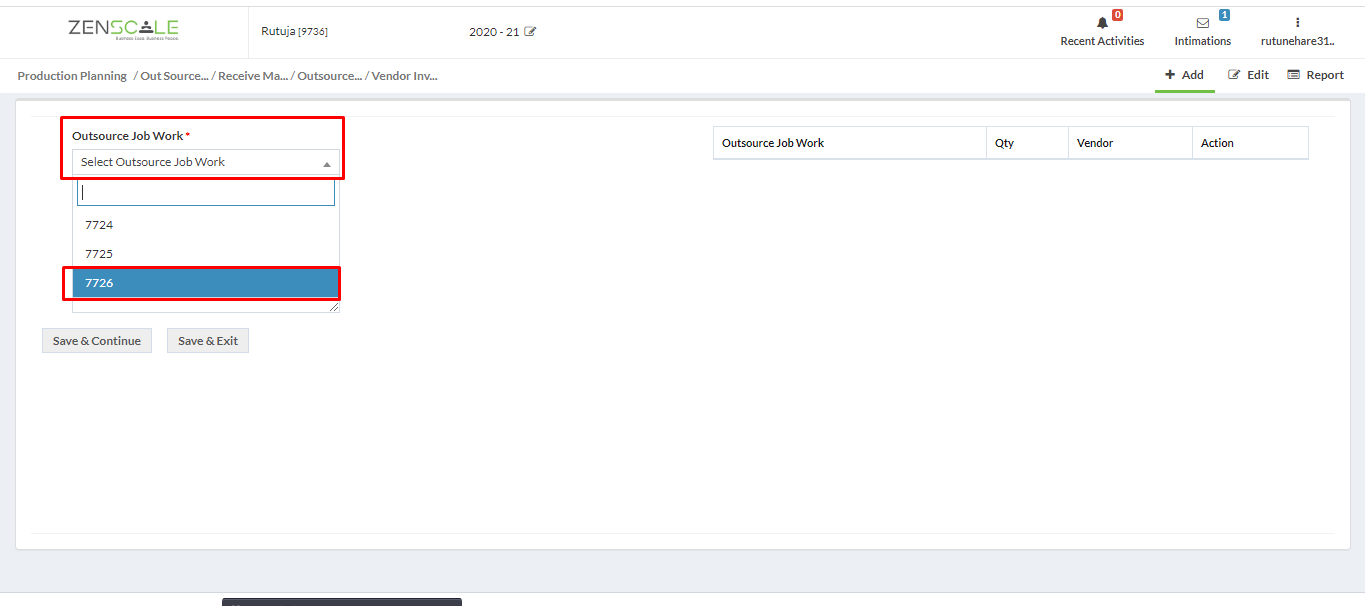 10. After selecting it will show that,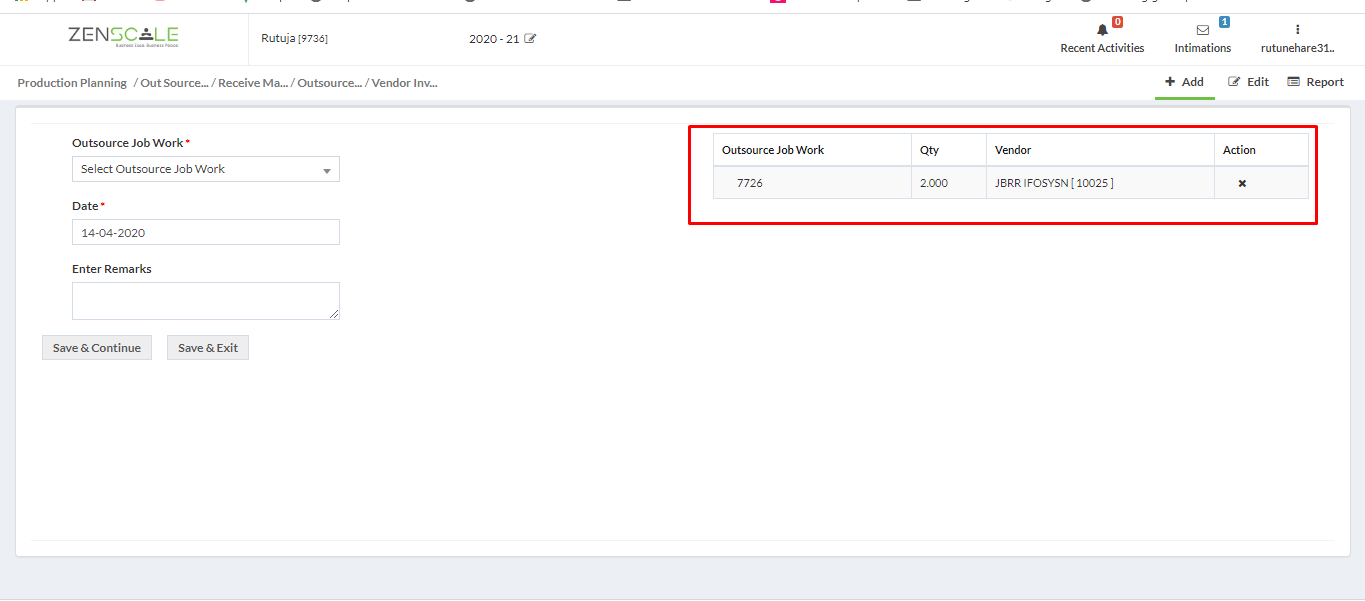 11. Select date.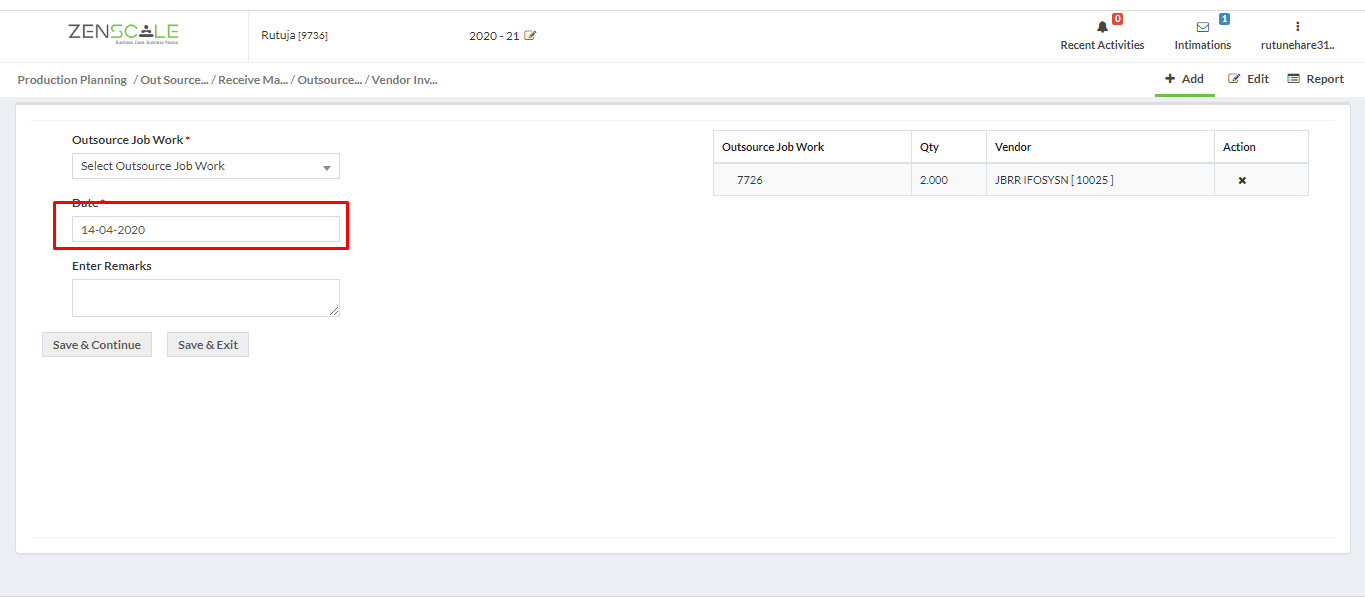 12. Then click on save and continue.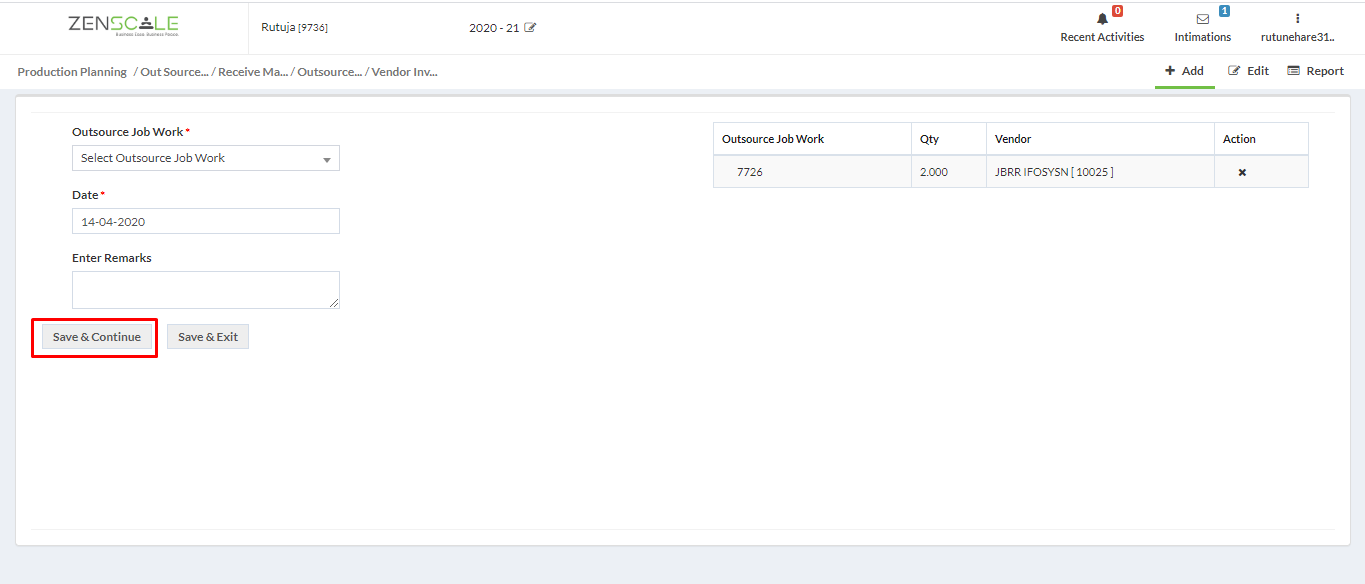 13. It will show that outsource group number created successfully,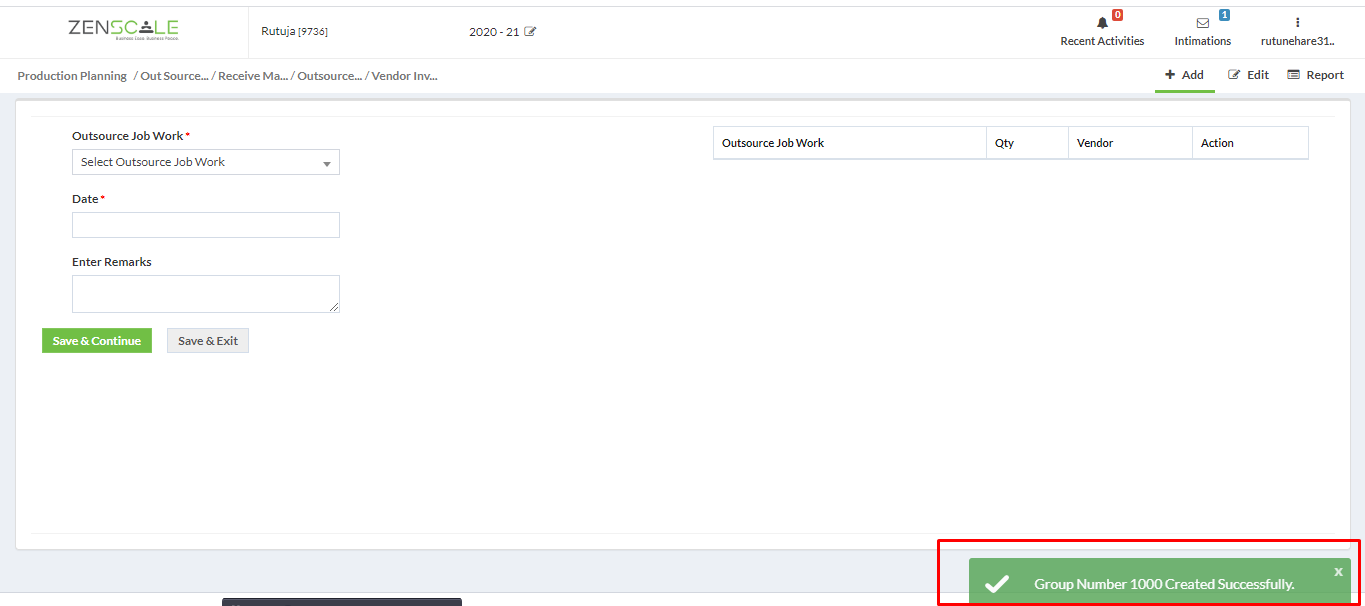 14. If we have to edit about selecting outsource Job work then we can click on edit option.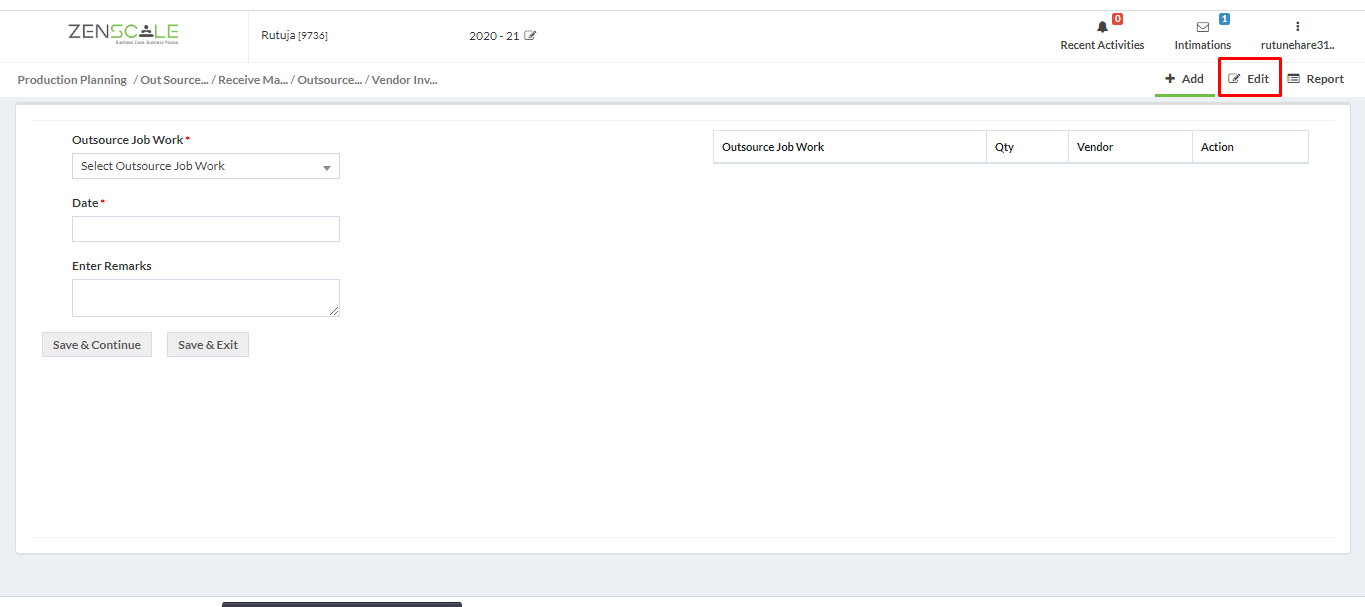 15. To see report click on report.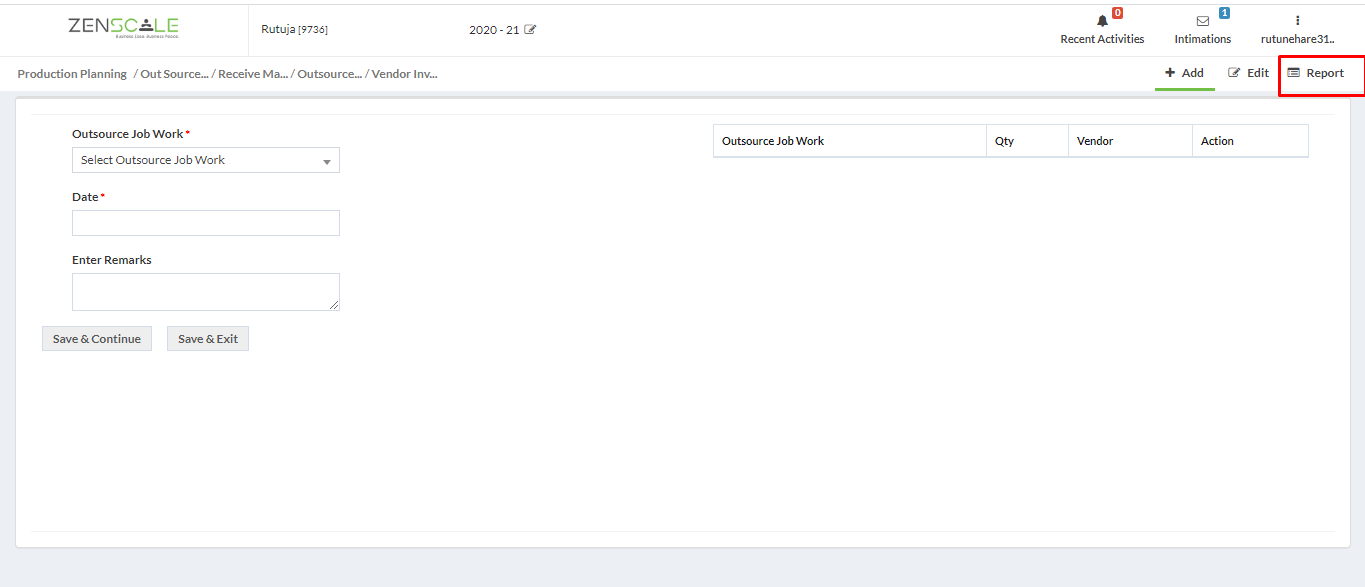 16. The report will show,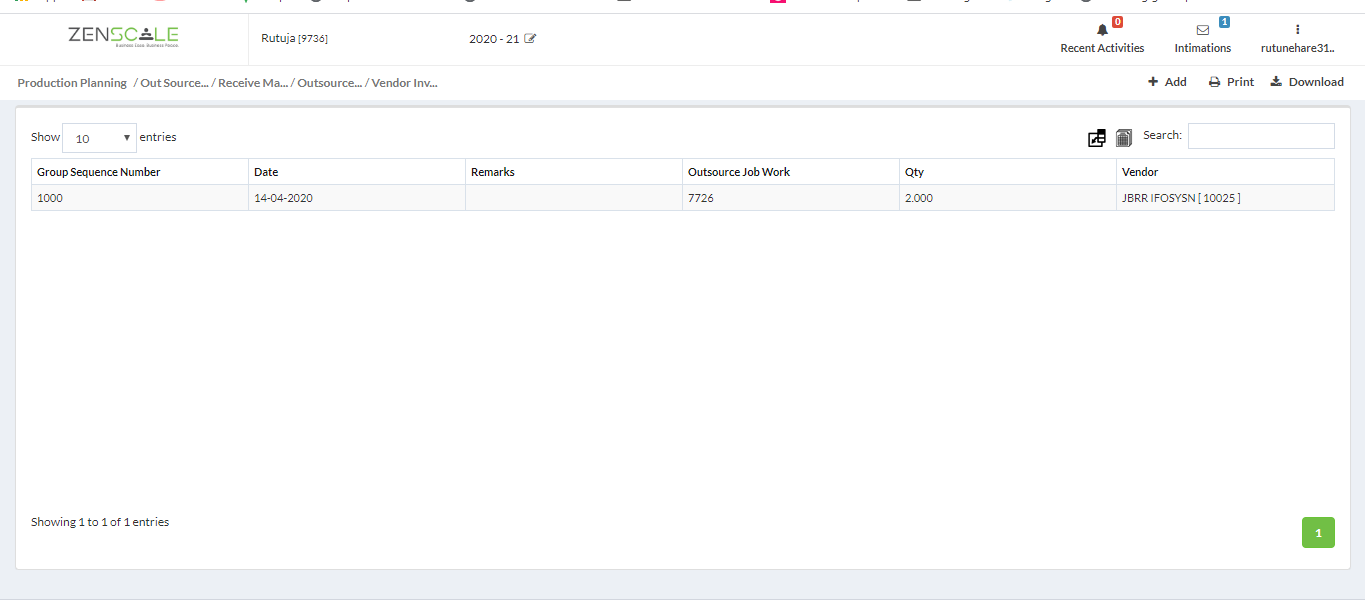 17. We also generate through excel by clicking on download option.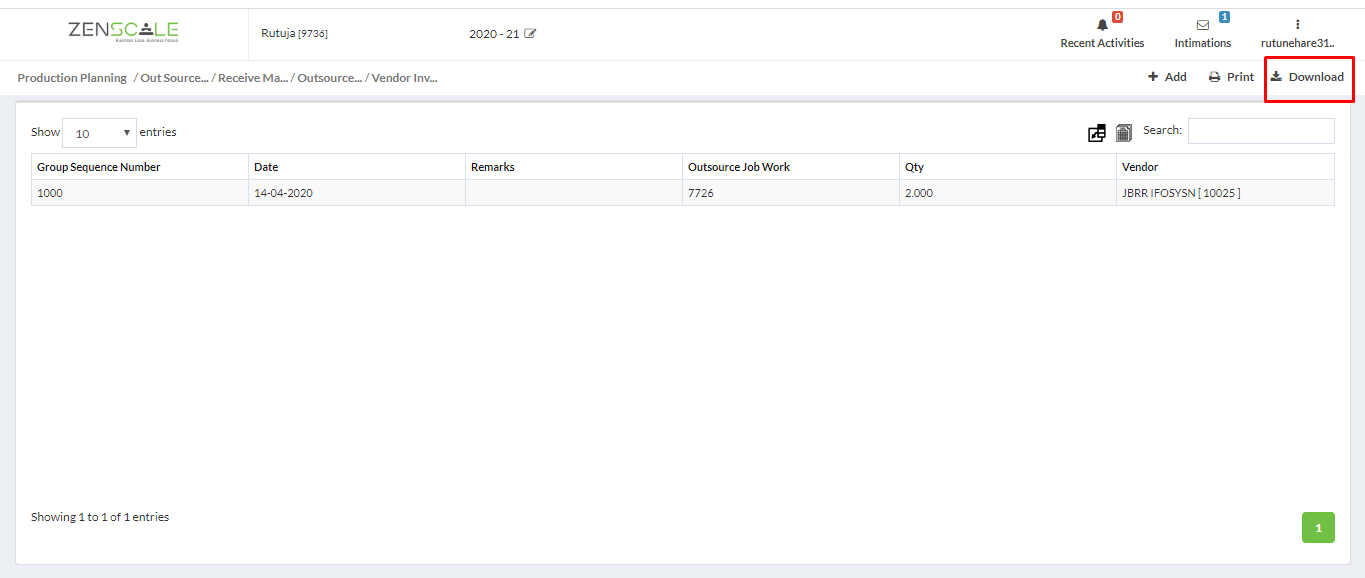 18. To get the print click on print icon.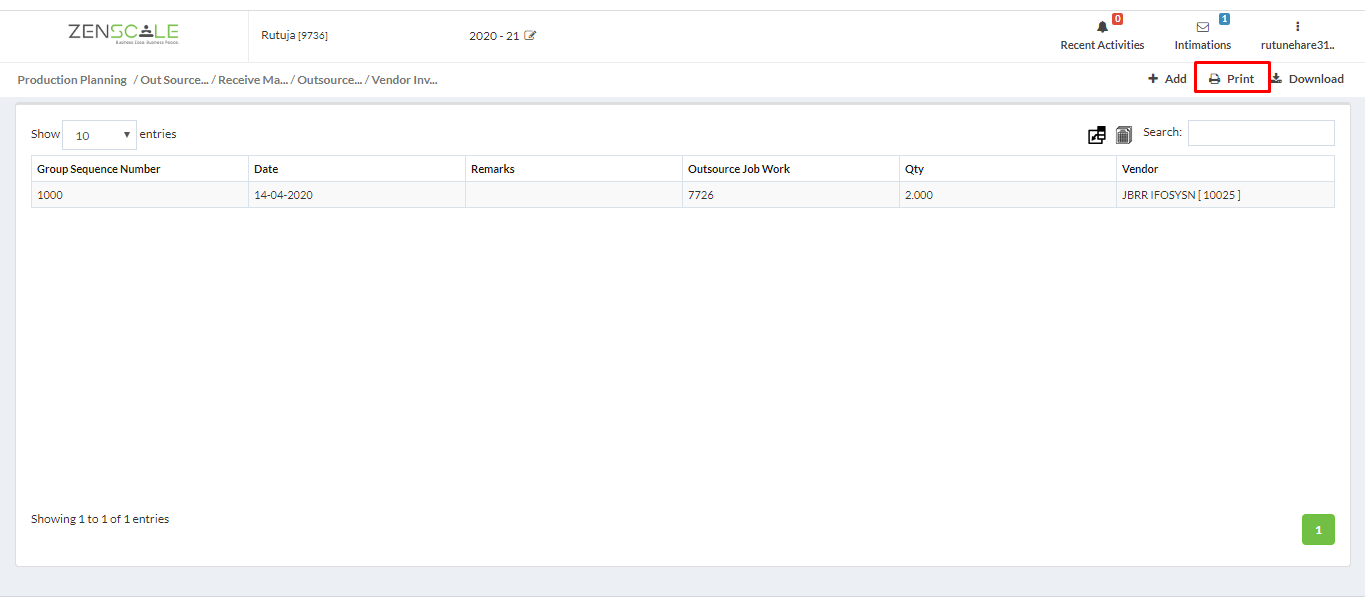 19 The print will show, and download it as usual required.
.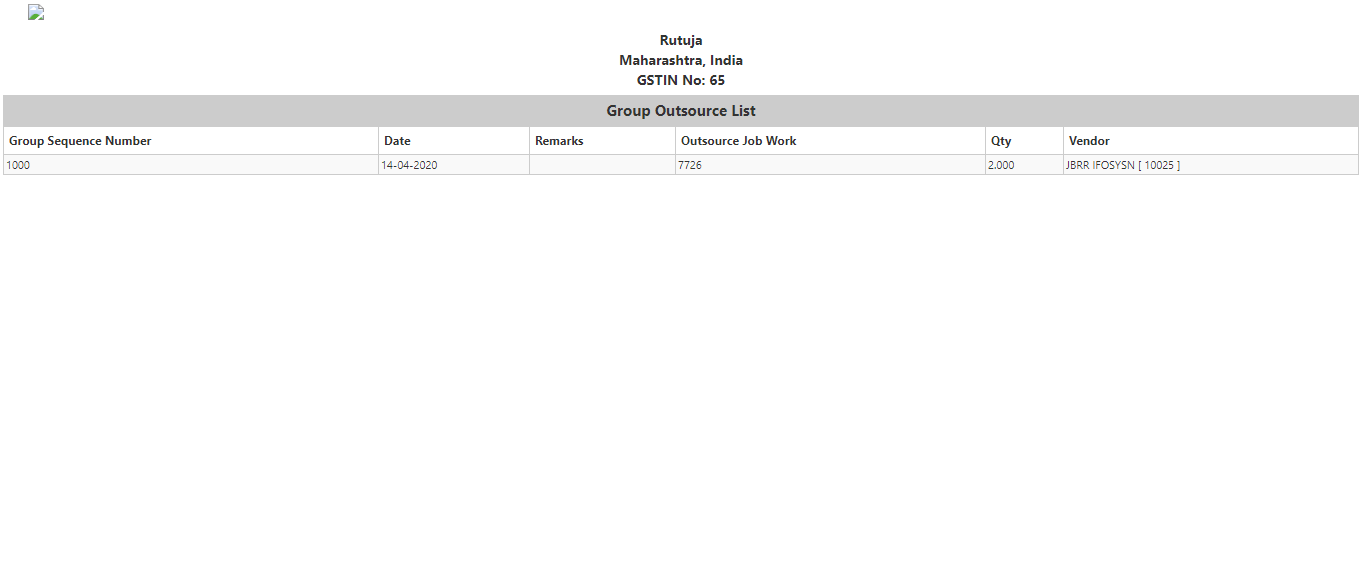 The flow for outsource are:
Out source work Job order > Out source Job work issuance > Out source Job work issuance return > vendor invoice clearance > Group Out source.