Updated by Implementation
What is Voucher Printing?
In this report, user can print multiple document at a time. It is generally used to print a specific type document for entire year.
Overview
Generally, user has to produce tax invoices in sales tax department in that case user print all document with one command in system.
Use Case
Suppose there is a firm "XYZ Ltd". They need to print all sale invoice and purchase invoice to submit in sales tax department.
With this option user can select a complete series of document and just need to give the print command.
Step to be performed for Voucher Printing
1.Go to Financial Report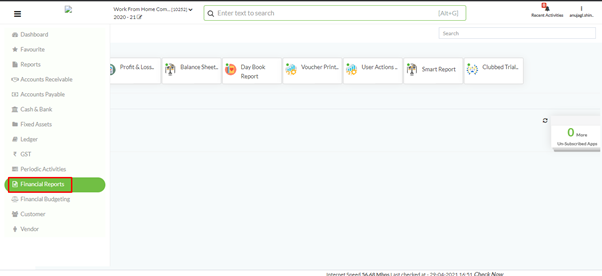 2.User can search voucher date wise and document type wise.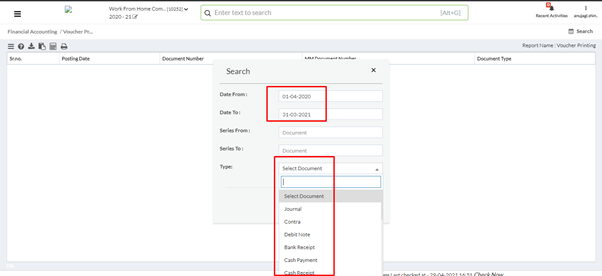 2.1.Detail will show as per below image. i)If user wants to take print of single document then click on print button given with document number ii)If user want to take print of all visible document then click on print given on top right side.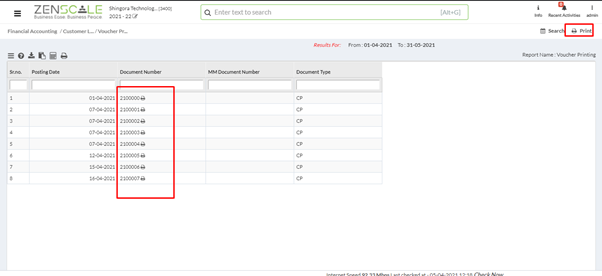 2.2.Print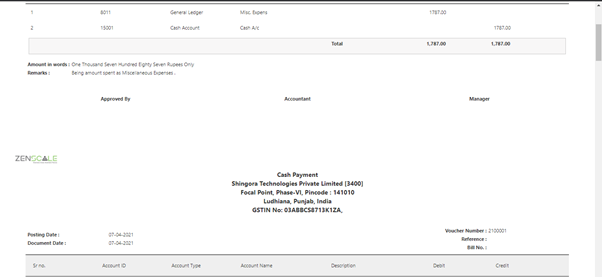 3.User can search document by entering Document Series & Document Type.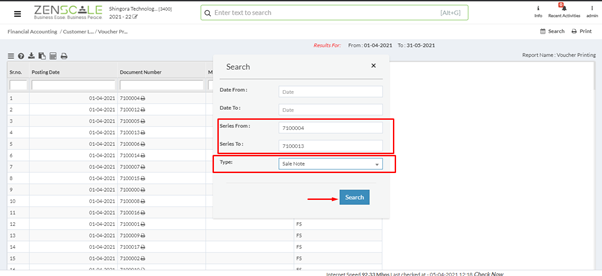 3.1.User can see in below image that only selected series documents are visible.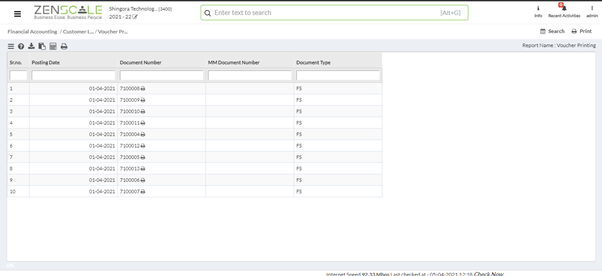 3.2.Print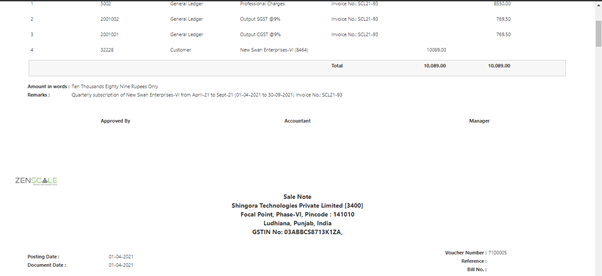 Each print will appear on different page.