Updated by Implementation
What is GST?
GST stands for Goods and Service Tax, it is a single tax for the whole system that levied on all services and goods by the state and central governments.After introduce of GST tax is applied on all goods & services and replaced multiple taxes with GST tax.
CGST- Central Goods Service Tax
SGST State Goods Service Tax
IGST Integrated Goods and Service Tax
Overview:
Goods and Services Tax (GST) is an indirect tax throughout India to replace existing multiple taxes levied by the central and state governments.The GST feature of our ERP system automatically applies the applicable GST on every trade and hence simplifies GST filing and returns on a monthly, quarterly and annual basis. This saves you a lot of resources and time in accounting.
Use Cases
Before the implementation of GST on 1st July 2017, company Shri Sai Pvt. Ltd. was filing a plethora of taxes like VAT, TDS, Excise and Service Tax. After GST was introduced, the tax structure was overhauled overnight and this posed many problems related accounts and invoices. Our GST Feature made it very easy and efficient for every user to apply GST on products and file returns without any hassle or confusion.
Moreover,It eliminates Various taxable scenarios in sales such as domestic & export sales, intrastate and interstate sales and stock transfers were addressed. Specific requirements such as Tax on Free Goods and Promotional Sales were also covered.Based on the HSN/SAC codes and the place of supply of Goods & Services, the tax rates were determined in the purchase and sales transactions in system.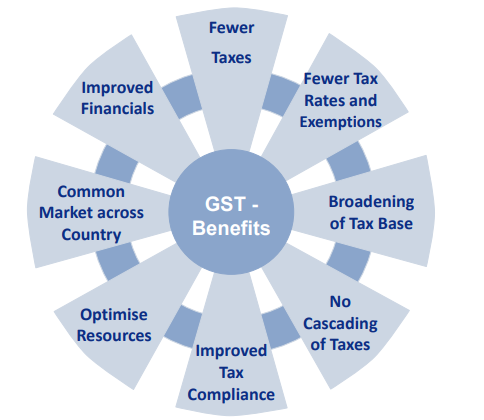 Steps to be preformed to calculate GST
1.Activate GST app and Turn on setting.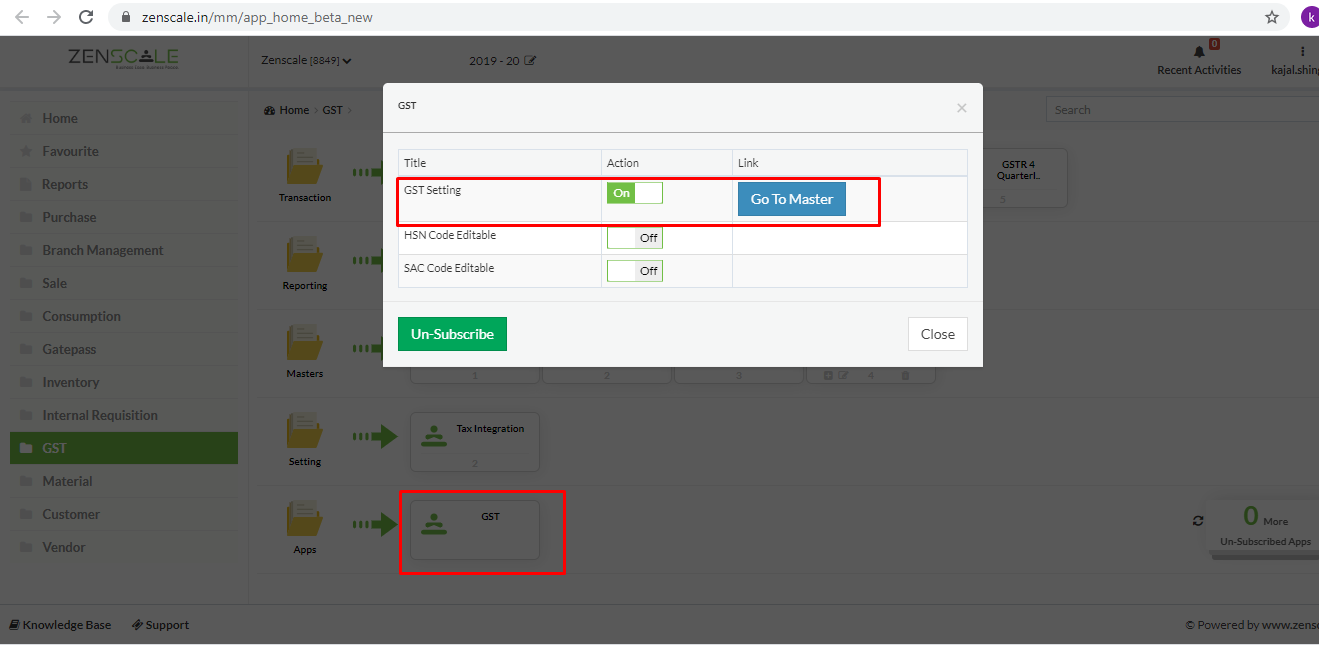 2.After this Click on Tax.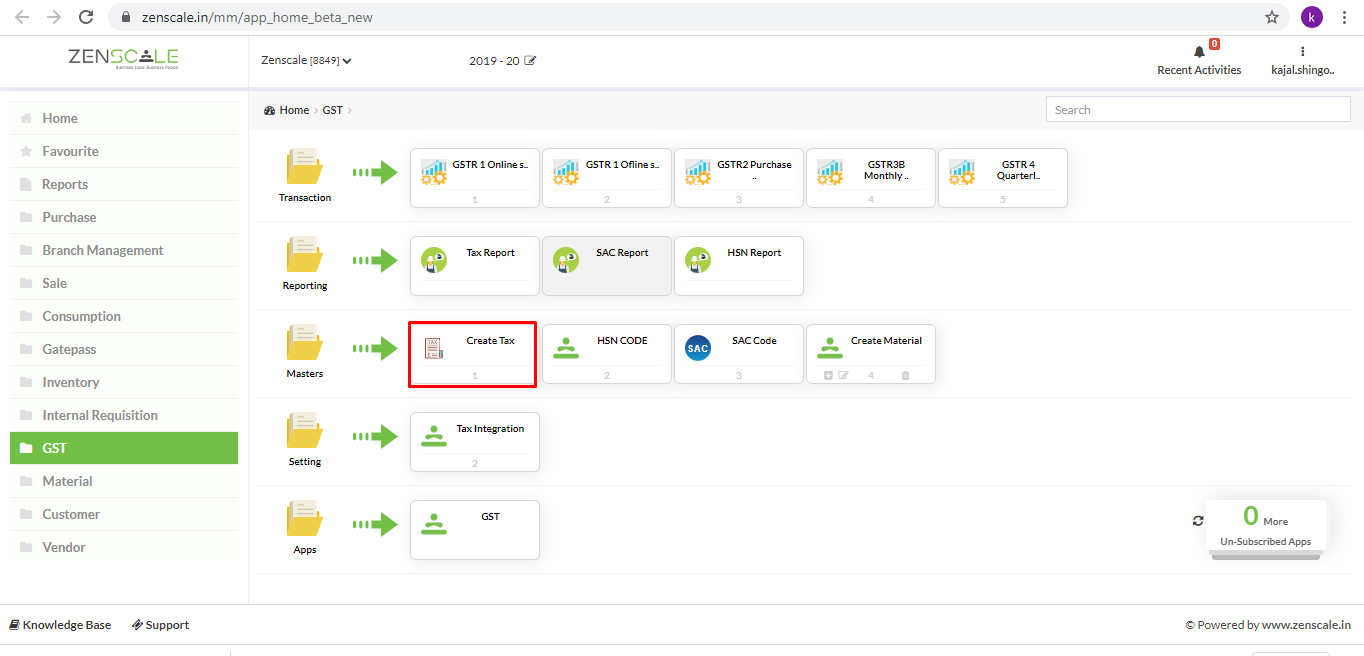 3. By clicking on create Tax this screen will open.It is Tax Master here user need to create tax master as government policy.
Enter Tax code > Tax Name > Tax Type > Base rate > Click on Save & Continue.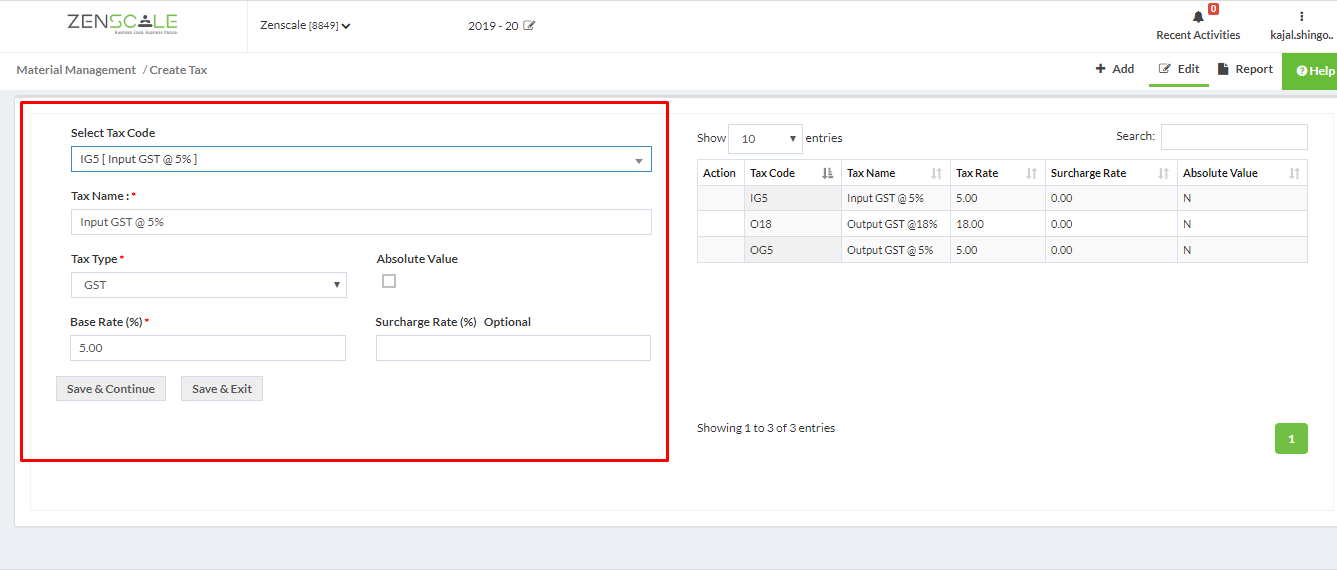 4. Now,you can see the created tax.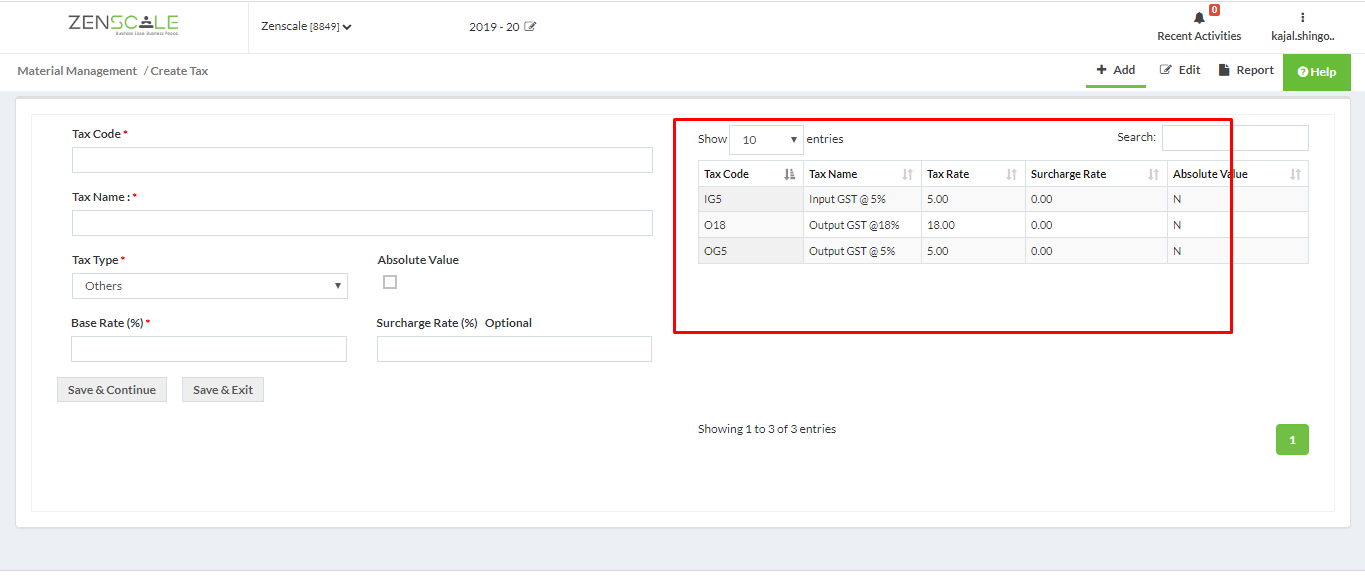 5. After tax code, Assign these codes to HSN codes for tax calculation.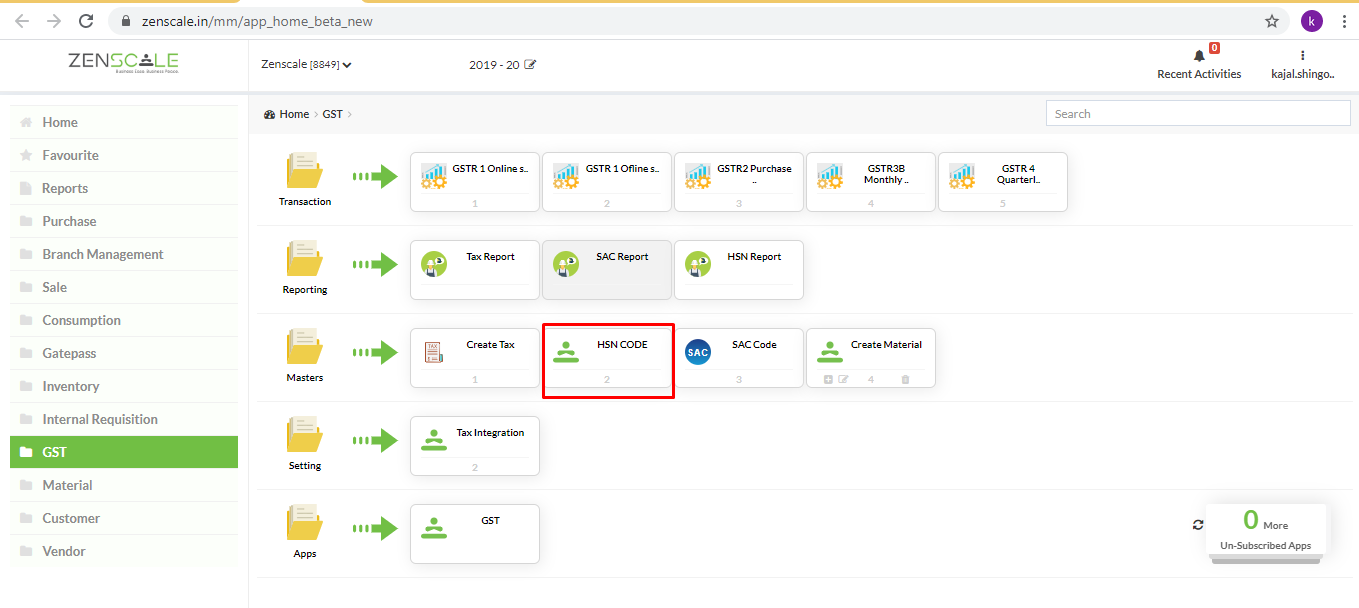 6.Create HSN codes as company required and fill details as shown below.
Enter HSN code > Select Type > Description > Slab Type > Tax code > Click on Save & Continue.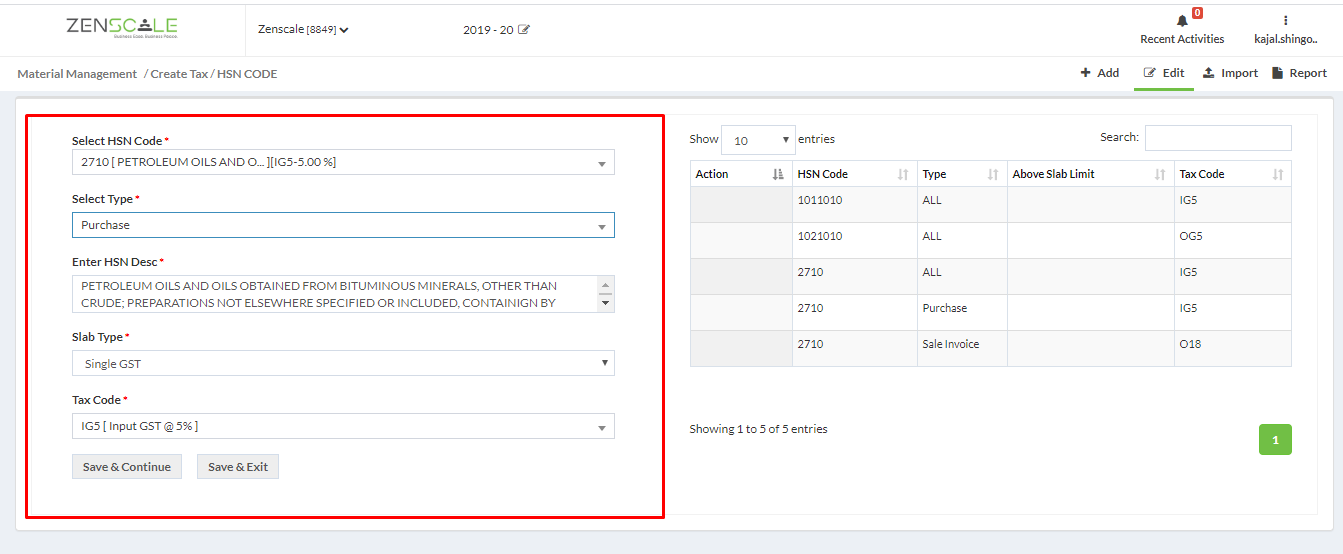 7. After creating these masters need to assign HSN to material.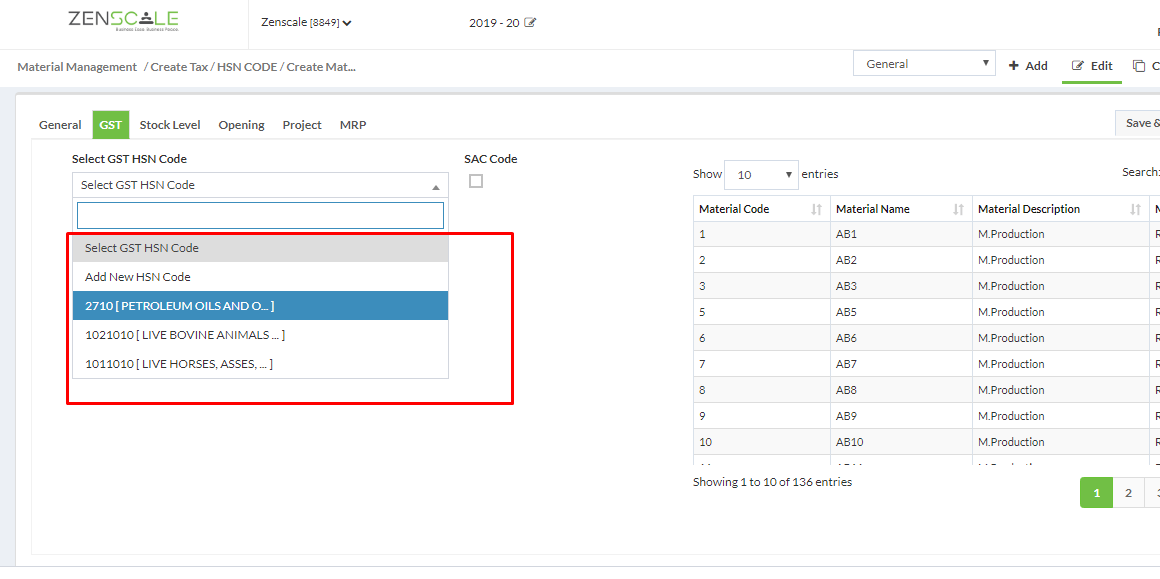 8. After creating the masters, click on Tax Integration.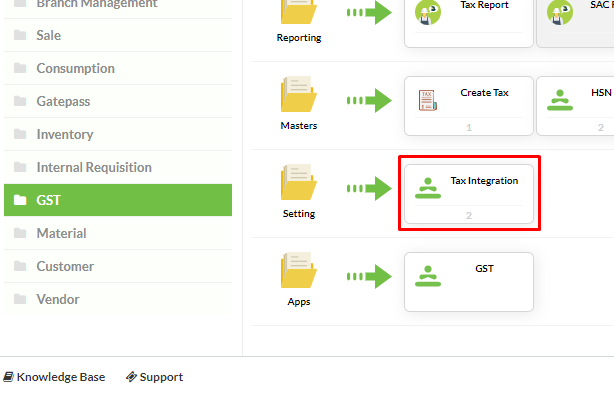 9. Configure Tax ratio as shown below and click on save and continue.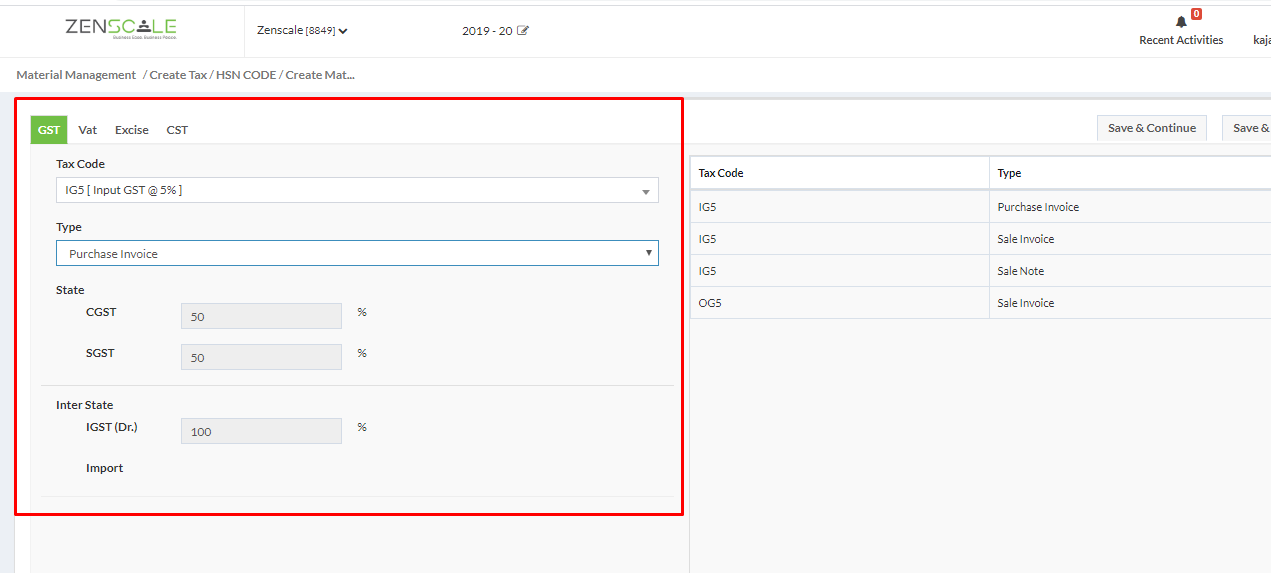 10.For tax calculation, just make sure system need GSTIN no. First update customer and Vendor GSTIN number as shown below.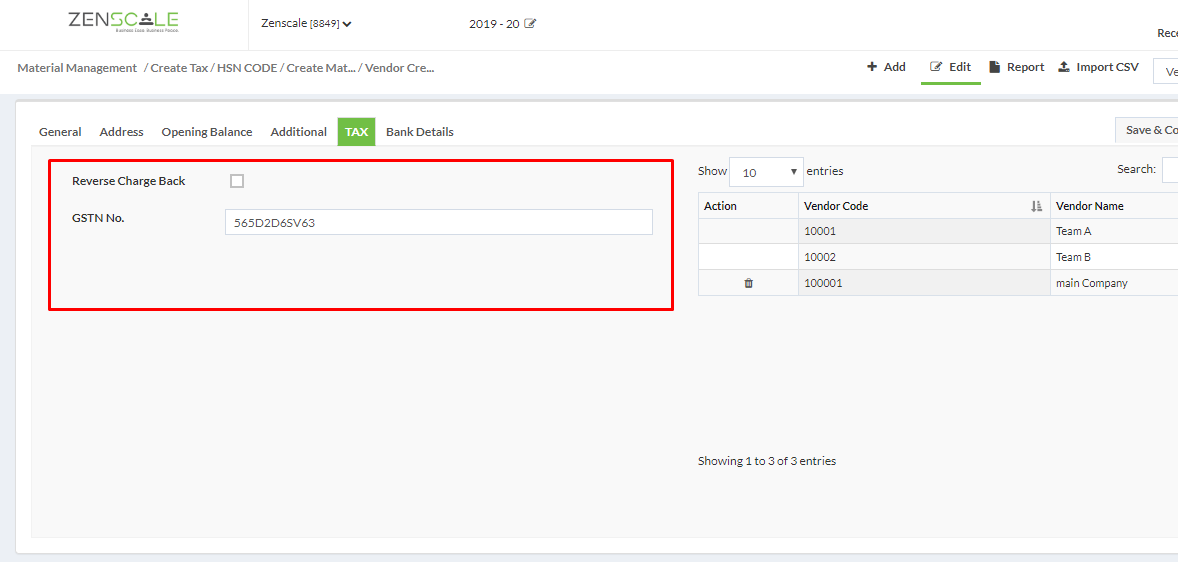 11.Now click on Pricing.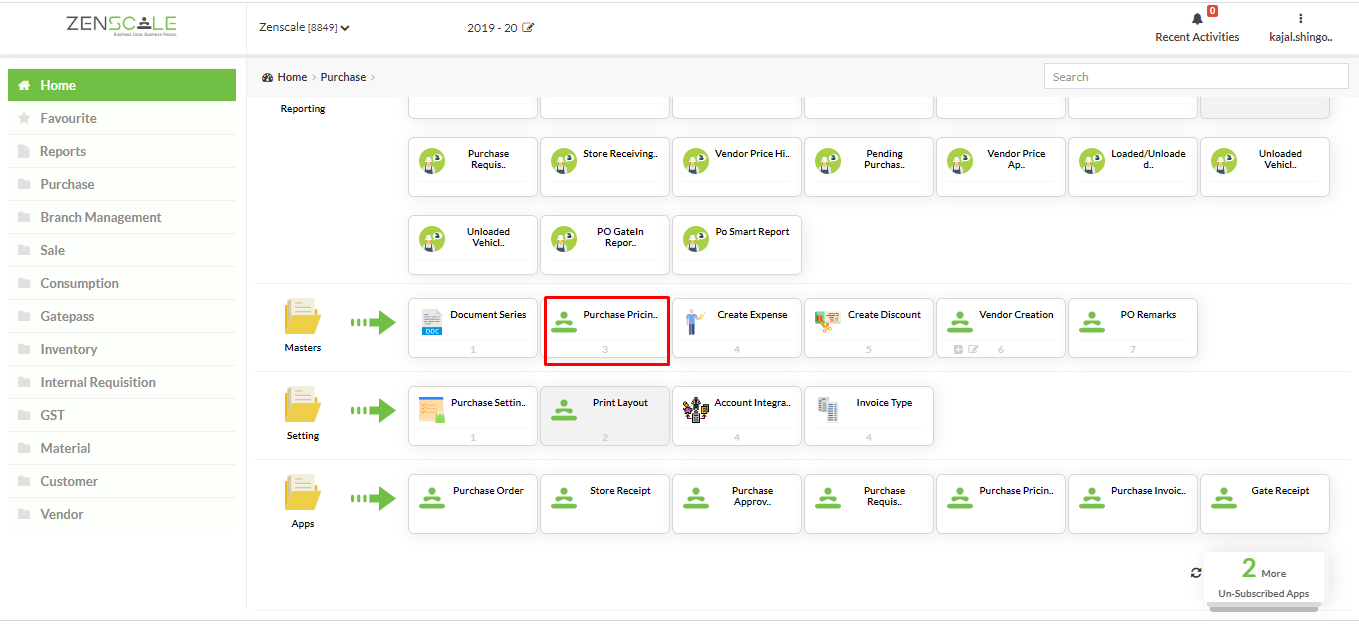 12. Select Purchase Type and Turn on settings as shown below.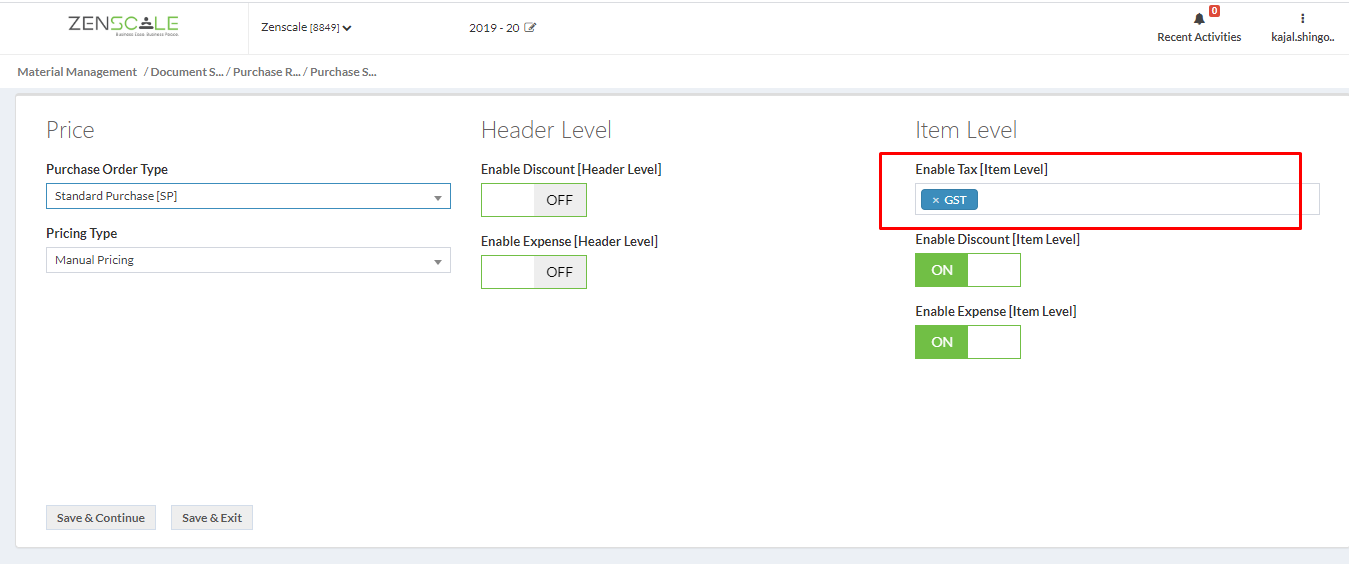 13. Here you can see after selecting items system shows tax values as user assigned tax rates to items.