Updated by Implementation
What is Group Activity/Routing ?
Group activity are used for assessment and planning and can be processed with a single business transaction in a cost center.
Group activity to process multiple activity types in one business transaction within Cost Center Accounting .
Overview
In Zenscale ERP system the feature Group activity help to process multiple activity types in one business transaction within Cost Center accounting . This is true for planning or assessment. During planning, you can display and plan multiple activity in one group. You can also use activity type groups during assessment.In ERP system enables you to create and administrate activity type groups in parallel.
Use cases
Suppose that there is company Shri Sai Pvt Ltd. the company manufacturing shirt. At starting days of company the company create activity (like pressing, cutting, weaving etc.) group manually, and they had problem of in sequence data arrangement of activity and the one employee of that have to arrange all the process manually.
When the company implemented with Zenscale ERP system the company get help that to create multiple activity in one single group with the description using the feature group activity. By using this feature the company get help for time consuming and also to the employee who busy to arrange manually.
Steps to be performed
Click on Website
https://www.zenscale.in/pp/app_home_beta_new
1. The page will open.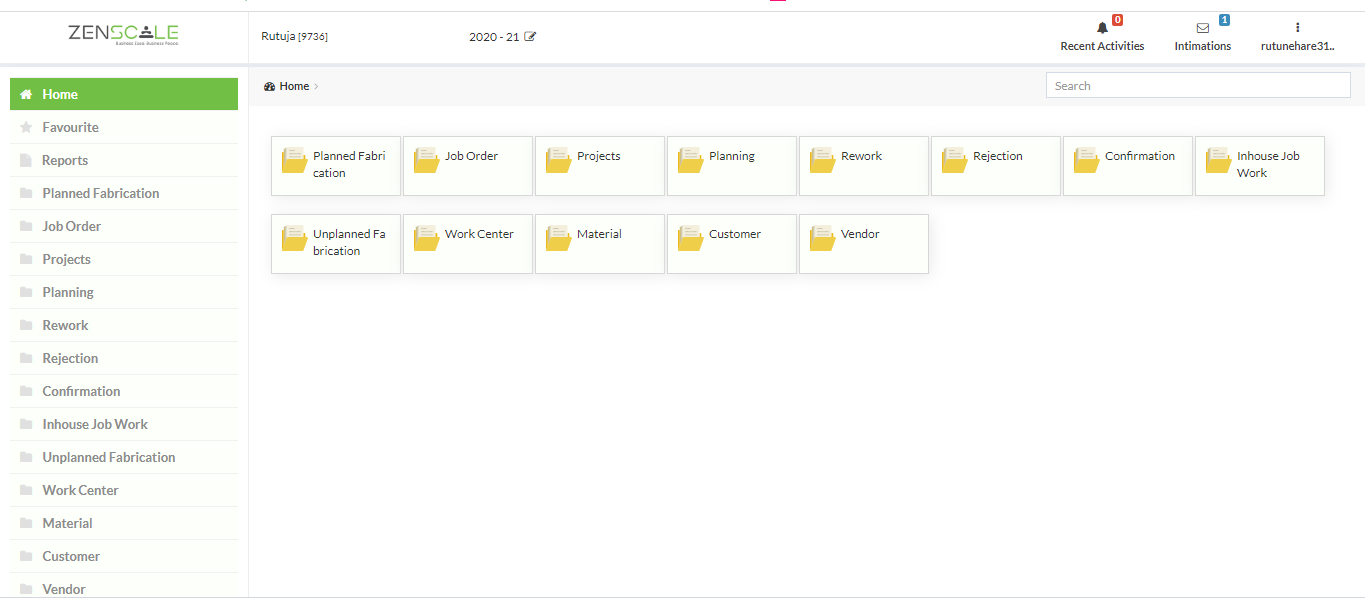 2. Click on Job order.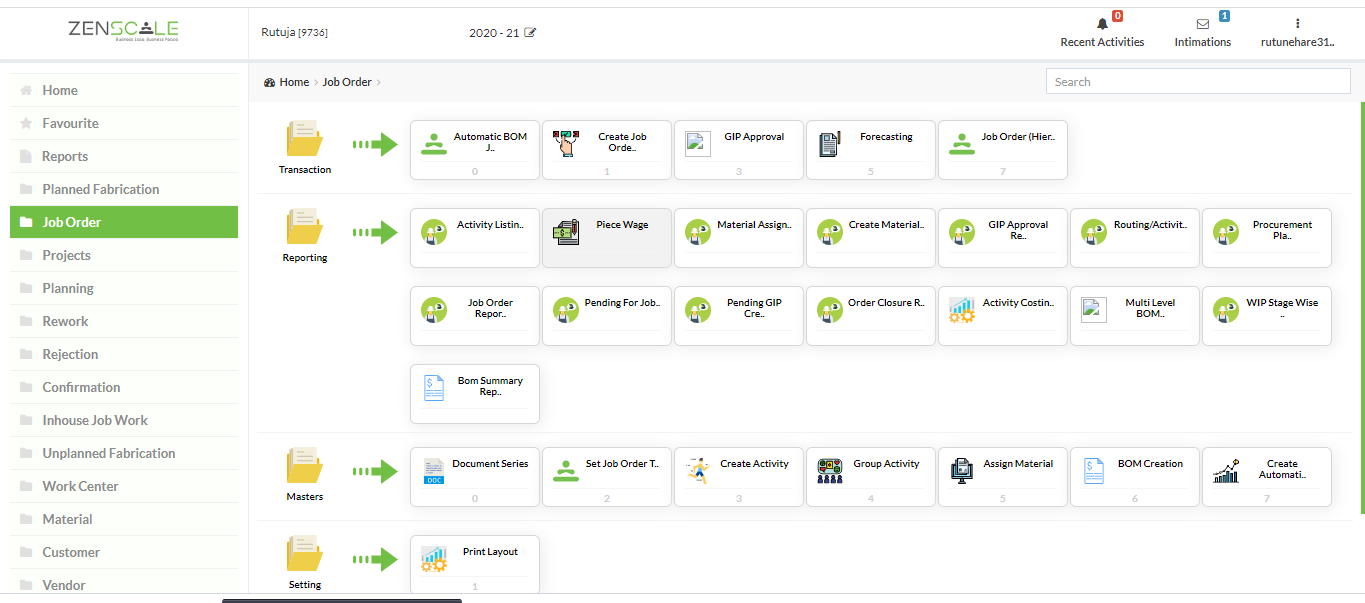 3. Click on group activity master under Job order sub module.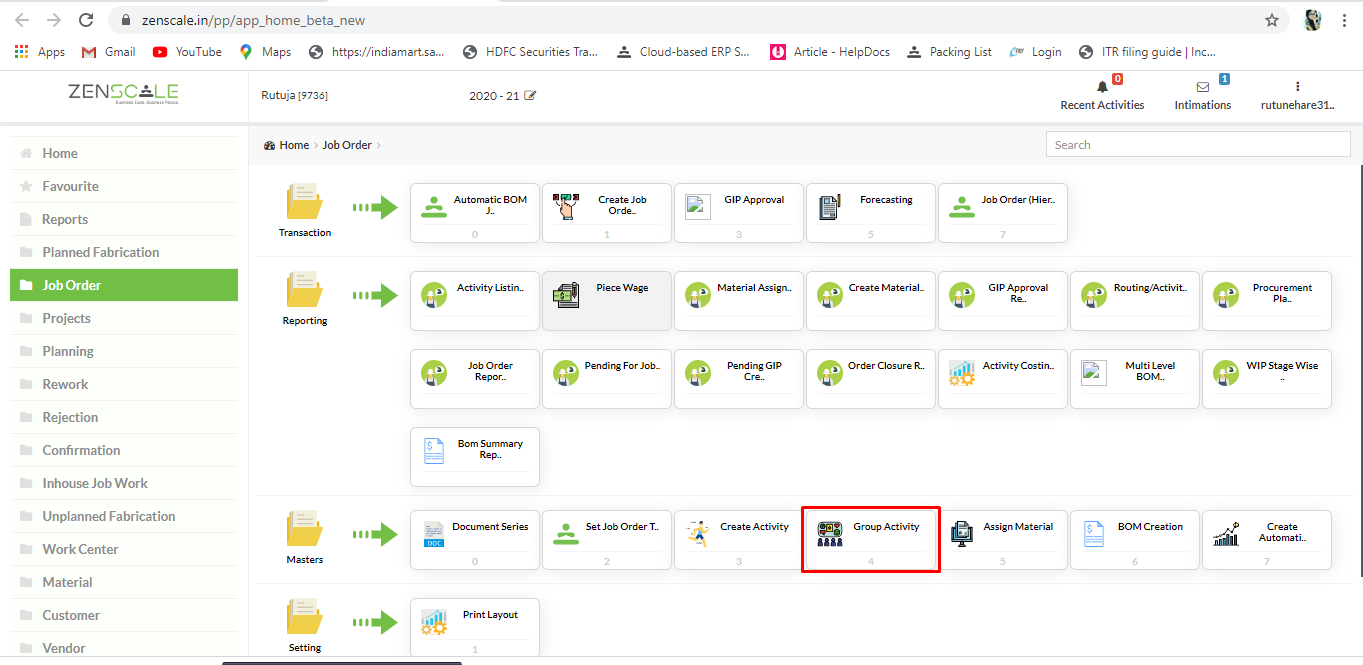 4. The page will open.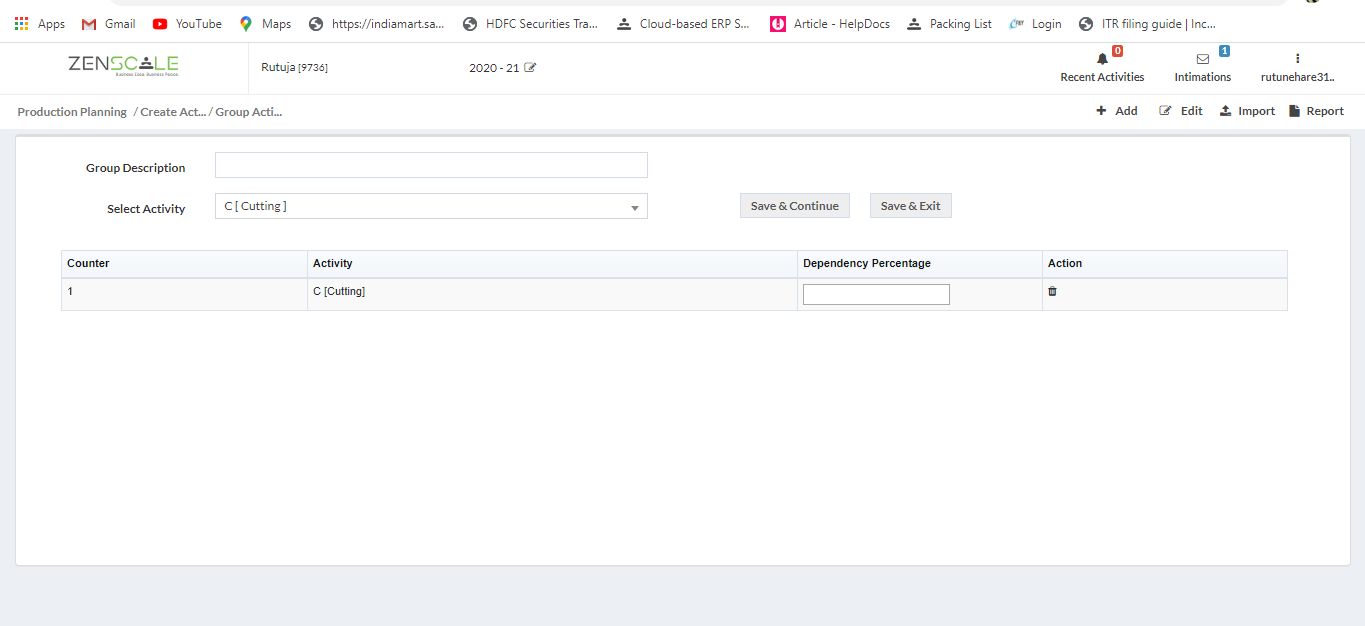 5. Fill all the mandatory.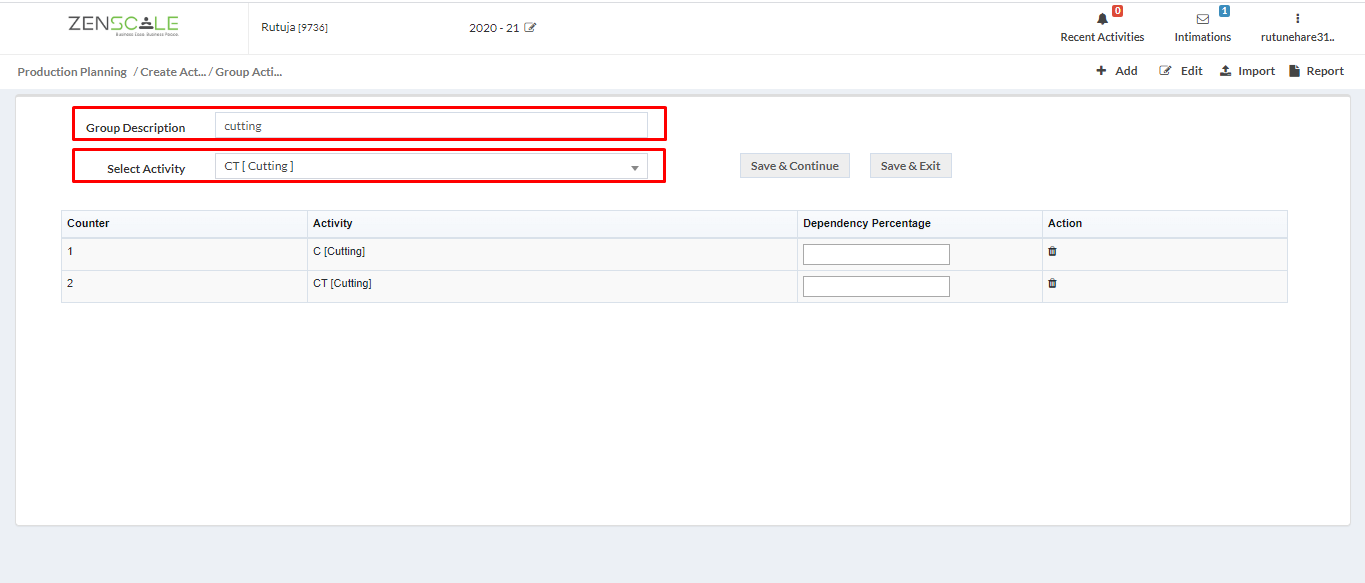 6. Then click on save and continue.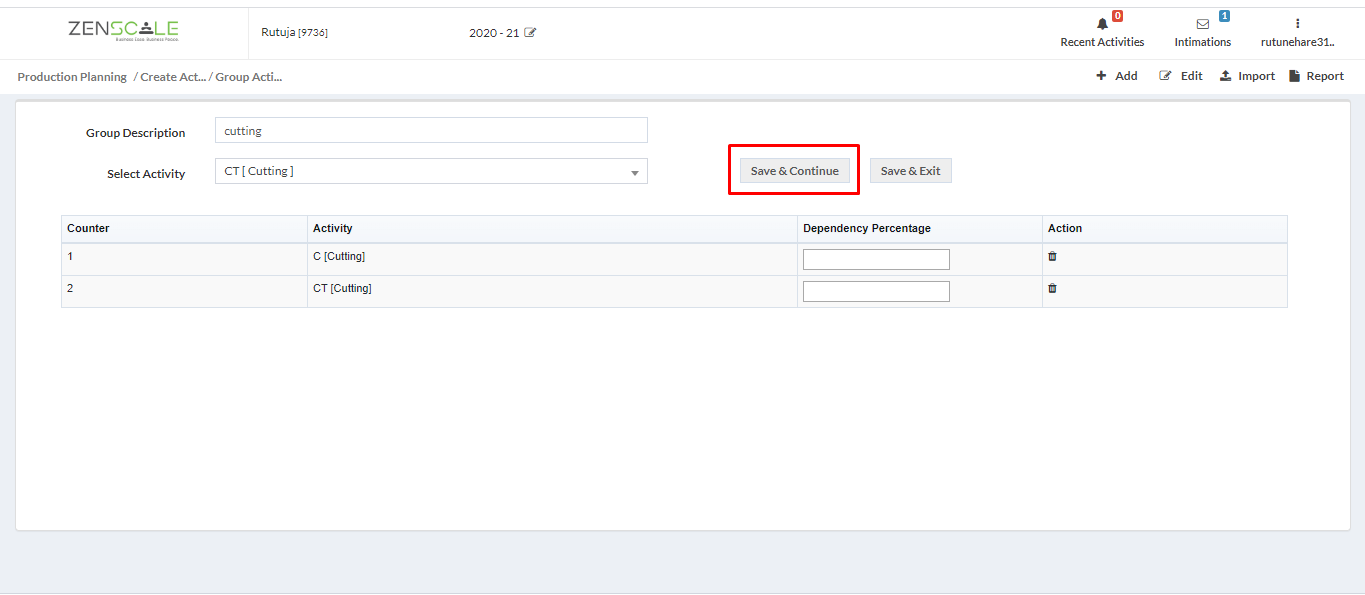 7. It will show, new route for group added successfully.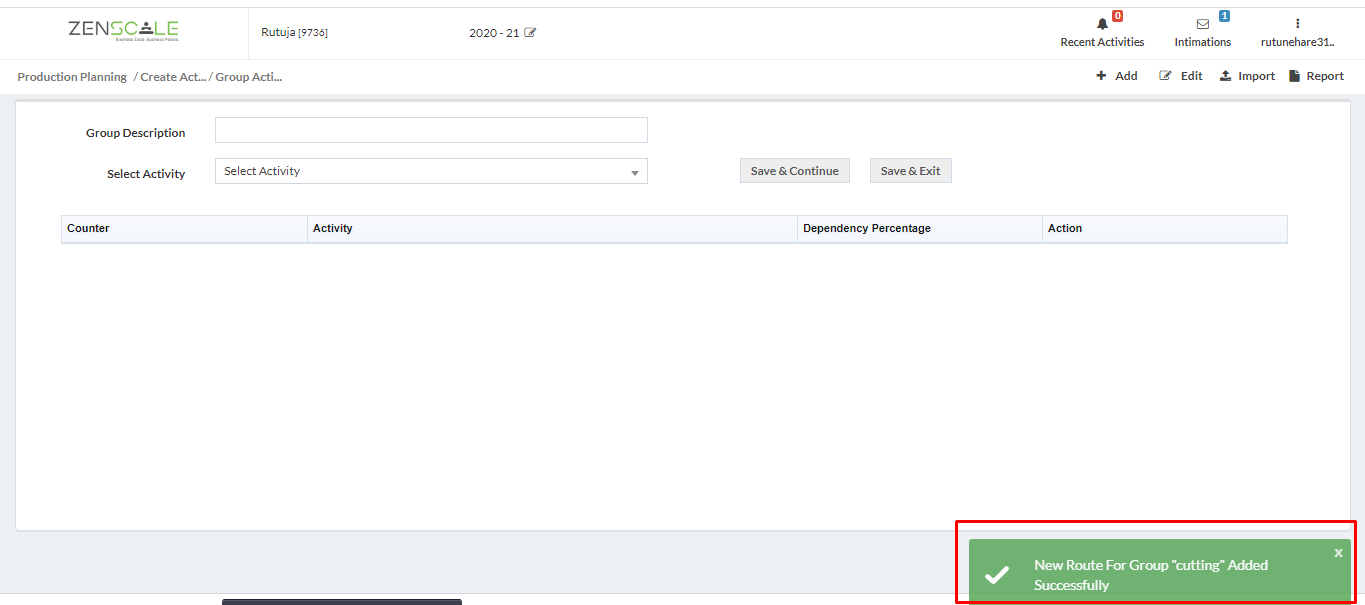 8. Click on import.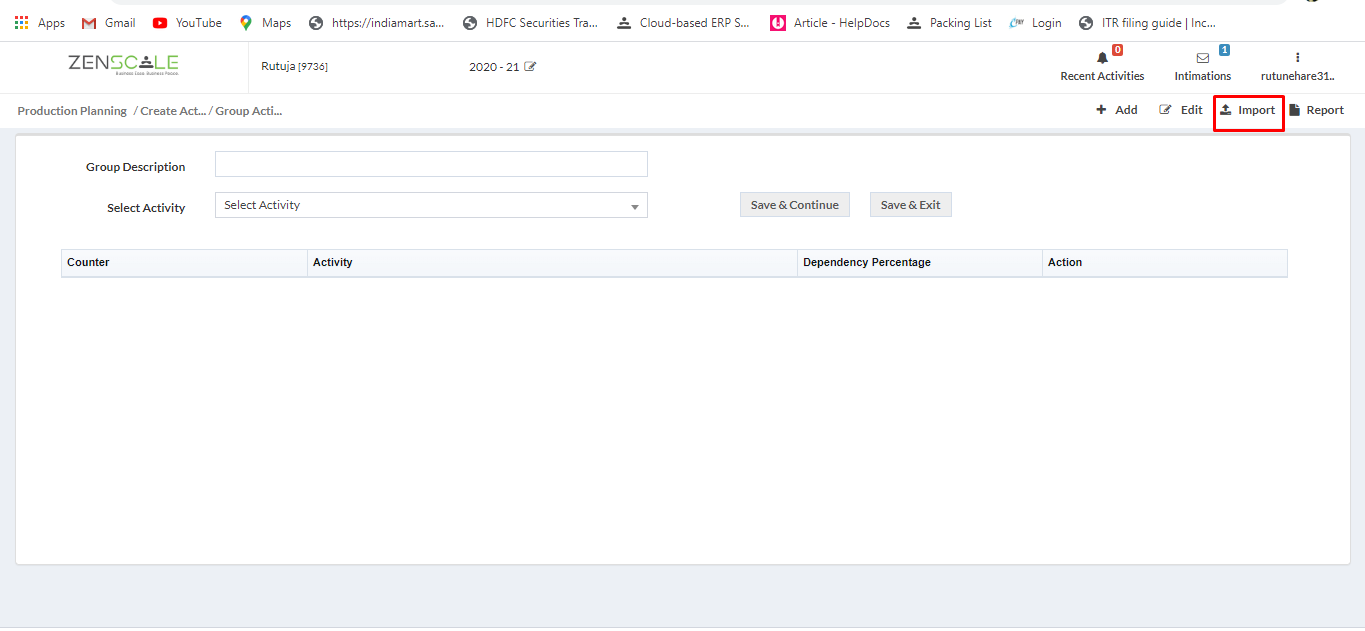 9. The page will open, click on download sample and create activity file and then choose for uploading.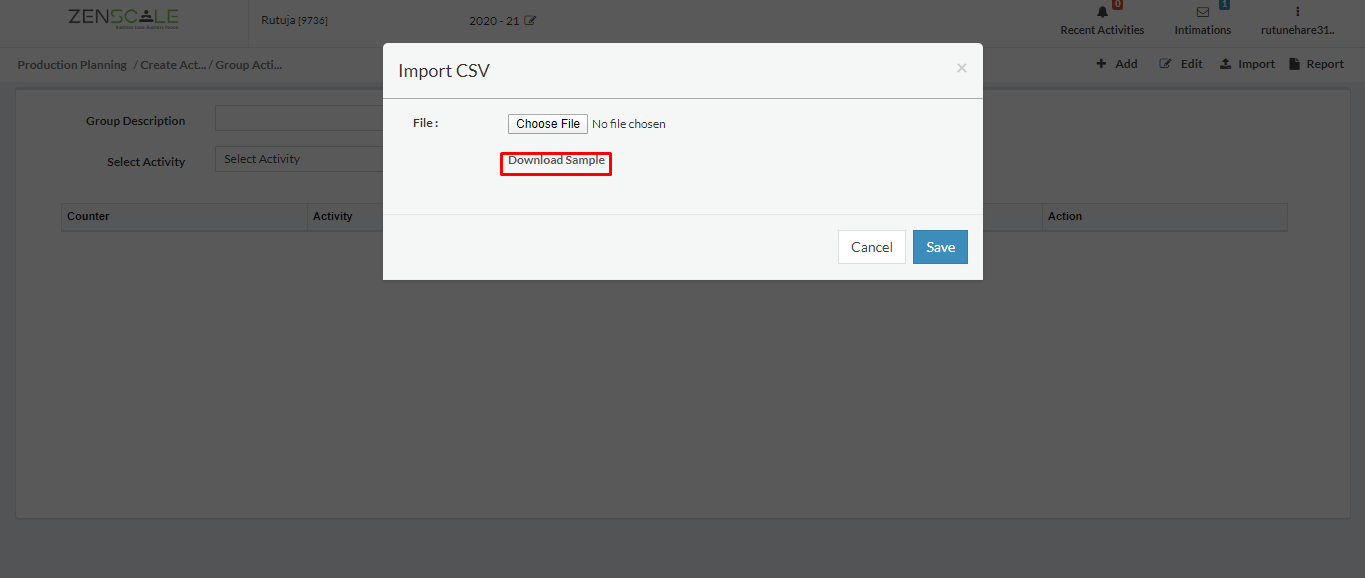 10. click on save.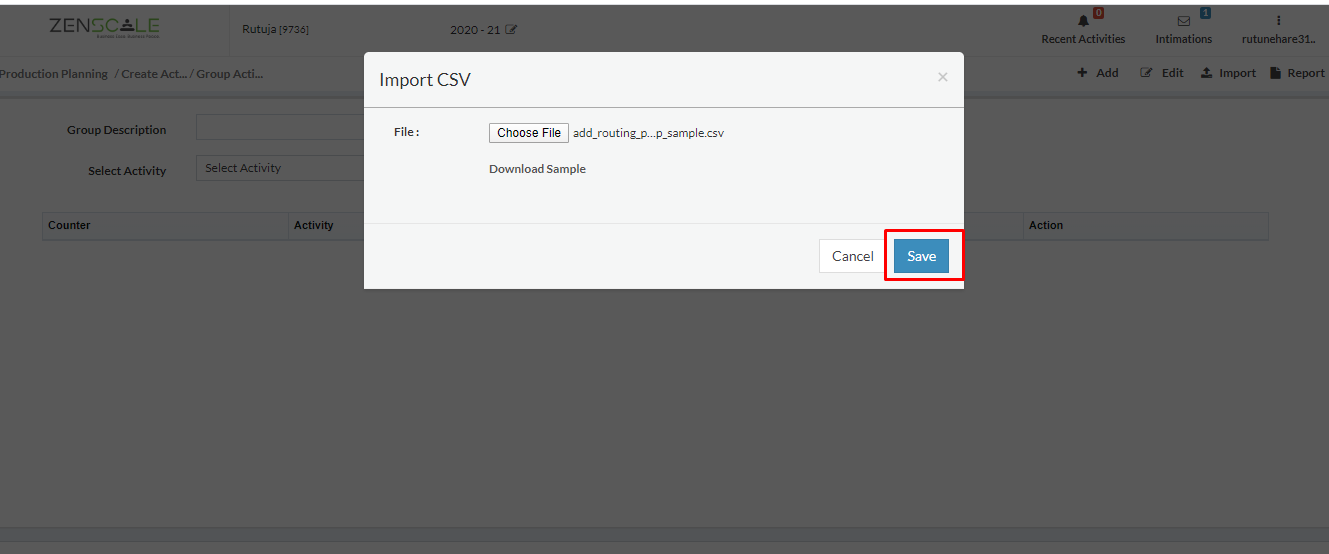 11. If we have to edit then click on icon edit.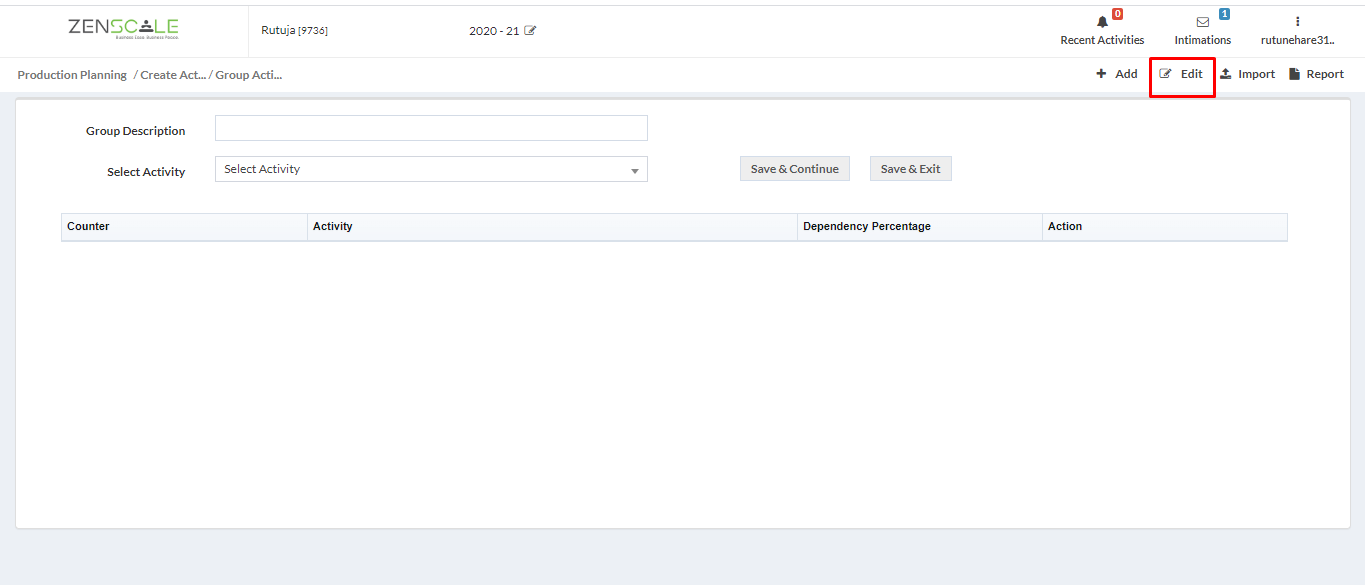 12. To see report click on report.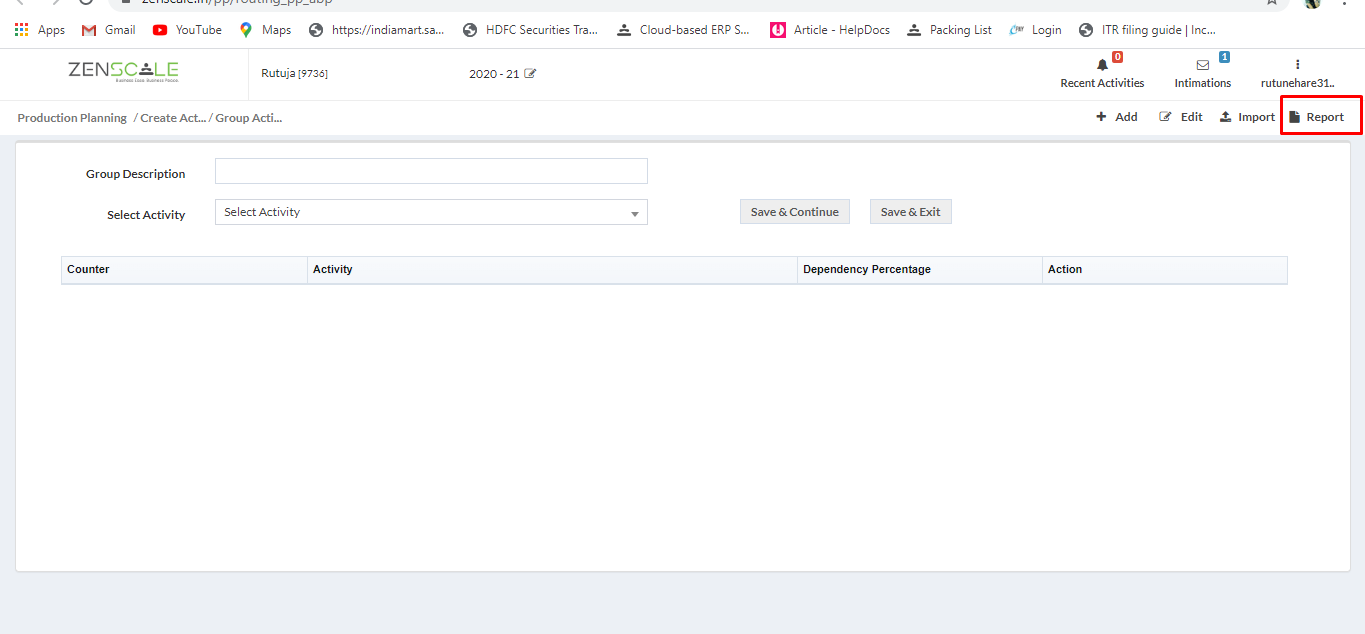 13. The page will, click on search.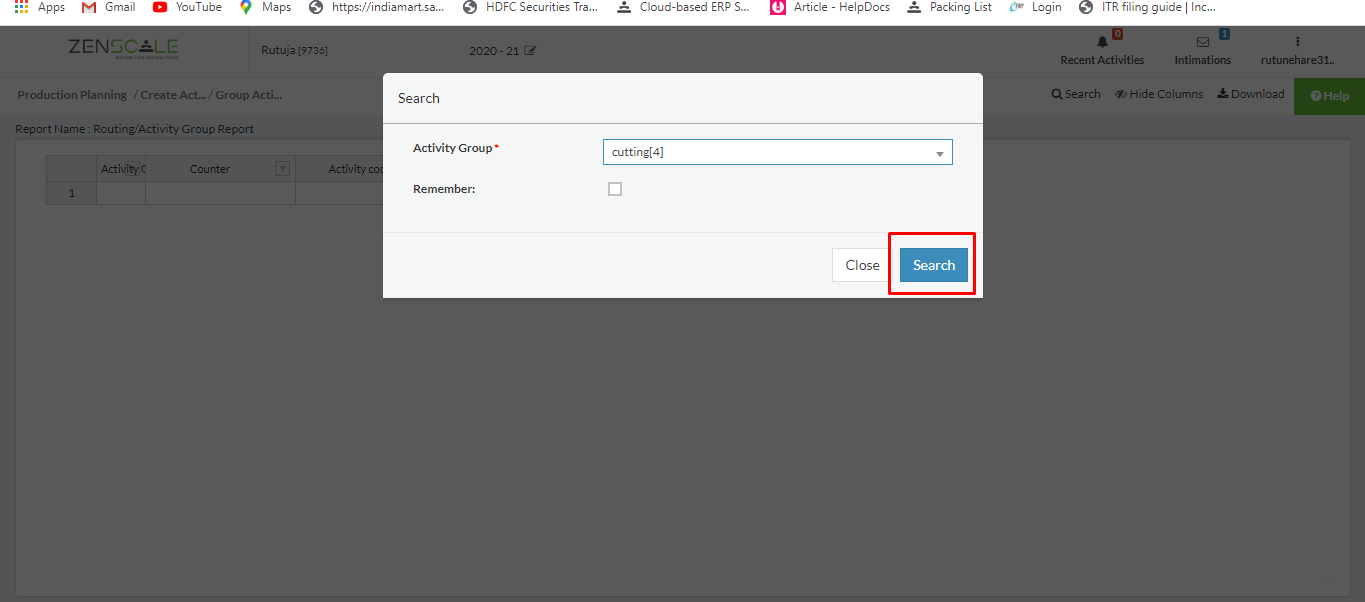 14. The report will show,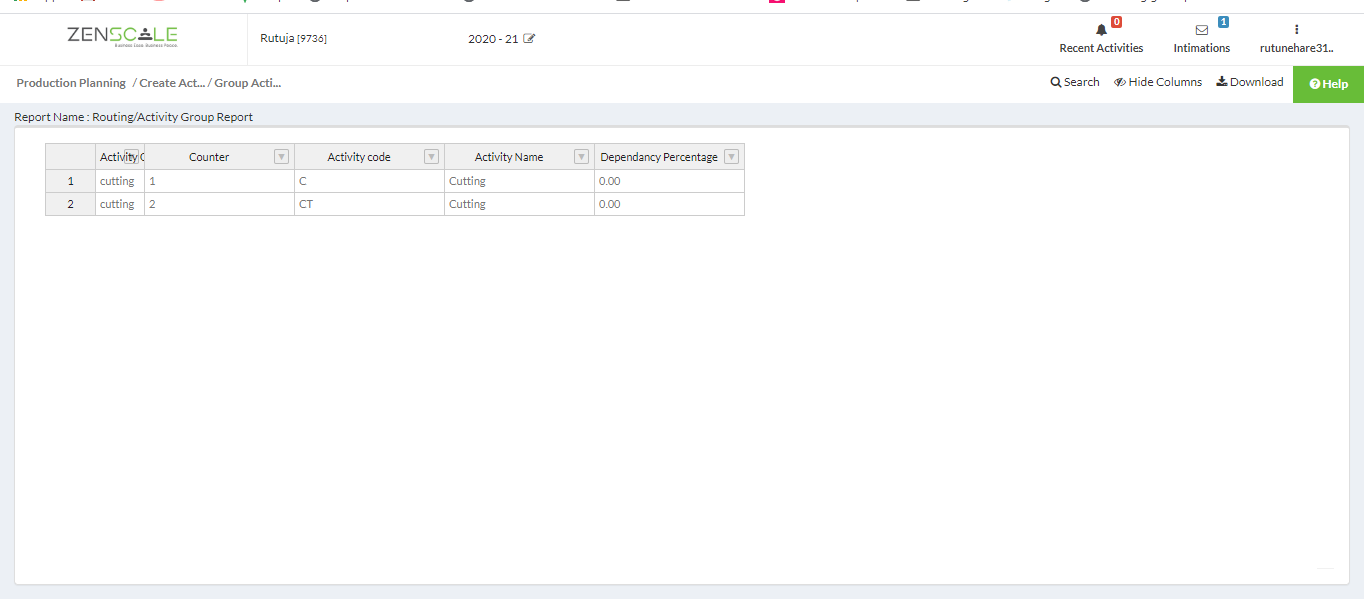 15. By clicking We also generate report through excel also.