Updated by Implementation
What is Booking ?
Customer's concluded arrangement with a goods or services supplier representing a completed sale.In another way booking also called reservation or transaction.
Overview
In zenscale system the booking feature play an important role for customers they can easily get information regarding the availability of service.
Implementation of Booking system should make it easy for the clients to find what they want and book it in a way that's convenient to them, Sales booking is when a customer commits to spend money with your company, e.g. when the deal/order is "booked".
Use cases
Assume that the company Shri sai pvt ltd that manufactures shirts but purchases buttons to produce the finished product. Sometime the company are unable to do shirt by some deficiency in stock and the company before didn't use any feature like booking.
When company implemented zensale's booking features that help them the power and manage all sales and purchases on the go, taking without any bulky and expensive Sale & Purchase Management system and also gives company the power to manage all sales and purchases on the online, taking away accessibility issues, saving your crucial time, and boosting company productivity.
Steps to be performed:
Click on link
https://www.zenscale.in/mm/app_home_beta_new
1.The page will open.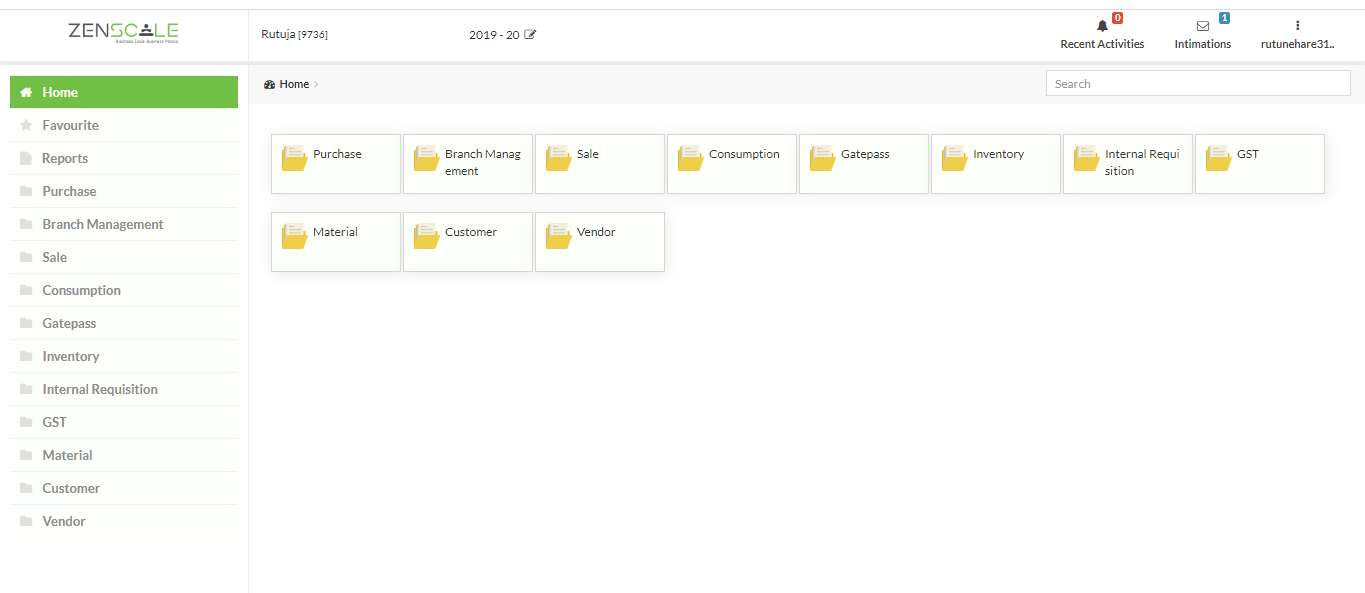 2. Click on sale.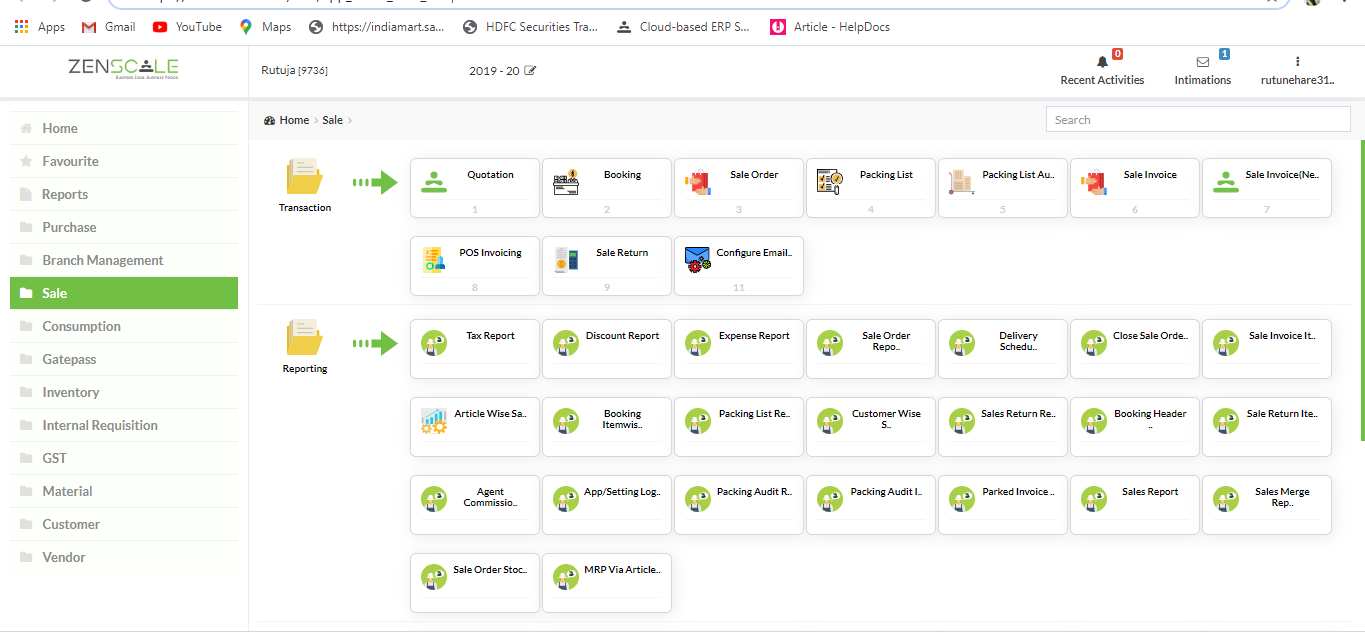 3. Then go to setting and click on sale invoice setting.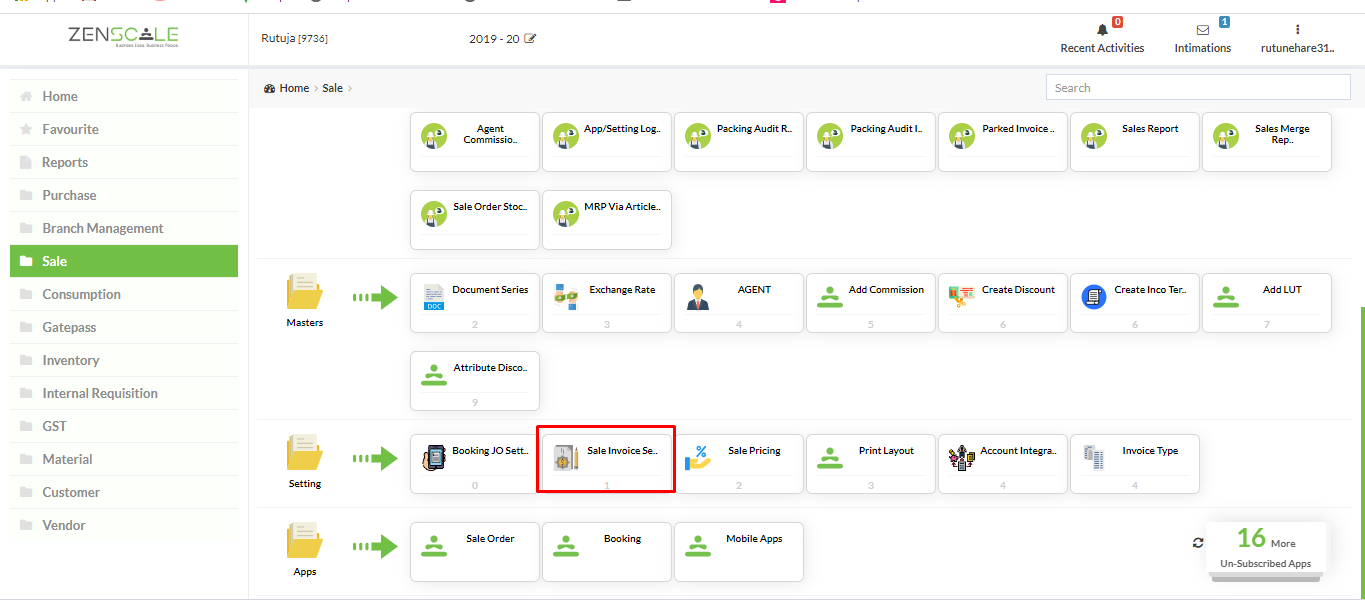 4.Select the invoice type and Enable Booking..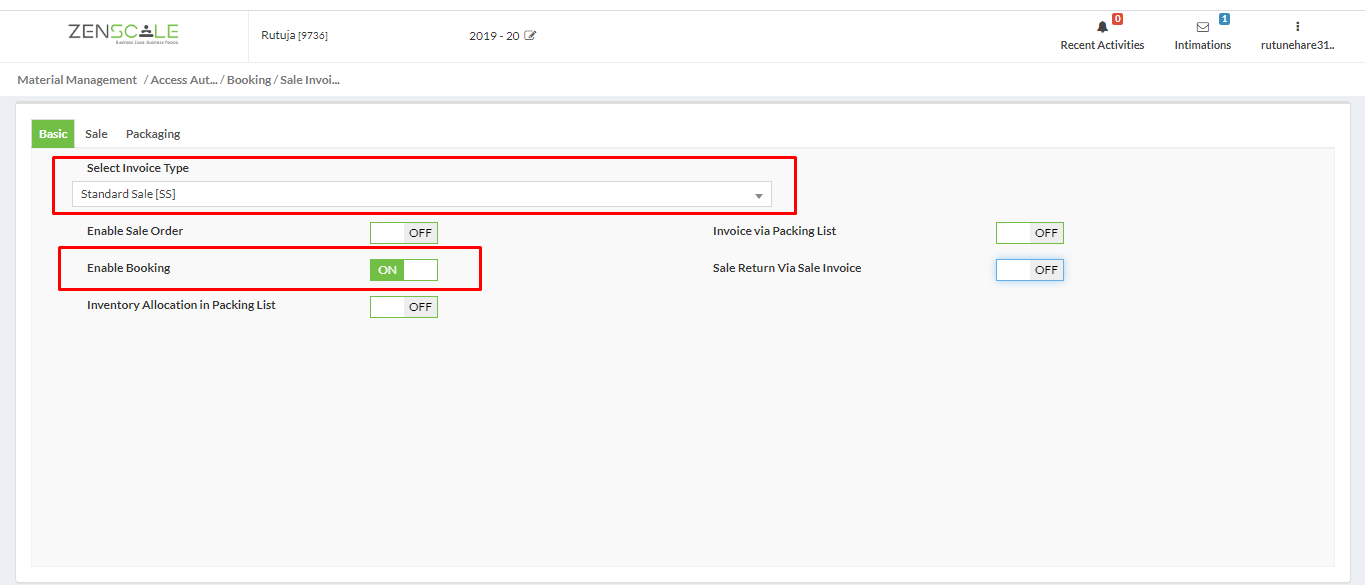 5. To create bookings, click on Booking transaction.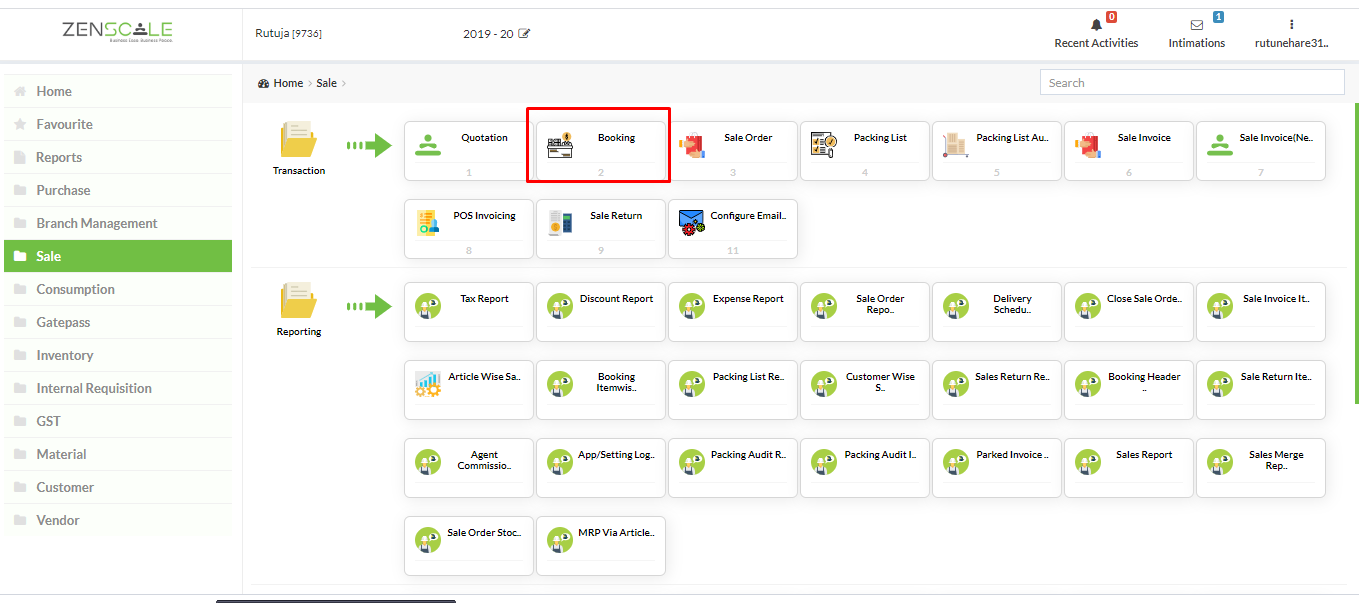 6. Enter invoice type , customer name and other mandatory fields.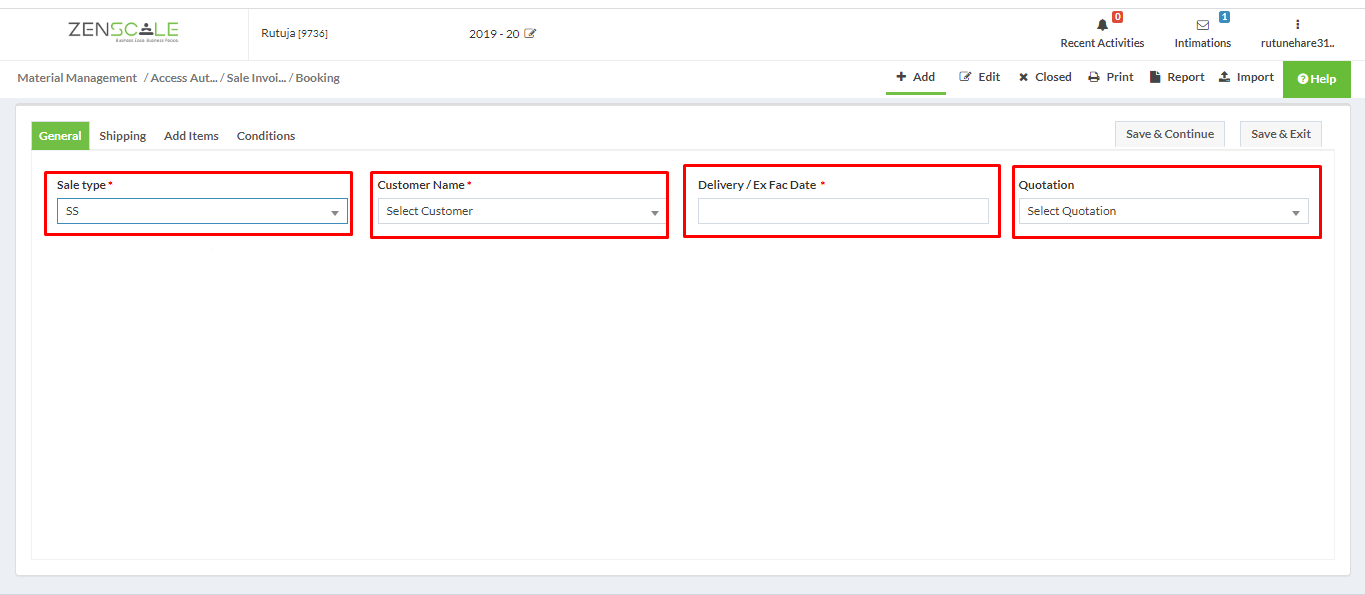 7. After that click on shipping.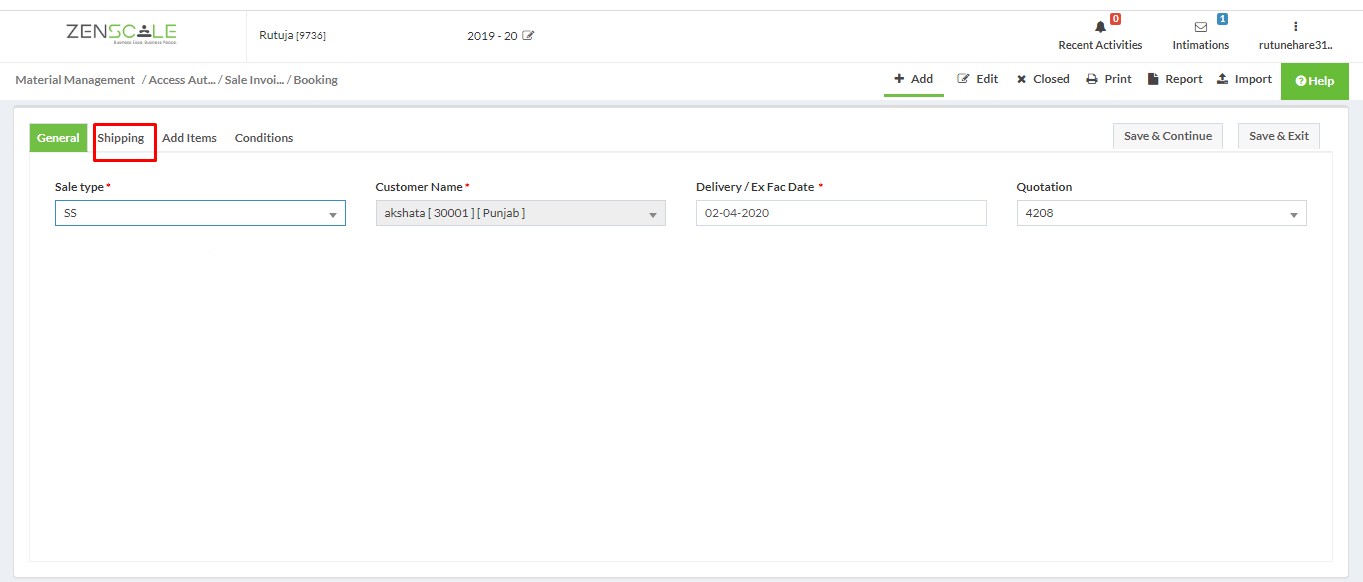 8. Enter remarks if required.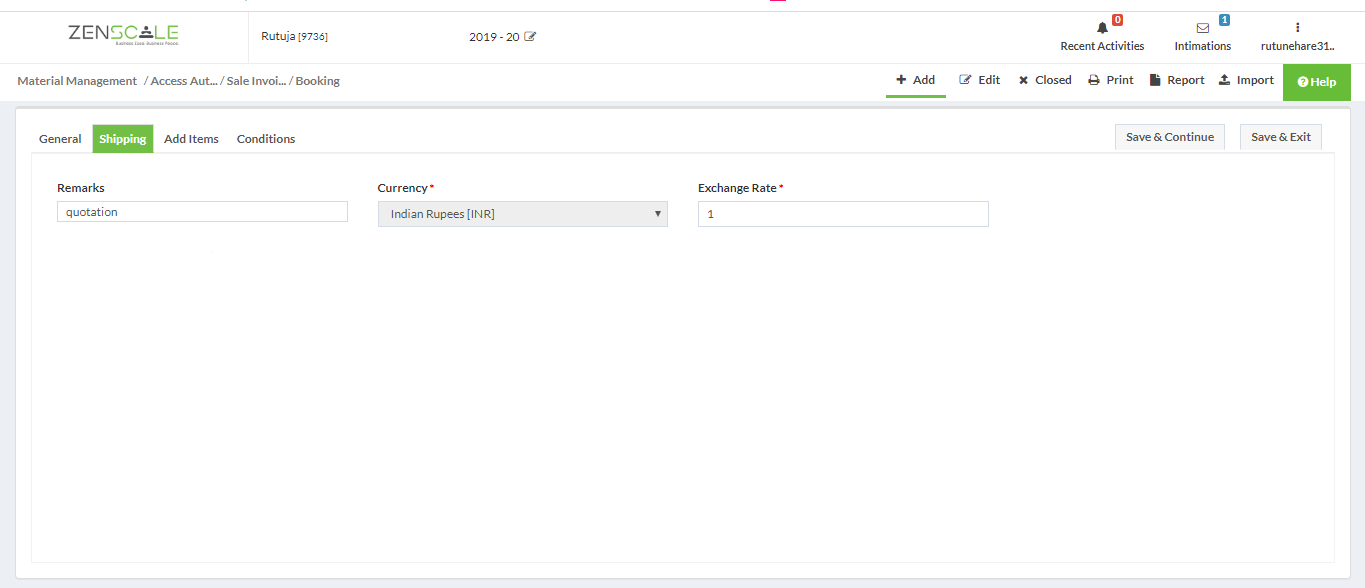 9. Click on add item the material that we are selected for quotation will show , we can also change the quantity and price at the time of editing.

10. Click on save and continue.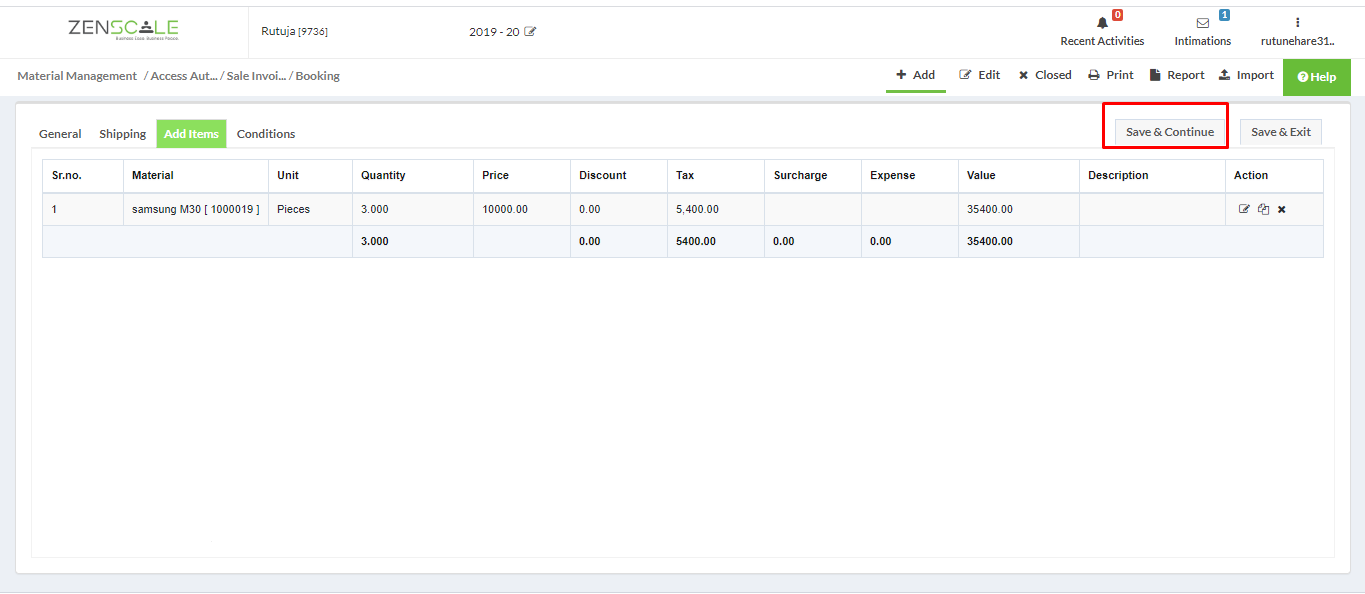 11. Booking created successfully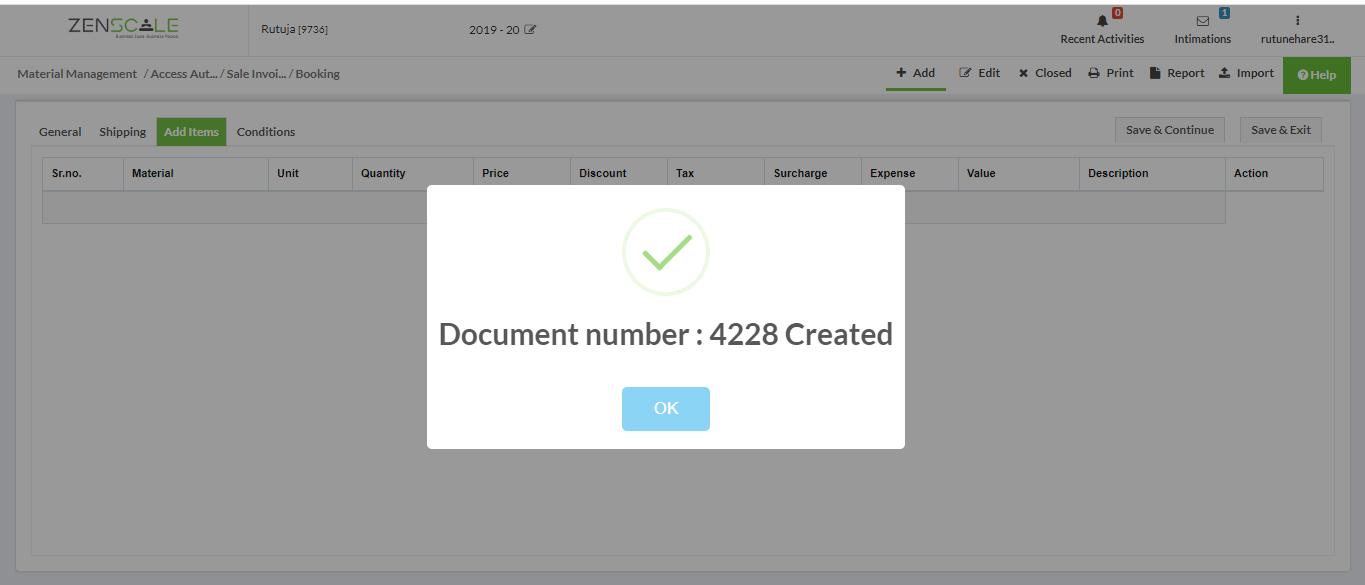 12. We can also edit the document with the help of editing option.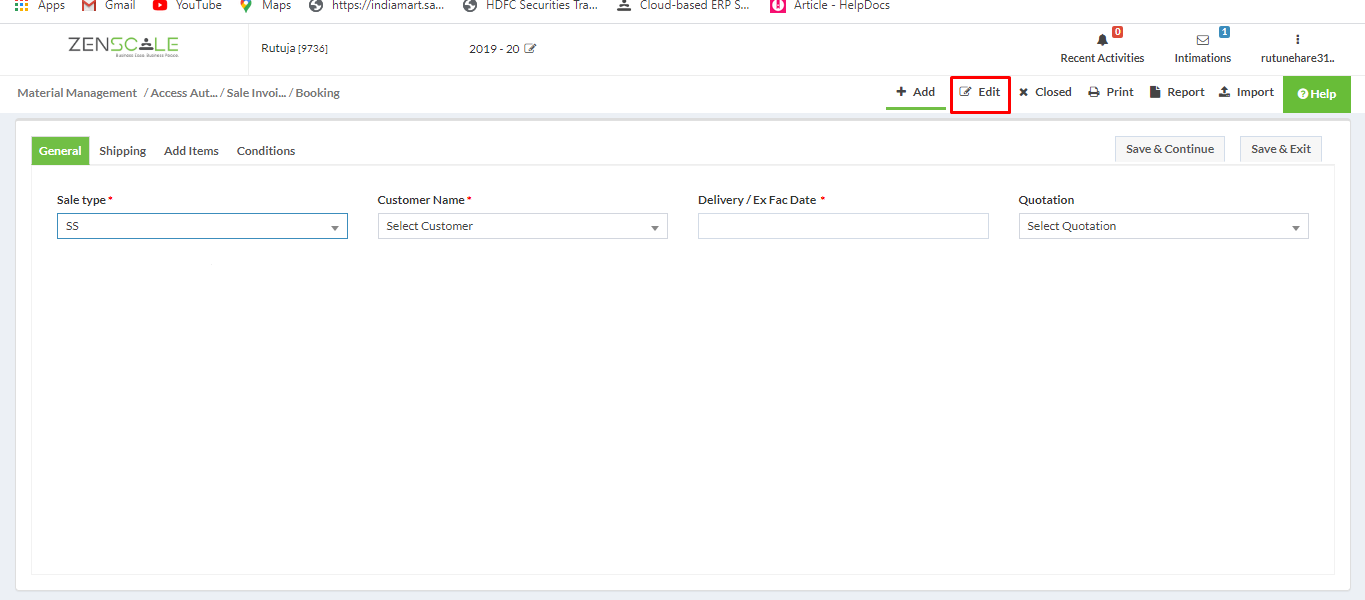 13. You can also check the report by clicking report icon.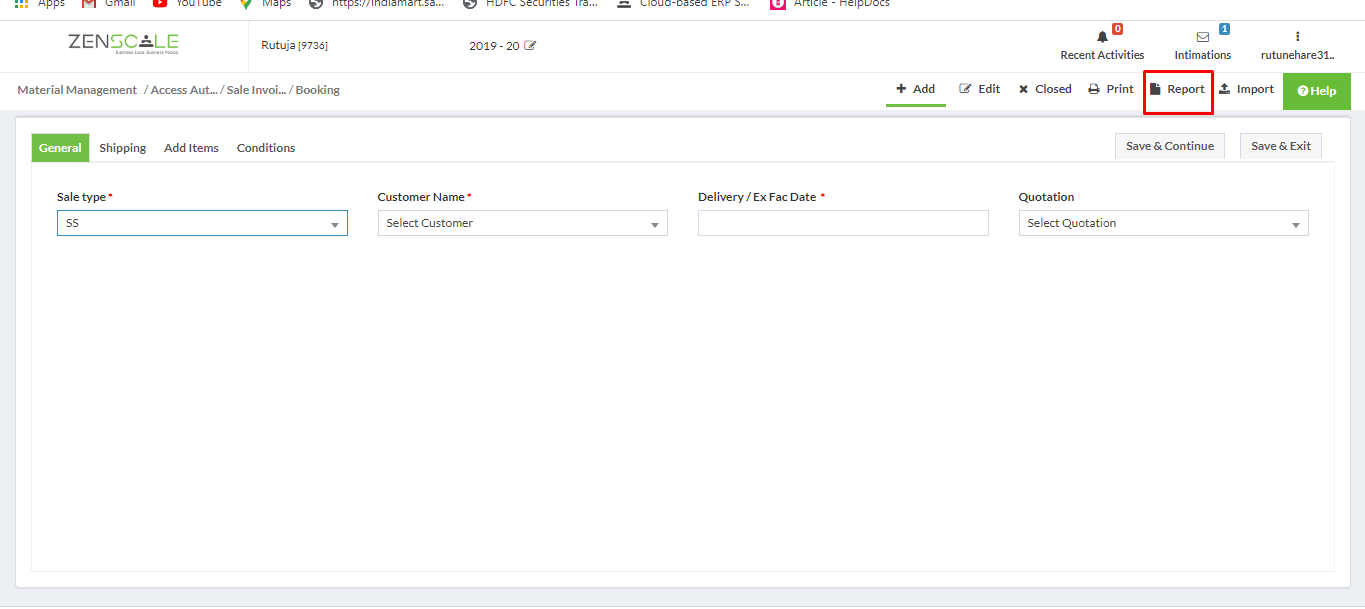 14. Select the search criteria and click on search.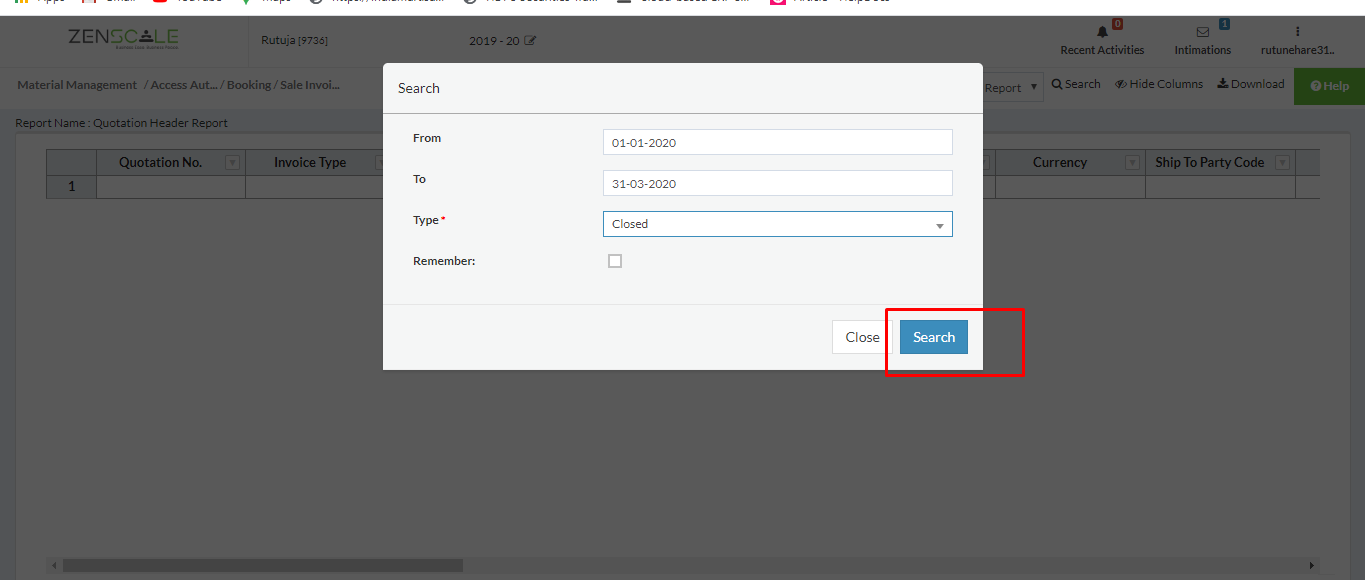 15. You can also download the following report in excel.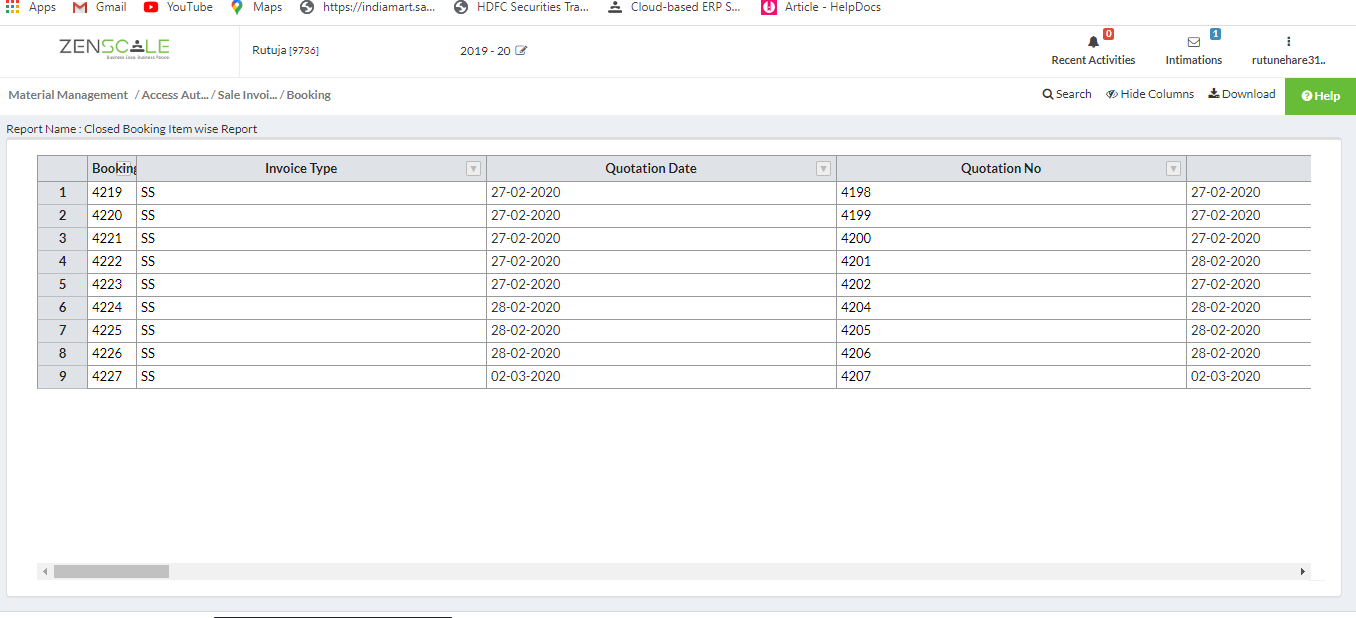 16. For print click on print icon.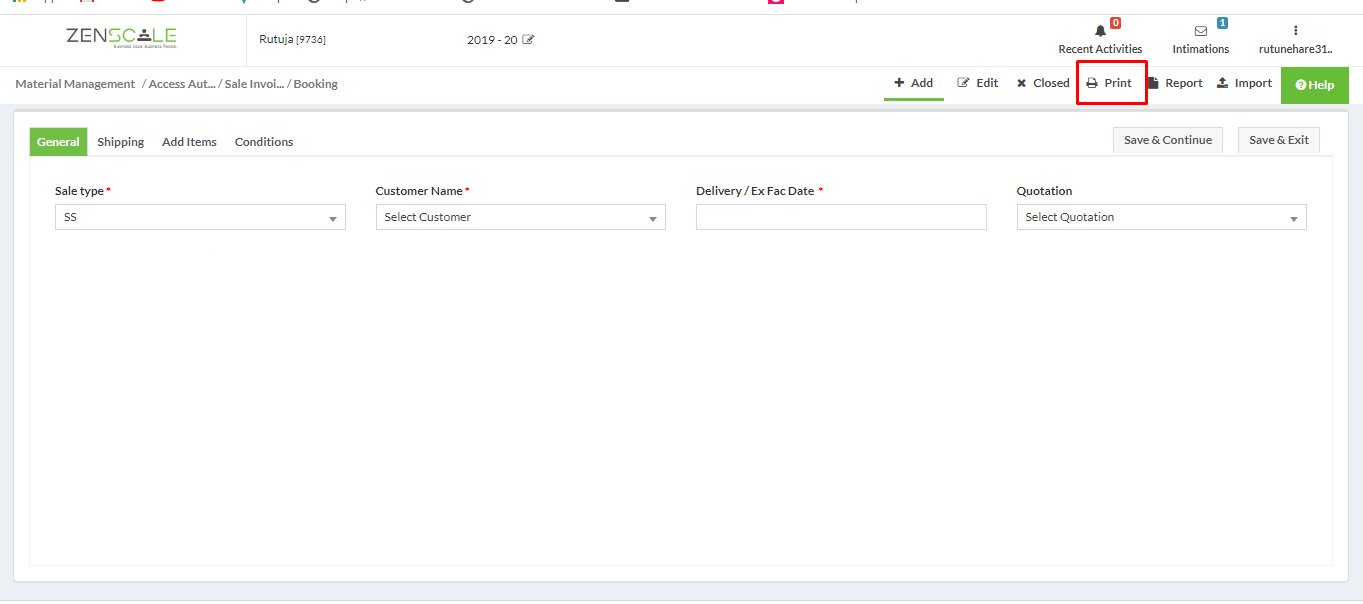 17. The page will show, click on highlight icon.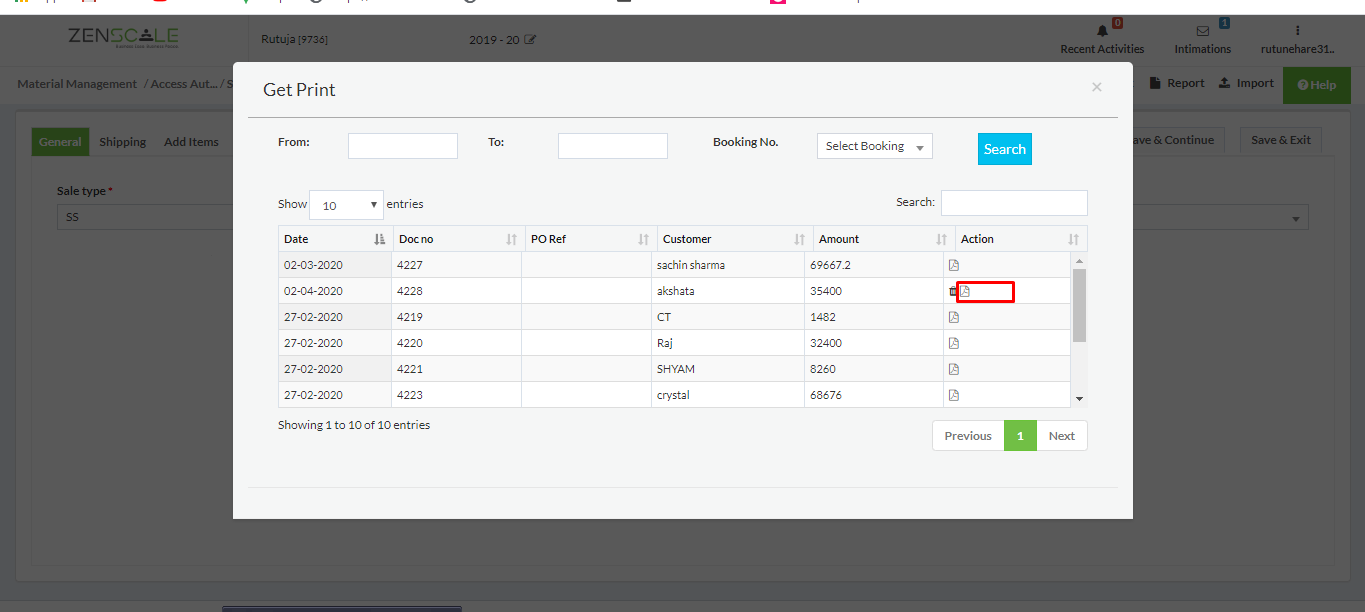 18. You can take a print out of the saved booking document.