Updated by Implementation
What is sale order ?
A sales order is an important document in businesses when it comes to the execution of sales .A sales order is an internal document of the company, meaning it is generated by the company itself.
A sales order should record the customer's originating purchase order which is an external document.
Overview
In Zenscale system a sale order gives you information on your inventory. Whether the products are in stock, if not how many are on back order. Sale order allows your purchasing department to make educated forecasts and purchase from your distributors.
Sale order tracking refers to the customer's ability to follow their order through every step in the fulfillment process.
Use cases
Assume that there is a company Shri sai Pvt ltd. They manufactures shirt for their customers. In company customers often need a sales order to specify their required material. Company requires an online ERP software to manage their orders and track the order till its complete.
When company Implemented Zenscale ERP. The sale order feature helps them to keep a track of every single customer with their order details like the price, discount offered, payment status, mode of payment, etc .
Steps to be performed
Click on website
https://www.zenscale.in/mm/app_home_beta_new
1. The page will open.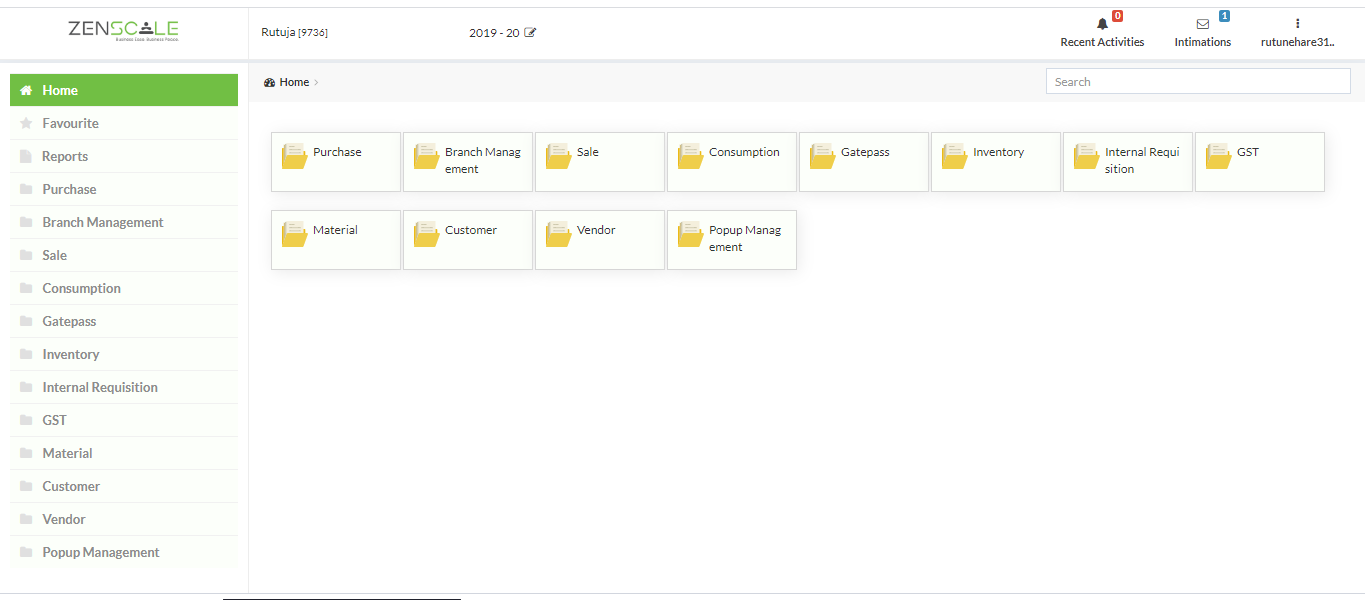 2. Click on sale, the page will open.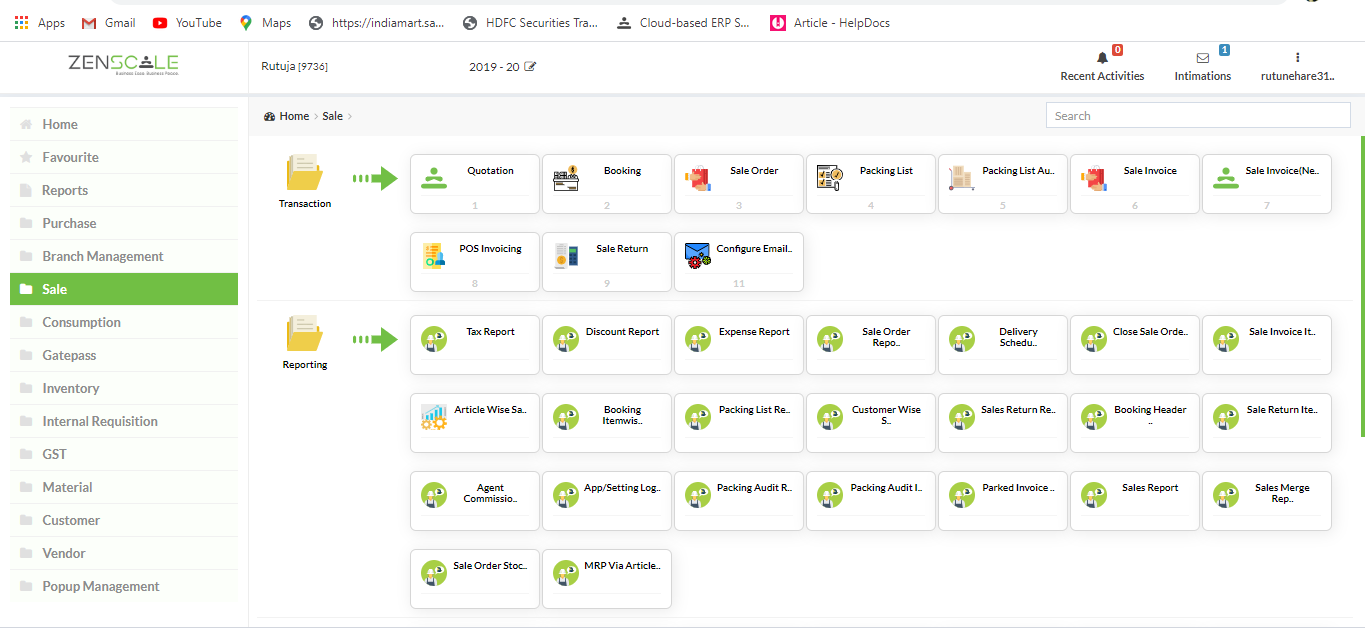 3. First set the document series for sale order.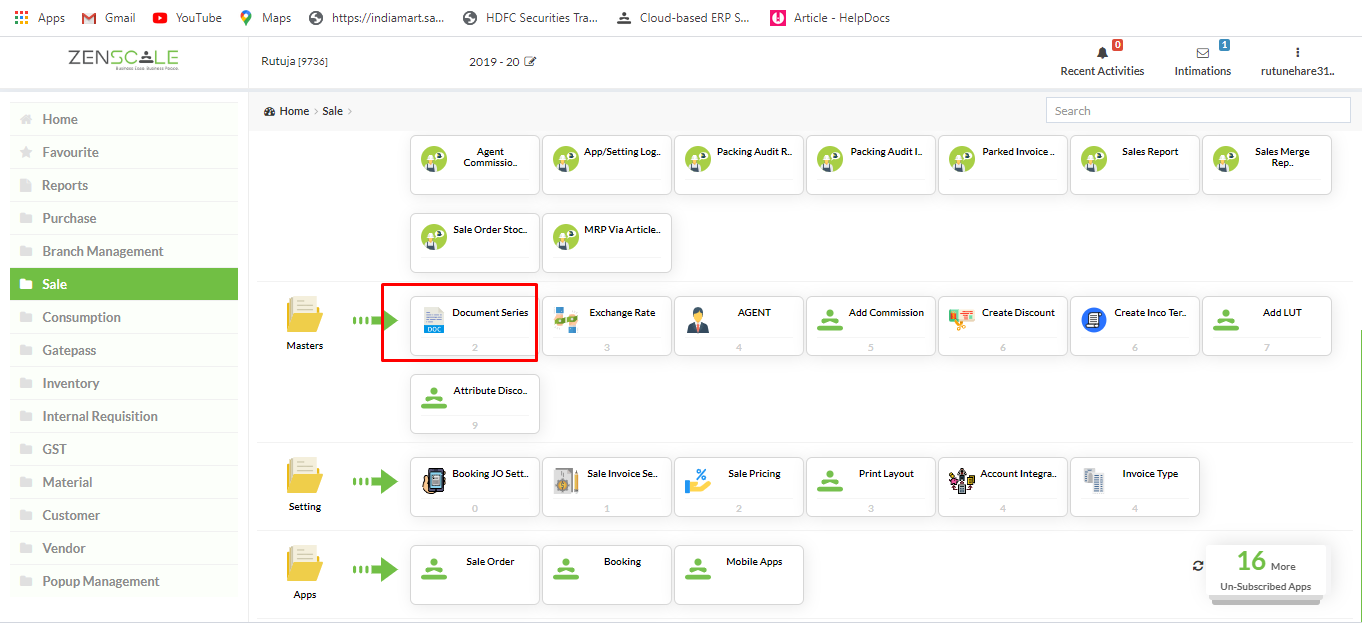 4.The page will open and fill up all the option and then click on save and continue.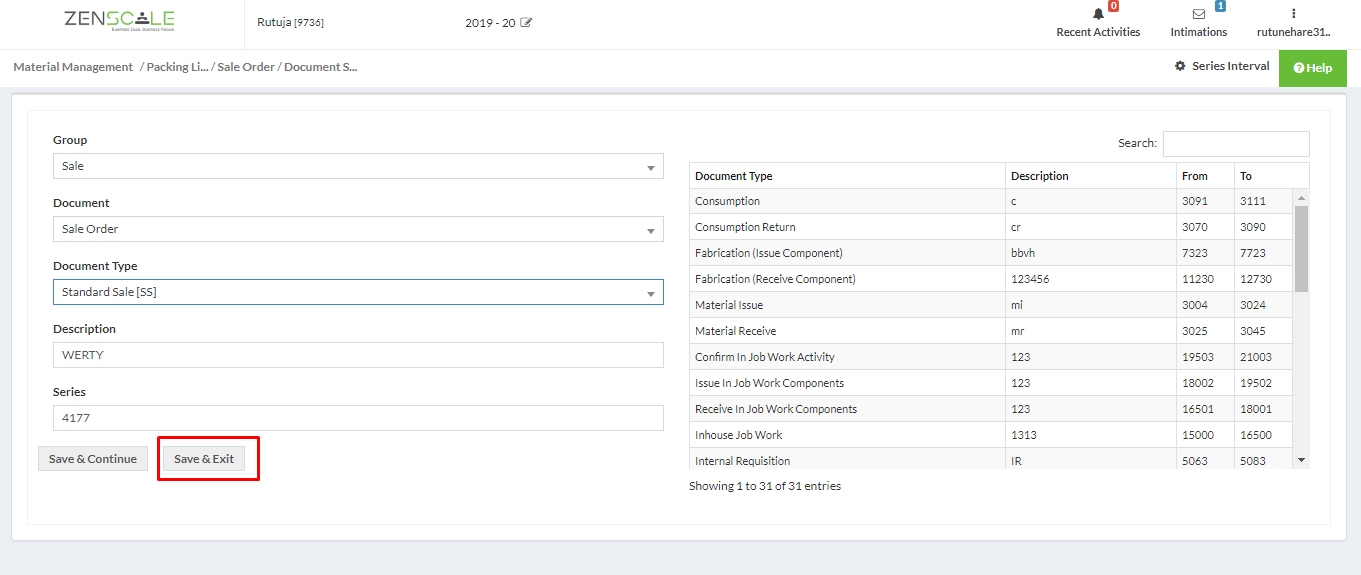 5. It show that record save successfully.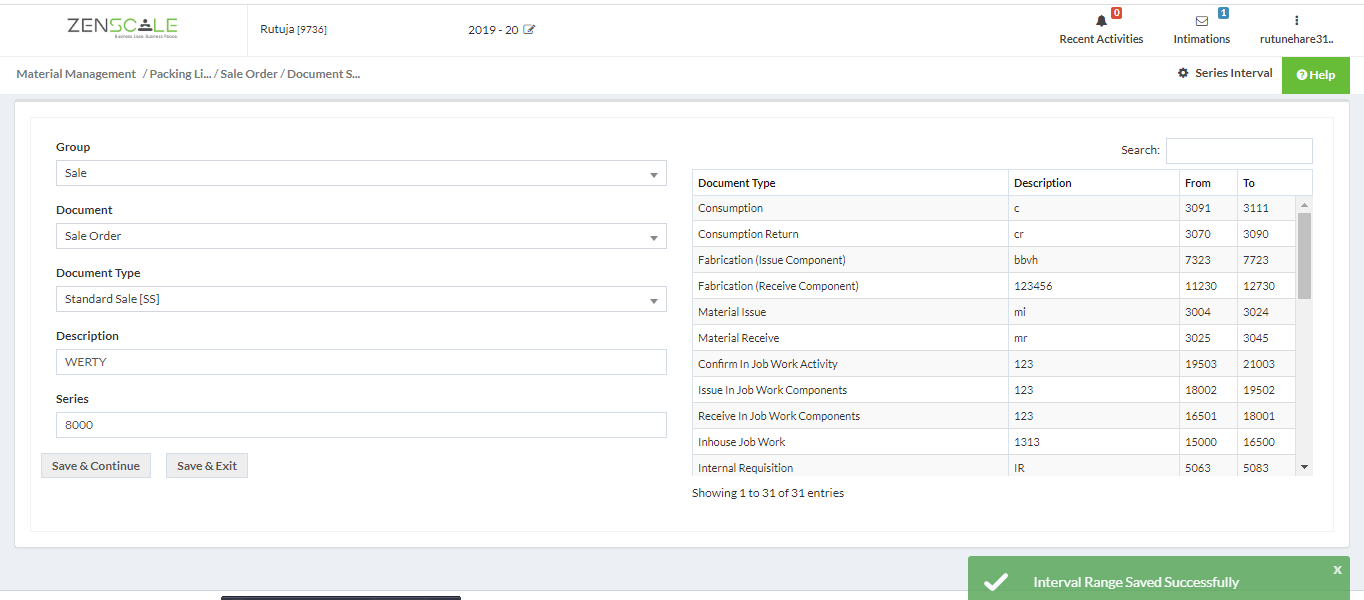 6. Click on sale order.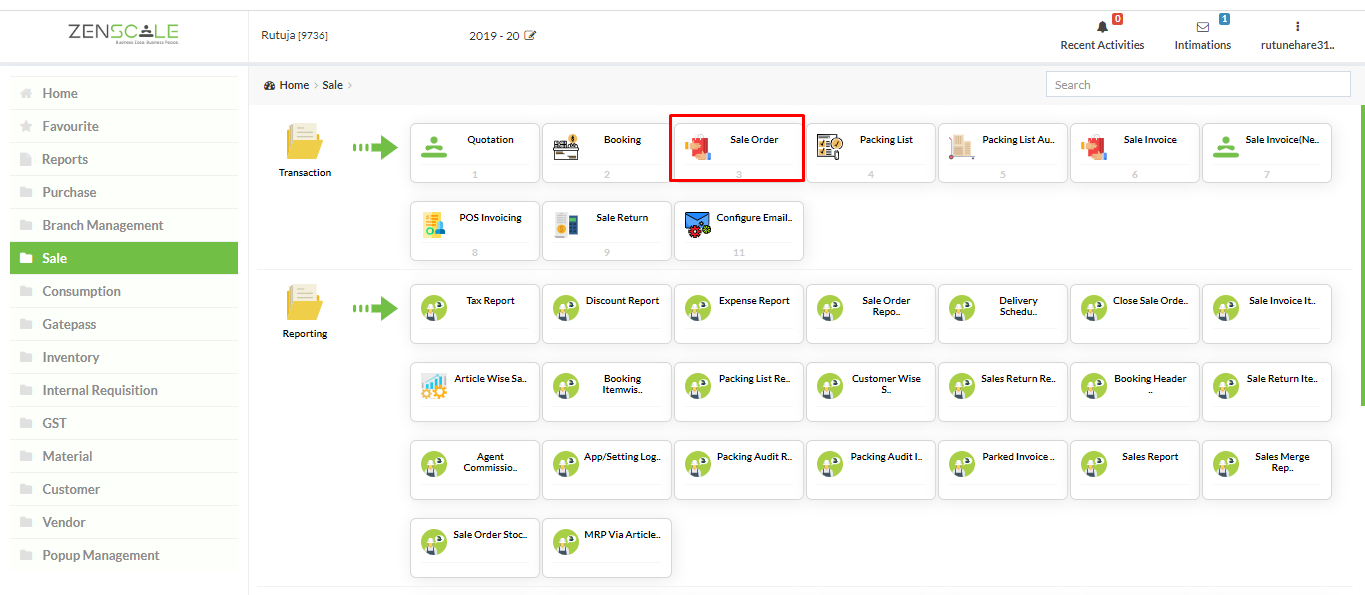 7.After that click it will show page and then fill all the mandatory fields.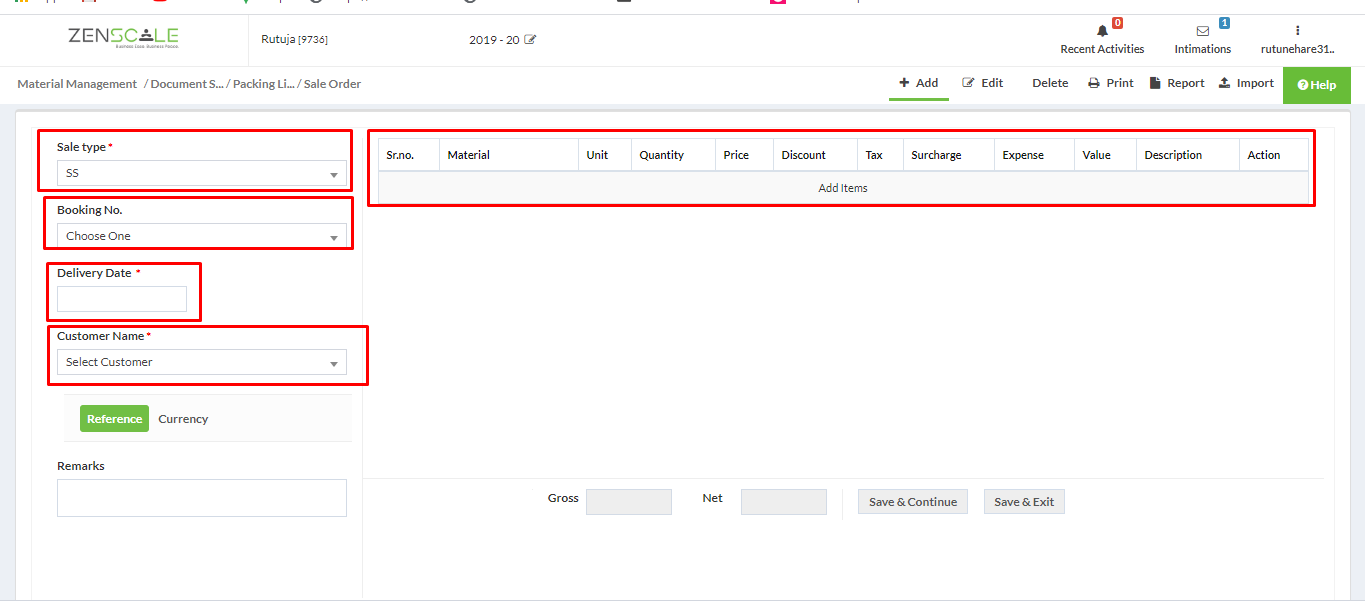 8. Select the created booking (if required).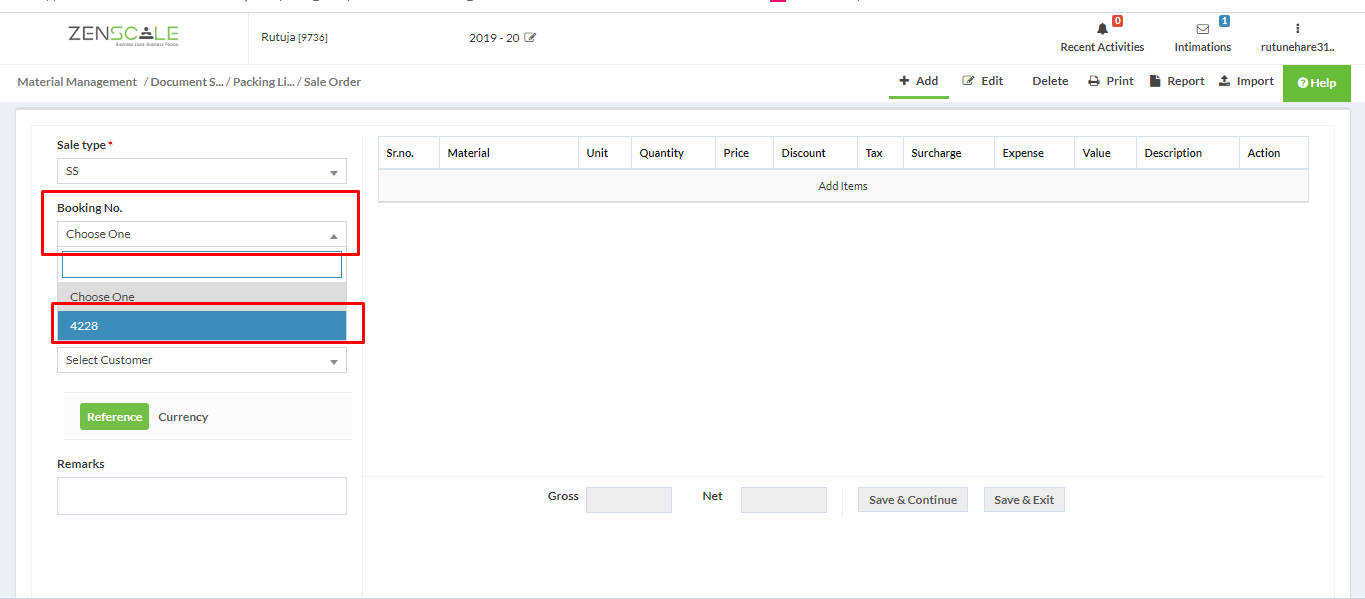 9. System will fetch the booking data and reflect the same in sales order.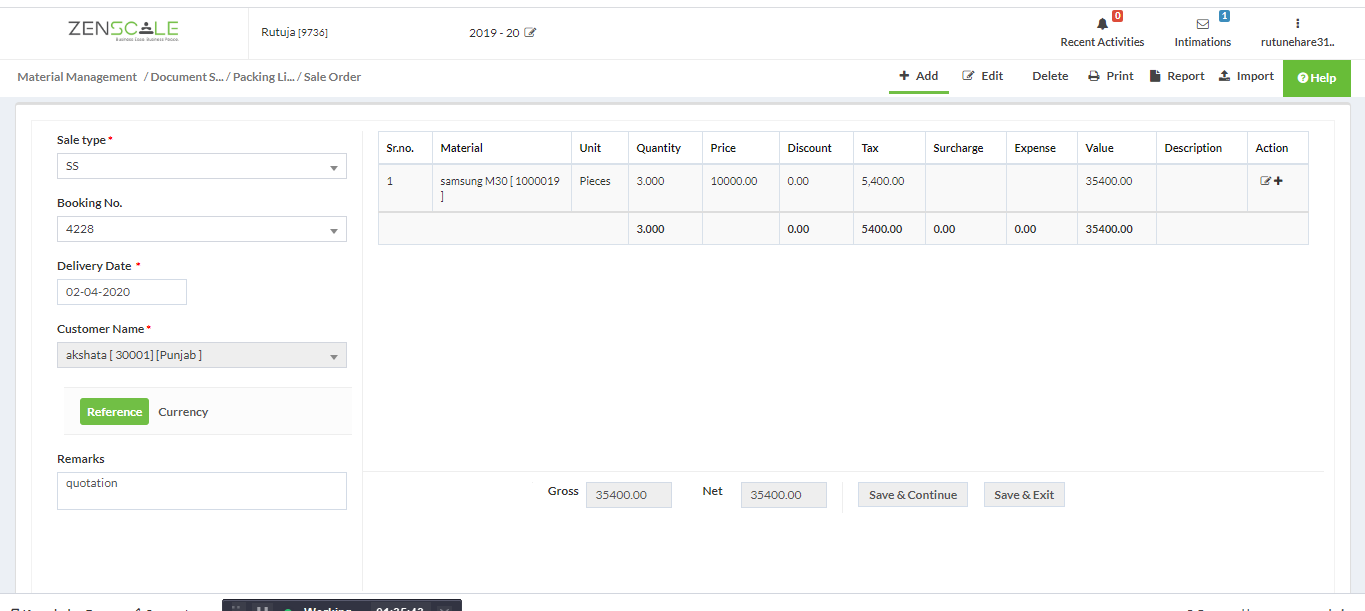 10. Then click on save and continue.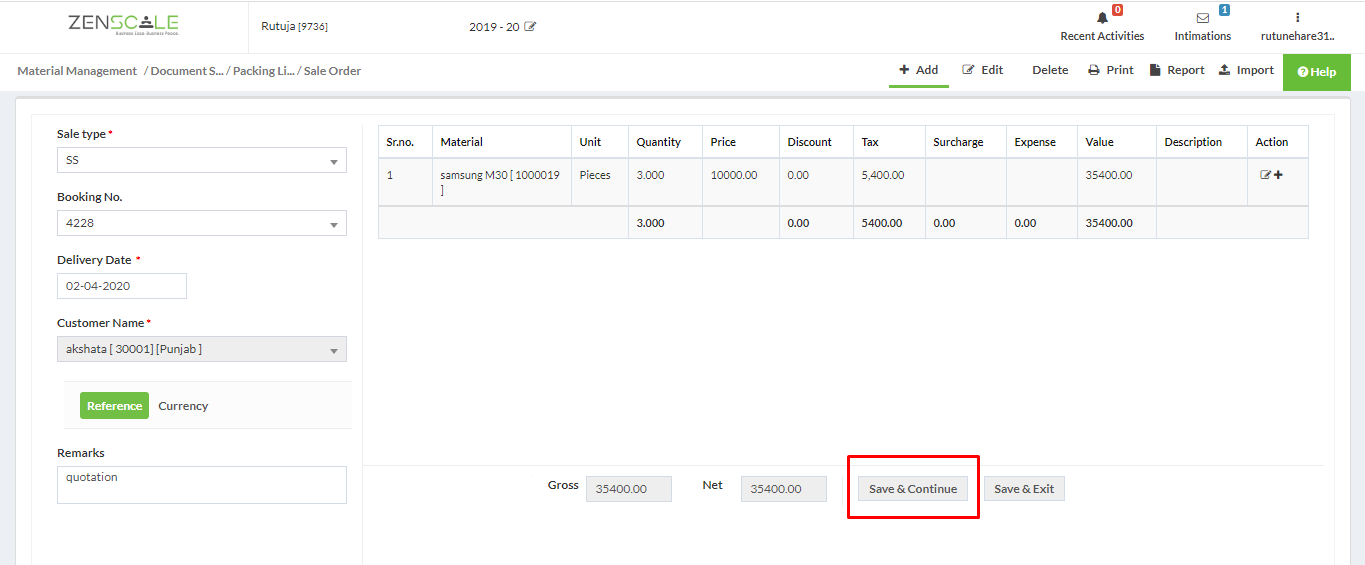 11. After that it will show document saved successfully.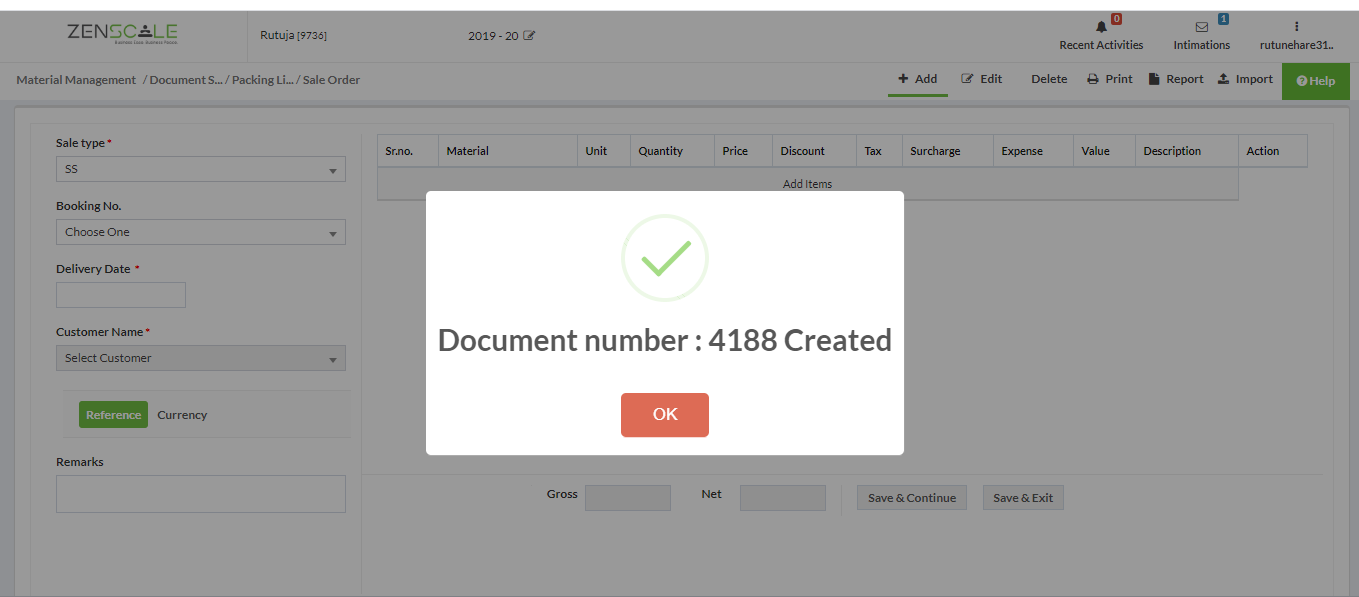 12. Click on edit icon to edit the saved document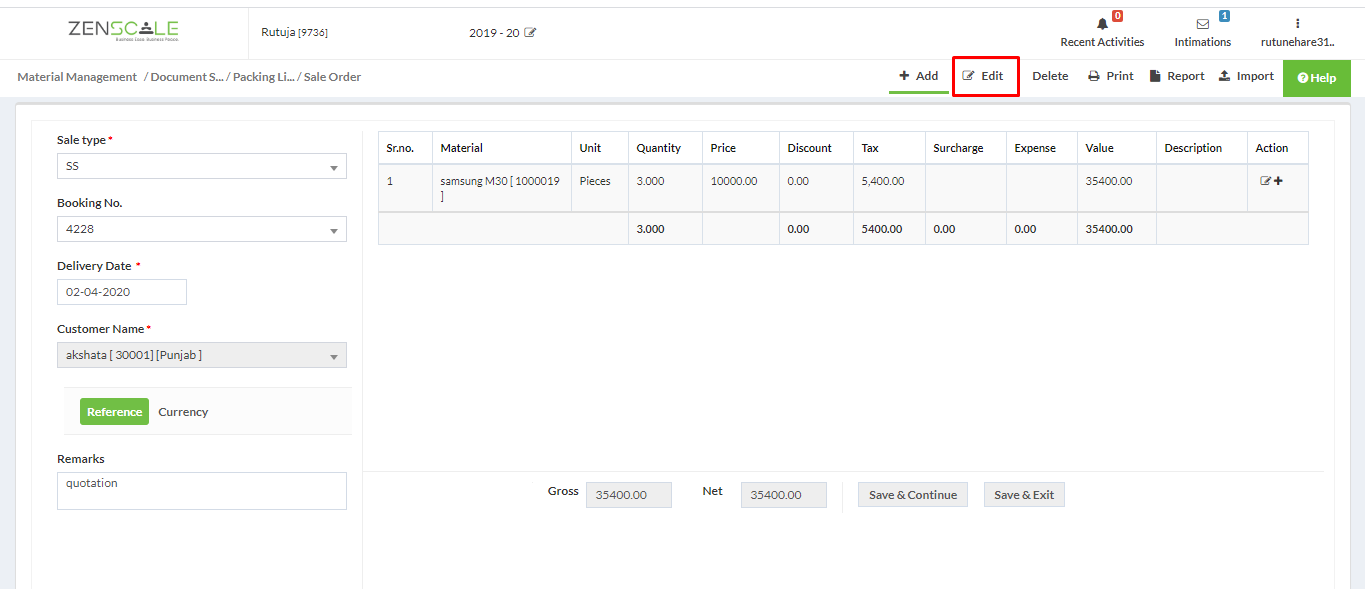 13. We can also delete the saved document by clicking on delete icon.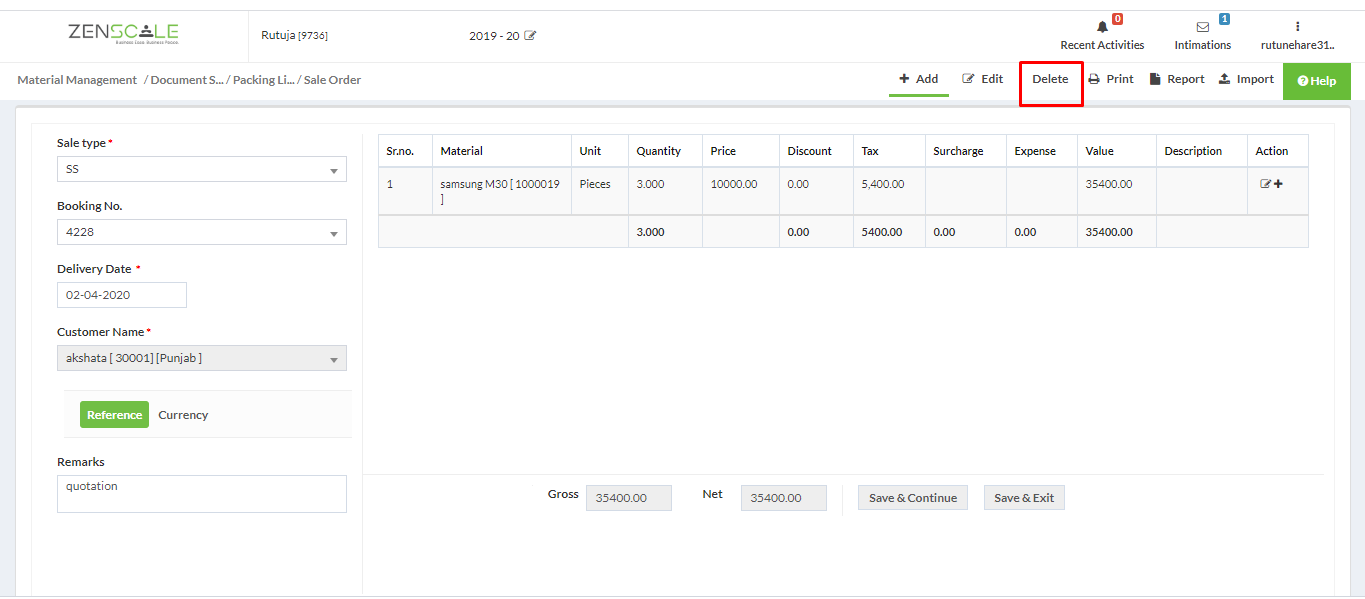 14. To check the saved documents click on report icon.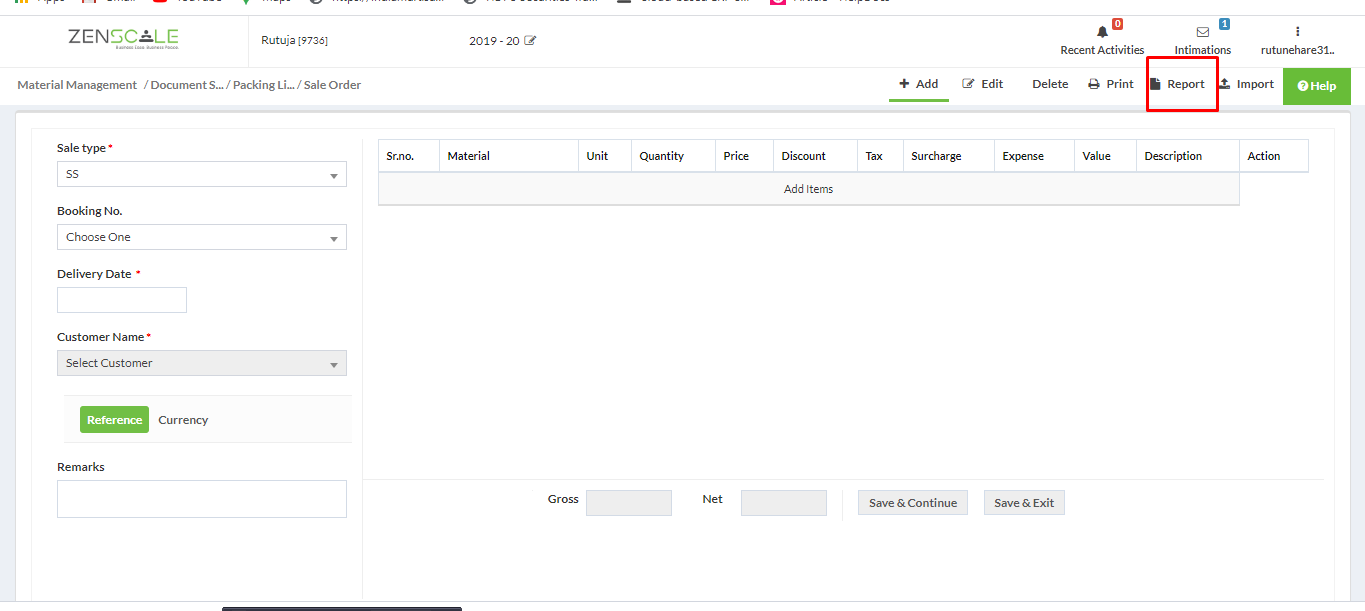 15. You can verify and download the report in excel format as well.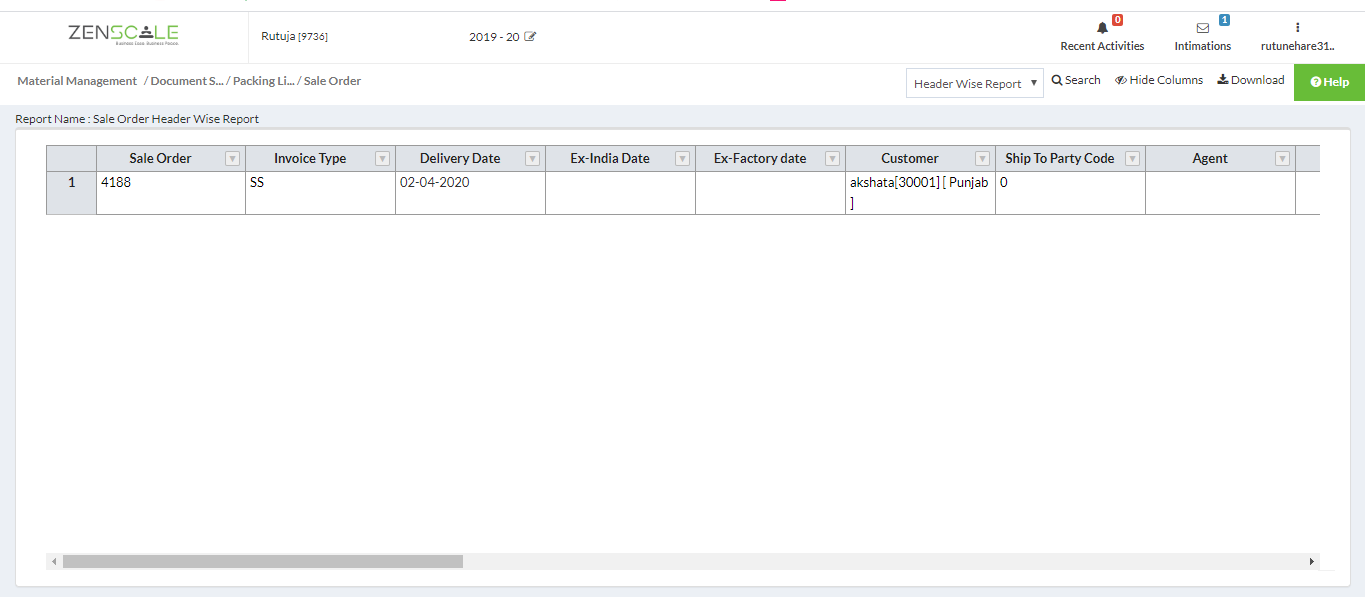 16. To get the print click on print icon.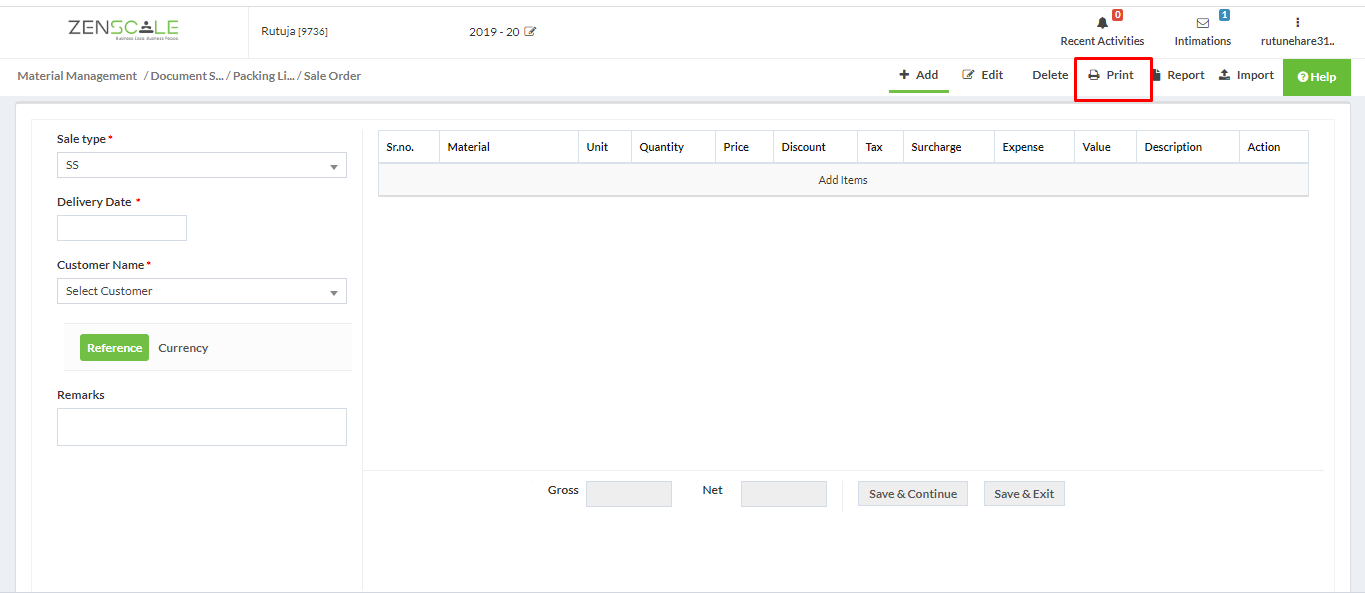 17. After selecting sale order the created sale order will show, and click on action option which is highlight in below page.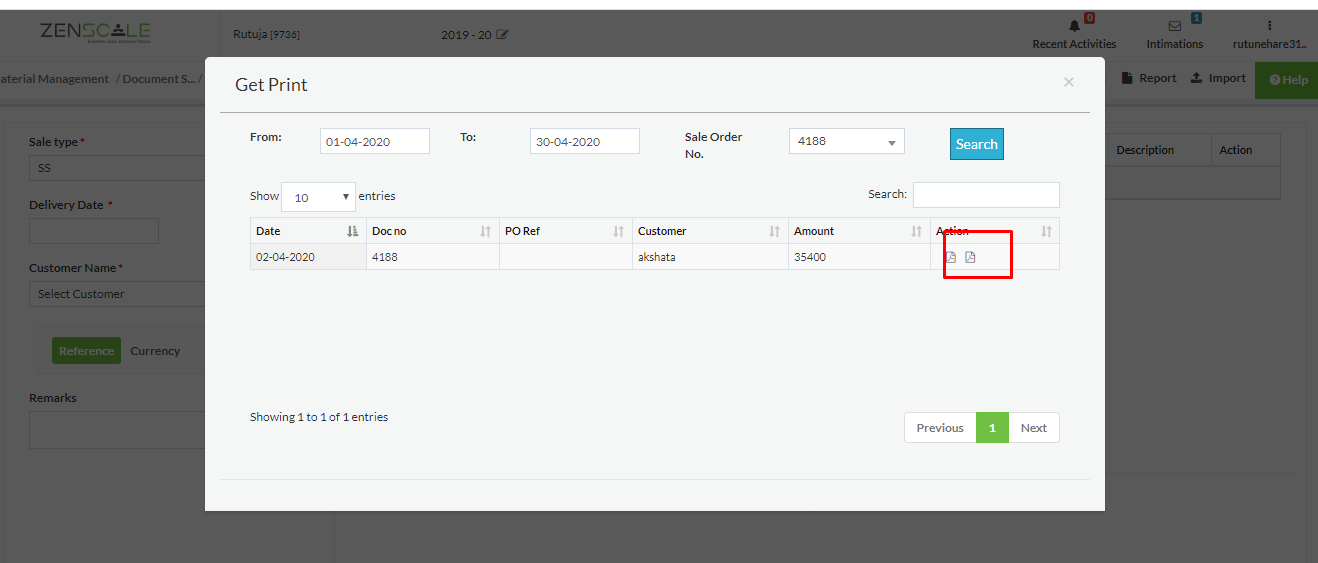 18. You can print the sale order from the below format.