Updated by Implementation
What is Send For Rework ?
Send for Rework means the process of working again on faulty product or goods. Rework is defined as product that has been recovered or rejected from normal production and has been reprocessed, re-blended, or reformatted into the finished product.
Overview
This Feature in ERP system play important role to send faulty product that are rejected and then process again, one possibility is to give them back to the manufacturing department in order to be reworked.These processes are fundamental to a good supply chain, and the use of QMS (Quality Management System) can help you provide consistent, quality products. Product rework helps companies deal with errors and problems more efficiently, while saving time and money.
Use Cases
Suppose that there is company of Shri Sai Pvt.Ltd. who has manufacture 150 finished product on the basis of customer order who have to deliver them to a customer. But 20 out of 150 are found to be faulty i.e. defecting pieces and are sent back to the manufacturing department for reworking purposes.They did all that process manually and they take more time for the process.
When they implemented Zenscale ERP system about the feature of Rework they get help and the faulty goods they easily send for rework of working again on that faulty product to making again for reuses to customer.The Rework feature thus helps to keep a track of the reworking process in a professional and efficient manner.
Steps to be performed
Click on Website
https://www.zenscale.in/pp/app_home_beta_new
1. The page will open,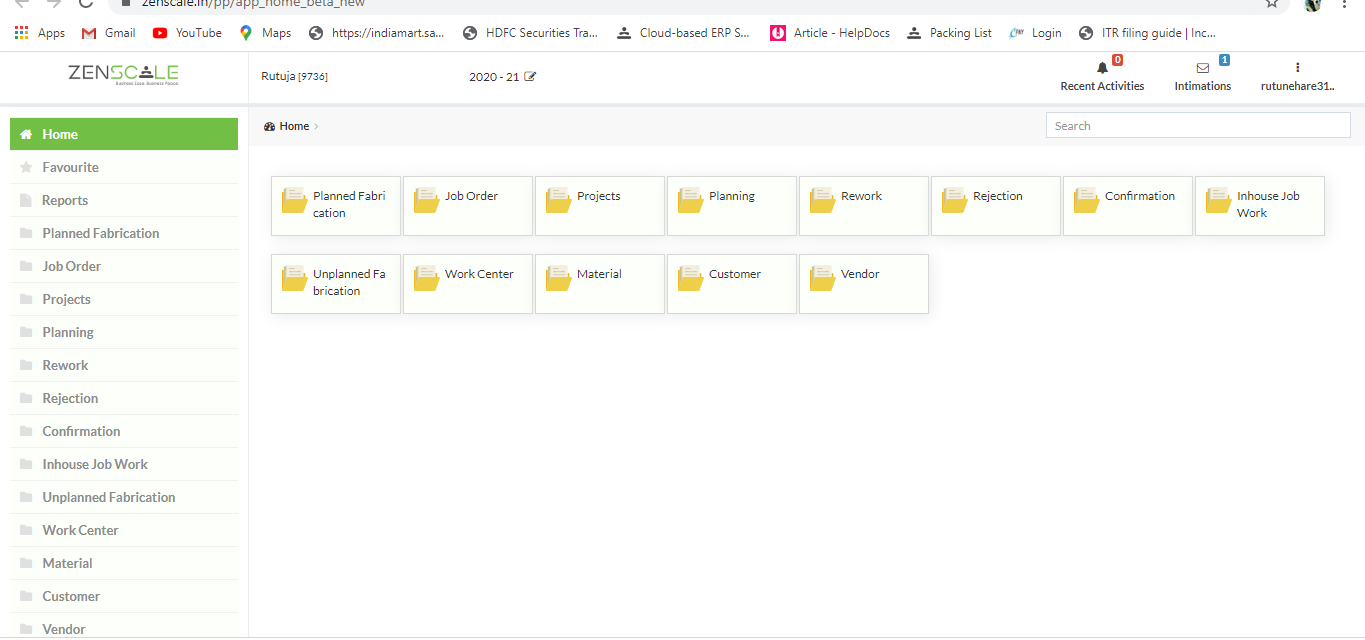 2. Click on Rework Folder.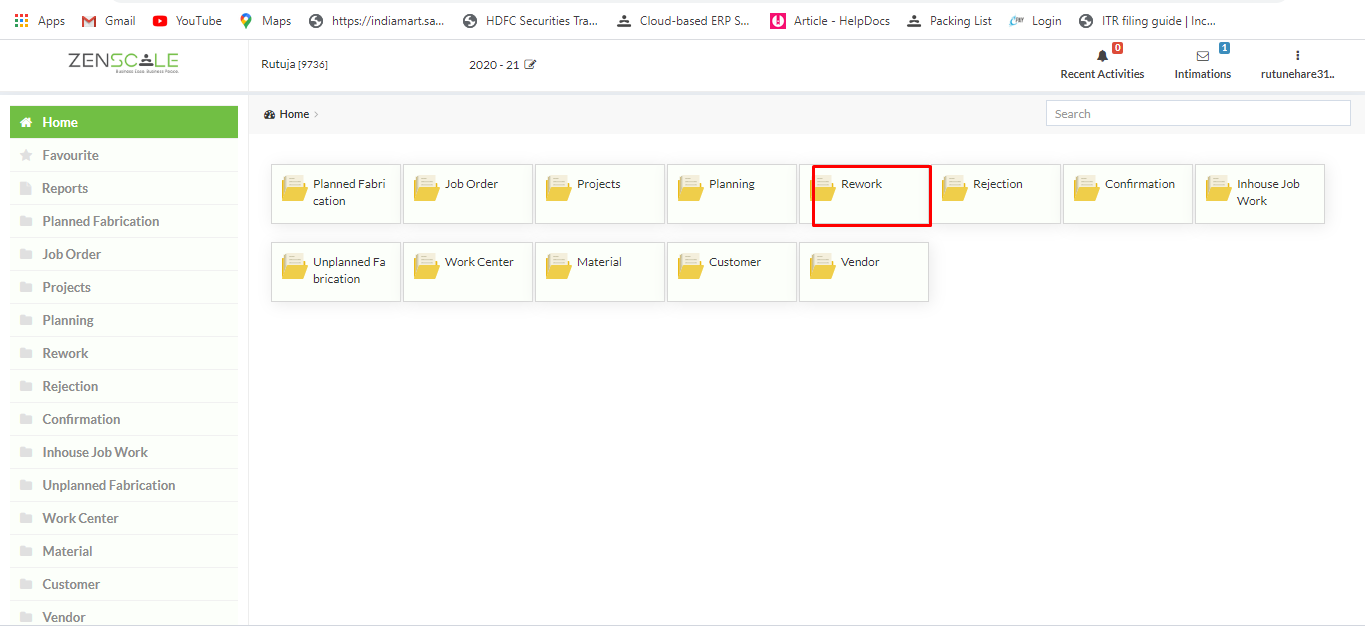 3. The page will open,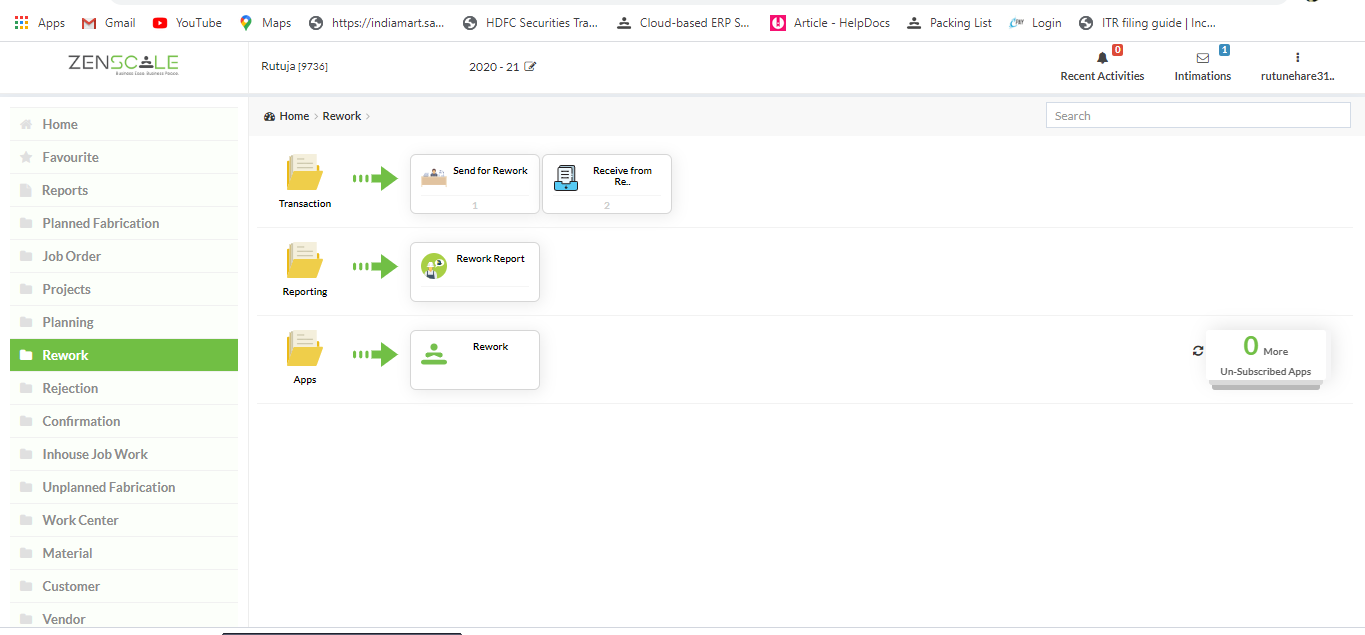 4. For subscribing the app of rework click on rework.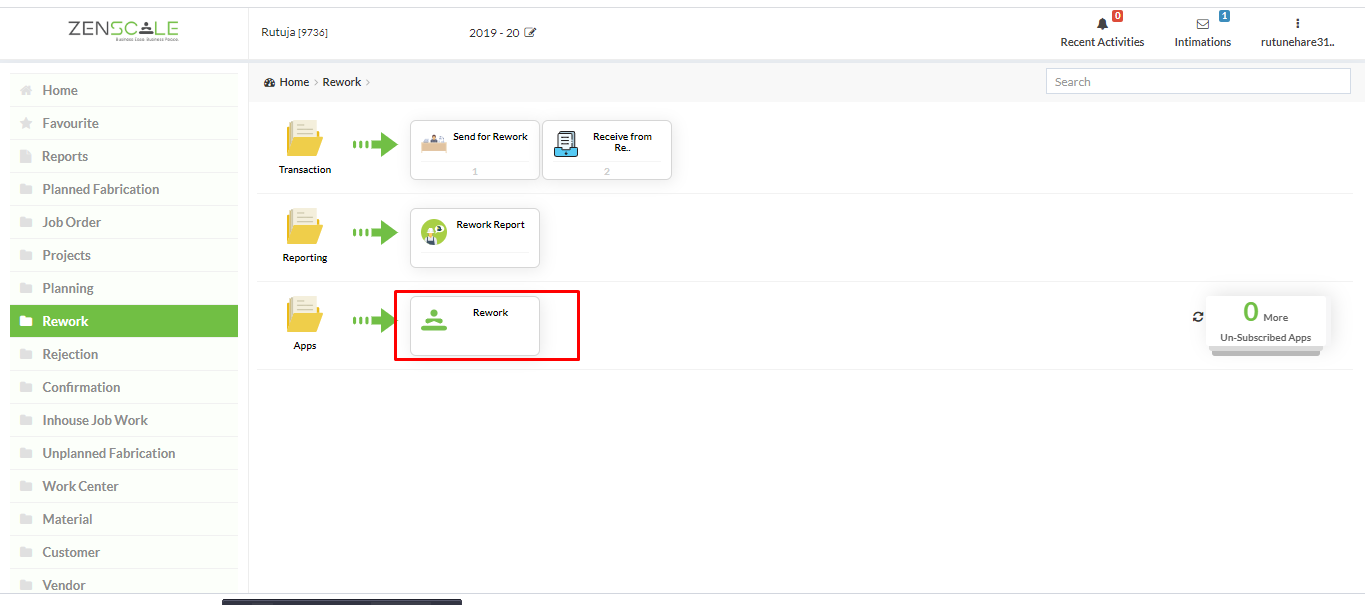 5. The page will open on the setting for rework,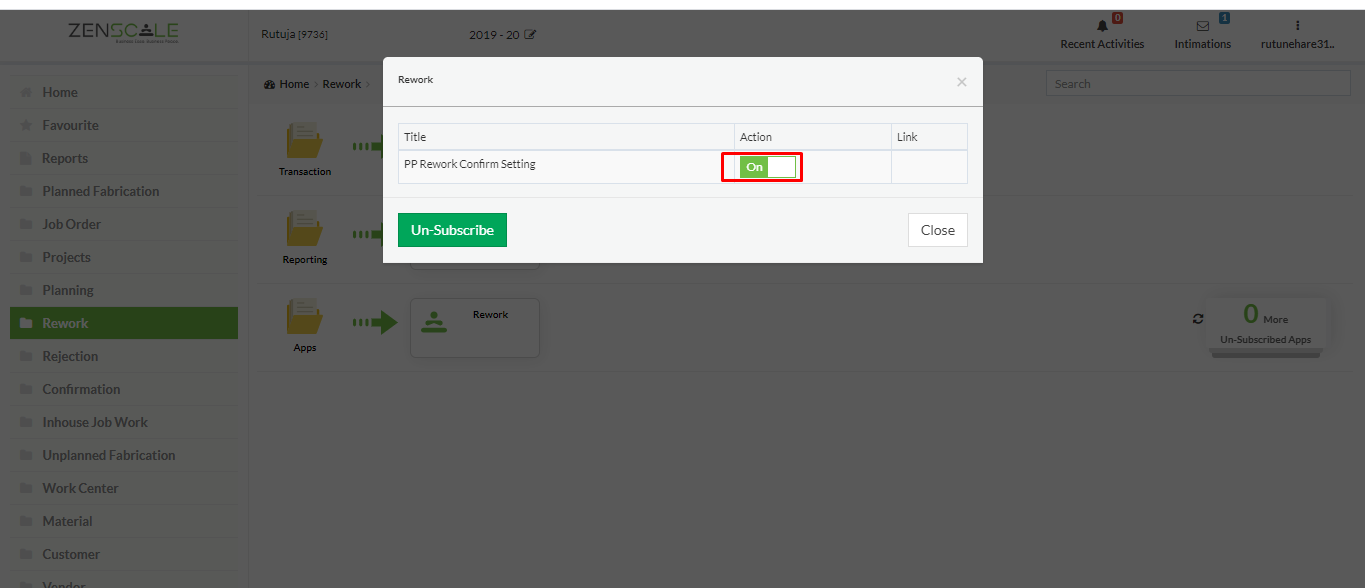 6. Click on Send For Rework.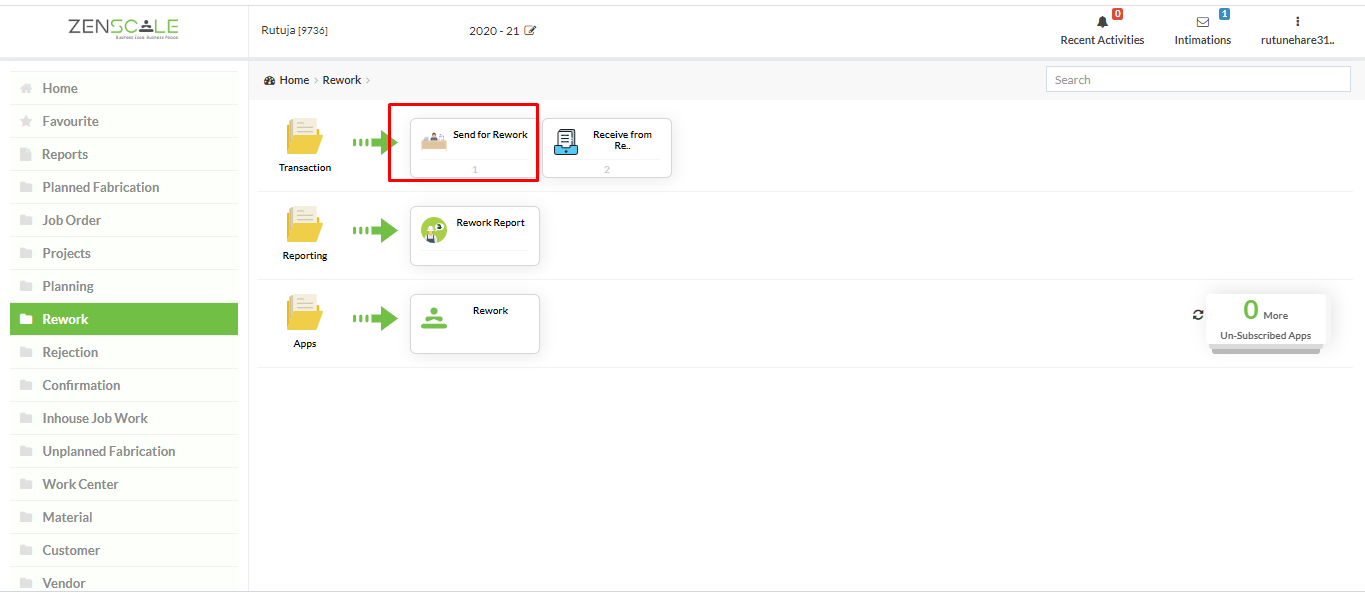 7. The page will open and fill all the mandatory fields.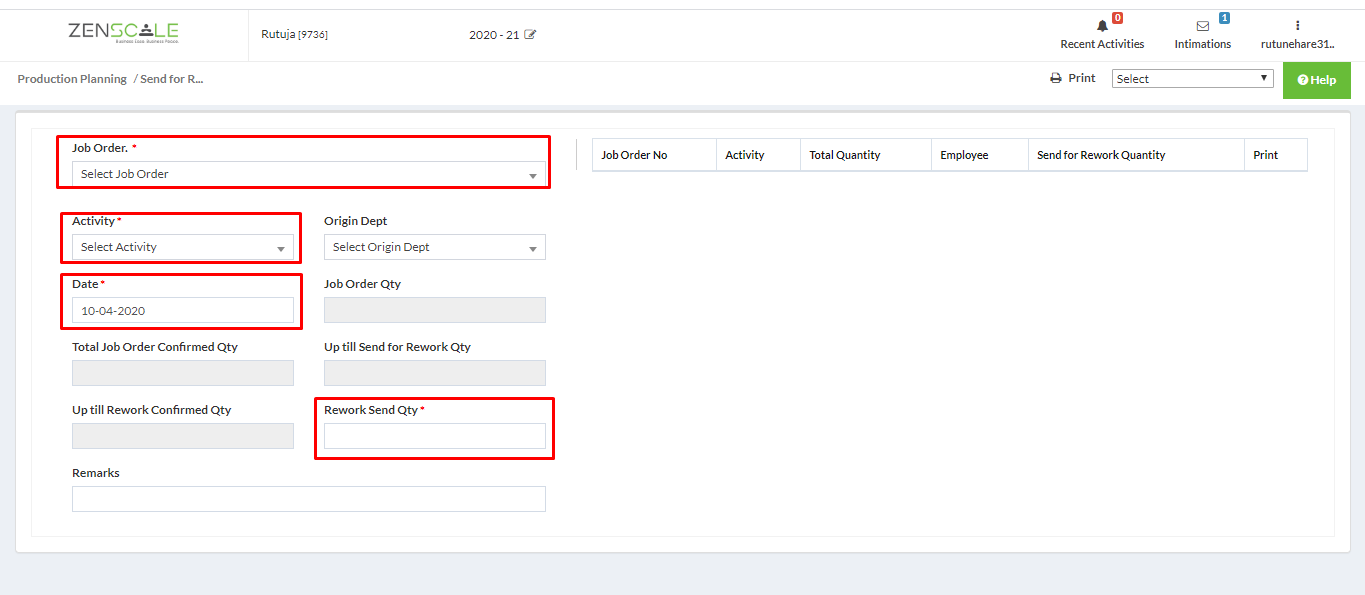 8. Select Job Order.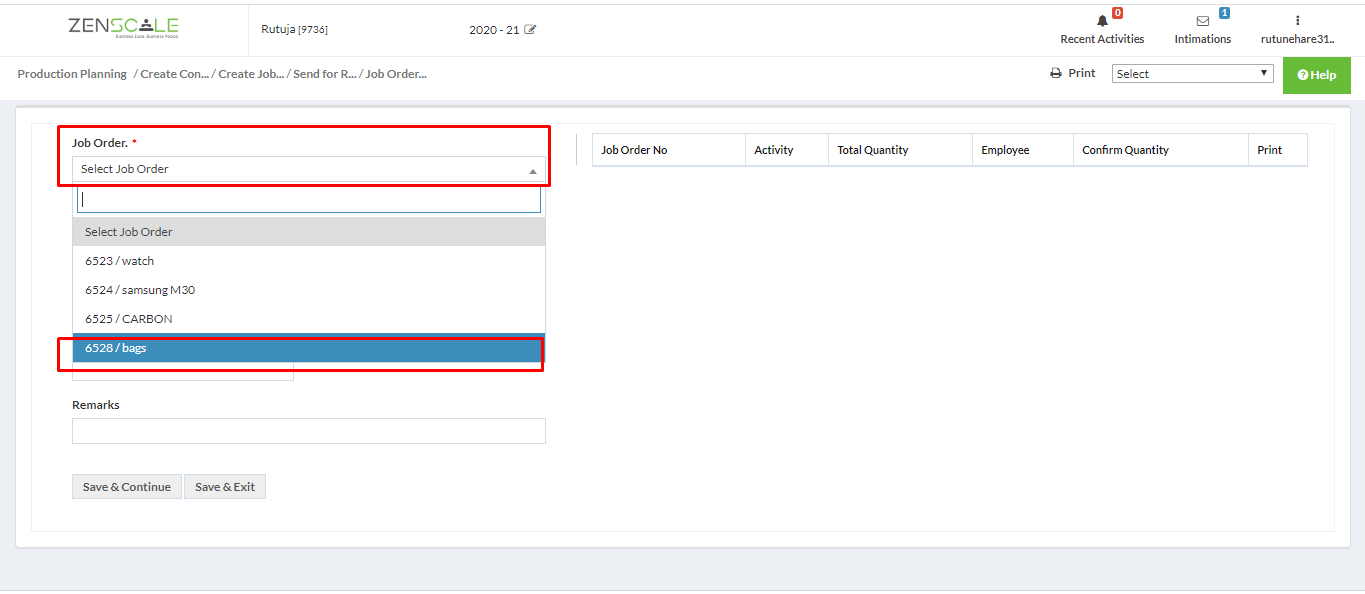 9. Then Select Activity,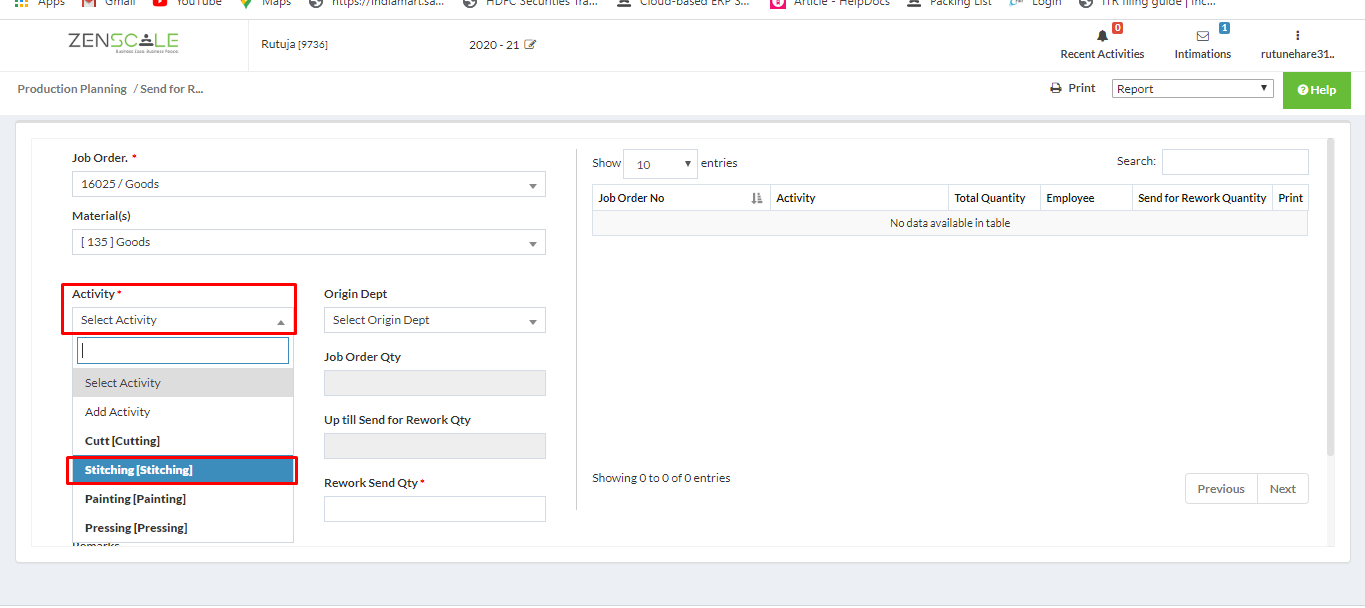 10. Select Date and Add quantity for rework send quantity.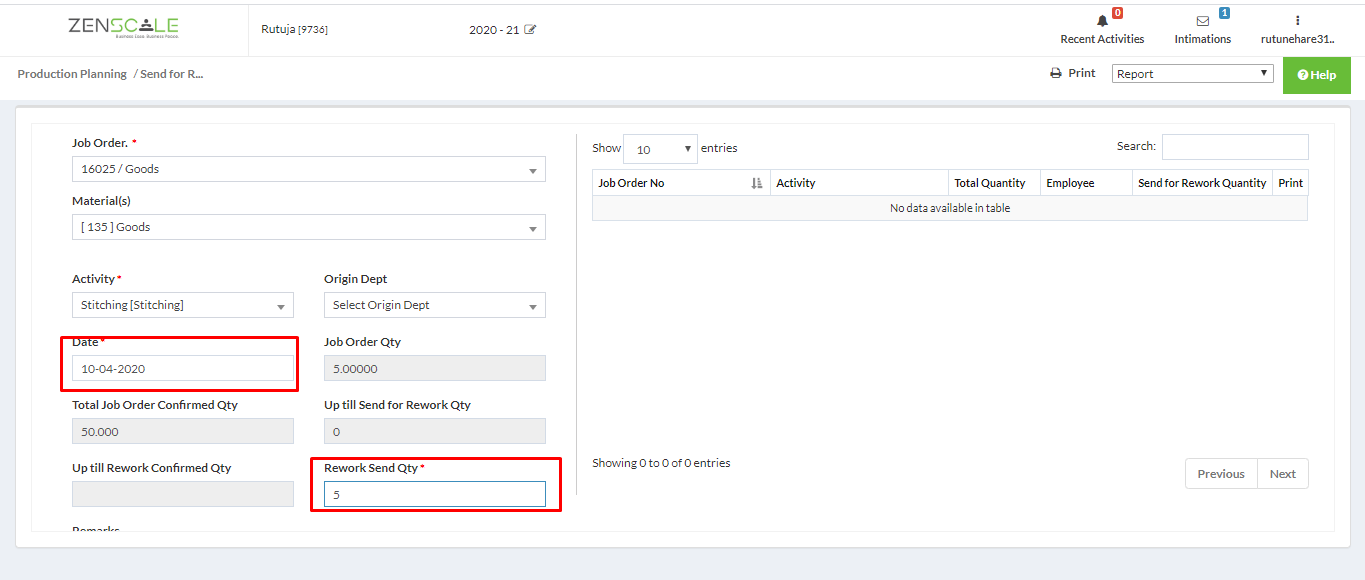 11. Click On Save and continue.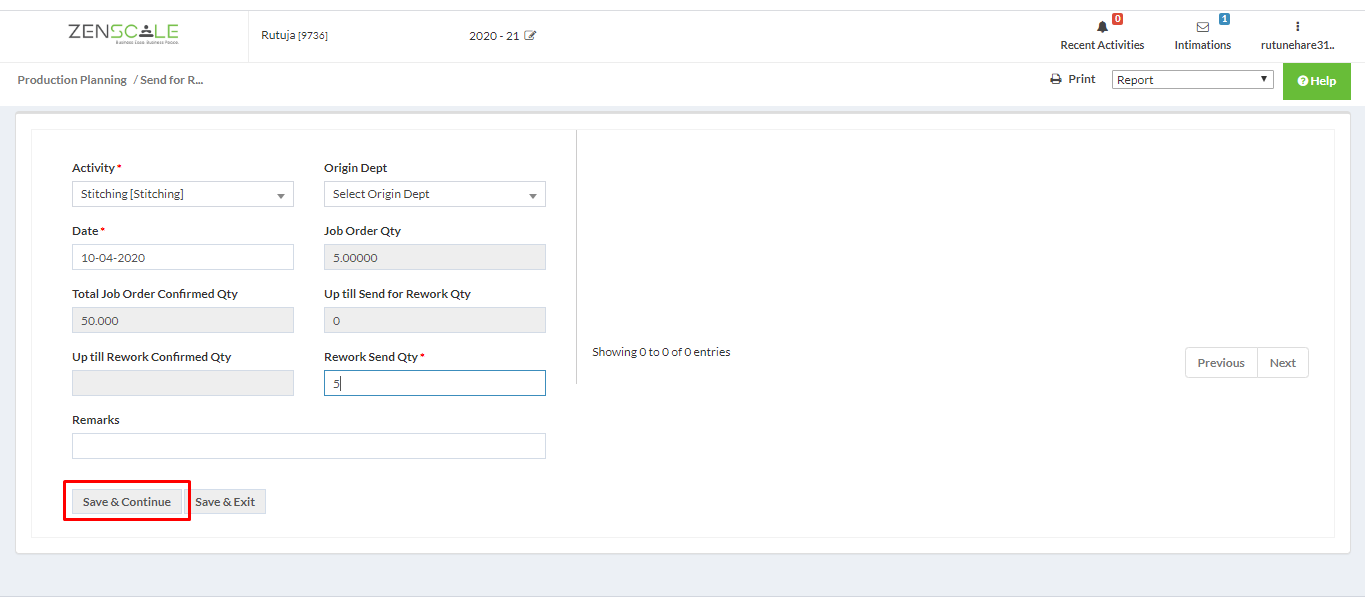 12. It will show, Job quantity confirmed to send for rework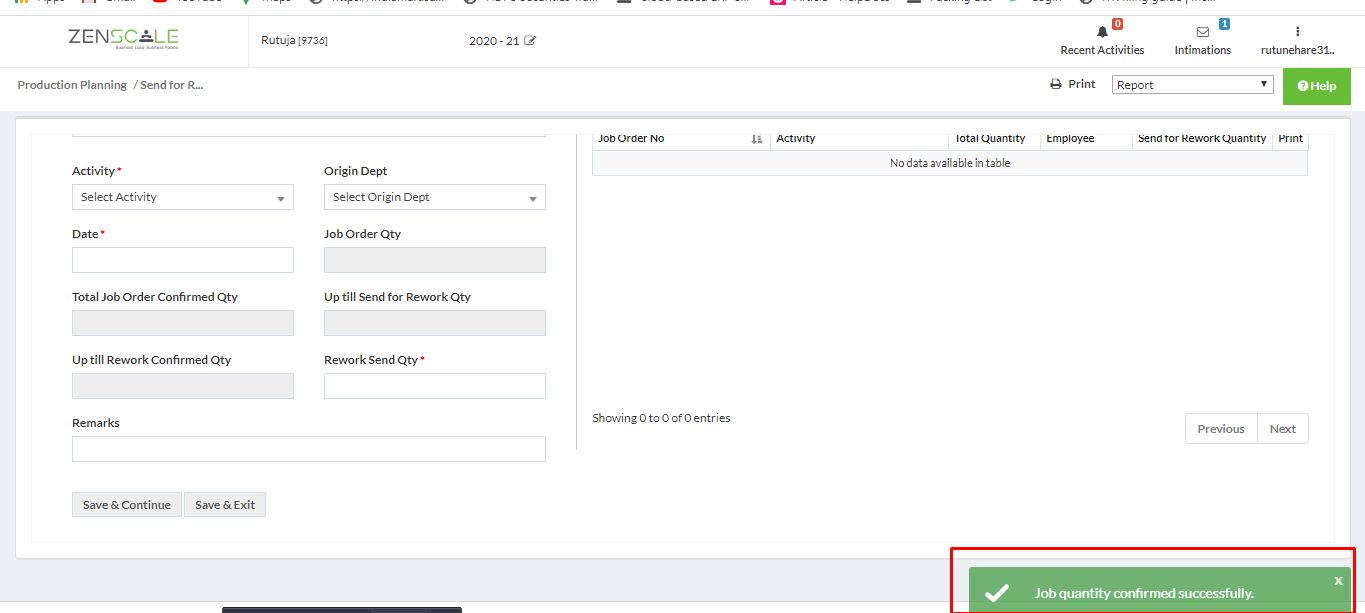 13. If we want to delete the confirmation regarding rework .There is option of delete in select.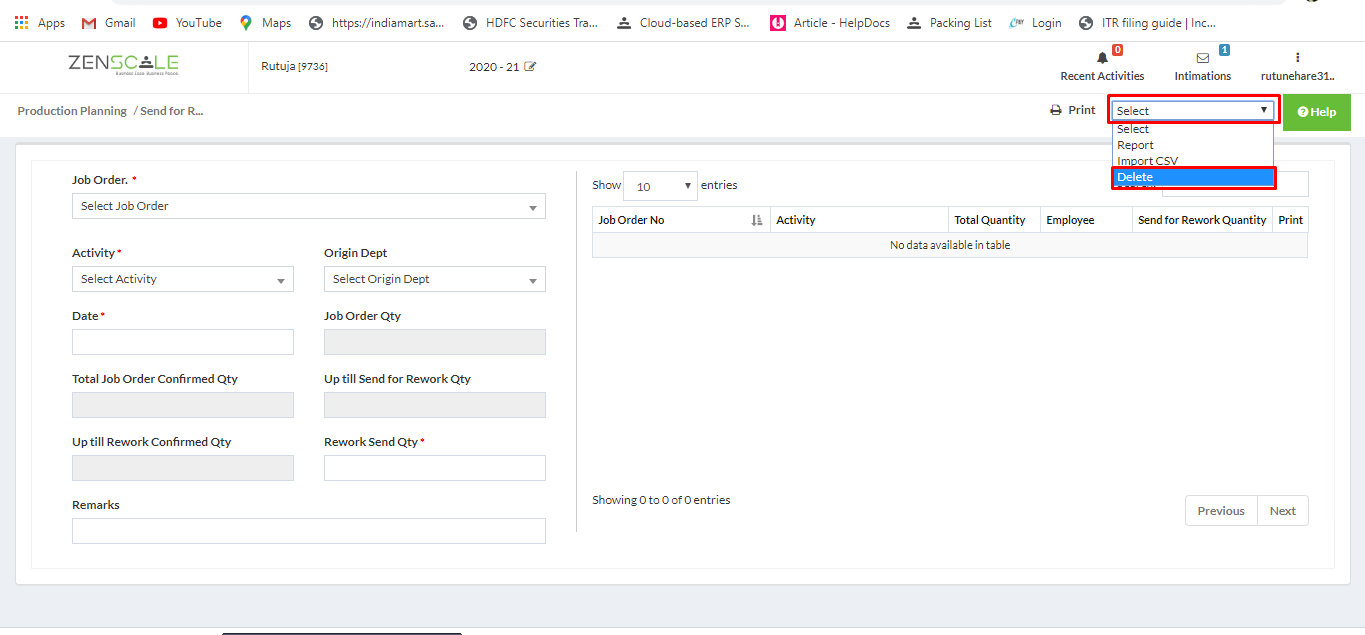 14. Then it will show click on delete icon if necessary about the quantity send for rework.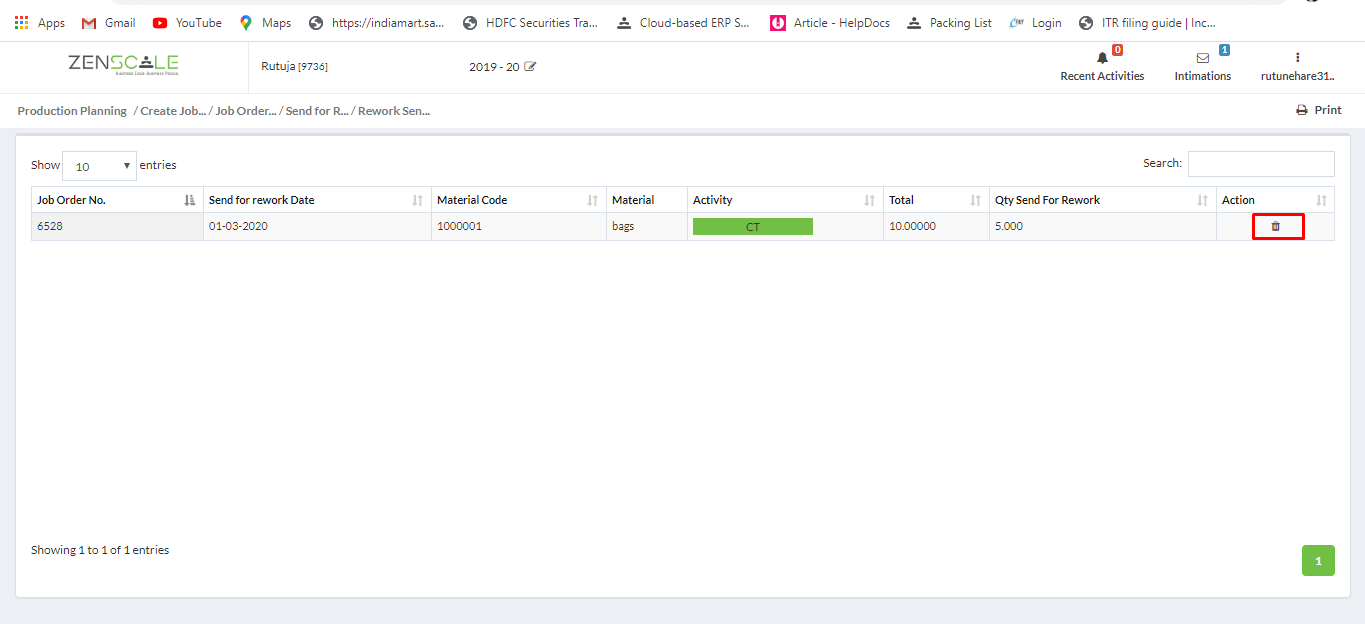 15. If we want print before deleted job order quantity then click on print icon.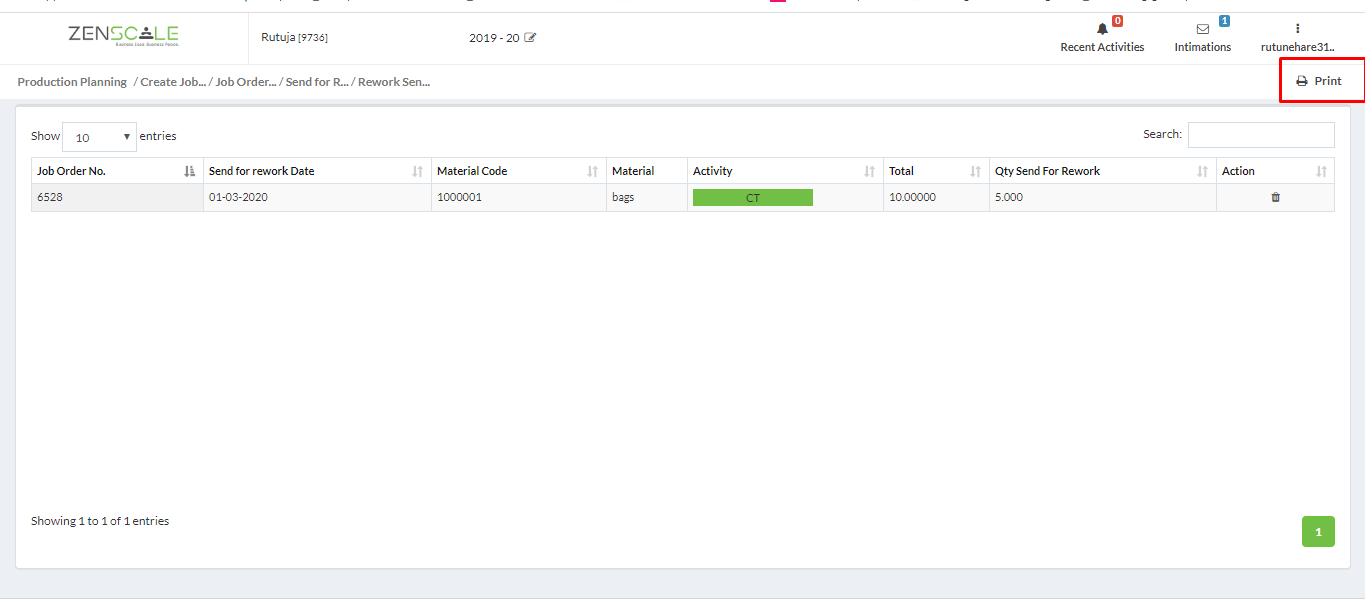 16. The print will show,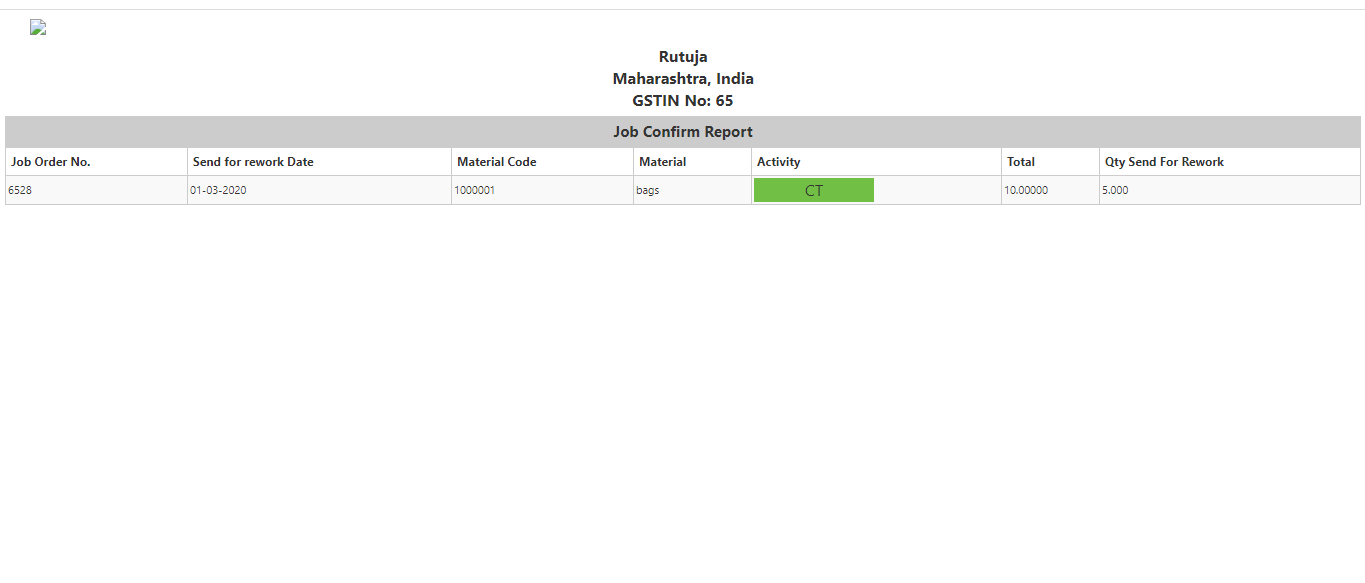 17. If we import through excel then click on Import CSV.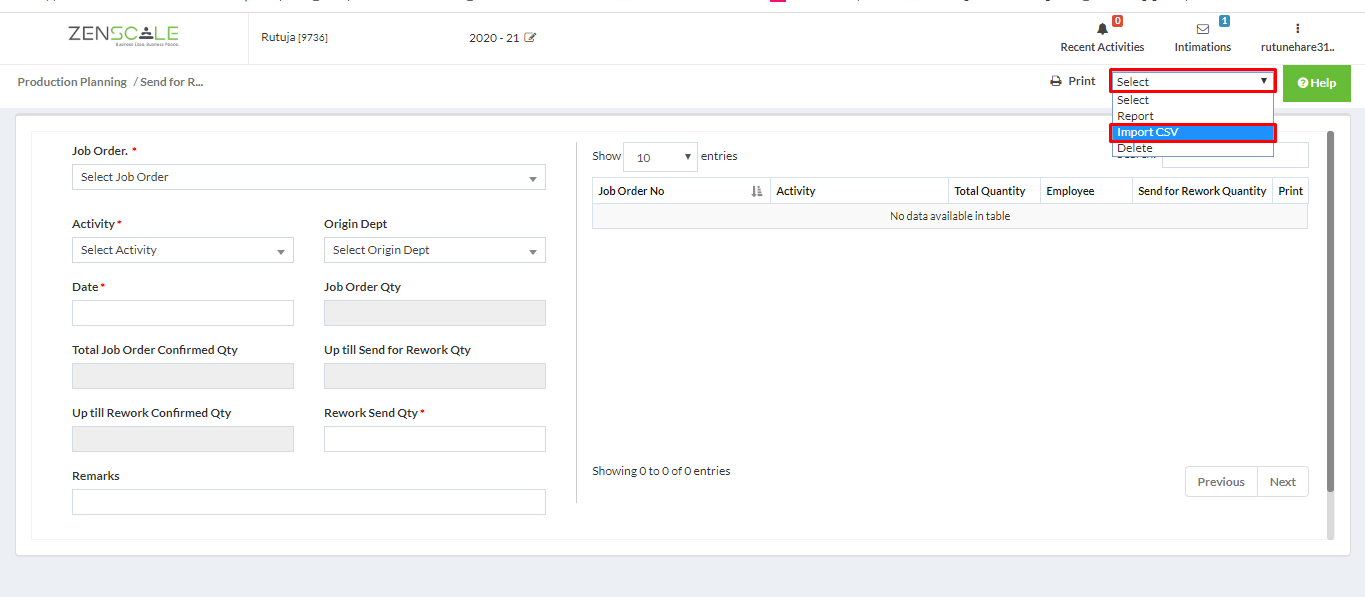 18. To see Report Click on Report.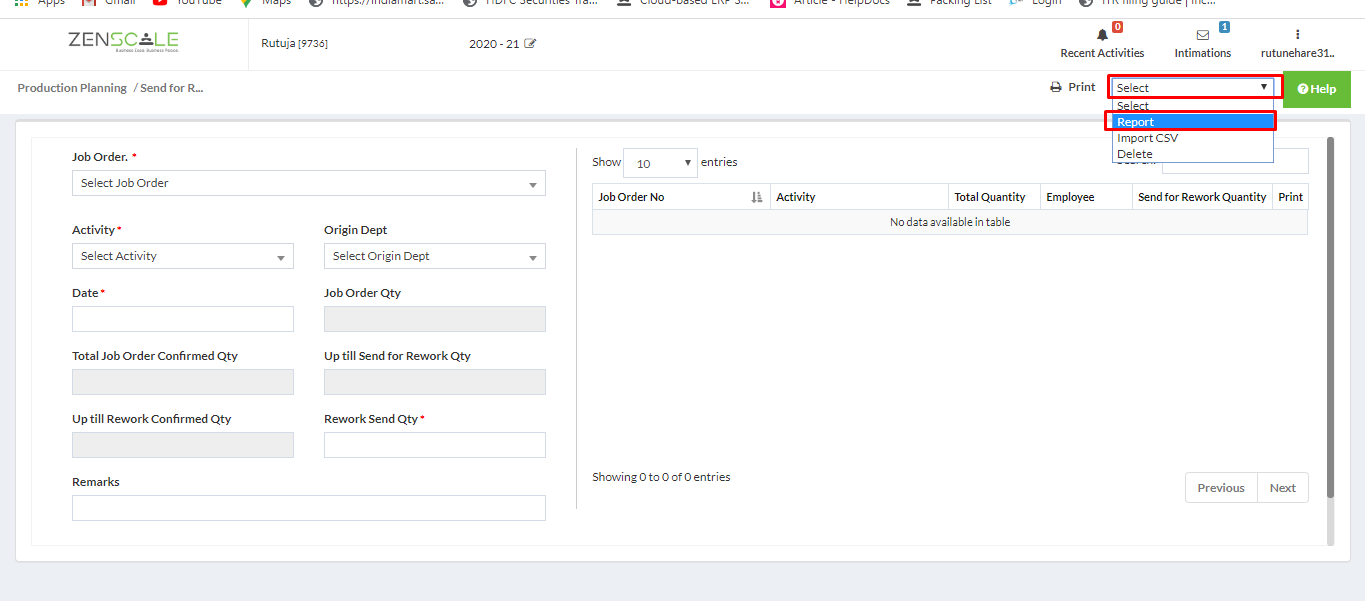 19. Then the page will show, fill the date and then click on search.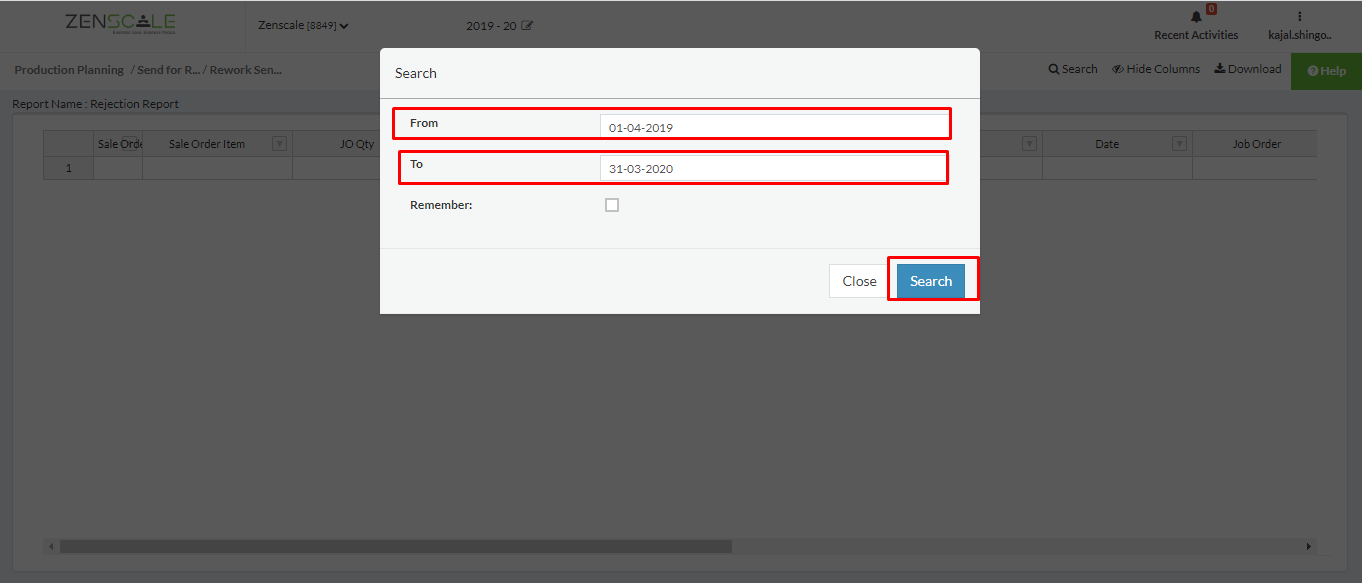 20. The report will show,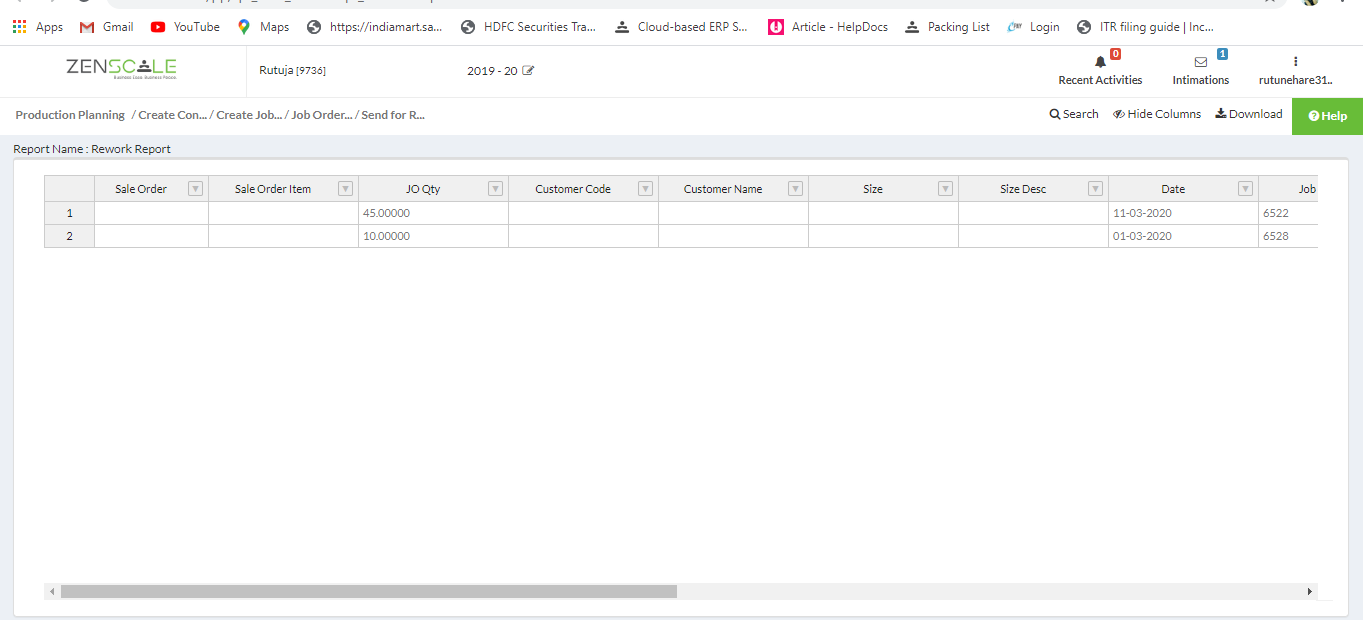 21. For print click on print.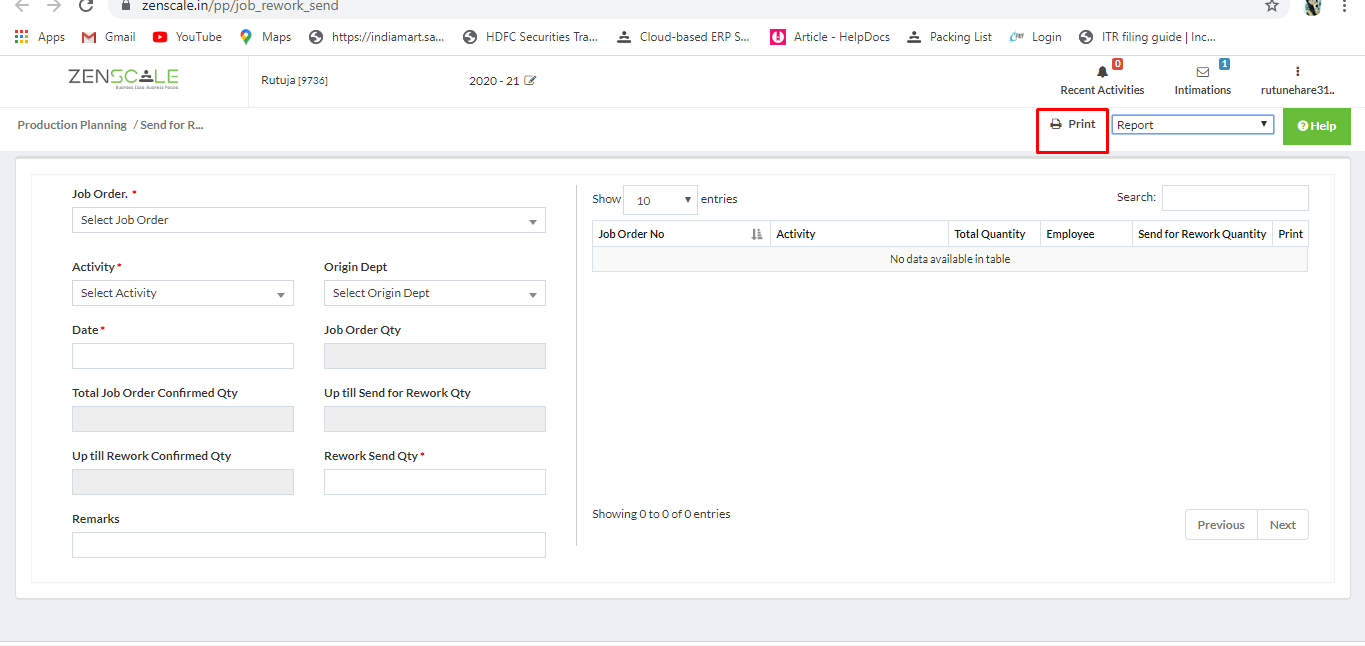 22. It will show page, fill up all the data according to selected job order, activity then click on search.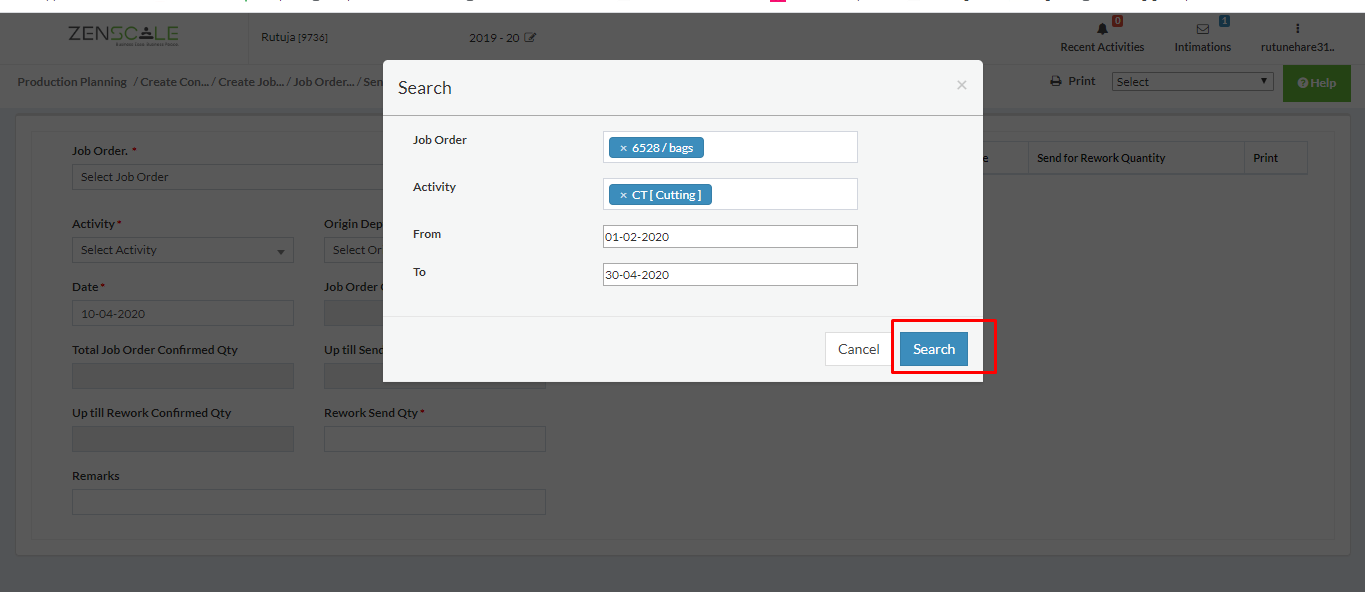 23. The page will show, select the job order for print then again click on print.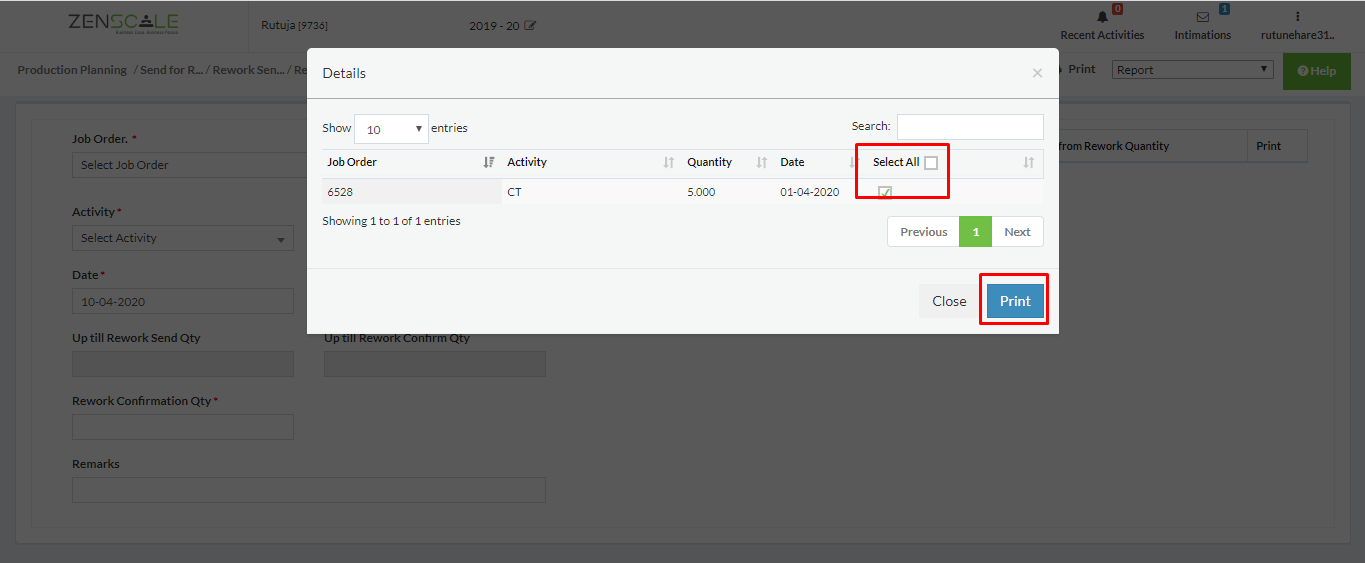 24.The print will show, of confirmation slip.