Updated by Implementation
What is Zen Scale Integration?
Zen Scale integration represents group of applications that corresponds to integration of Zen task with other Zen scale Modules.
We have launched our first application named as "Utility Self Service Mobile App Integration " which is an enhancement to existing Self Service App in Payroll Module. We have used this feature to connect the Zen Scale Utility application with the Zen Task. The Utility self-service is a Payroll Mobile application that will act as a Help Desk for the employees, where they can raise their queries.
Overview:
With the help of Zen scale integration, the employees can raise there queries from their Mobile application (Android only). There queries will automatically be converted into tasks and will reflect in the Zen task Dashboard and Zen Task's Mobile application. In this feature, the user can assign the Groups and the Default user. The default user will reflect on each and every task along with the Employee's Id
Use case:
Let suppose there is a company named Pathak Pvt. Ltd. they face problems with their employee's salary and attendance queries. They were handling the queries manually which become a very messy task.
After implementing this feature they can actually manage the queries of their employees and get real-time tracking of the progress of the task. With the help of this feature, it is assured that there will be no query that is unrecorded.
Steps To be Performed :
How to activate Zen scale Integration:
1. Click on Setting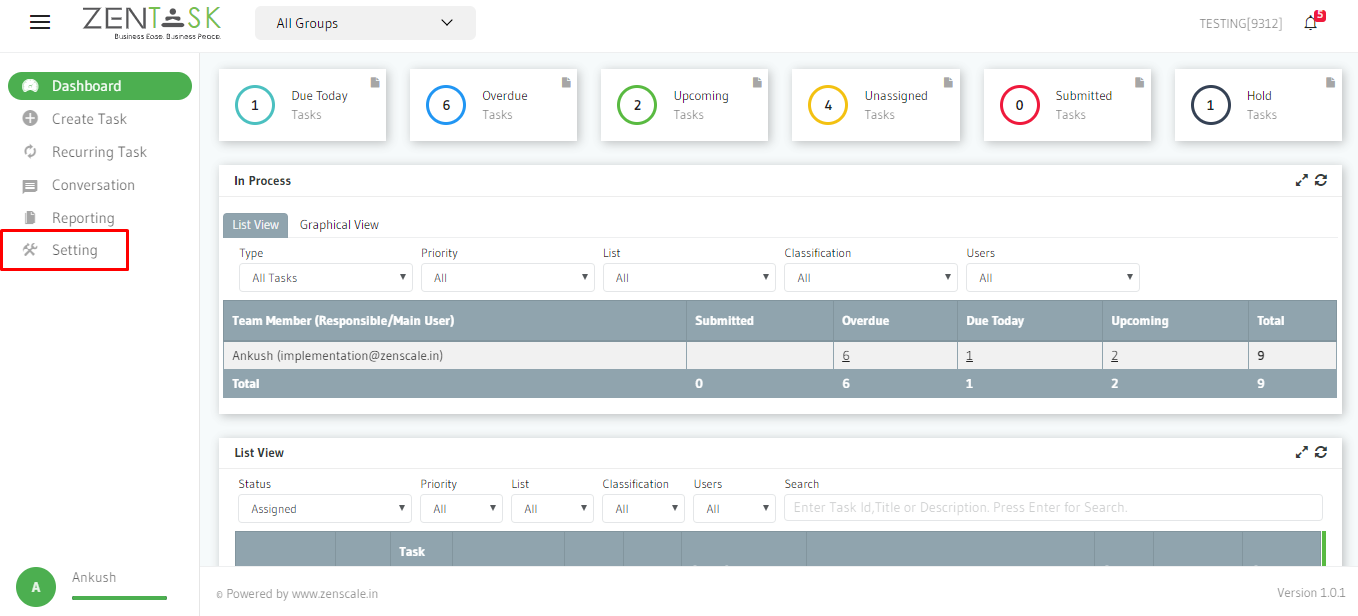 2. Activate "Zen Scale Integration"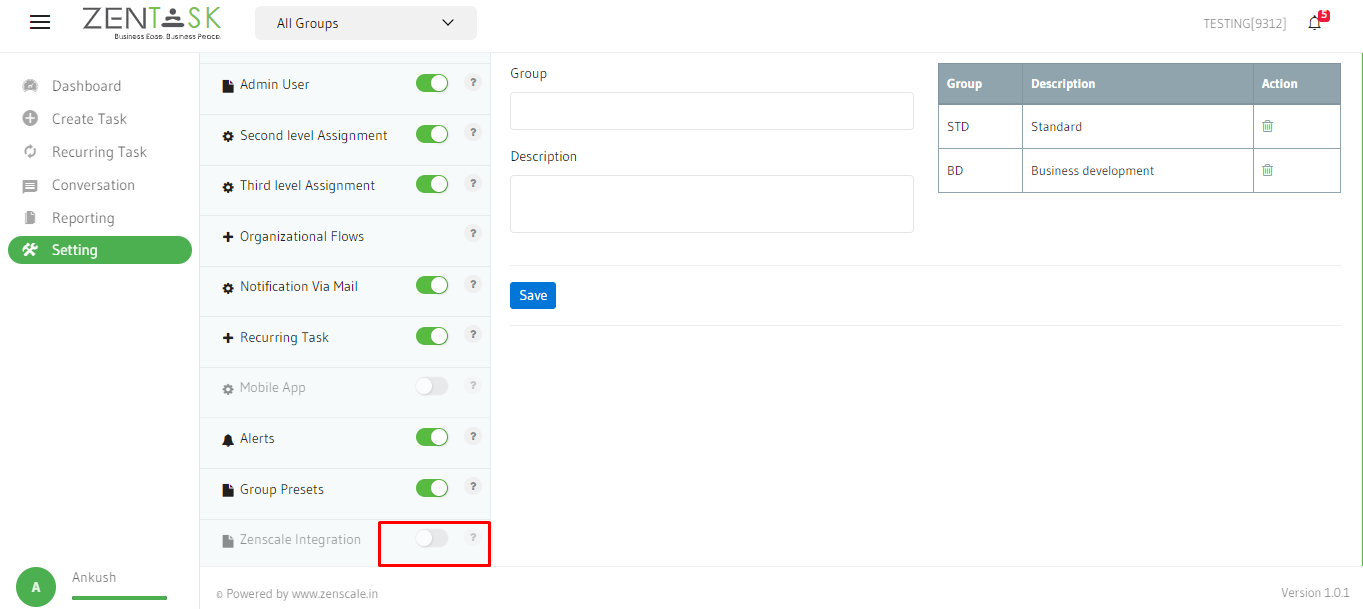 3. Click on Zen Scale Integration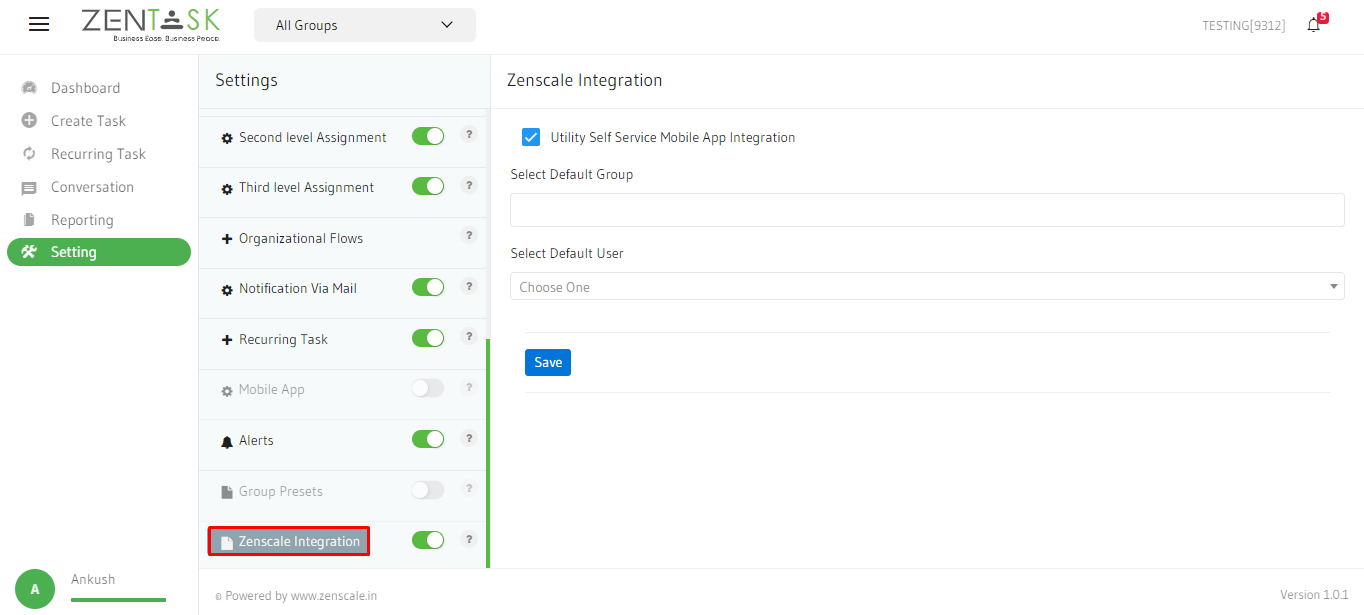 4. Tick "Utility Self service Mobile app Integration"
5. Select the Group
6. Select the Default Group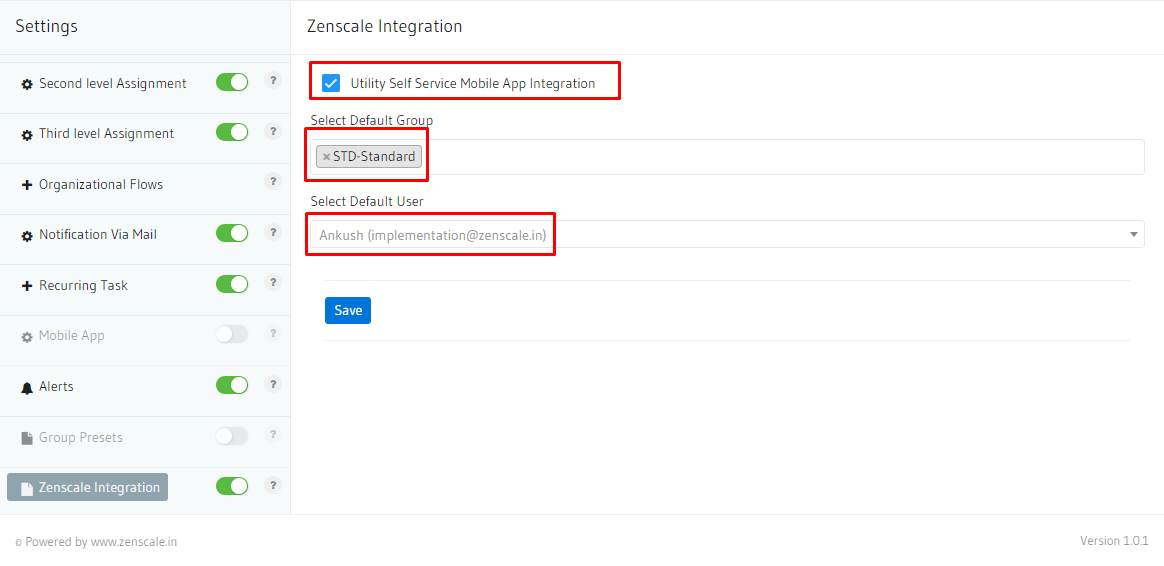 7. Click on Save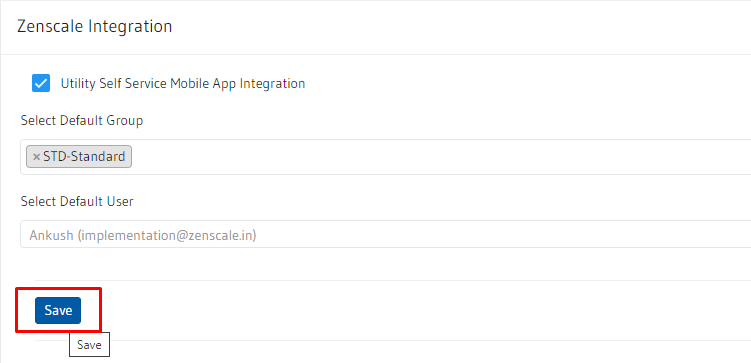 How to Create task from Utility Self-service:
1. Click on Raise ticket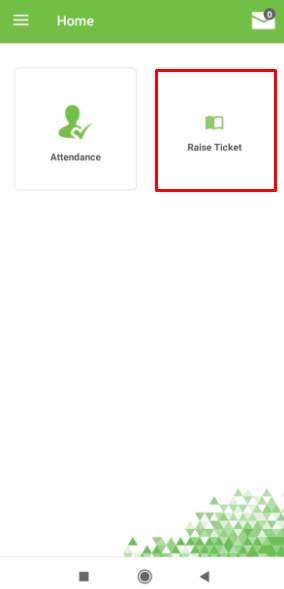 2. Enter title and description of ticket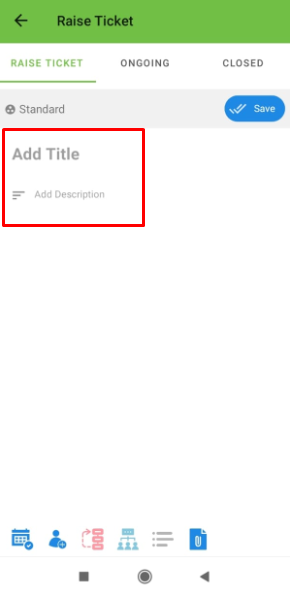 3. Select the marked option for the Task Assignment.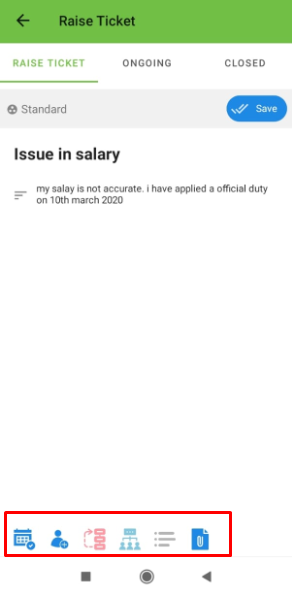 4. Click on Calendar icon to select delivery date.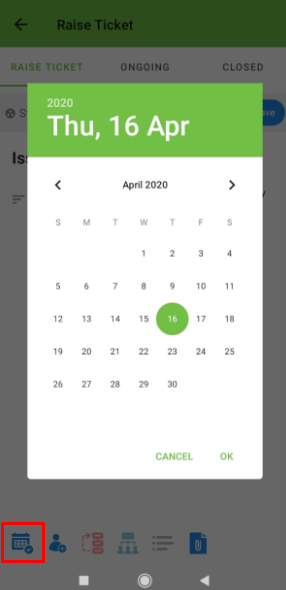 5. Click on Assign icon to assign the task to the responsible user.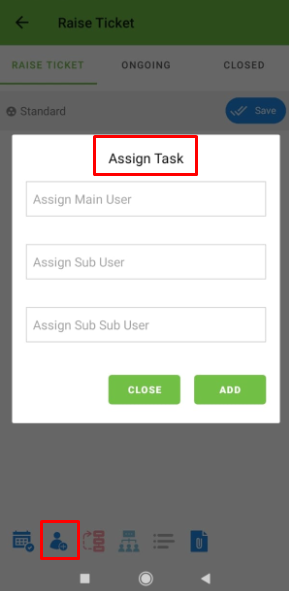 6. Click on marked icons to select the Categories like List, Classification and Priority.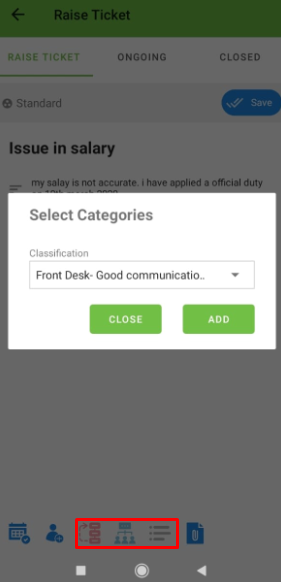 7. Click on the marked icon to attach any images and click on save.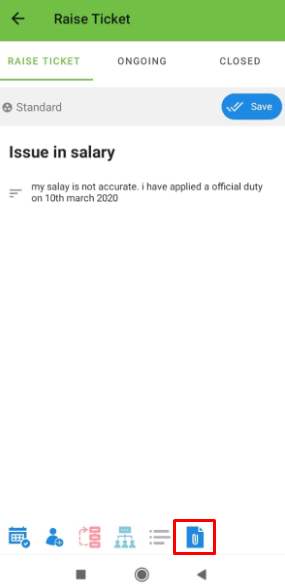 8. User can check the task status by click on On going or Closed icon.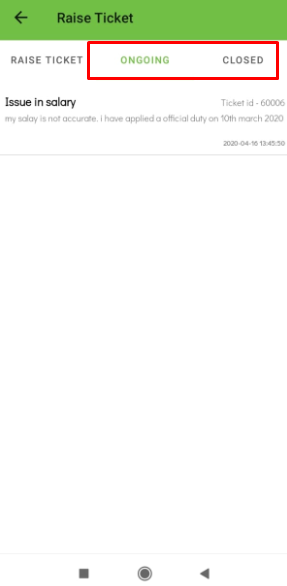 9. The created tasks will reflect in the Zen Task
10. User can Assign Default user and Delivery date from the Group Presets option.