Updated by Implementation
What is Advance ?
Advance refers to employees receiving a portion of their pay before their next normal payday. This doesn't include any money paid to the employee for relocation or work-related expenses.
Overview :-
Advance feature can give the easy process for Advance pay to employees.User can set the advance limit for employees and Fix advance time for pay advance.With the help of this setting user prepare correct advance and also deduct this amount from employees salary.User also have rights to edit or delete employees advance accordingly.
Use case :-
Suppose a company name with Abhishek Industries Private Limited. In this Company, employees receive half their salary in advance on the 10th of the month and the remaining half is credited on the 5th of the subsequent month. The HR has applied these settings in the Advanced Settings App so that each employee receives the advance on time.
Steps to be performed Advance Setting :- Following below steps for the advance setting activation :-
1. Salary Processing > Unsubscribe apps

2. Unsubscribe Apps > Advance Setting

3. Advance setting > Subscribe

4. Refresh the page
5. Salary Processing > Advance setting

6. Activate the advance setting and Click on Go to Master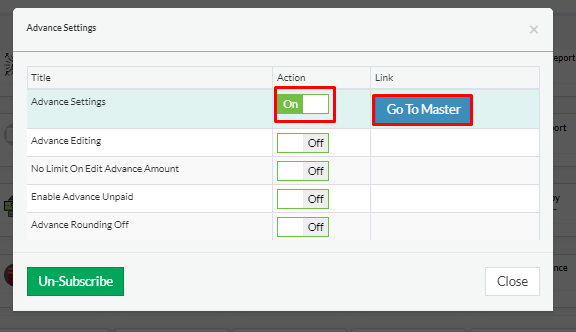 7. Select advance Percentage.
8. Input Advance days.
9. Input Fix advance (if required)
10. Input Advance absent minimum days.(if required)
11. Consider leave absent,enable ESI and EPF (If required)
12. Click on save and continue.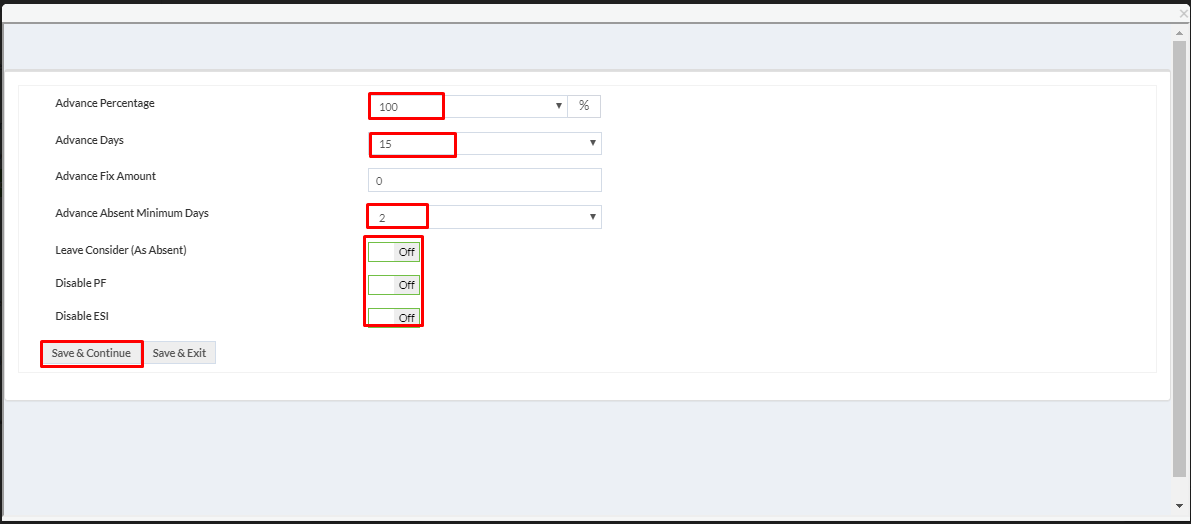 13. Setting update Successfully.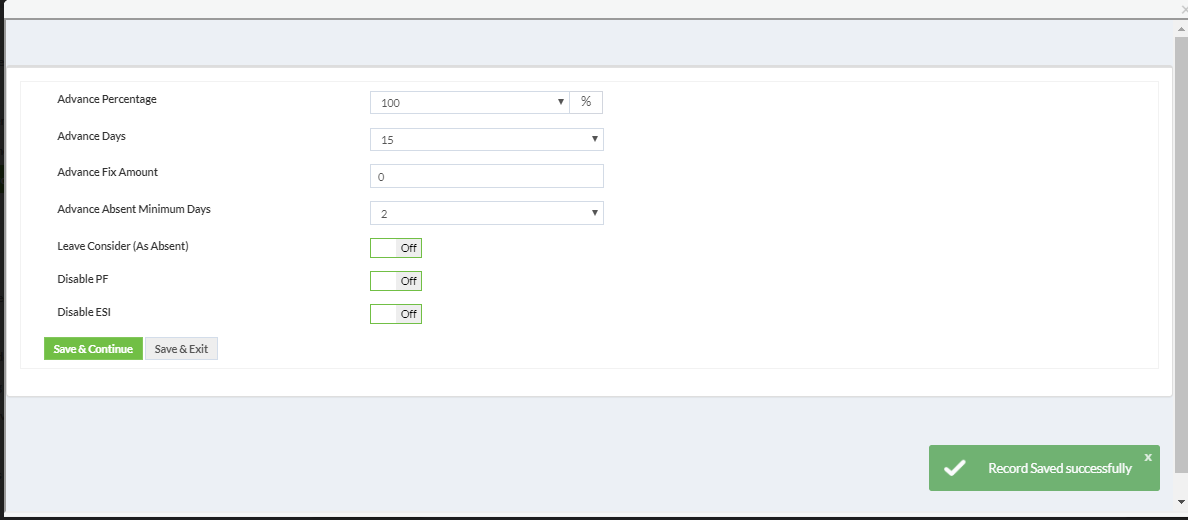 How to process Advance :- Following below steps to process advance Calculation :-
1.Tick Fortnight in enrollment.
Enrollment > Employee>Edit >Select an employee> Salary master > Fortnight> Save & Continue

2. Salary Processing > Attendance processing

3. Attendance Processing > Monthly processing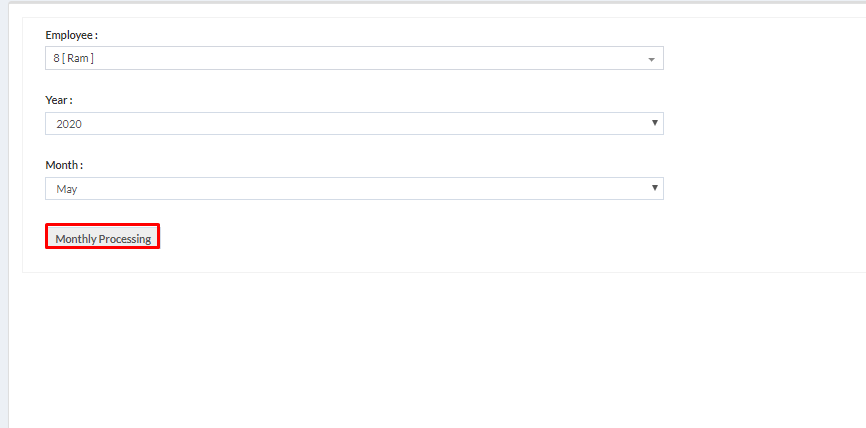 4. Salary processing > Advance processing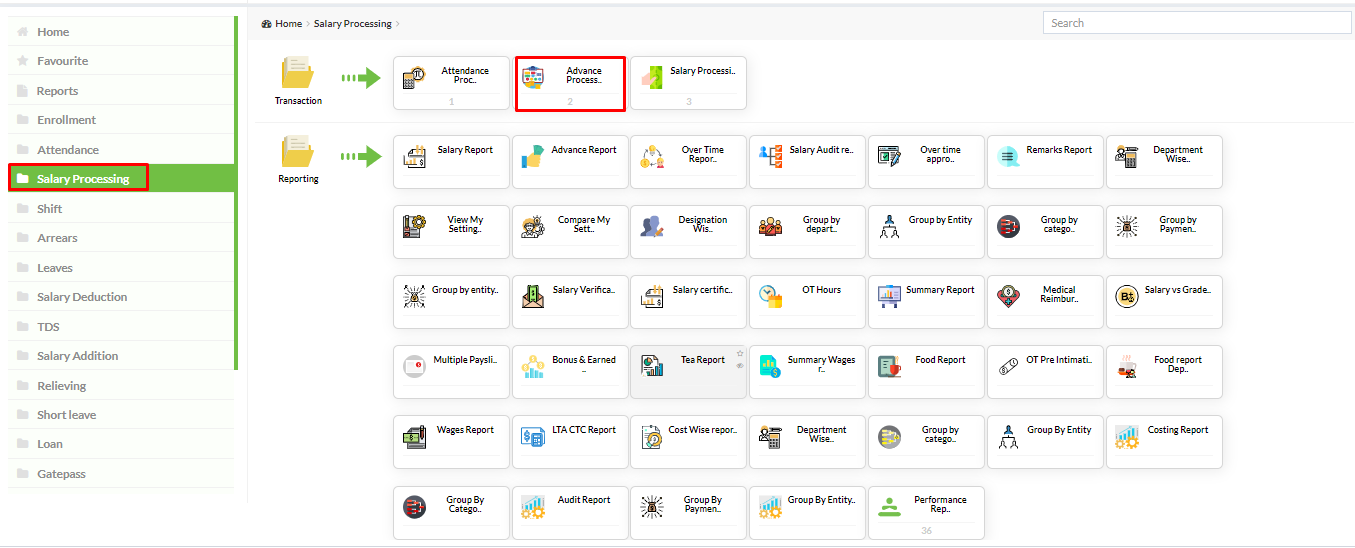 5. Advance Processing > Advance Processing

6. User can view advance in advance report and also download in excel file.