Updated by Implementation
What is revenue group creation?
Revenue group is the income generated from normal business operations and includes discounts and deductions for returned merchandise. It is the top line or gross income figure from which costs are subtracted to determine net income through customer.
Overview
In Zen scale's ERP system the Revenue group creation master is help for accounting and Reporting which is built from the ground up to help solutions and is compatible with ERP Financials. Revenue group Scheme create centralized and Apply it as group of POS or Particular.
Use Cases
Suppose that there is a company Core Wire pvt ltd the company use this feature after implementation through Zen scale's system for accounting and reporting which is generated through customer for the income generated from normal business operation and includes discount and deduction for returned merchandise.
Steps to be performed
Click on Website
https://www.zenscale.in/pp/app_home_beta_new
1. The page will open.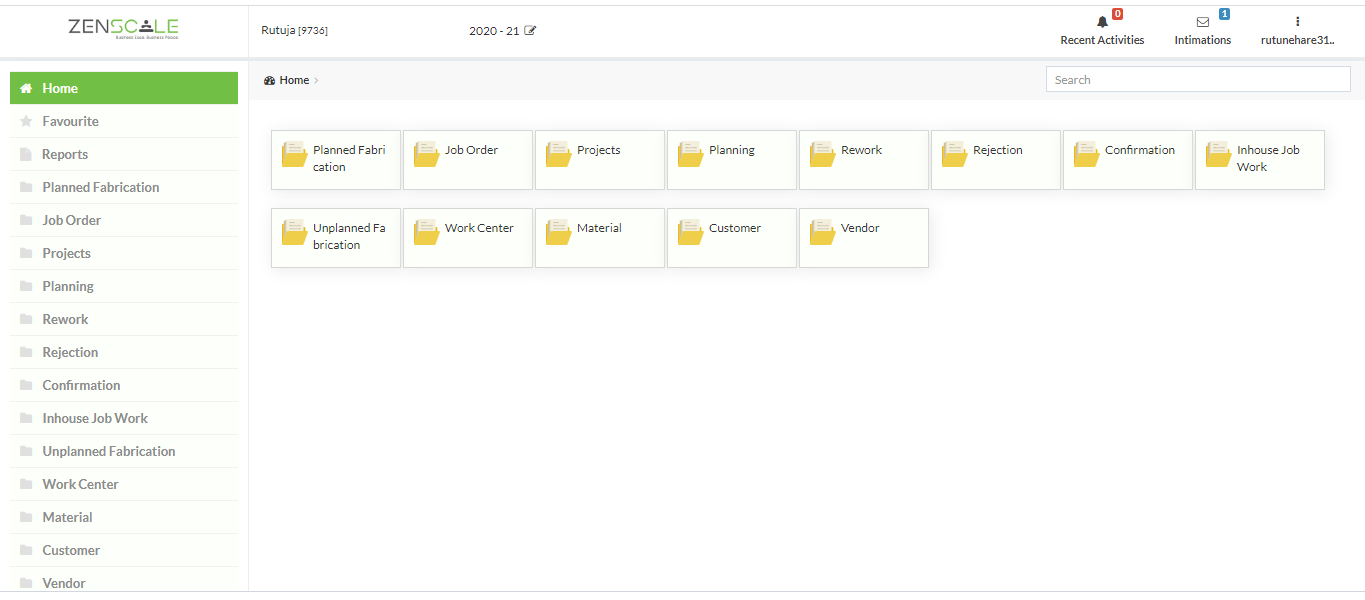 2. Then click on customer.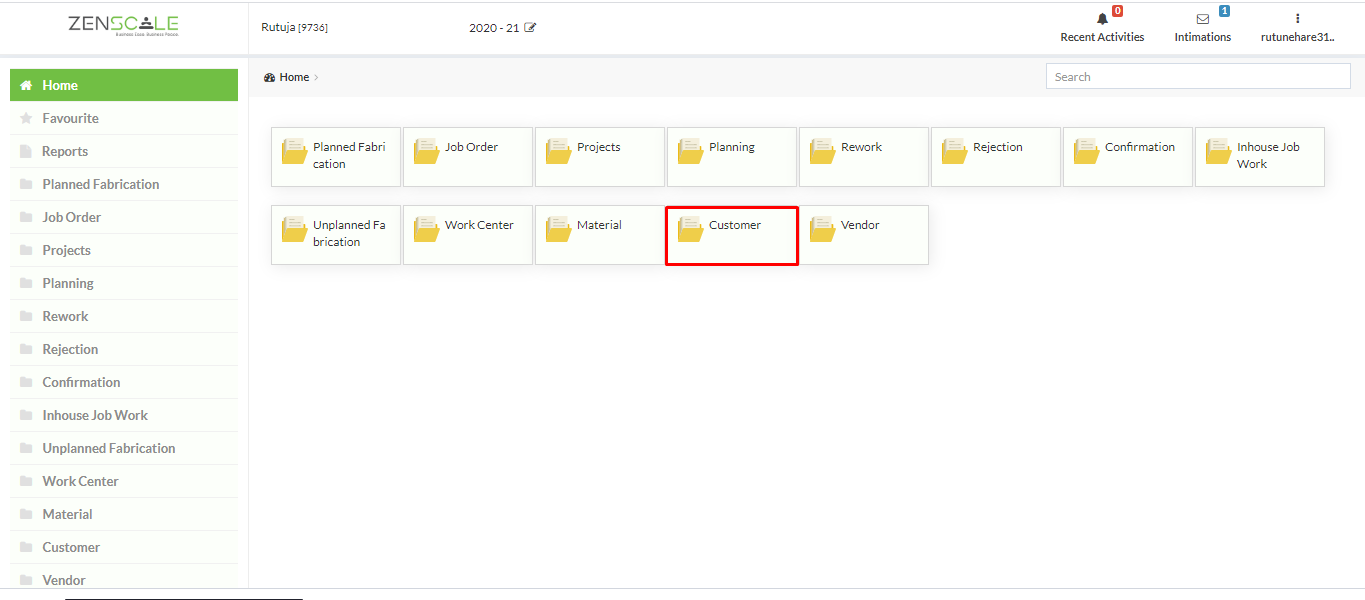 3. The page will open and then click on revenue group creation.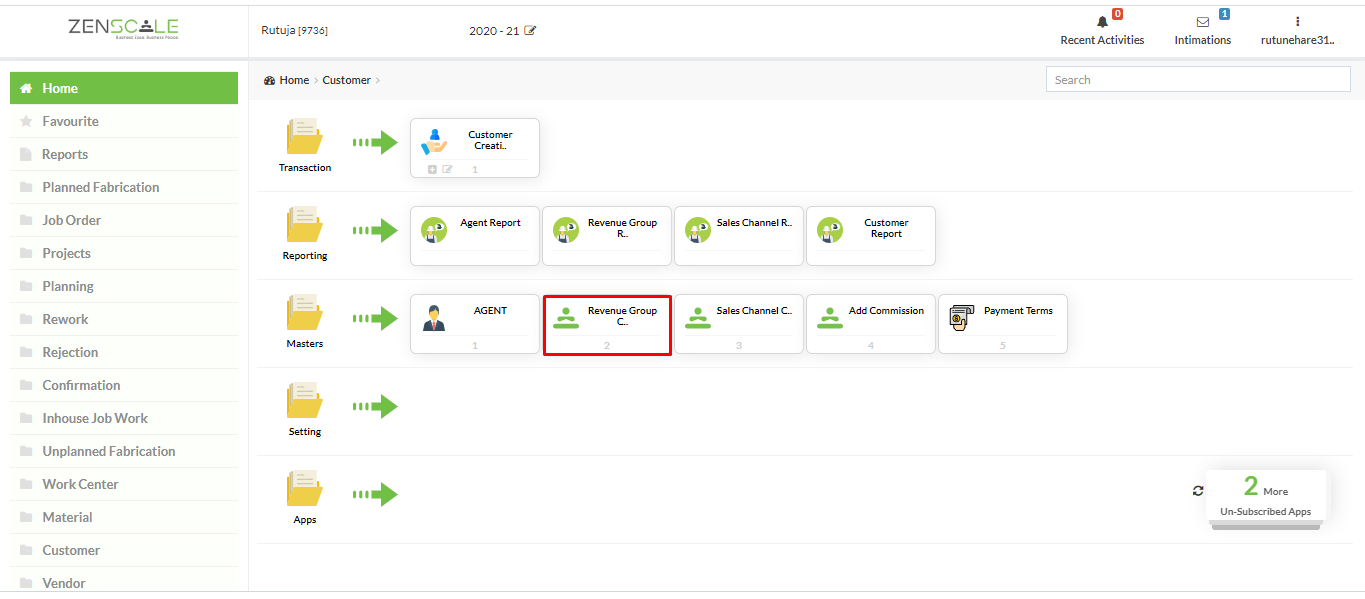 4.The page will show and fill the field which is highlight.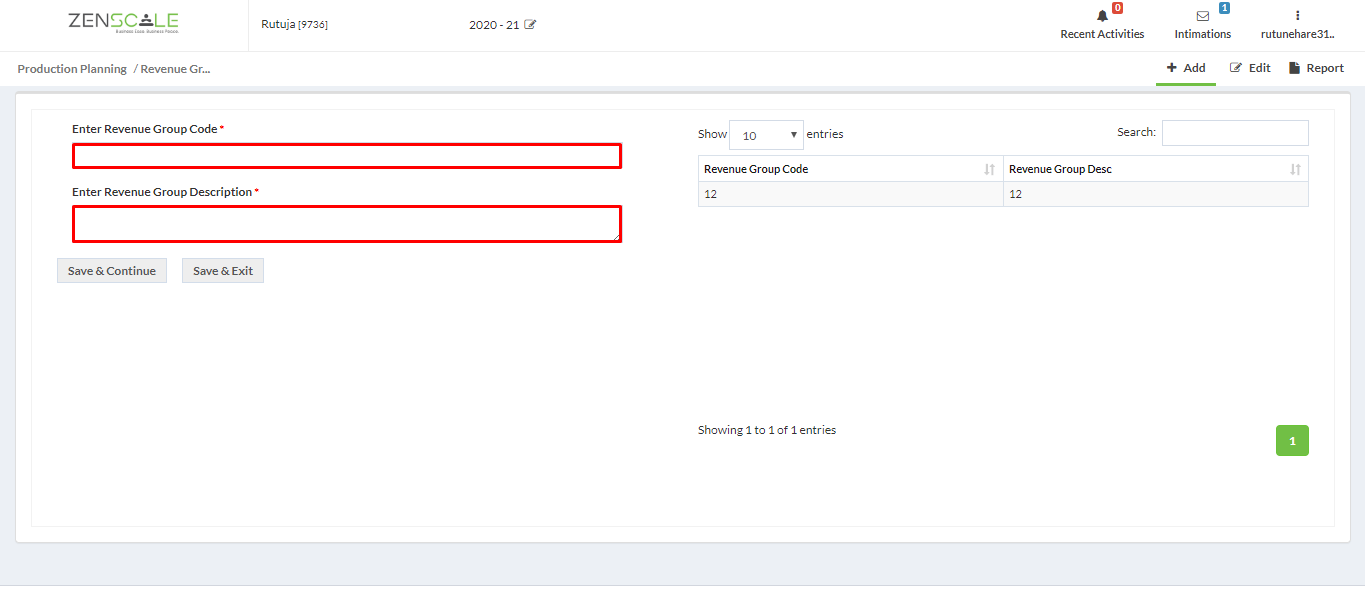 5. After filling field click on save and continue.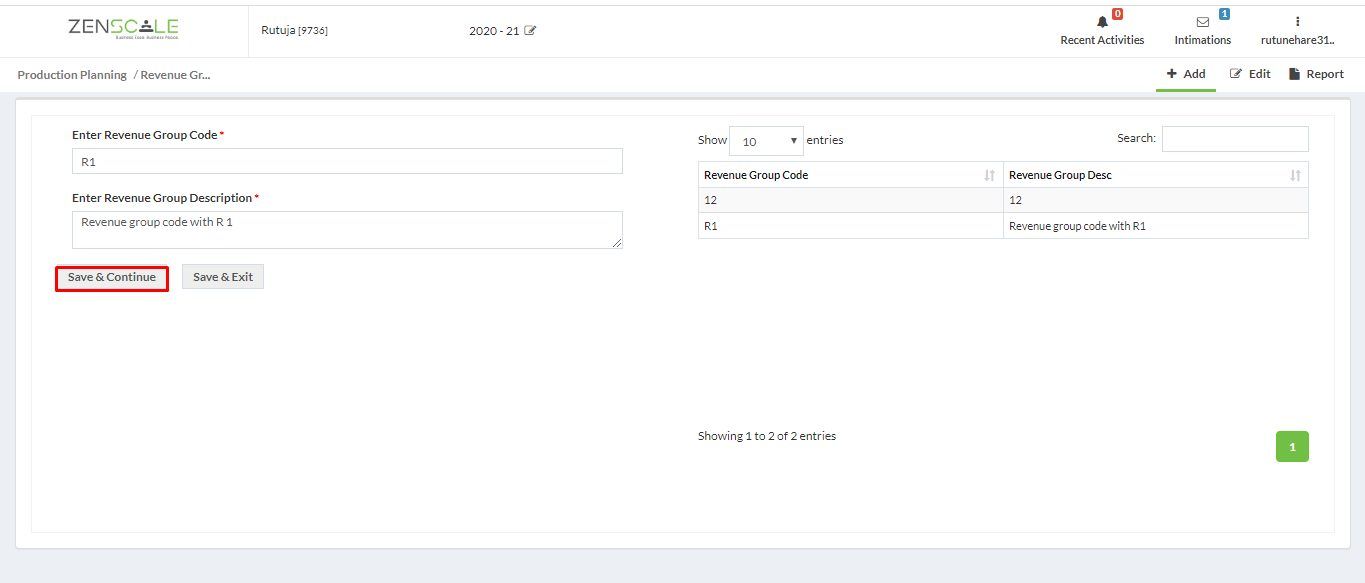 6. It will show that revenue group added successfully,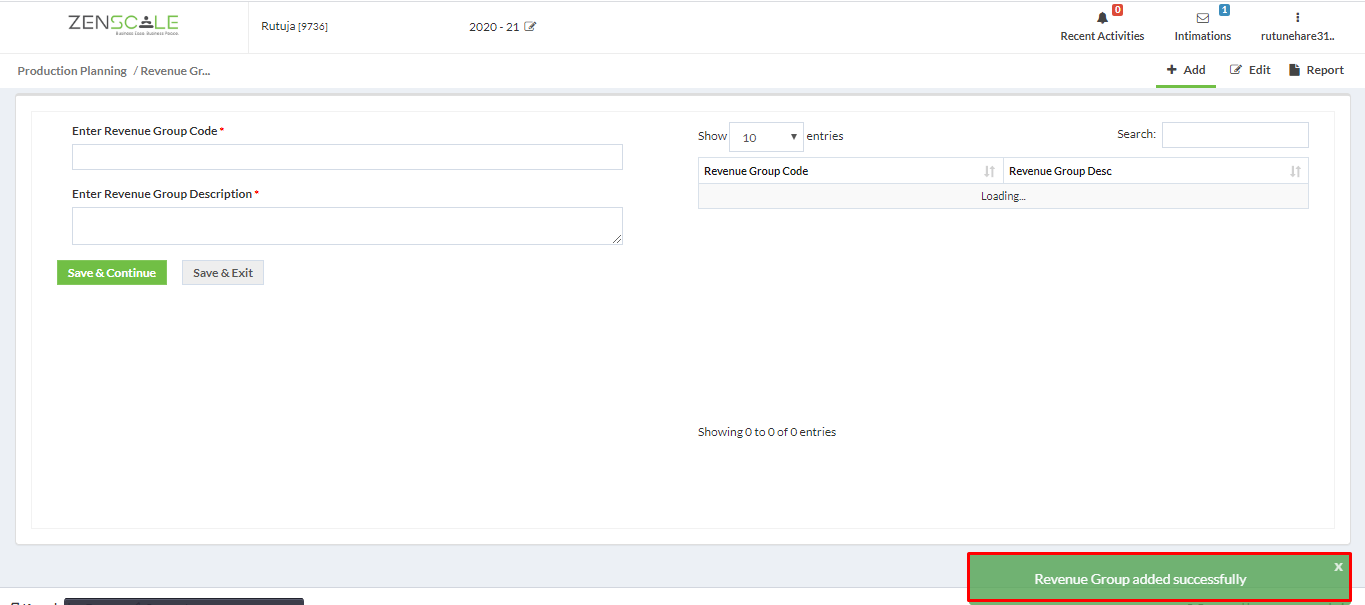 7.If we have to edit about created revenue group creation then click on edit icon.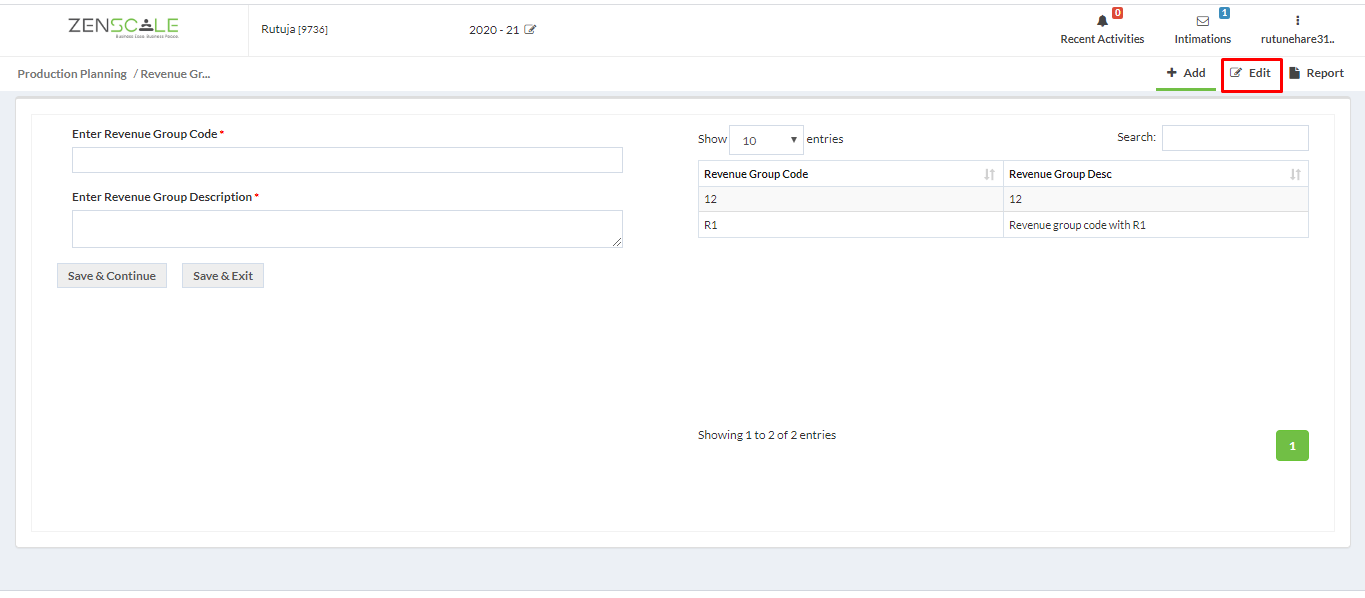 8. to see report click on report.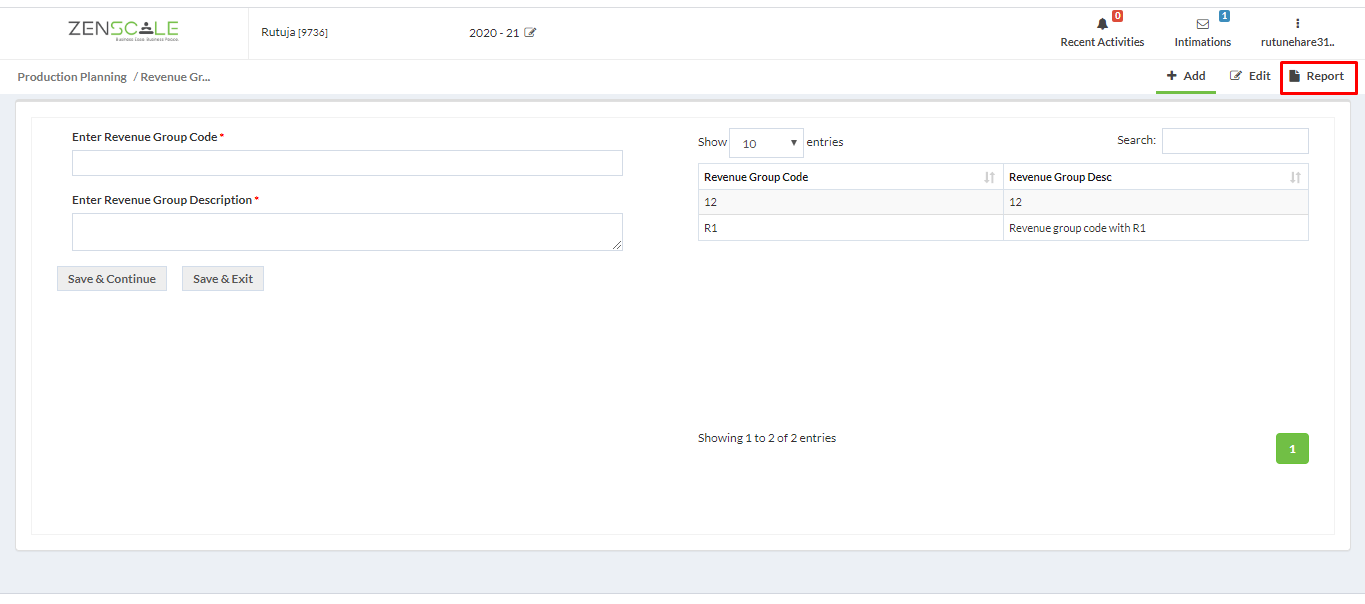 9. The report will show,