Updated by Implementation
What is Forecasting?
Production forecasting means to estimate the future demand for goods and services. It also estimates the resources which are required to produce those goods and services. These resources include financial and material resources. So, production forecasting means to estimate the possible future outcomes for the business.
Overview
Forecasting is an important input into the decision-making process and investment scenario evaluation, which are crucial for an upstream organization. The production forecast flows through the central nervous system of an organization and helps to identify opportunities and decide on the best way forward
Use cases
Suppose that there is a company Shri sai Pvt. Ltd that manufactures cars. There are a lot of processes involved in the manufacturing process including designing, engine assembly, body assembly, painting, inspection, etc. Forecasting feature helps the management to streamline all such processes, optimize them for maximum delivery and performance by creating a forecasting plan. Priorities of all these processes can also be set. It uses historical data as inputs to make informed estimates that are predictive in determining the direction of future trends. Businesses utilize forecasting to determine how to allocate their budgets or plan for anticipated expenses for an upcoming period of time it provides the business with valuable information that the business can use to make decisions about the future of the organization. In many cases forecasting uses qualitative data that depends on the judgment of experts.
Steps to be performed for forecasting
1. Go to production planning.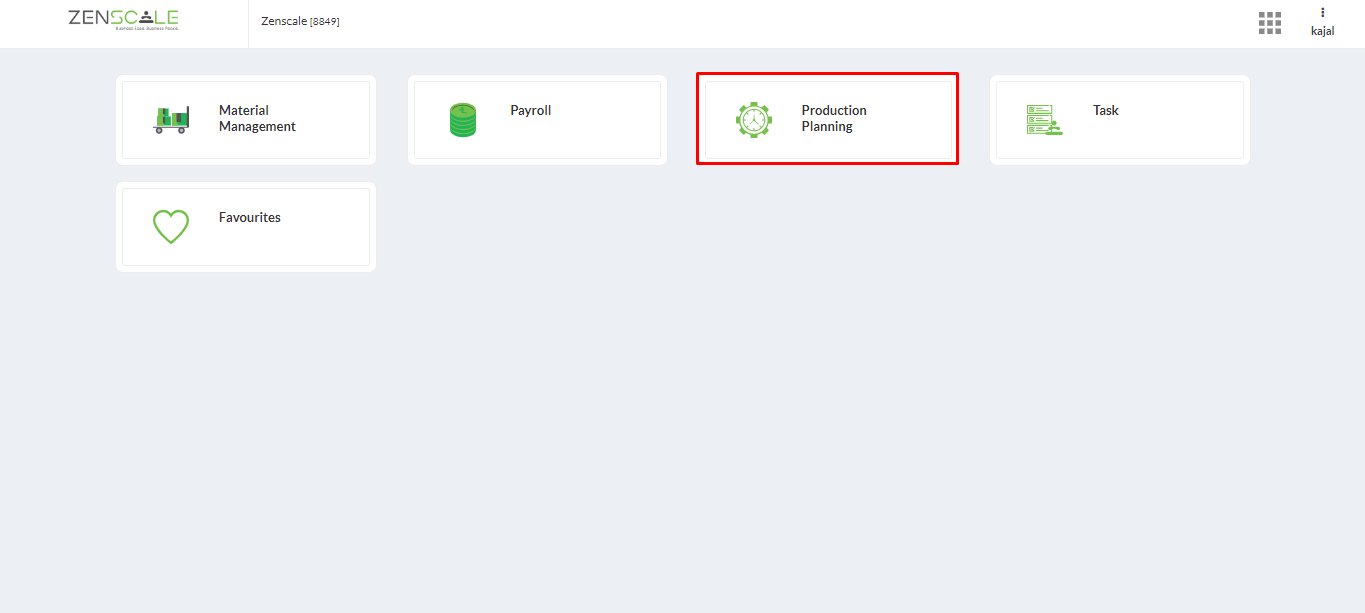 2. Click on Job order.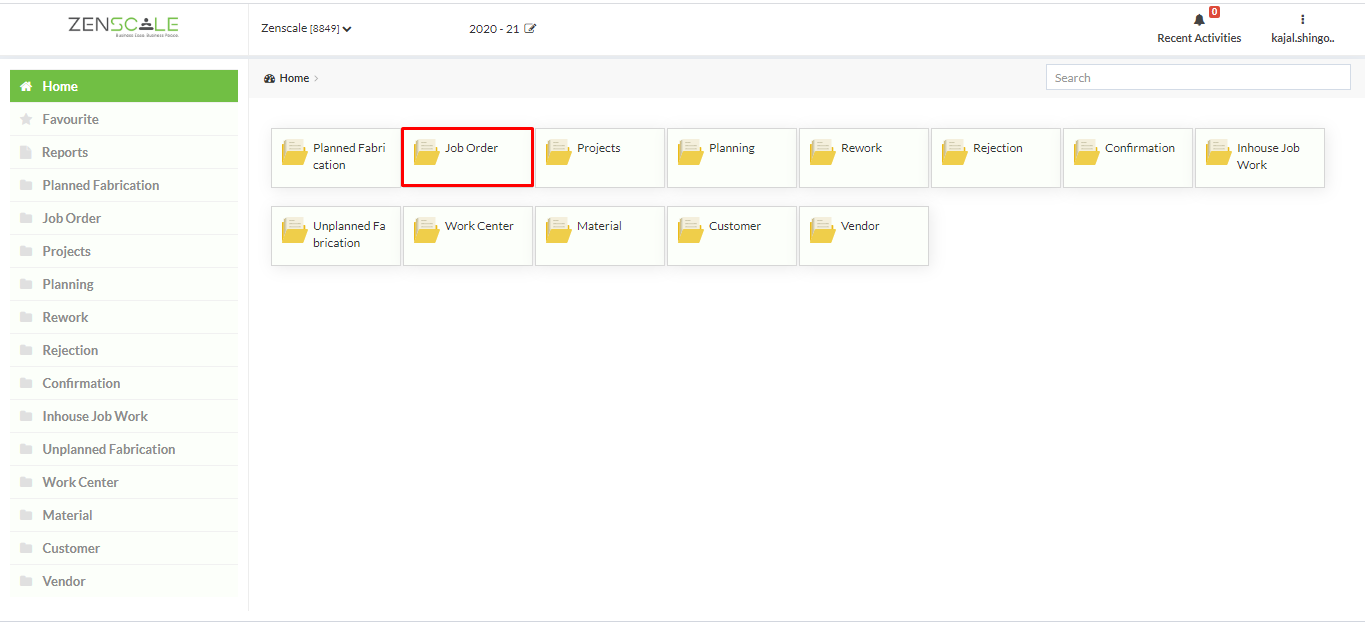 3. Now, click on forecasting as shown below.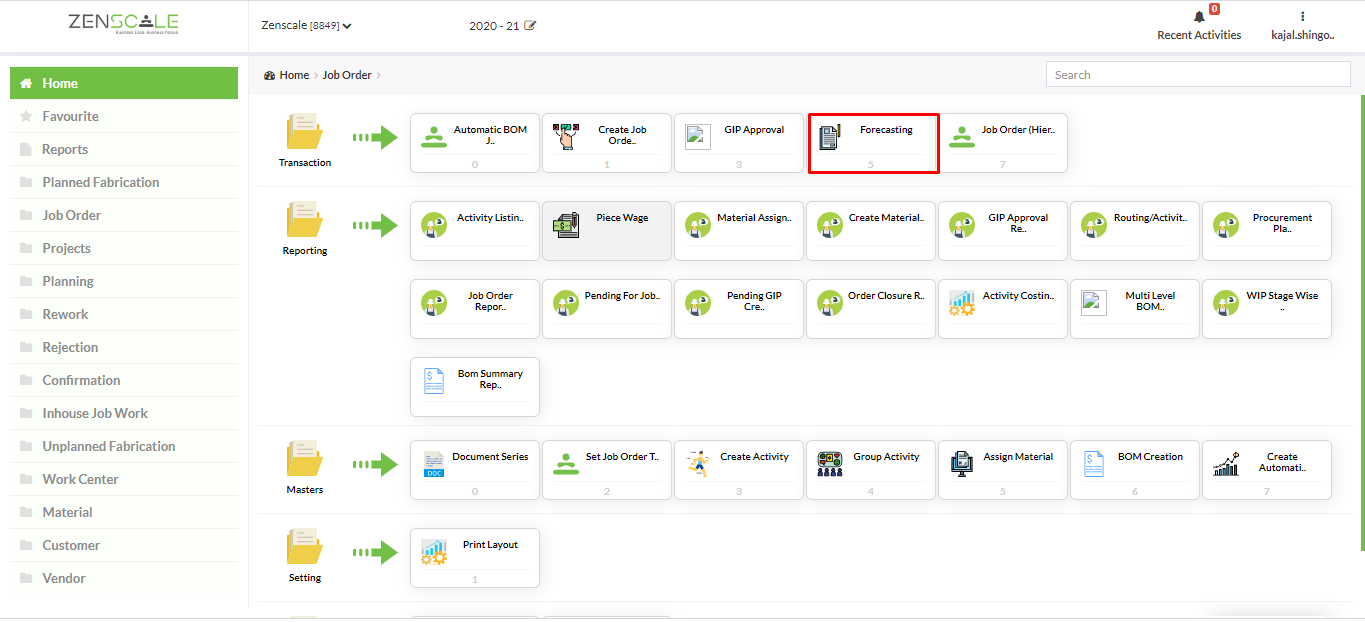 4. Pop up will appear like this.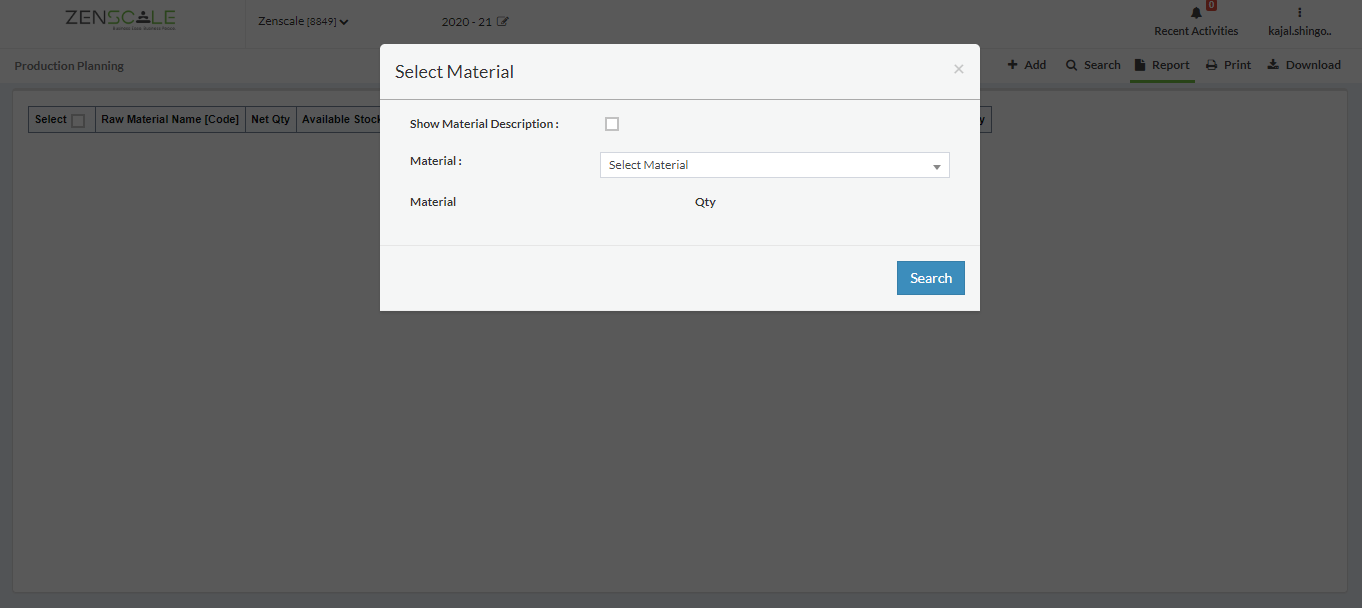 5. Select base Material as required.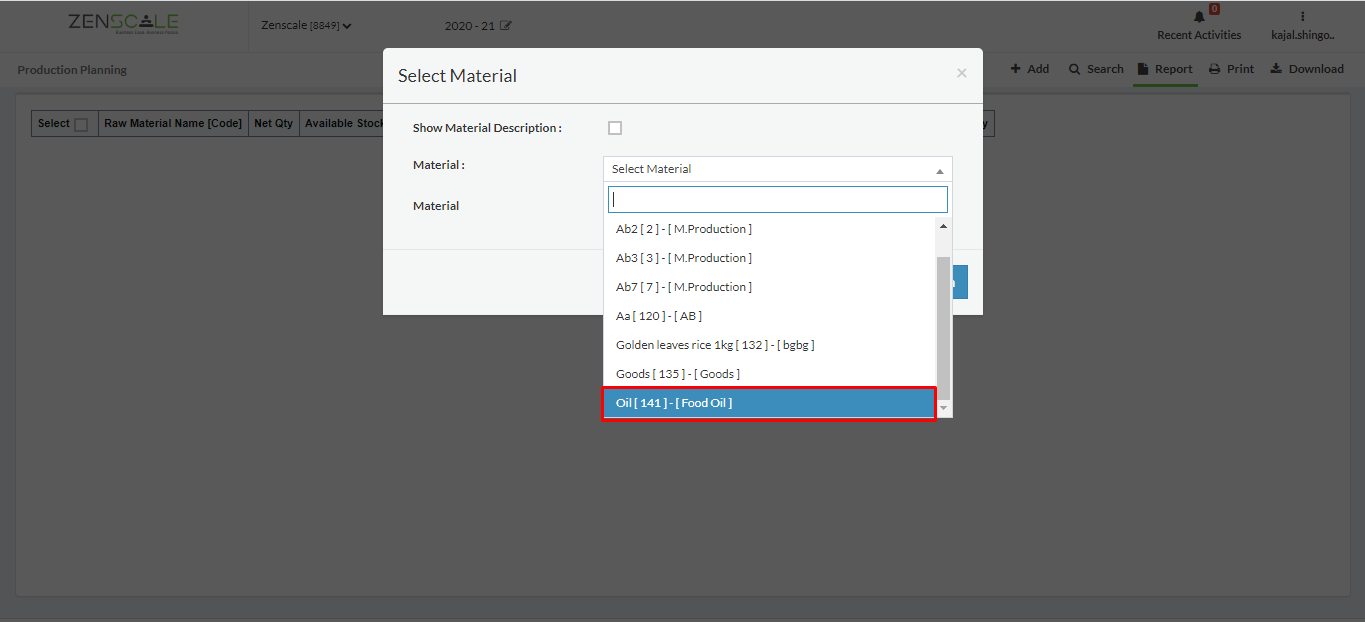 6. Enter quantity that you want to produced and click on search.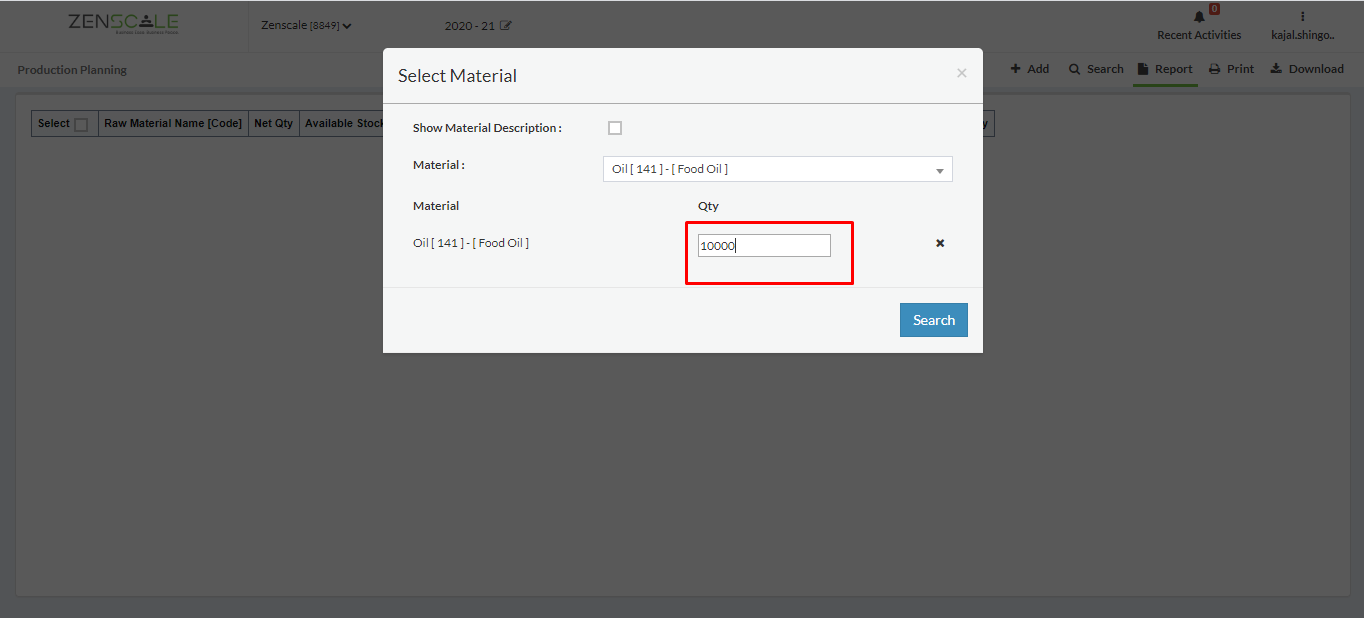 7. Here you can see Raw Material/Component Available > Net Quantity Required > Base Quantity to be produced as per your instructions.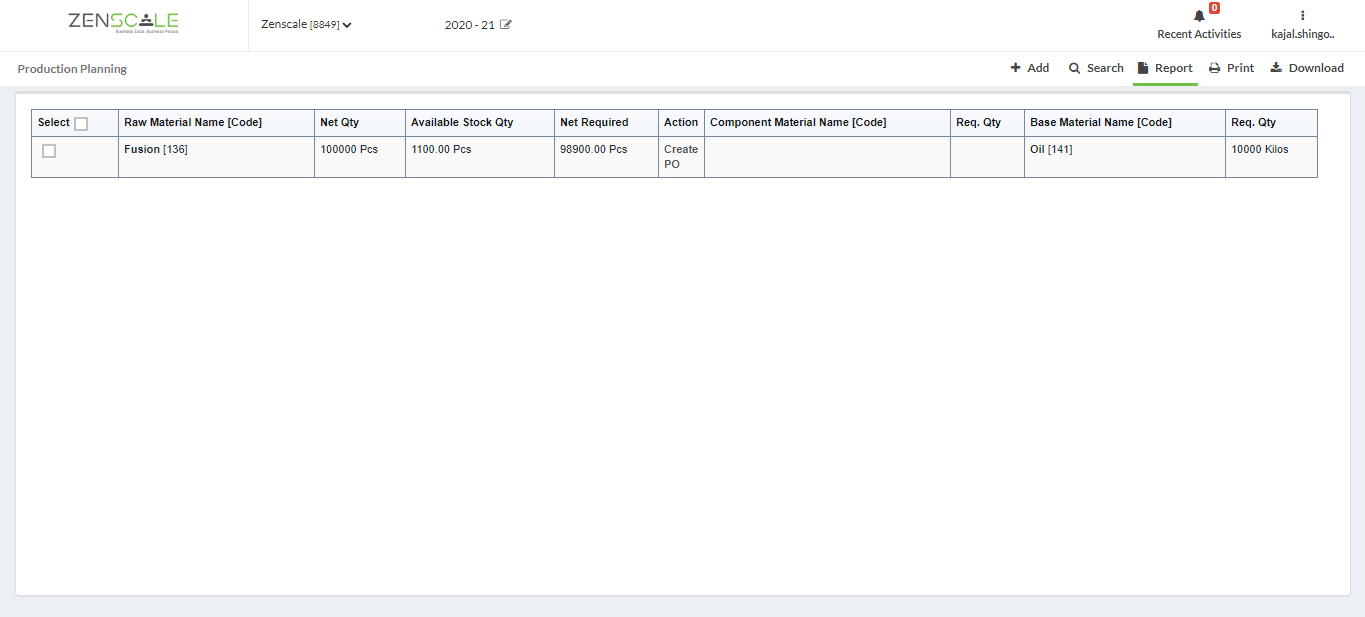 8. Mark tick to select Material.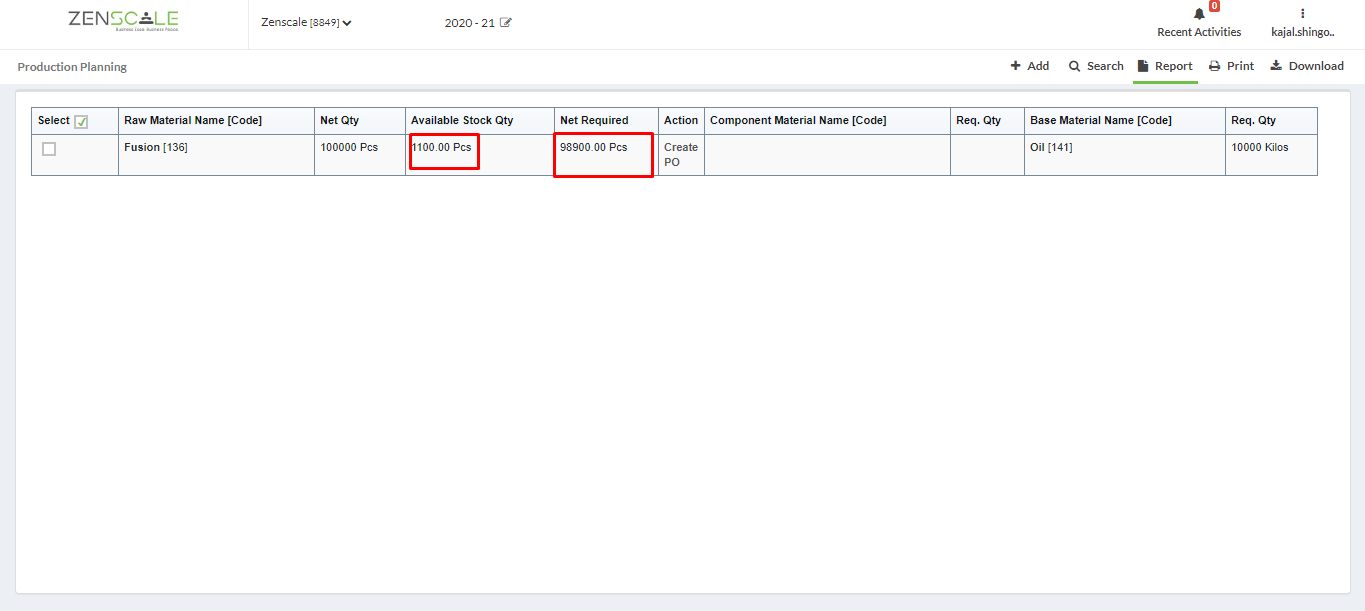 9. Click on Create PO.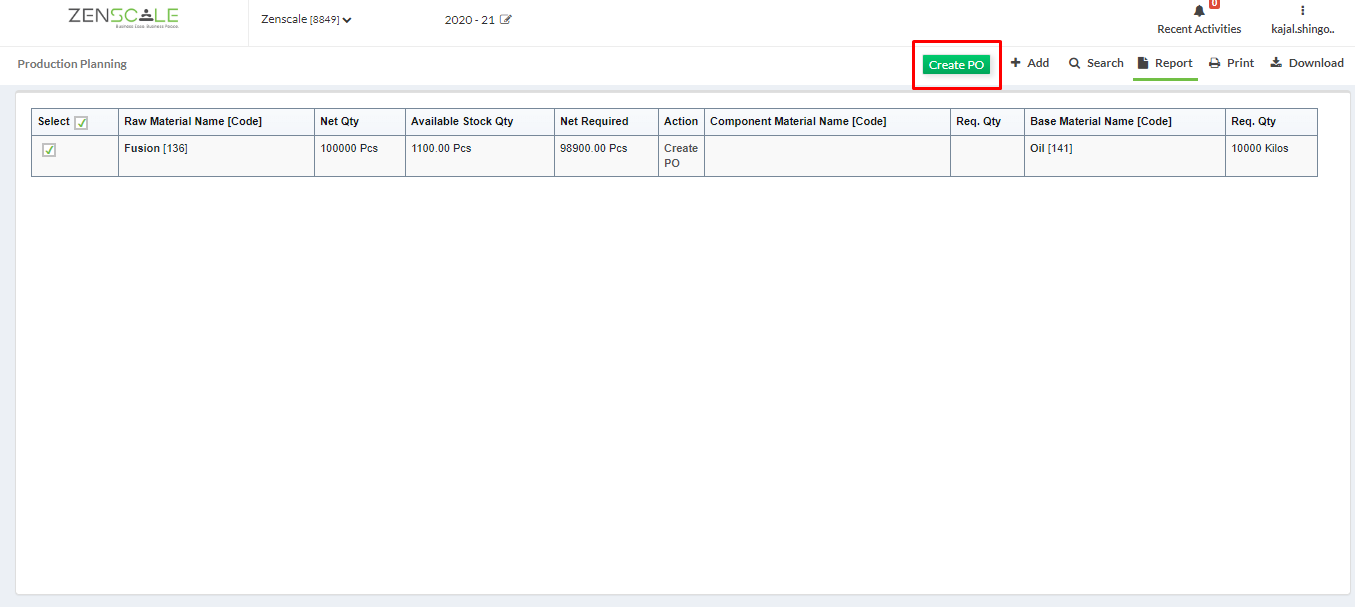 10. Screen will appear like this.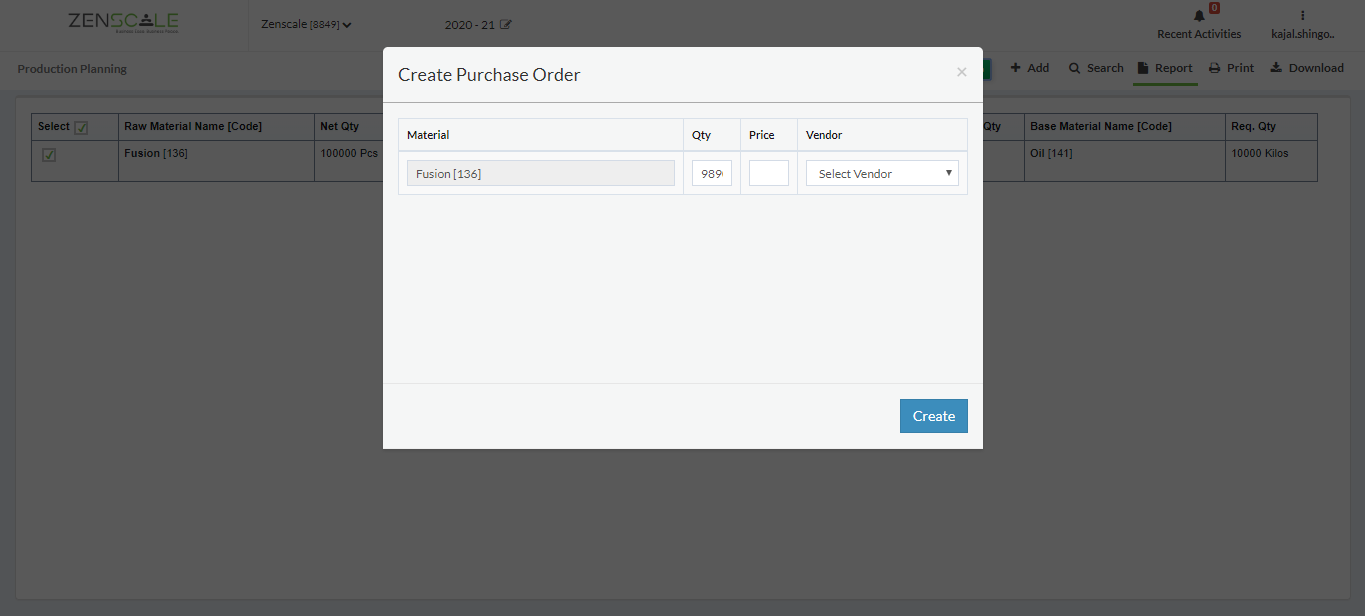 11. Enter Price > Select vendor > Click on Create.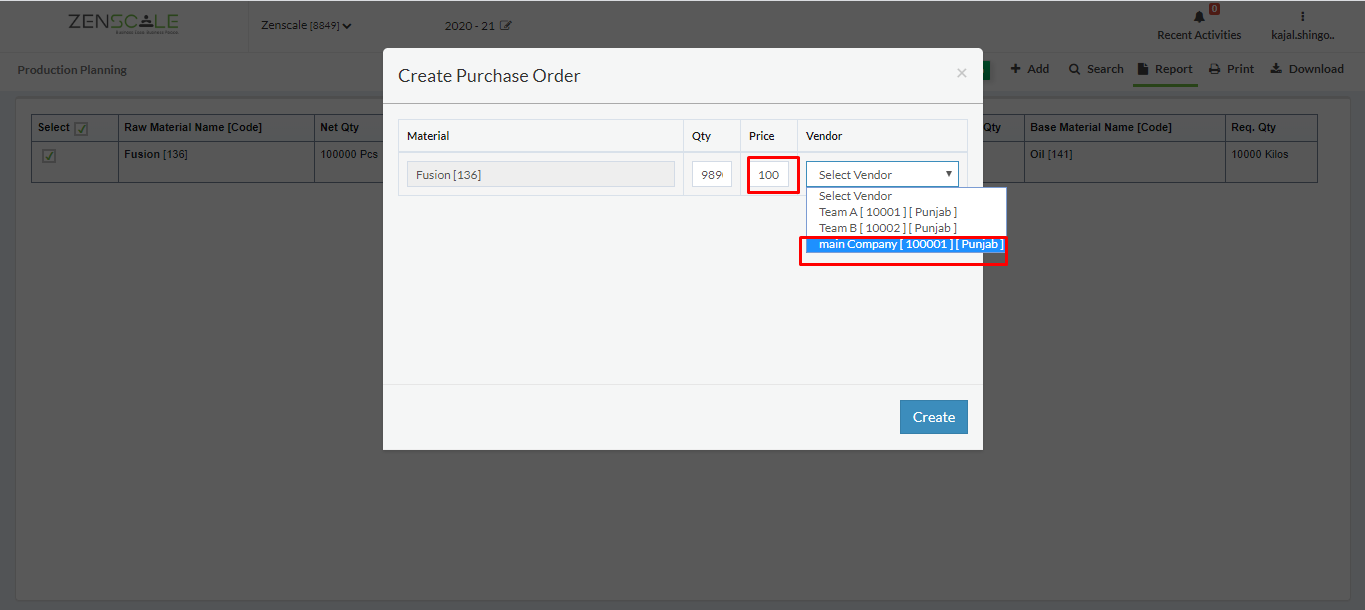 12. System will open the PO creation form with the filled data.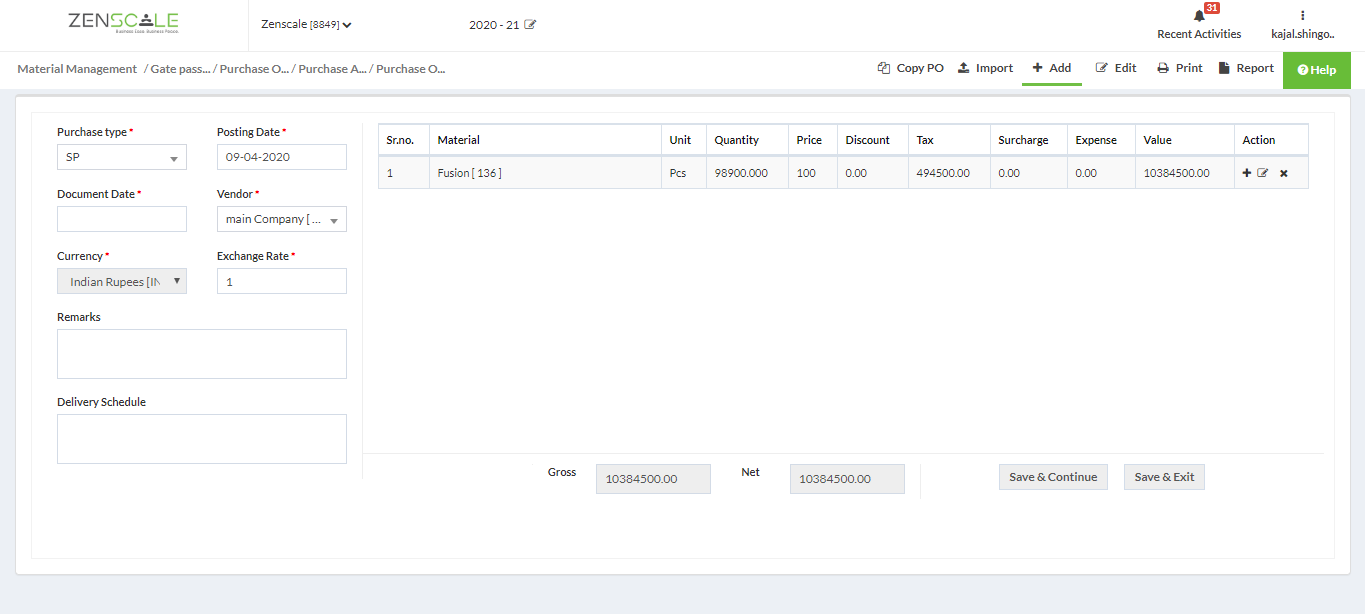 13. Select Document > Remarks > Delivery schedule as needed.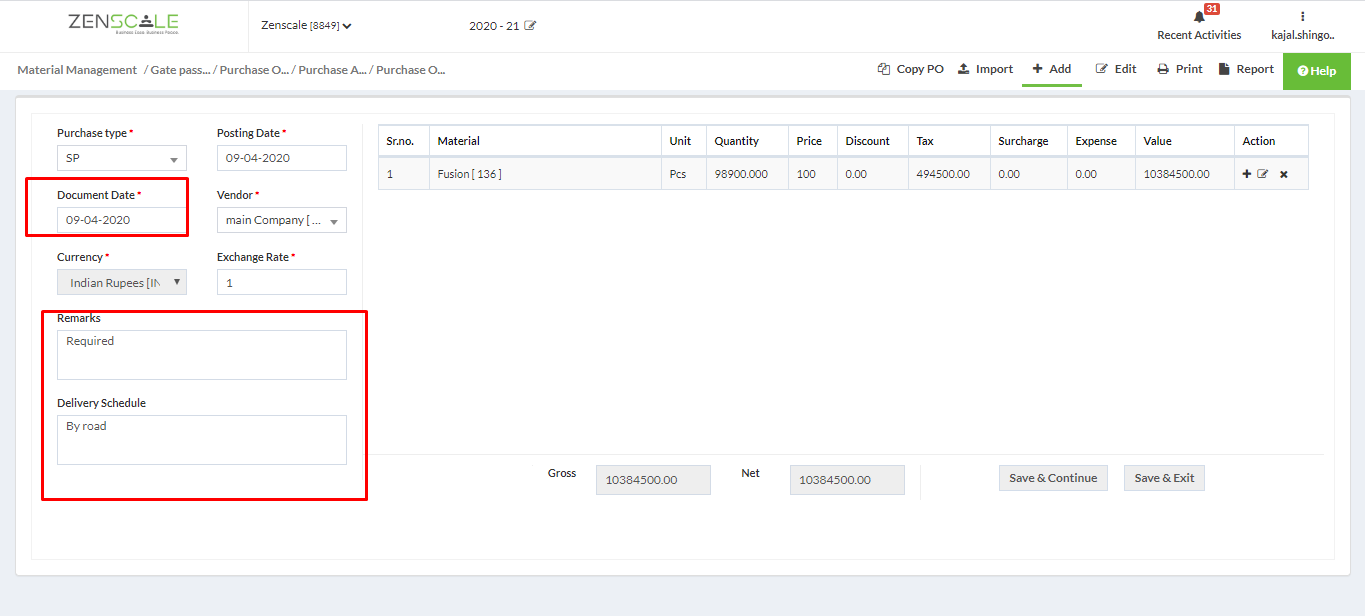 14. Click on save and continue.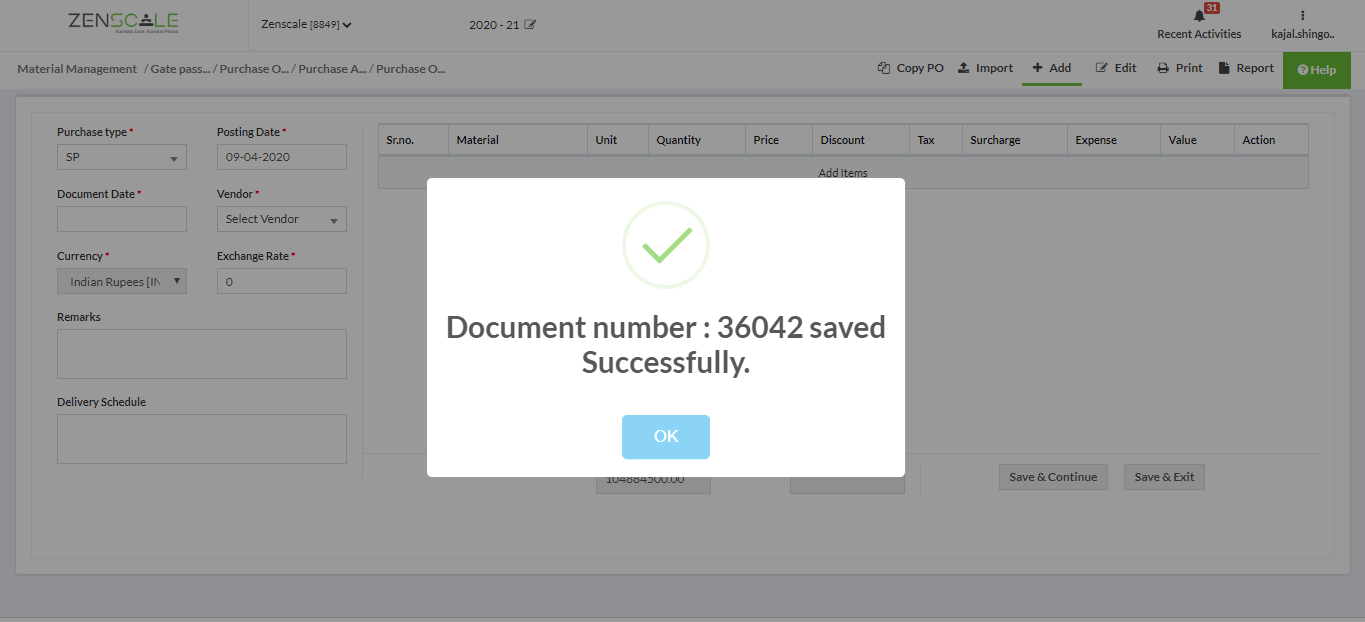 15. Click on Print option to check Forecasting BOM report.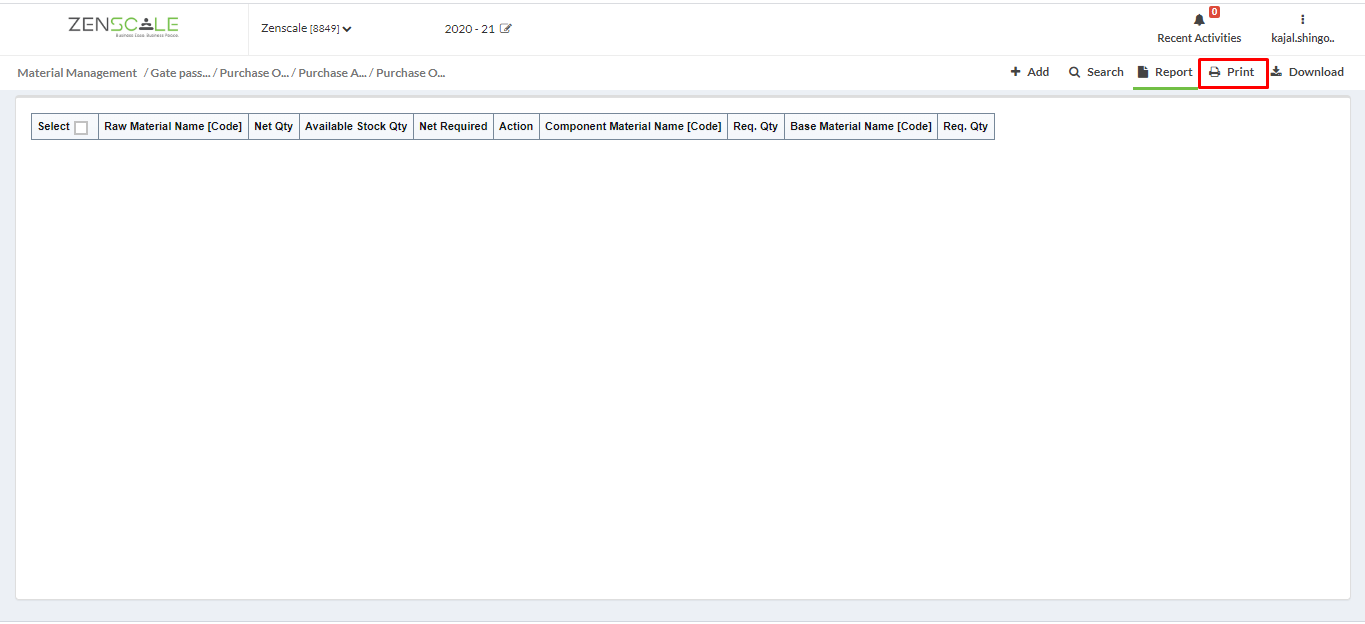 16. Here you can check entire forecasting values.