Updated by Implementation
What is PO Gate-In?
PO Gate-In is a document which is created against Purchase Order. When vehicle enters in the plant , a gate entry is made having the details of the goods & the vehicle.This is not goods receipt but just a gate-in entry in the organisation. In other words Gate-In entry is a receipt of the ordered items.
Overview
Gate-In entry feature provides easily manage and monitor material movement at the organizations gate. User can track incoming/outgoing materials entry and prevents the theft or unauthorized carry.It will help to monitor and track all the movements happening in an organization.
Use cases
Suppose that there is a company Shri Sai Pvt. Ltd. that dealing with steel items and Purchase from different vendors.On day-to-day working they receives many orders so they get puzzled to track and record them. With PO Gate-In feature system make it easy for them.They can easily track incoming materials entry in an organization.
This sub-module handle complex workflows and approval processes based on integrated emails to purchase approval authority. It makes this process convenient with fully recorded database.Track, monitor and control movement of material at the gate, using Zenscale is an investment for peace of mind.
Steps to be preformed to Create Purchase Order
1 Click on Purchase.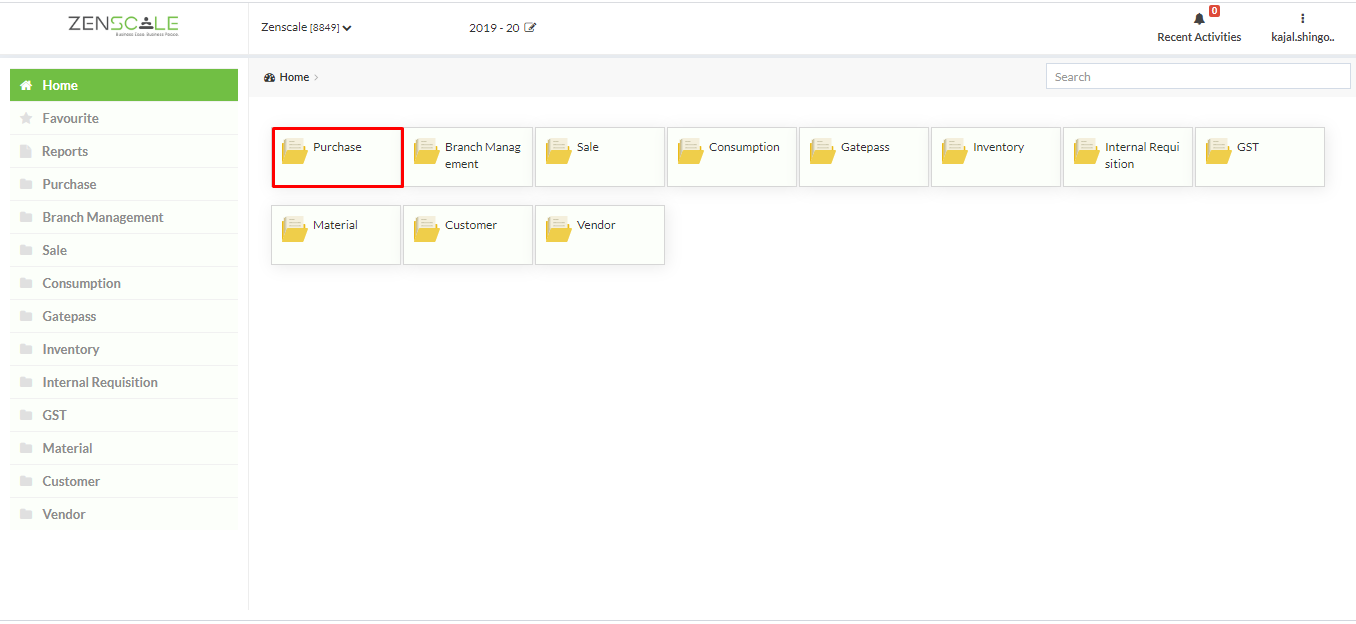 2. Now, Click on Purchase setting.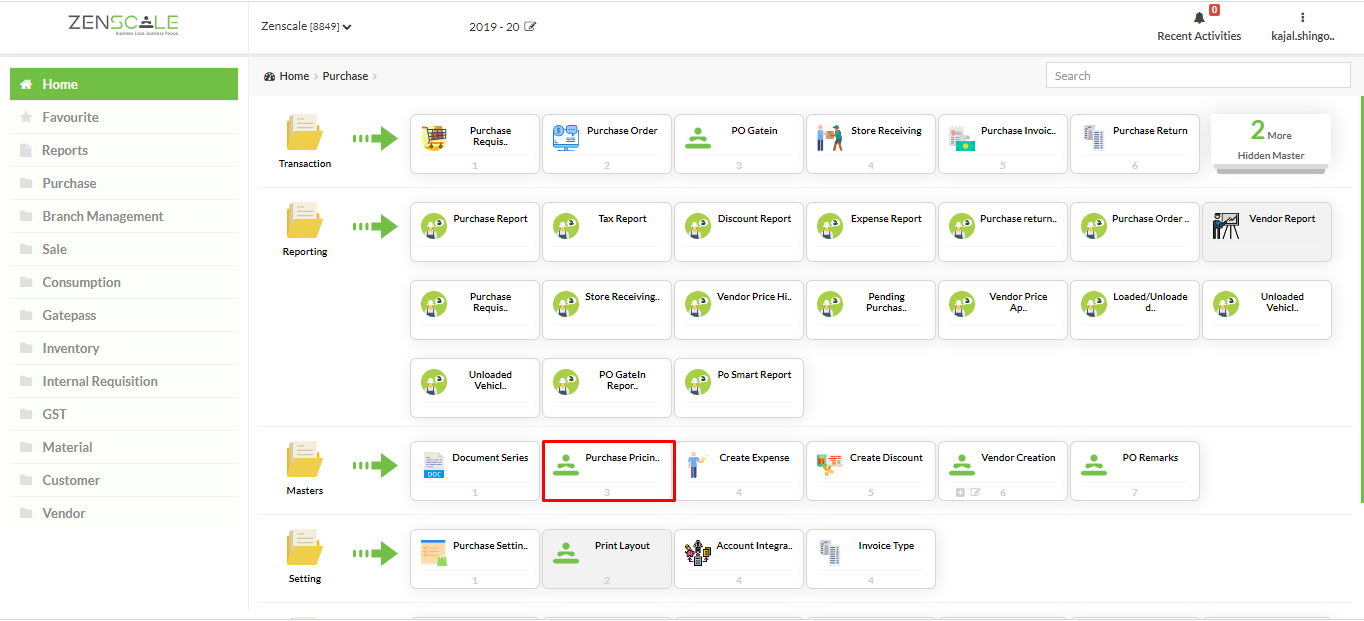 3. Turn on Store receiving via Gate-In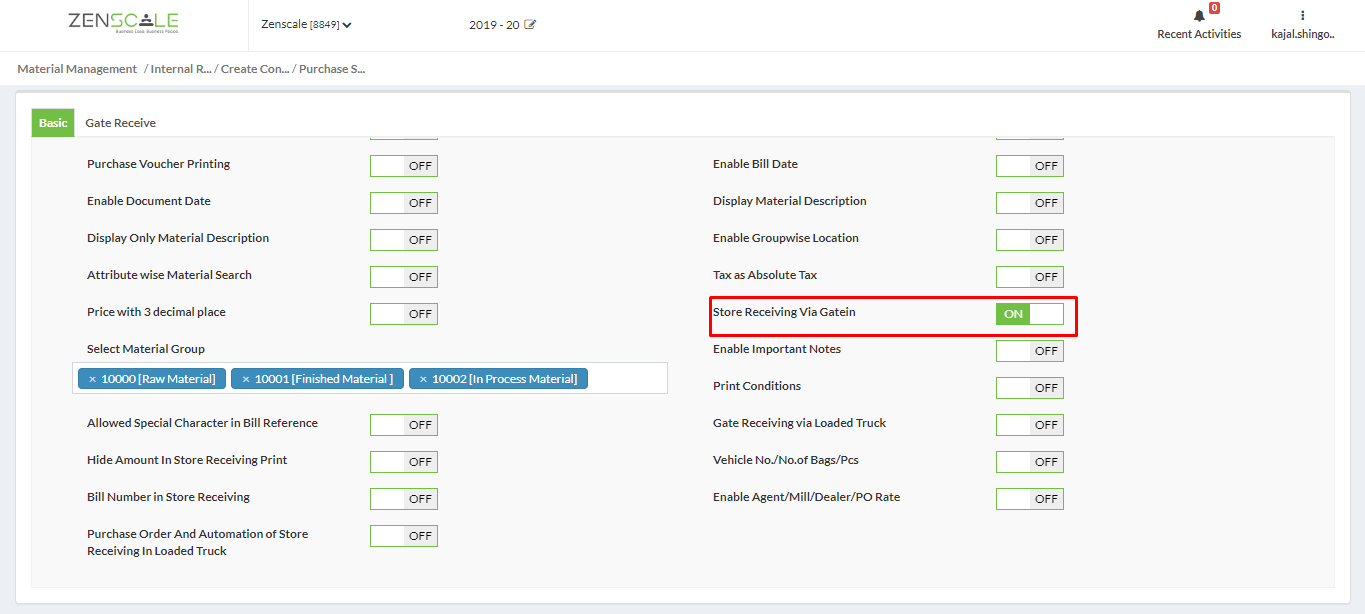 4.Now, Click on PO Gate-In.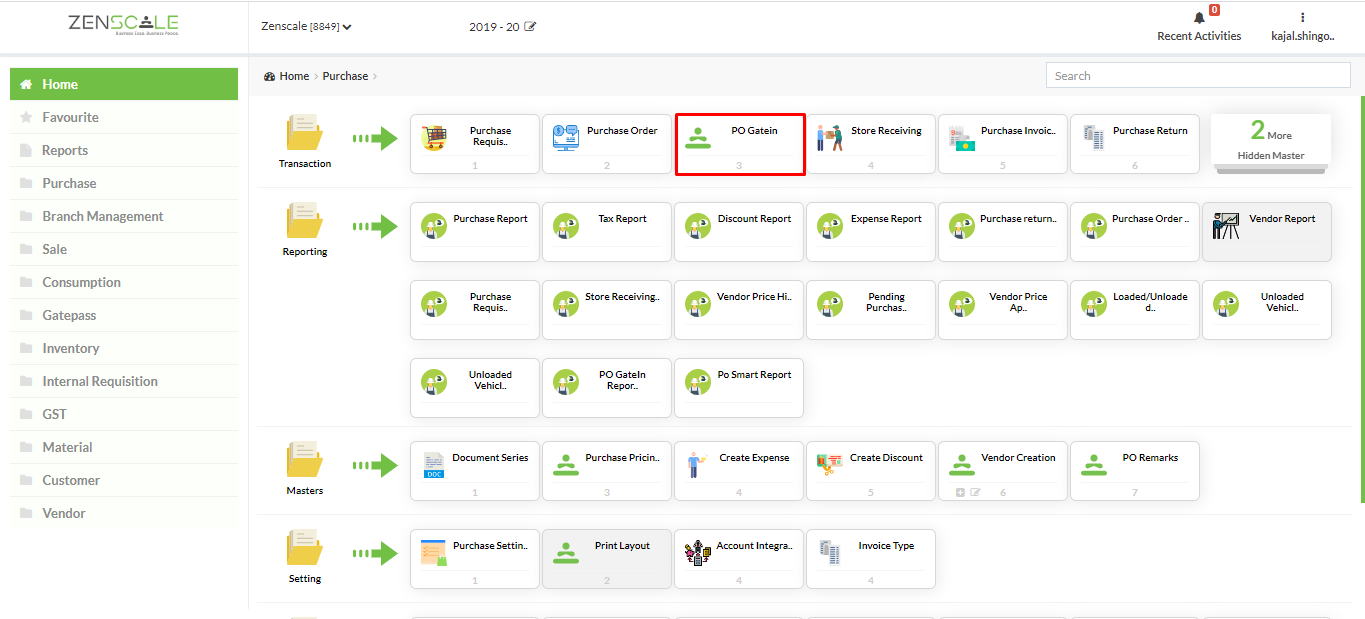 5. Following screen will open.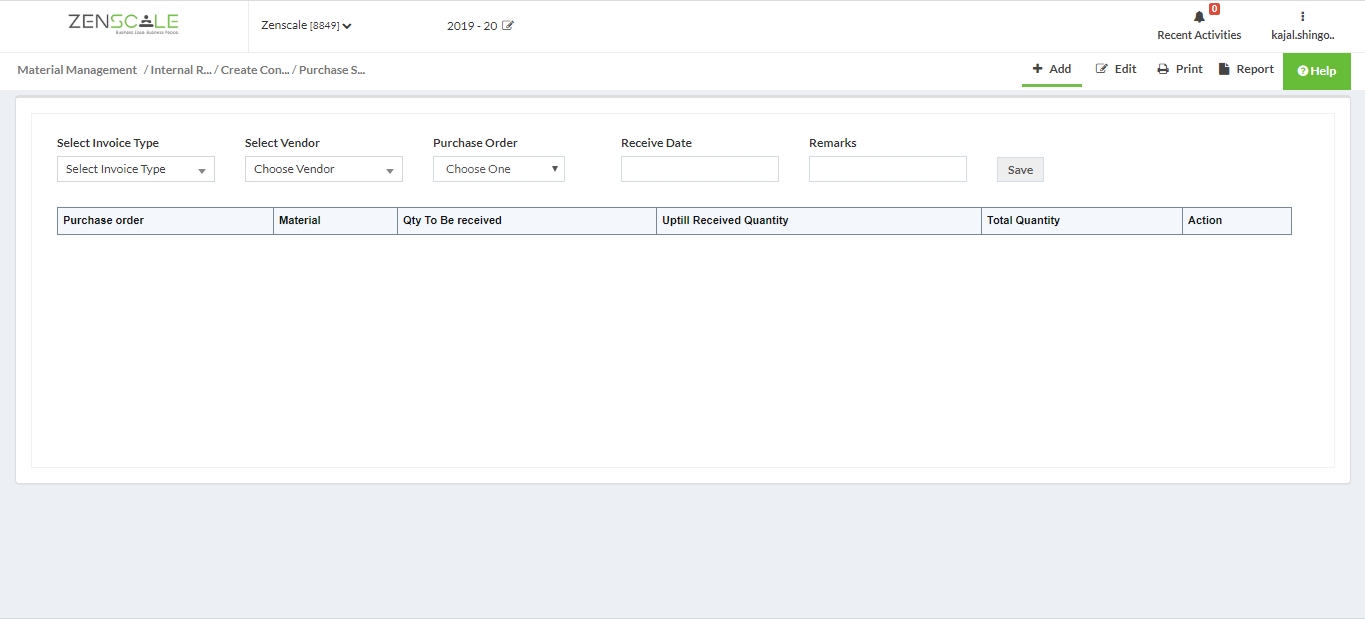 6. Select Invoice Type > Select Vendor > Select PO Number as shown below.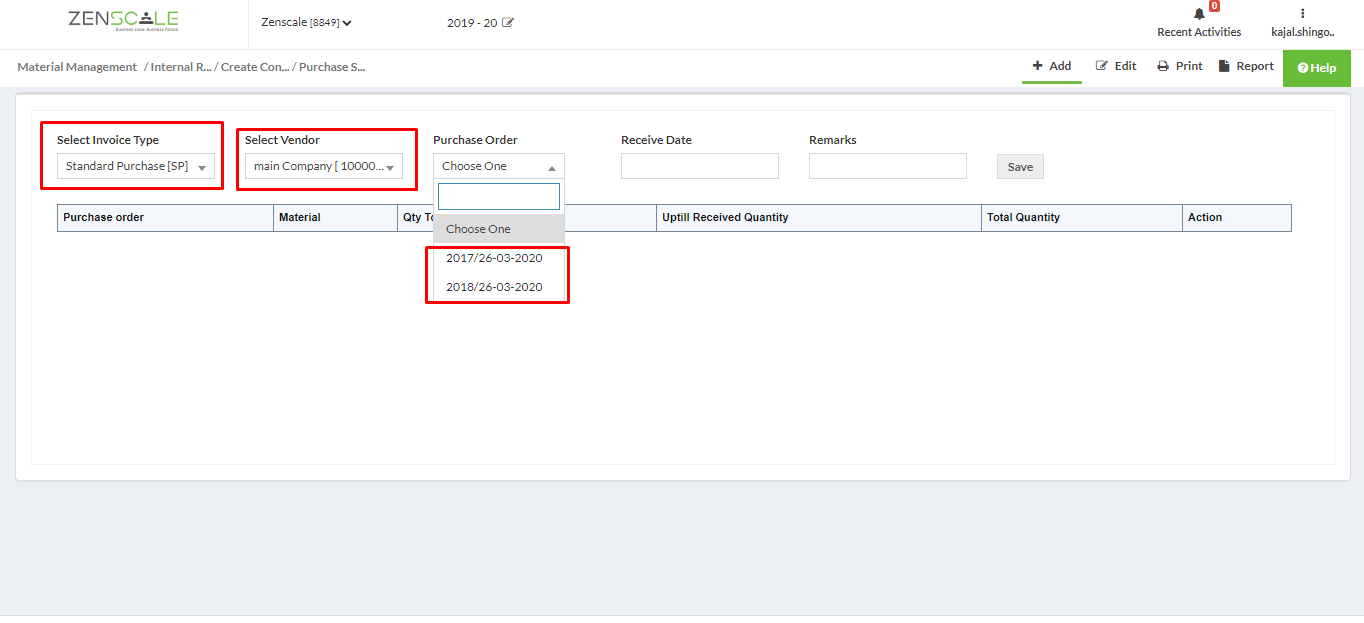 7. Select Receive Date.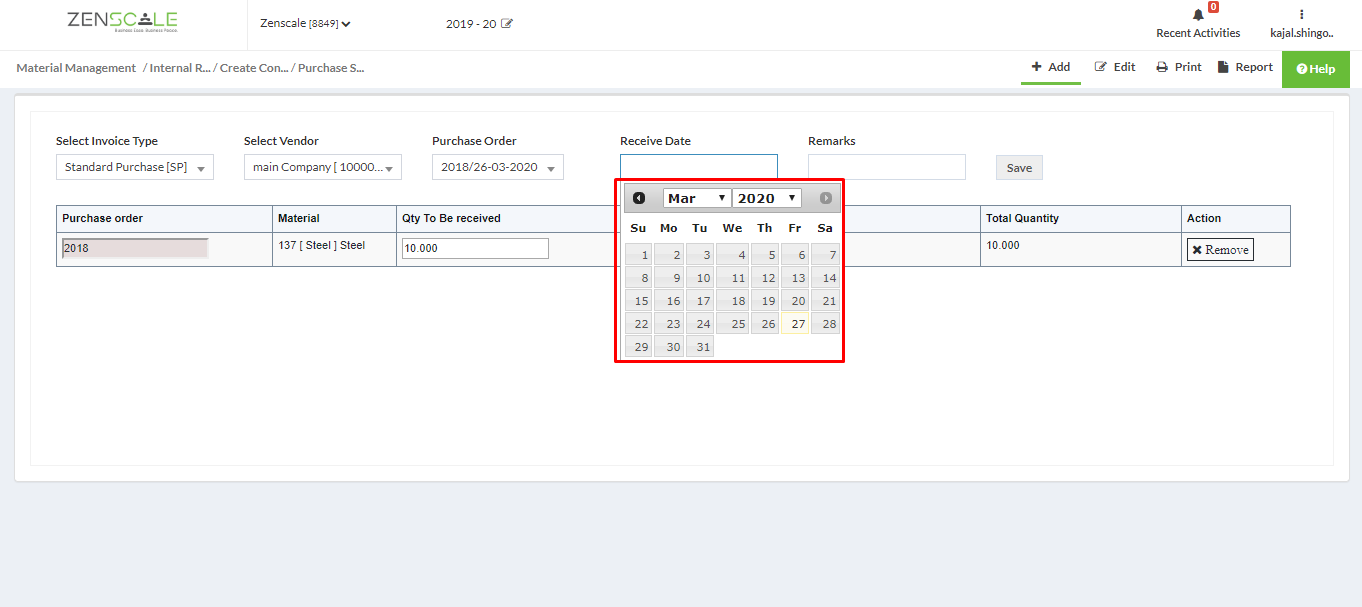 8. Enter Remarks > Click on Save.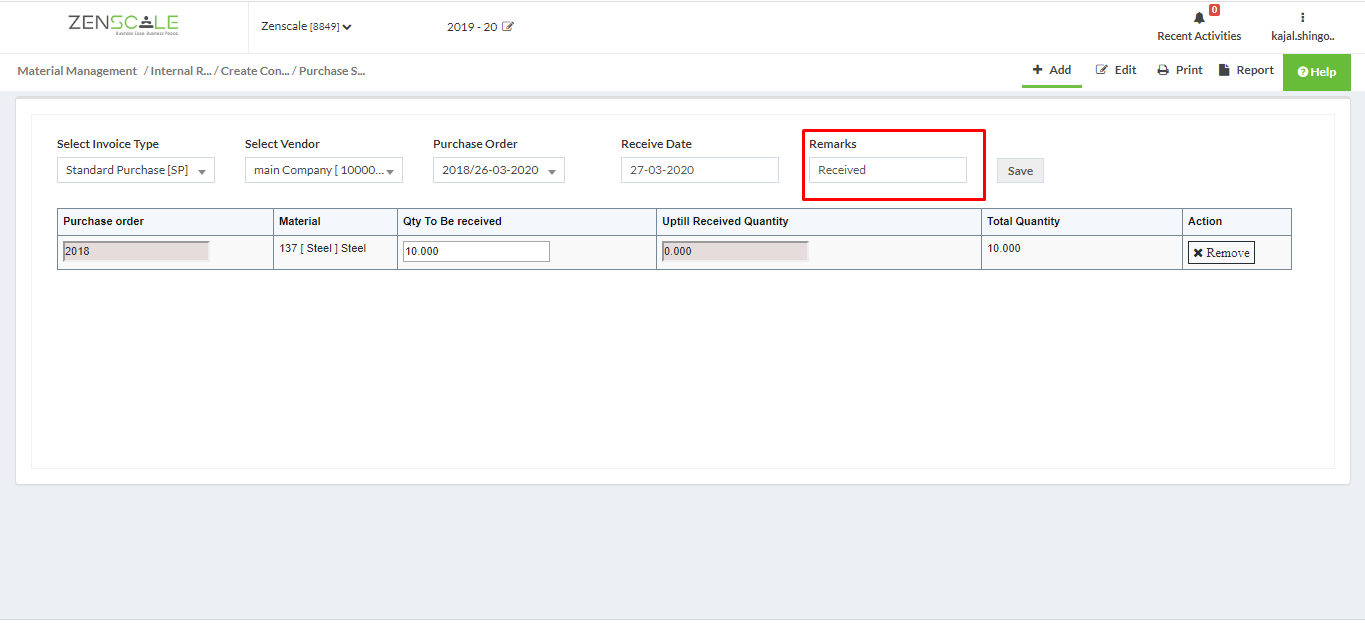 9. you can see PO Gate-In sent for Approval.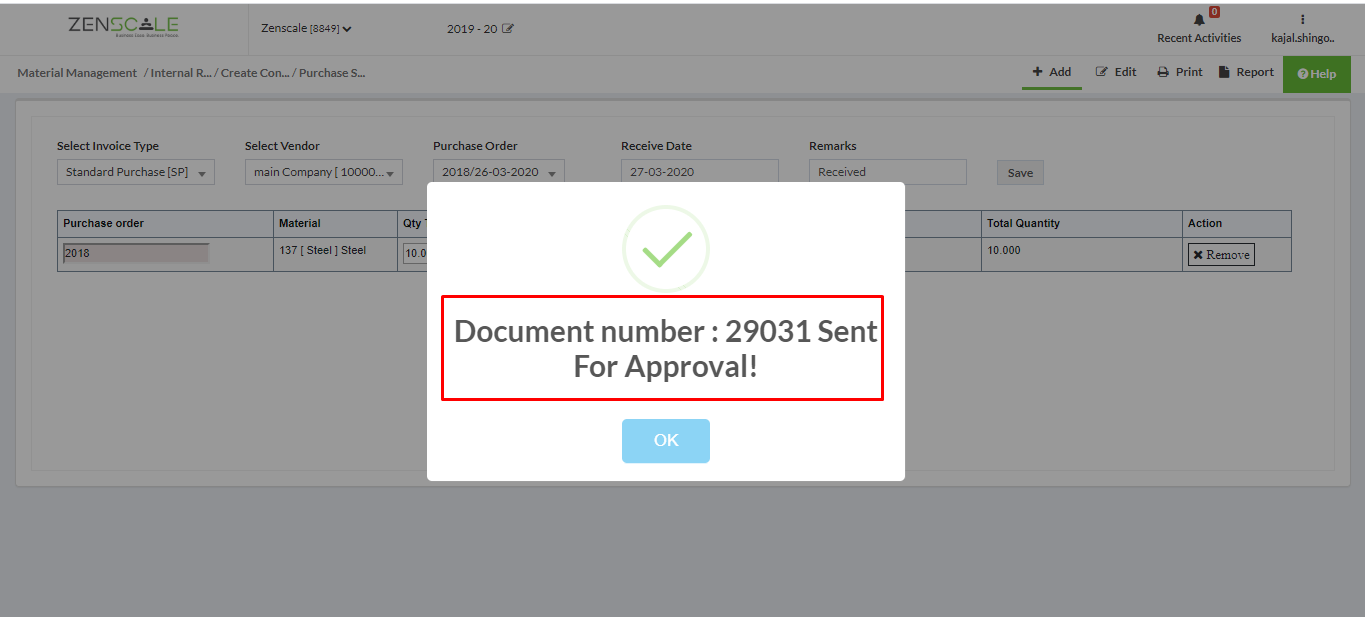 10. You can see approval authority get mail against this entry.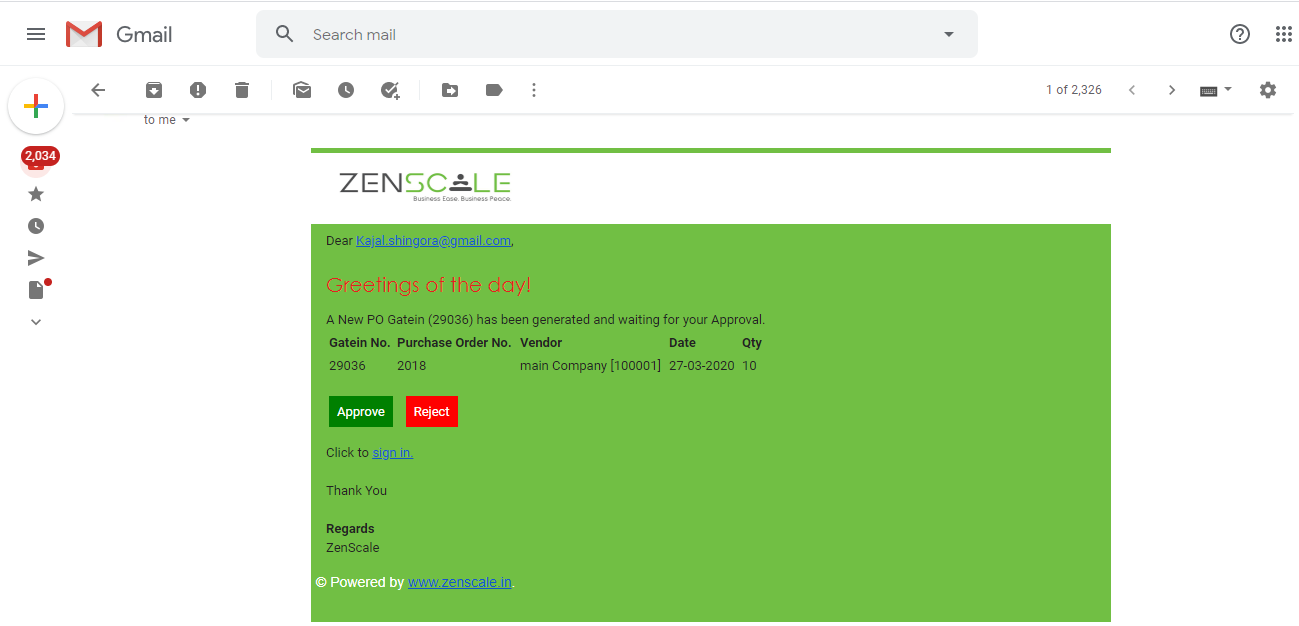 11. Click on Approve as you required.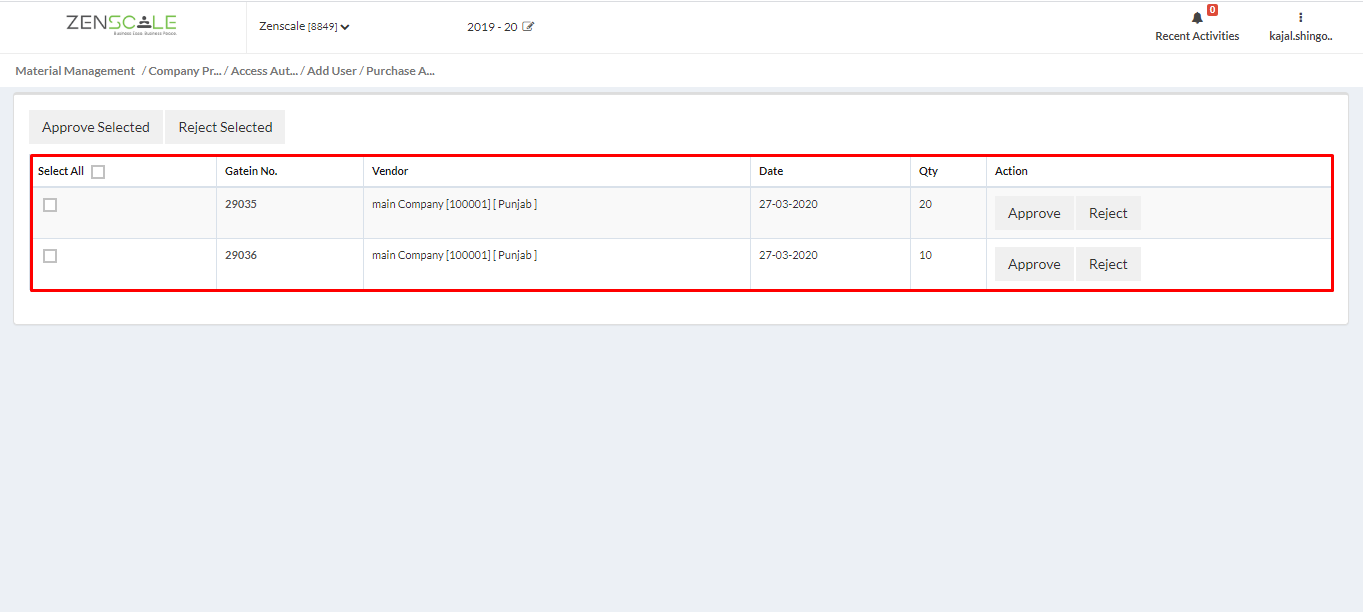 12. Click on Edit option if you want any changes.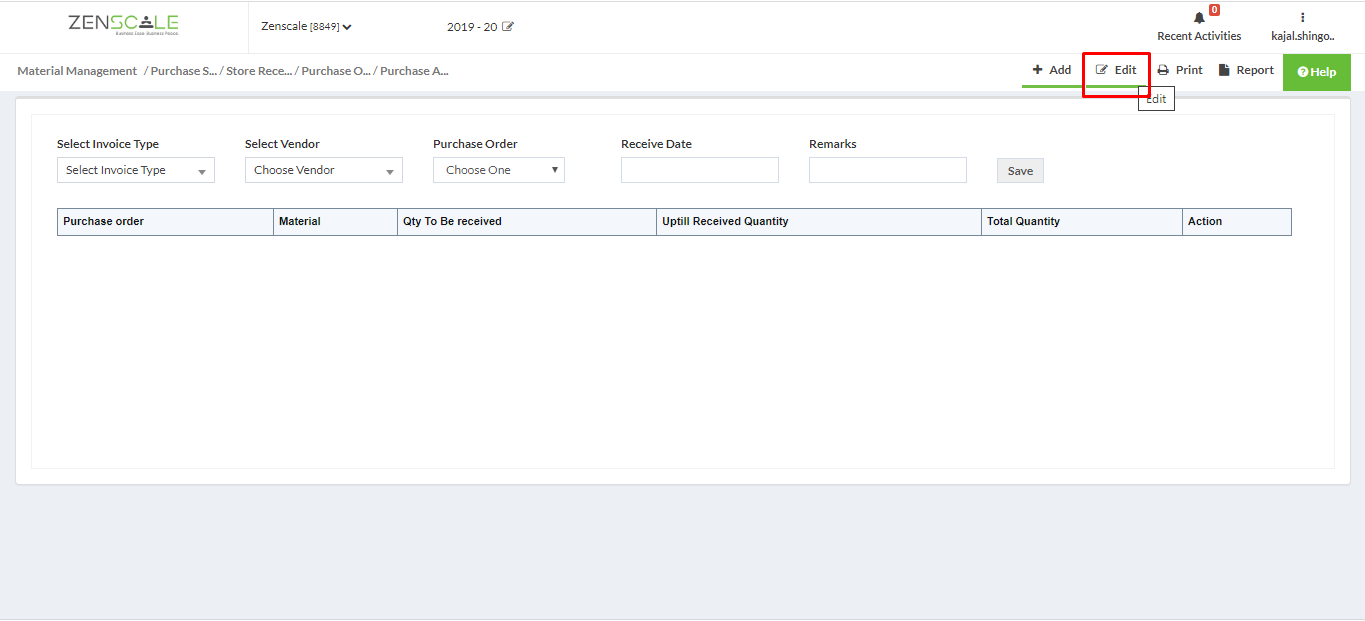 13.Click on print option to get print.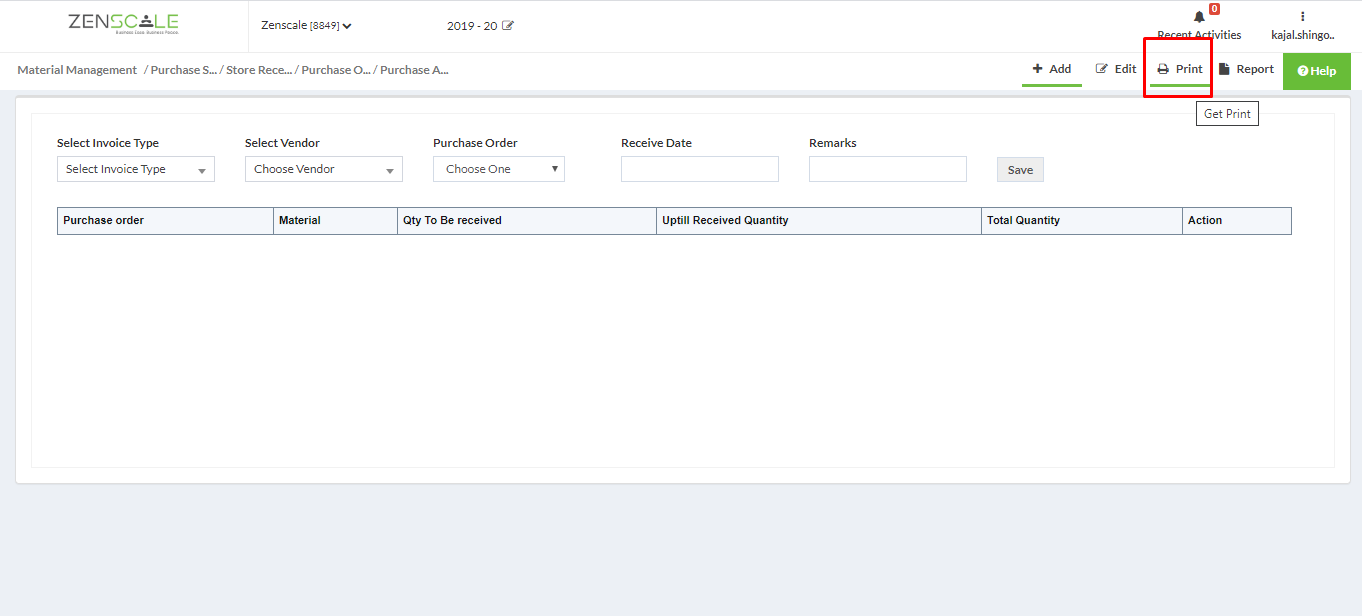 14. you can search the documents based on date selection.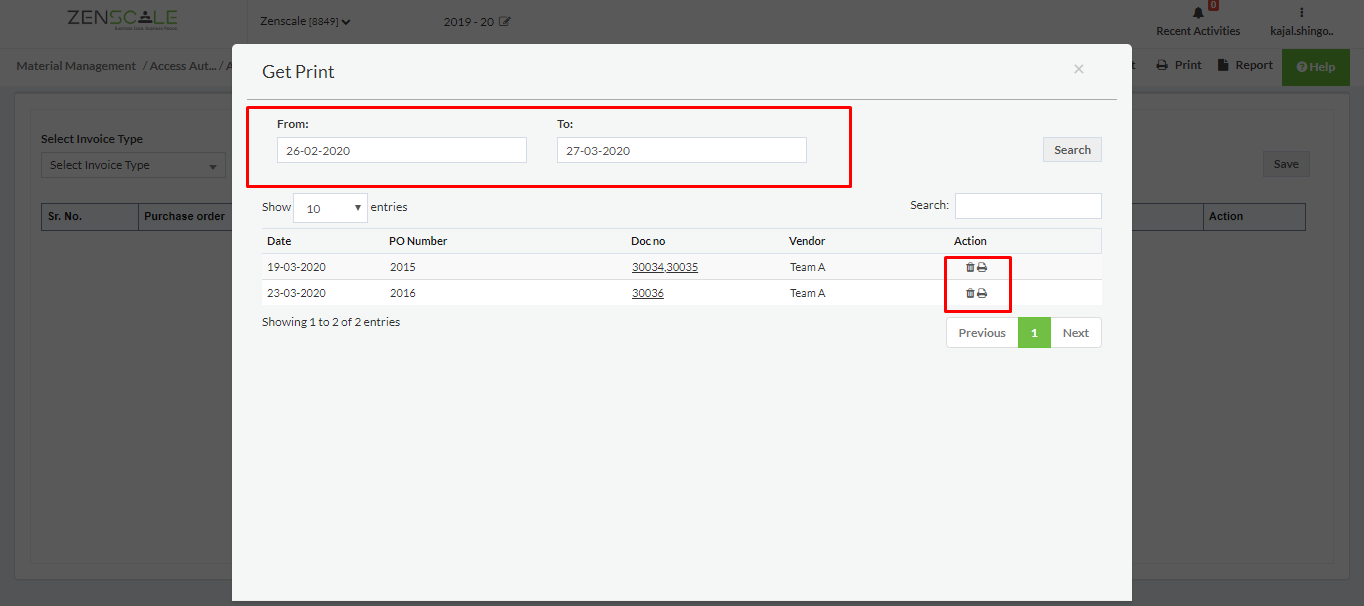 15.. Get Purchase order Gate In Print

16. If you do not need any approval then click on Purchase approval.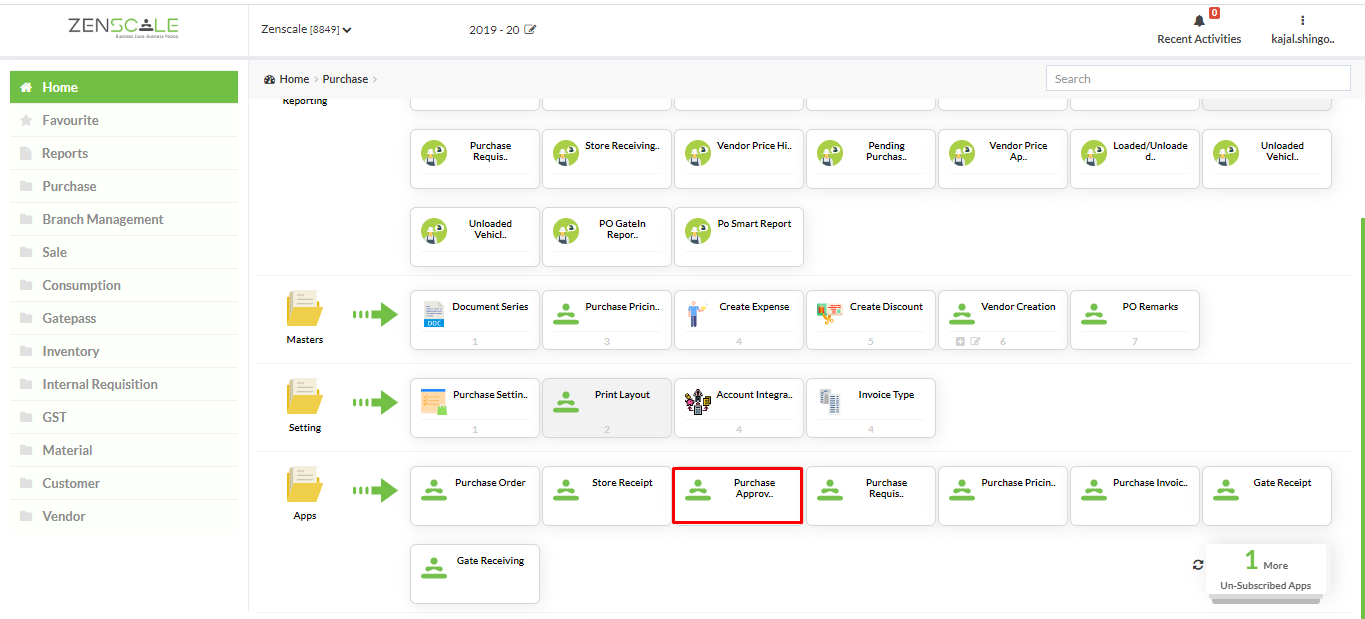 17. Turn the setting off and make entries as you required.