Updated by Implementation
What is invoice type?
Invoice type is a setting document that a supplier creates to charge a customer for goods that the supplier provides to that customer. An invoice has the invoice type invoice, and the invoice item type invoice Item.
Overview
In Zen scale's system the invoice type is a feature of setting document help for tracking the charge a customer for goods that the supplier provide to that customer.
Use Cases
Suppose that there is a company Core wire pvt ltd the company use this setting feature for tracking that a supplier provide to that customer and they can see all open invoices for the selected customer and those where there are open residual items.To navigate to the line item list of a customer direct, choose the arrow to the immediate right of list. A selection screen of the line item list appears that is pre filled with the customer account and the company codes relating to the collection segment.
Steps to be performed
Click on Website
https://www.zenscale.in/pp/app_home_beta_new
1.The page will open.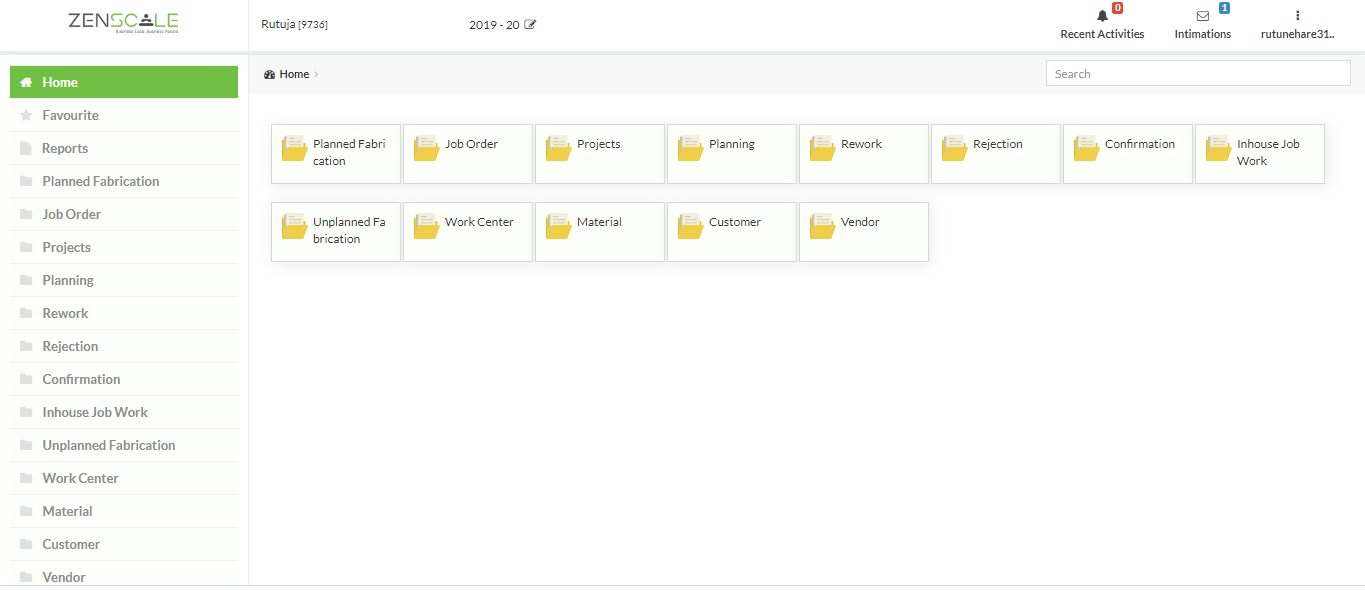 2.Click on project.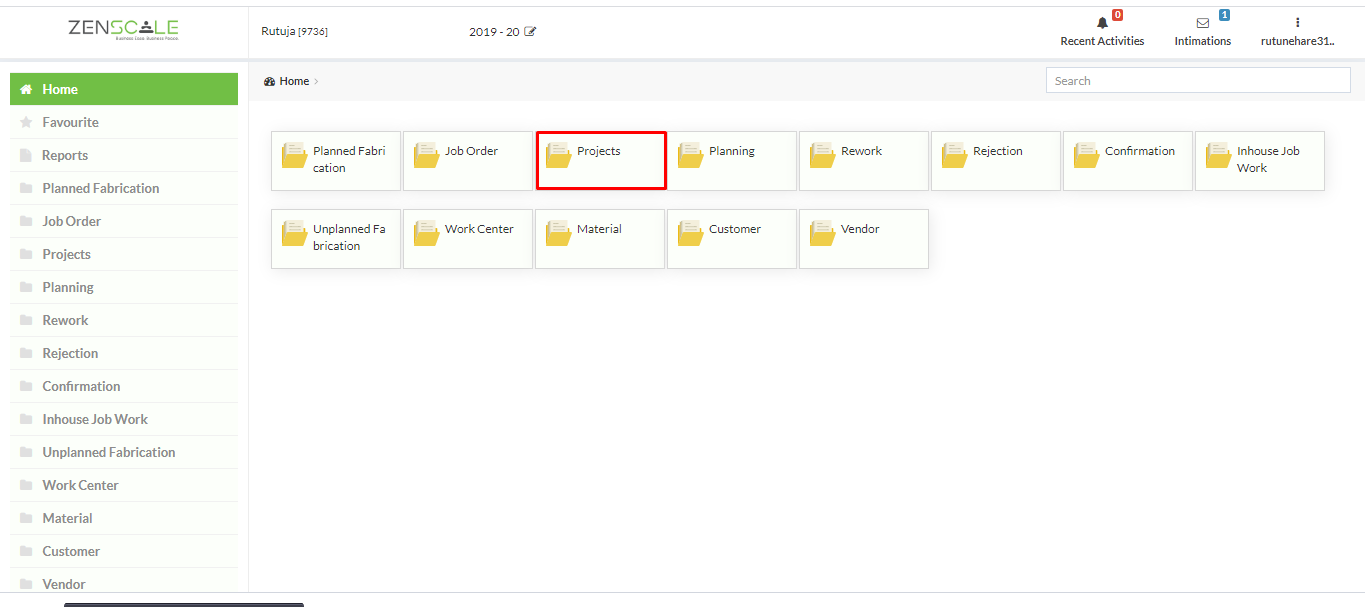 3. The page will open and click on setting of invoice type.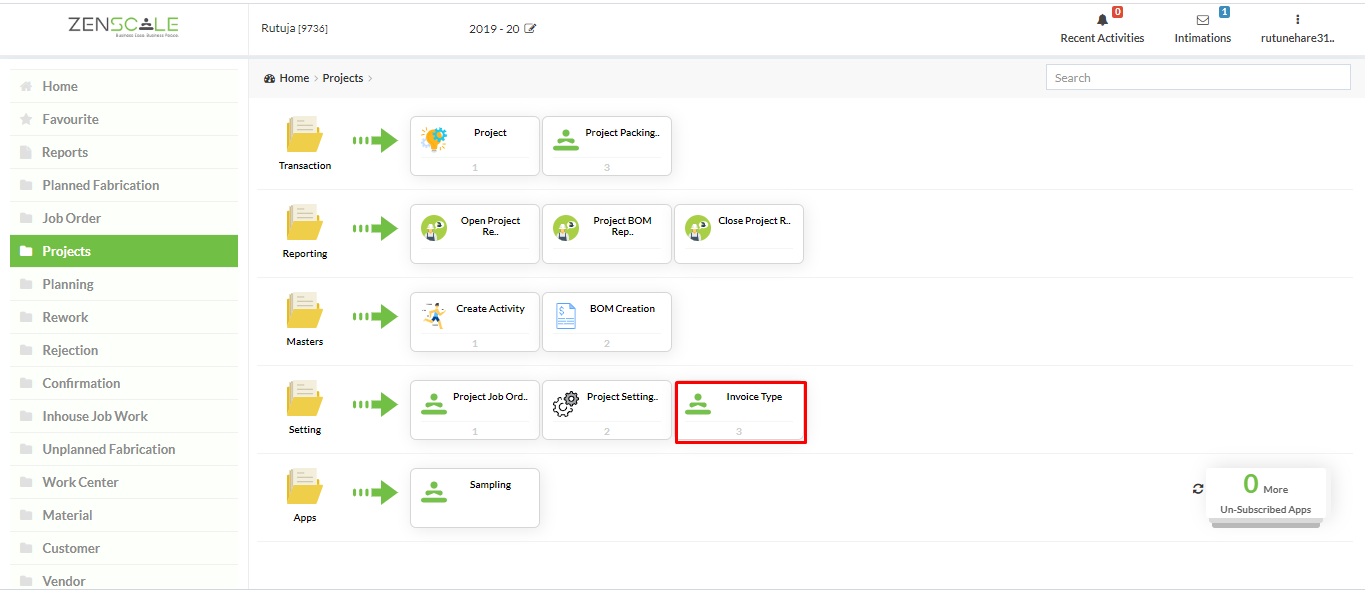 4.The page will open and fill all the mandatory which is highlight in below page.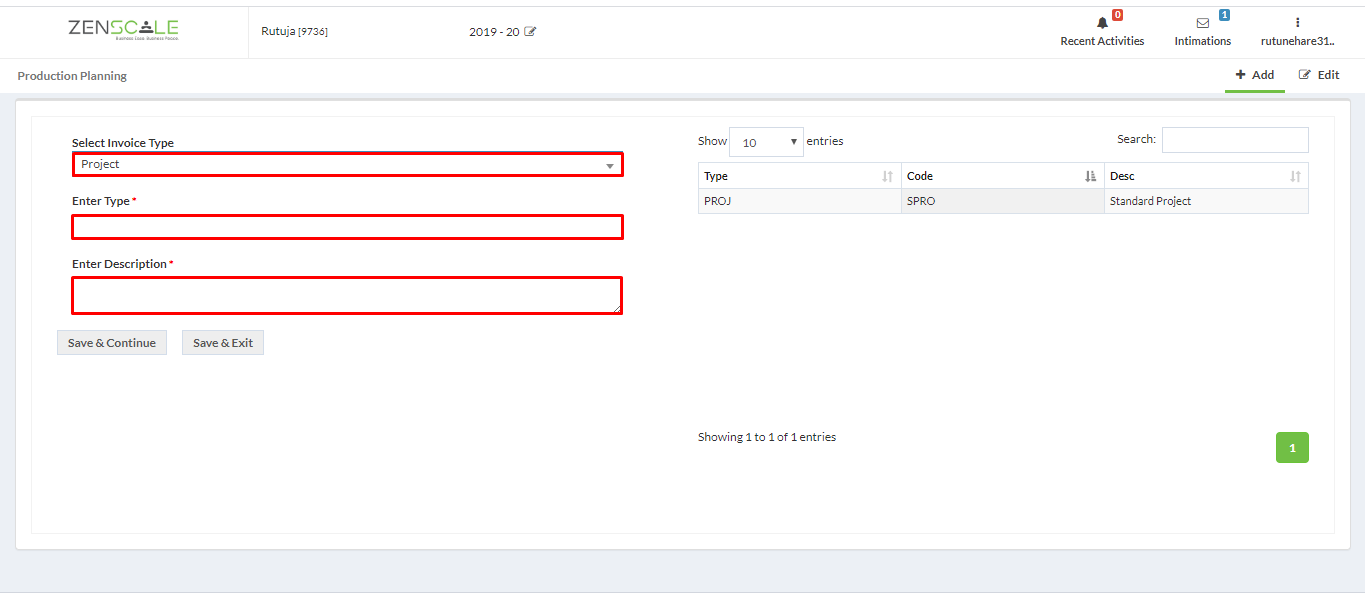 5. Click on save and continue.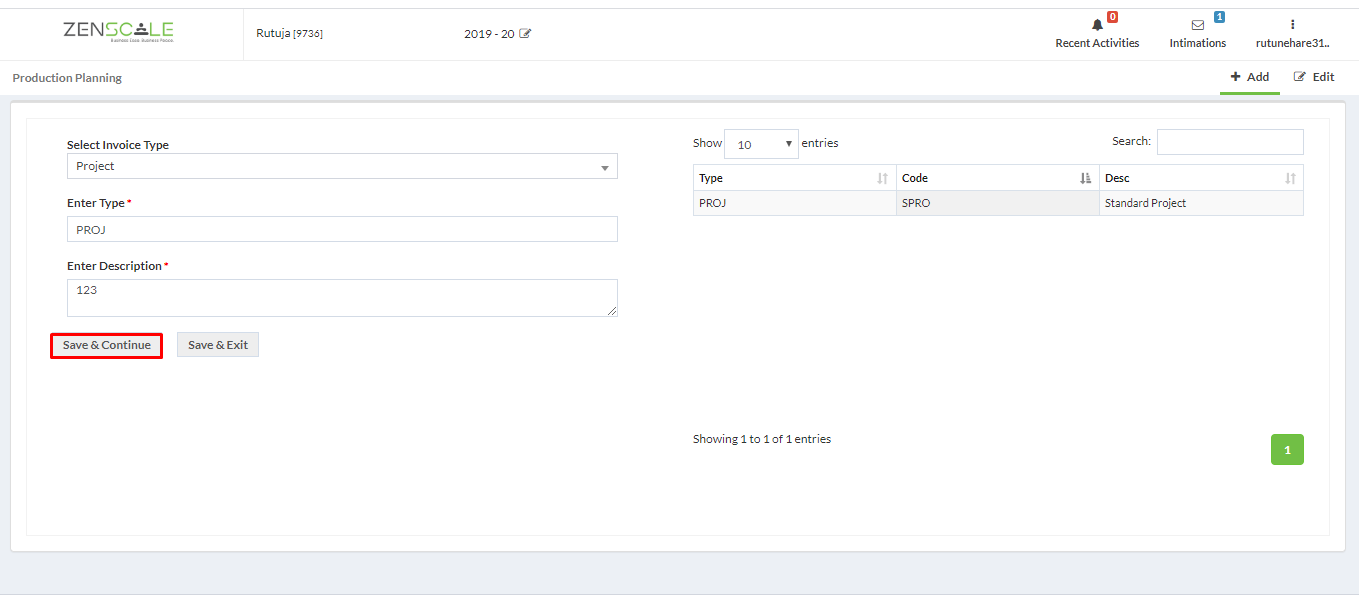 6.It will show that type saved successfully,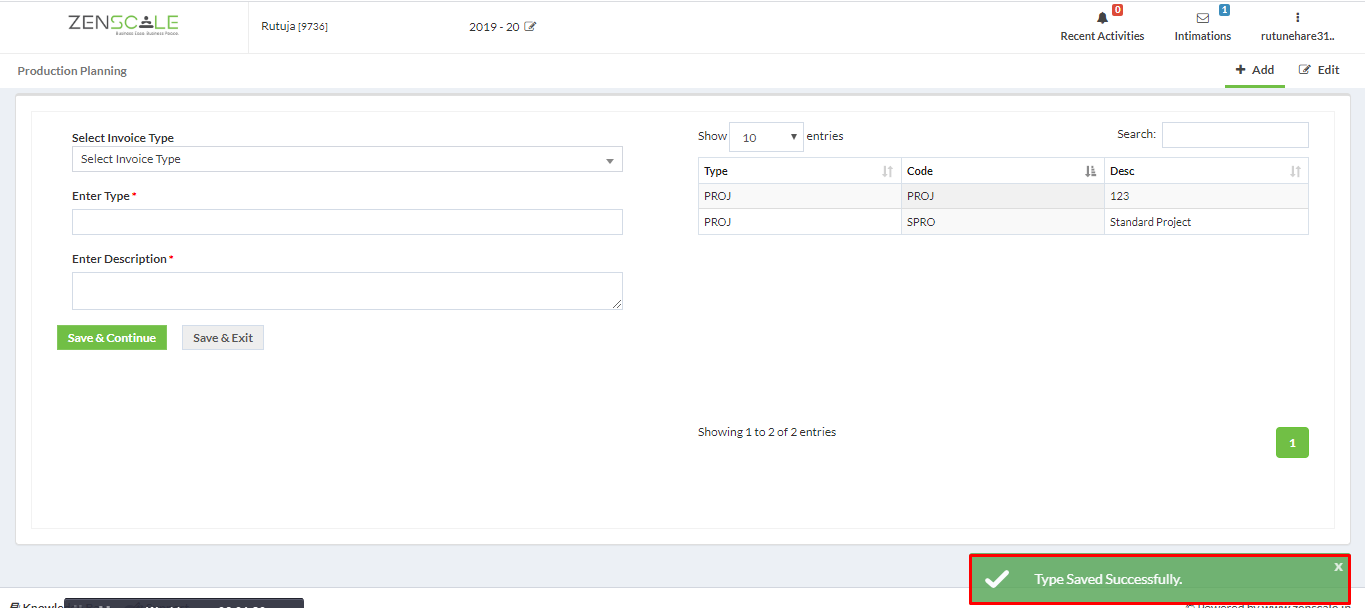 7.The list of created invoice type shown as below page.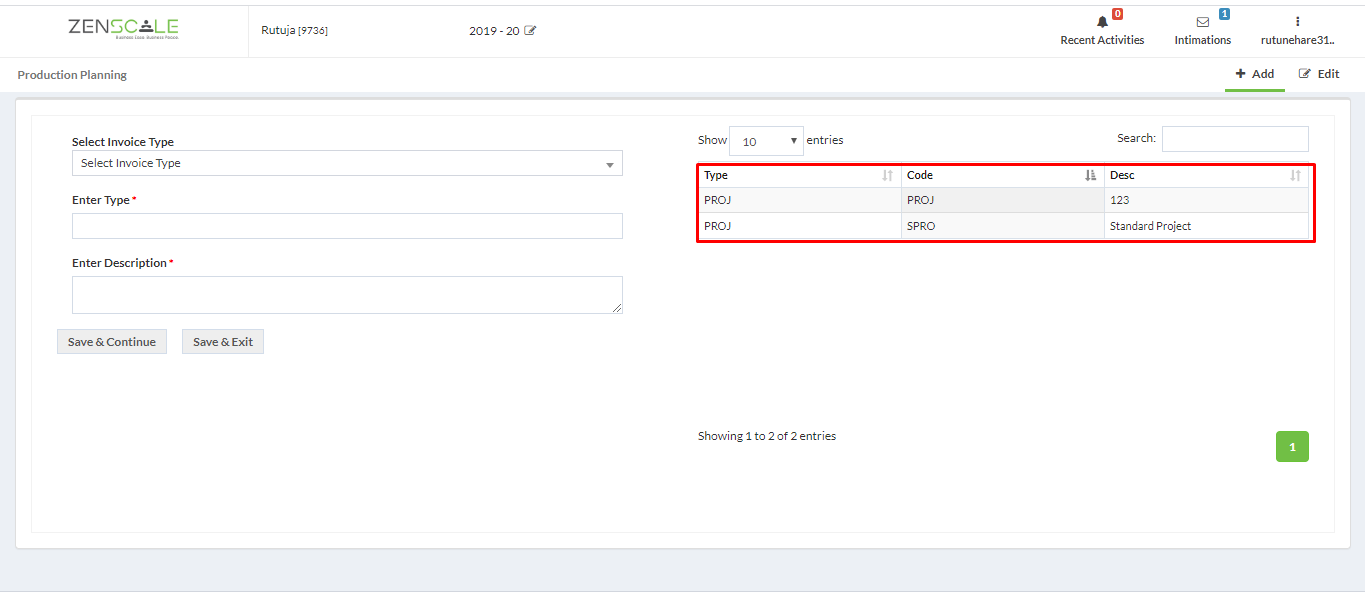 8. If we have to edit about created invoice type then click on edit.