Updated by Implementation
What is Employee Mater ?
Employee master is a complete database of personal and official information of employees including name, address, contact number, department, designation, salary, and so on. Keeping required details of employees is mandatory for every organization as their record.
Overview :-
Employee master is a feature that is provide the proper database of employees which is filled by HR while adding an employee in Enrollment.With the help of employee master HR can easily find an employee details.HR easily secure time with this feature and totally quit there manual work.
Use Case :-
Suppose a company name with Abhishek Industries Private Limited. In this company 500+ employees working.Due to number of employees HR facing issues while finding the employees data. In this case HR use enrollment and create proper employee master with proper details.
Steps to be performed :- For employee master user need to fill enrollment part.Following below steps to know about enrollment :-
1. Enrollment > Employee

2. Employee master
ID card> First name> Last name>Employee nominee>nominee DOB>DOB>DOJ>Employee type>Mobile no> Email> Employee Address> Correspondence address.

3. Salary Master
Basic> proposal increment date > CL>EL>Gratuity> Bonus>PF>ESI>Fortnight(if required)>Overtime (if required)>CTL(if required).

4. Entity Master
Department> Section(if required)>Entity(if required)>Category(if required)>Grade(if required)>Shift>Week off>Designation(if required)>Bank name>Bank Account name>IFSC Code.

5. Other Details
Marital Status>Qualifications>Experience>Religion> Nationality> Reference By(If any)>PF number> State> UAN number>Aadhar number> PAN number> Language know.

6. Deductions
Insurance Deduction (if any)> Insurance date(if any)>Food Deduction (if any)>Professional tax(If required)
7. Previous Entries *this option use if any employee previous pending balance
Month> Open Casula leave>open sick leave> year> open CTL>Open earned leave as showing below.

8. Others
Incentive (If required)> Self care login> Desktop self service> Mobile self service> Allow mark attendance> Emergency contact person>Emergency person name>Emergency contact number.

9. Documents :- Following the below process to add required documents in system :-
a) Click on Add Files.

b) Select path where the scanned documents saved.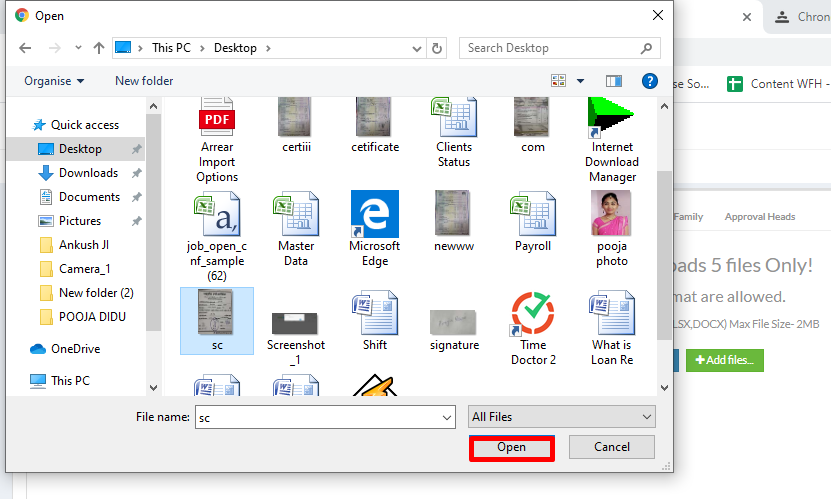 c) User can attached 2 MB data with above process.

10. Family
Father Name> Mother name> Spouse name> Kids name.

11. Approval Heads
Punching Head>Over time head>Expense claim head

*We can give import option to "n" number of employees add in employee master. Following below steps to know about import option :-
1. Click on Import option

2. Click which heads you need fill data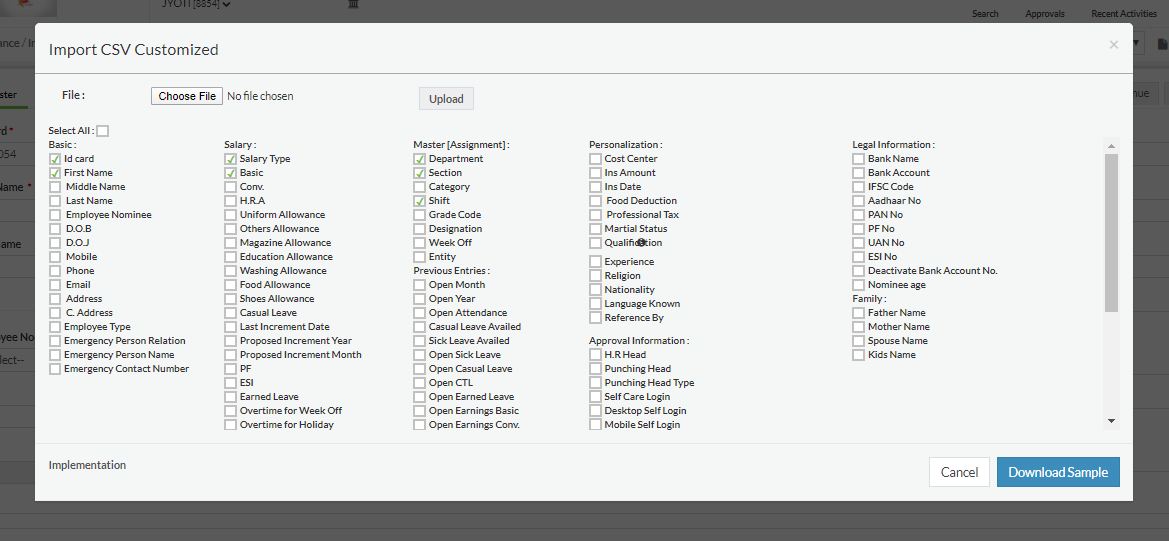 3. Click on download sample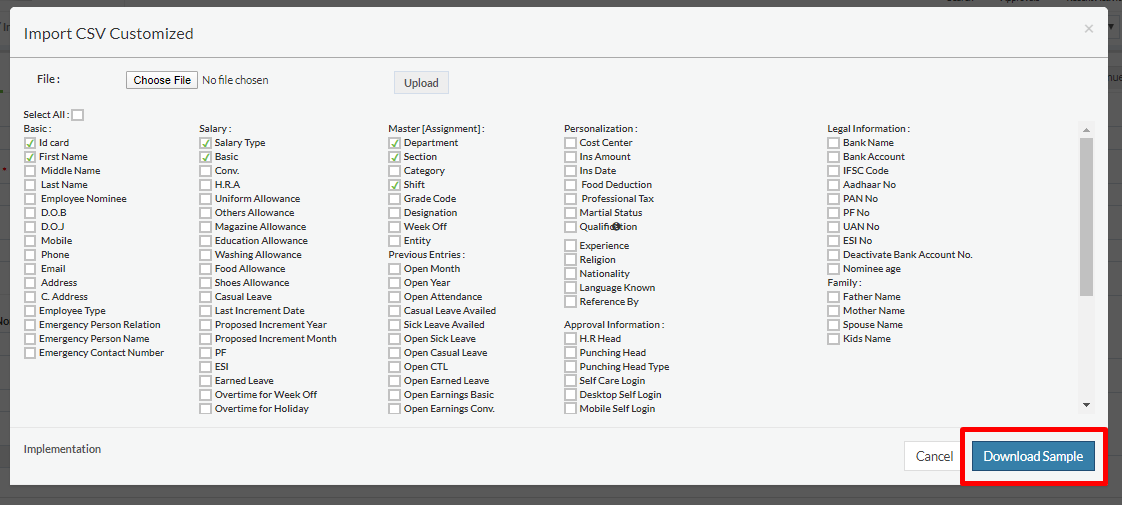 4. Fill the sample as given example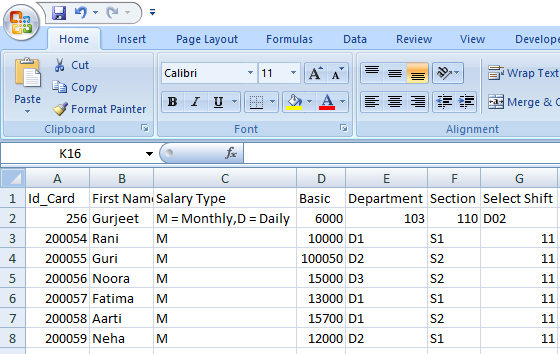 5. Save the filled CSV file.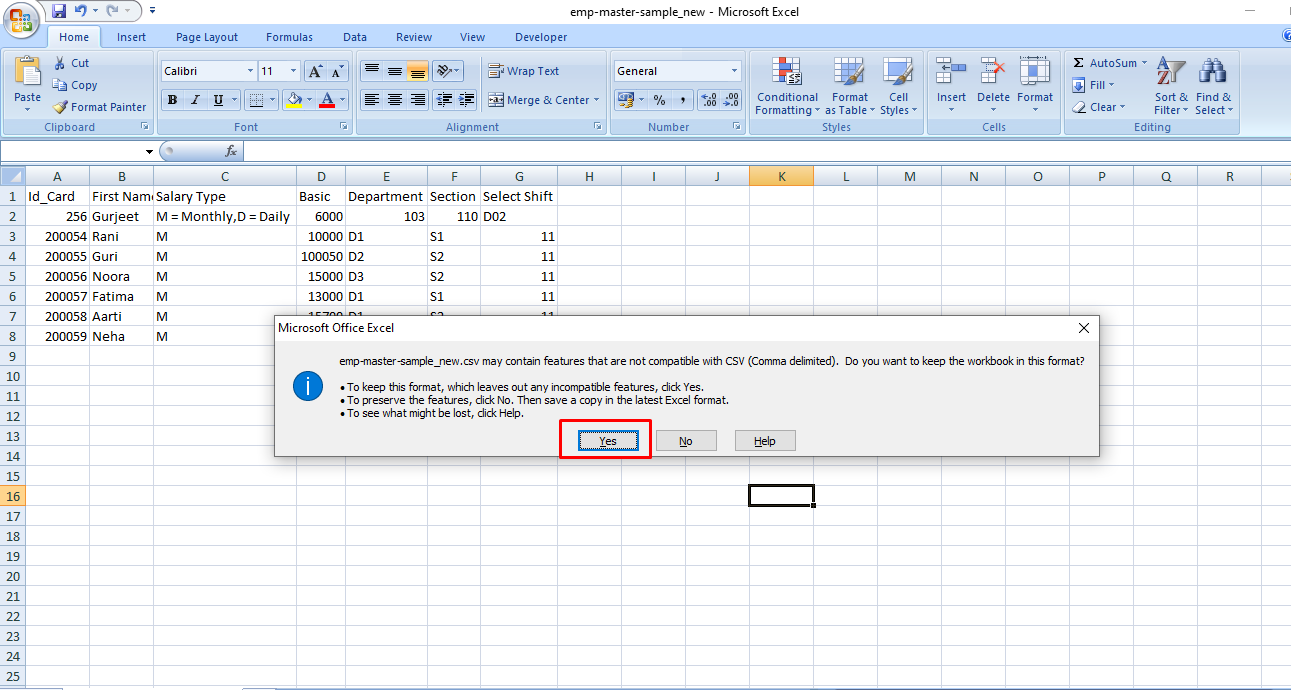 6.Click on choose option.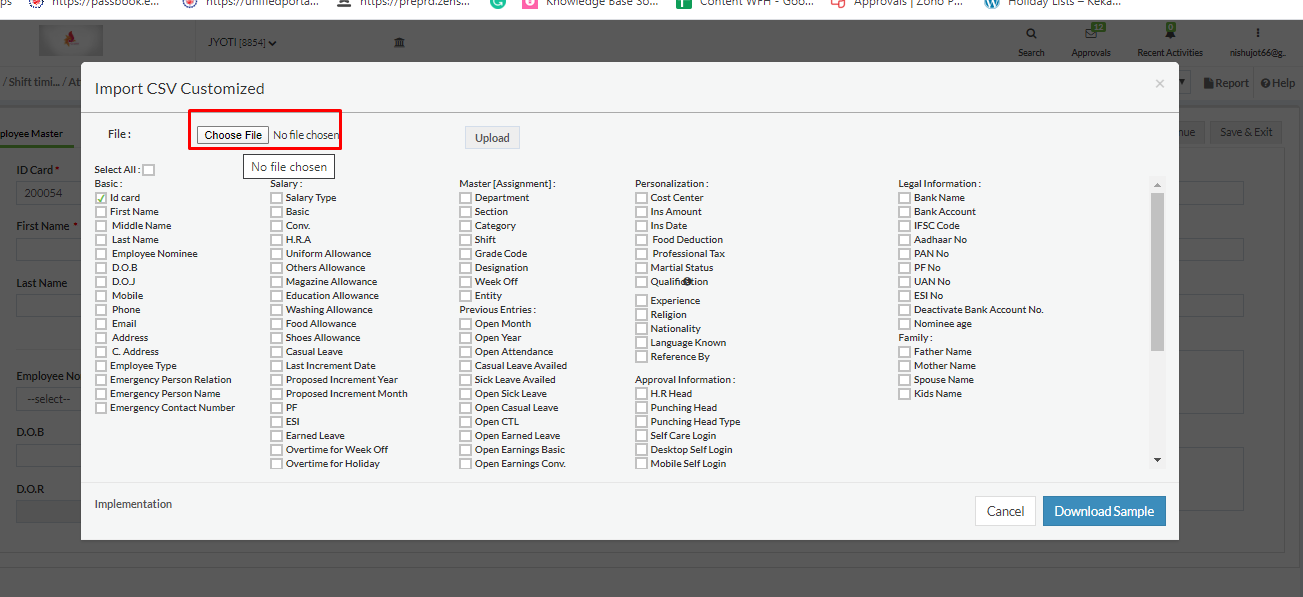 7. Choose the path where the filled CSV file saved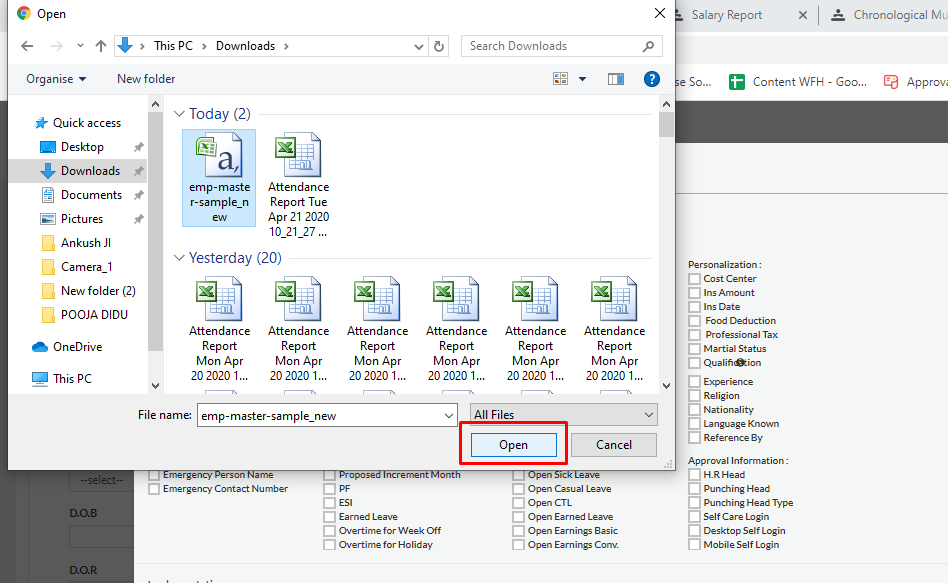 8. Click on upload.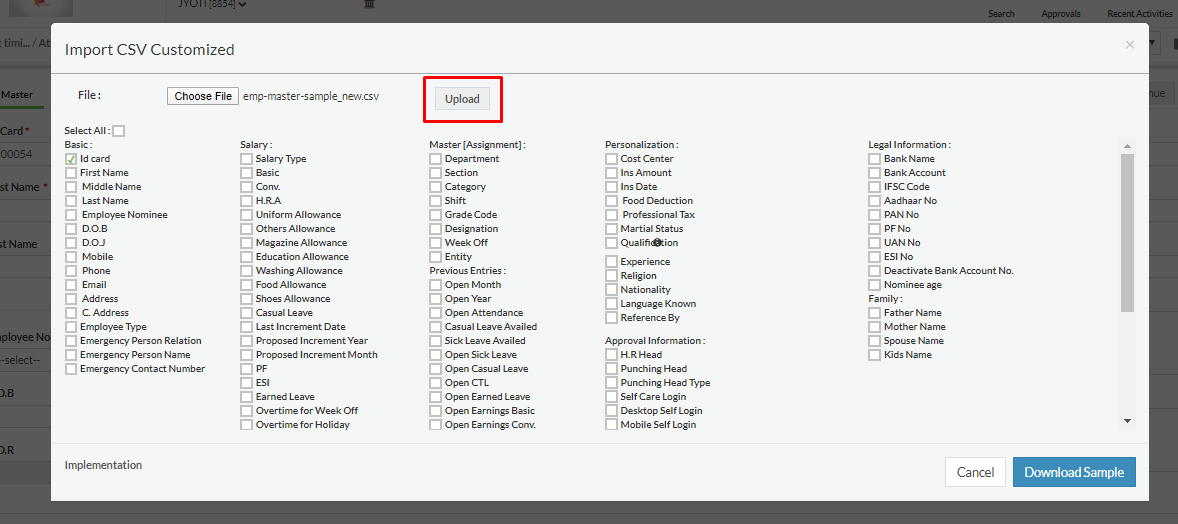 9. Your data uploaded successfully.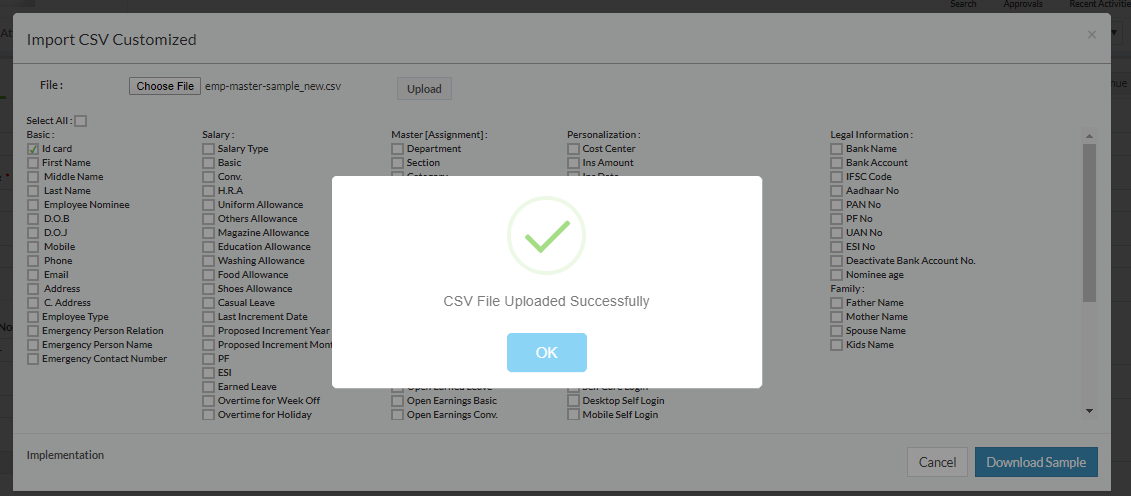 * ID Card, First name,Basic,Department and Shift is mandatory parts while enrollment.Without this user unable to create an employee