Updated by Implementation
What is Gate pass ?
Gate pass is simply a printed document that needs to be filled out by the person who wants to move out of the premises of the organisation.
In another way the authorized gate pass document is verified by the security persons in charge of the gate and they will allow the movement only if they see the authorized gate pass.
Overview
In Zen scale system gate pass is a part of Material Management module that help for person to move out for work with company through permission from their in-charge .This feature helps the company to record the data of stock in and out from company.
Use Cases
Supposed that there is a company shri sai pvt ltd In starting days they are not using any particular system for Gate pass.when they issue material for some outsourcing activity they are not able manage their efficiently they faced a lot of problem and confusion in it though manual method.
When the company joined with zen scale's system and by using feature,gate pass the gate pass allows the organisation to get a record of the time of movement and to track the person responsible for the movement.This quite easy for them manage stock and send material to another outsourcing company for some particular activity gate pass can be returnable or non returnable if it is returnable they can be received issued item after performing such activity and then in another case for non returnable there is no need to received material they can just issued system provide with complete detail such as receiving date and issuing date which is beneficial for them,
Steps to be performed
Click on website
https://www.zenscale.in/app_home_beta_new
1 The page will open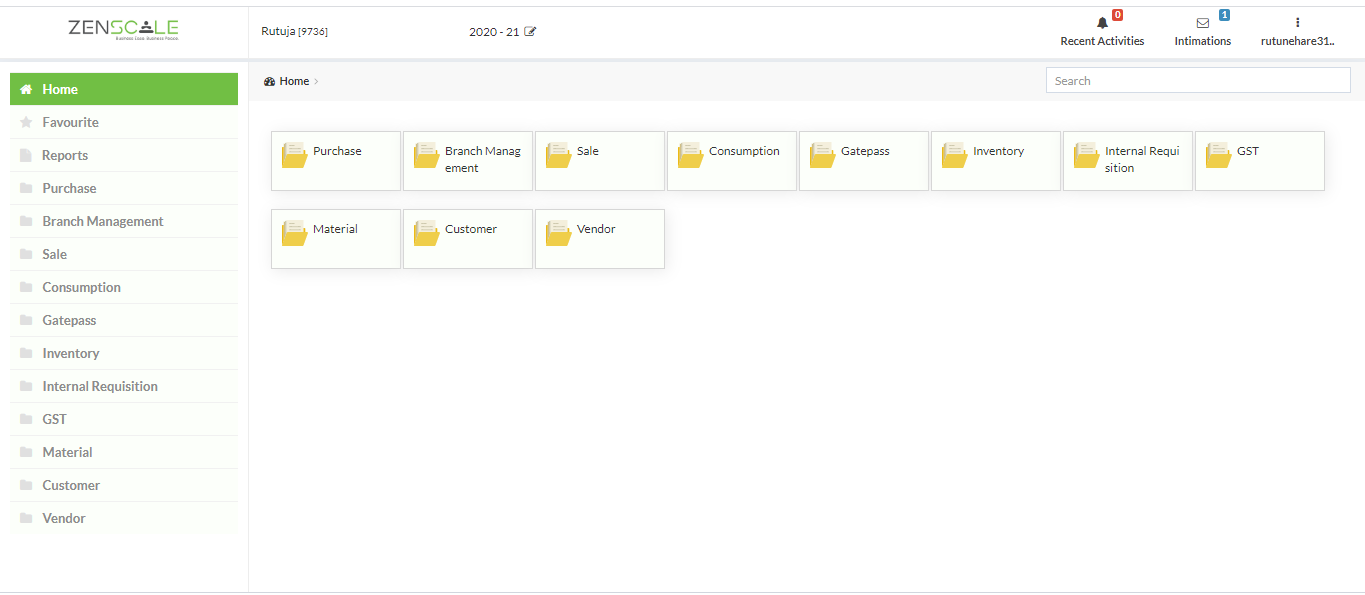 2. Click on Gatepass module.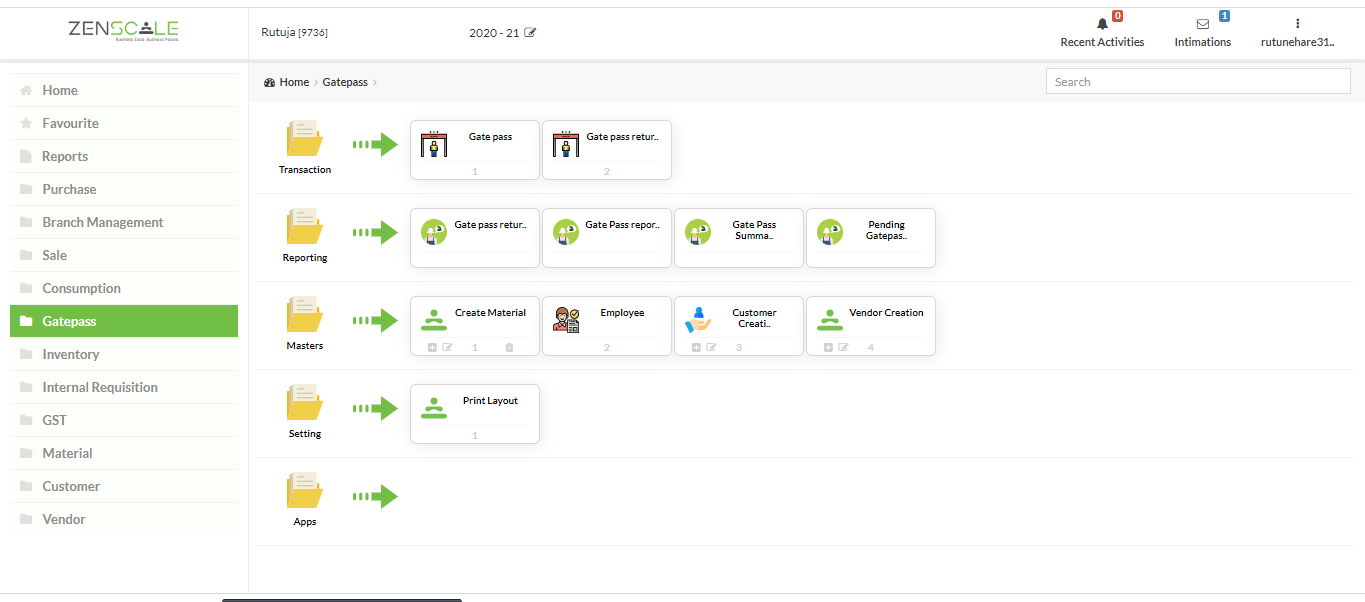 3. Click on Gate pass.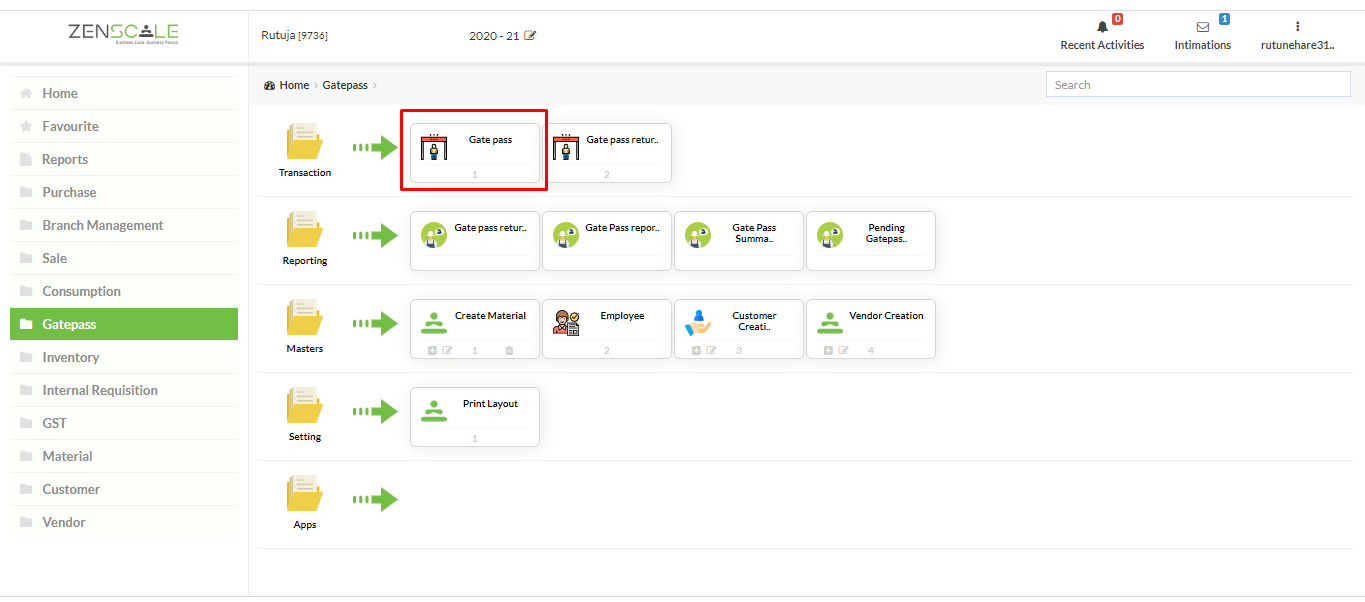 3 . After clicking on gate pass the page will open,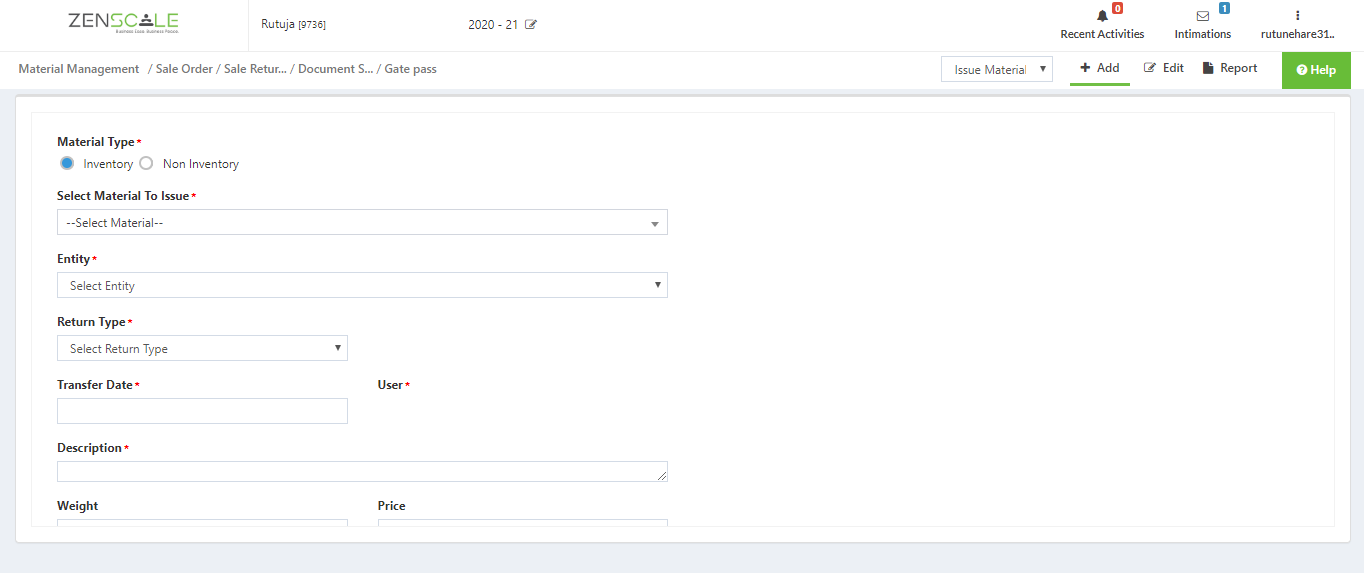 4.Select inventory : Here we are taking an example of returnable gatepass, Select the material.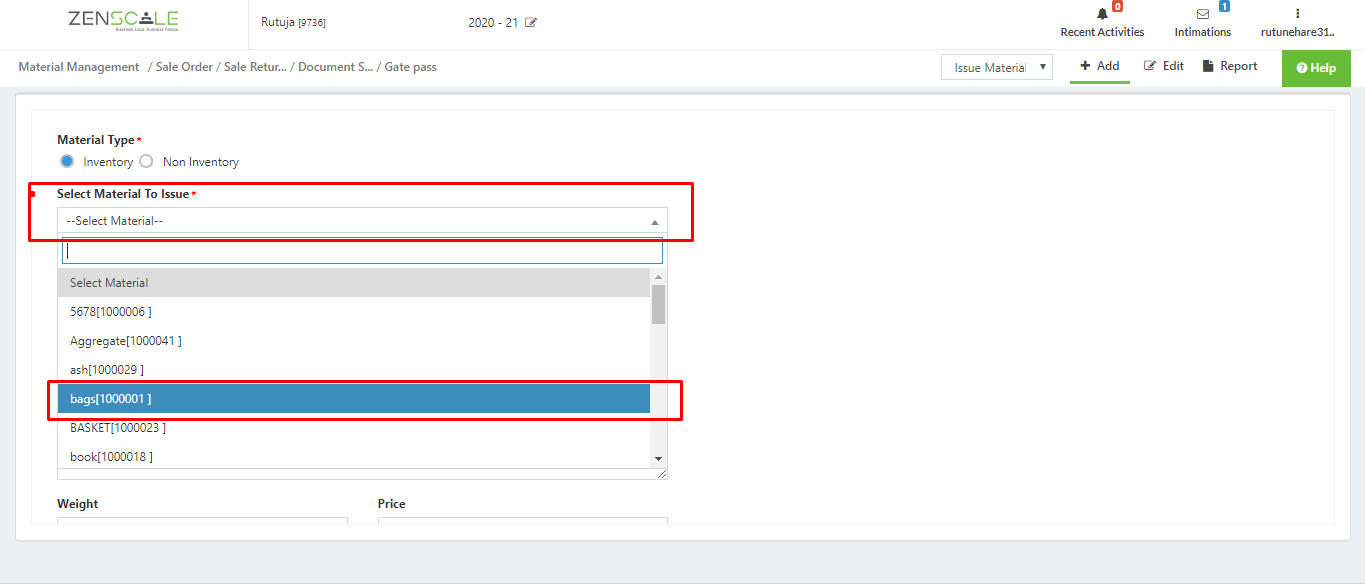 5. After selecting the material a window will appear on the right where you can enter the quantity of issuance.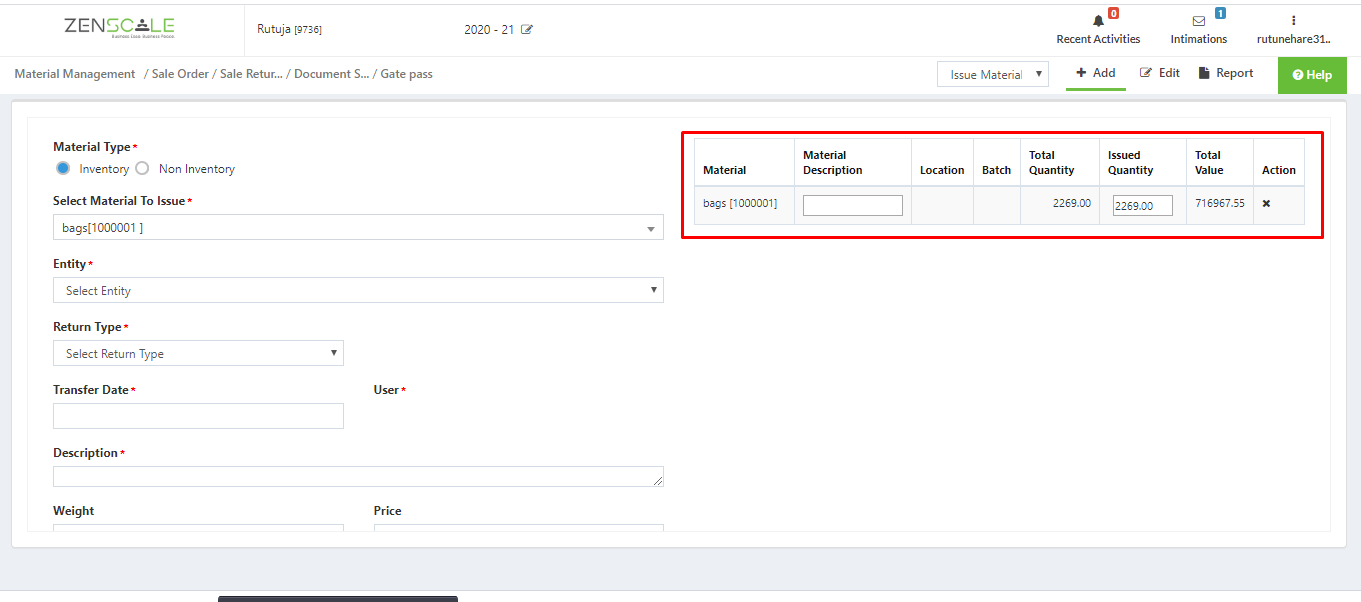 6. Then select Entity, i.e. for customer, vendor or employee. Here we will select vendor.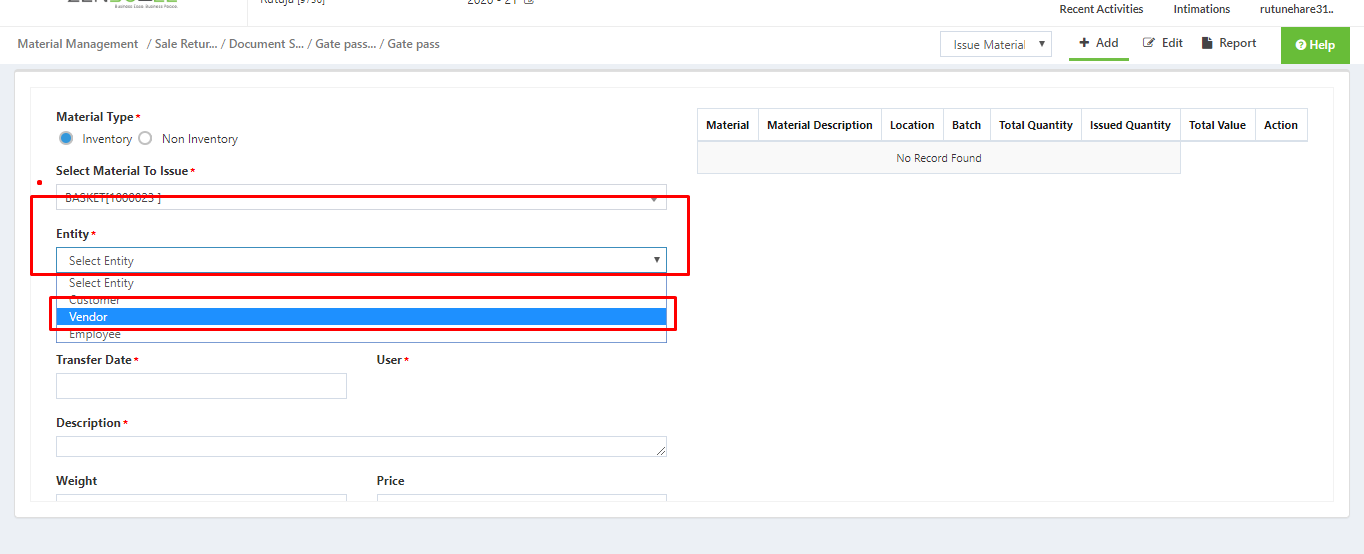 7. Select the type of gate pass. Here 1st we are selecting Returnable type.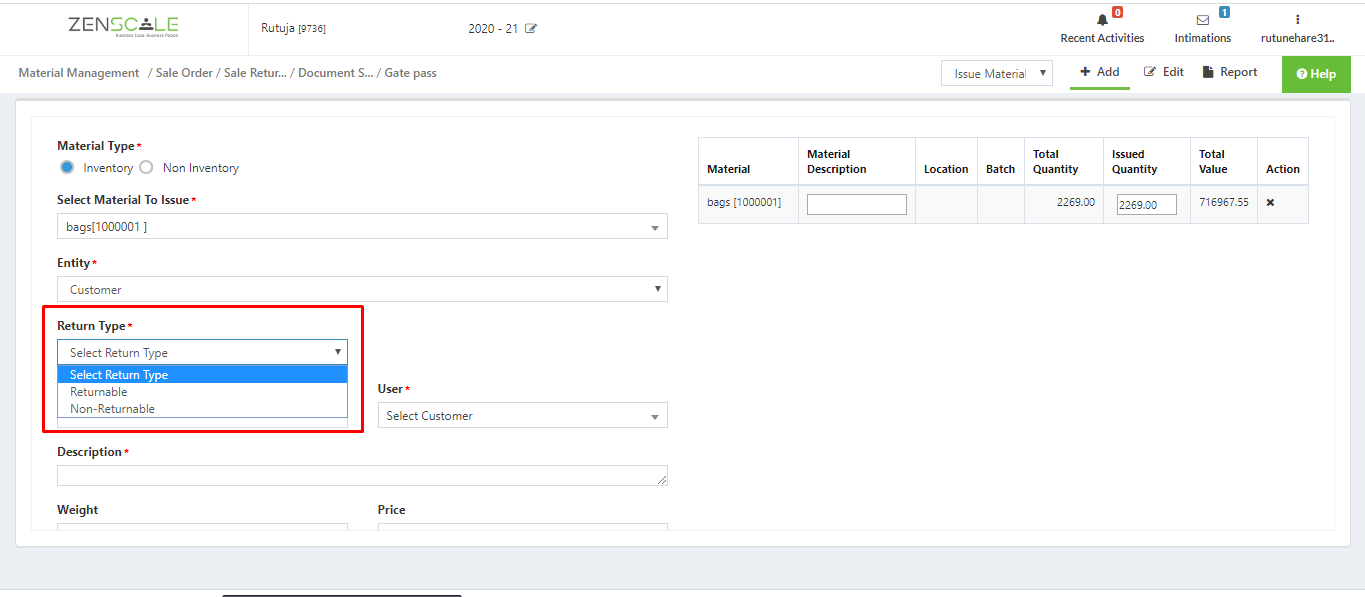 8.After selecting the returnable type there is an option of return date.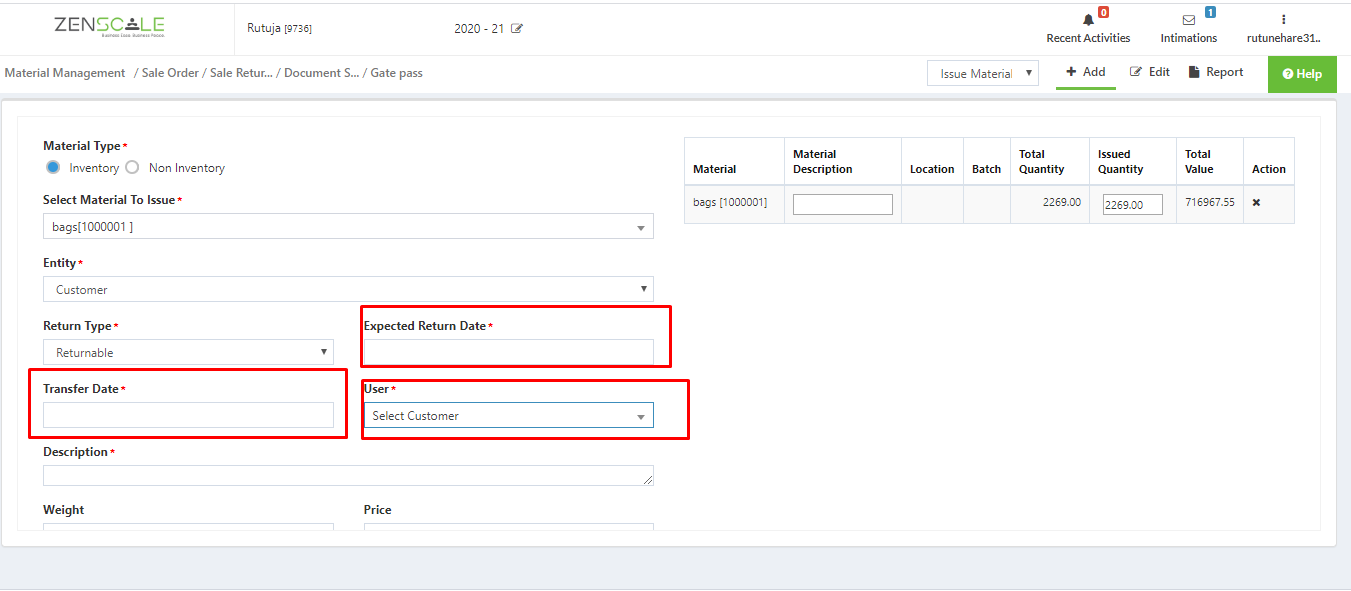 9. Fill all the mandatory fields .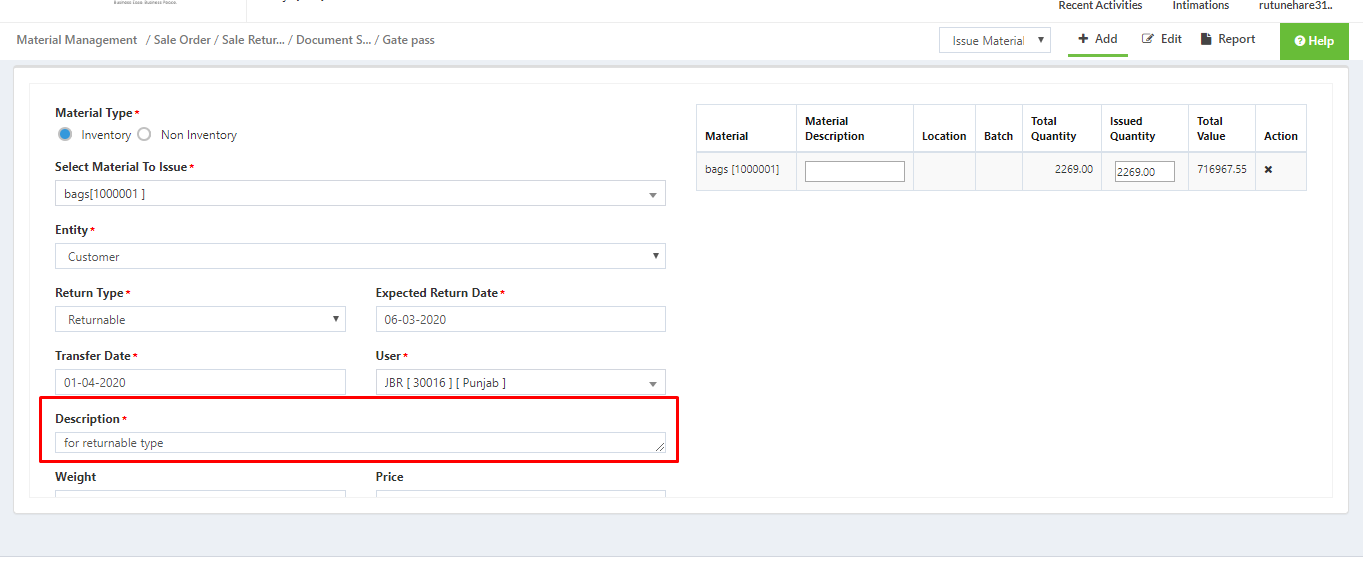 10. After that click on issue which is at the bottom of page.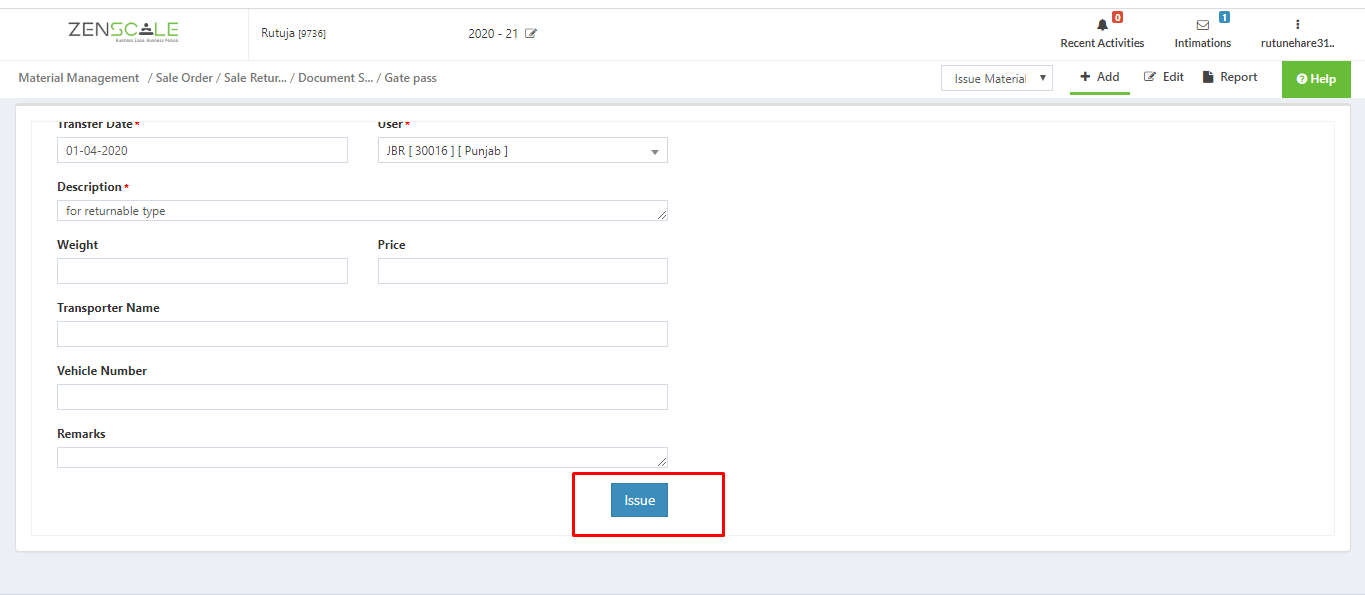 11. Then, Click on "OK"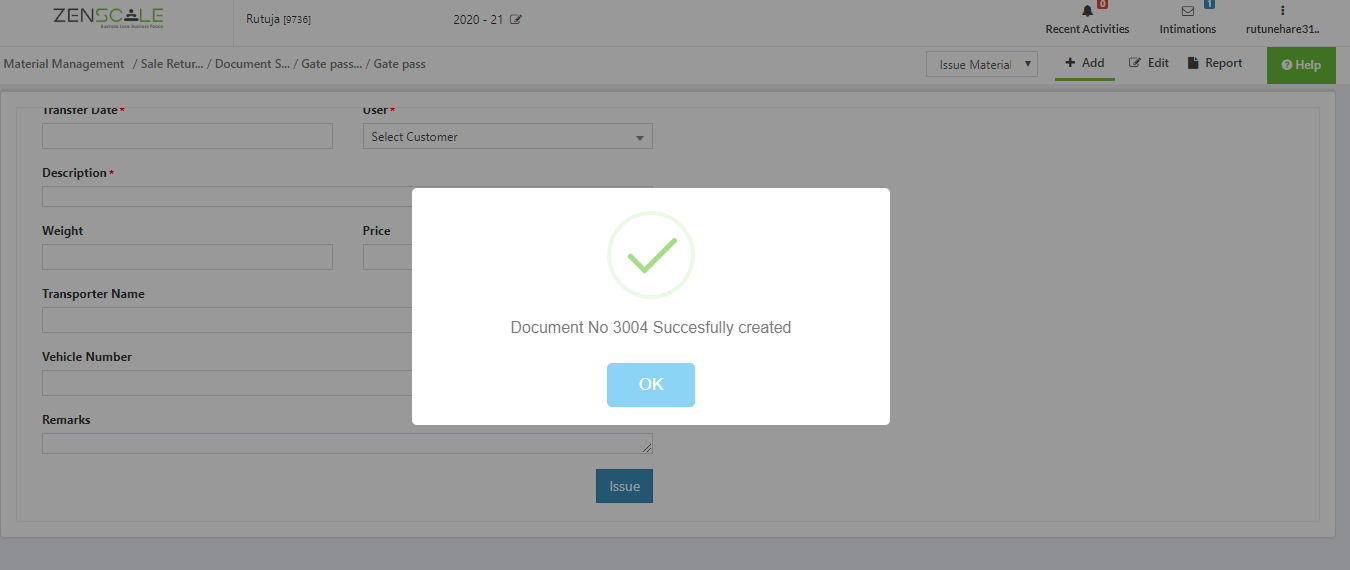 12. Click on Report icon to check the saved documents.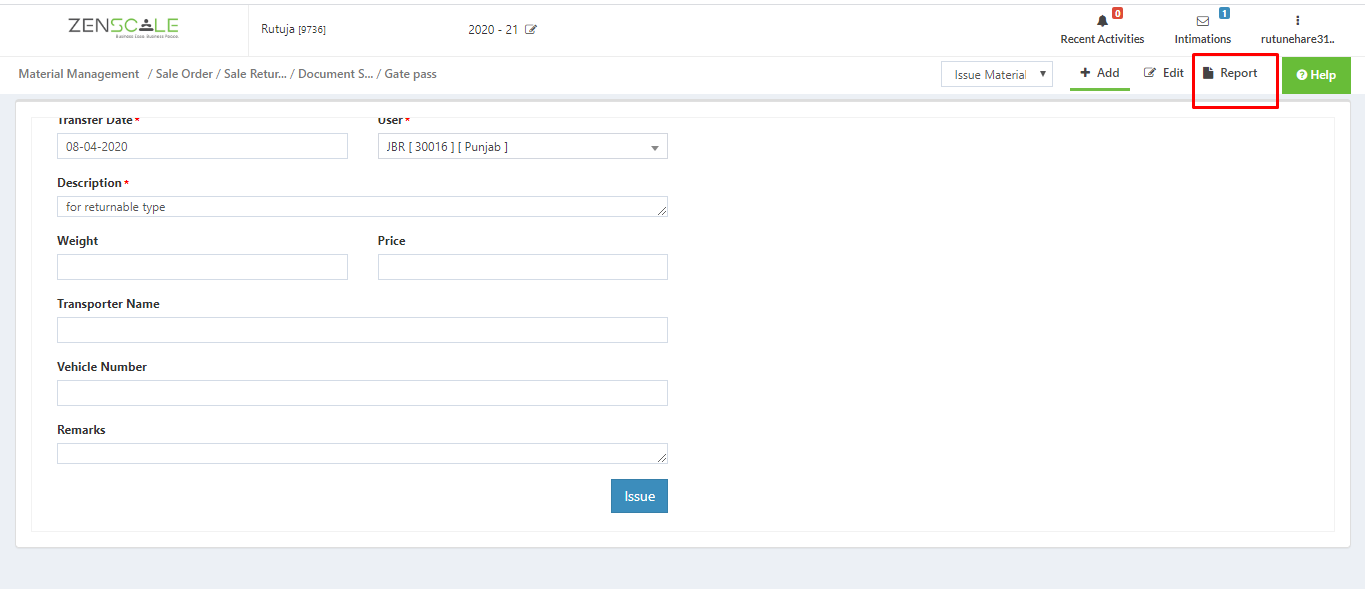 13. Then fill all the data according to above selected option and click on search.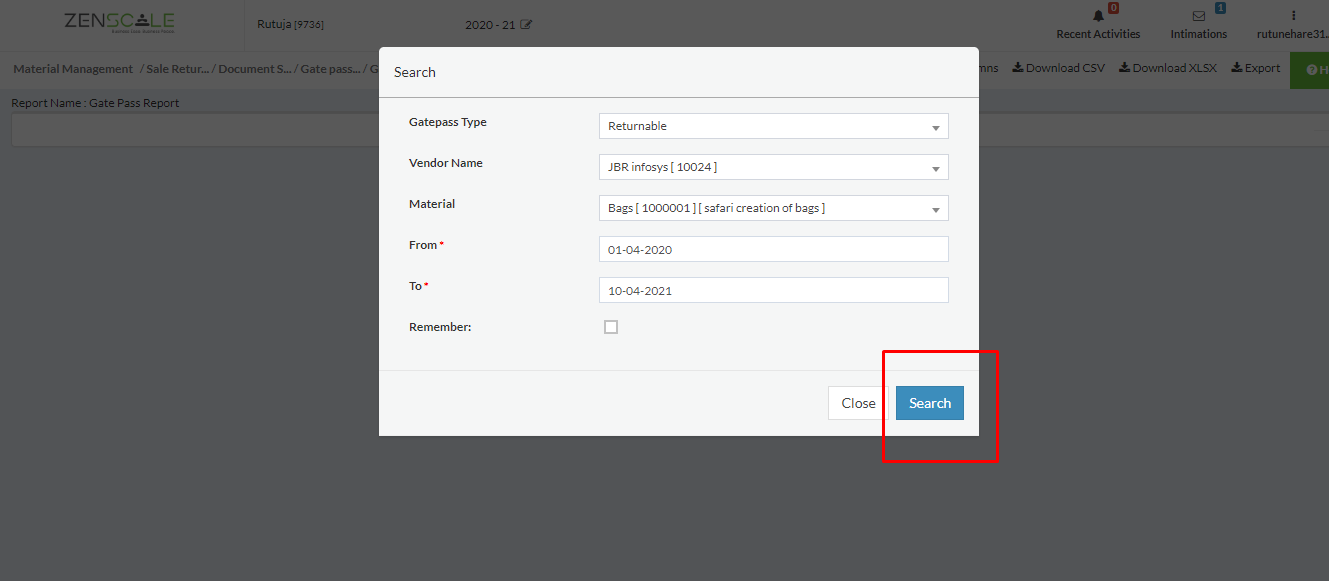 14 The below report will open.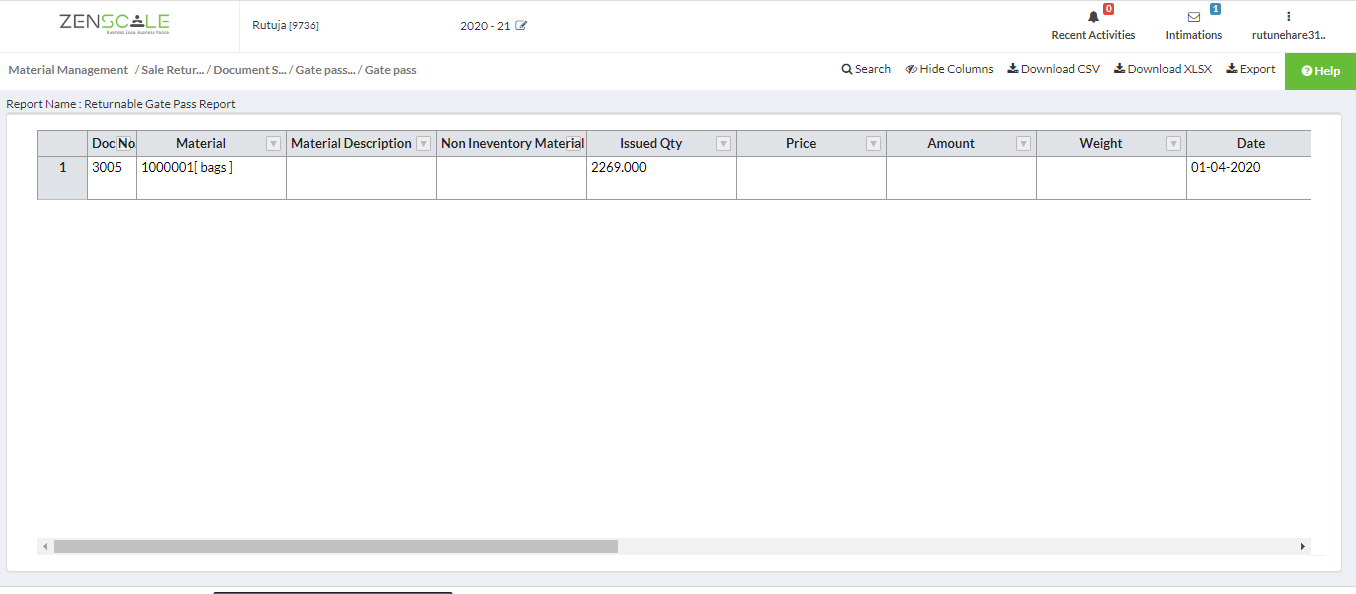 If you create a Non- Returnable gatepass, below are the steps to take Material Inwards.
15 For receiving material , click on gate pass return.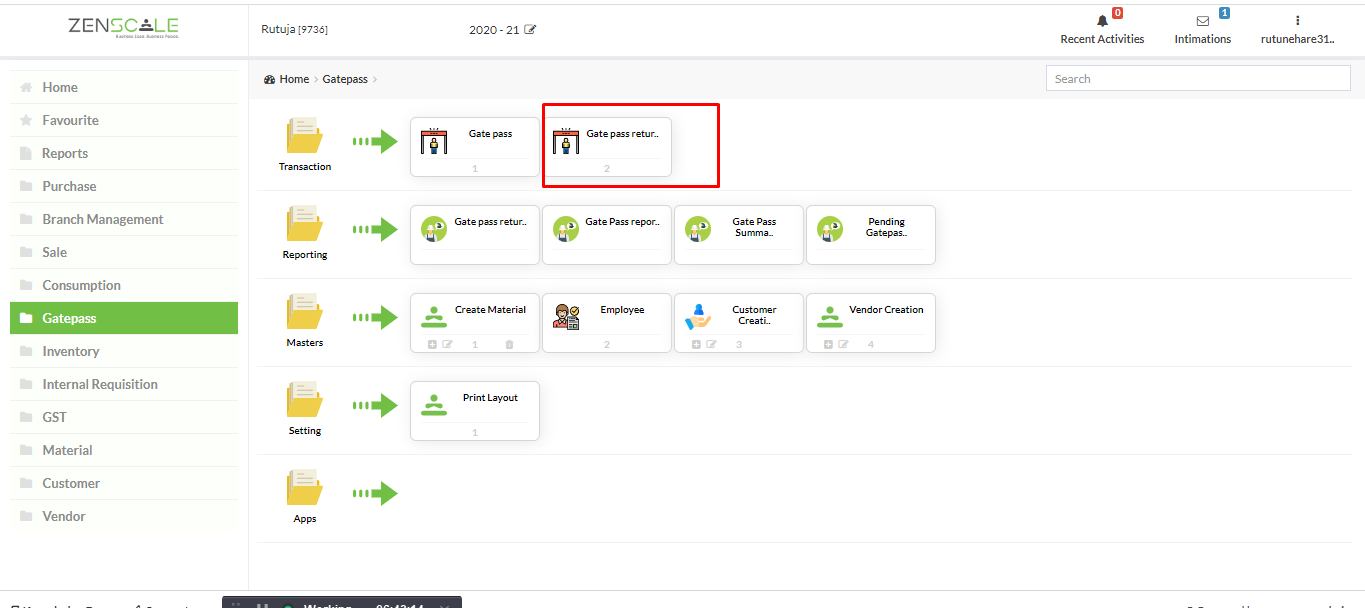 16. After clicking on gate pass return the page will open,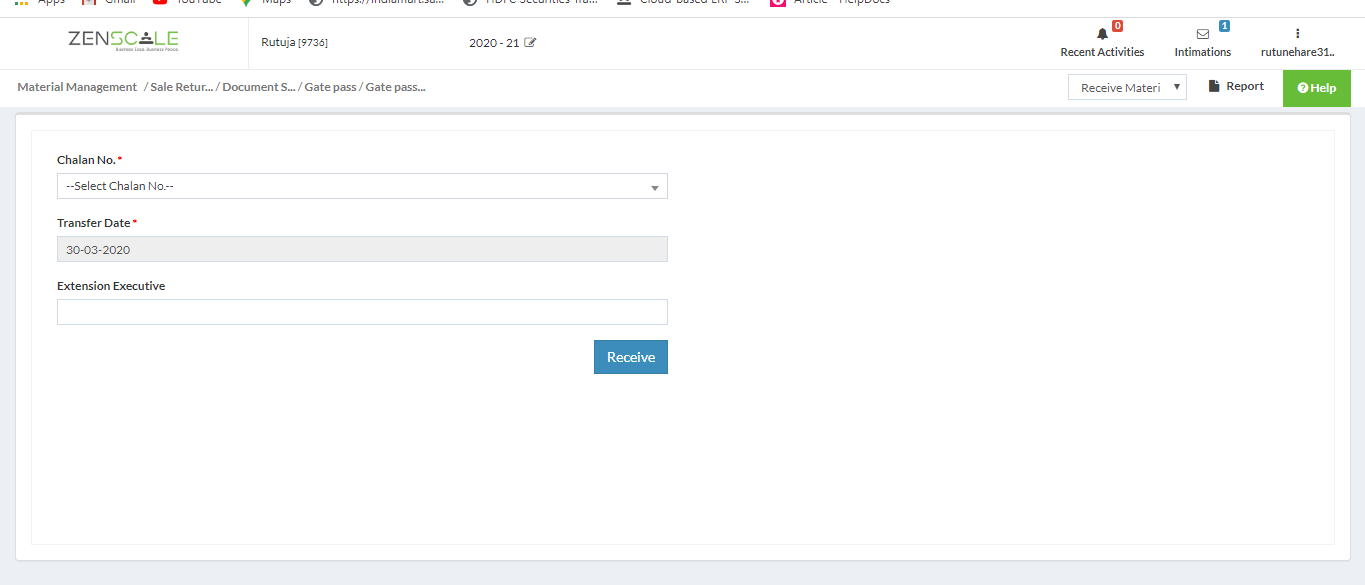 17. Select the Challan no. that are created for issue.

18. After selecting chalan no. the transfer date will come that we are selected while issue and add total quantity for received material and then after click on receive.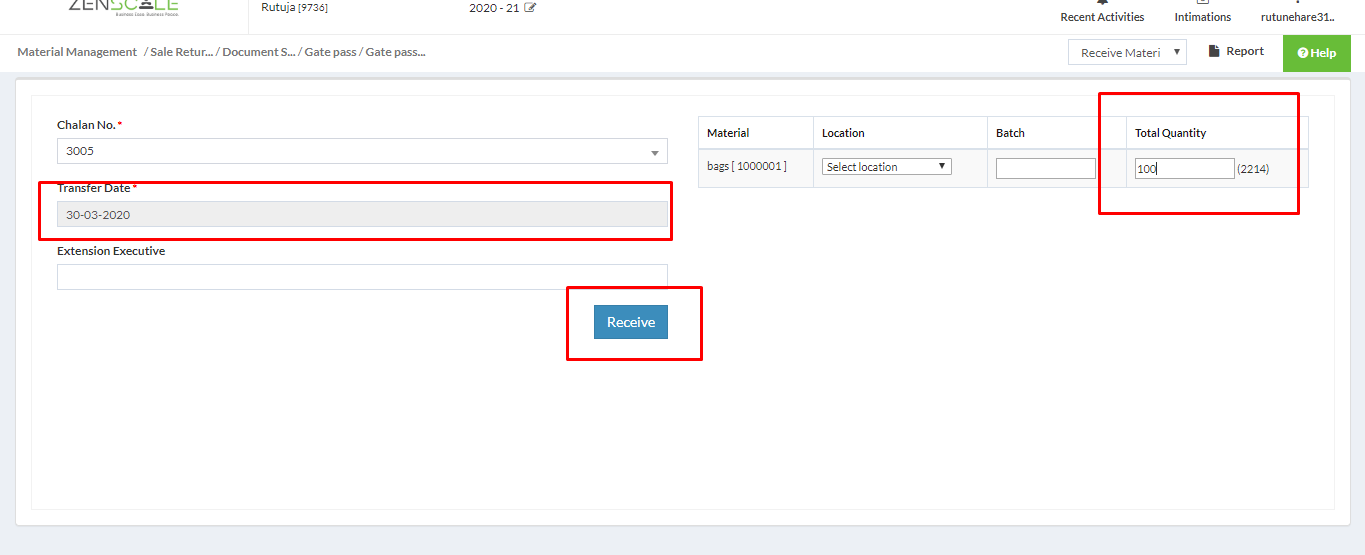 19. To see report click on report and fill all the mandatory that we are selected for receive material and then click on search.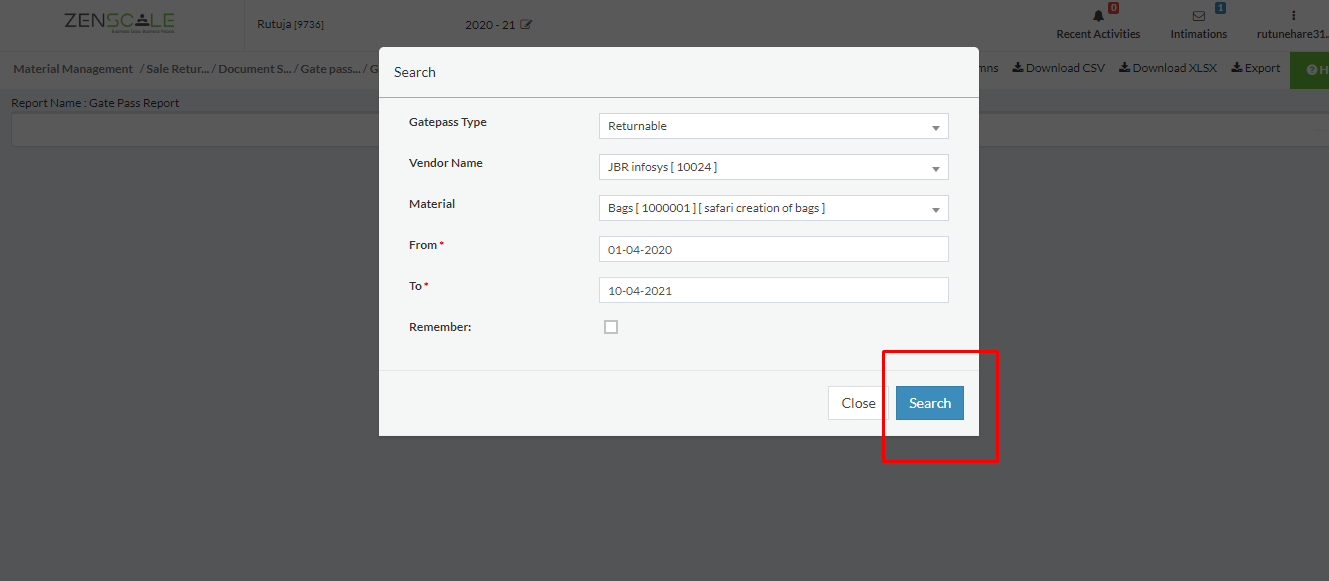 20. You can check the created documents report and download the same in excel.