Updated by Implementation
What is Attribute Discount?
Attribute Discount means a reduction off of the normal price for goods or services as per attribute assigned them. It t is an incentive offered to a buyer that results in a decreased cost per unit of goods or materials when purchased in special season or for special category.
Overview
In Material Management Attribute Discount feature, allows to set discount as per attribute category. Once this saved in system when create sale invoice system will automatically applied discount as er your predefined instructions. system designed to keep you on top of things. It streamlines all your invoicing with discount via a click of the mouse.
Use cases
Suppose that there is a company Shri sai Pvt. Ltd. that offer discount during invoicing to their clients in special season. Zenscale makes easy for them. With this feature they can create master with attribute and Discount ration values and use them during invoice. At that time system will automatically pick discount and apply on that invoice.Thus, all the invoices can be effectively managed in the system and a reliable database can be created to refer to for future needs.. It well organize all your invoicing with discounted amount in easiest way.
Steps to be performed for Attribute Discount
1. Go to Material Management.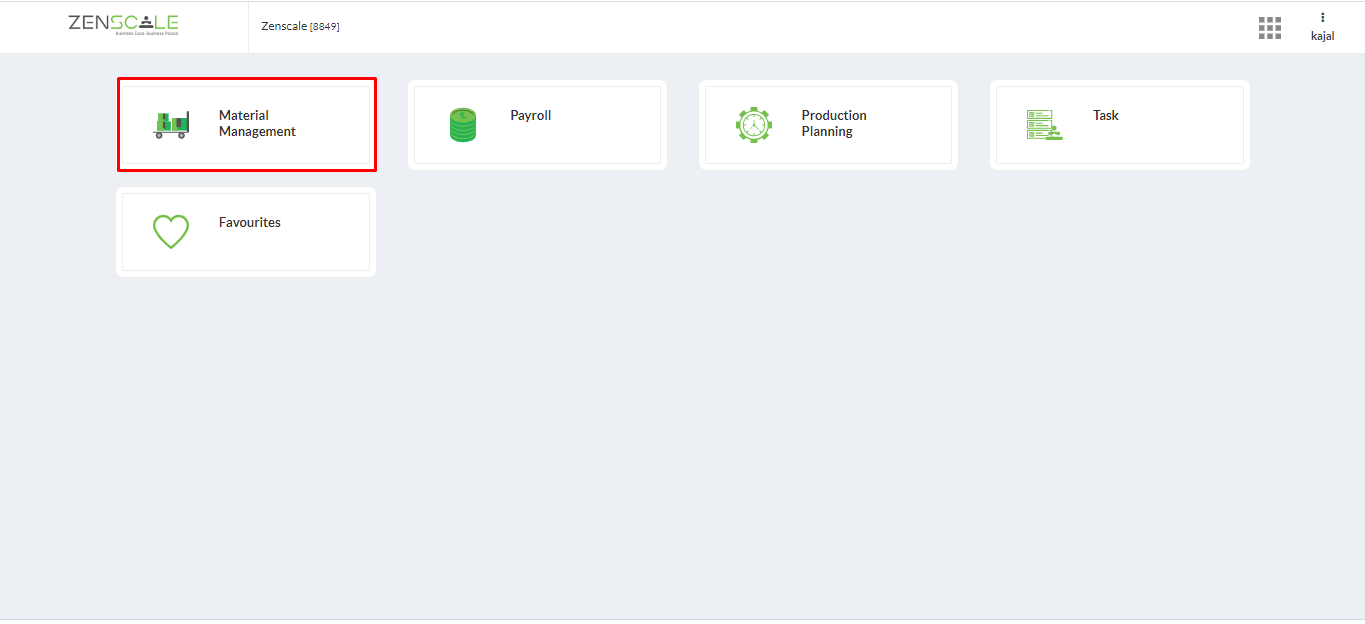 2. Now, click on Sale.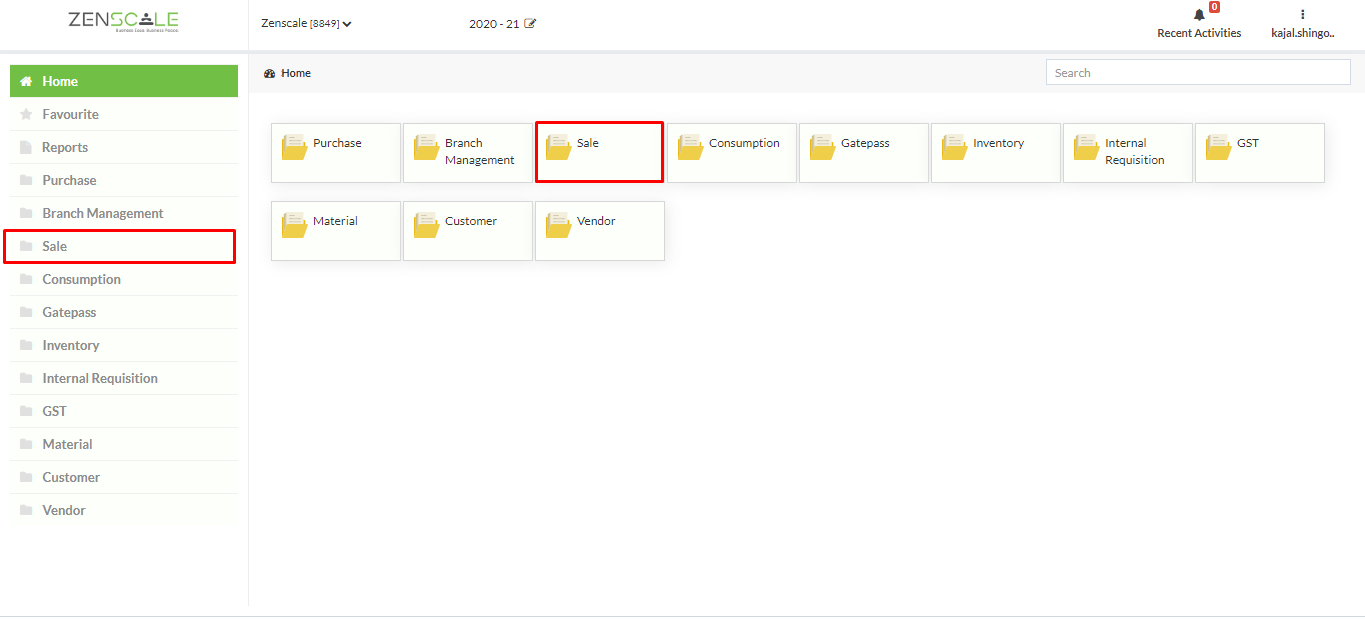 3. Click on Attribute Discount.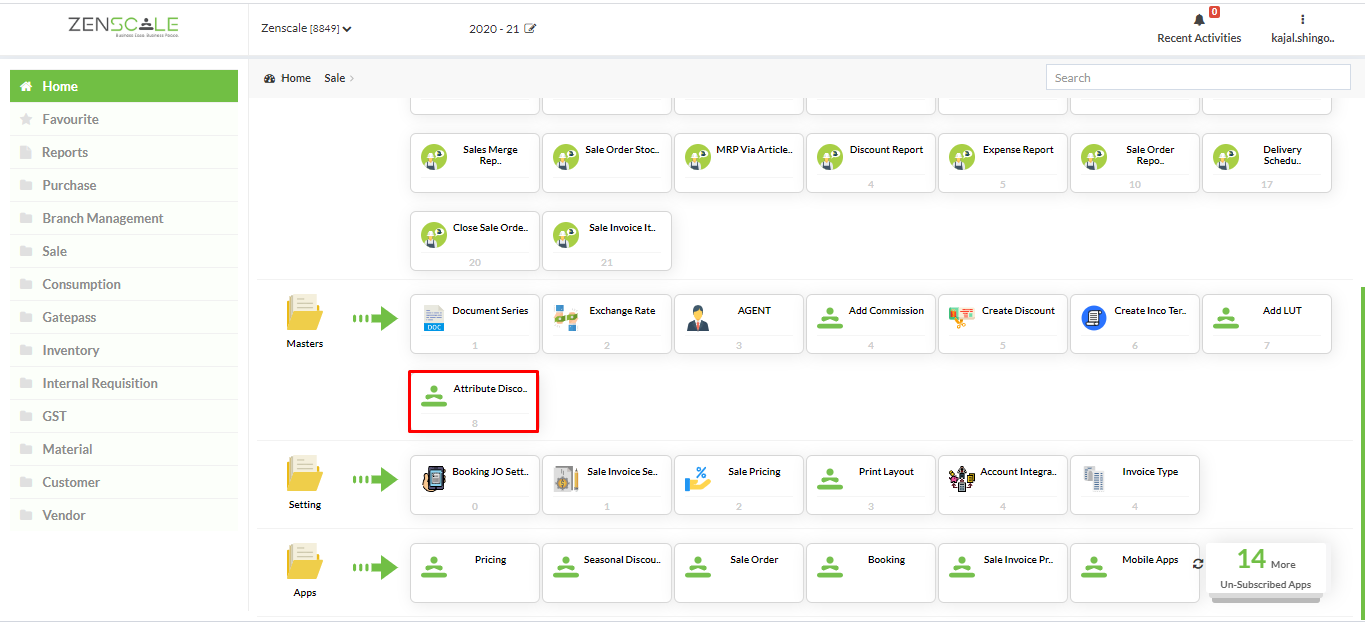 4. Following screen will open.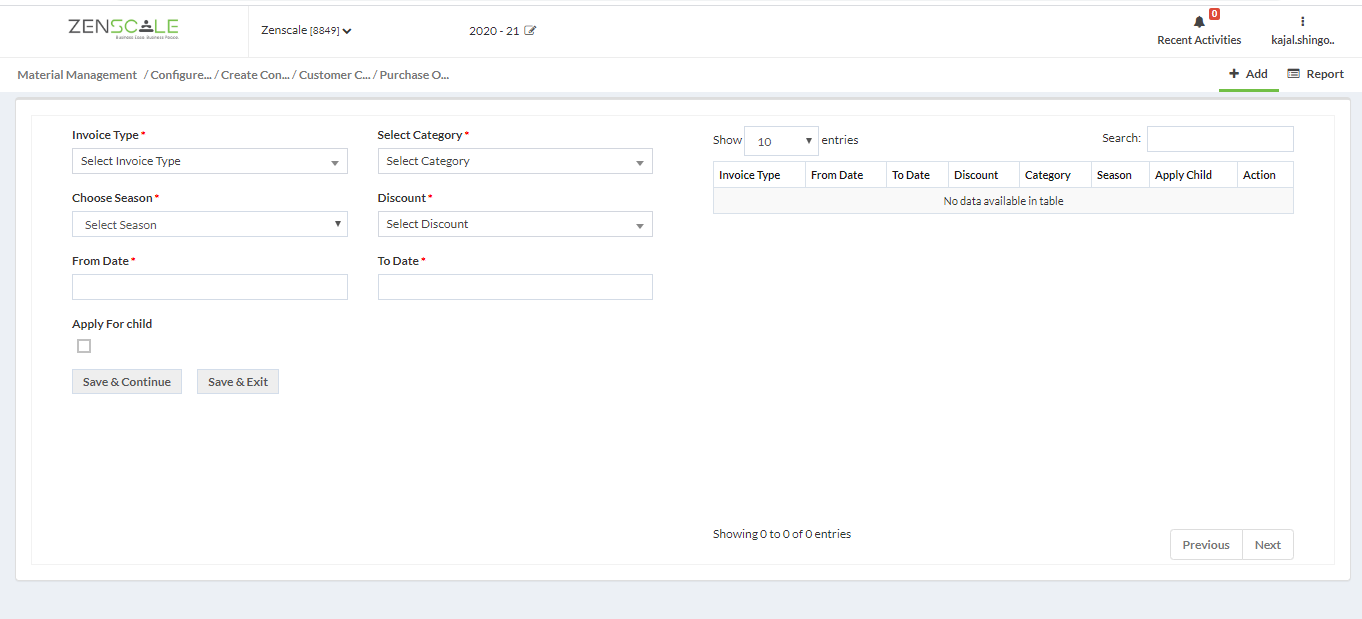 5. Select Invoice Type as required.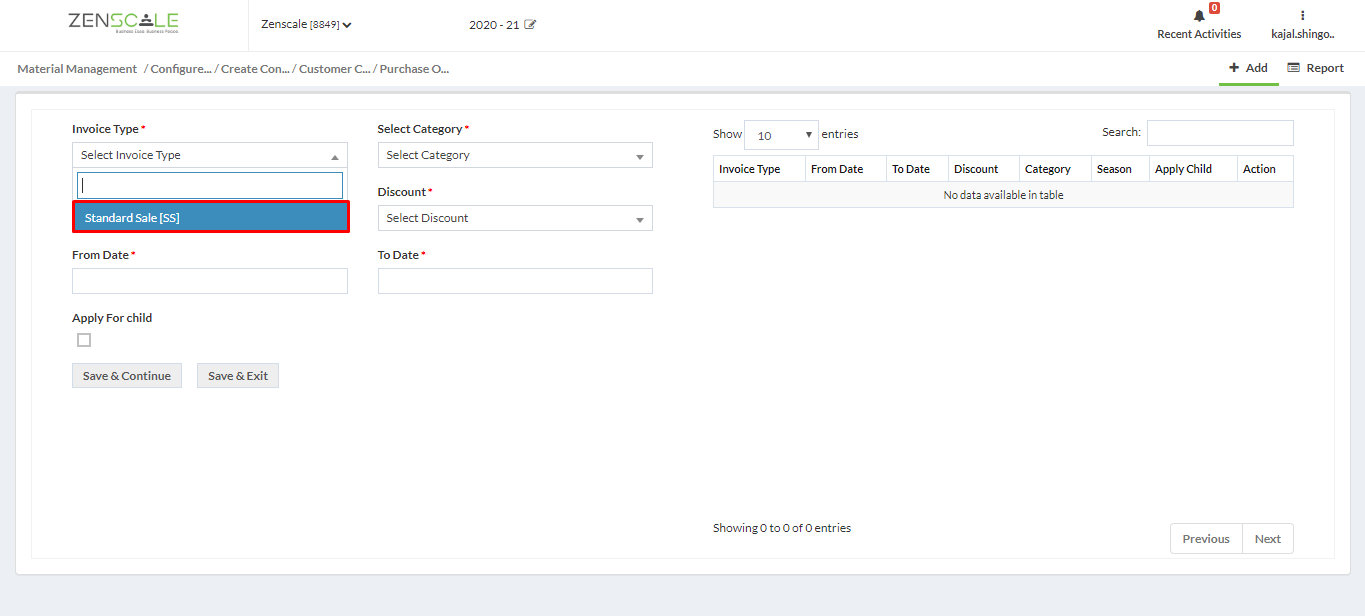 6. Select Category > Select Season as needed.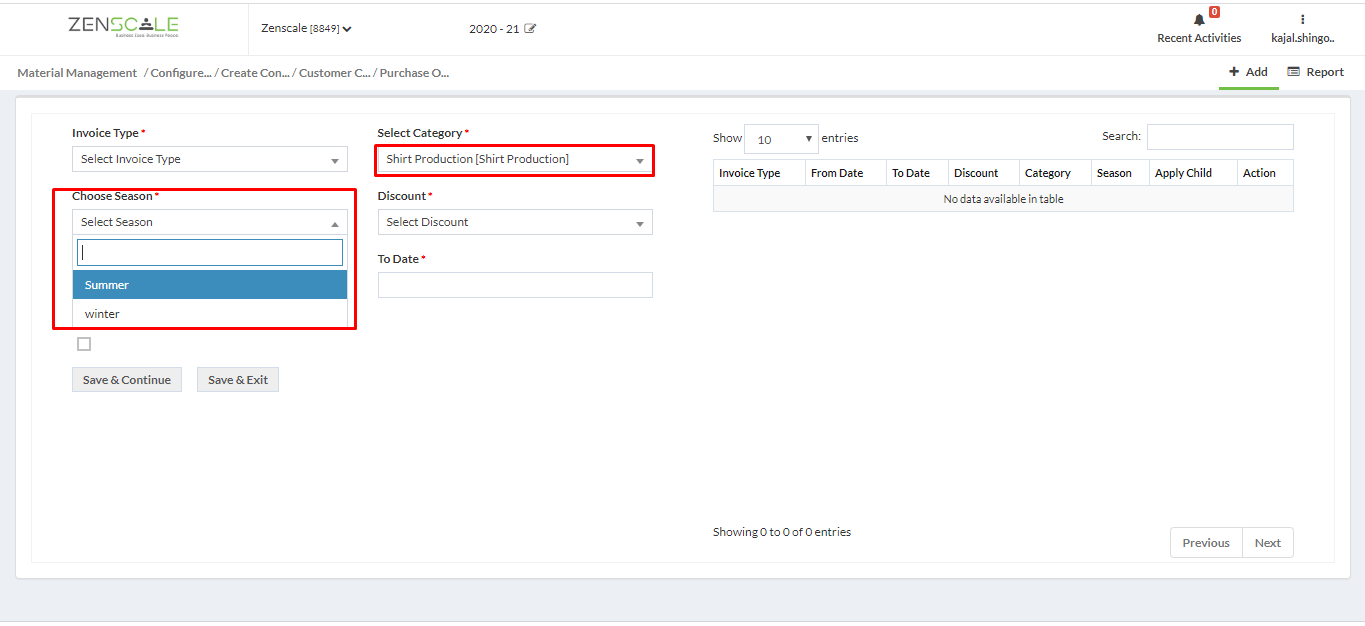 7. Select Discount > From Date > To Date as shown below.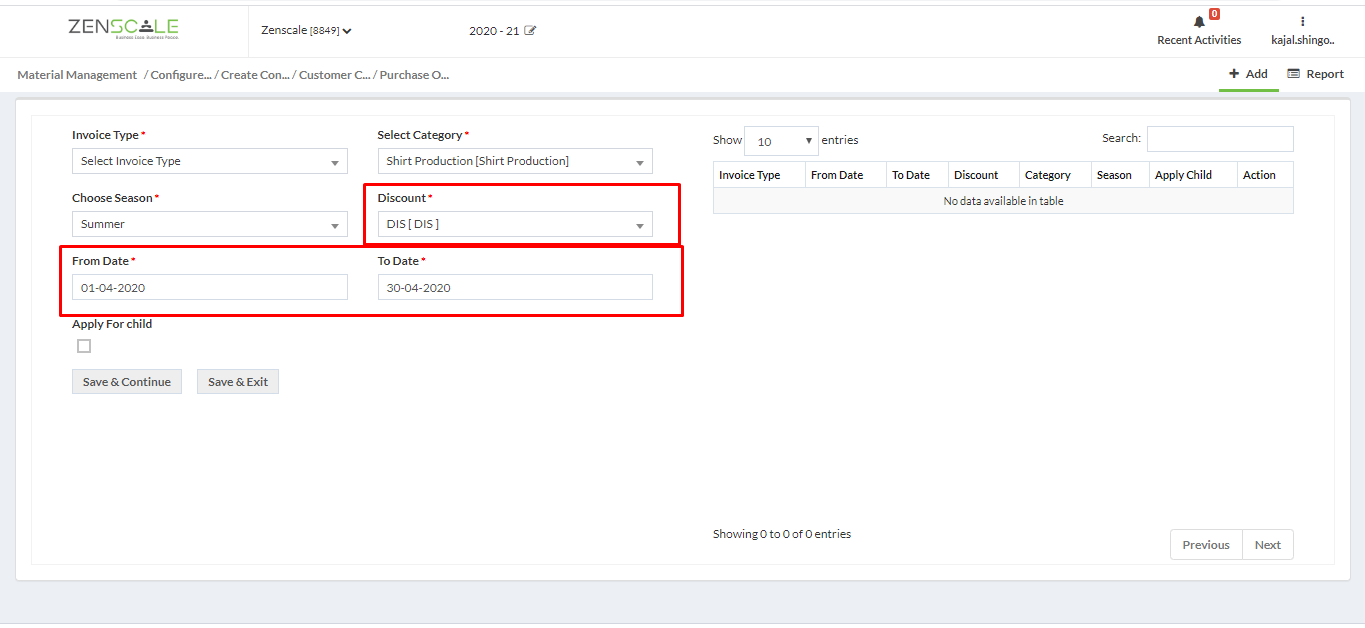 8. Mark tick if want to apply forl child company.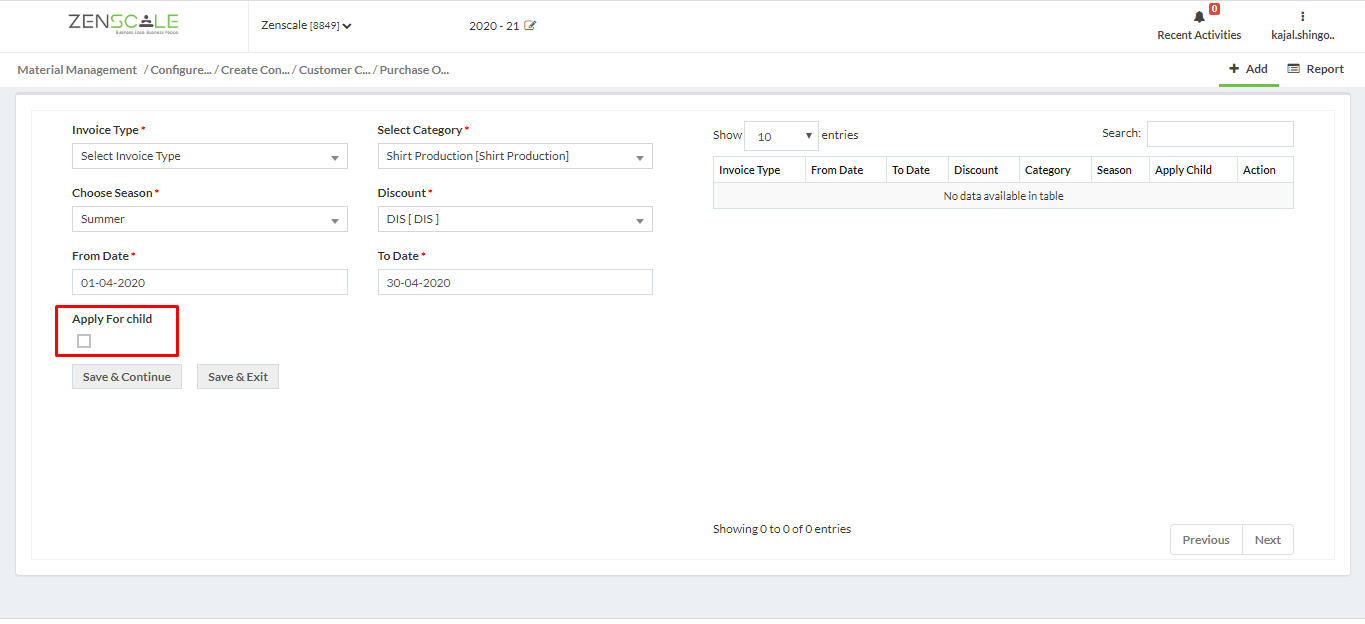 9. Click on save and continue.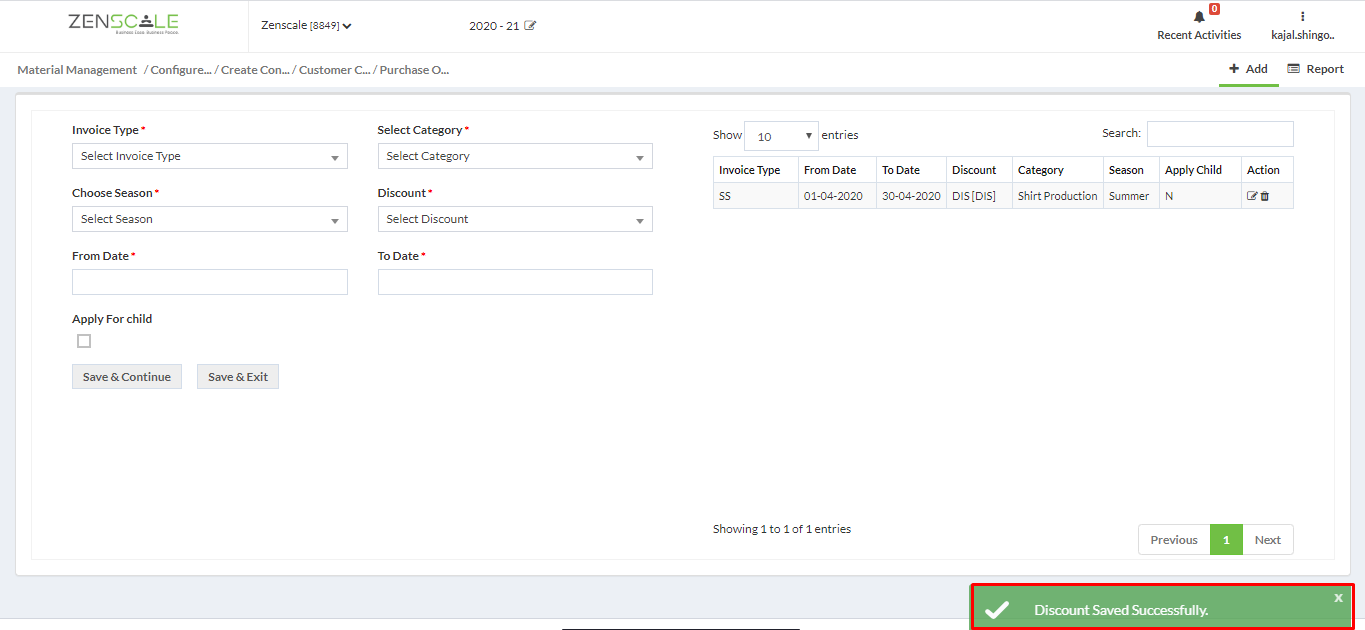 10. Next, Click on report to check all created Database.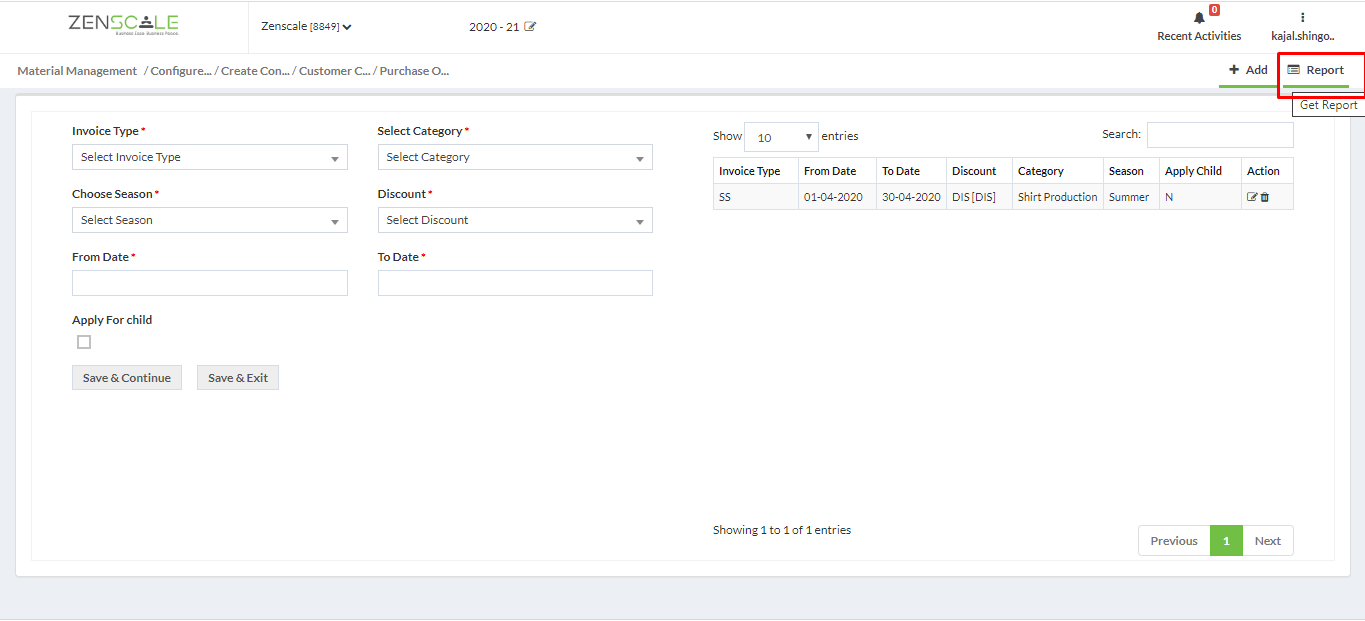 11. Attribute Discount report will be opened and can be downloaded in excel.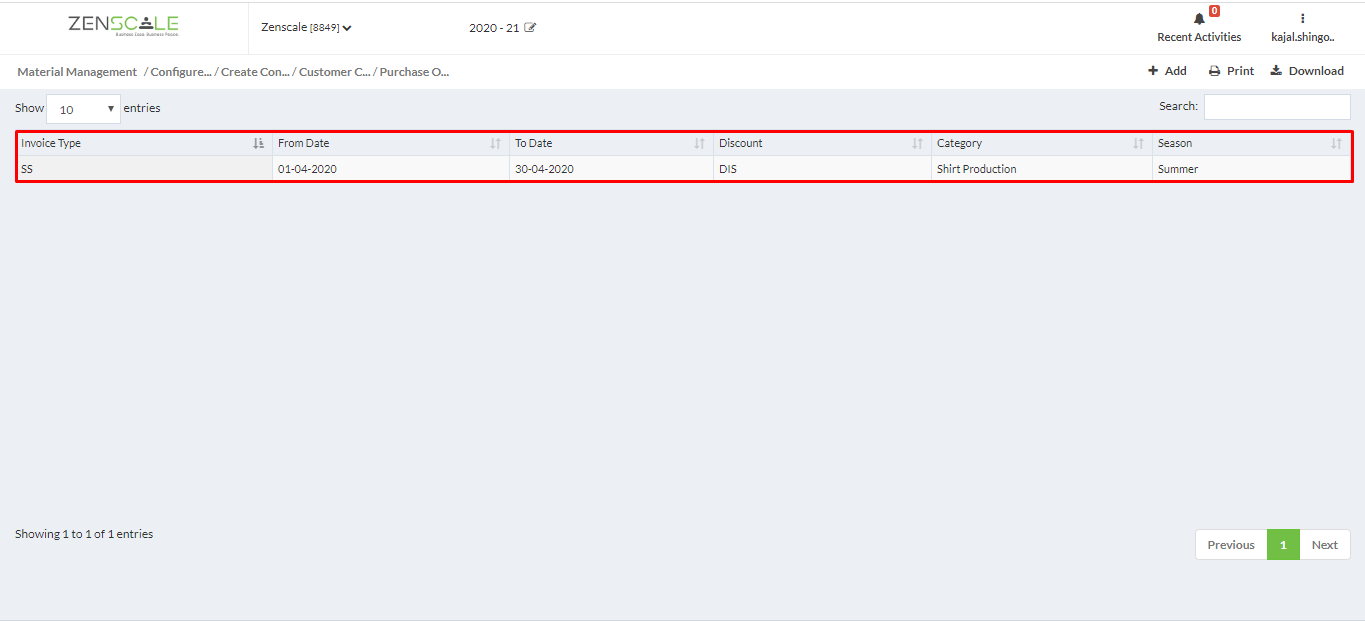 12. After this, click on Sale invoice.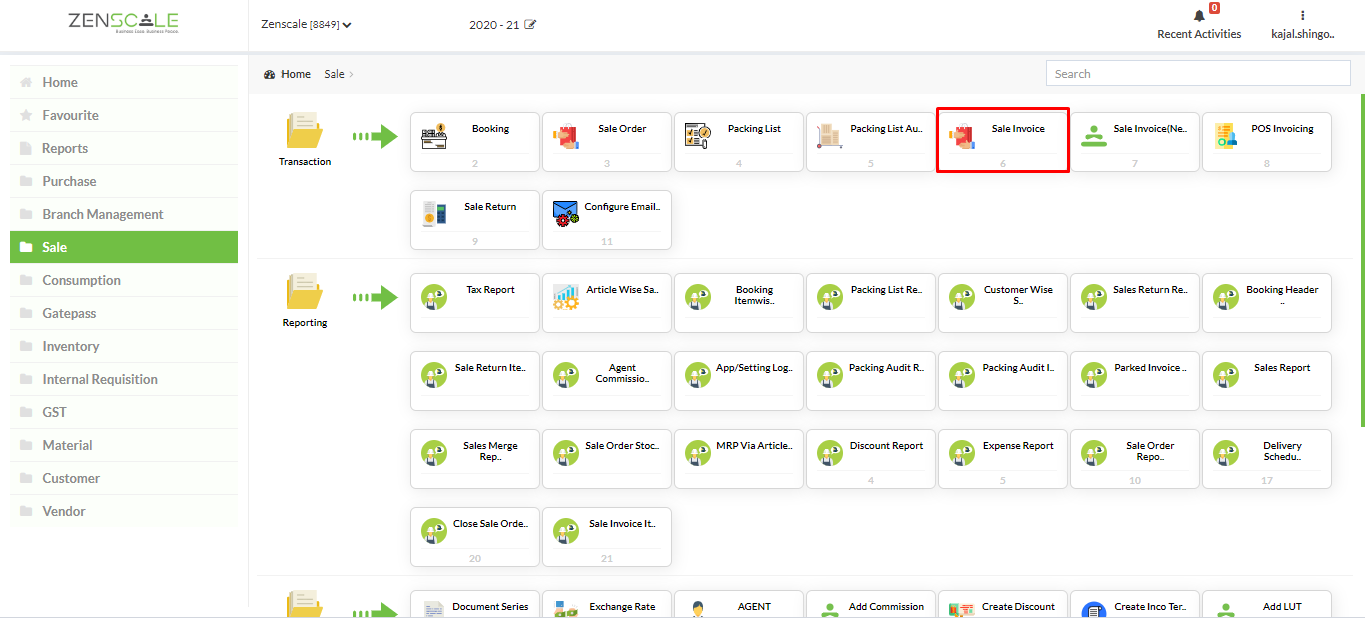 13. Enter Mandatory fields and click on Add items.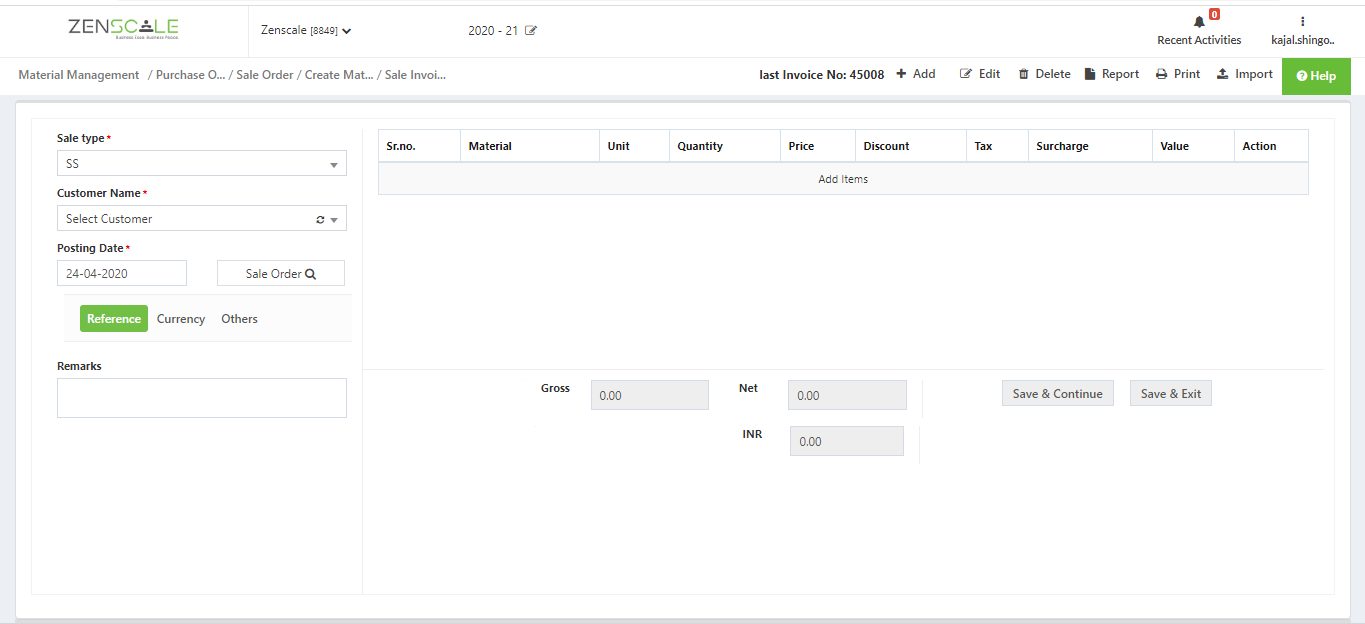 14.Select Material which is under that attribute discount category and you can see discount ratio automatically applied as per your predefined attribute discount master.