Updated by Implementation
What is Vendor Ledger?
Vendor Ledgers lists vendors with detail transaction information as well as outstanding balances per vendor. The bottom of the report provides debit, credit, and balance totals.
Overview
In vendor ledger, user can see all transaction made with vendor. Also it is treated as confirmation between both parties on closing balance.
Use Case
Suppose there is a firm "XYZ Ltd". They want to maintain a ledger to keep specific vendor record with all happened transactions.
With this option, User can maintain all vendor records specifically.
Steps to be performed for Vendor Ledger
1.Go to Account Payables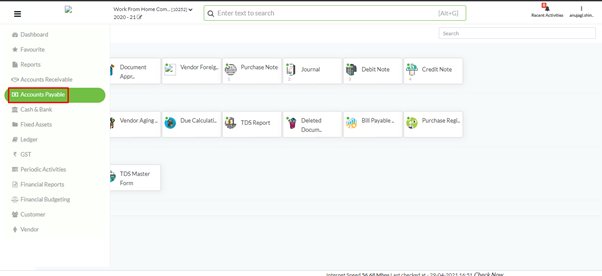 2.Go to Reports and click on Vendor Ledger Reports.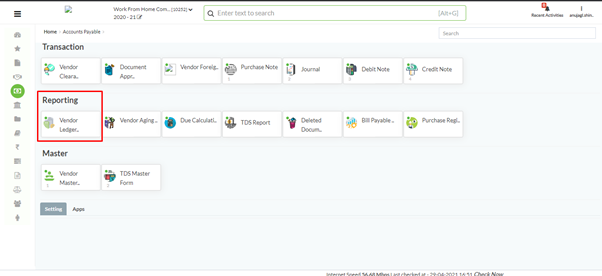 2.1.Select Vendor and enter period and then click on search.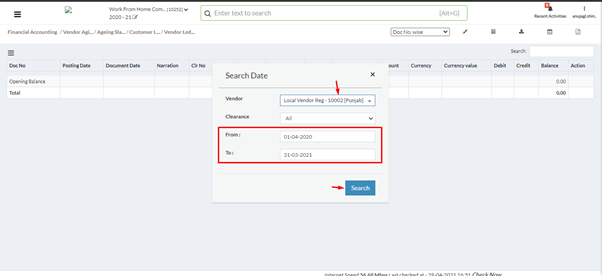 2.2.Vendor Ledger Report will open with complete details.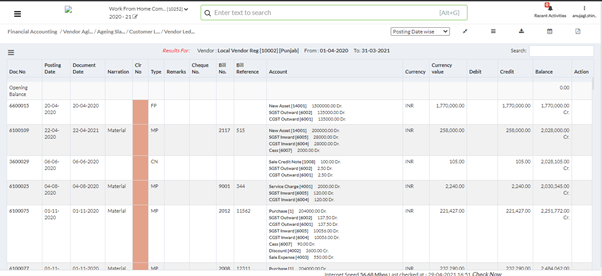 3.There are 3 types of sorting a)Posting Date Wise b)Document Date Wise c)Document Number Wise.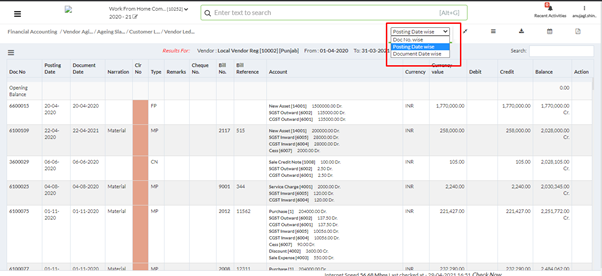 4.If user is using Vendor Clearing or Bill Payable option then they can see open i.e. pending bills to be cleared by selecting open in clearance it will show only open bills.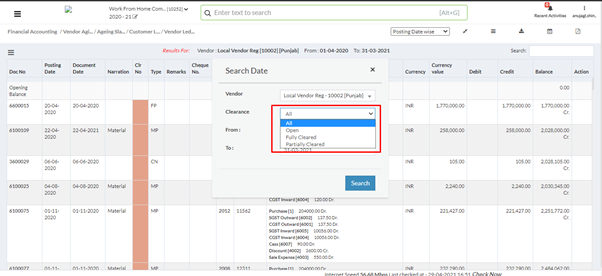 4.1.a)If user want to see every transaction in single line then click on marked button in screen shot.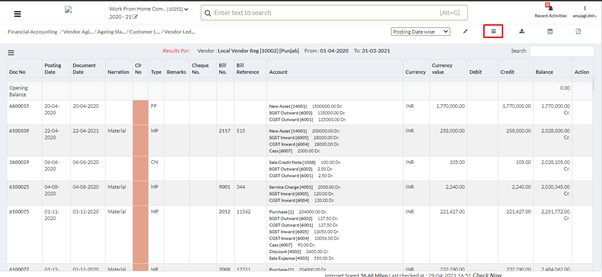 b)Here user can see the entry reflection is one line.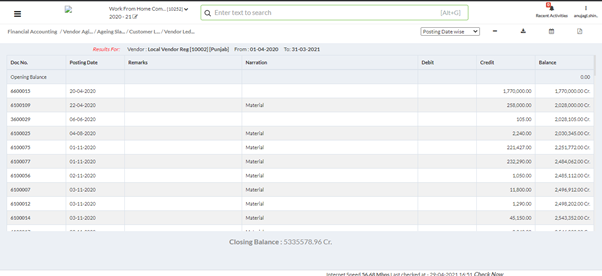 5.Print-> Click on marked icon in screen shot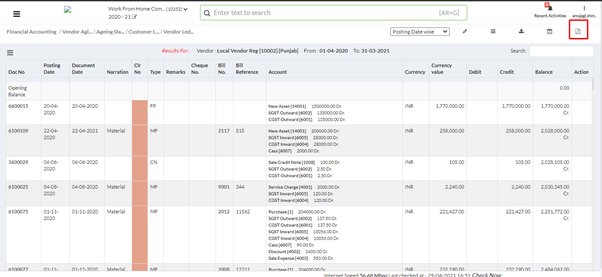 5.1.Here user can print report with different filters a)Only Debit balance customers b)Only credit Balance customers c)Only zero balances customers d)All customers g)And if user want to take printout of a specific customer then just select customer and click on "Get PDF". Also user can download report in excel with same filters just click on Get "Get XLS".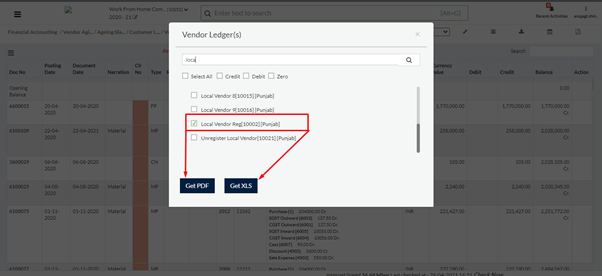 6.User can set page layout of customer ledger. As if user does not want a column to show in report and want to move the column then user can use page layout.