Updated by Implementation
What is Leave ?
When working with an organization, every employee is entitled for certain number of leaves per year. These leaves are excluding holidays and weekly offs, and can be availed in accordance with the company rules and policies. The most common leave types are Earned Leave, Sick Leave, Casual Leave, Maternity leave etc. Every leave type can be only exercised under some defined conditions.
Overview :-
Leave feature is used to handle any kind of time off request and to track time that employees are away from work. If paid time off is offered as a benefit, leave setting may calculate compensation provided to absent employees and file this information in company records. For extended leave, systems may track time away and provide advice specific to the locale and the situation.
Use Case :-
Suppose a company name with Abhishek Industries Private Limited. In this company, Different types of leaves assign to employees based on attendance. All employees in the organization are eligible for 24 Casual leaves and 12 Sick leaves. In this case, HR using Leave setting and fed the leave settings according to the organization leave policies.
Steps to be performed Leave setting :- Following below steps to activate the leave setting :-
*Tick leaves in enrollment.(when employee eligible for leaves)
Enrollment > Employee>Select an employee>edit> Salary master > leaves(CL,SL,CTL,EL.)> Save & Continue
1. Leaves > Unsubscribe apps

2. Unsubscribe apps > Leave

3. Leave > Subscribe

4. Refresh the page
5. Leaves > Leave

6. Activate the leave setting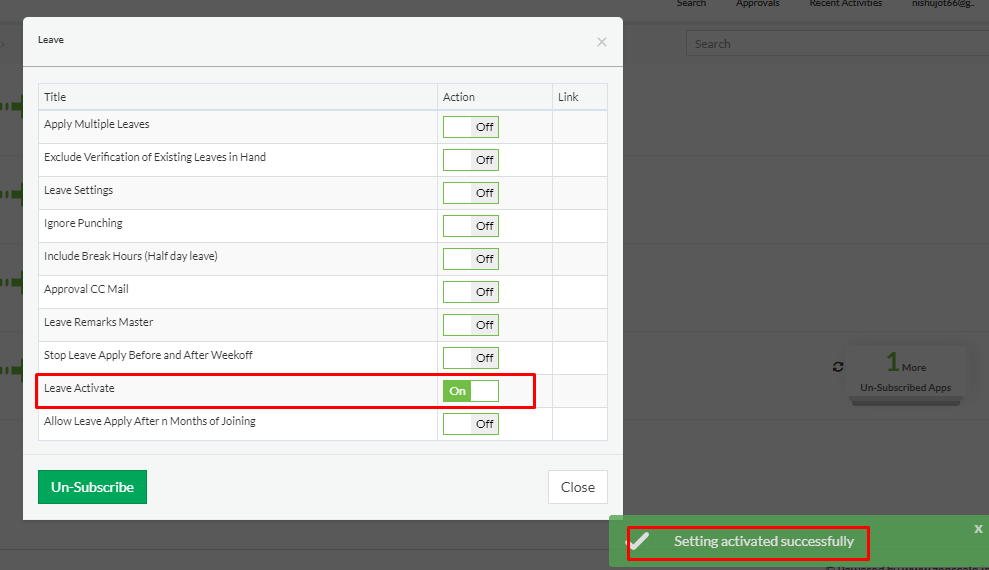 7. Click on Leave Setting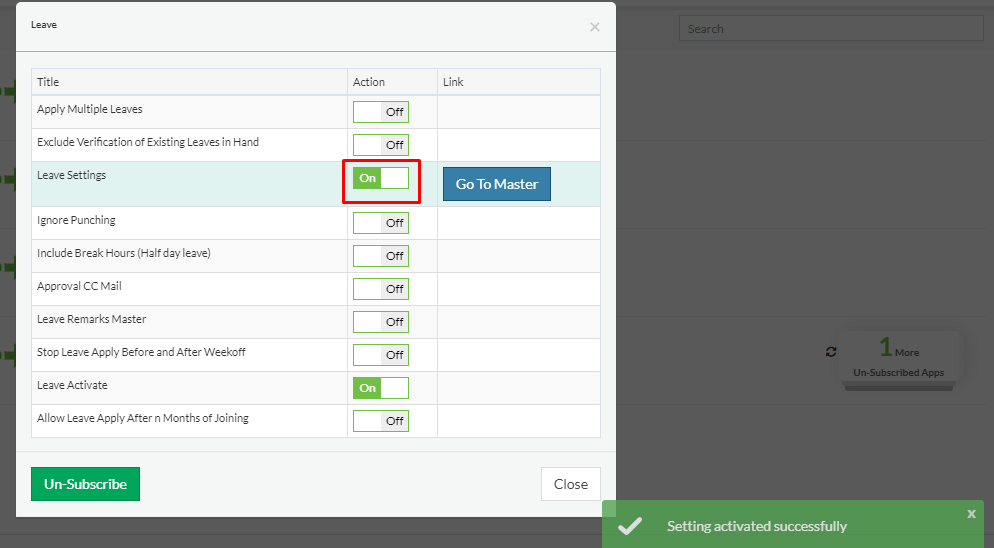 8. Click on Go to Master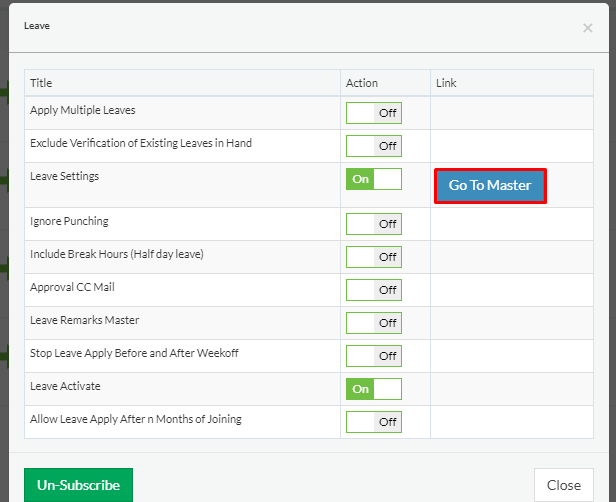 9. Select Leave type which user assign to employees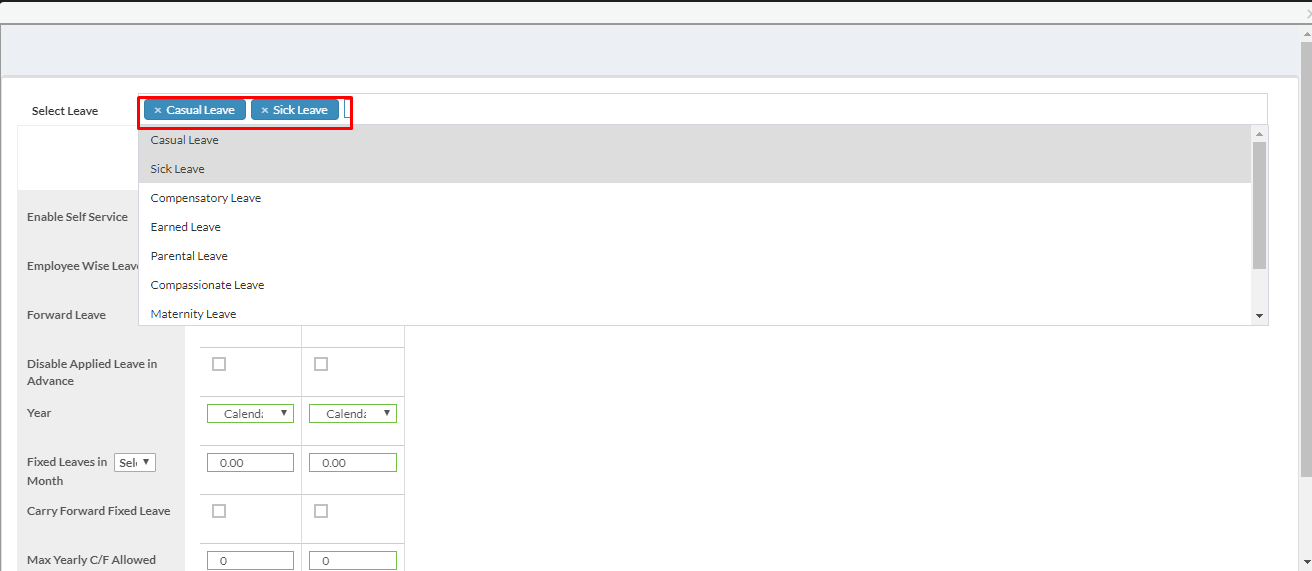 10.Activate the Self Service setting and employee wise setting (If Required)
11. Tick on forward leave which user want to forward in next year.
12. Select Finical or Calendar year according to HR Policy.
13. Input Maximum leaves which are allowed employees in yearly.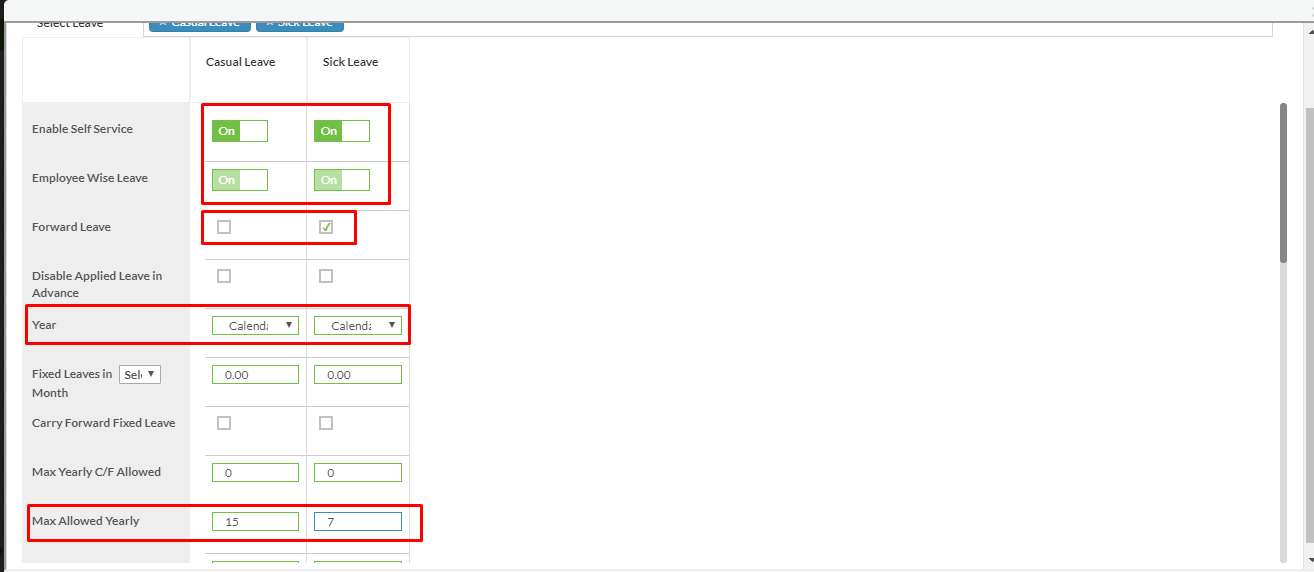 14. Input how many days present eligibility for 1 leave generation.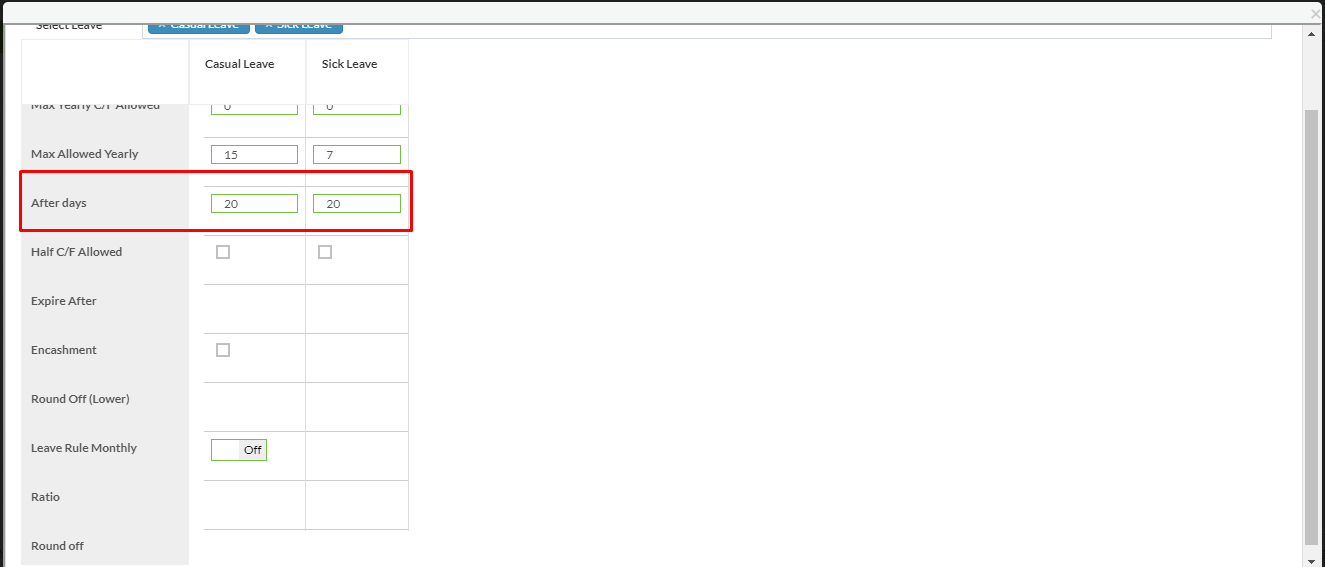 15. Scroll the page and click on Save for activate the above settings.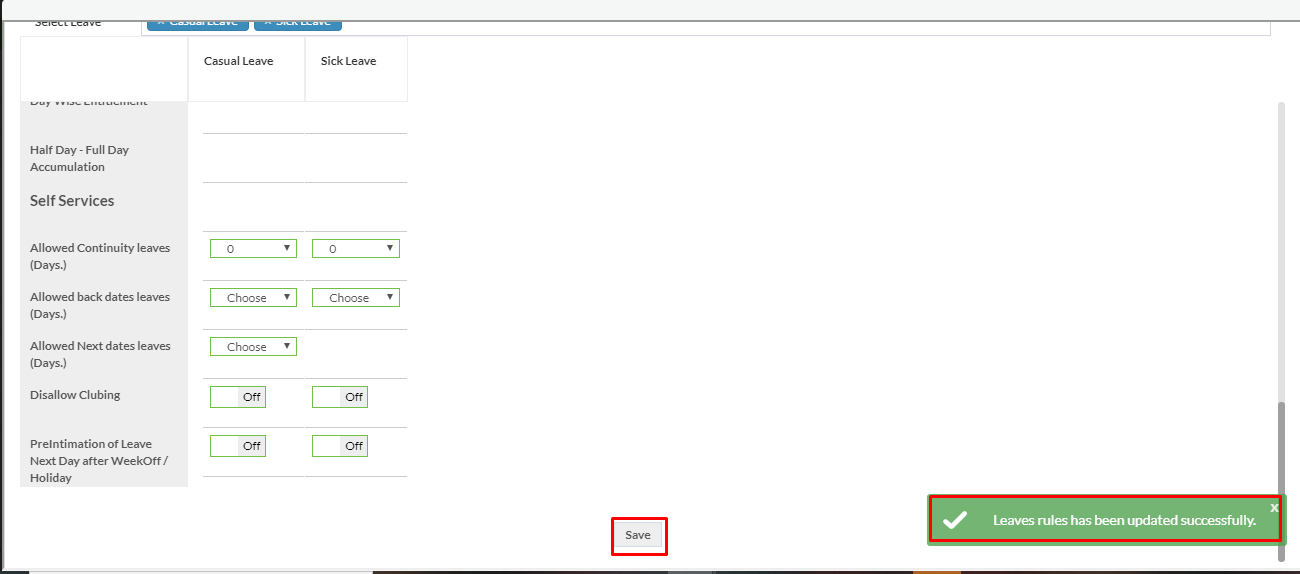 16. User can view the leave record in Leave summery.

How To apply Leave(Desktop) :- Following below steps to apply leave from employee login:-
1.Login with employee login credential.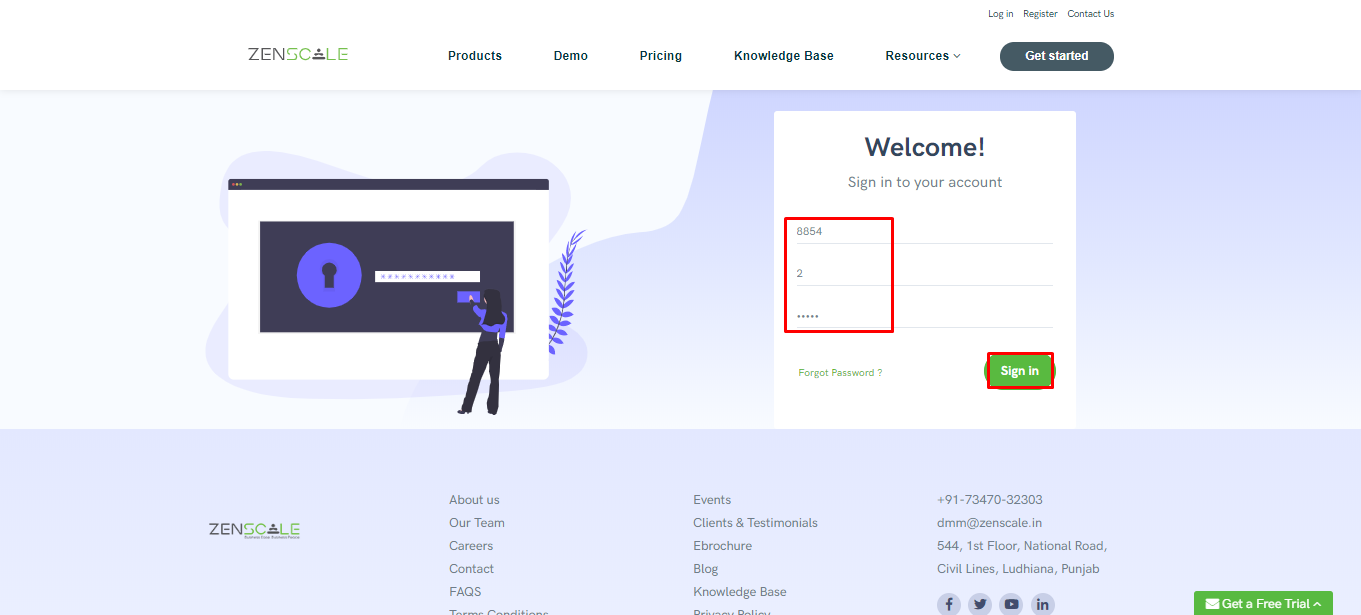 2. Leave > Apply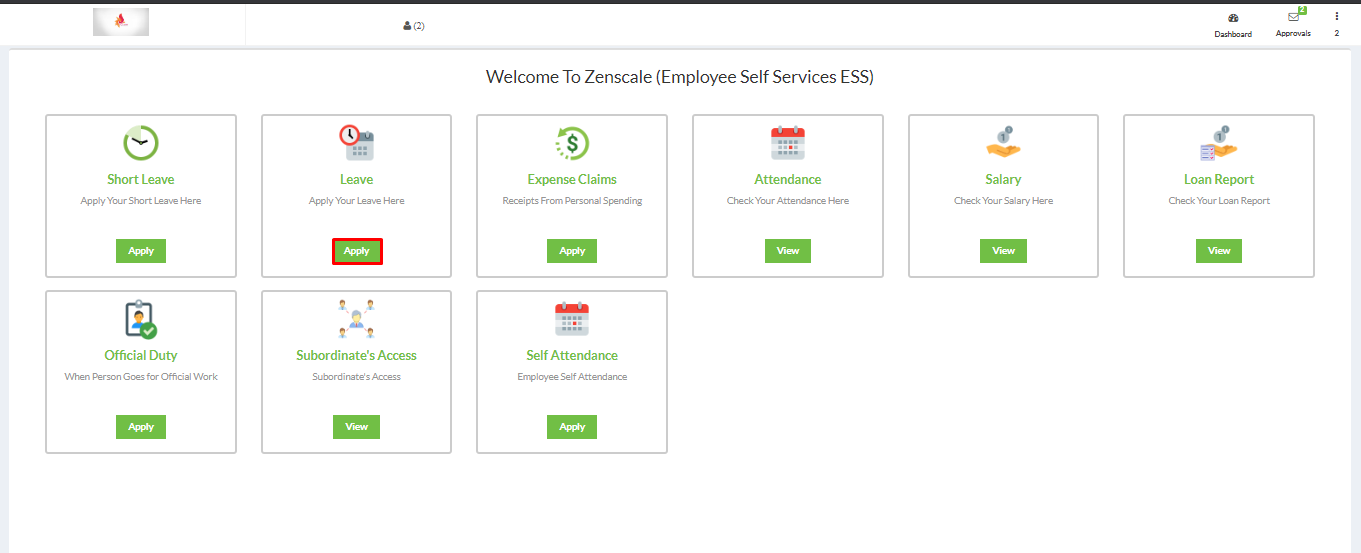 3. Select Leave .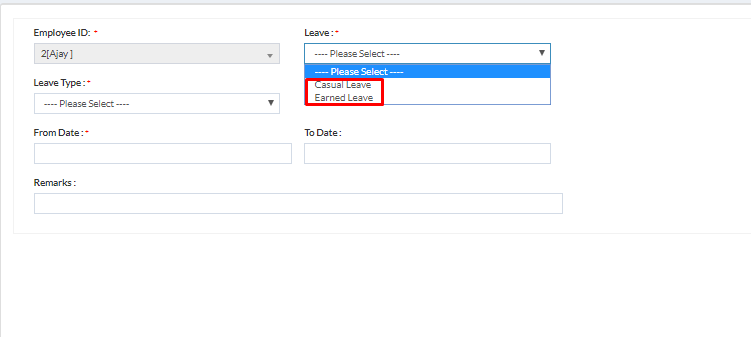 4. Select leave type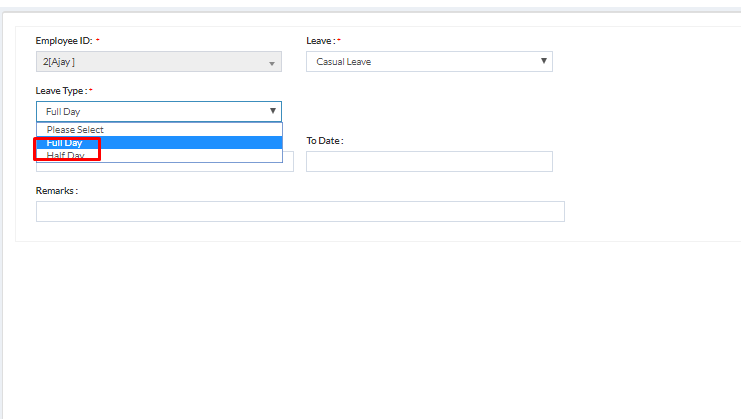 5. Select From to To date and input remarks
6. Click on Apply & Continue.
How To apply Leave(Mobile) :- Following below steps to apply leave from employee login:-
1 Click on Utility Self Service
2.Login with login credential.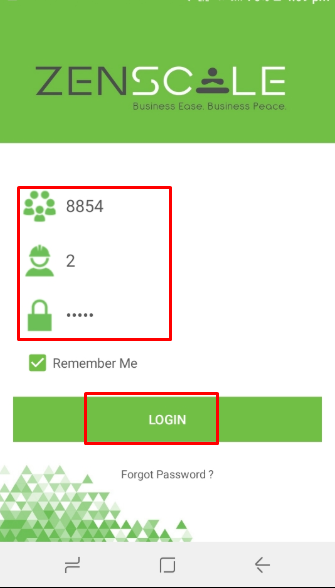 3. Click on Leave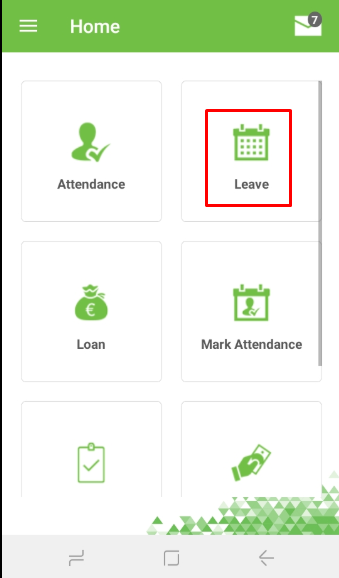 4. Select Year,leave,leave type and date when user need to apply
5. Add remarks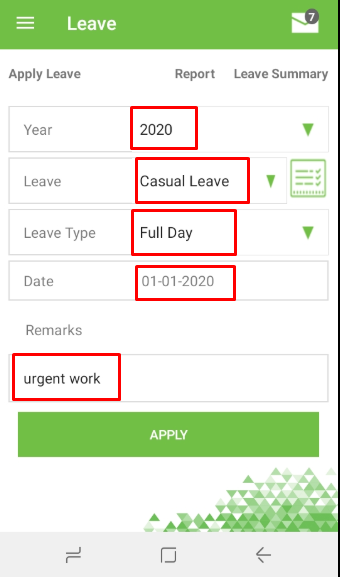 6. Click on Apply.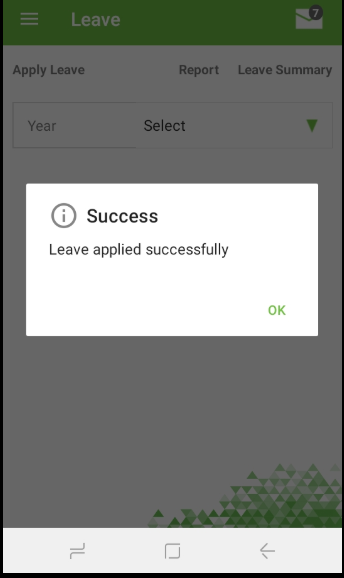 *If Administration using Leave approval then leave is going to approval head login as showing below :-