Updated by Implementation
What is Internal Requisition?
Internal requisition pertains to the transaction of material within the company Department/Branch. Internal Requisitions provide a flexible solution to your inventory requisitioning needs. So instead of buying products from outside the company through External PO, existing resources of the company are used instead.
Overview
A Internal requisition form lists the items to be picked from inventory and used in the production process or in the provision of a service to a customer, usually for a specific job. This feature of the ERP system provides a software framework to apply for and receive raw materials to job works from one department of the company to another. Thus, a track of all requests the the phase of the job work can be maintained.
Use Cases
Suppose that there is a company Shri Sai Pvt. Ltd. which produces a product that requires to be worked upon by 4 different departments before it can be sold. They raise requisition form with items and department name.
Thus, a track of all requests the the phase of the job work can be maintained. The Internal Requisition feature thus helps to keep a track of the whole process, where the job work can be requested by one department to another.
Steps to be performed to create internal requisition
1. Click on Internal Requisition.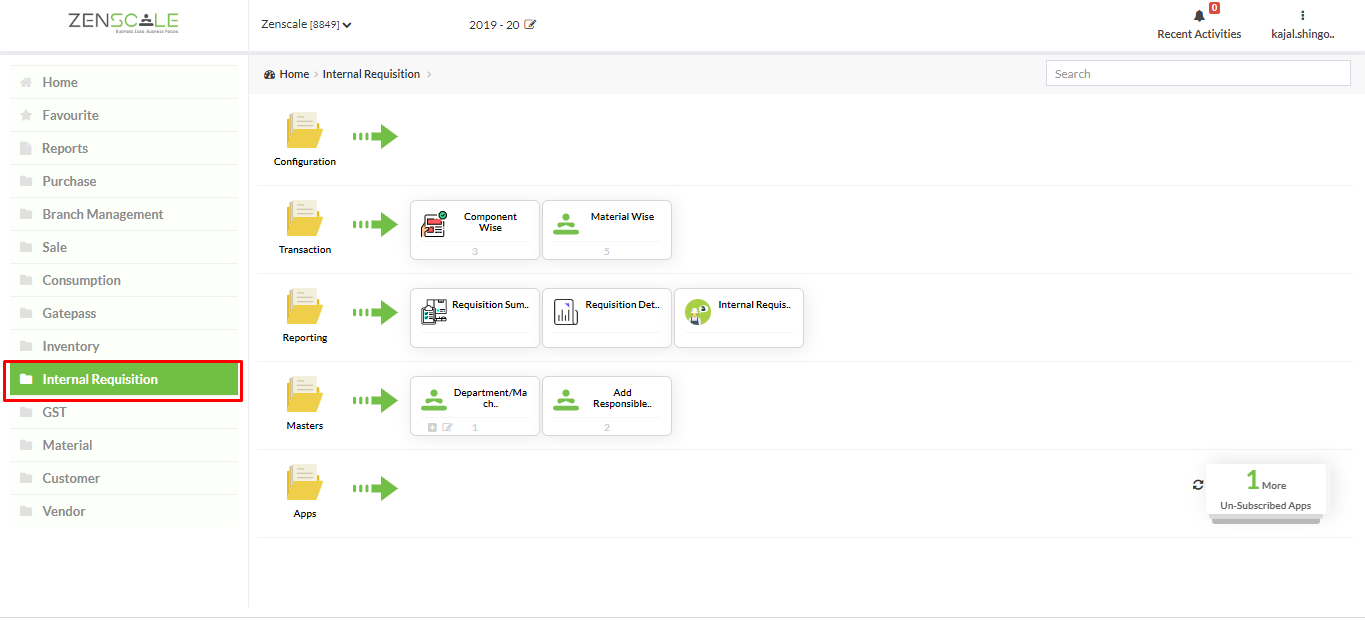 2. Click on Internal Requisition app.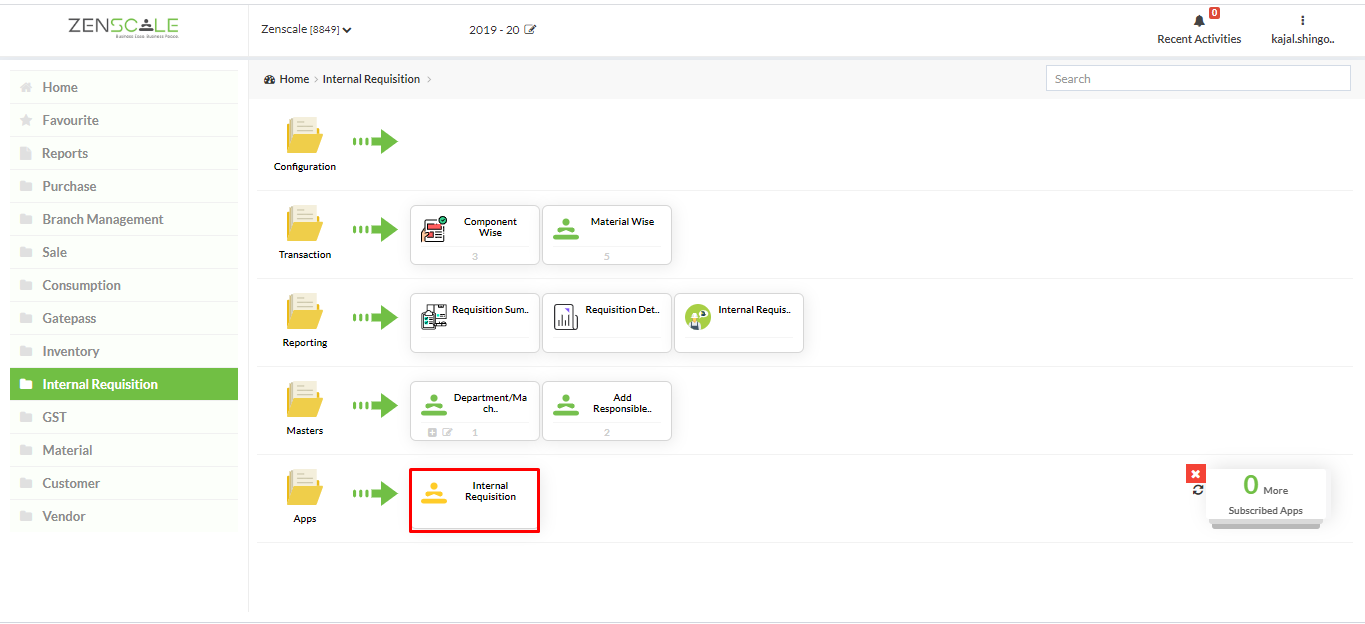 3. Click on Subscribe button.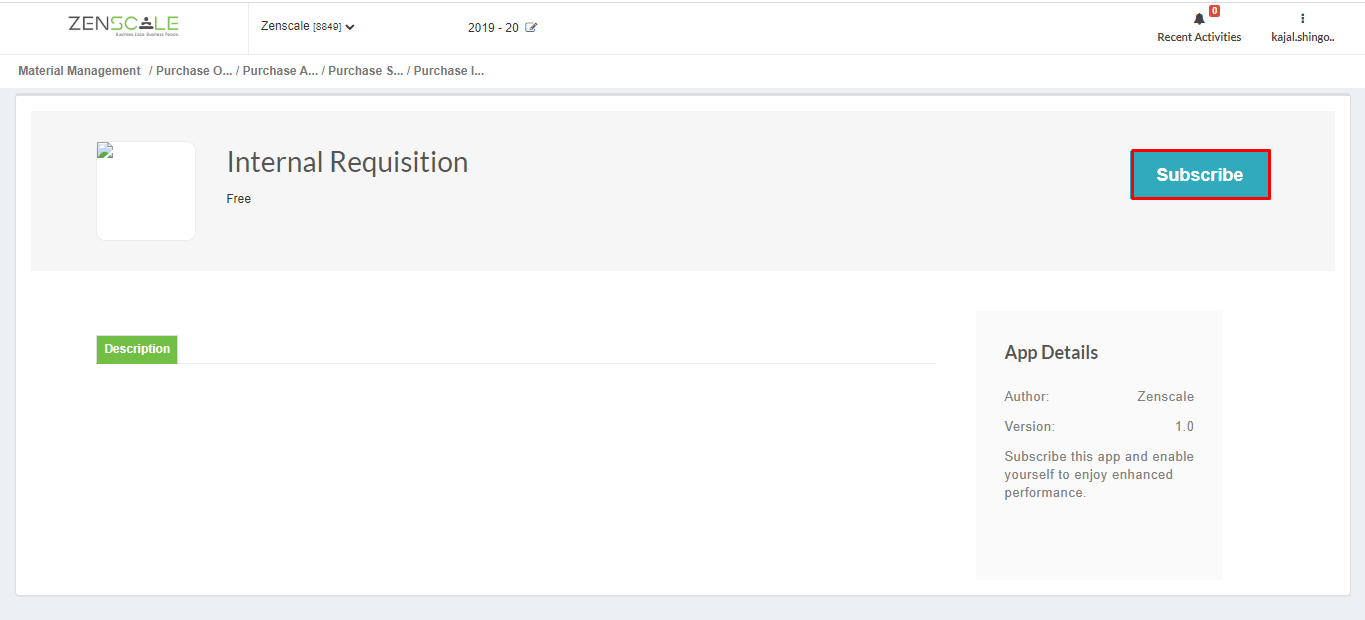 4. Turn on Component Based setting.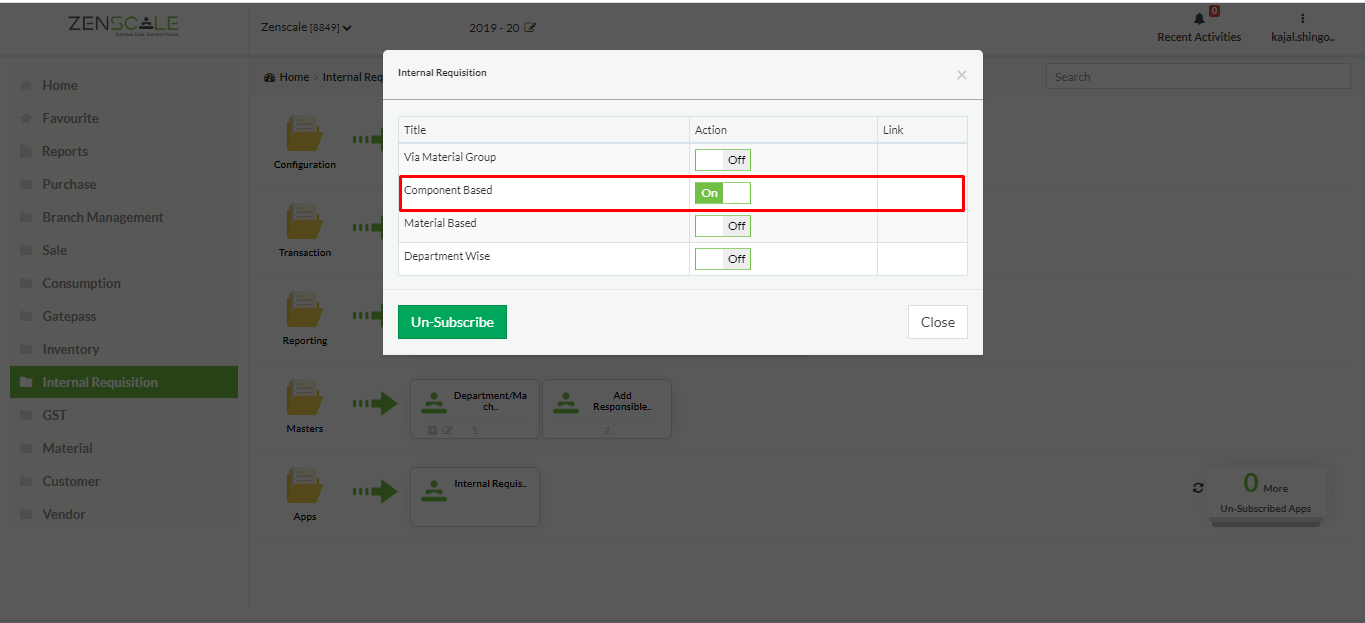 5. Now,click on Component Based Transaction as shown below.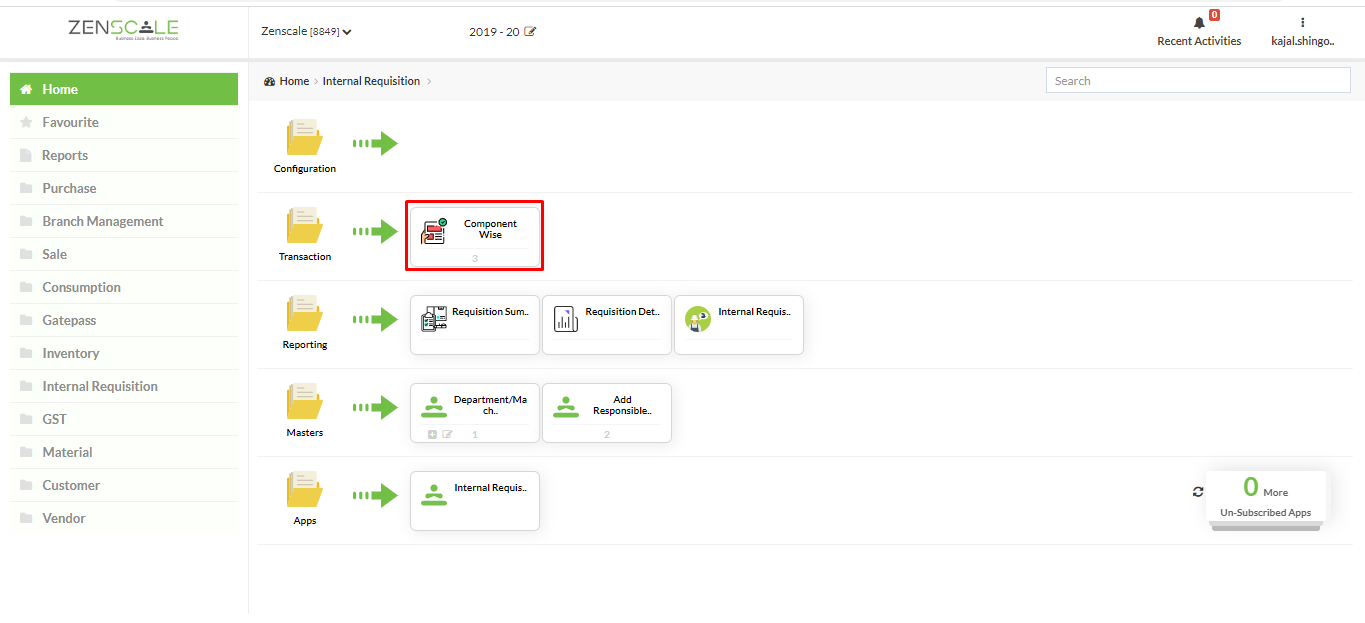 6. Select job order to Create Internal requisition against this.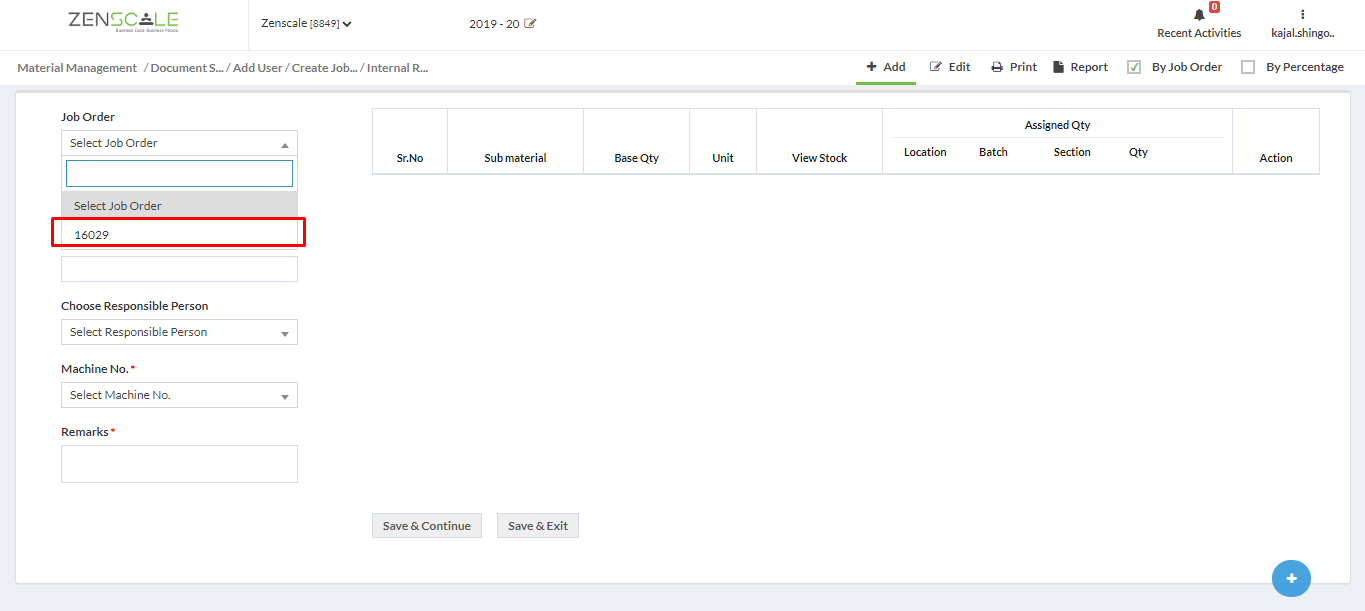 7.Enter the details of the Job Order like Delivery date > order start date > department > remarks etc. and click on Plus button as highlighted below.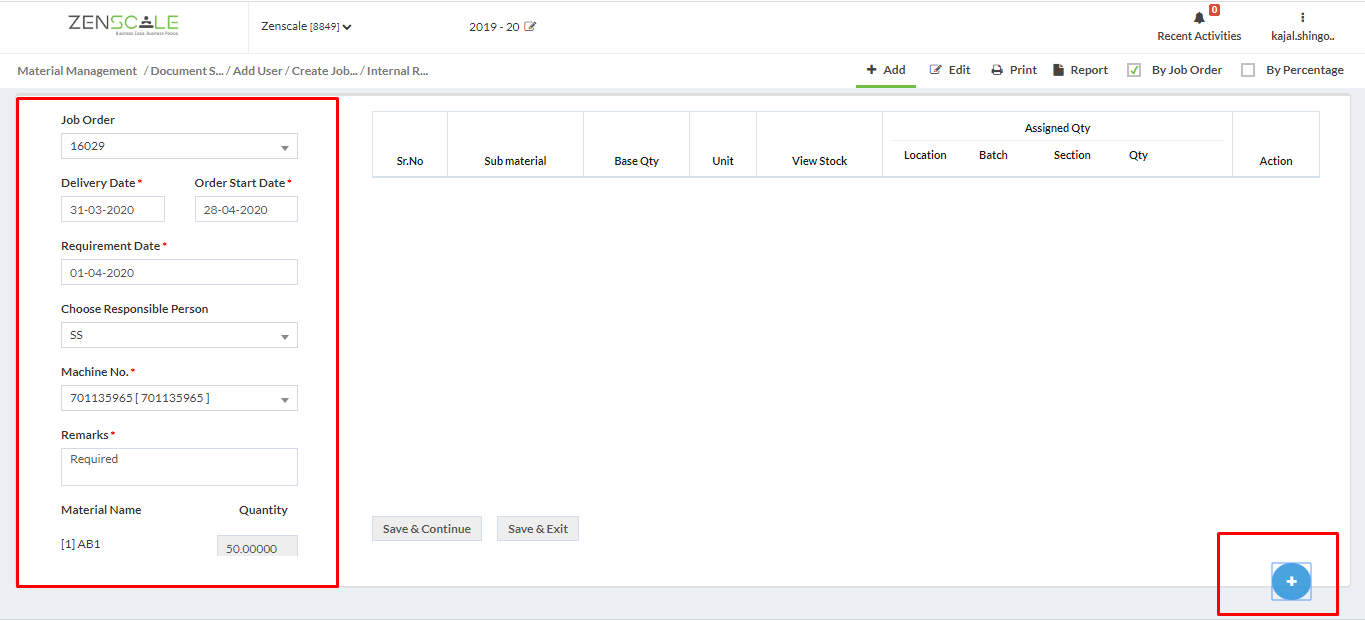 8.Select sub Material as they required.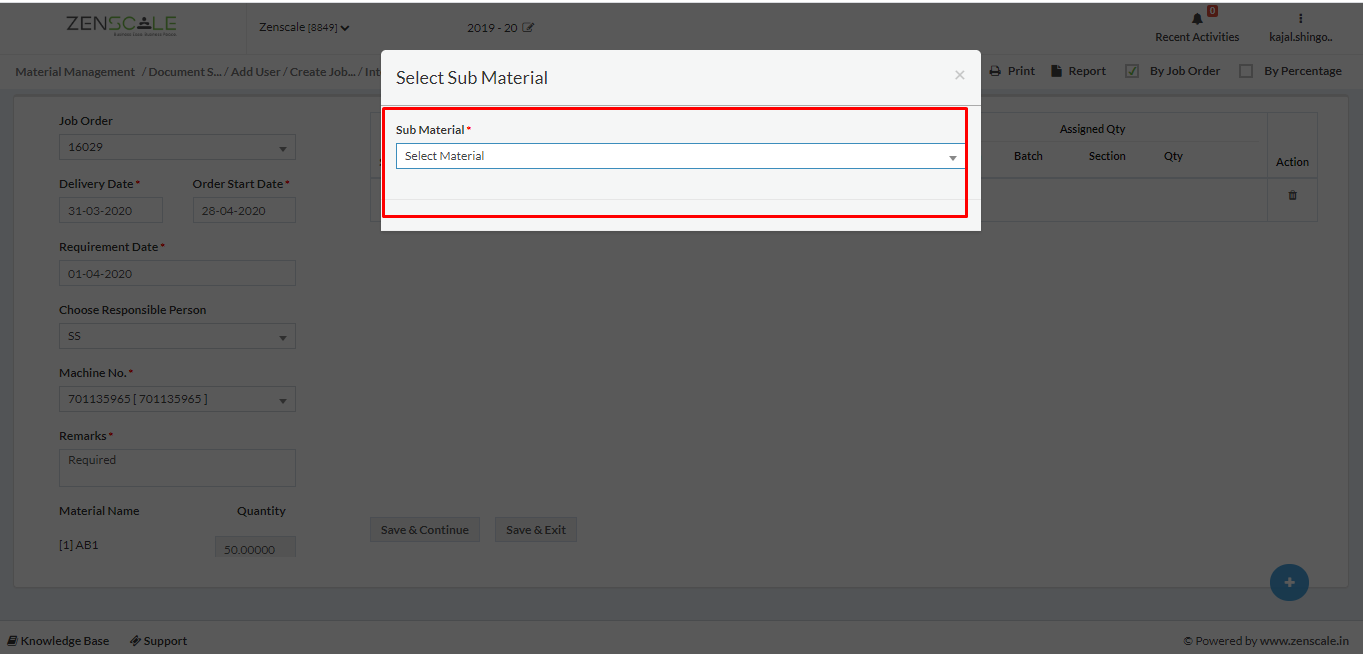 9. Screen will appear like this with the added materials.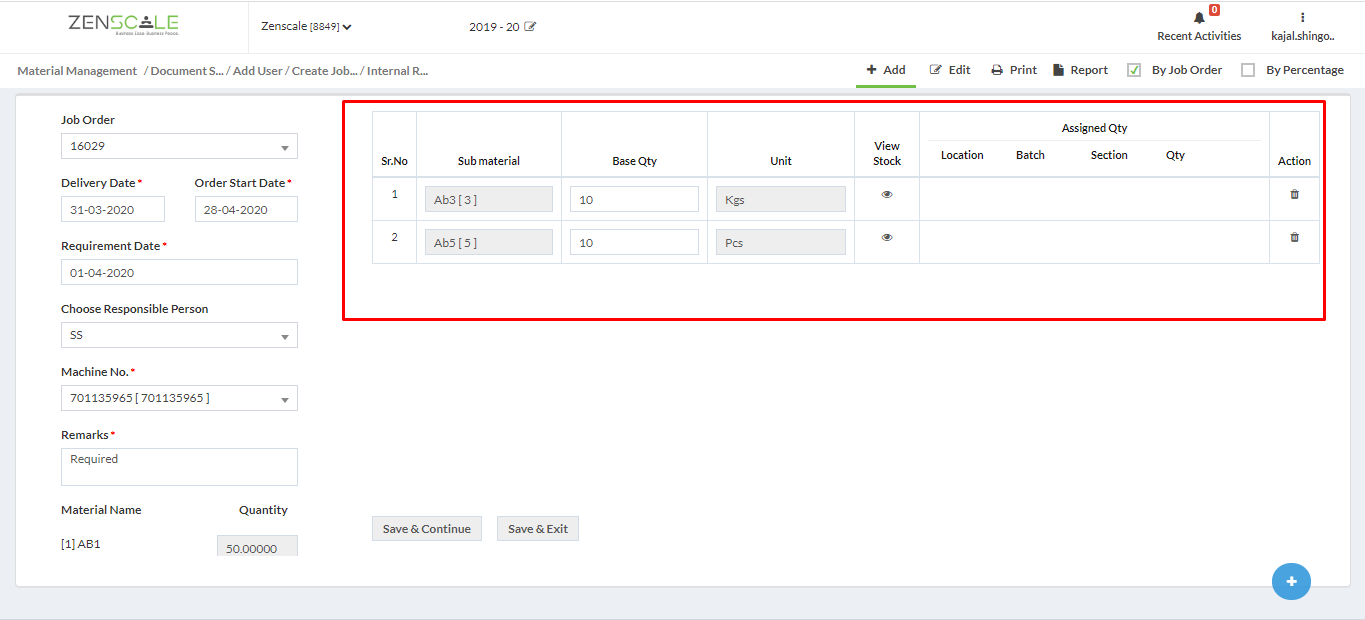 10. Click save and continue.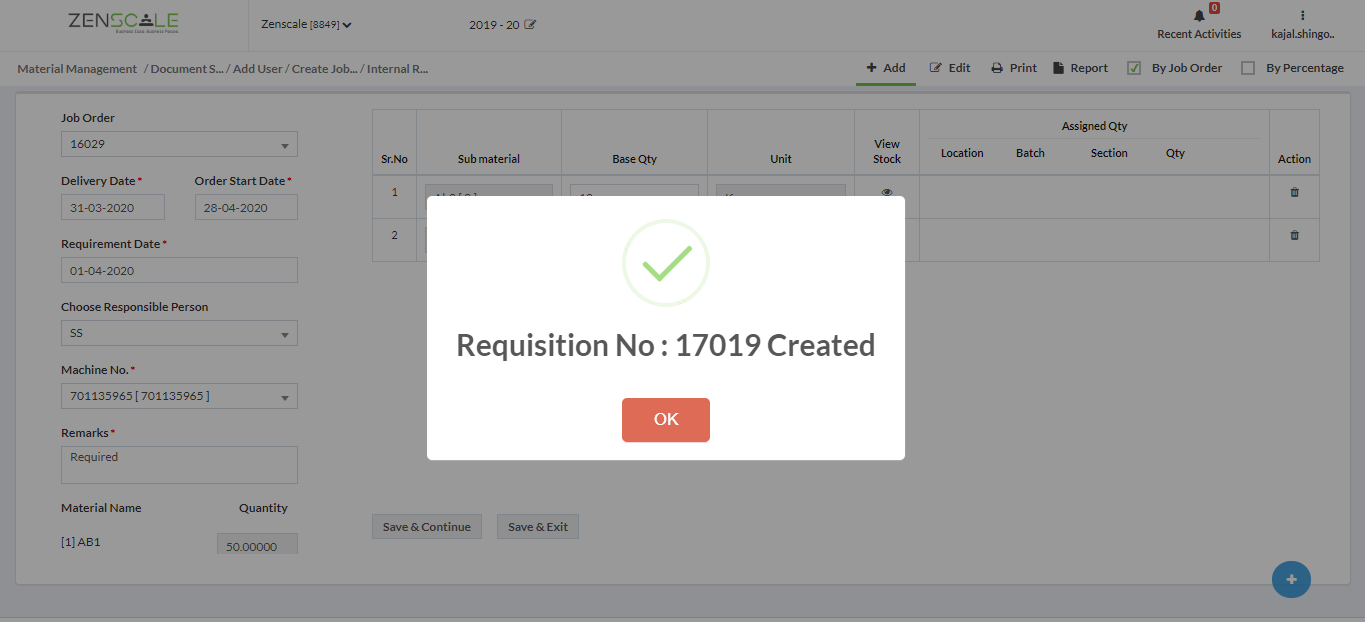 11. Click edit if any changes in it.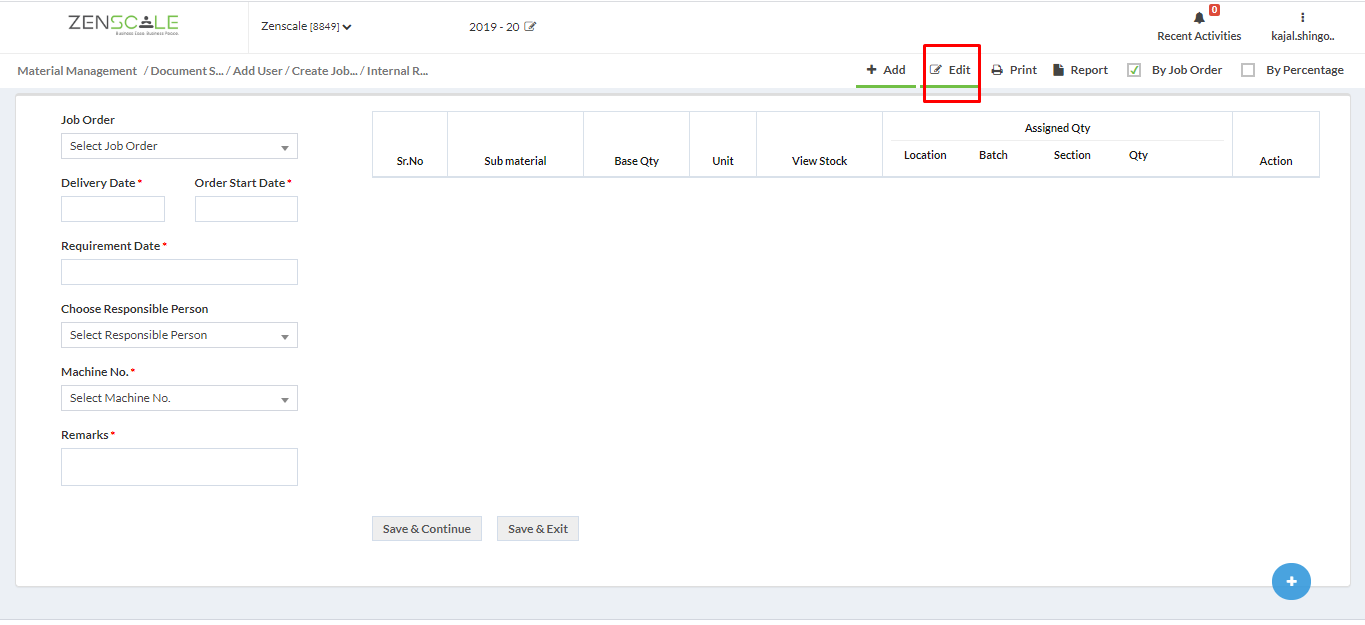 12. Click on report option to check list on entire transactions.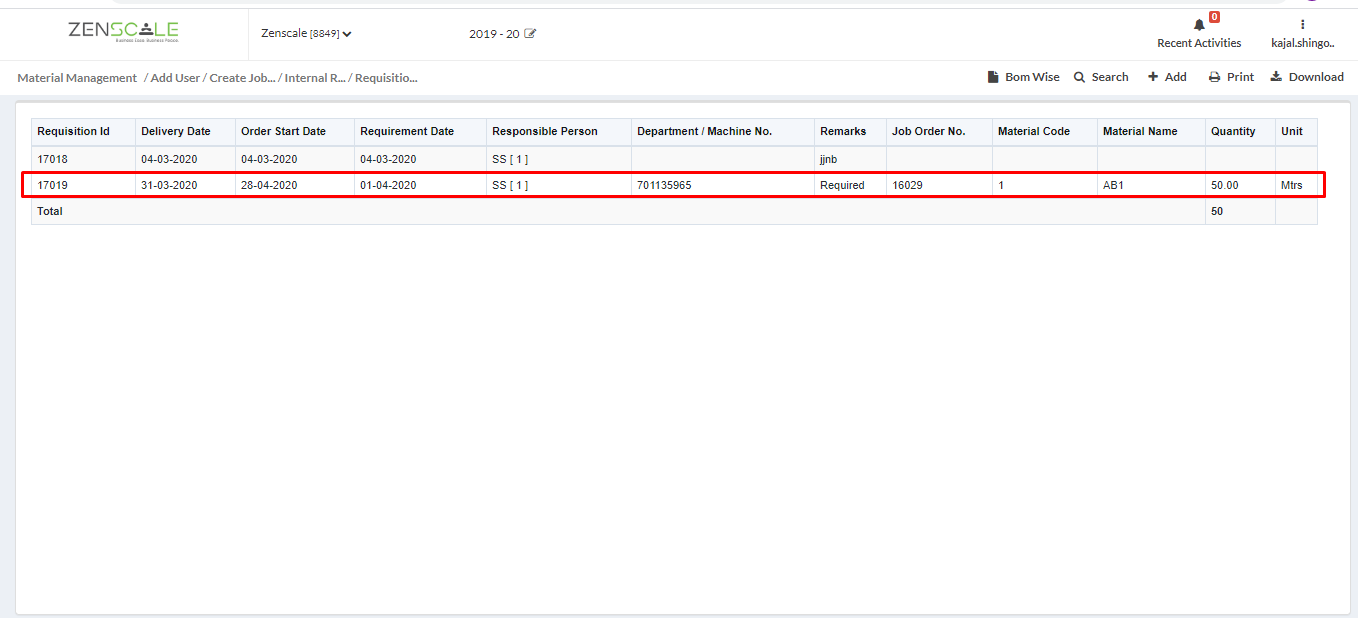 13. Click on Print.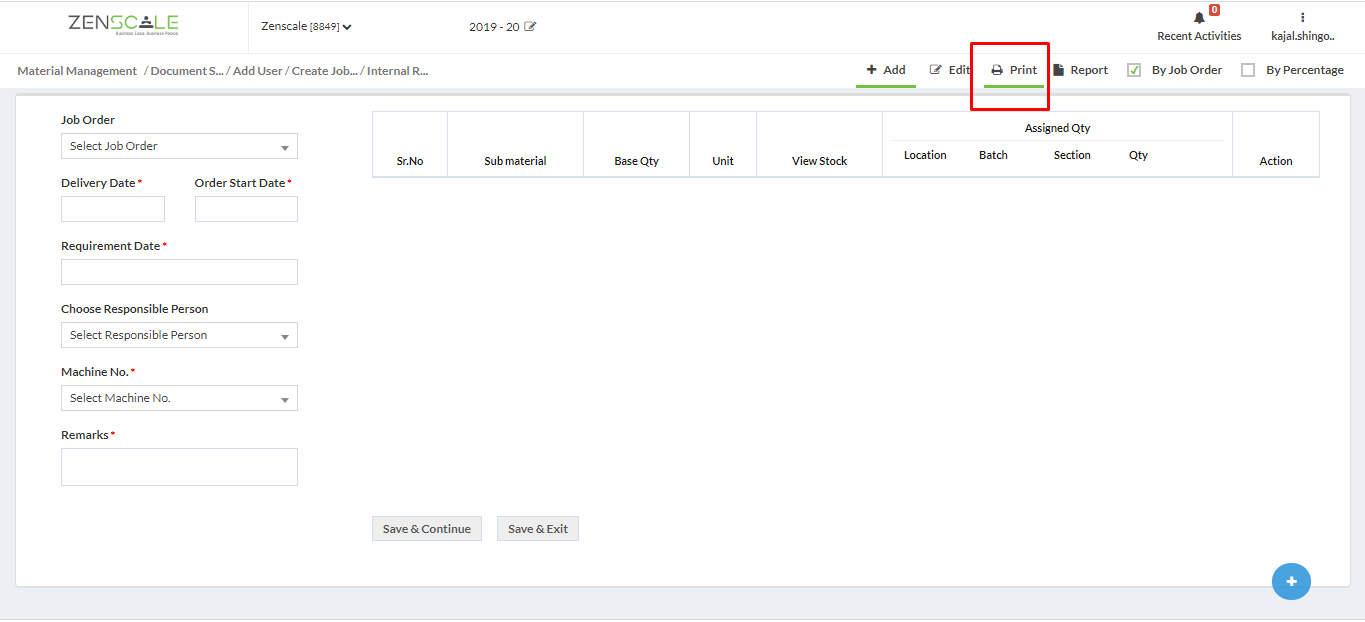 14 Select Date > Requisition Number > Click on Search then click on Print icon.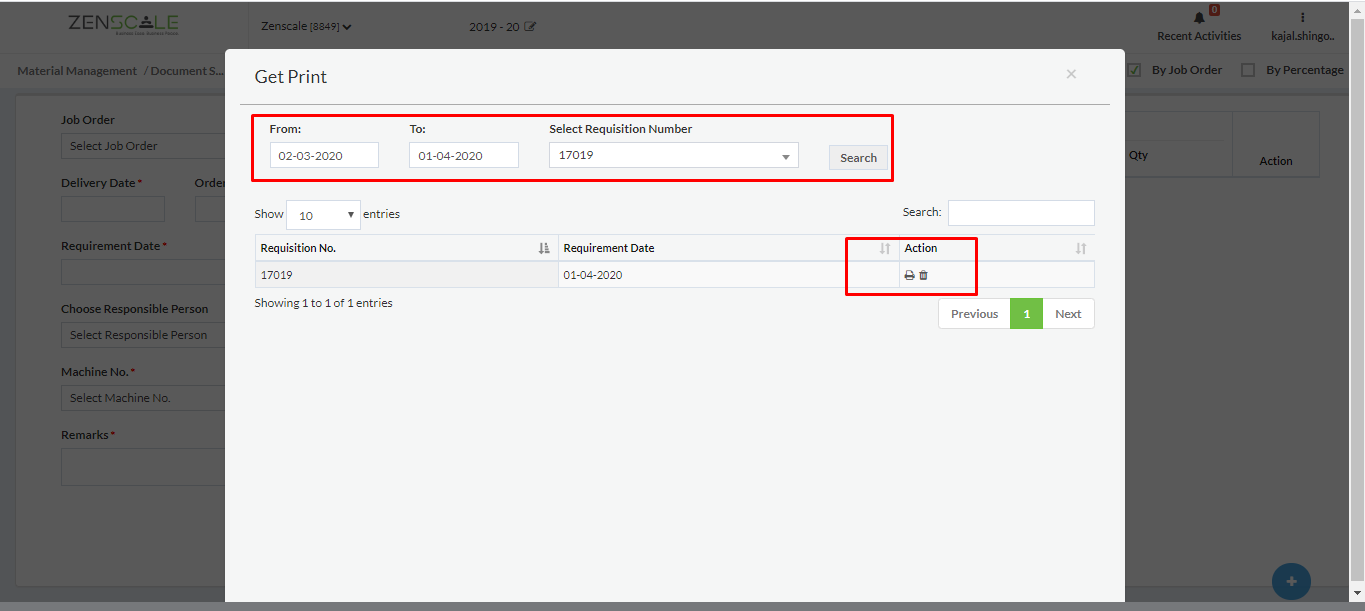 15 You can print the below Requisition print.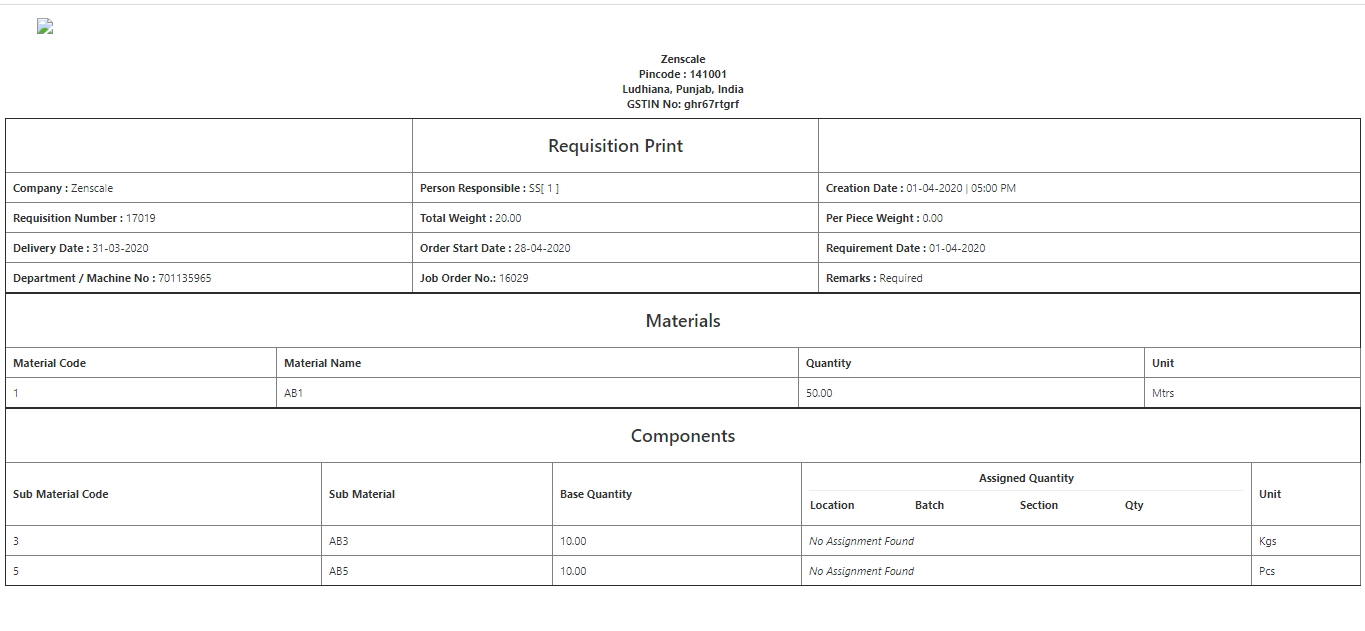 Next step is to create consumption, against requisition document.
1. Click on consumption.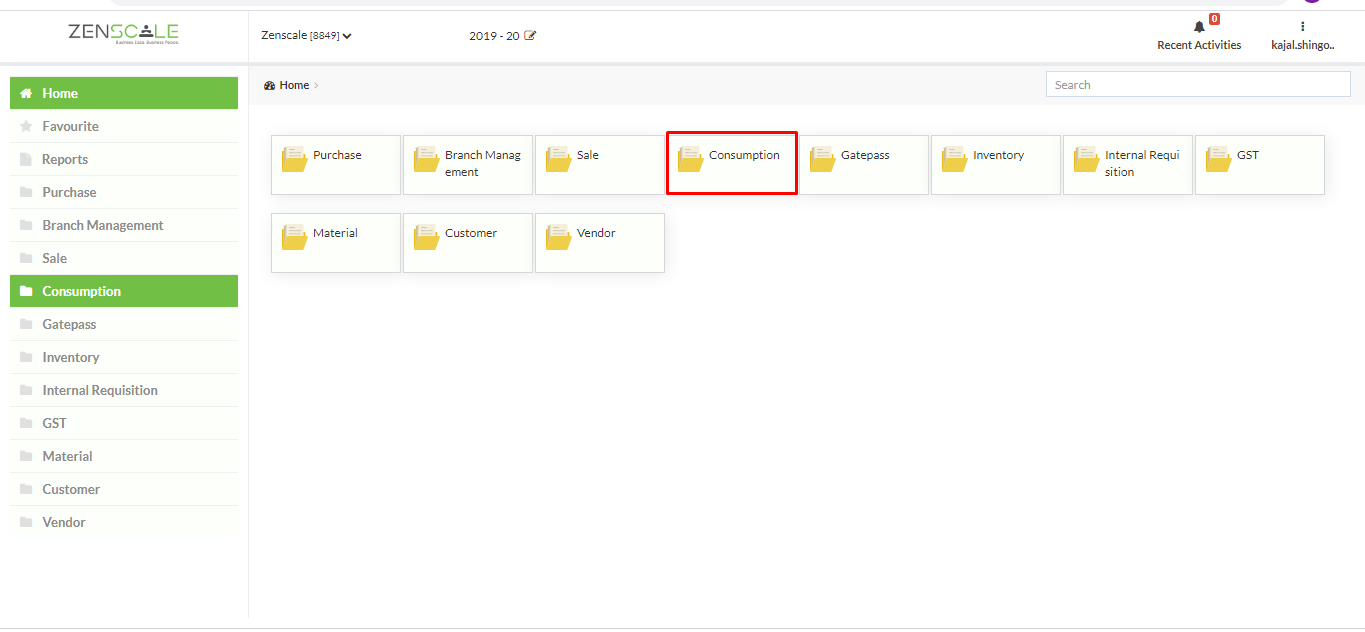 2. Click on Consumption against Internal requisition.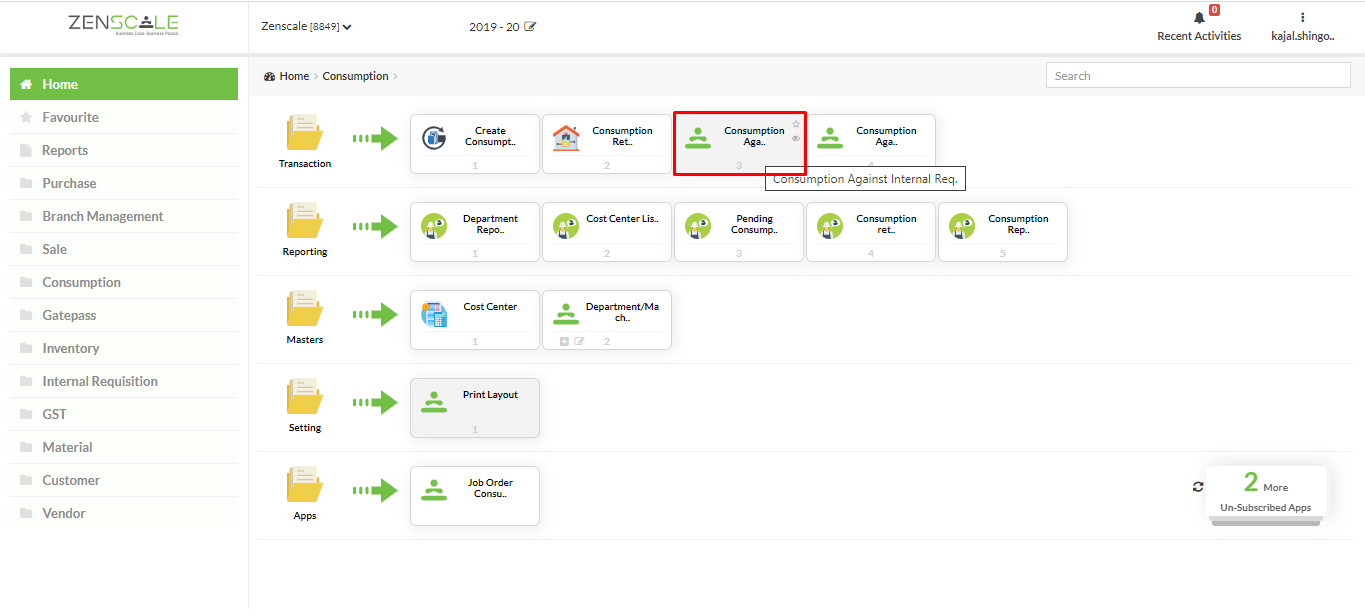 3. Select Requisition Number.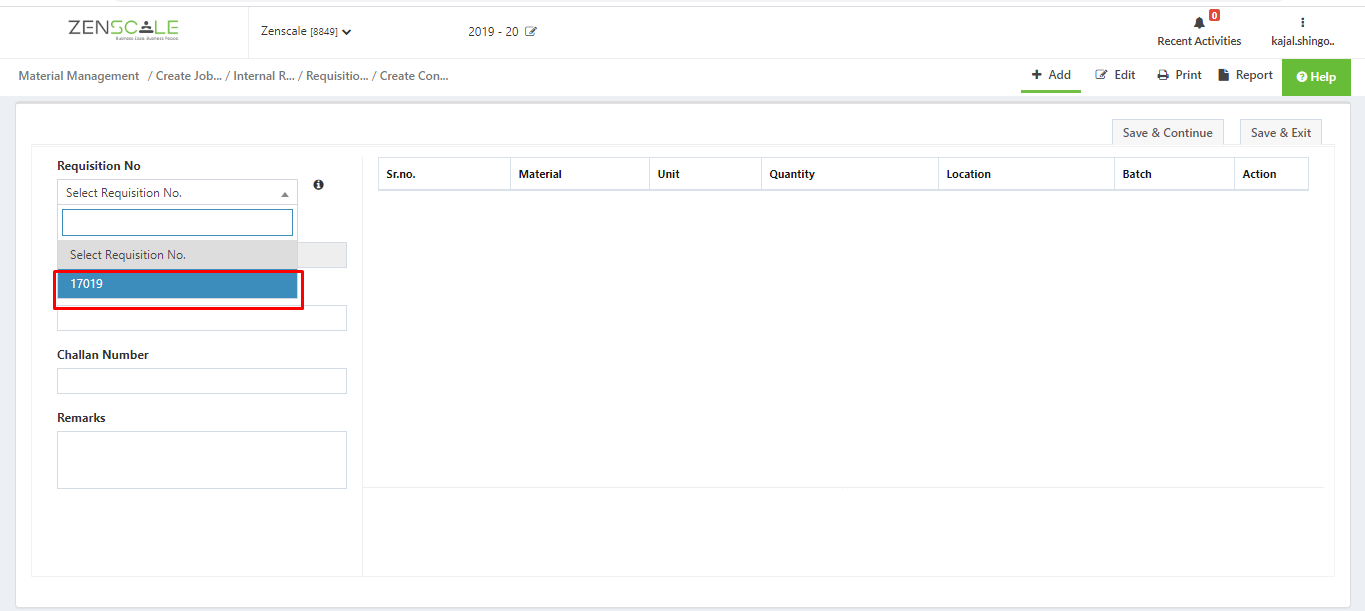 4. Screen will appear like this, you can see system fetch details from requisition document.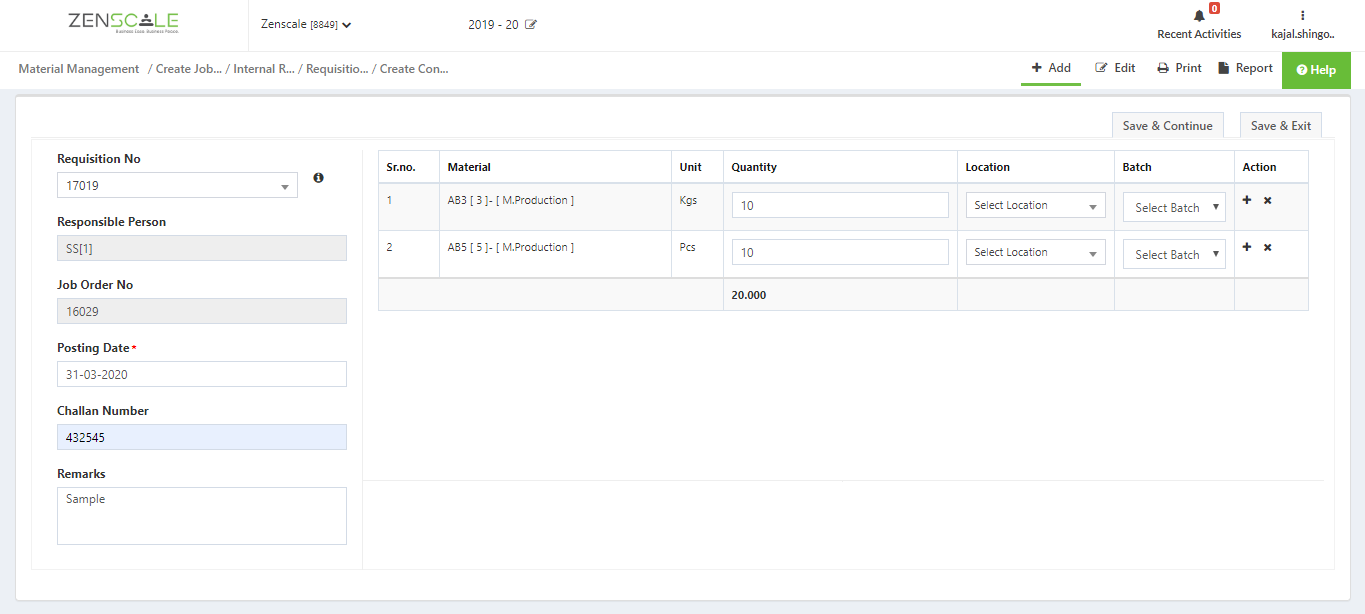 5. Click on Save and Continue.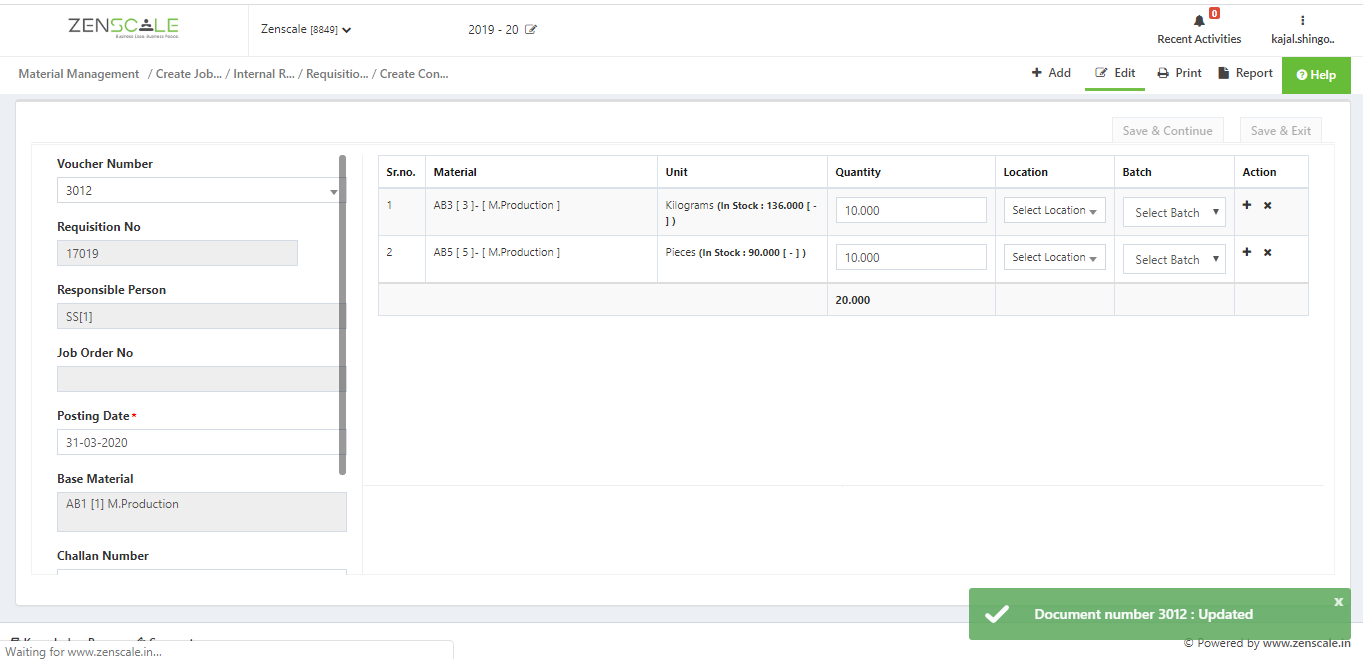 6. Click on Report.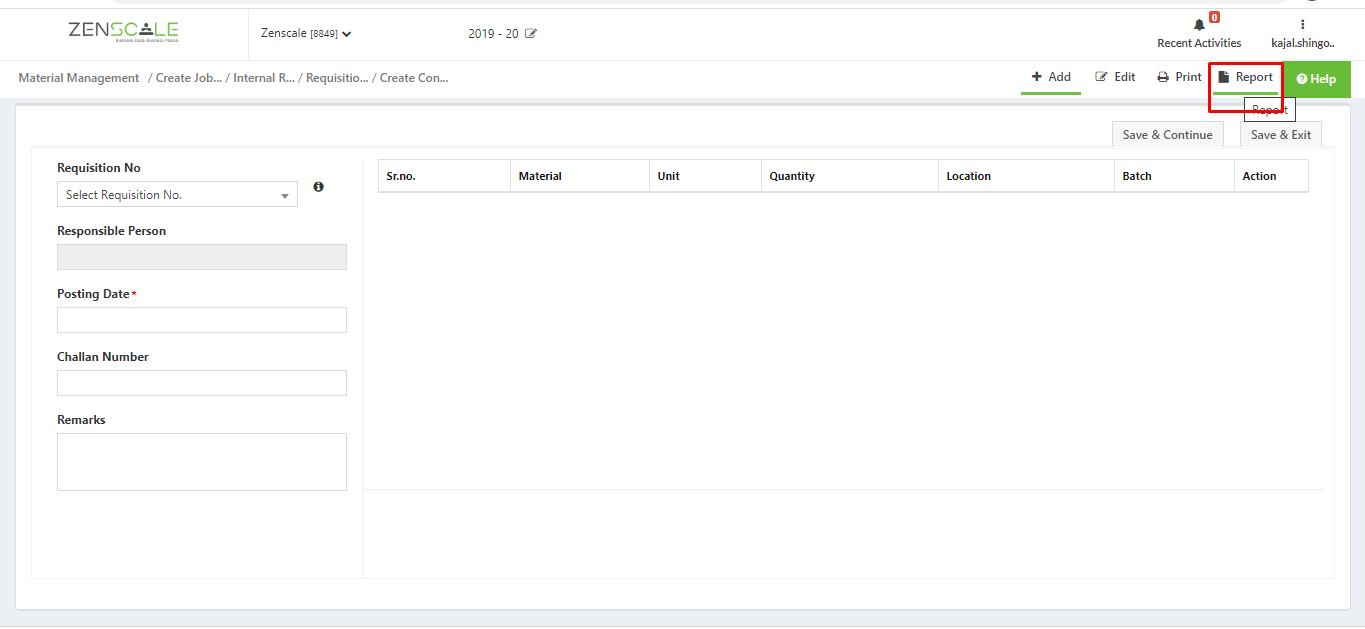 7. Consumption report will be opened and can be downloaded in excel.