Updated by Implementation
What is PO Approval?
Purchase order approval is the flow of actions that is done by the responsible authorized person.Once Purchase order is created and then sent for approval. without approval PO document is not be eligible for invoicing. Approval is must for invoicing.
Overview
An Approval is set for specify approval levels and users. In the Purchase Order, approval is turn on and set for particular authorized person. It reduced risk and streamline purchase order process. Also keep track on entire purchase transactions.
Use cases
Suppose that there is a company Shri sai Pvt. Ltd. that manufactures shirts and required raw items to produced finished product. So, the owner of the company wants to check and keep track on purchase order. this feature helps them and resolve issues, with this whenever their worker create PO he get mail for approval. He can approve and reject the request as they needed,without his approval they can not done any invoicing in the company.
Steps to be performed for PO approval
1. Click Purchase under Material Management.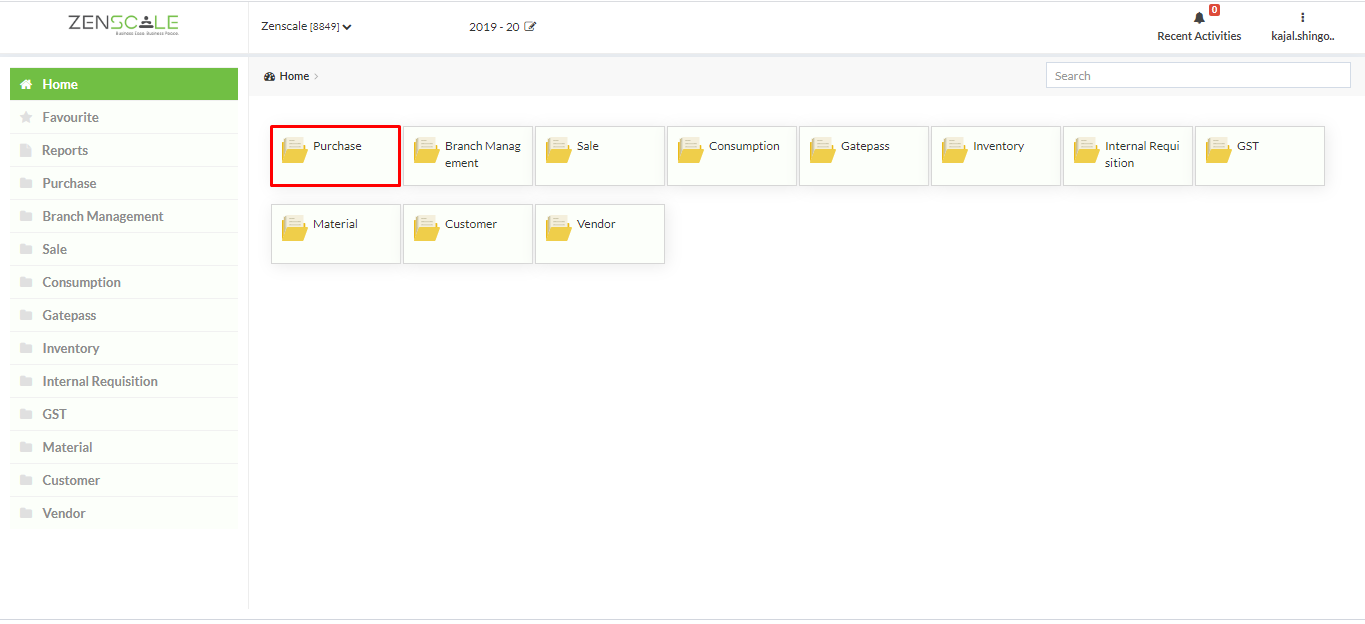 2. Click on Purchase approval app under app section.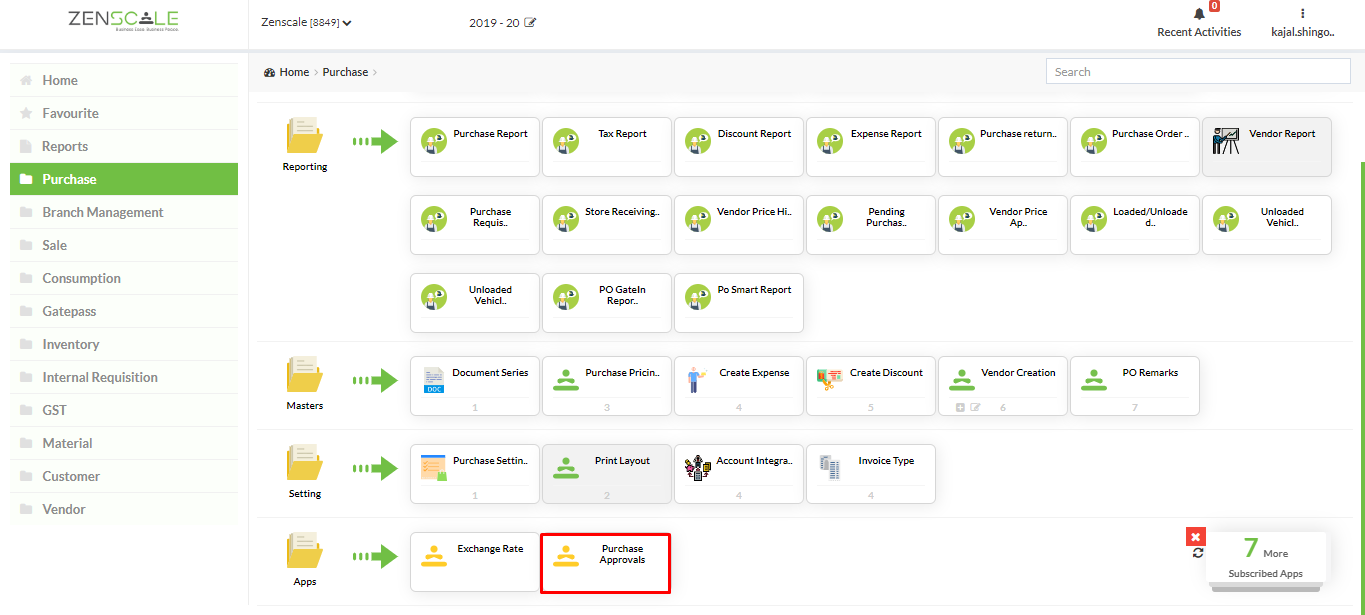 3. Click on Subscribe button as shown below.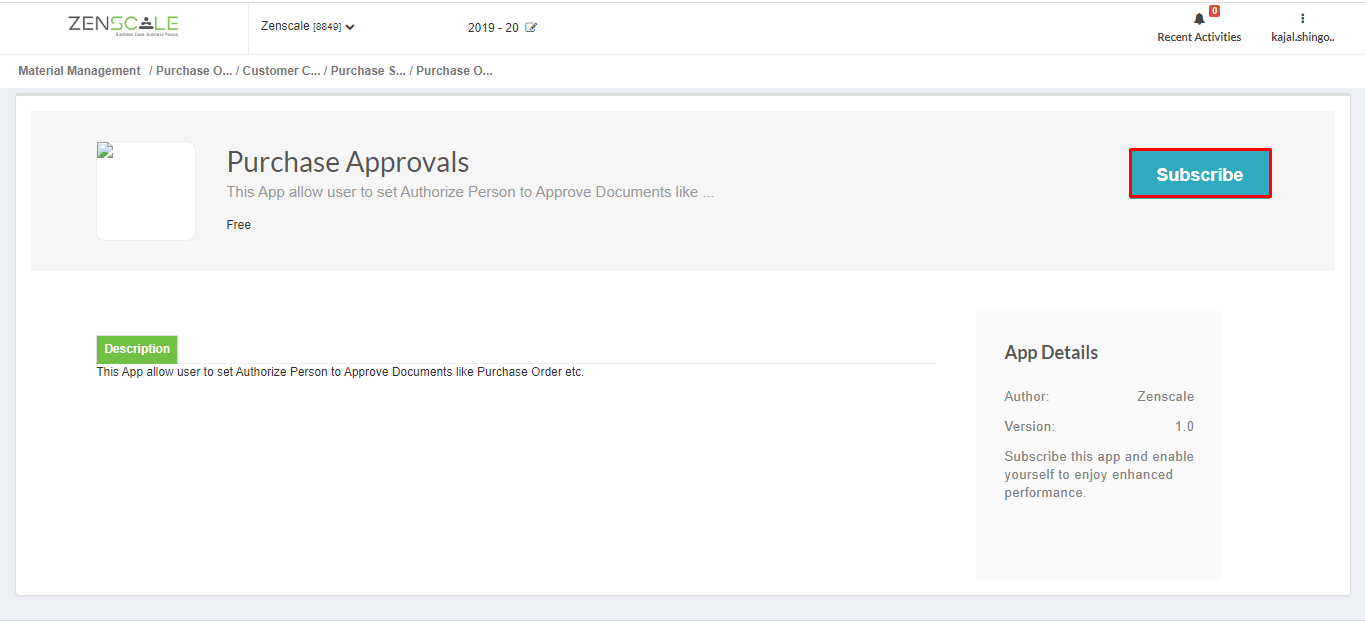 4. After subscribed, Now again click on Purchase approval app.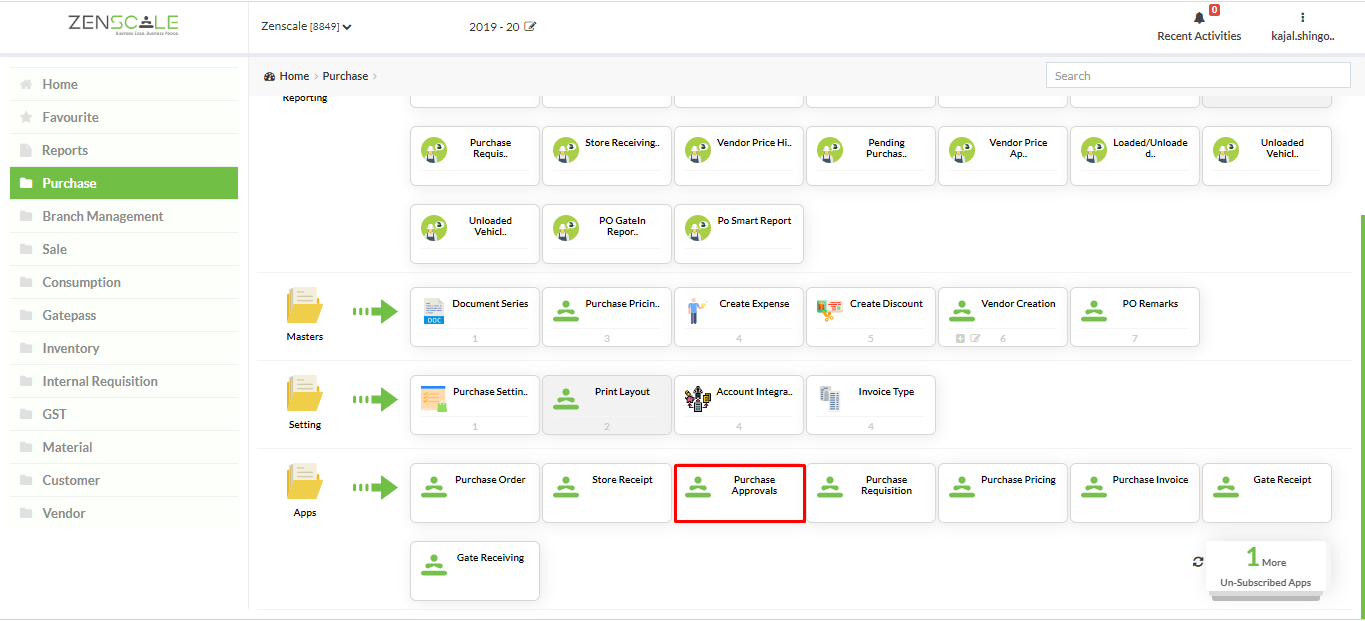 5. Turn on Setting and click on Go to Master.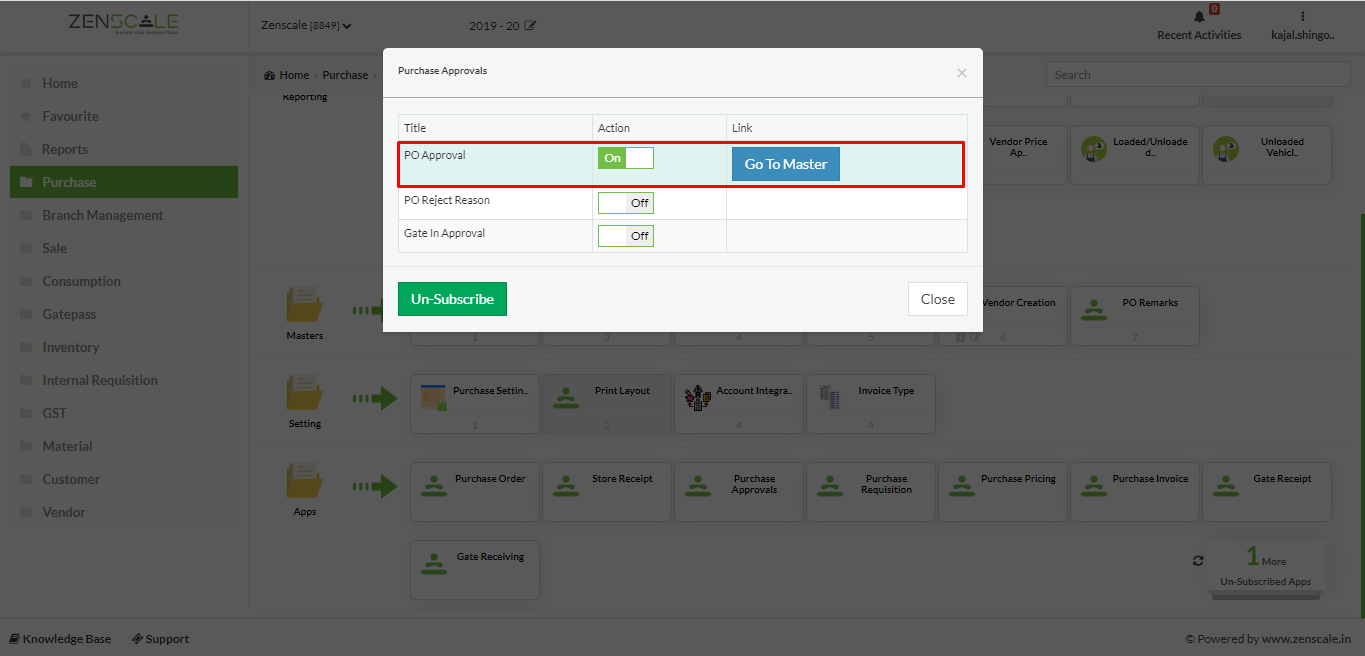 6. Set slab limit and responsible user as shown below and click on save button.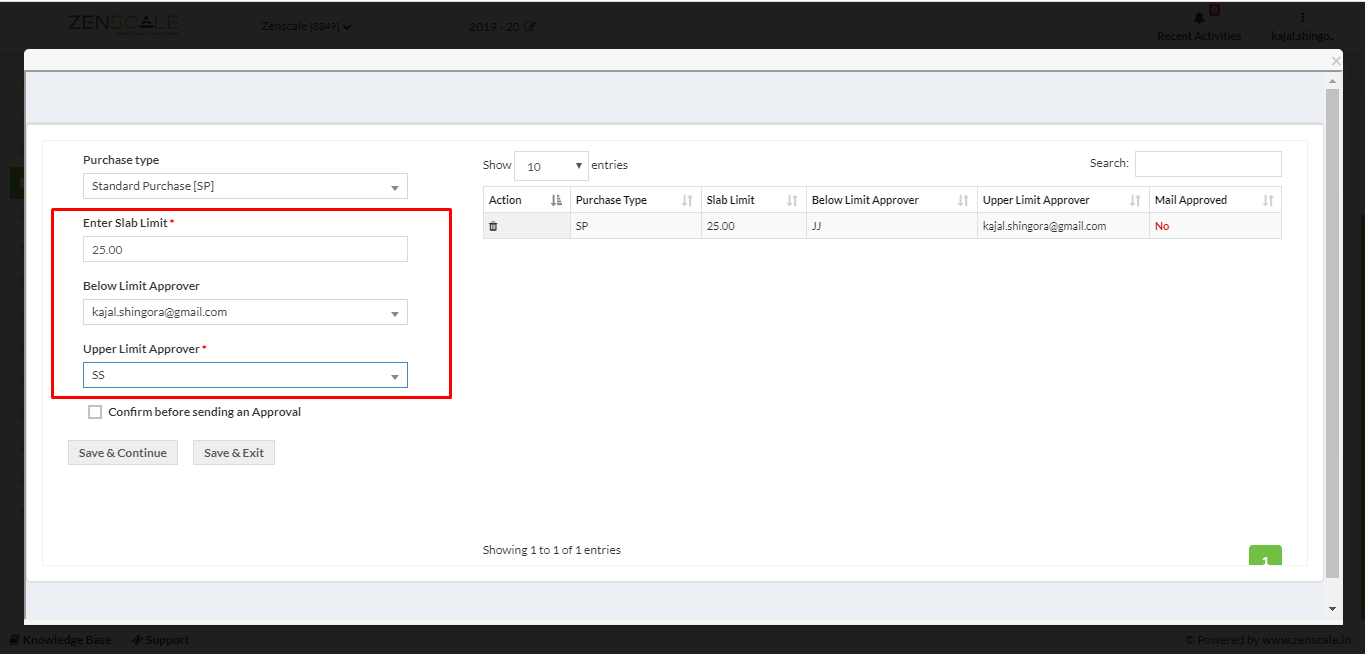 7.Now, click on Purchase order.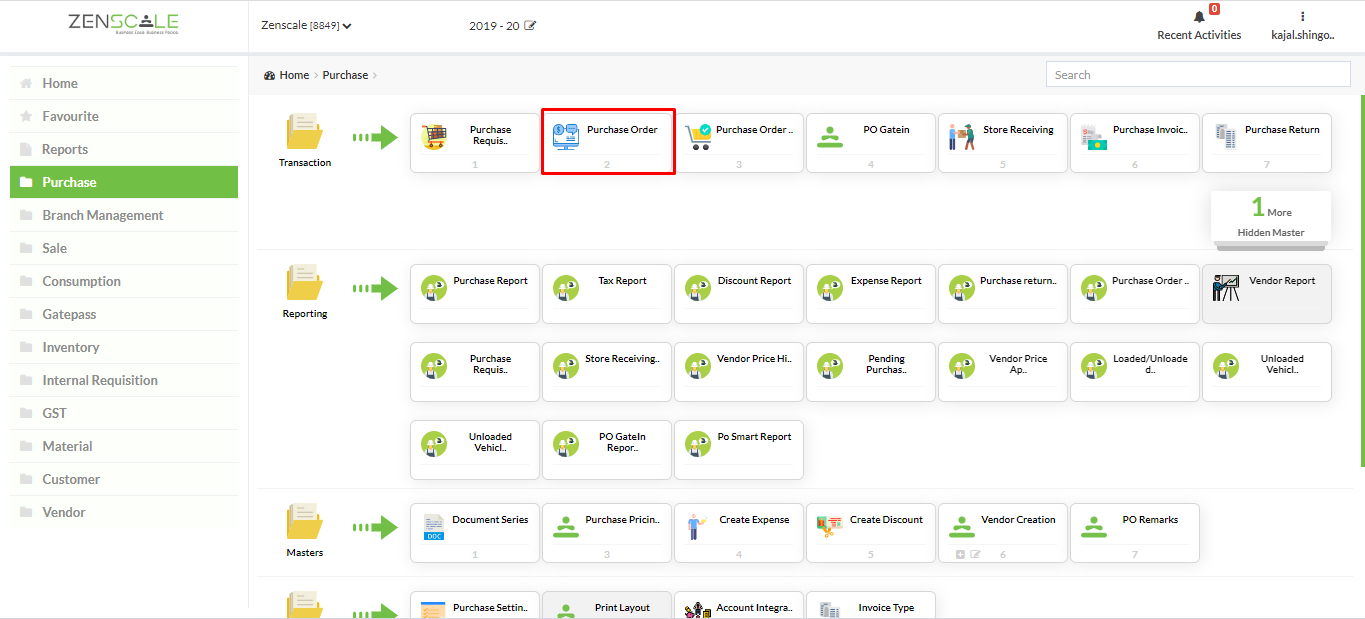 8. Enter other details about the Purchase such as Purchase type, Vendor, posting date, bill reference, etc.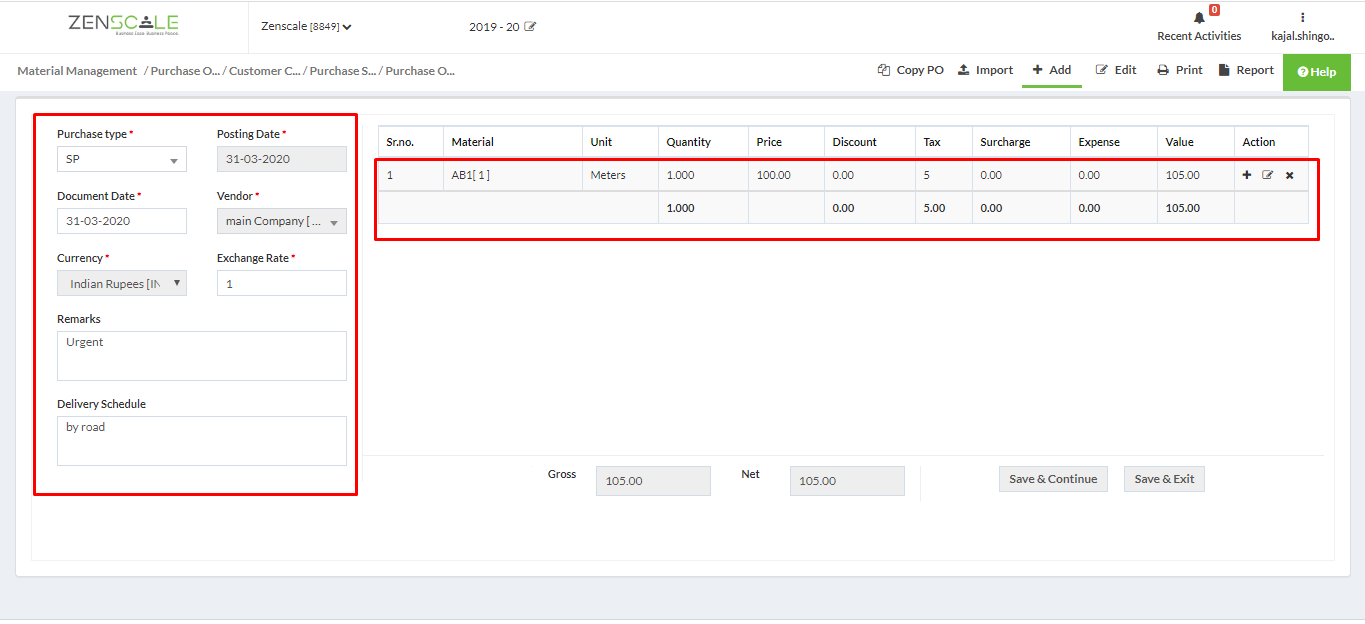 9. Click on save and continue. You can see PO document sent for approval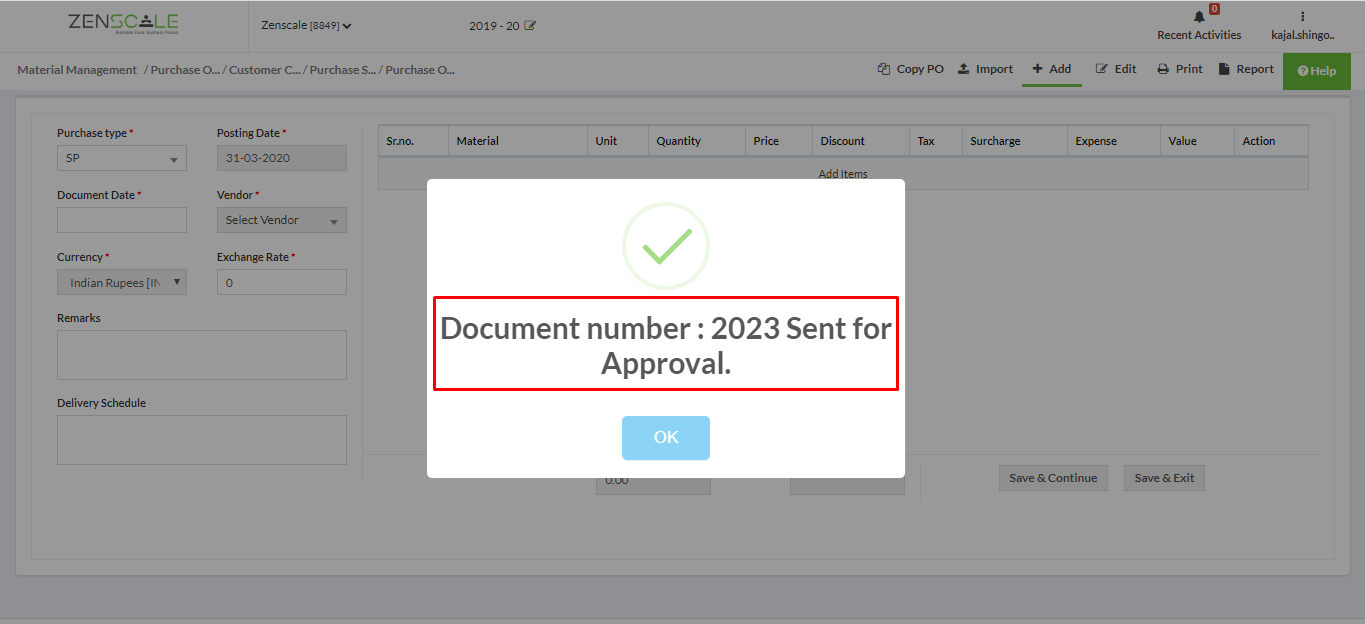 10. You can see responsible user get mail for approval.

11. Click on approve button to approve this document.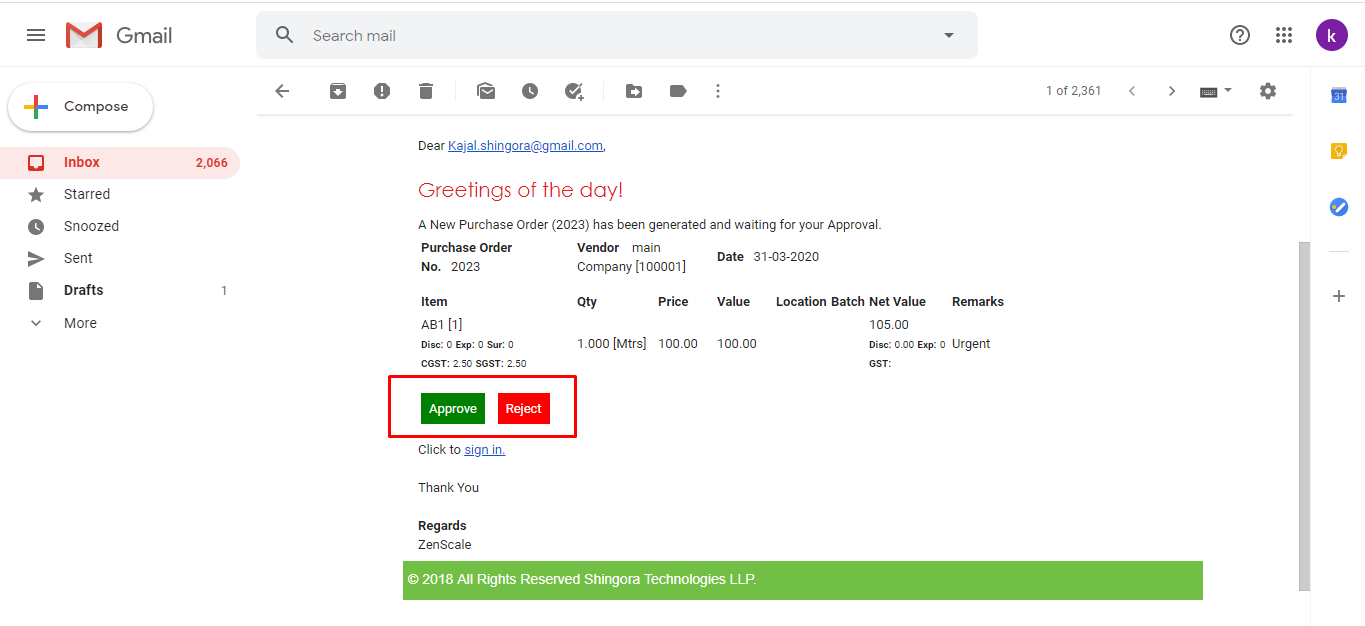 12. You can also approve document form PO approval section as highlighted below.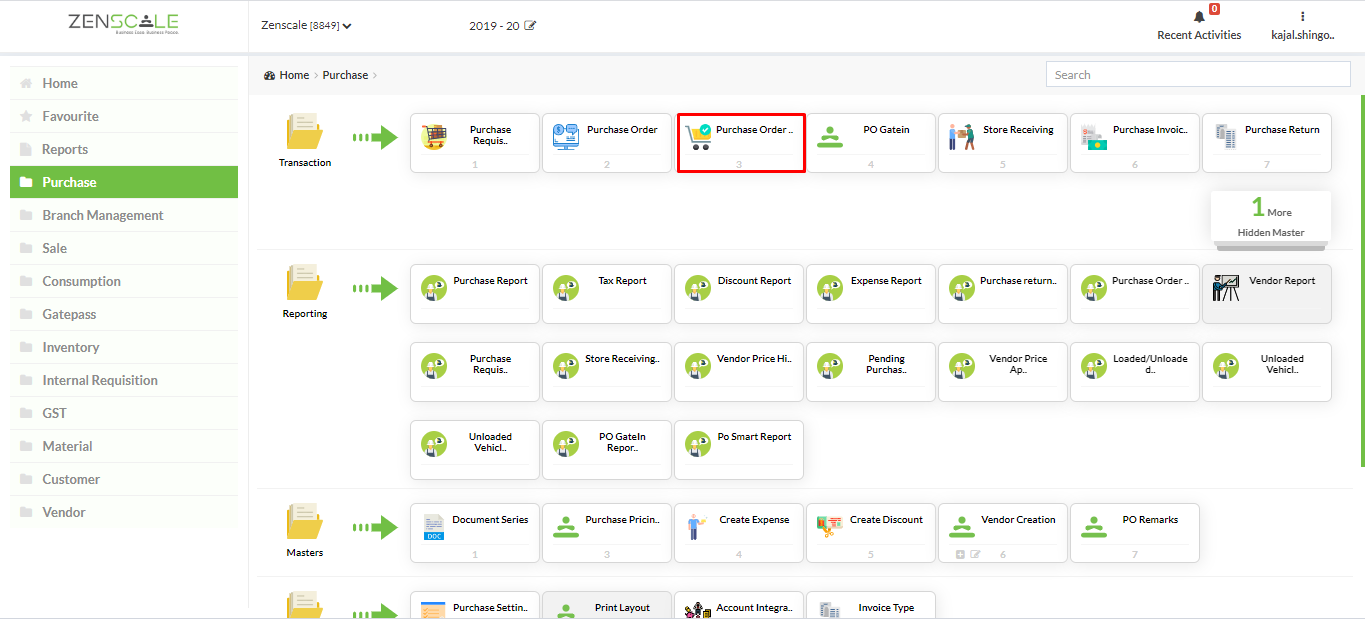 13. Following screen will open.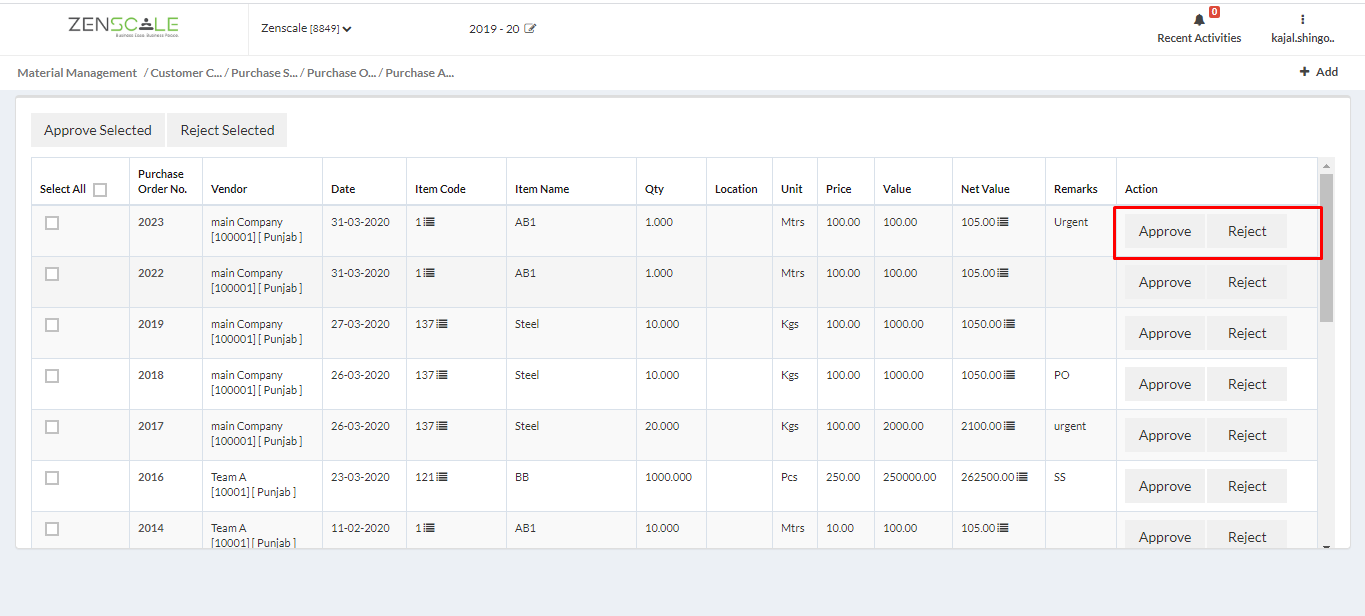 14. Click on approve.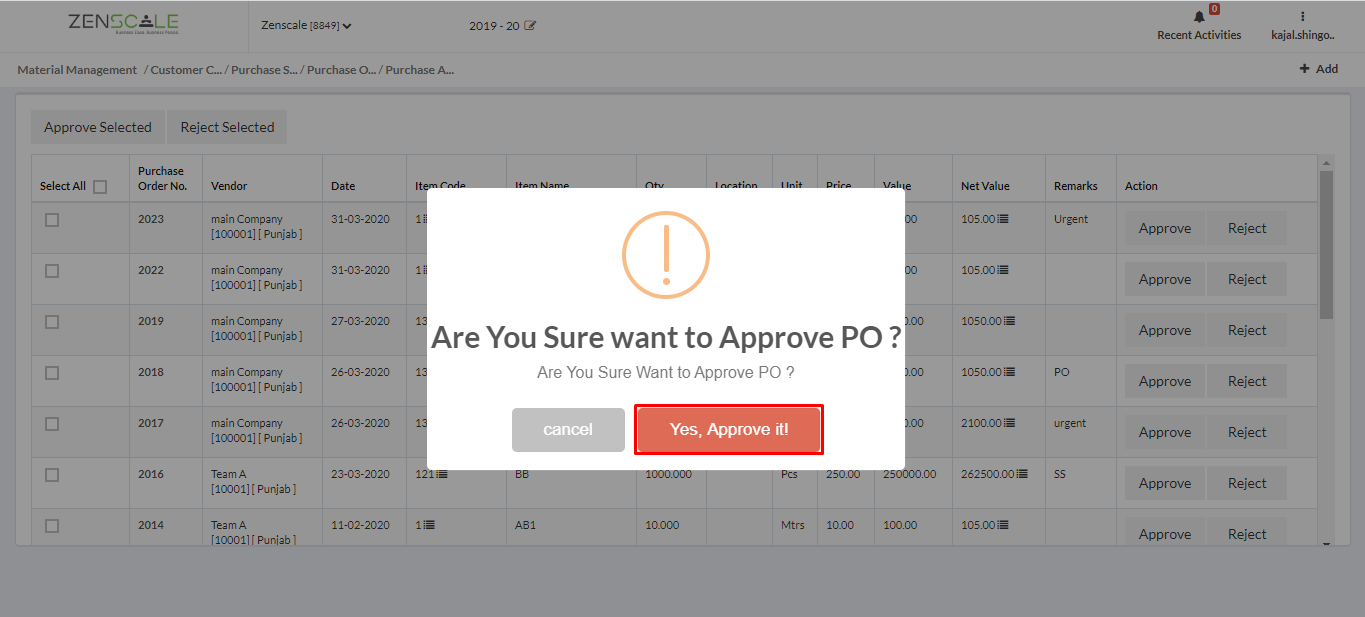 15. As you can see document approved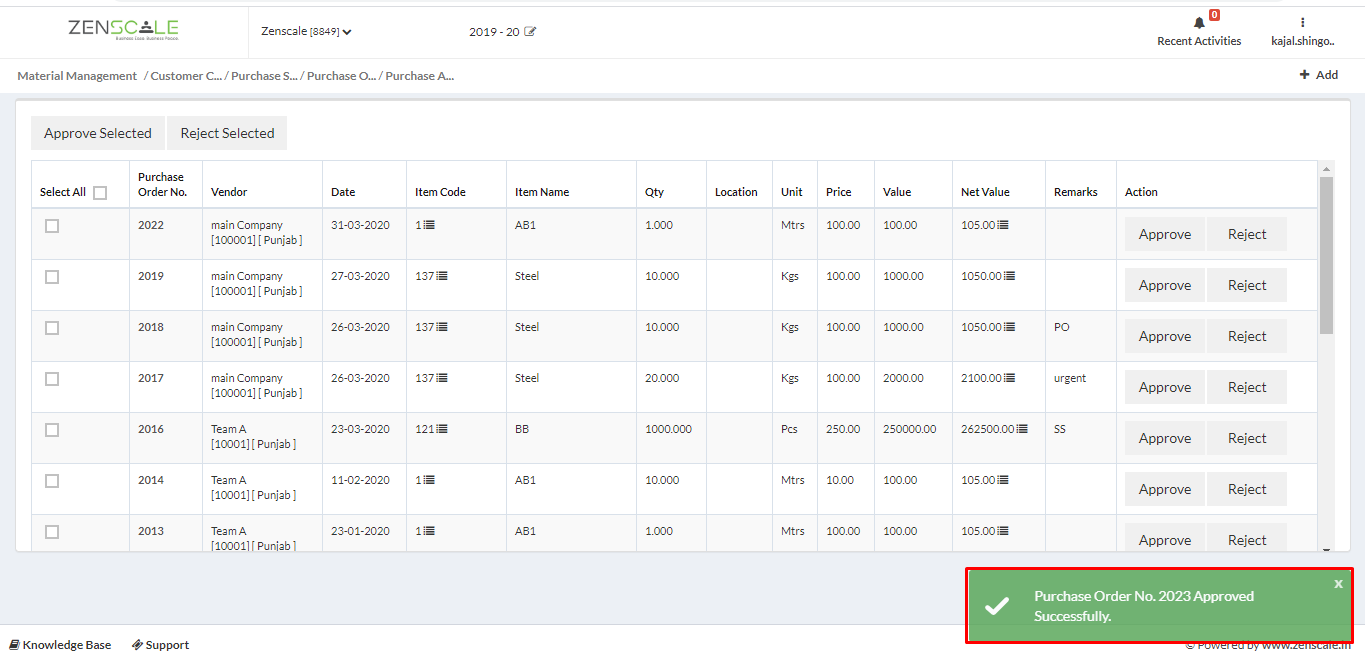 16. Click on Purchase Invoice.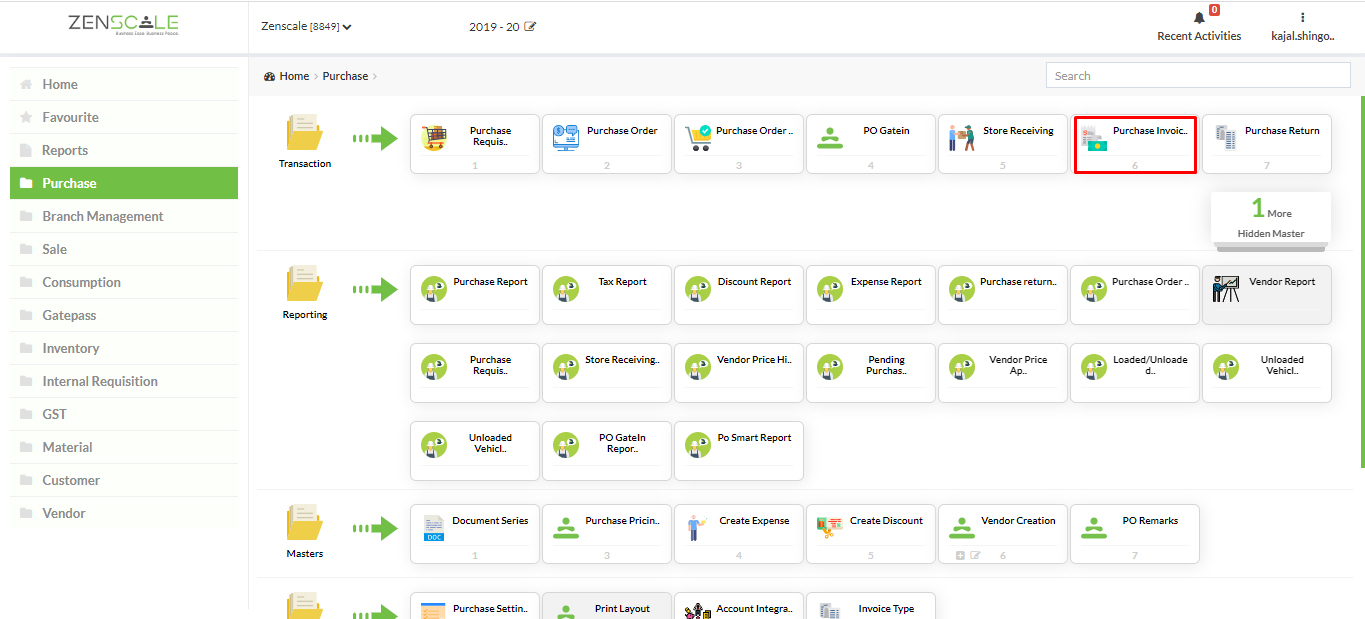 17. Select Purchase Order, Only the approved orders will appear in the drop-down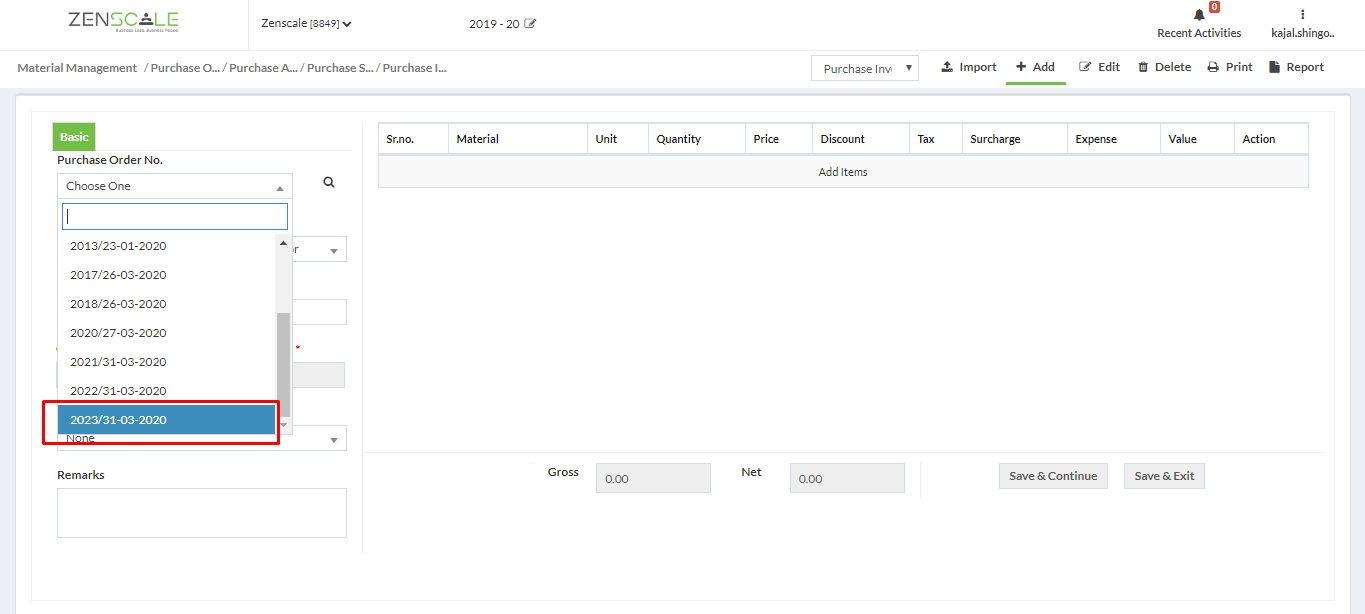 18. As you can see by selecting PO document system will fetch all the details.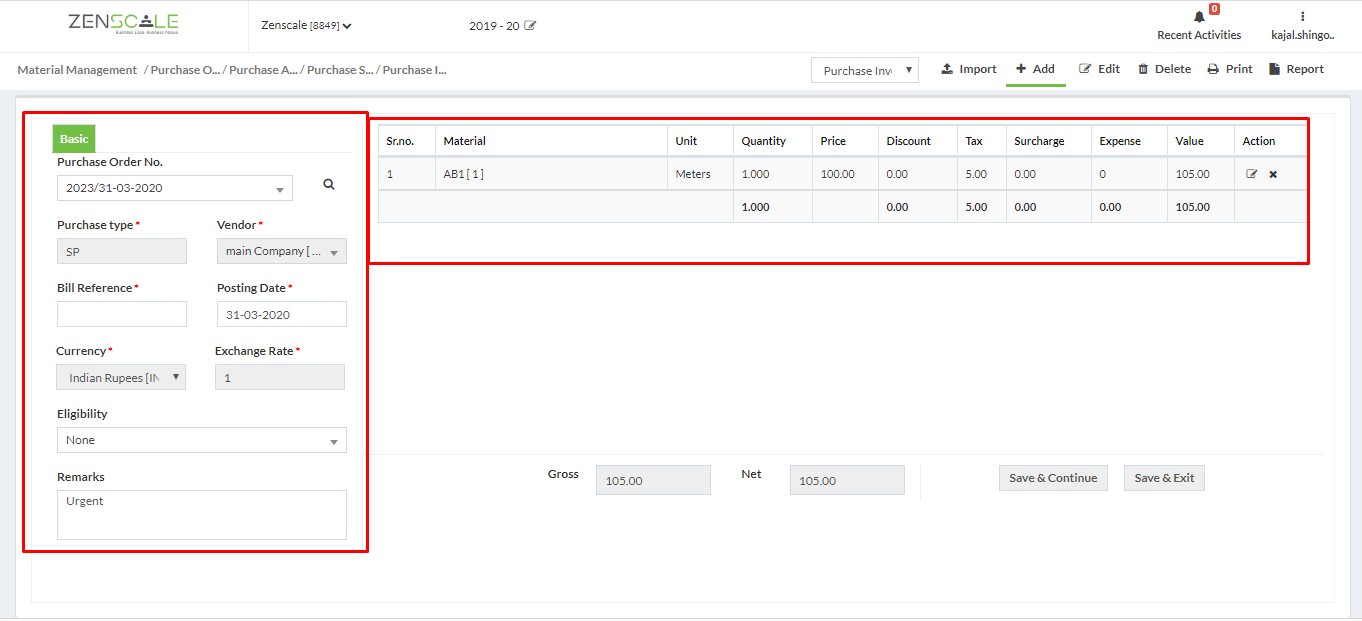 19. Click on Save and continue.