Updated by Implementation
What is Budget Master?
A master budget is a comprehensive financial planning document that includes all of the lower-level budgets, cash flow forecasts, budgeted financial statements, and financial plans of an organization. It's usually developed by a firm's budget committee, guided by the budget director.
Overview
Via budget master, user can assign different budgets to different ledger. It is ledger based budget. It ping the user while crossing the limit of budget amount.
Use Case
Suppose there is a company "XYZ Ltd". They are a manufacturing firm so they have to spend on lots of things. And they miss the control on expense. They need a tool to
control the expenses.
With this option they can assign budget for each expense on yearly and monthly basis.
Steps to be performed for Budgeting
1.Go to Financial Budgeting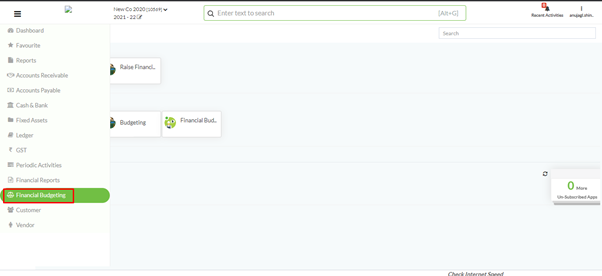 2.Go to Apps and activate Financial Budgeting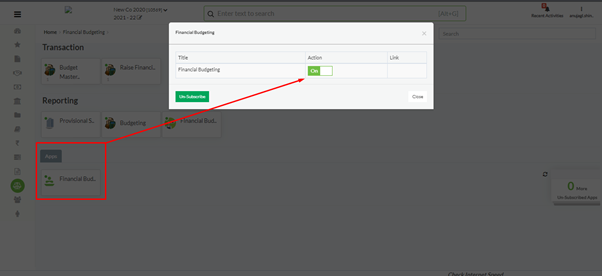 3.Go to Transaction and click on Budget Master.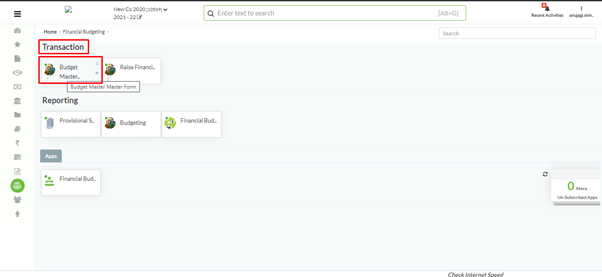 3.1.Budget are of 3 types. a)Annual Budget b)Monthly Budget c)Monthly Budget with Annual Accumulation.
a)Annual Budget: Enter here amount and it will be valid for entire year.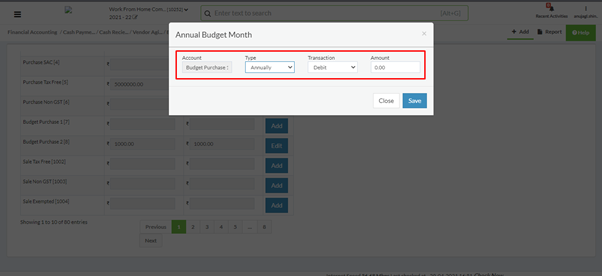 b)Monthly Budget: Enter here budget month wise and it will be valid month wise.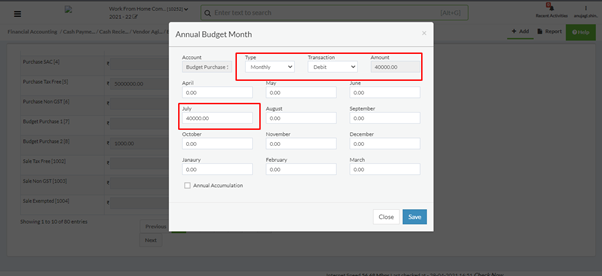 c)Monthly Budget with Annual Accumulation: Enter here budget month wise and tick on Annual Accumulation and budget of 1 month can use in any month of that financial year.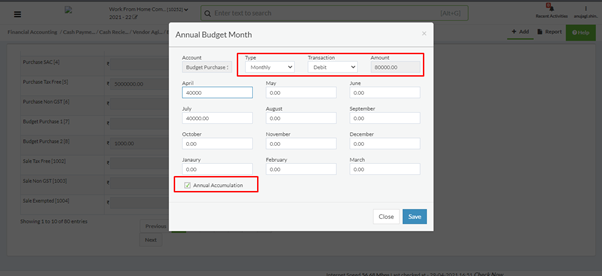 This is the master flow. With the help of this flow user can create budgets. Rest of the flow will be discussed in other helpdocs.