Updated by Implementation
What is POS Invoicing?
The Point-of-Sales Invoice feature allows to create invoices at a point of sales and to collect payment from customers. Point-of-Sales can be used in a Retail Outlet, a Checkout Counter in a Shop, or any other Location where a sale transaction takes place. In point of sale, user can use barcode scanning to add material in system.
Overview
Point of sale or POS is the time and place where a retail sale transaction is completed. At sale points, the merchant calculates the amount owed by the customer, indicates that amount, may prepare an invoice for the customer, and indicates the options for the customer to make payment.
Use Cases
Suppose that there is a company Shri sai Pvt. Ltd. that manufactures cars to its huge customer base. The Point of Sales feature helps them to keep a track of every single customer with crucial background details like the price quoted to them, discount offered, payment status, mode of payment, etc can all be easily managed with our ERP system.
In addition, POS is Simple and user friendly. It is Quick and easy to setup and use. this Facilitates faster data entry and calculations. It Helps user to calculate sales and sale proceeds and manages inventory and facilitates bar code scanner operations. It Offers a flexible and simple way of querying your inventory and sales information.
Steps to be performed for POS Invoicing
1. Go to POS invoicing under Sale.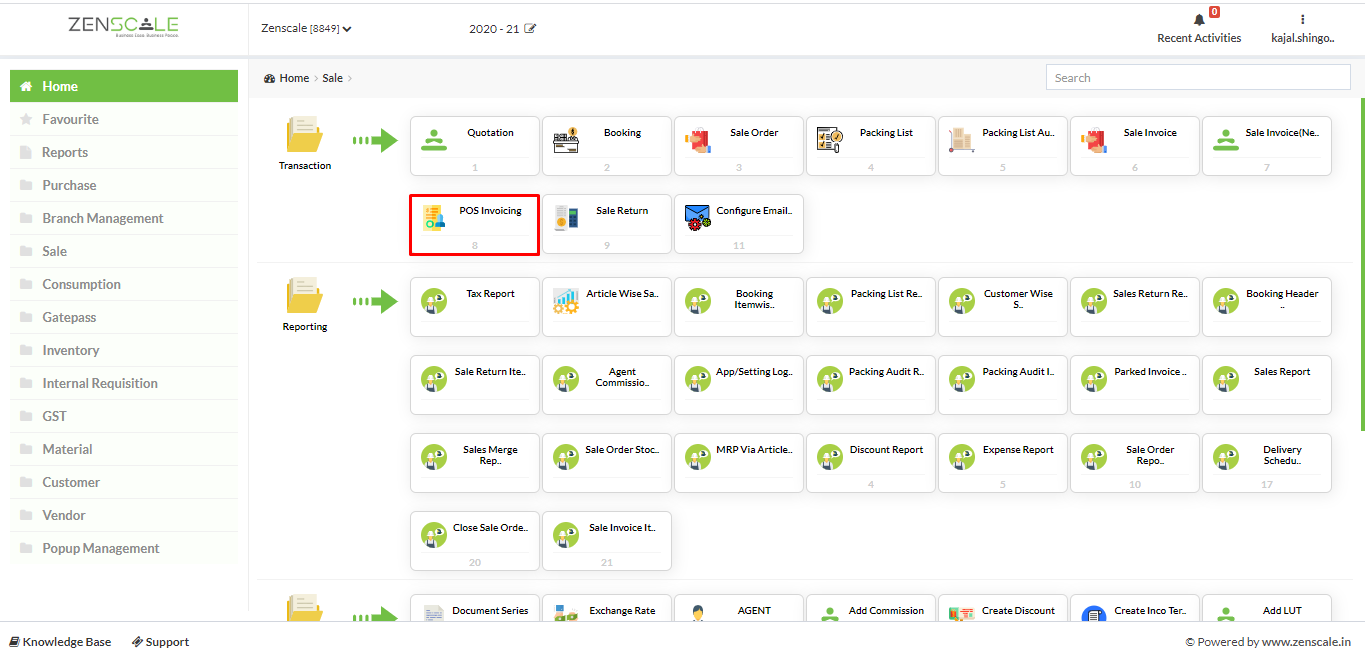 2. Screen will appear like this.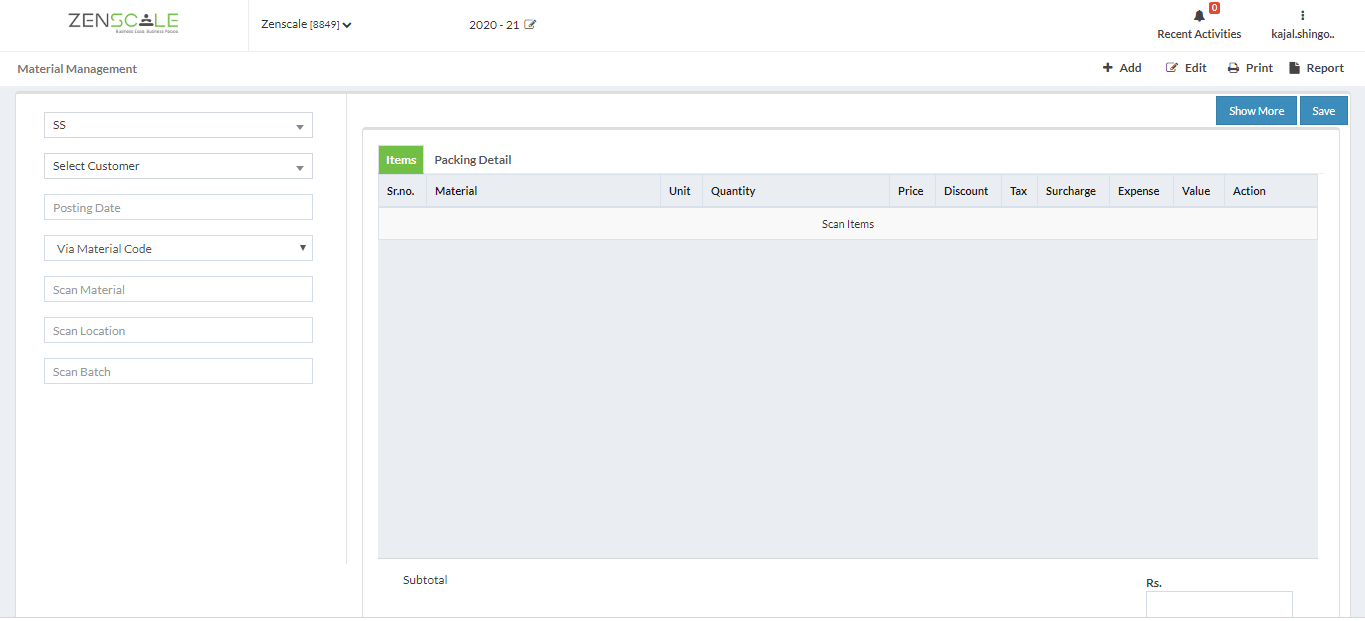 3. Select Sale Type > Customer Type > posting Date as shown below.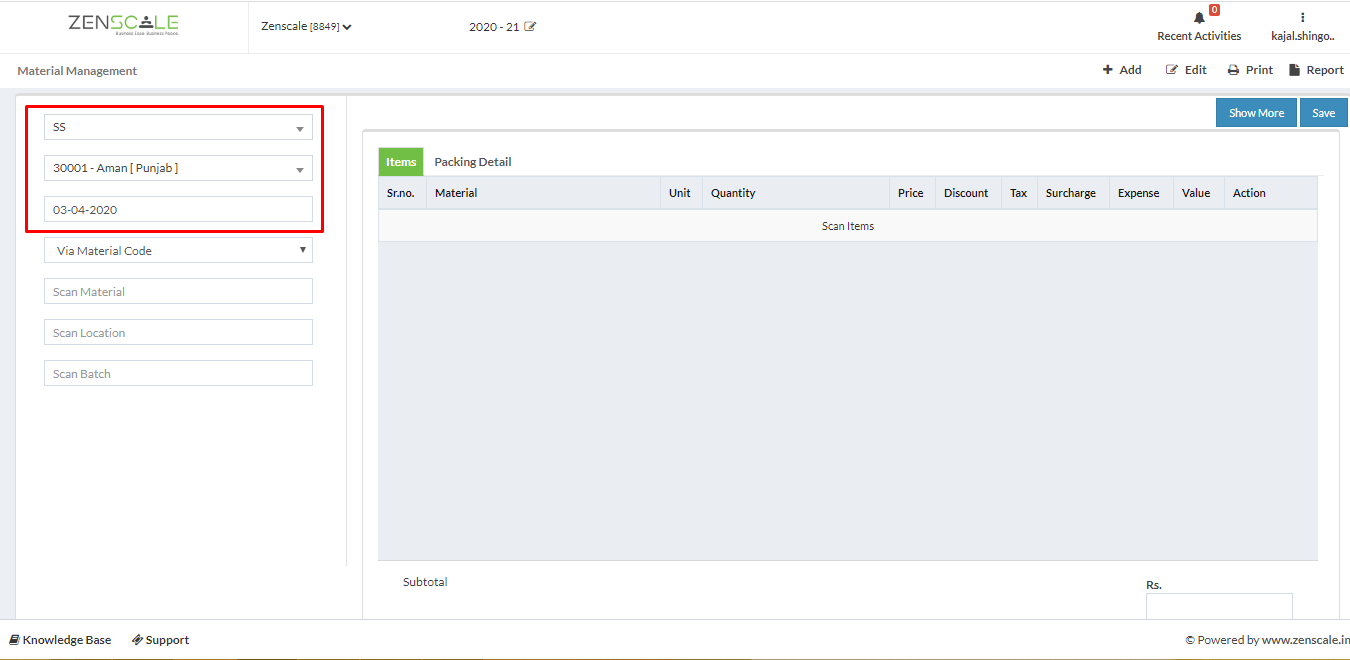 4. Select method that you want to used For POS. Select Internal or External name if you want to use scanning method. here am using via material code for create an example for you.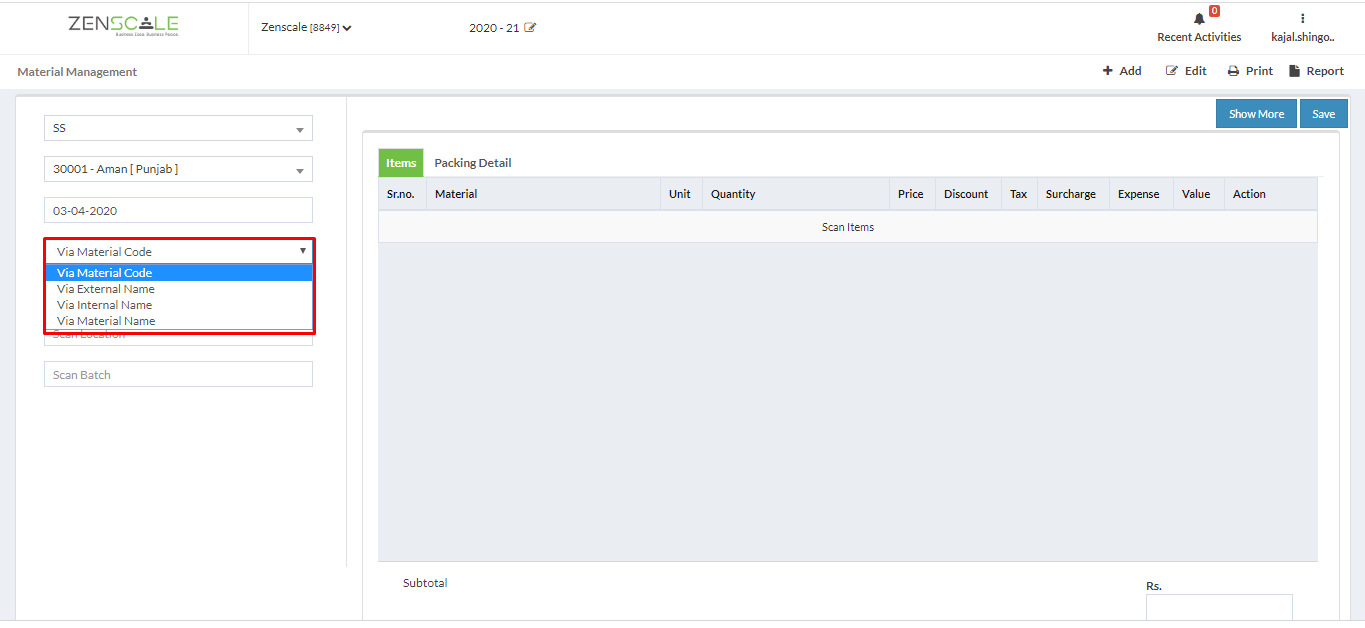 5. Enter material code and press enter.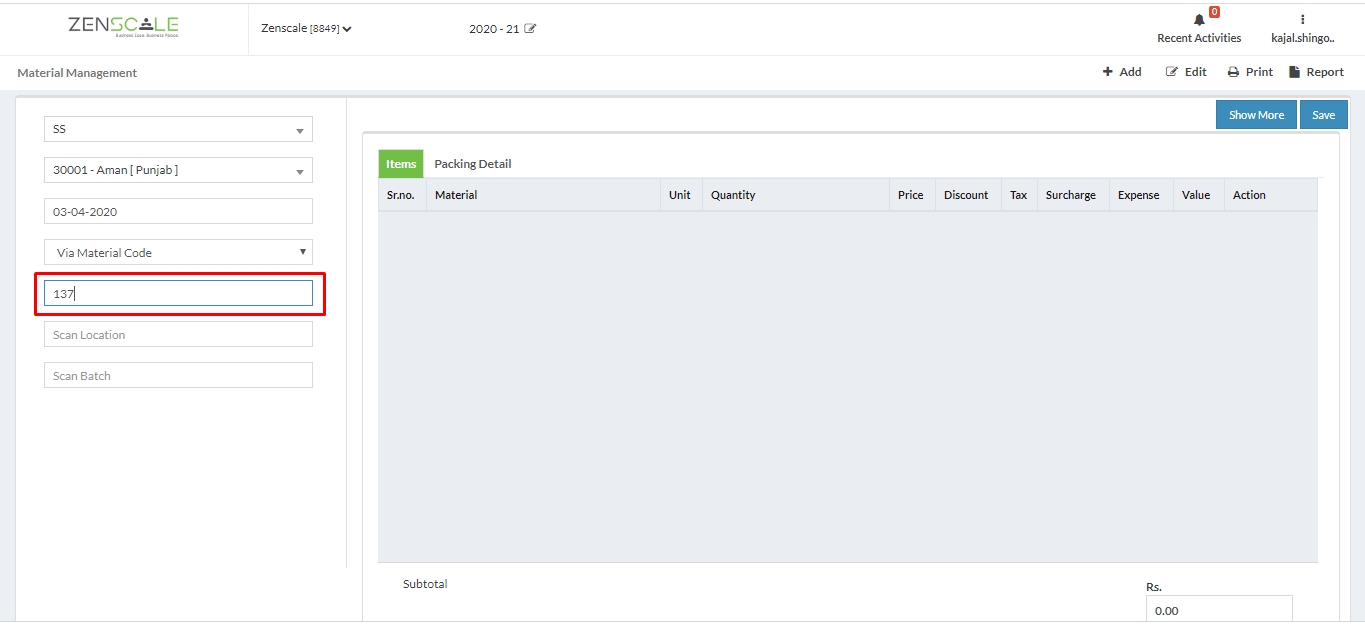 6. As you can see material selected.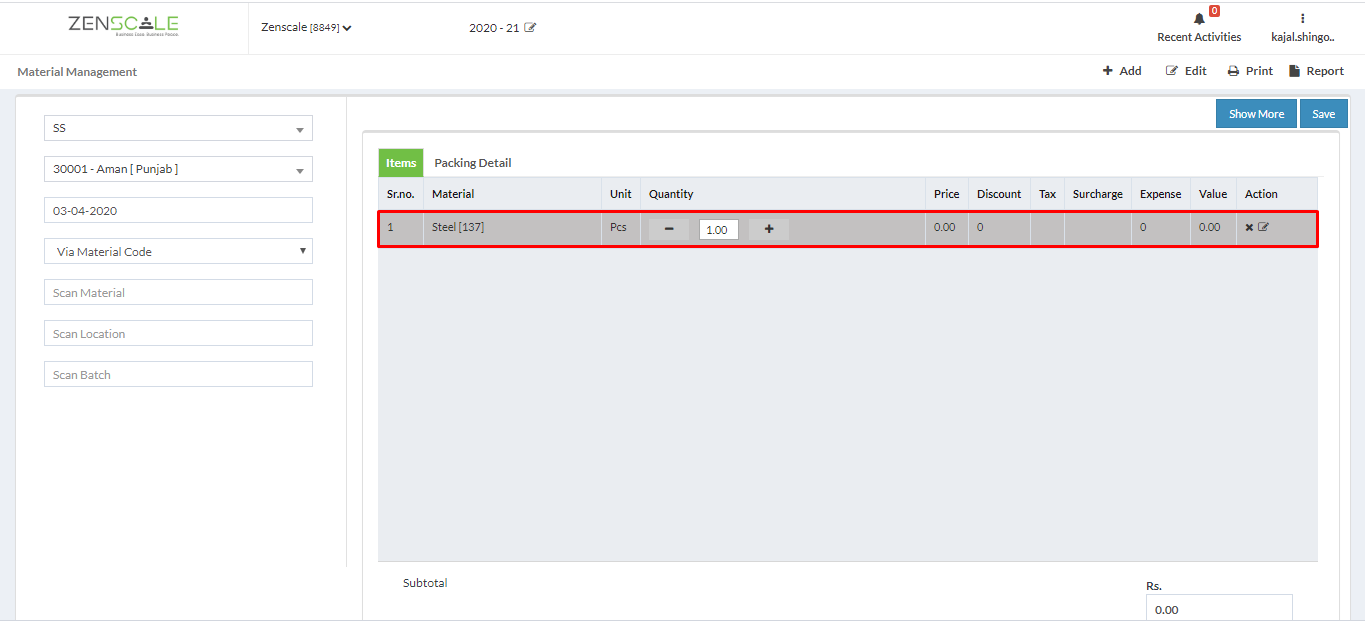 7. Click on edit icon to put value and change quantity.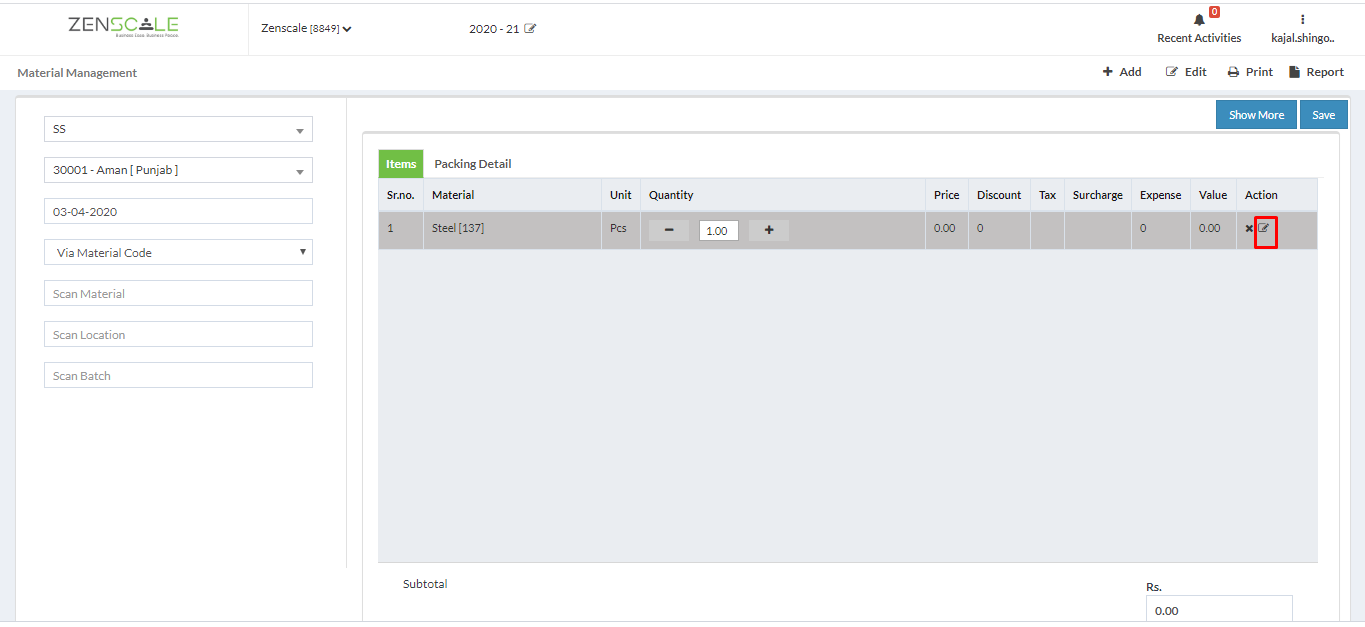 8. Here fill details as you needed and then click on add.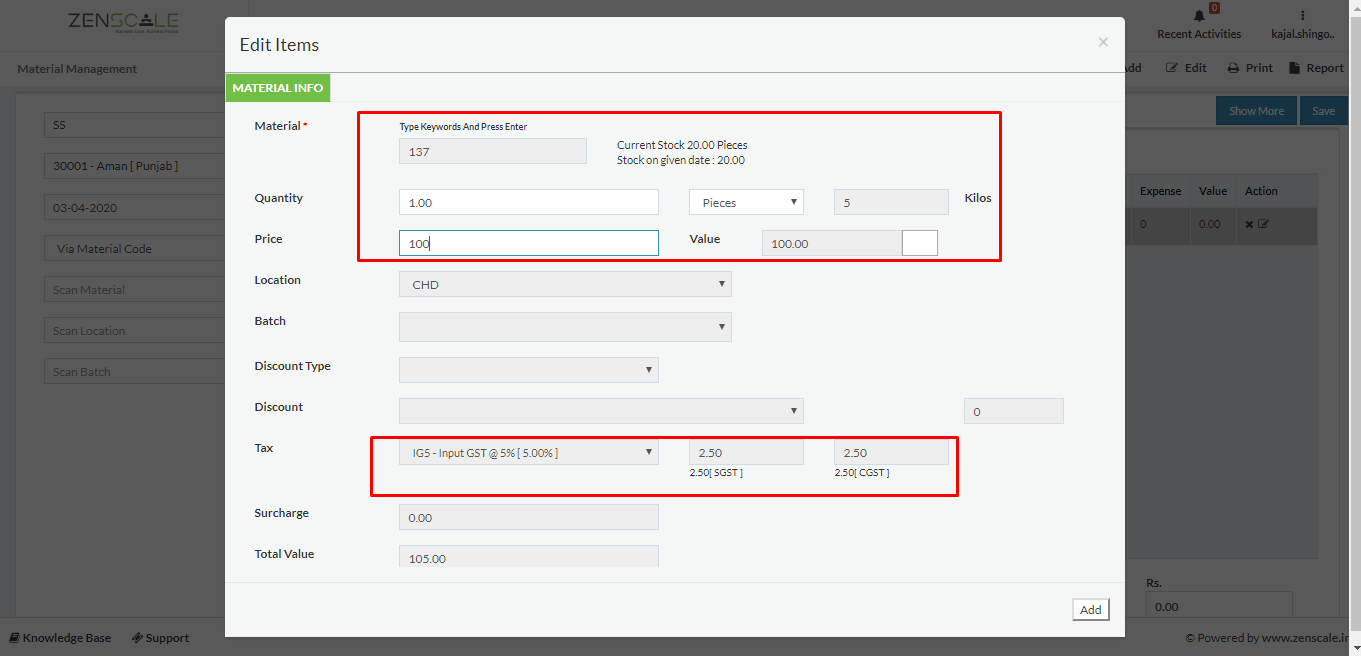 9. Screen will appear like this and then click on save.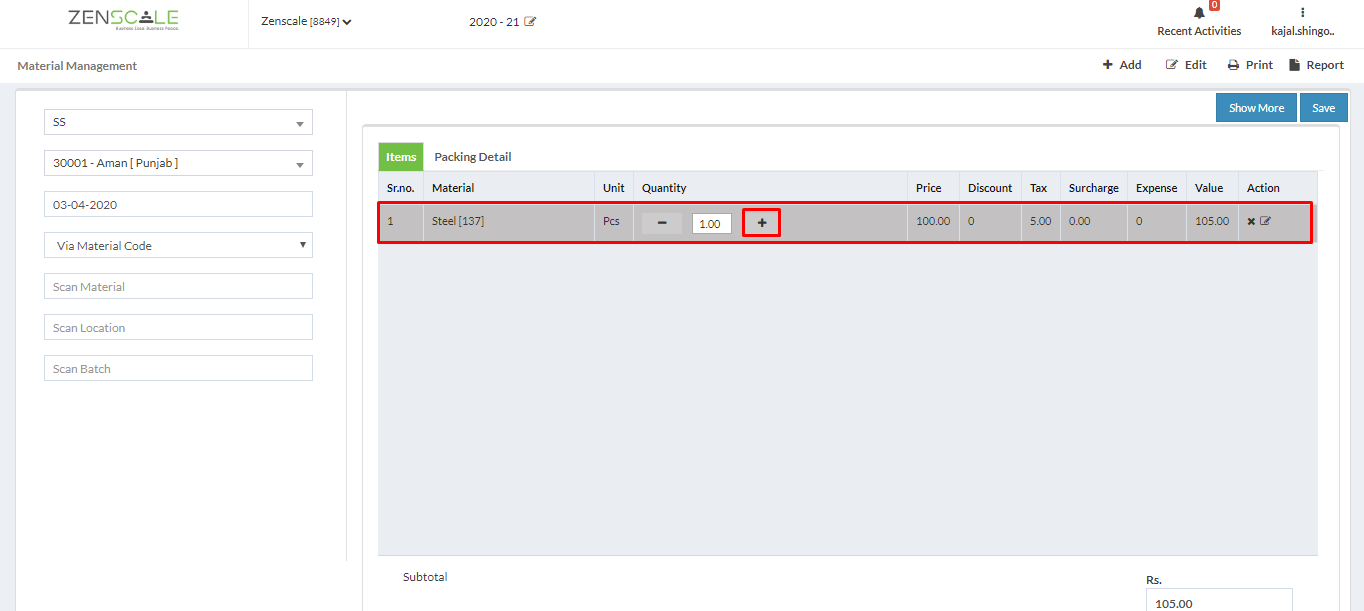 10. As you can see document saved.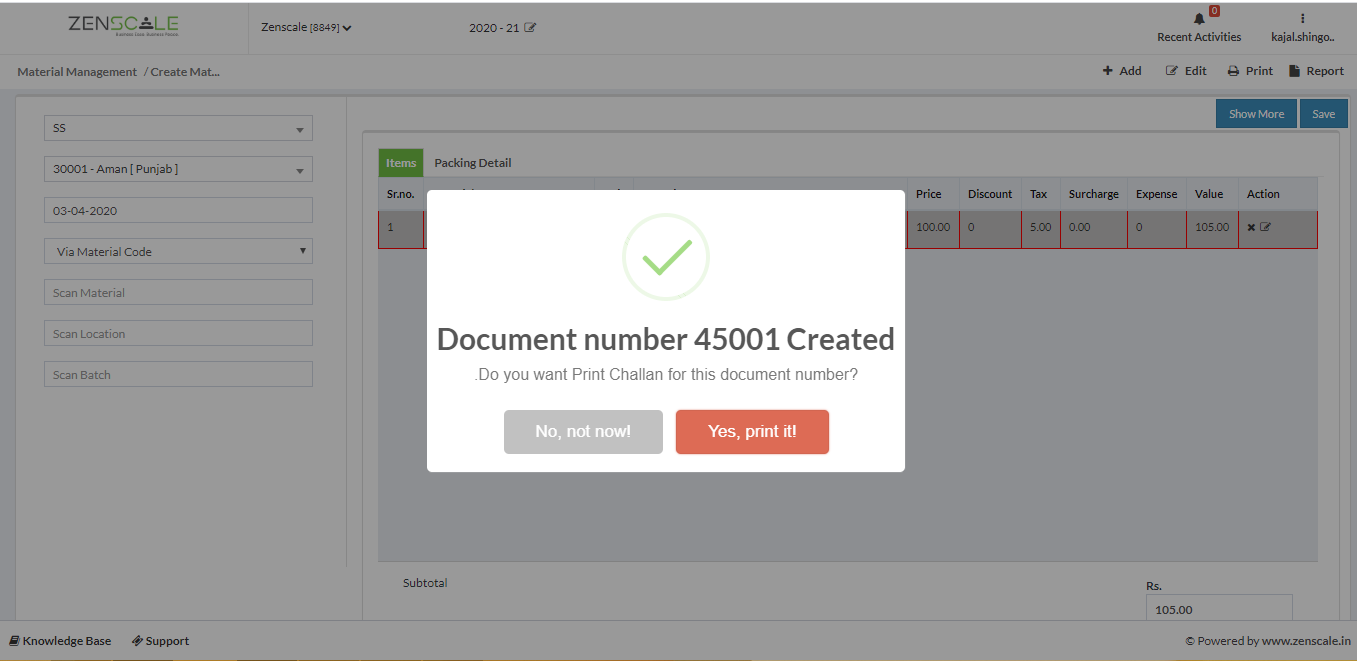 11. Now, click on report.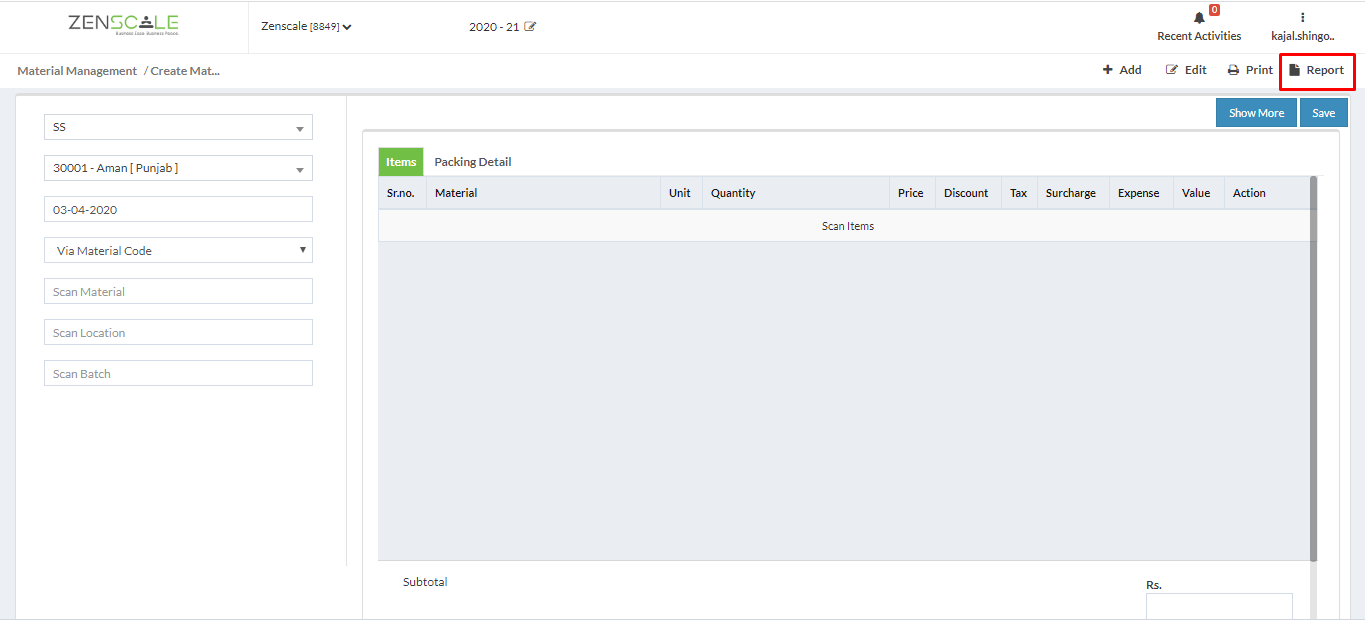 12. Select Date > Type and then click on search.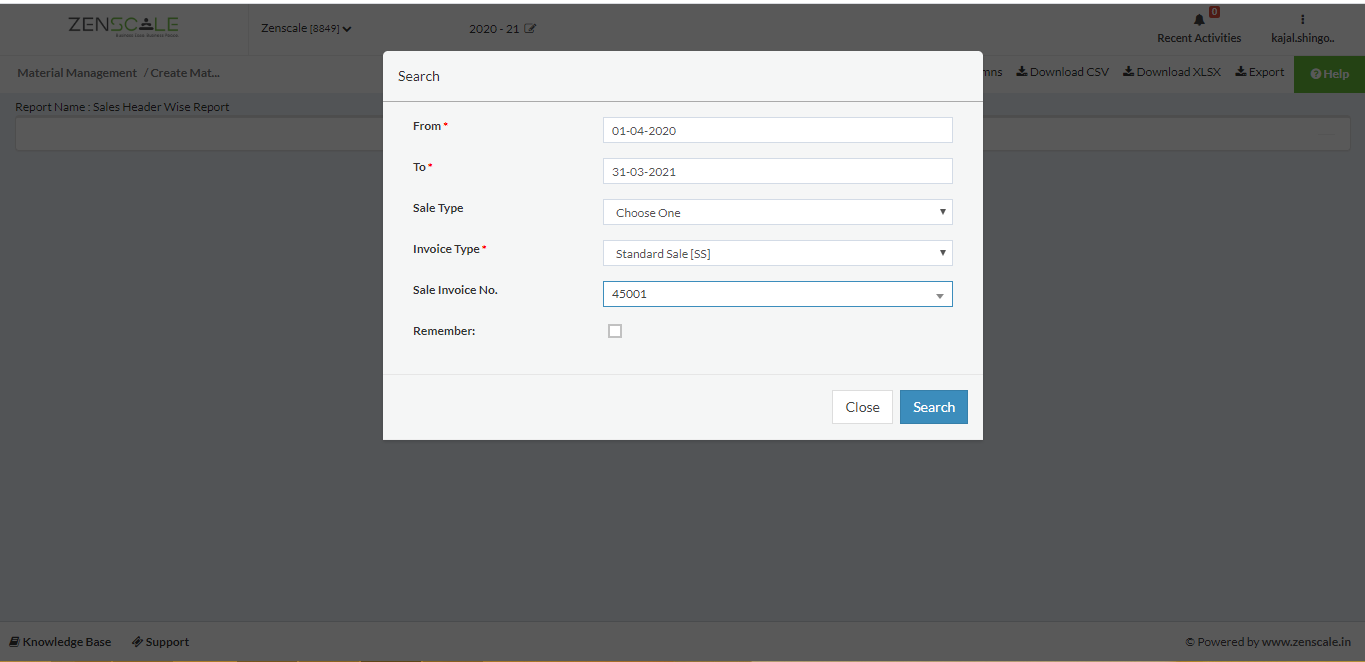 13. Sale report will be opened and can be downloaded in excel.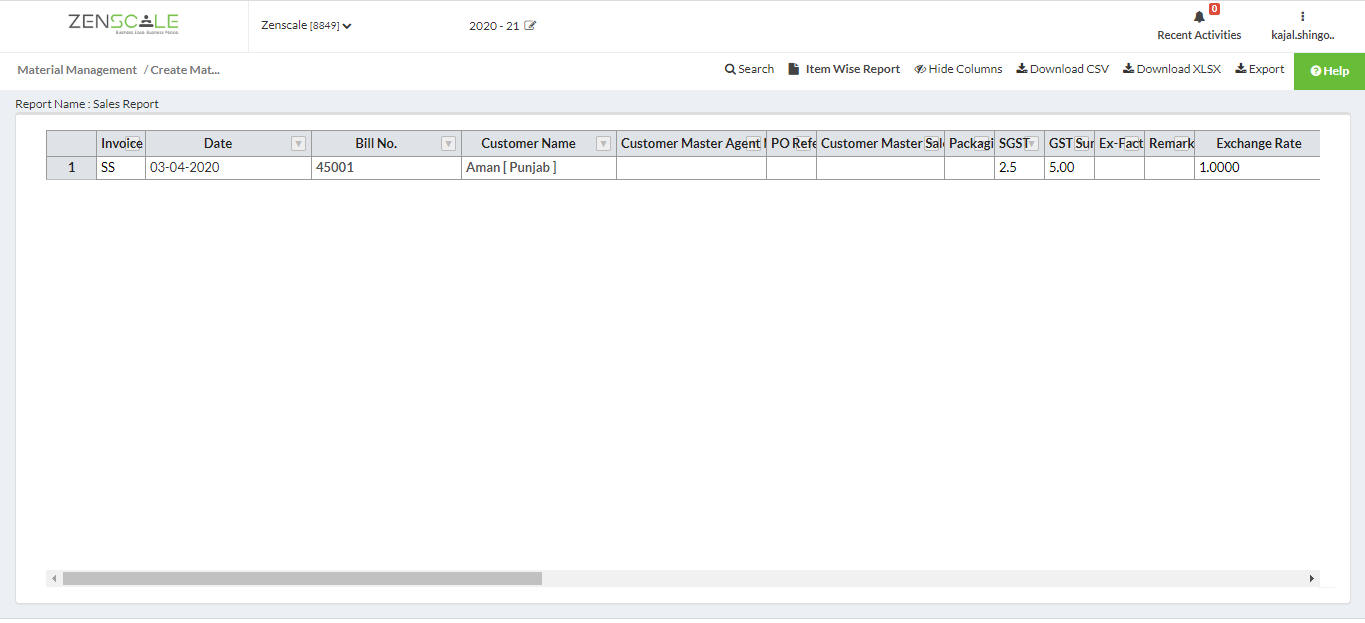 14. Click on print and select document to get print.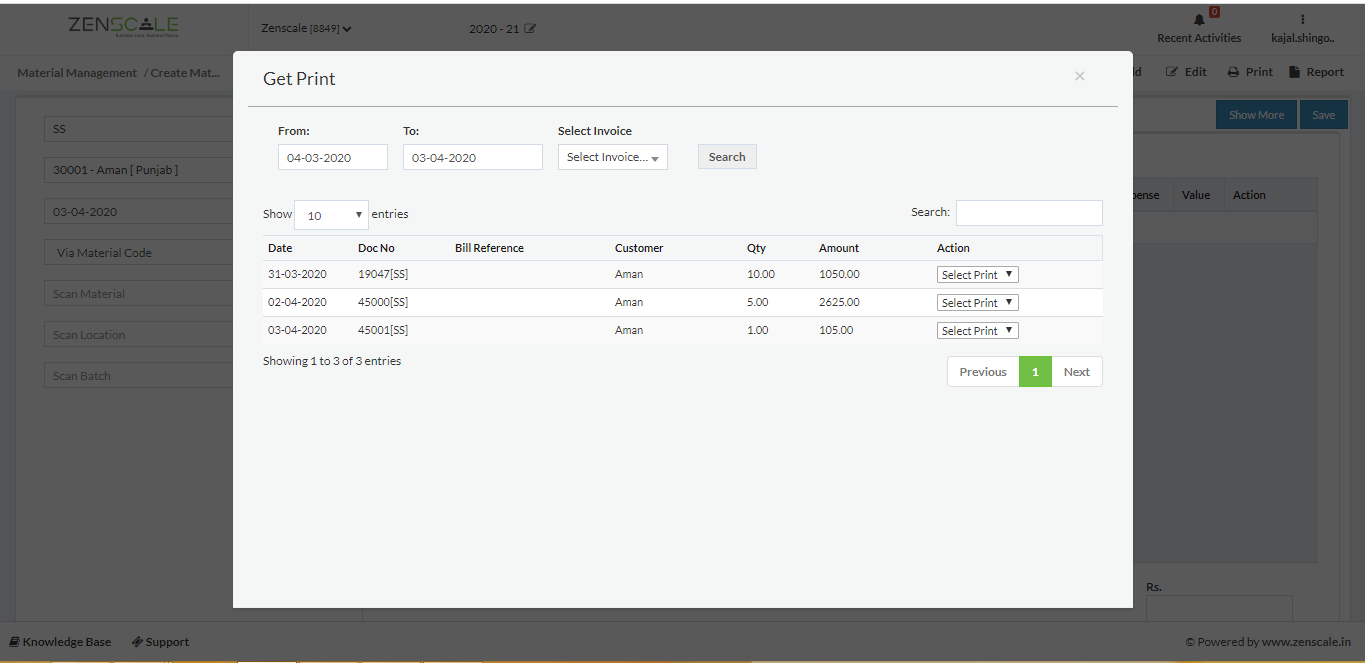 15. Here is print of POS invoice.