Updated by Implementation
What is Manual Attendance?
Manual attendance is a function used to punch the employee's attendance without using any outer source of attendance(Punching machine).
Overview -
In manual attendance, the user can update one by one attendance of each employee. This method is useful in case if an employee misses the in & out punch together in a single day. The authorized person can enter his/her attendance accordingly.
Use cases –
Suppose a company name with the Abhishek industry private limited. In this company 500 employees working. These employees Punch IN/OUT according to shifts but sometimes few employees forgot the punching in this situation HR use Manual Attendance for uploading specific day attendance of employee.
Suppose An employee name Arun Mishra skipped his IN/OUT (06:00 am to 14:00 pm) punch by mistake. He informs to HR about his mistake. HR applies his one-day attendance (06.00 am to 14:00 pm) with the help of manual attendance.
Steps to be working in Manual Attendance :- Following below steps for functioning of Manual attendance:-
1. Attendance> Click on Manual attendance.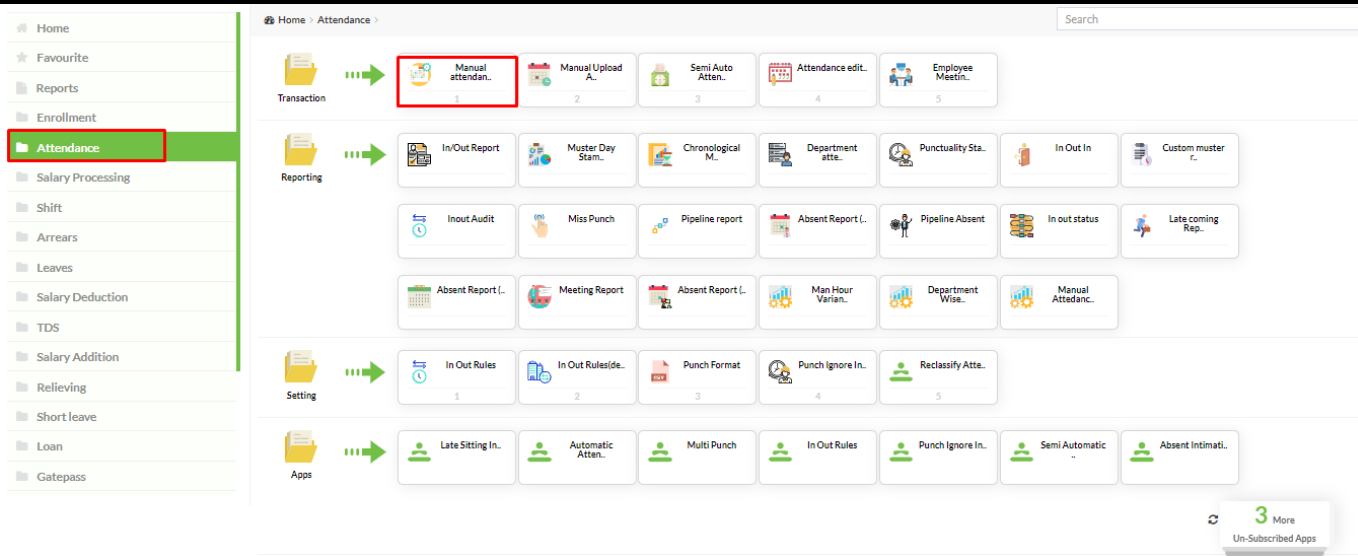 2. Click on choose one and select an employee which you want to upload attendance

3. Click on Date which you want to enter attendance for.

4. Add In Time and OUT time.(Use 24 hrs format)
5. Mention Remarks

6. Click on save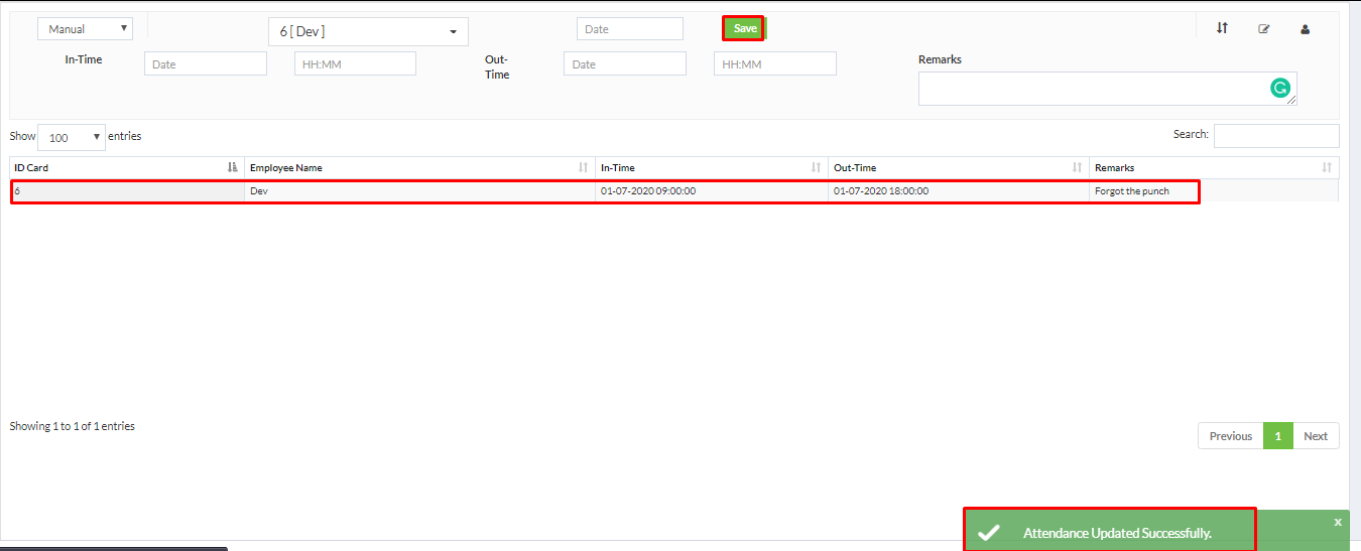 7. Attendance update successfully.
8. User can check updated attendance in IN/OUT report


9. User can also edit the updated attendance. Click on edit attendance on the same page.

10. Click on " Attendance Editing " for more details about attendance editing.