Updated by Implementation
What is Asset Purchase?
In Zenscale, there is a process to purchase an asset if user is using Fixed Asset Feature in Zenscale.
Steps to be performed to Purchase Asset
1.Open Purchase Note and select asset ledger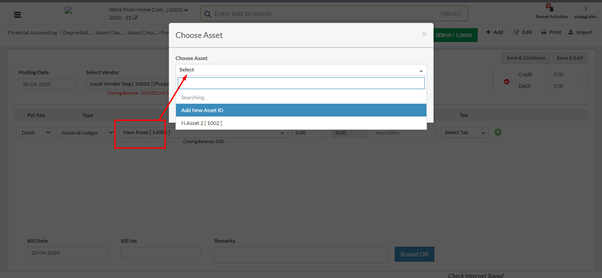 2.Click on add
3.Save the entry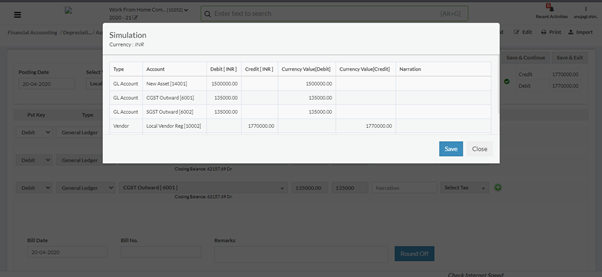 4.If user is using Material Management then user can purchase asset via Purchase Invoice. Select "Asset Purchase".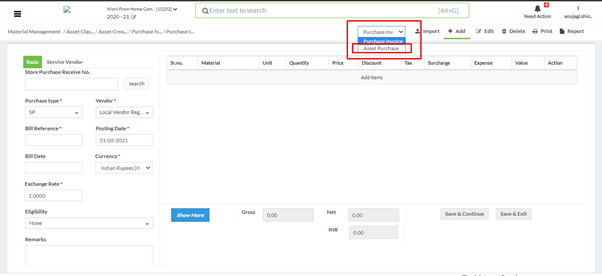 4.1.Add Asset Material and select Asset Id.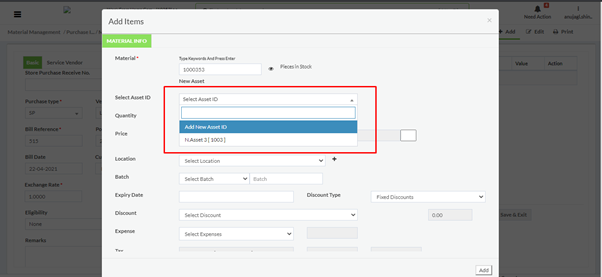 4.2: Open simulation and save the purchase.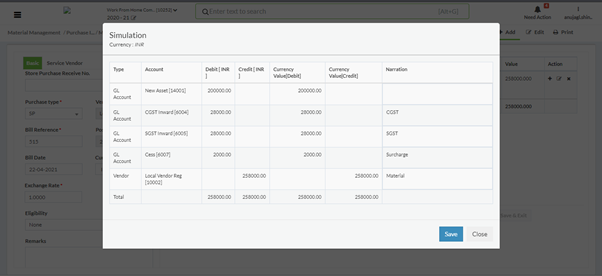 5.User can check asset purchase in depreciation run. Please check related helpdocs for detailed information.