Updated by Implementation
What is Journal RCM?
As per GST, if user is purchasing goods or services from unregistered vendor or composite vendor then purchaser has to pay tax to government. That is called reverse charge. The entry is posted in Journal voucher with Reverse Charge Method.
Overview
User can post such entry in journal with reverse charge. Reverse tax will be applied automatically with Tax Integration (Please check knowledge base help document under GST).
Use Case
Suppose there is firm "XYZ Ltd". This is manufacturing firm and they have purchased some material but vendor has asked them to pay tax on freight directly to government.
With this option, they can easily post Freight entry with reverse charge. Same will appear in GSTR3b
Steps to be performed to Journal Voucher
1.User can open journal voucher from Account Receivable, Account Payable & Ledger. Click on Journal Voucher.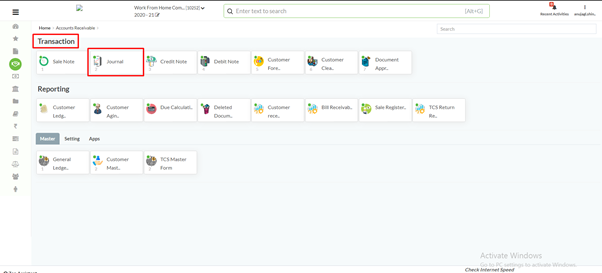 2.i)Enter posting date ii)Tick on RCM option iii)The pop up will open. Select here tax.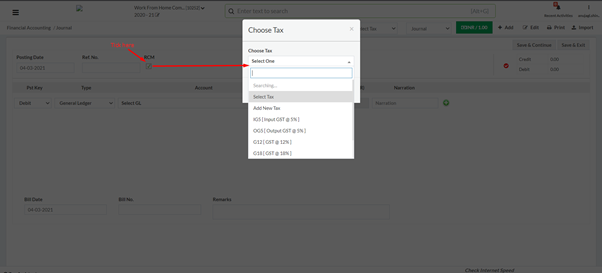 2.1- i)Select Ledger account and enter the amount. ii) Click on + button and select Vendor account and enter amount iii)Enter narration and remarks if required. iv)Click on save & simulation will open. Here user can see the tax imposing and reversing in single entry. v)Simulation: Click on save and entry will be saved.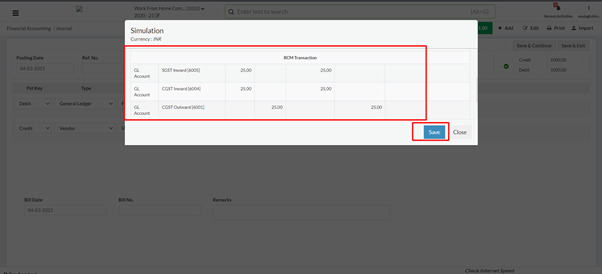 3.Edit Mode-> Open saved document here and RCM tax pop up will open. If user want to make changes in tax, here user can do. And if user does not want to change tax then click on x sign showing on pop up.
In below screen shot user can "RCM Document" with document number and "i" button at right bottom. Click on "I" button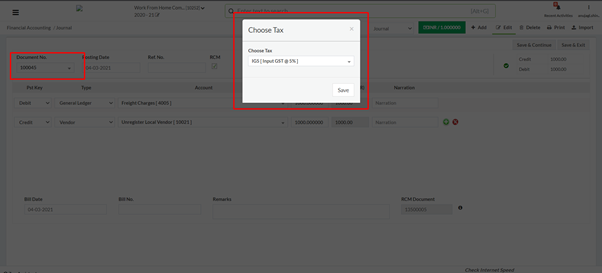 3.1.Here user can see the RCM entry.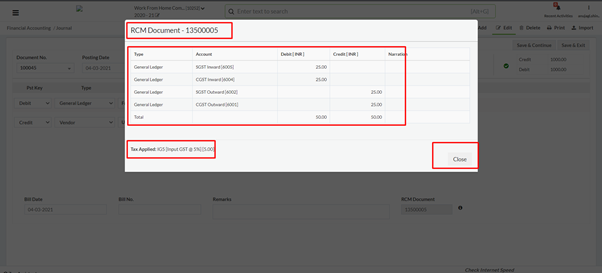 4.The entry will appear in 3b in section 3.1 and in section 4 under rcm. Please refer to related helpdocs for detailed information.