Booking Posting in Booking App
Booking Posting in Booking App
Updated by Implementation
What is Zen Booking app?
Zen Booking is a fast and secure cloud-based application designed for the efficient booking management for all the businesses that works only with Zenscale. With the help of Zen Booking one can handle all the bookings on mobile, time saving and helps boosting productivity.
Overview
Zen Booking is android application which is used to do every booking right through the mobile This app makes every process easy and manageable such as maintain a master customer database and Track every booking through mobile which is very convenient for every Zenscale user.
Use Cases
Suppose that there is a company Shri sai Pvt. Ltd. that manufactures cars to its huge customer base.The booking feature helps them create booking with their mobile phone and to keep a track of every single customer with crucial background details. It is very helpful to maintain a master customer database.
Moreover, It also Send bookings via mail, whatsapp and document. User can Print bookings via printer or using Bluetooth. They can Book multiple customer orders throughout the day for a successful sales pipeline and Generate crucial business insights through relevant reports.
Steps to be performed in Booking app
1. Go to sale under Material Management.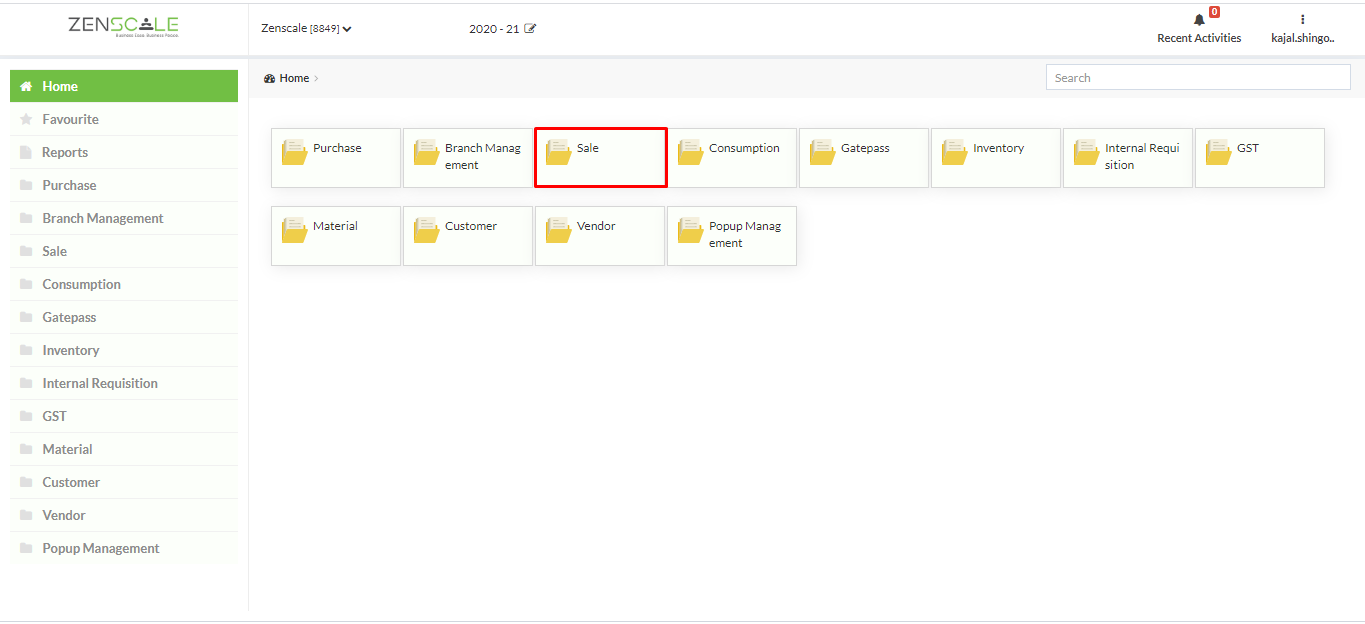 2. Click on Mobile app.
3. Click on Subscribe button to subscribe app.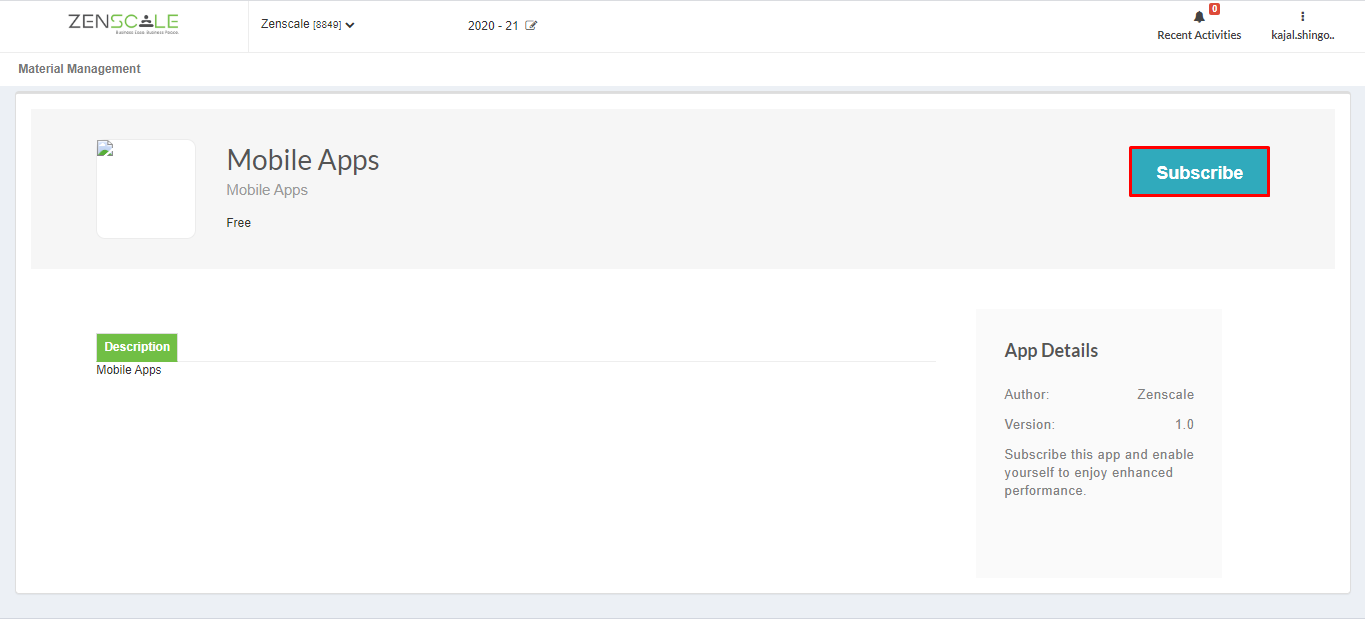 4.After subscribing, again click on Mobile app.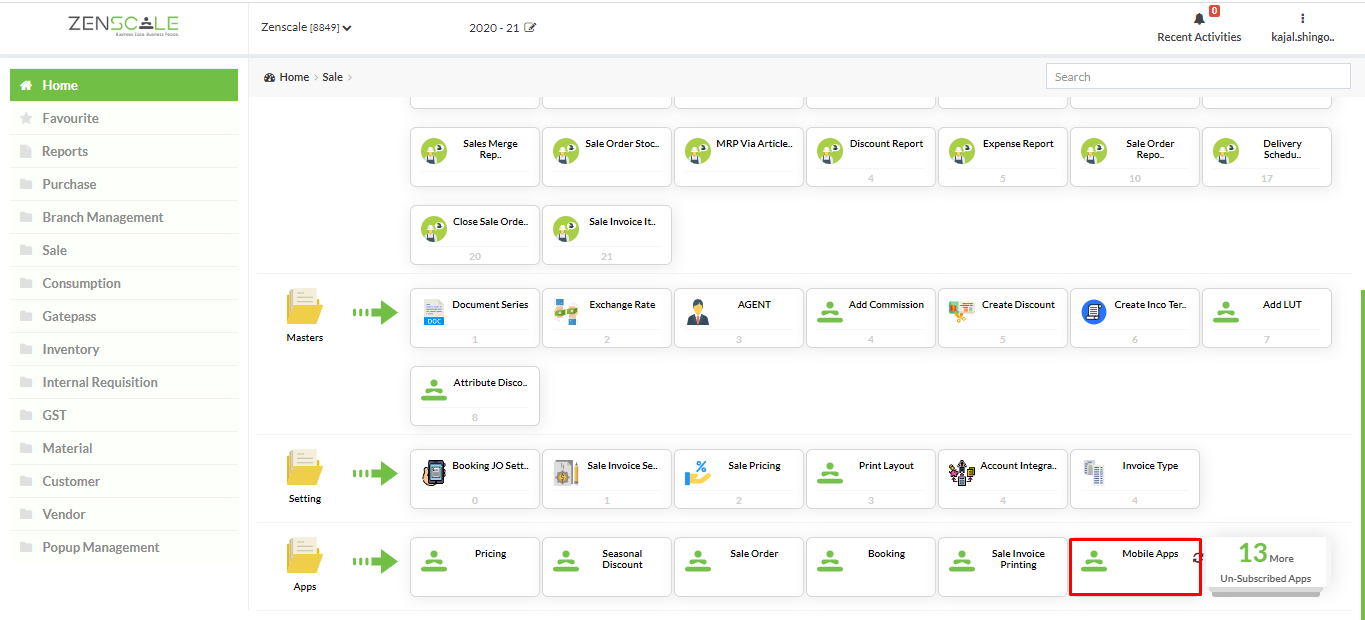 5. Turn on Booking setting.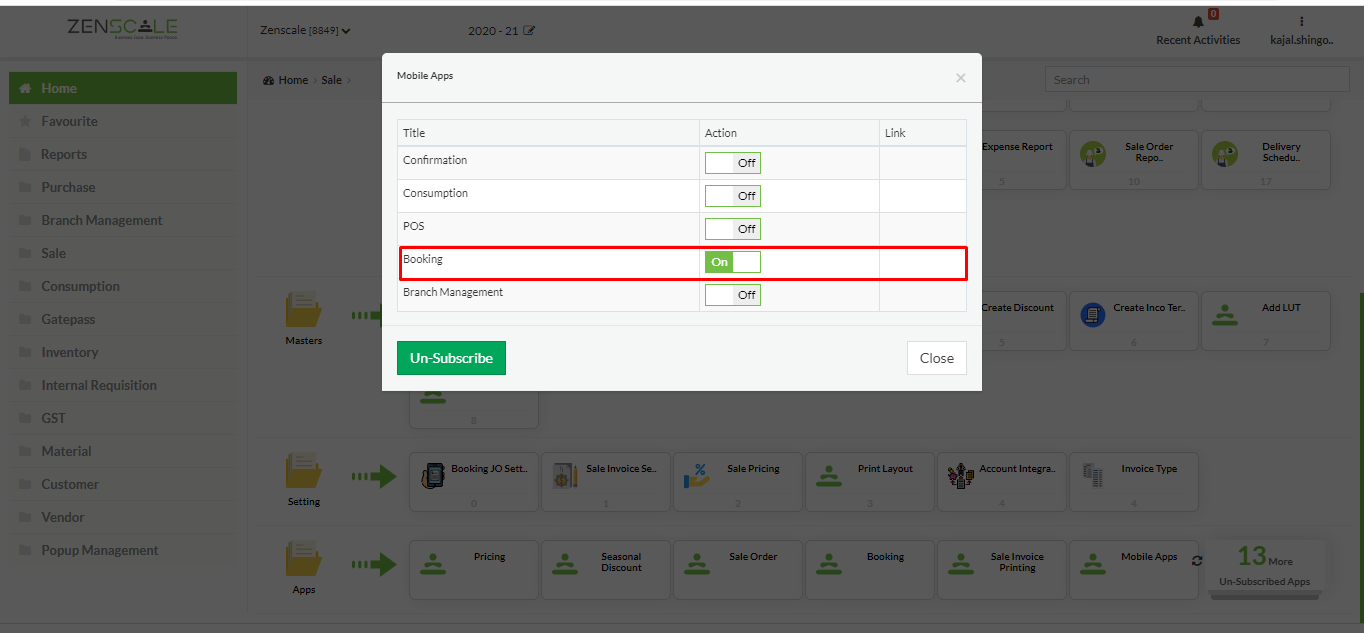 6. Go to Play store and search for "Zen Booking" app.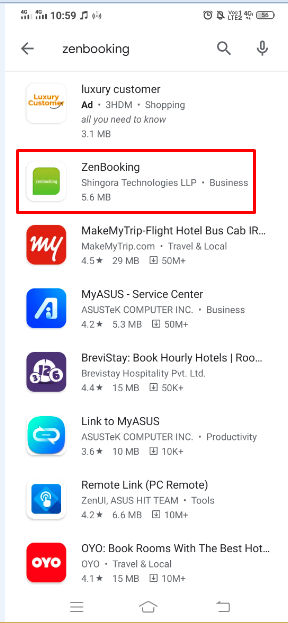 7. Install application to use the feature.(Can be installed only on Android devices)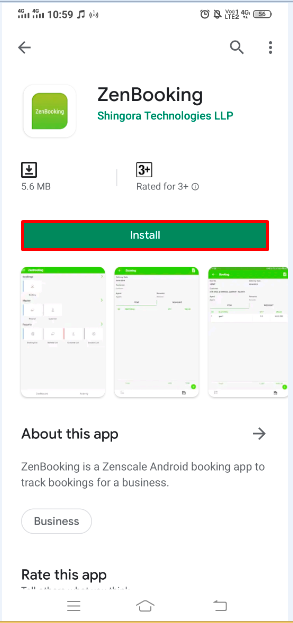 8. After installation click on open.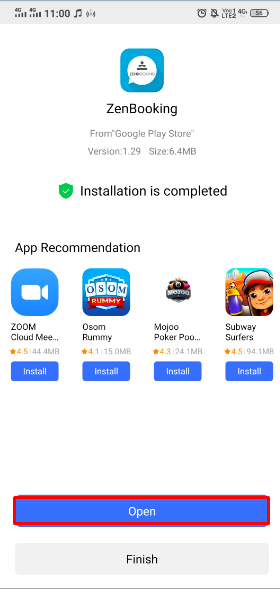 9. Screen will appear like this.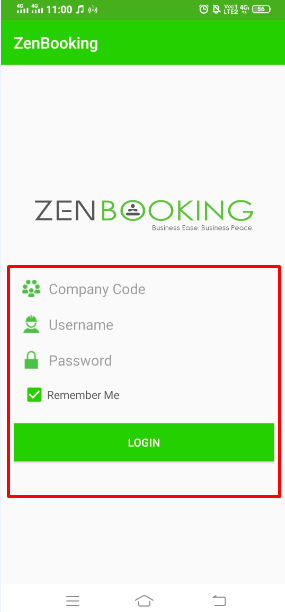 10. Fill your credentials to sign in.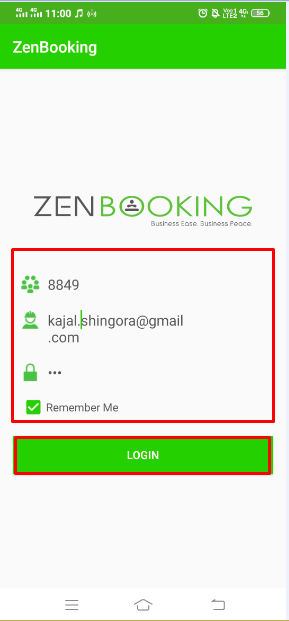 11. Select Type as needed.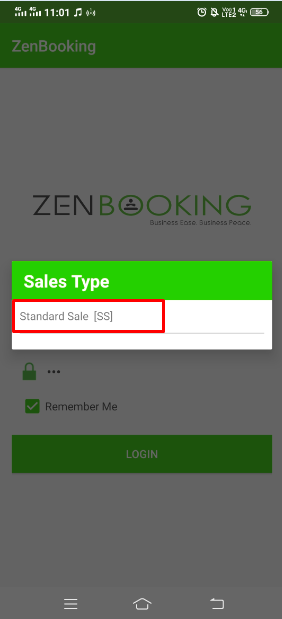 12. This is dashboard of the application. All the open bookings are appear here, Click on Activity.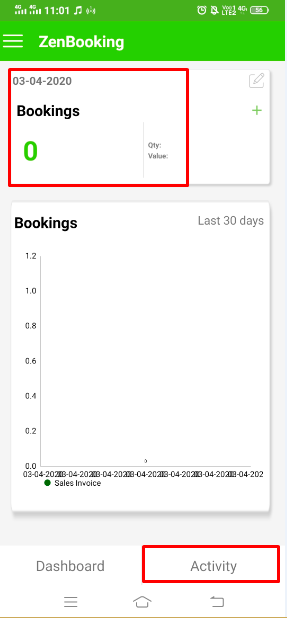 13. Now, click on Booking.
14. Click on Date.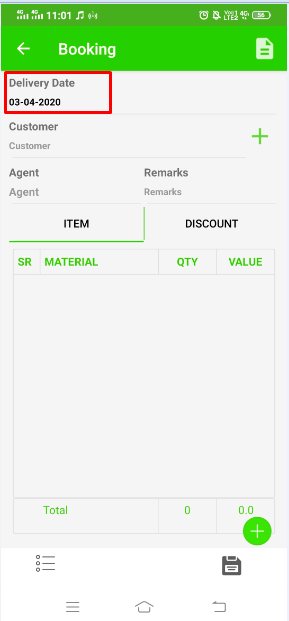 15.Select Posting date as you required.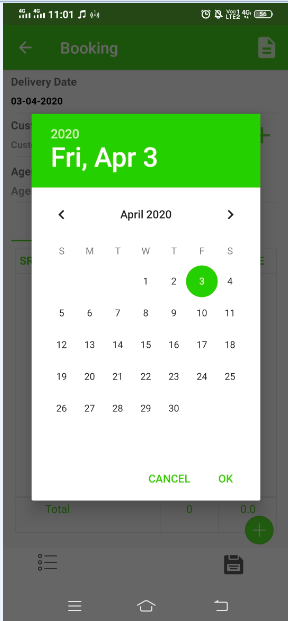 16. Select customer.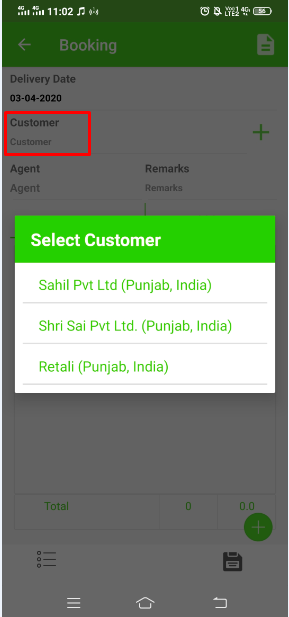 17.Click on Add button to add items as highlighted below.
18. Search items all the existed Materials are appear you can select as you needed.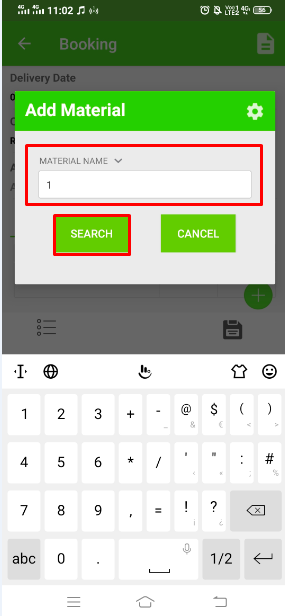 19. Select the required material for booking.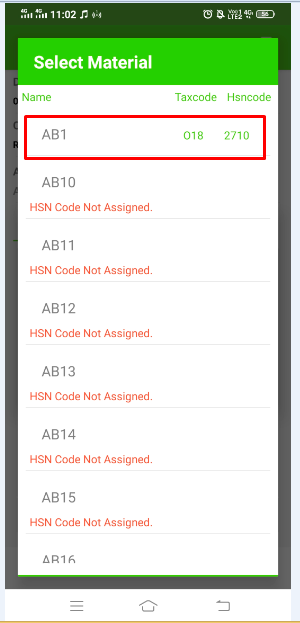 20. Add quantity as required.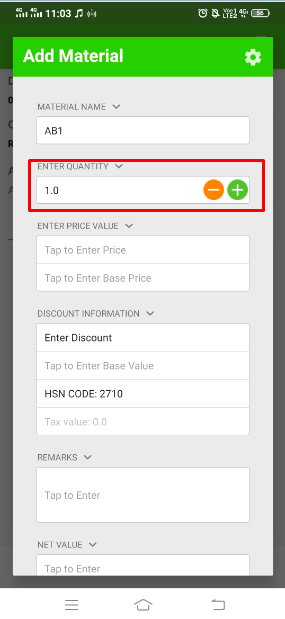 21. Enter Material Price.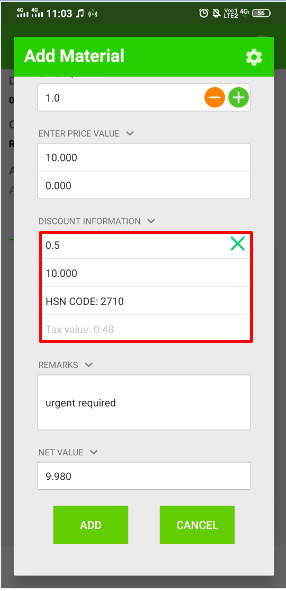 22.Now, click on Add.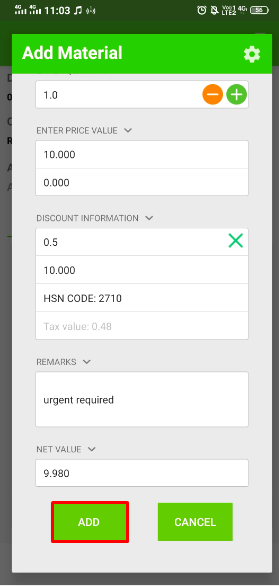 23. As you can see material added in the form. Click on save icon.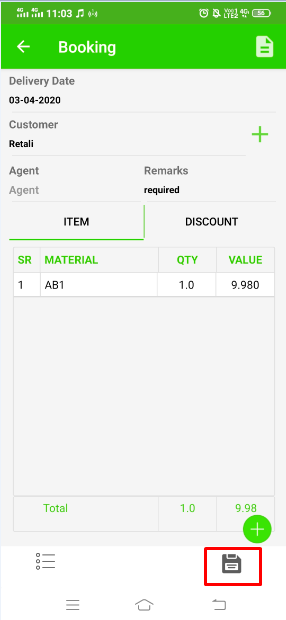 24.Booking document saved.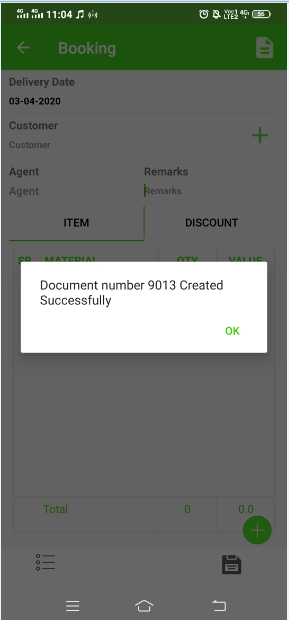 25. On bottom left hand side,there are option like send Email, Print, Whatsapp and document cancellation. Click on Email.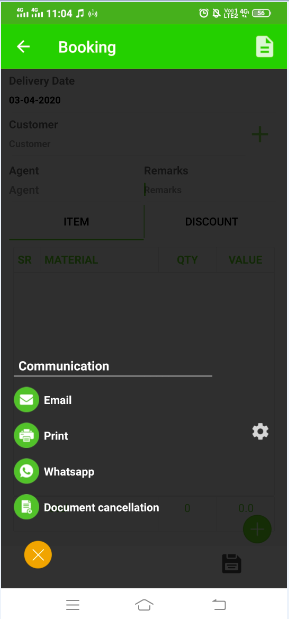 26. Here fill Email ids and send booking document to customers.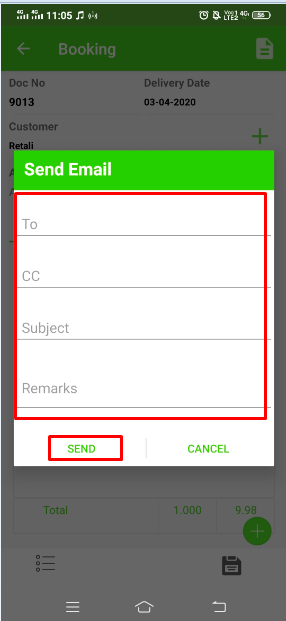 27. Click on Print.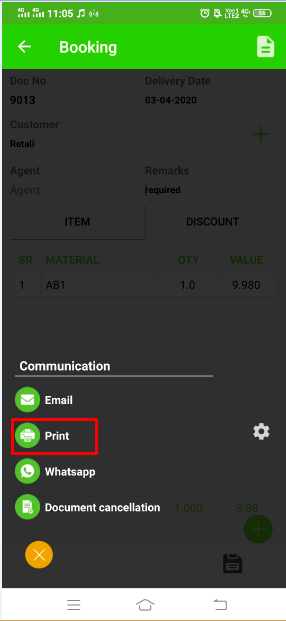 28.Here is print of booking document.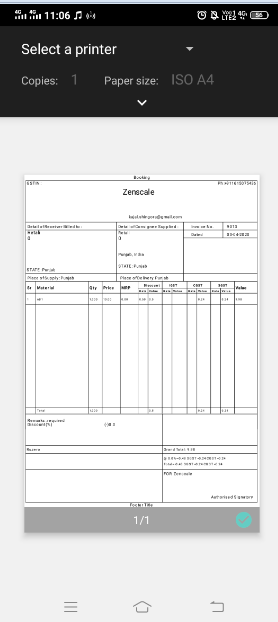 29. If want to cancel document click on cancel document option.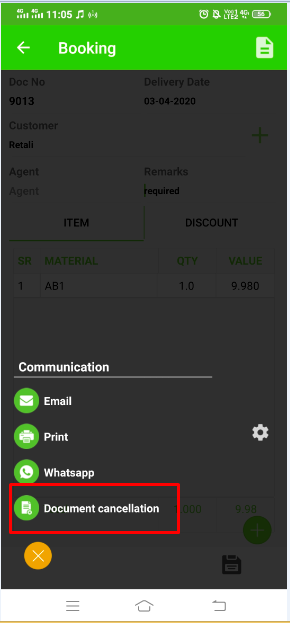 30. This is updated dashboard here you can see one booking in the application.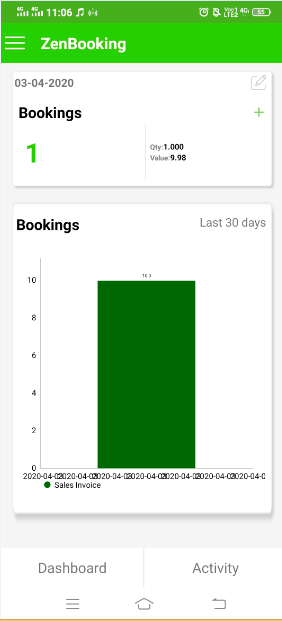 31. This is reporting section here you can check all reports such as booking list, customer list, discount list and material list.