Updated by Implementation
What is Asset Class?
Asset Class refers to grouping of asset in a class. By maintaining asset class it becomes easy to identify the asset and its values and depreciations.
Overview
If user group an asset then he/she can get correct and fast understandable data. Like user has purchase chares, tables and other furniture type things then user can group it in to Furniture & Fixture.
Use Case
Suppose there is a firm "XYZ Ltd". They are a manufacturing firm and purchase lots of machines and other assets. So, they need to maintain the asset master to maintain all this.
With this option user can make asset class for different type of assets for proper maintenance.
Steps to be performed to Create Asset Class
1.Go to Fixed Asset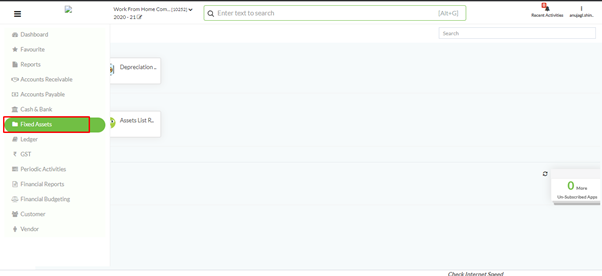 1.1.Activate the App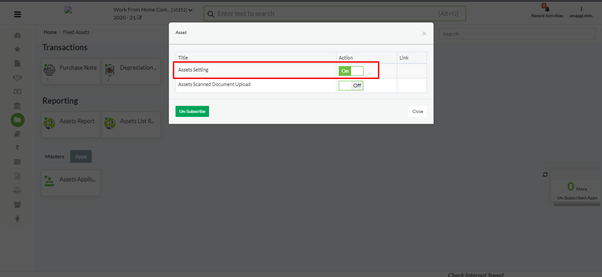 2.Go to Master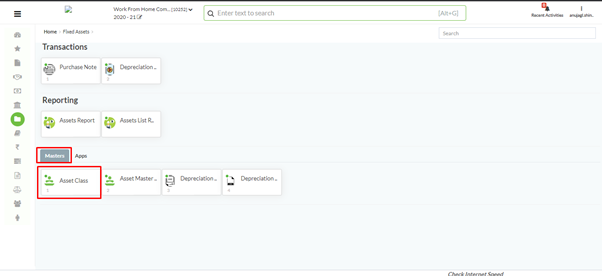 2.1.Asset Class: i)Enter Asset Class Name ii)Enter Rage From & Range To iii)Select Asset GL iv)Select GL account in "GL Profit on Sale" & "GL Loss on Sale". Click on save & continue.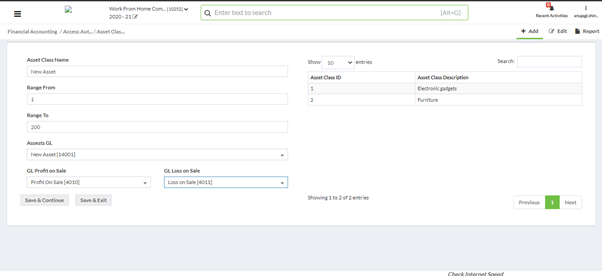 3.Edit: Click on edit and select asset id.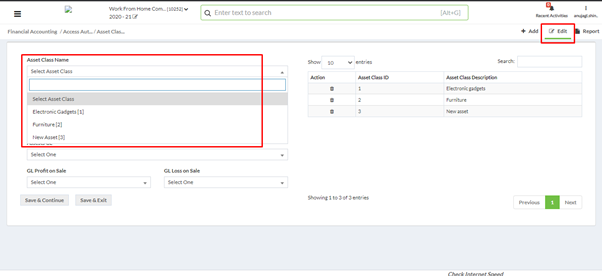 4.Click on Report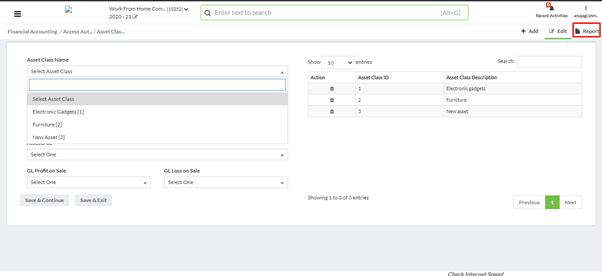 4.1.User can download report. If user want to go back to Asset Class then click on "Add".