Updated by Implementation
What is Monthly Penalty ?
This app is used to modify the settings in the payroll for late comers to set the applicable deductions for coming late to work.
Overview :-
Monthly Penalty is a great feature to capture late comers and levy monthly penalties on them. Zenscale provide the different type of penalties to applying and decrease the rough work on manually.
Usecase :-
Suppose Abhishek Industries Private Limited Company had been using a software to keep a tab on the late comers and levy monthly penalties on them. However, the system was quite cumbersome as it required manual entries. With the Monthly Penalty App, the HR has moved the system into the ERP module for automatic salary deductions.
Steps to be performed :- There is total 9 monthly penalty in Zenscale. Following below steps to activate monthly penalty app:-
1. Salary deduction > unsubscribe apps

2. Unsubscribe apps > Monthly late comping penalty app

3. Monthly late comping penalty > Subscribe

4. Refresh the page
5. Salary deduction > Monthly late comping penalty

6. Activate the app and click on Go to Master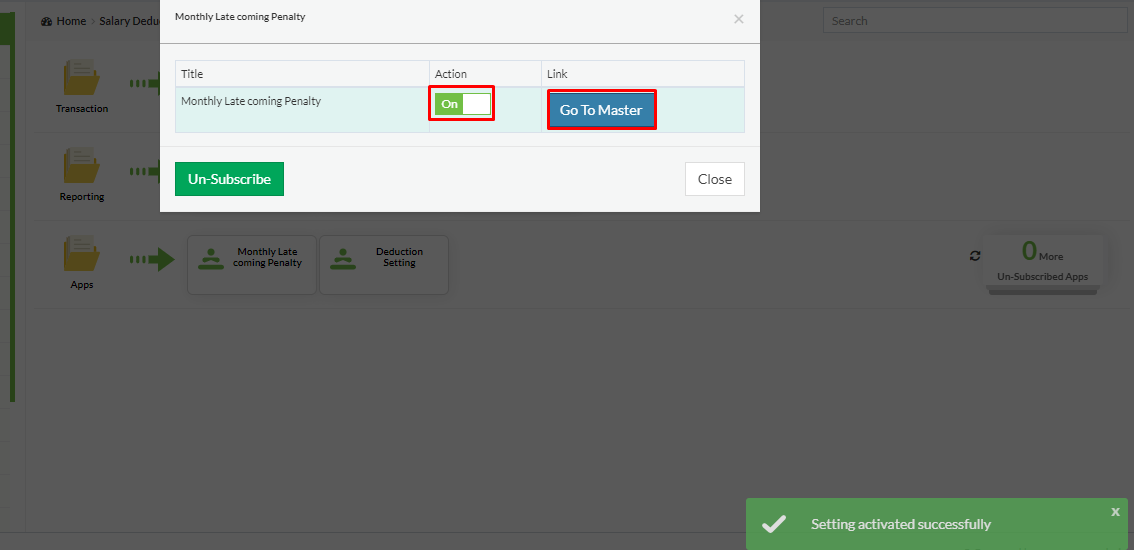 7. Click on Go to Mater which user need to activate penalty setting.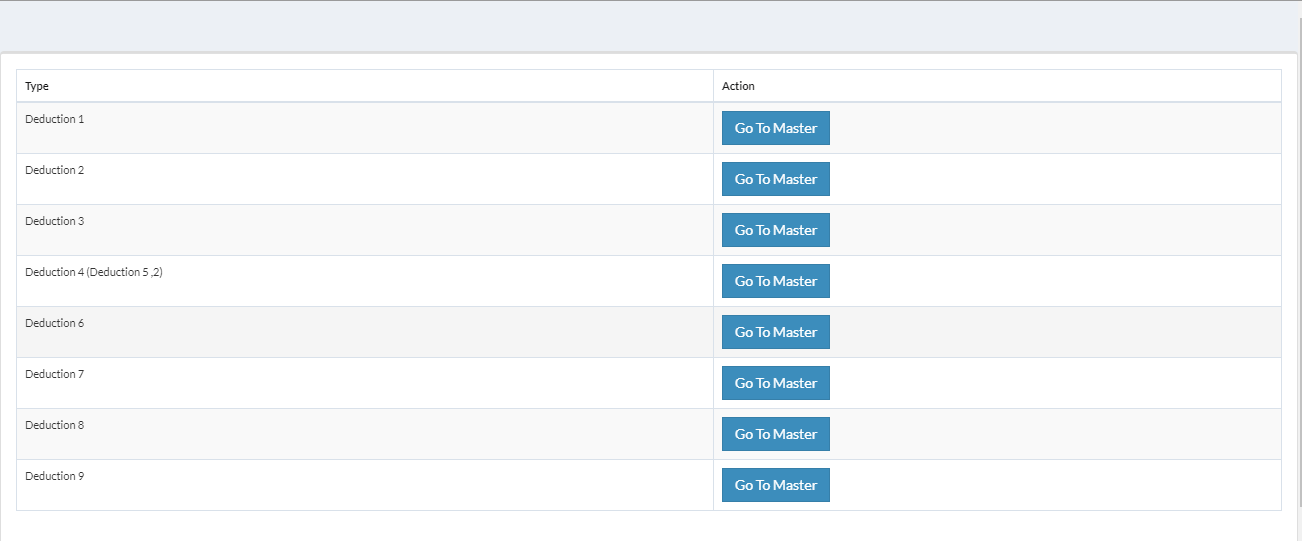 We have 9 type of penalties in Zenscale. Now we discuss about Deduction 6.Following below steps to set the rule in 6 no. deduction :-
1. Deduction 9 > Go to Master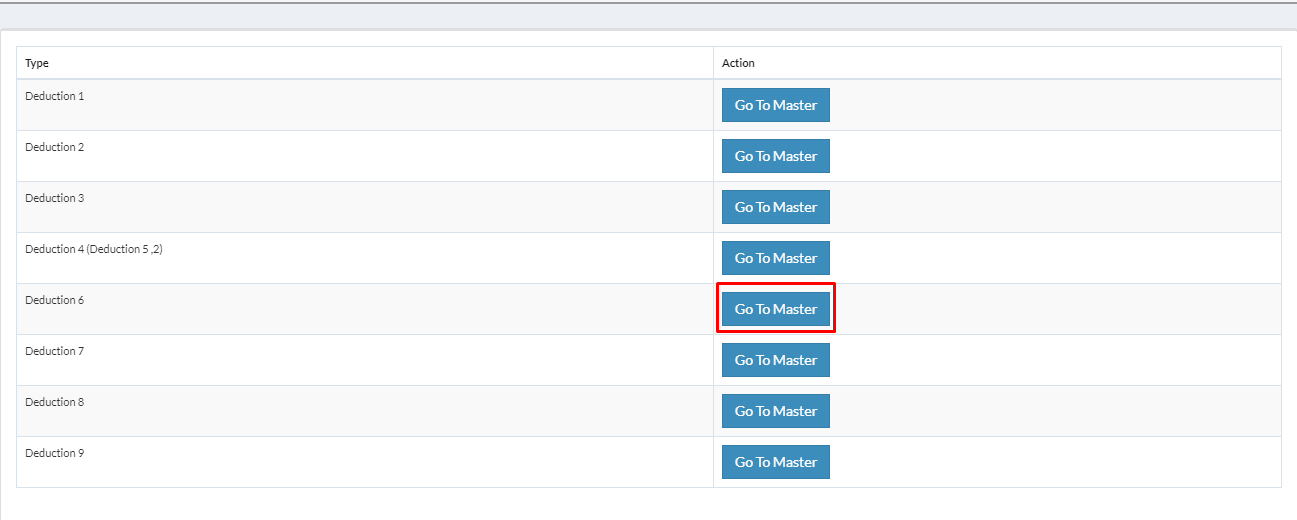 2. Maintain the daily relax minutes in shift
3. Enter total late comings allow count
4. Enter late coming of above till minutes
5. Select deduction allow half day or full day while late coming

6. Click on Save & Continue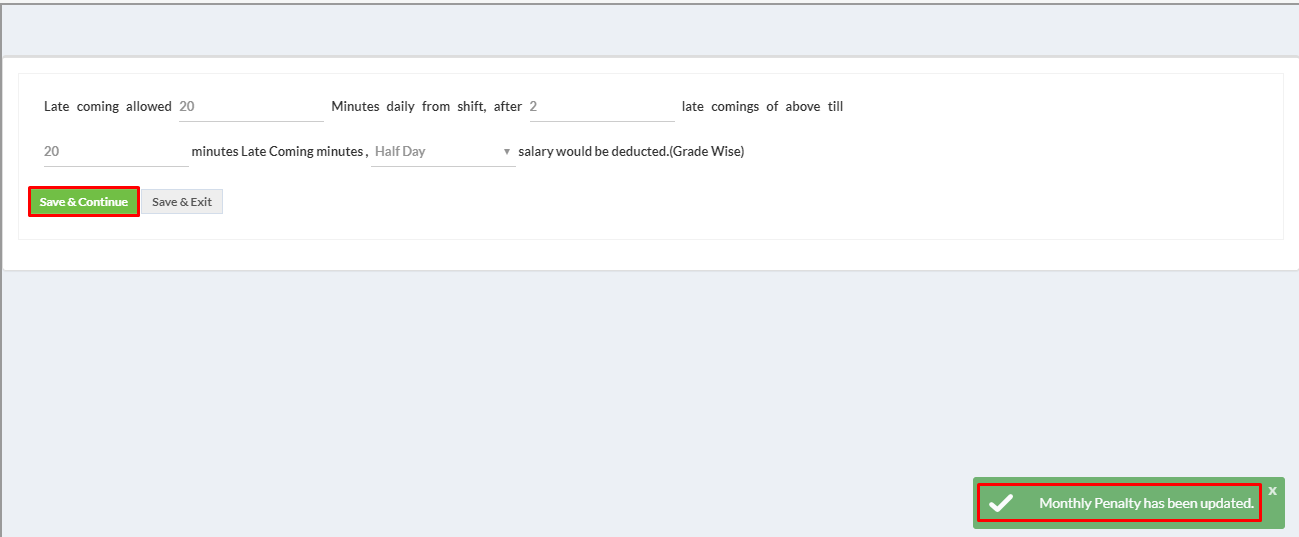 * These all penalties working Grade wise if user select monthly penalty in grade then the penality rule works.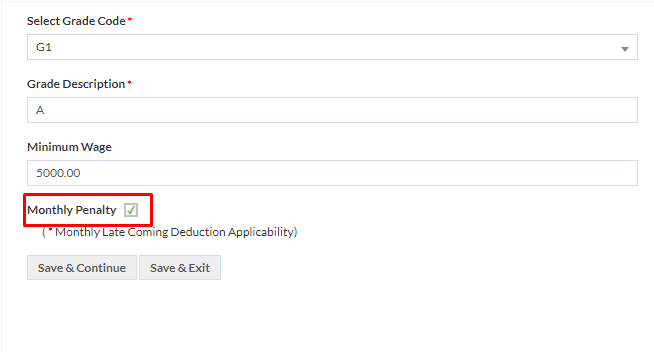 7. User can view the penalty details with the click of report icon.