Updated by Implementation
What is vendor invoice clearance ?
Vendor invoice clearance is a type of invoice generated against outsource activities.It is also defined as the invoice of payment by the company for goods that send for outsource activity.
The document is also a record of the sent items for a particular activity both the vendor and the company.The name used by a buyer of goods or services for the sales invoice or bill received from the supplier of the goods or services.
Overview
In Zen scale's system the feature help for the tracking invoices billing which outsources through vendor to the organisation.The feature helps companies to manage all tasks that have been outsourced to vendors, ranging from creating the task requirement to receiving the finished goods or services
Use cases
Suppose that there is a company Shri sai Pvt. Ltd. that manufactures designer cloth. While all other tasks are executed within the company, the process of packing the cloth is outsourced to a vendor with prices.
In zen scale's system, the feature vendor invoice clearance system is calculate complete invoice details on the basis of items issued to vendor. It helps to keep a track of the outsourcing activities and quantity of shirts that have been dispatched to the vendor with all other necessary details that are required to execute the job along with complete pricing detail.
Steps to be performed
Click on website
https://www.zenscale.in/pp/app_home_beta_new
1.The page will be open.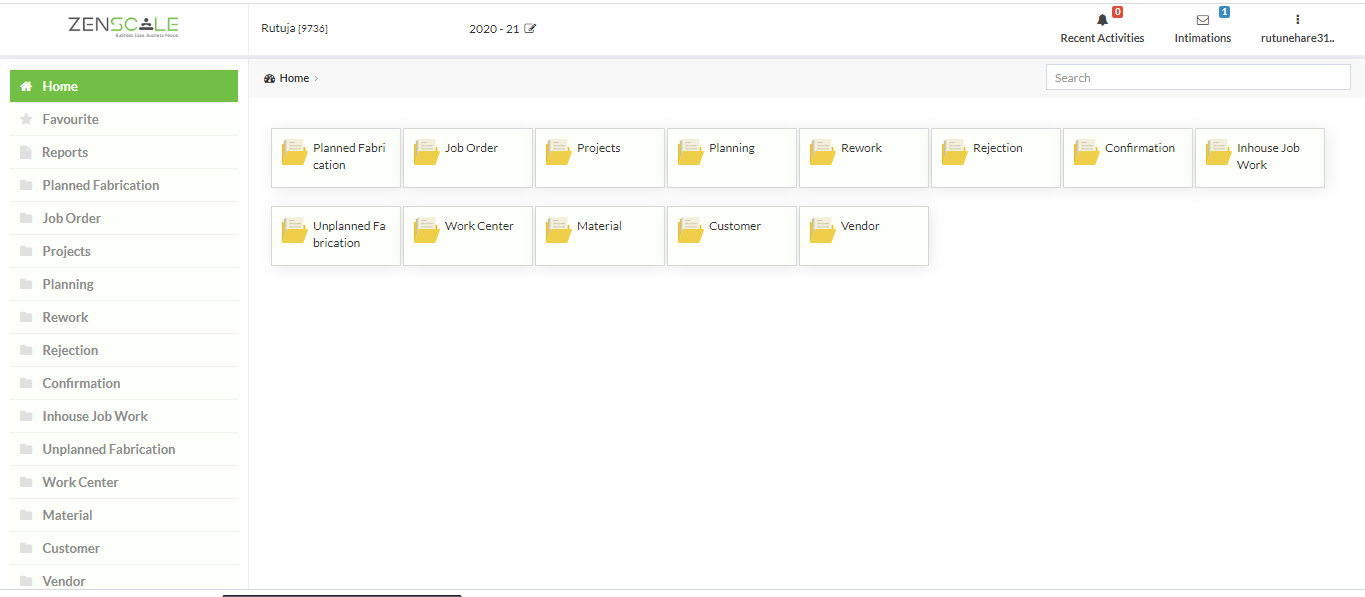 2. Click on Planned fabrication.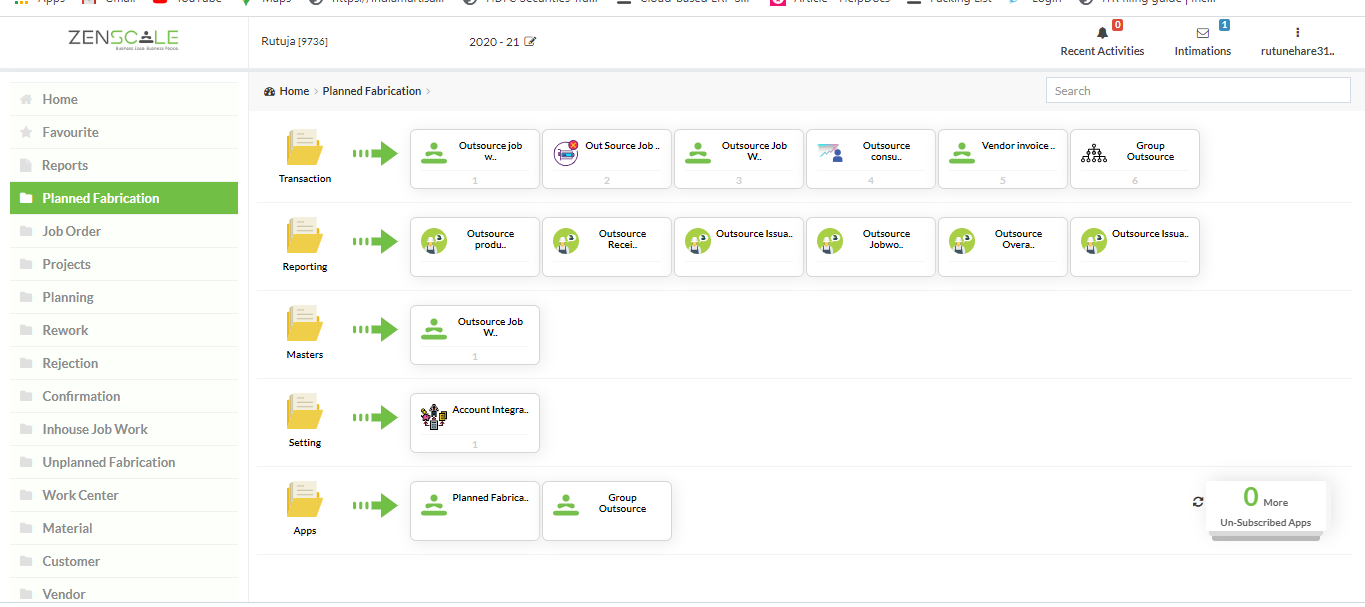 3 Click on planned fabrication and subscribed the app of planned fabrication and group outsource, click on planned fabrication.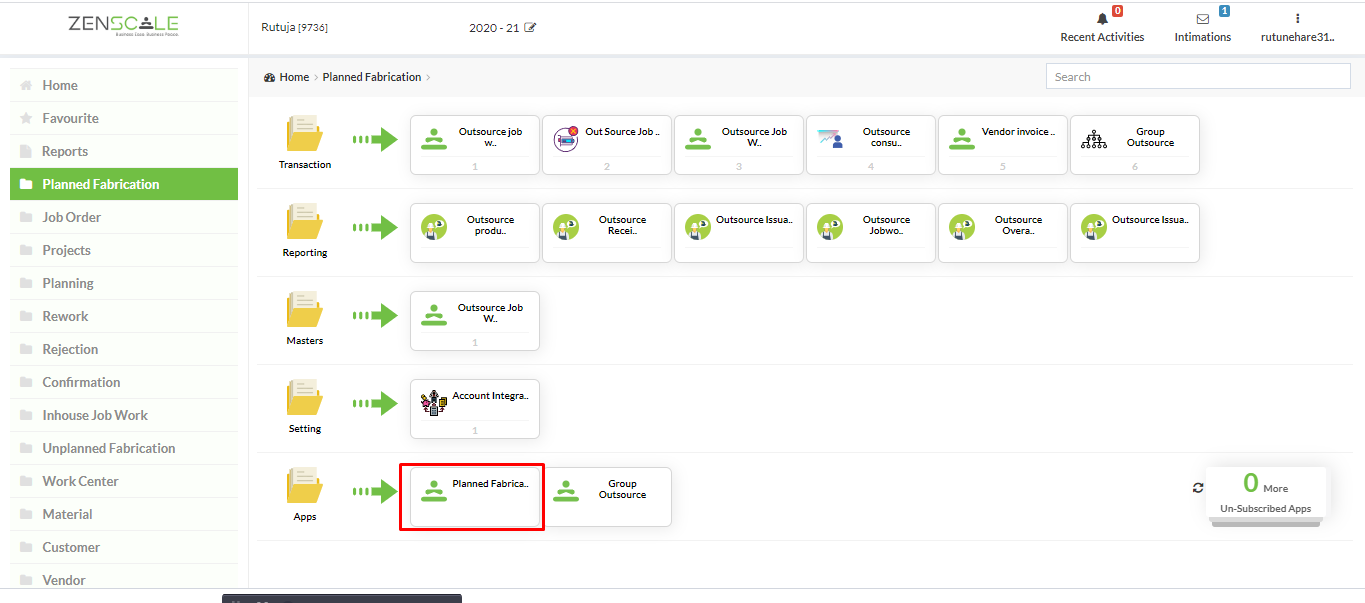 4. After clicking on planned fabrication on the setting.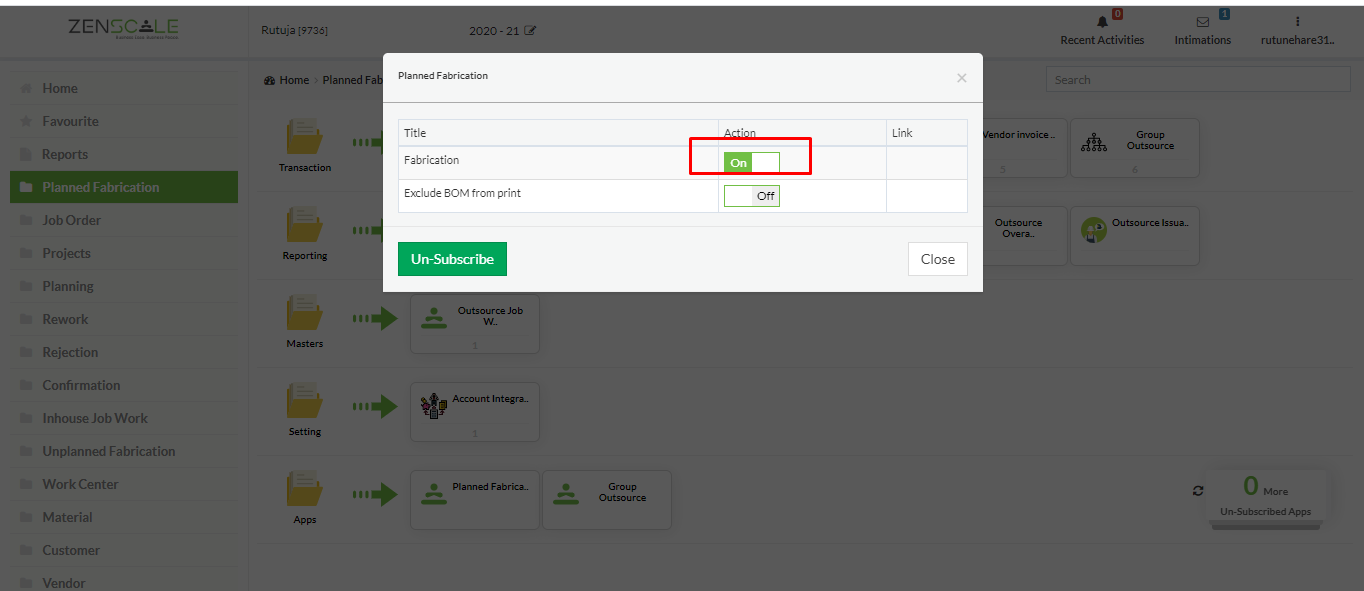 5. Also click on group outsource.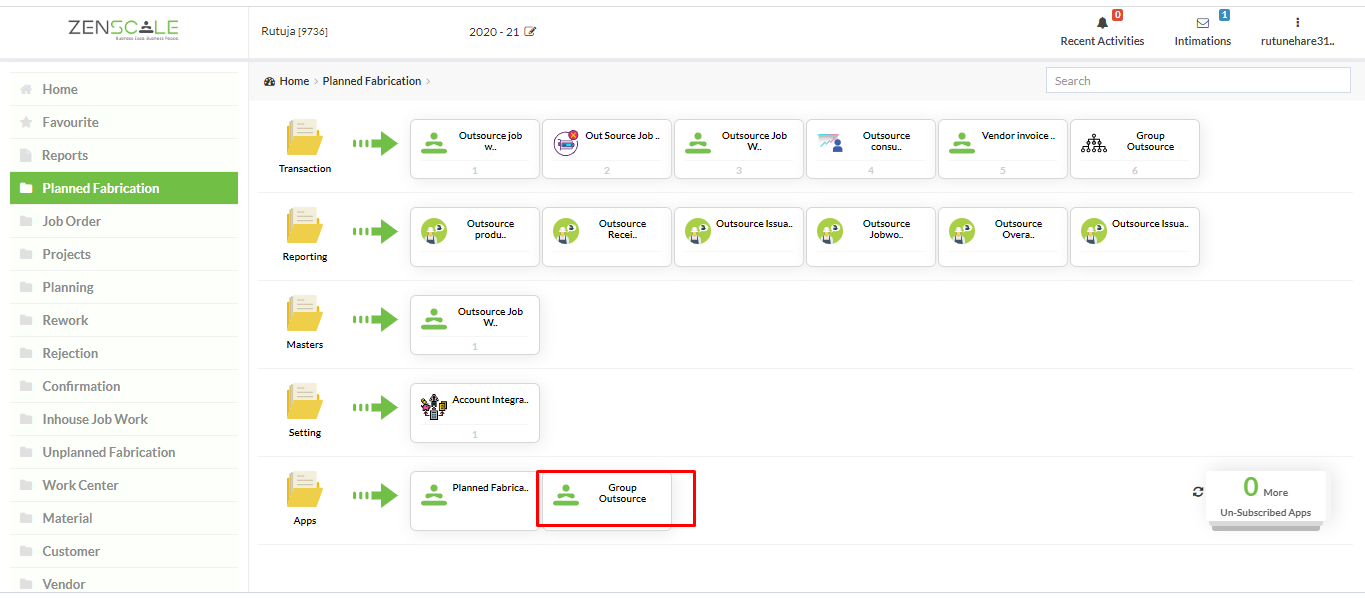 6. On the setting for group outsource.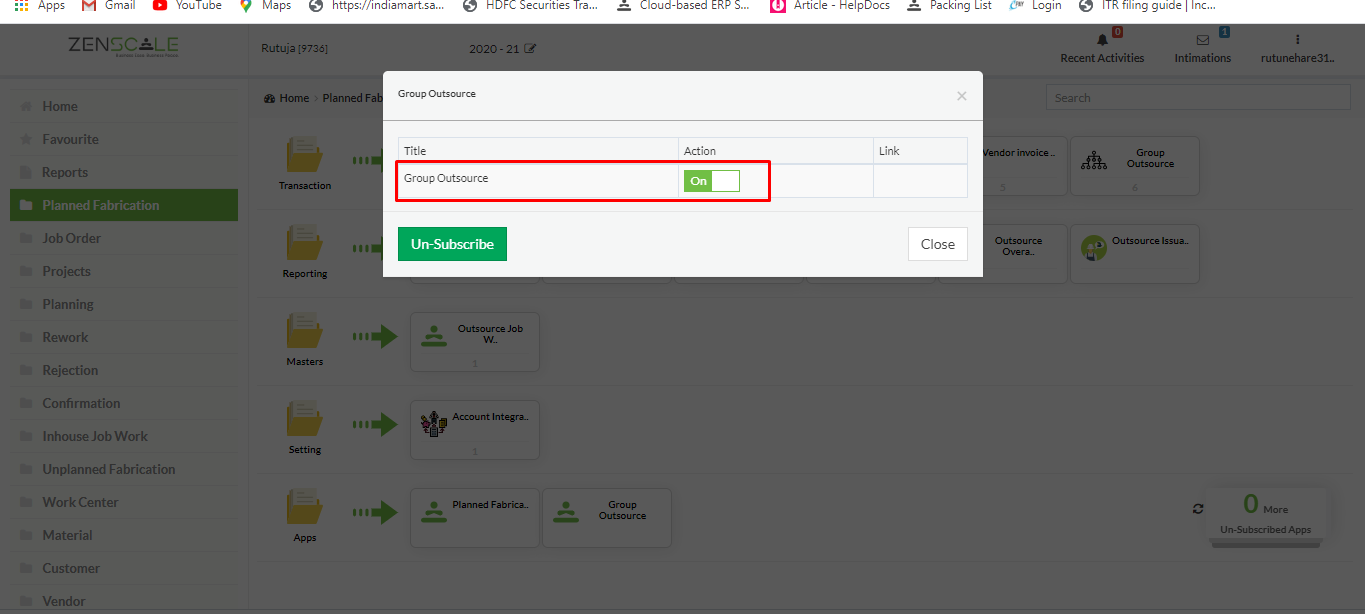 7.Click on vendor invoice clearance.

8. The page will show and fill all the mandatory.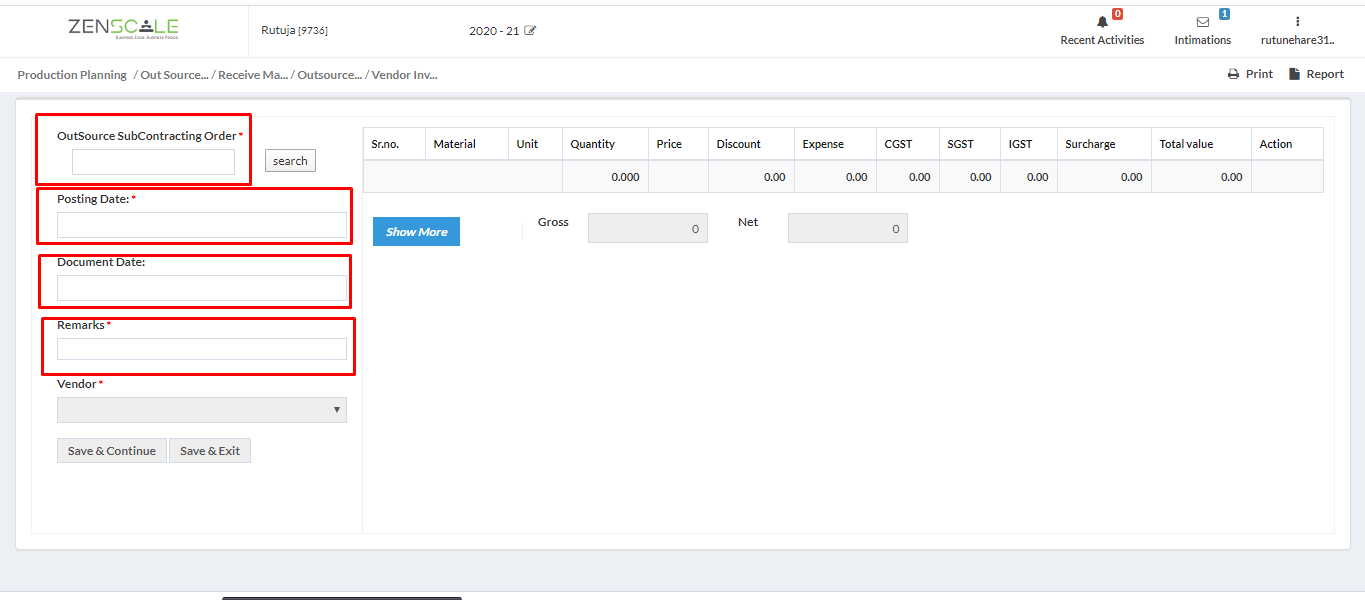 9. Select out source subcontracting order.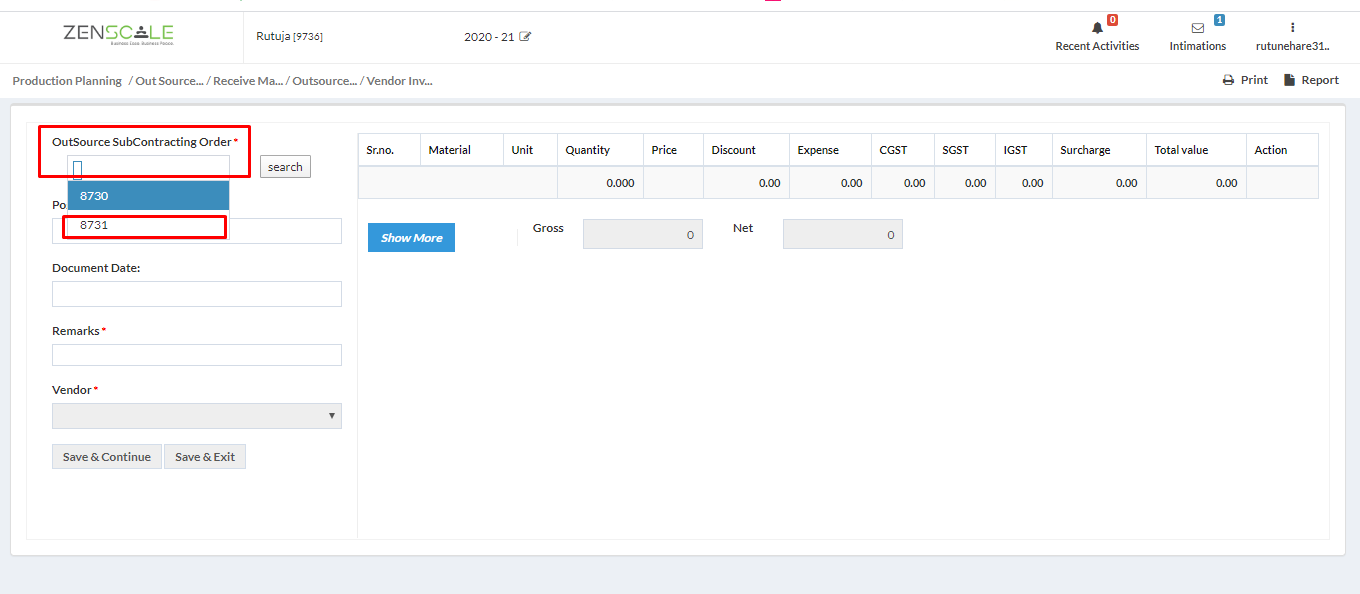 10. Then click on search.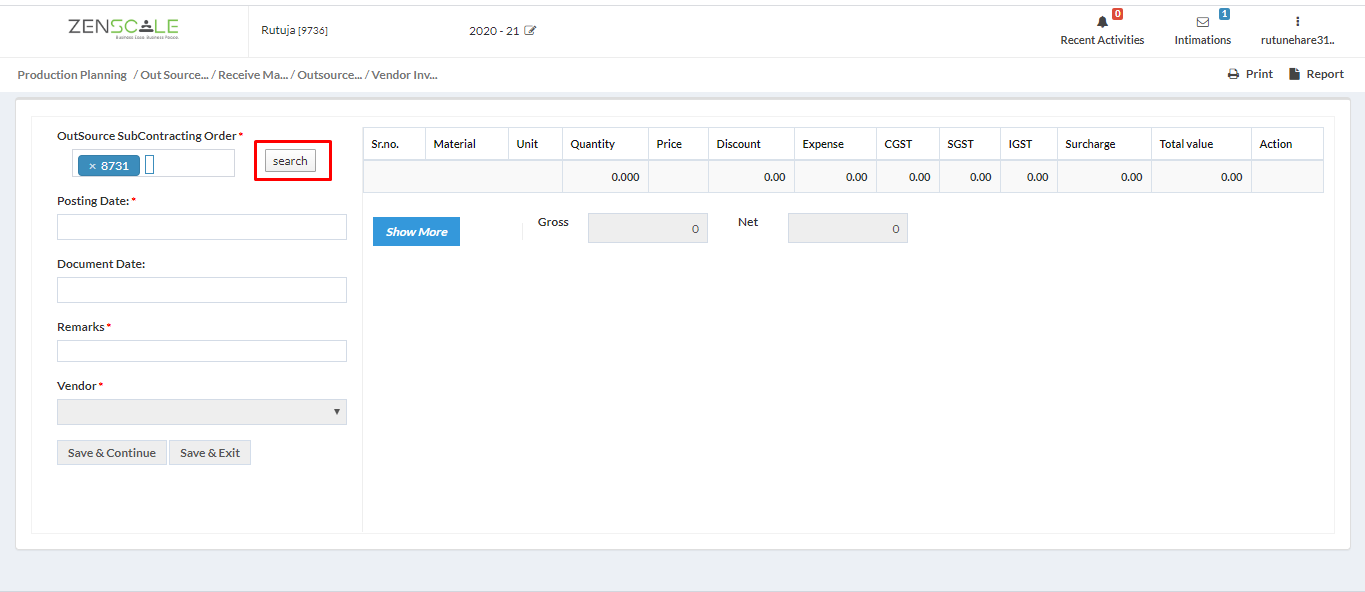 11. Then it will show, fill the posting date and remark.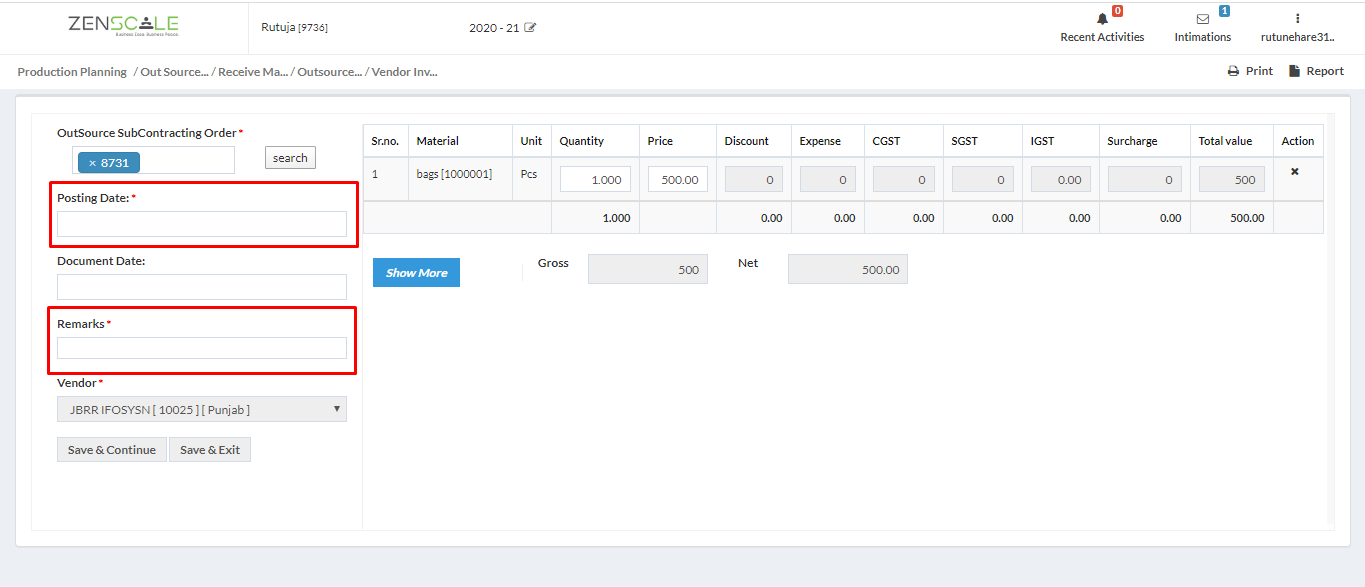 12. After filling all the mandatory click on save and continue.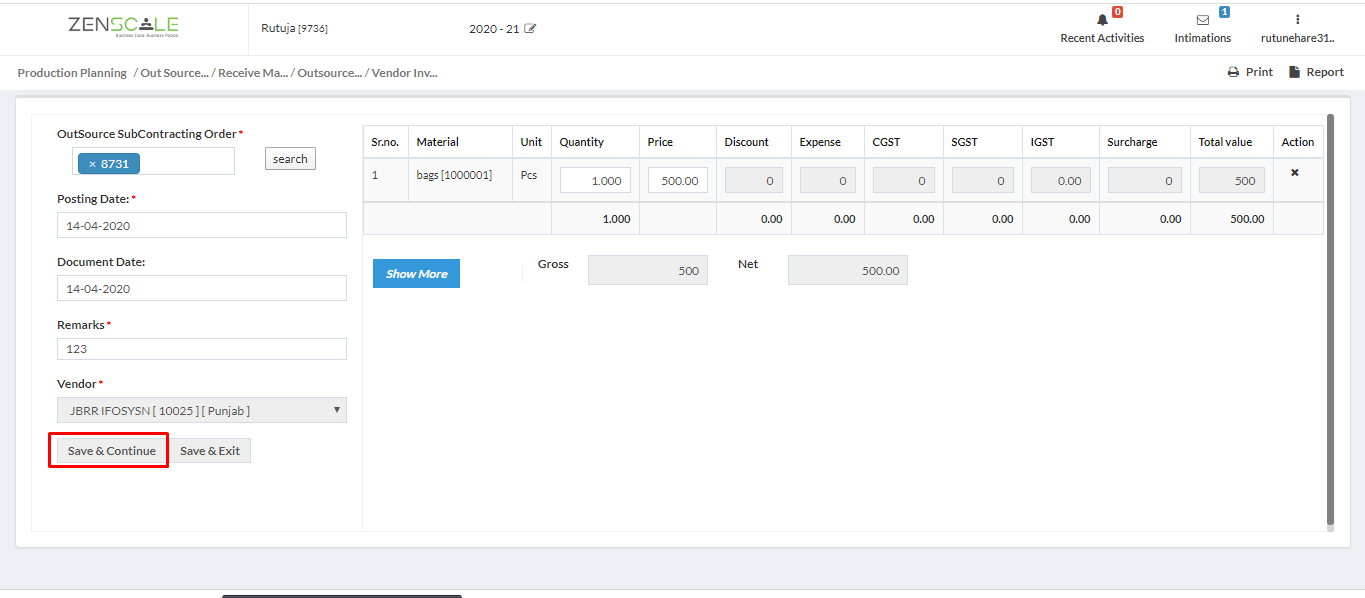 13. Then it will show that outsource Bill invoice number saved successfully,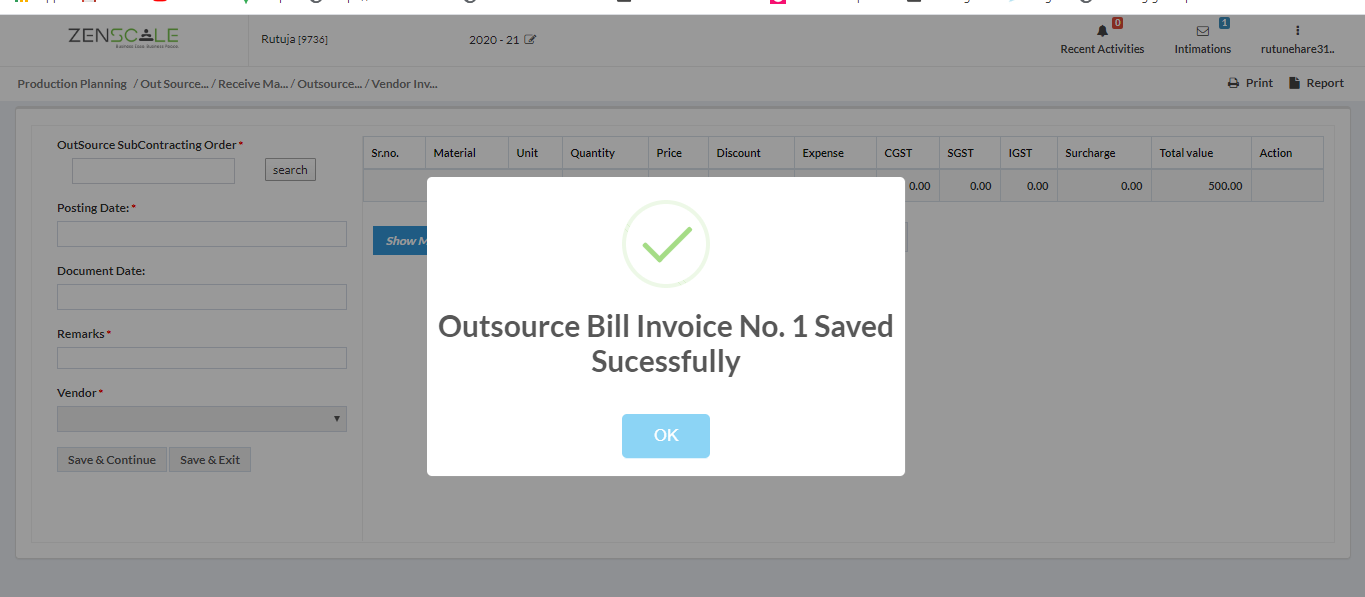 14. To see report click on report.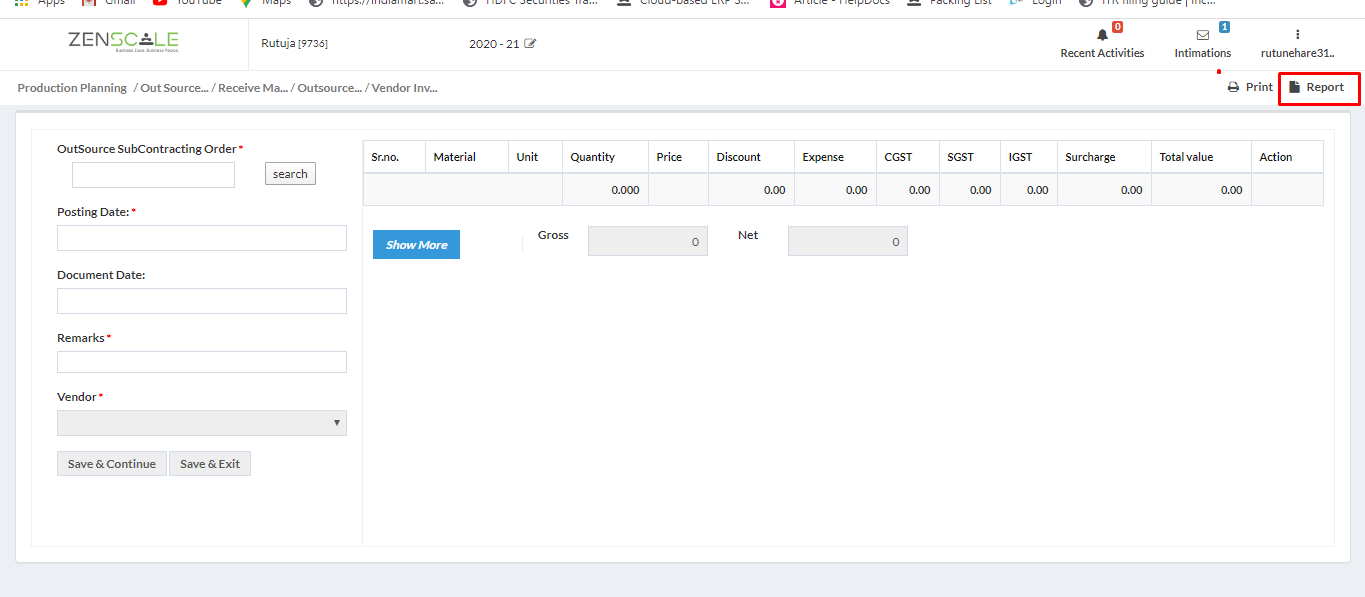 15. The page will show, select vendor and then click on search.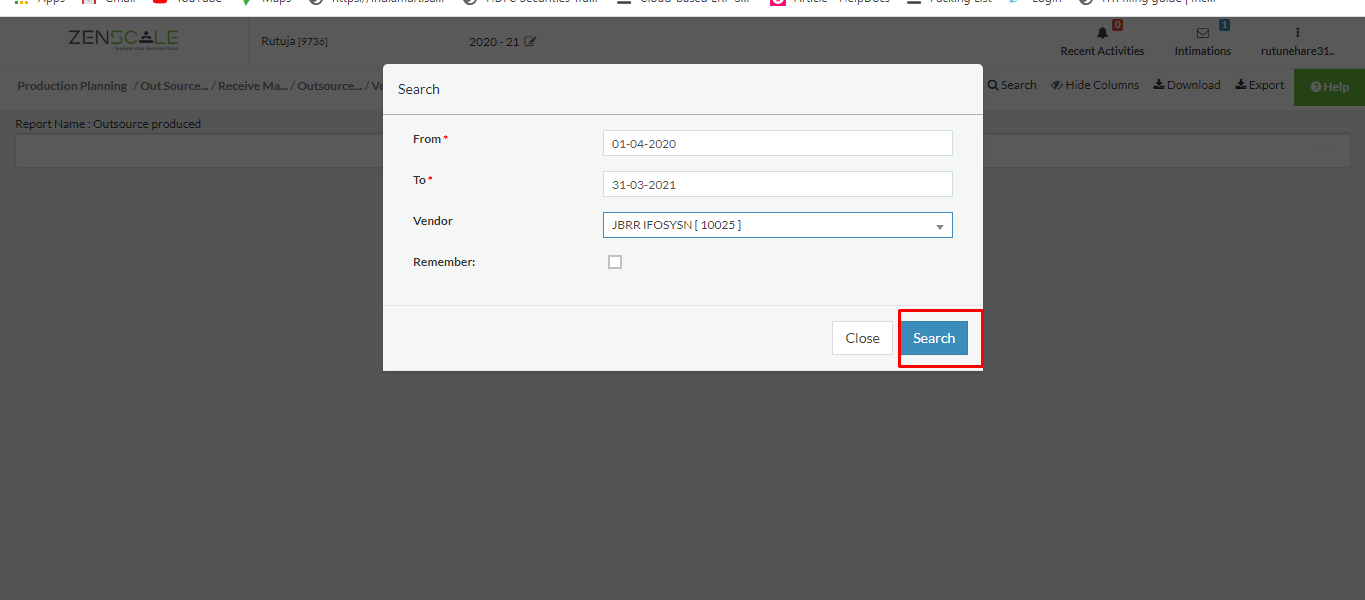 16. The report will show,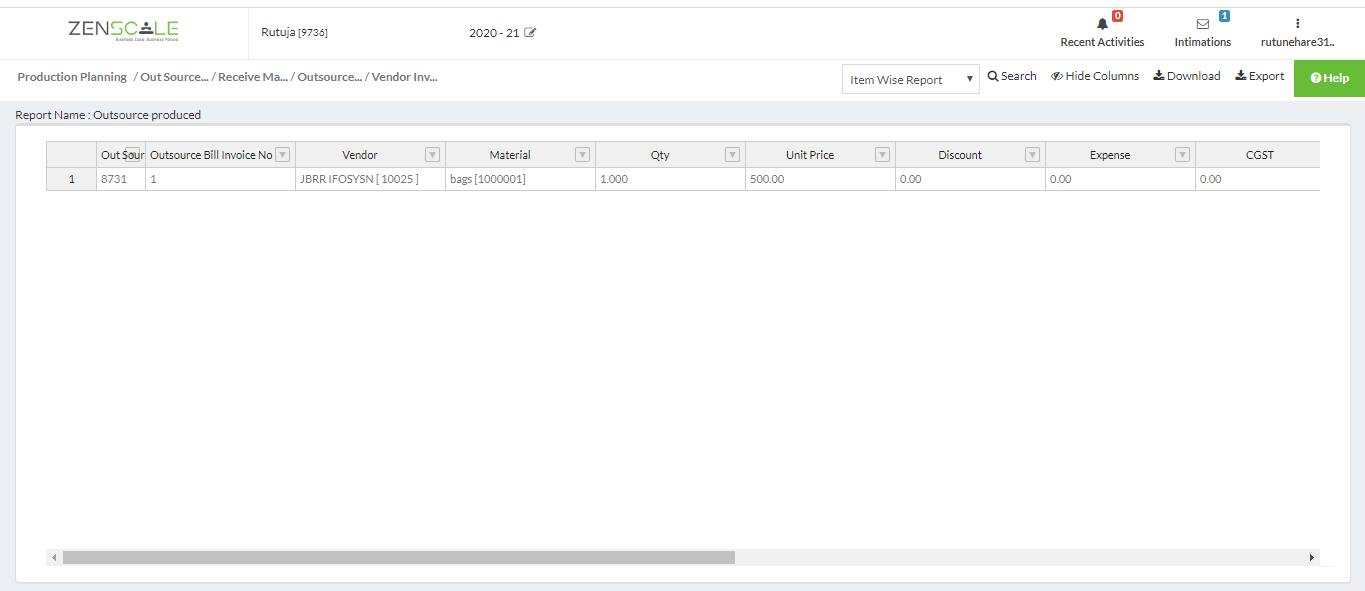 17. We also generate through by clicking on download option.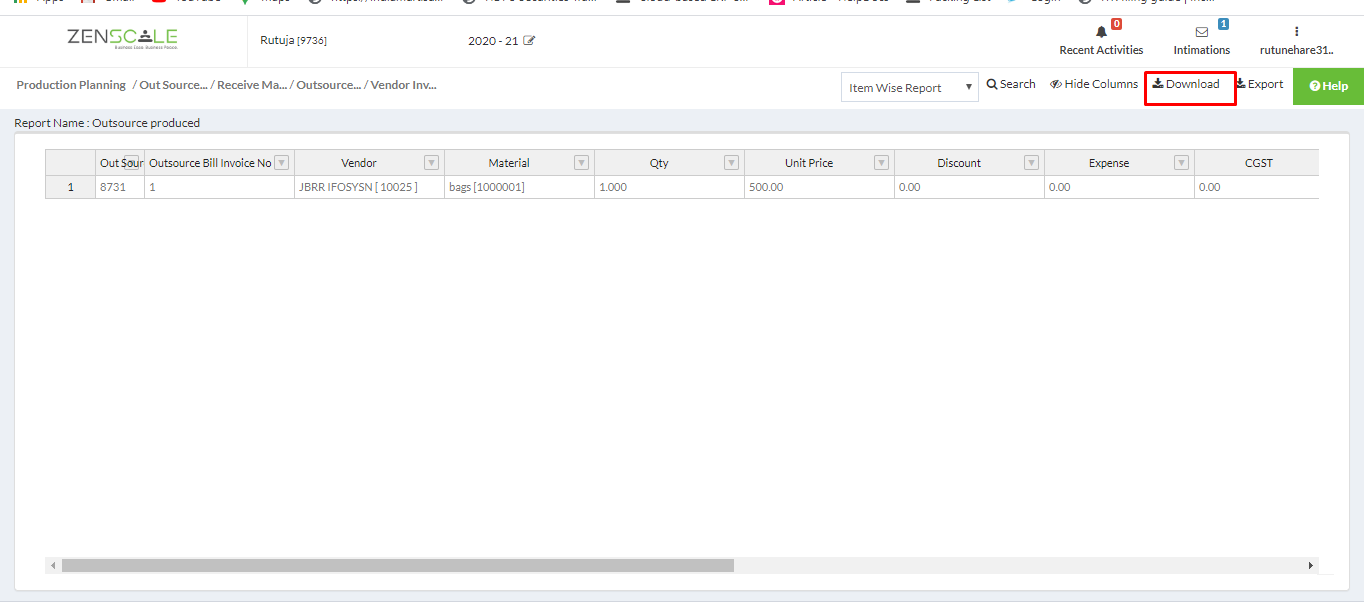 18. To get the print click on print icon.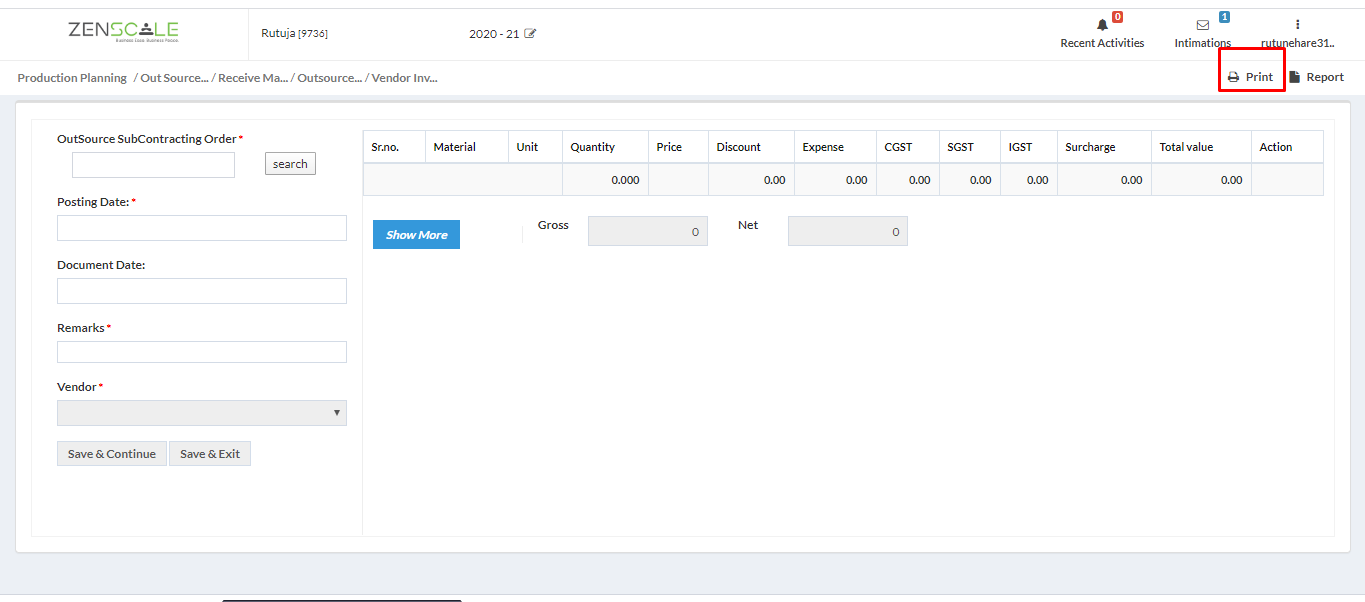 19. Fill the details and select vendor and document number.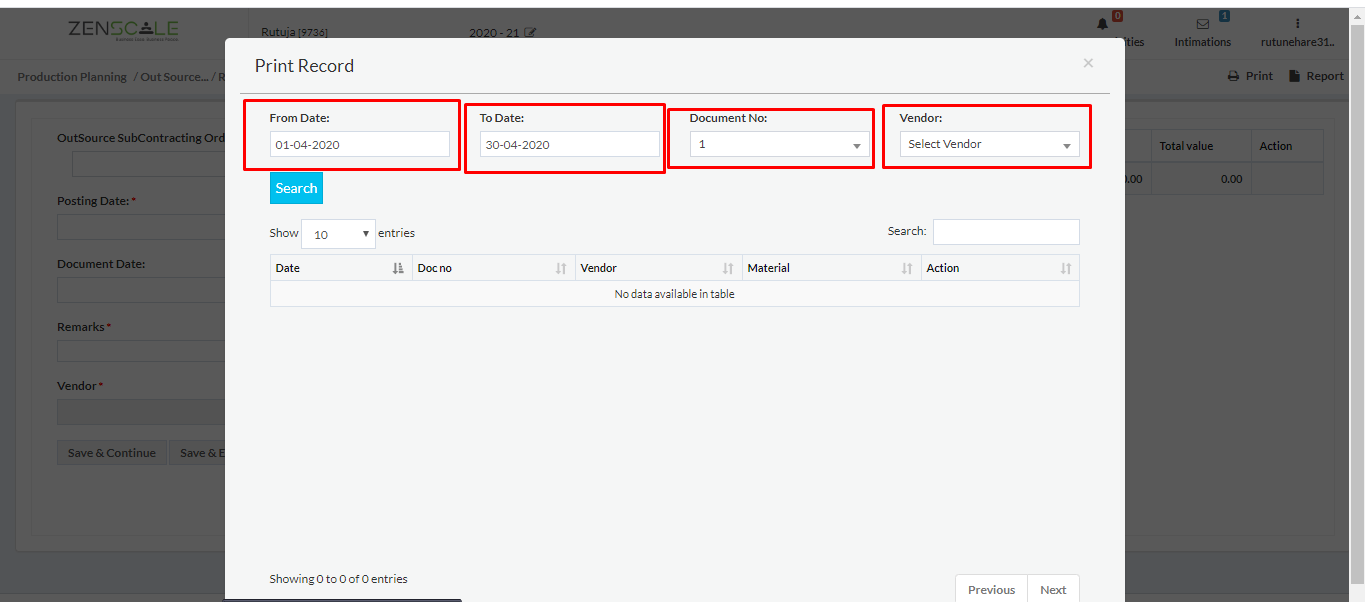 20. Then click on search.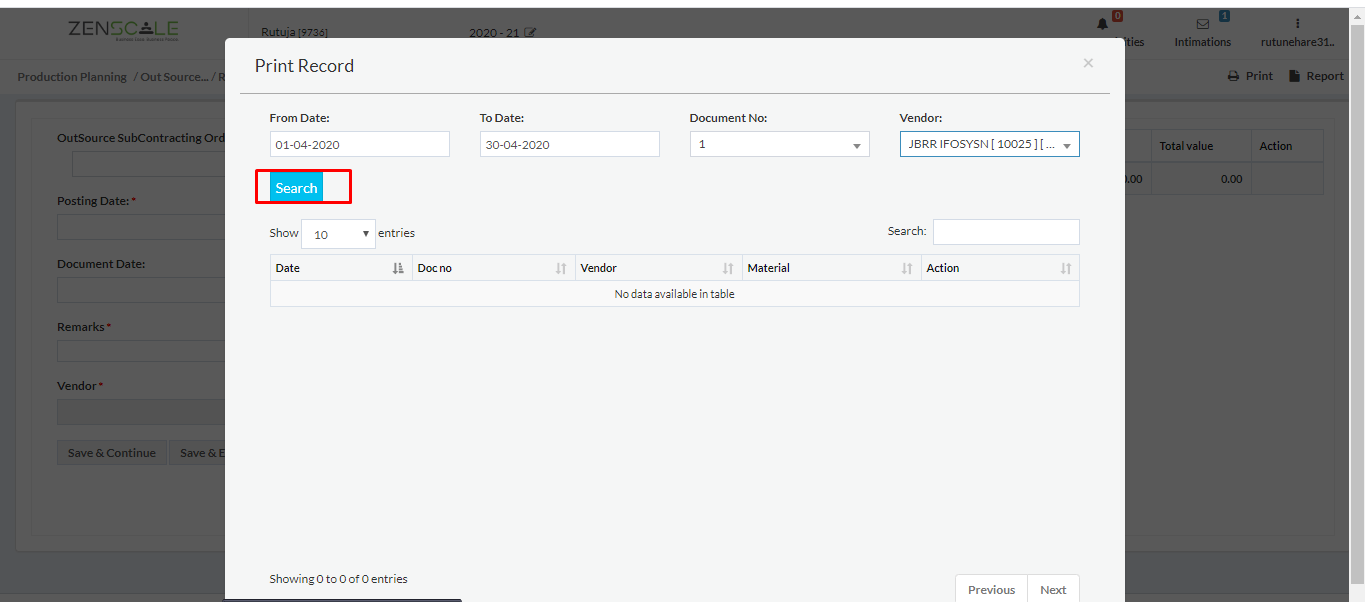 21. The page will show, click on highlight option which is shown in action column.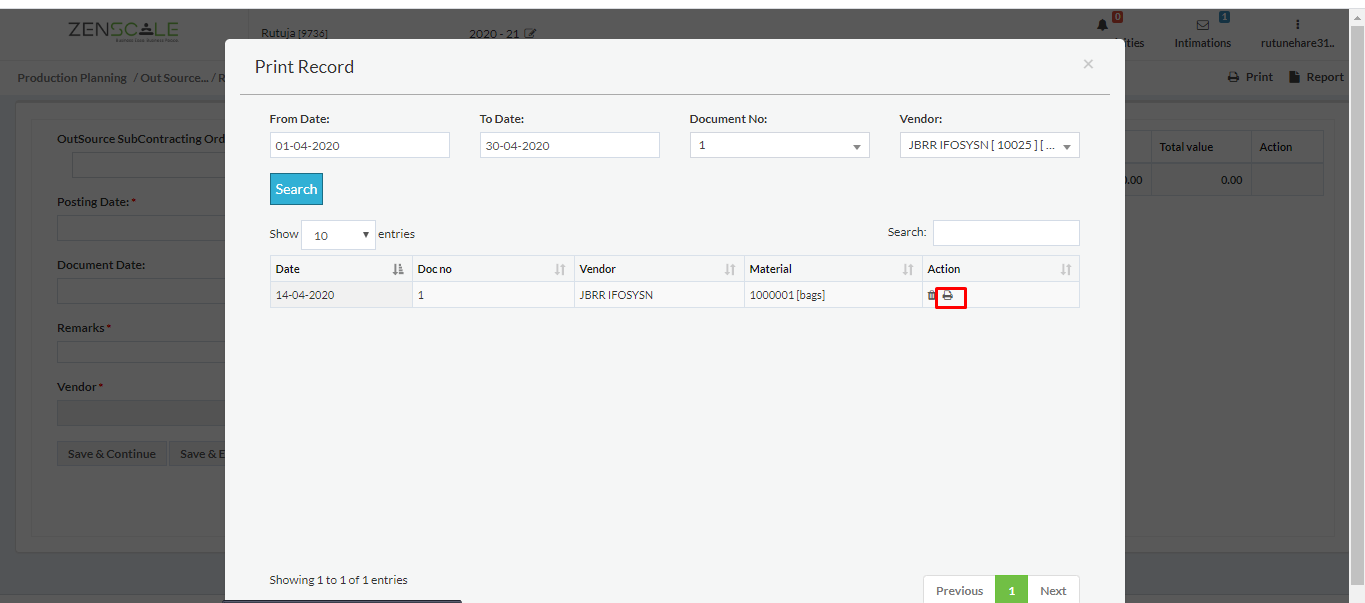 22. The print will show,