Updated by Implementation
What is Activity ?
The term activity in Production Planning is defined as means of work done via planning to make final product.A specific event or occurrence or an additional knowledge indicates an adjustment in planning which means details will need to be reviewed or reworked.
e.g. Cutting, Weaving, Pressing, Finishing etc.
Overview
In Zenscale ERP system activity master feature under Production Planning module activity type works within the controlling module and its purpose for allocating product costs and quantities, directly and indirectly.These work activities include the creation and maintenance of the core assets, developing products to be built using the core assets against ,and the overall product line effort to support and coordinate the operations of the inter-related work groups and their activities.
Use cases
Suppose that there is a company Shri Sai Pvt. Ltd. that manufactures shirts. At starting working days company handle their work manually and they faced the problem about management and time.
The Zenscale ERP system implemented the feature activity by using this feature they get help and work about their planning and according their planning they work easy about their activity according to manufacturing shirt and also help for time consuming problem to the worker of that company.And their quantity towards order also increasing with the help of activity feature which done via through planning for final product.
Steps to be performed
Click on website
https://www.zenscale.in/pp/app_home_beta_new
1. The page will open.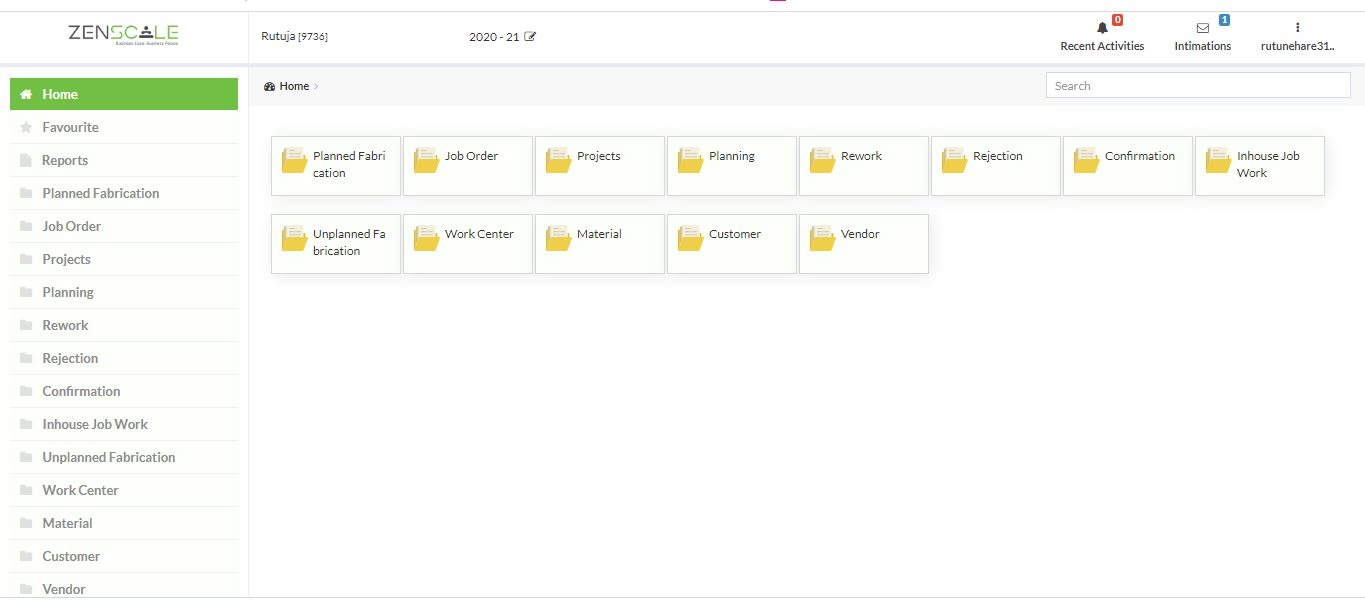 2. Click on Job Order.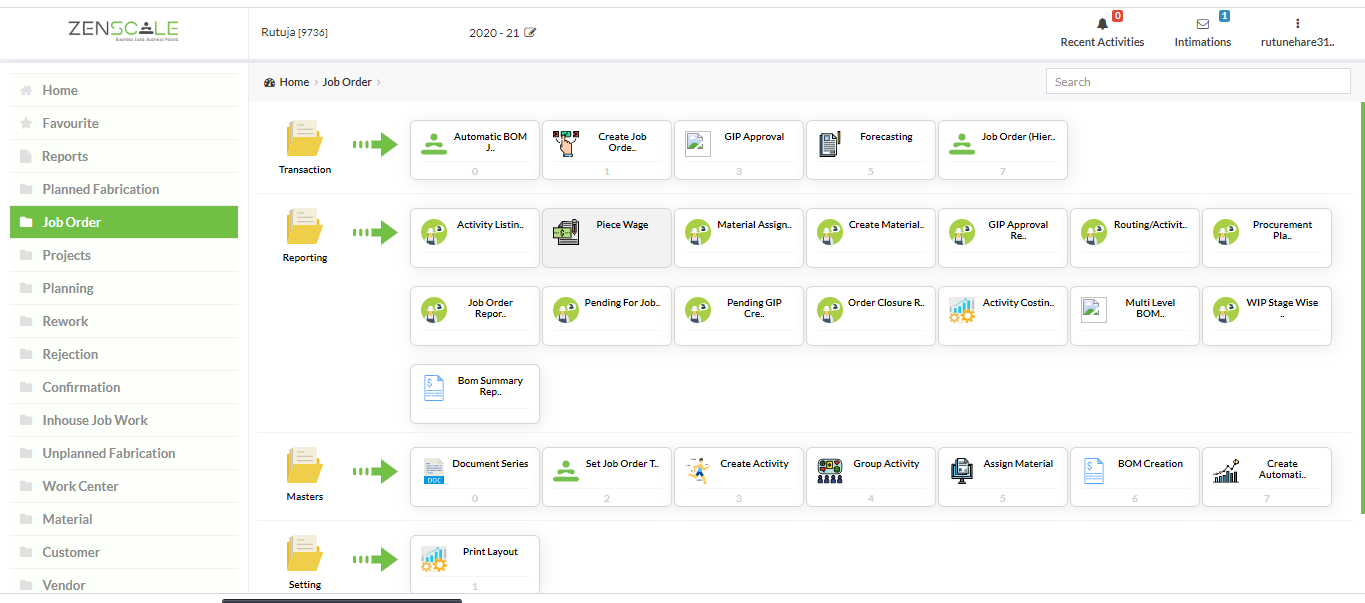 3. Click on create activity master.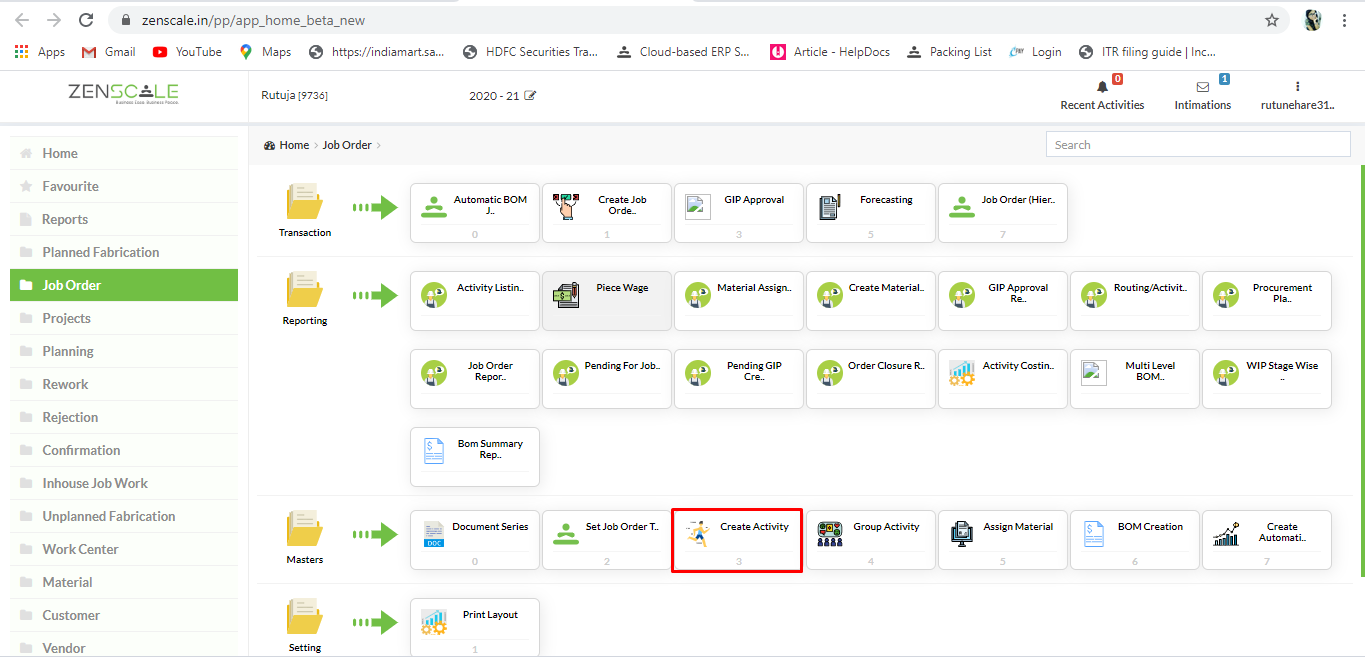 4. The page will open, fill all the mandatory.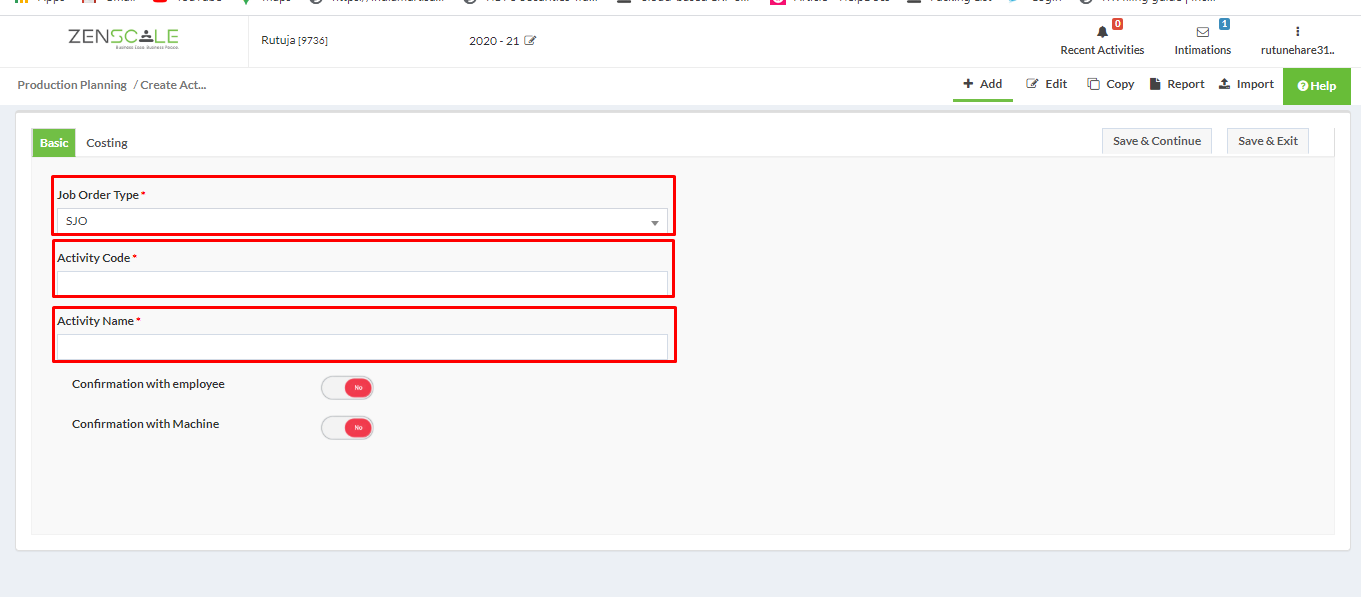 5. Create activity code and activity name.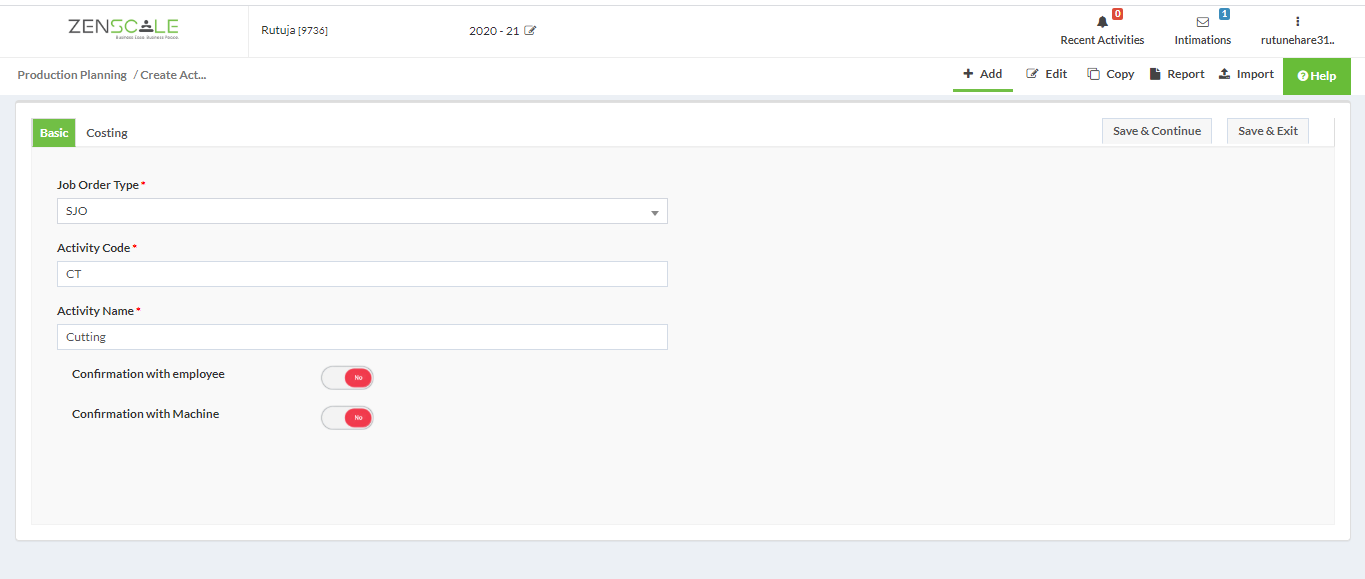 6. If we want to save the activity confirmation with employee or machine then click yes on the setting.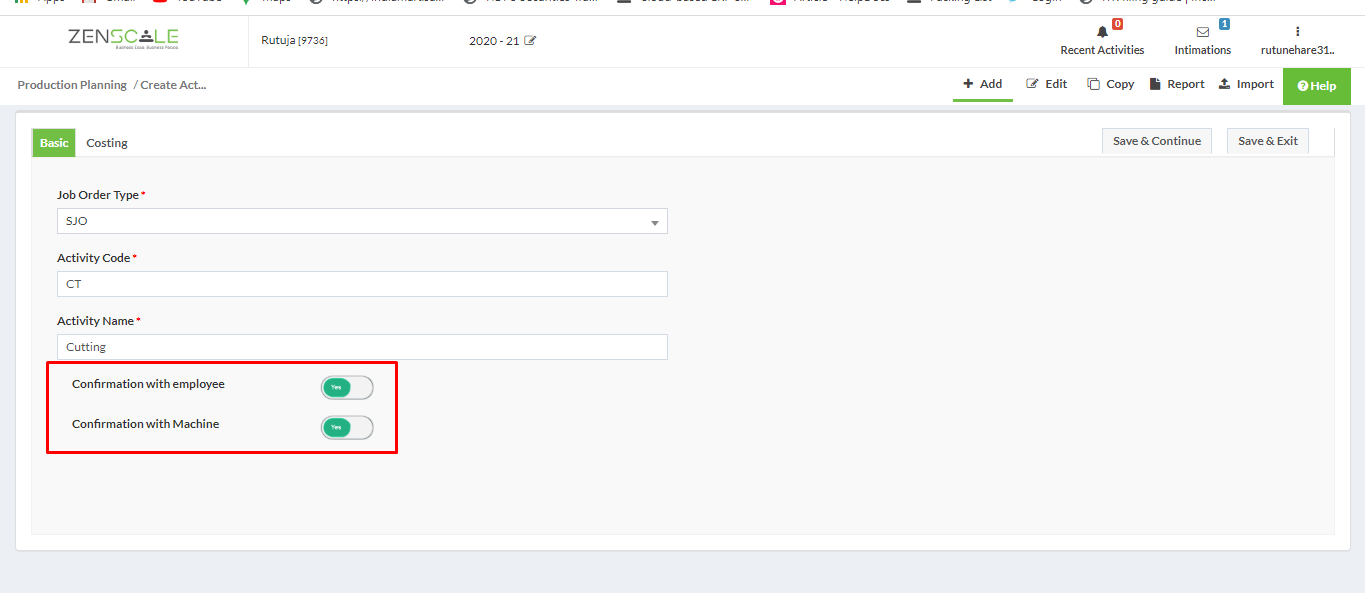 7. Then click on save and continue.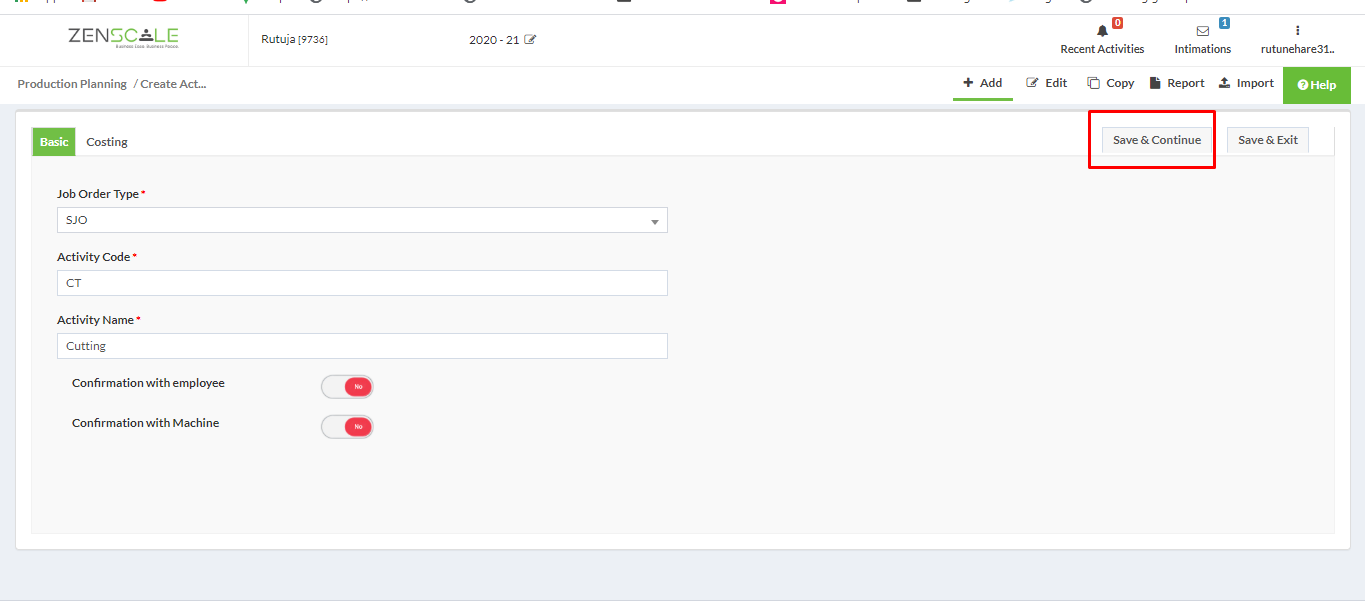 8. It will show activity saved successfully,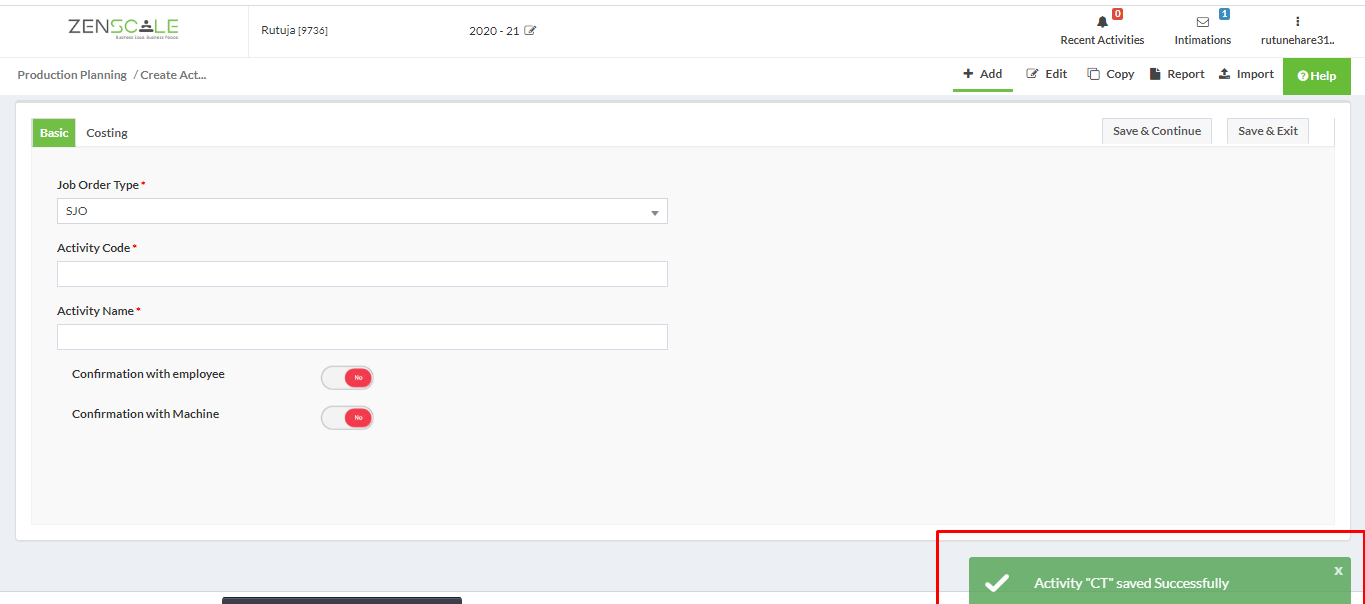 9.If we have to edit about the created activity so for that click on an icon edit.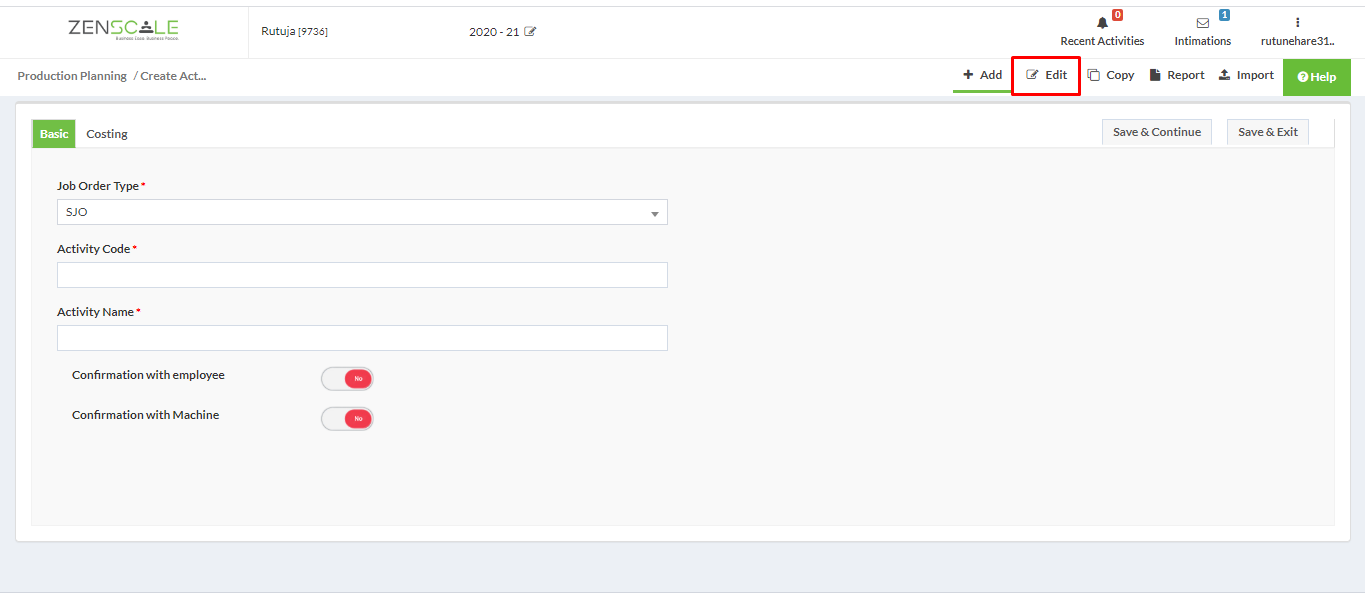 10. If we want the copy of same activity with different code then click on copy icon.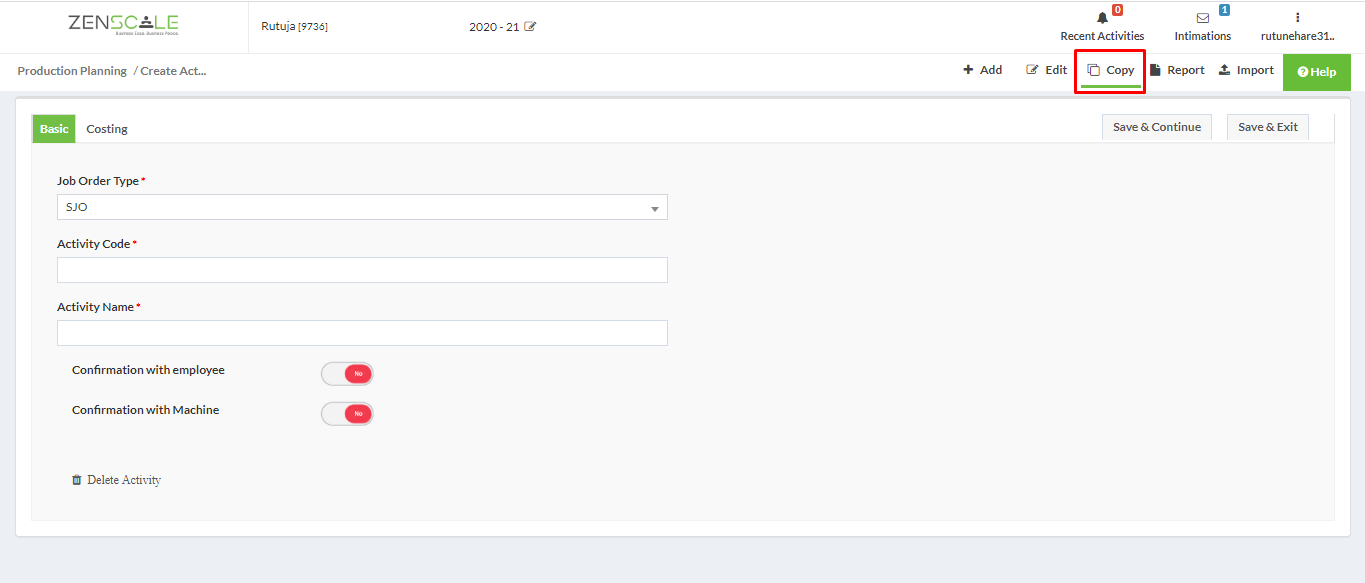 11. Then select the activity from drop-down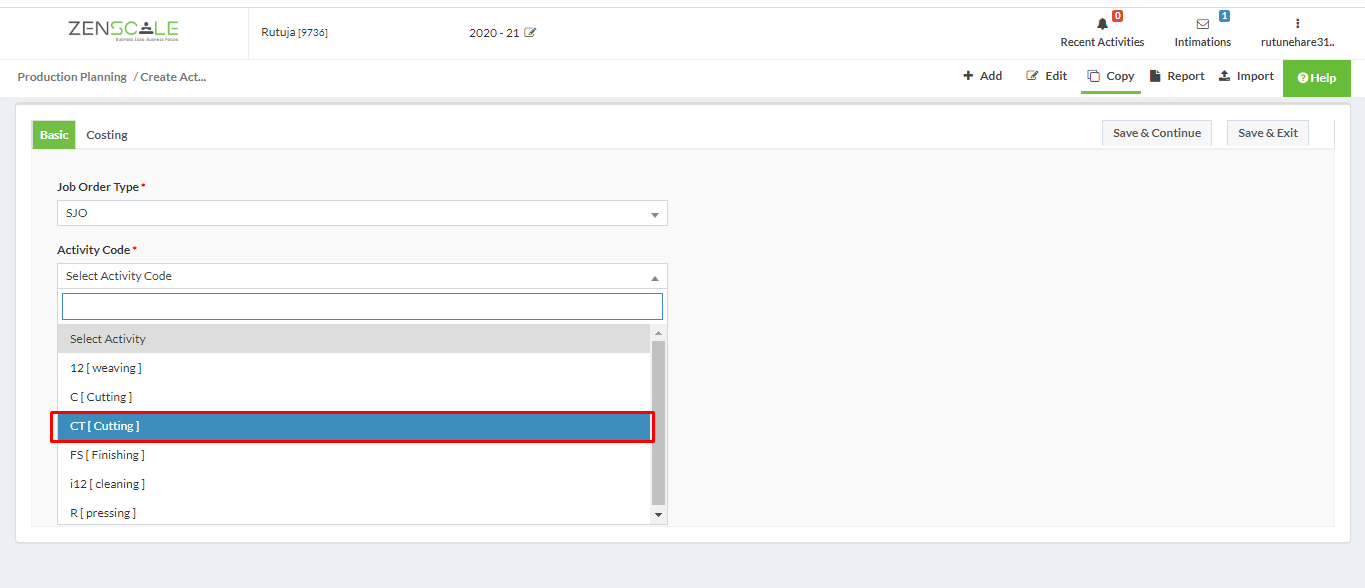 12. To create activity through import, click on import.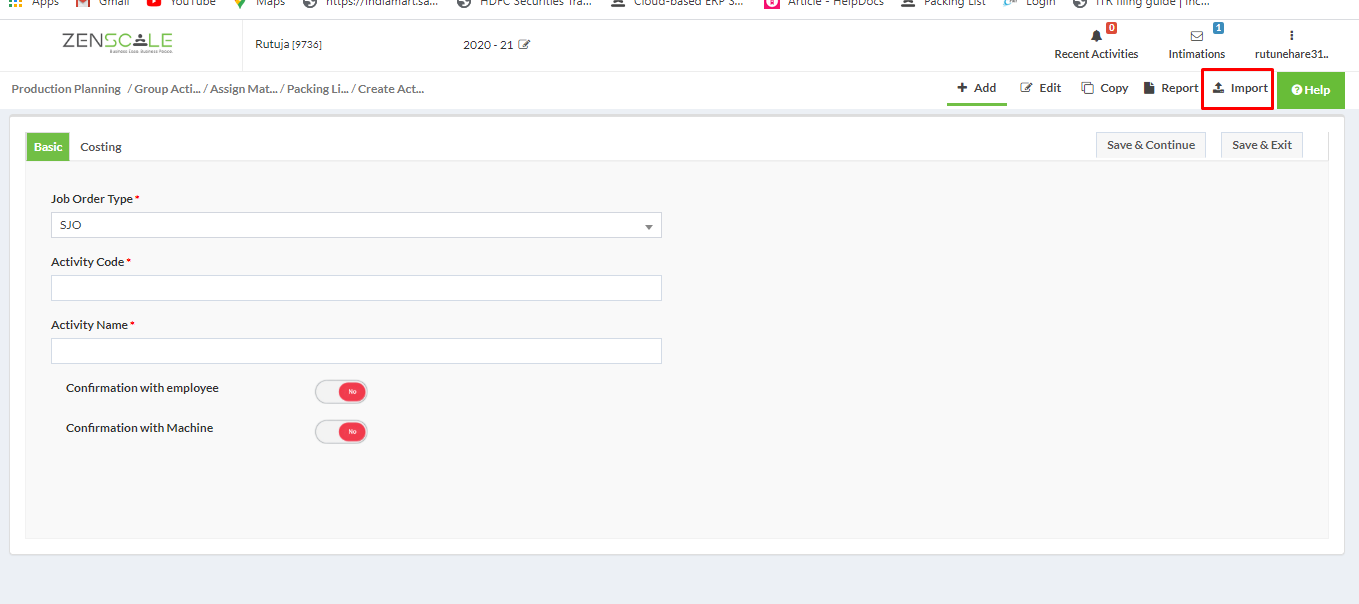 13. To check the report, click on report icon.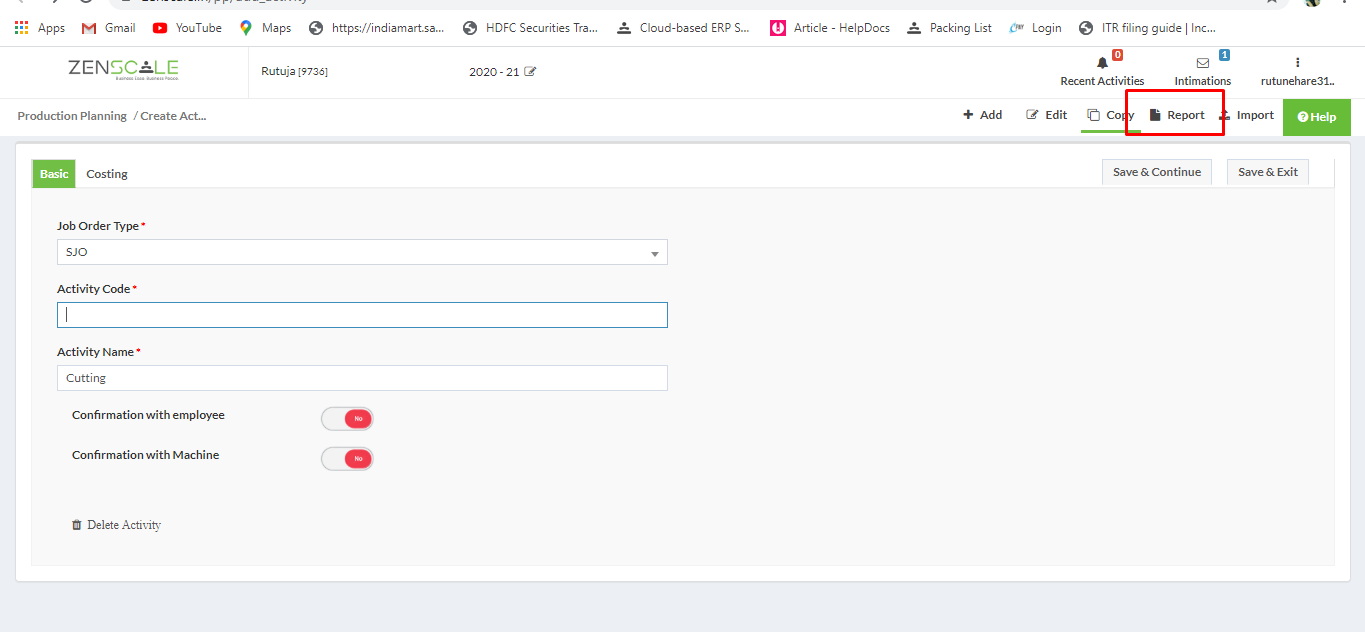 14. The page will show and then click on search.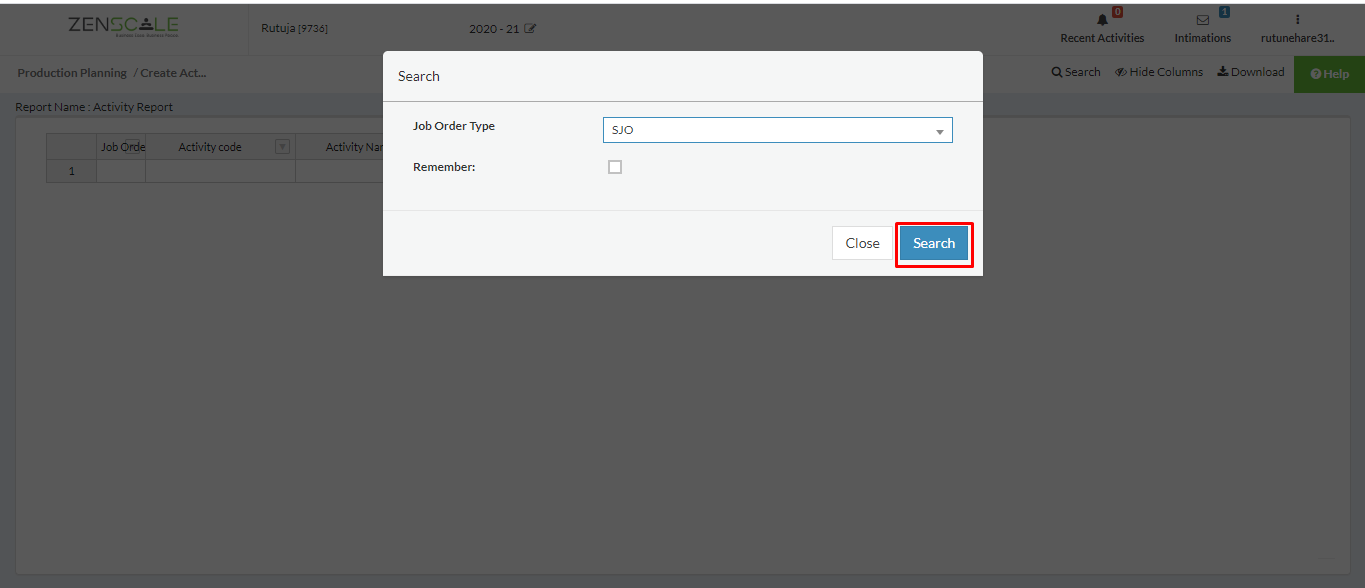 15. You can check the saved activities in here.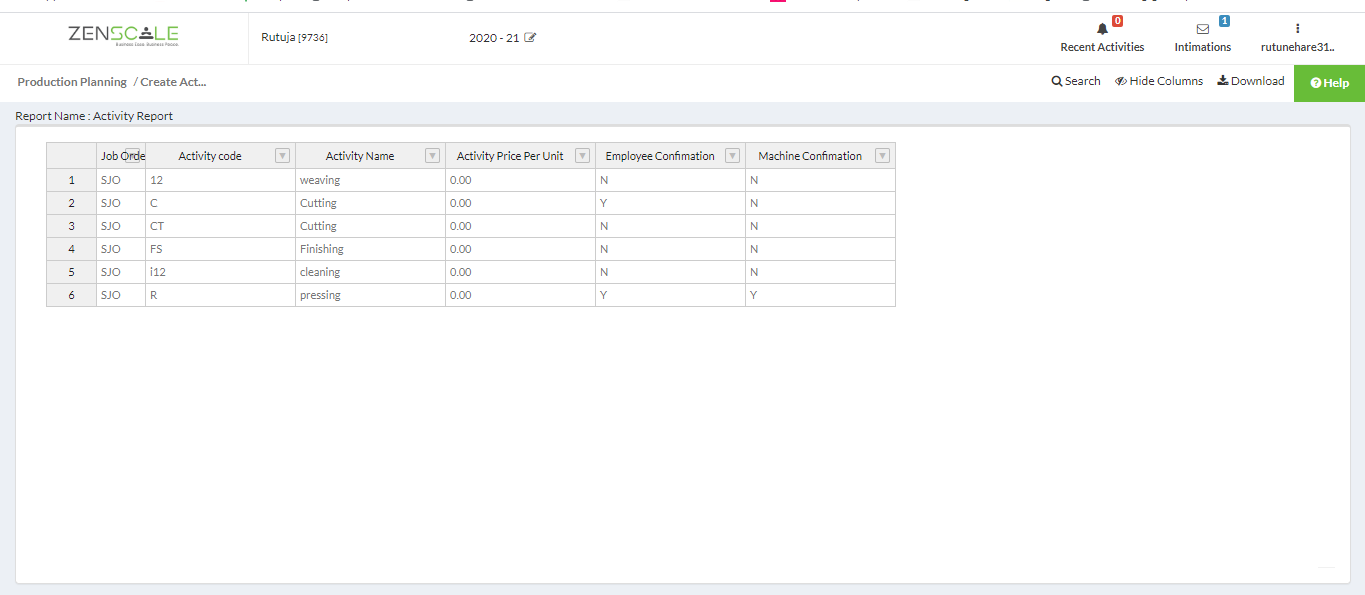 16. If we need report in excel then click on download and save the file.