Job order against Sale Order
Job order against Sale Order
Updated by Implementation
What is Job order against sale order?
Job order against sale order is defined as a production plan make-to-order form against particular sale order. This document contains information such as requirement date, target quantity and with sale order information.This helps to form baselines so that realistic expectations are on the table and that there are no discrepancies later on.
Overview
The Job Order against sale order feature under production planning helps to create job orders against various sales orders received by customers.They can be easily shared with relevant information employees across the company. Instruction can be shared in an orderly fashion and communication gaps are effectively filled as per sale order demand.
Use cases
Suppose that there is a company shri sai Pvt. Ltd. that manufactures shirts according to the demands and information provided by the dealers through sale order. There are a lot of processes involved in the manufacturing process such as sewing, cutting and ironing, information has to be shared among the employees in a timely and efficient fashion.
Management can do this simply by creating relevant job orders through the ERP system and share it with the employees accordingly for execution.It helps the company make estimates about the value of materials, labor, and overhead that will be spent while doing that particular job order.
Steps to be performed for job order against sale order
1. Go to Material Management.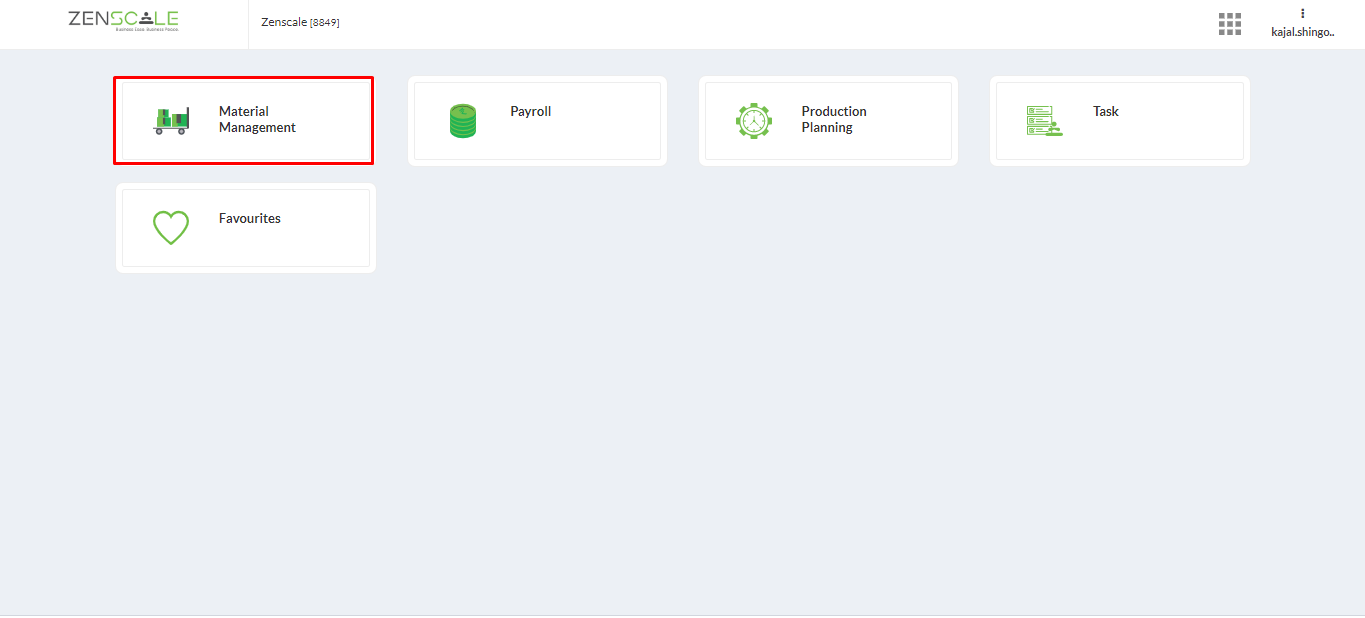 2. Click on sale.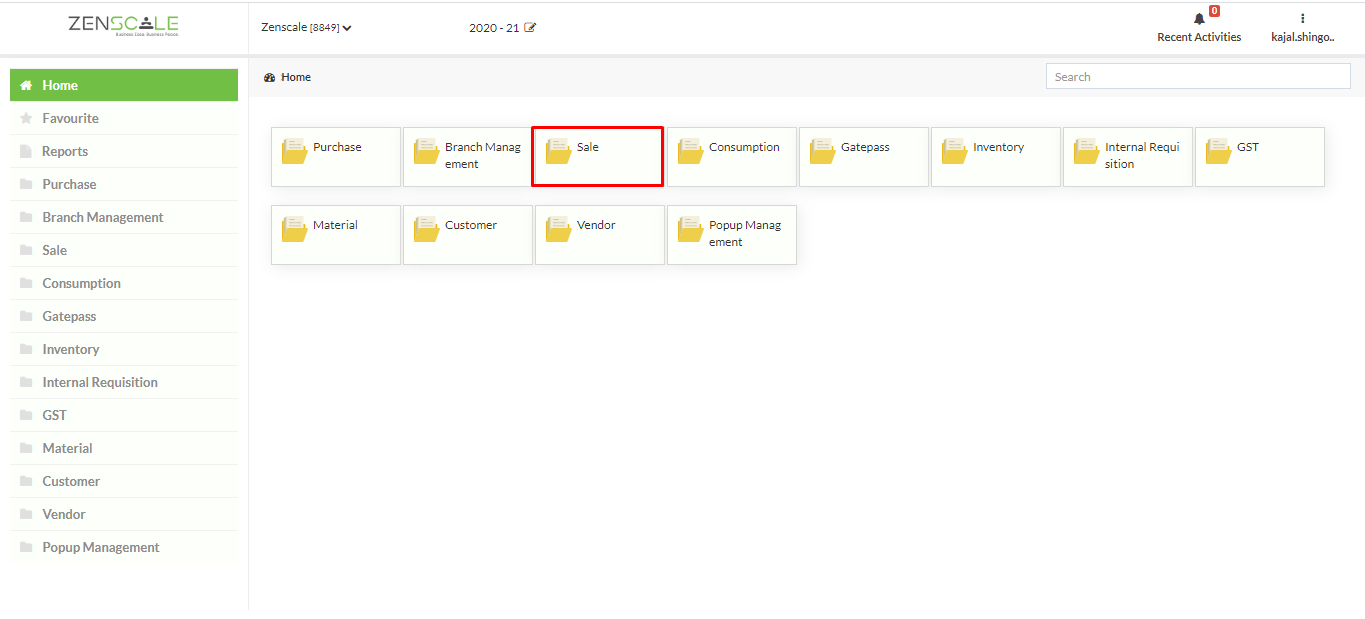 3. Now, click on sale order.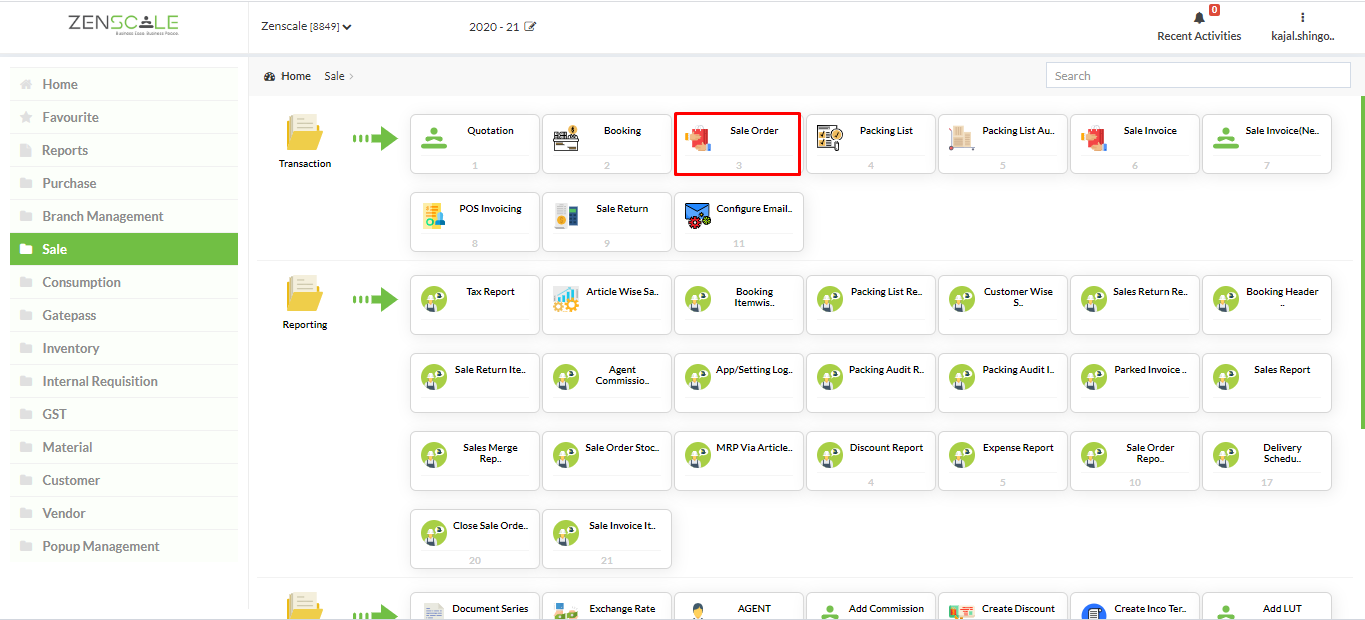 4. Select customer name > delivery date as needed. Now, click on add items.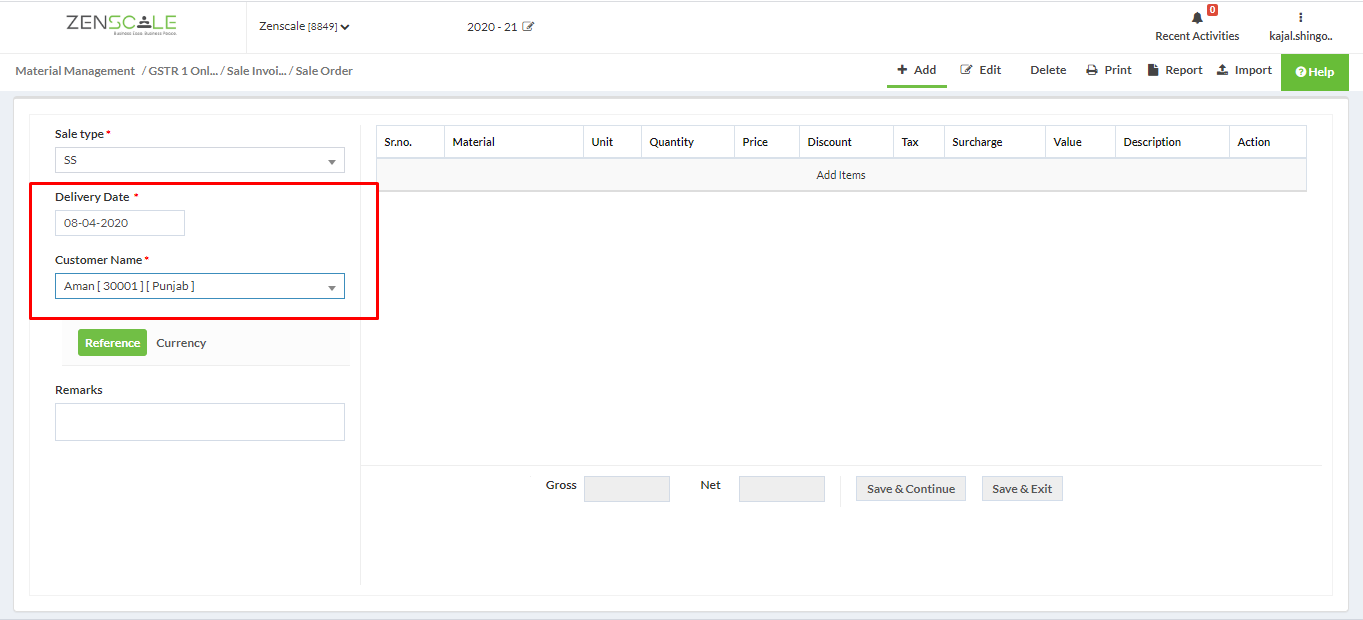 5. Select Material > Enter Quantity > Enter Price > Click on add.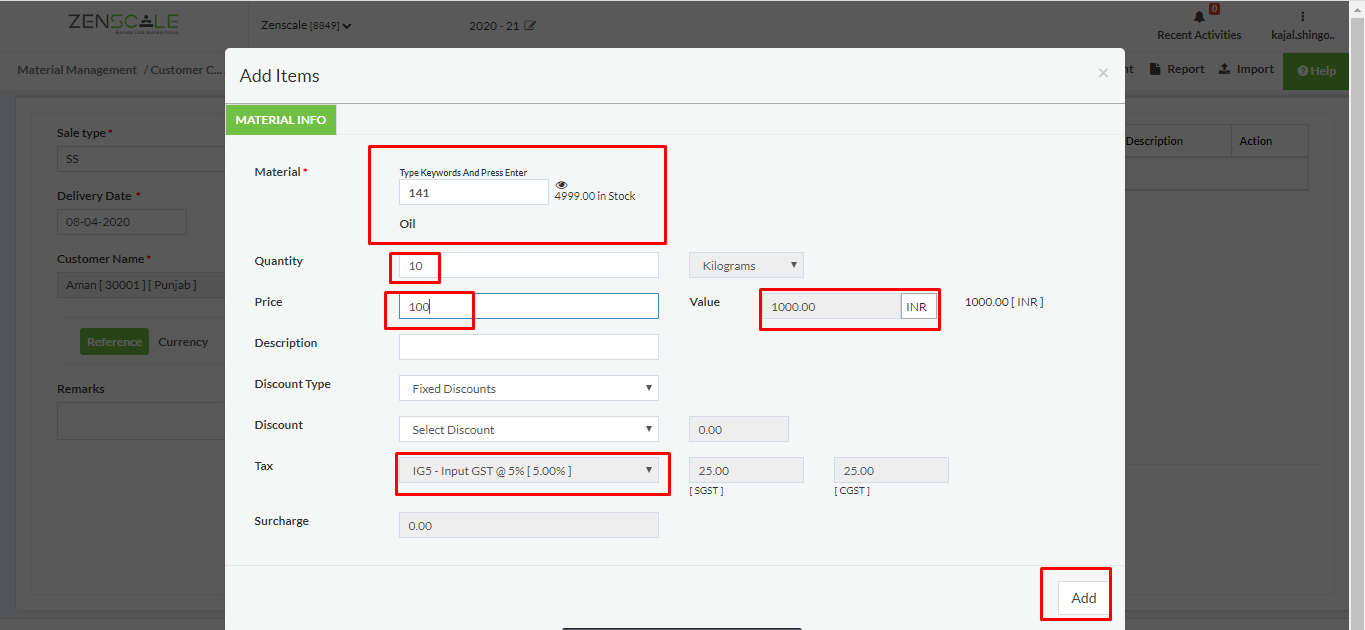 6. Screen will appear like this.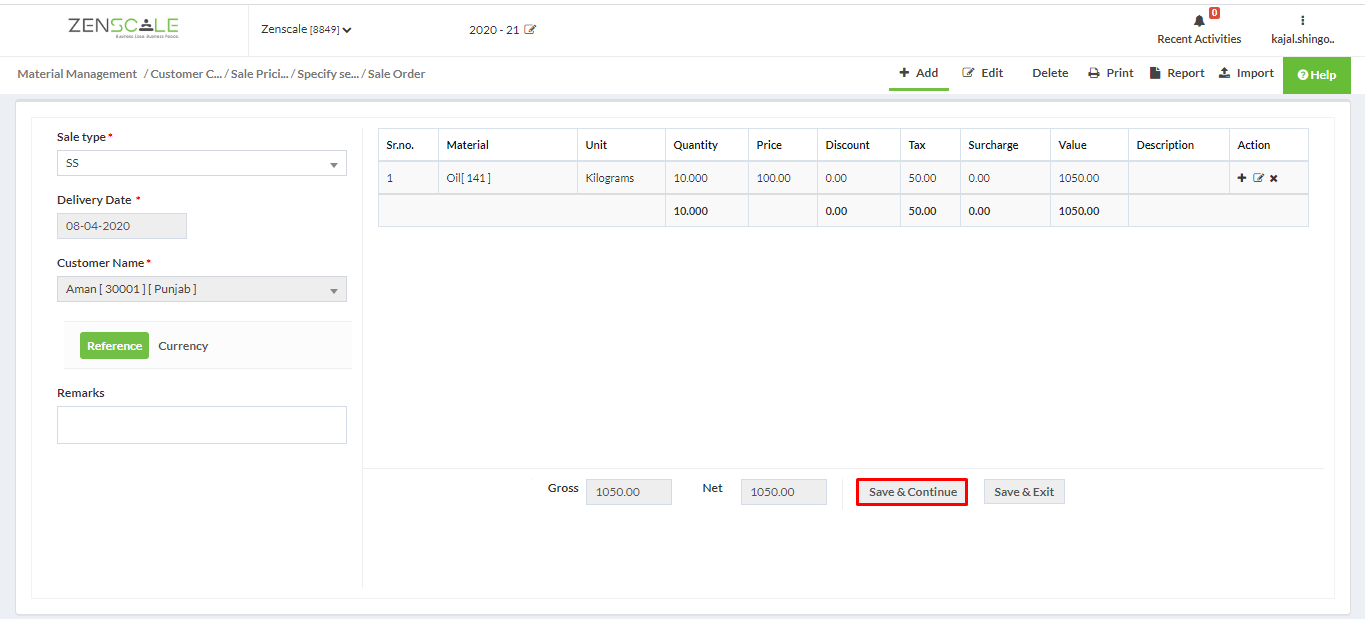 7. Click on save and continue. As you can see sale order saved successfully.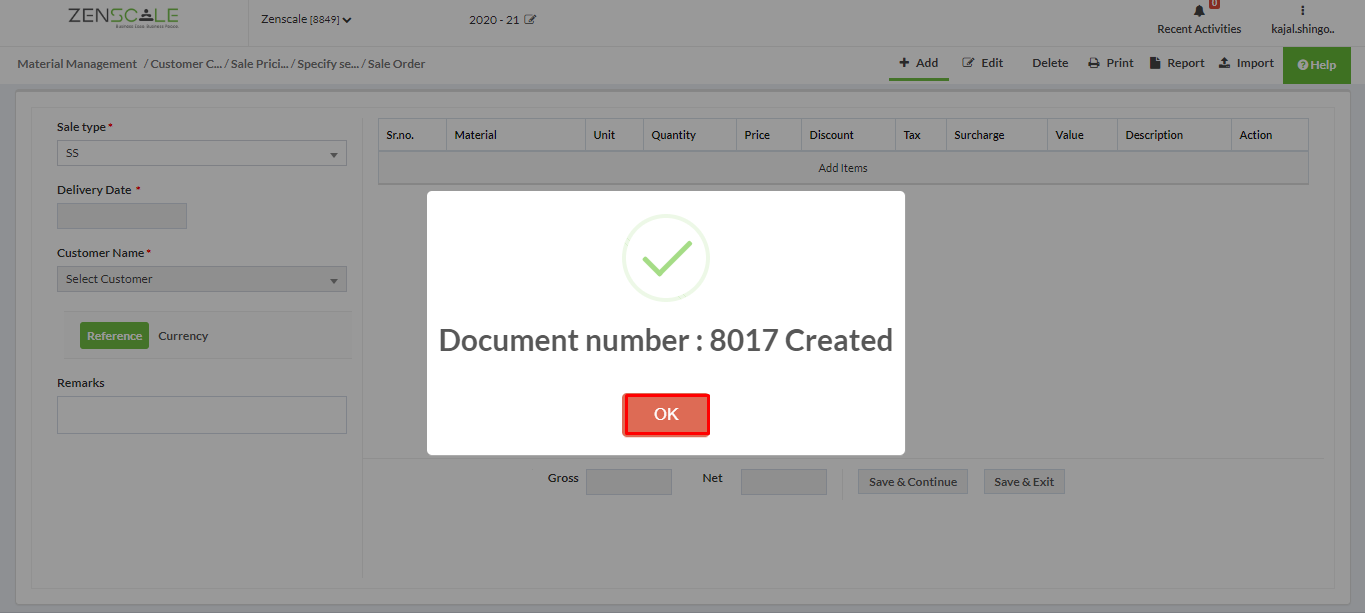 8. Now, go to production planning.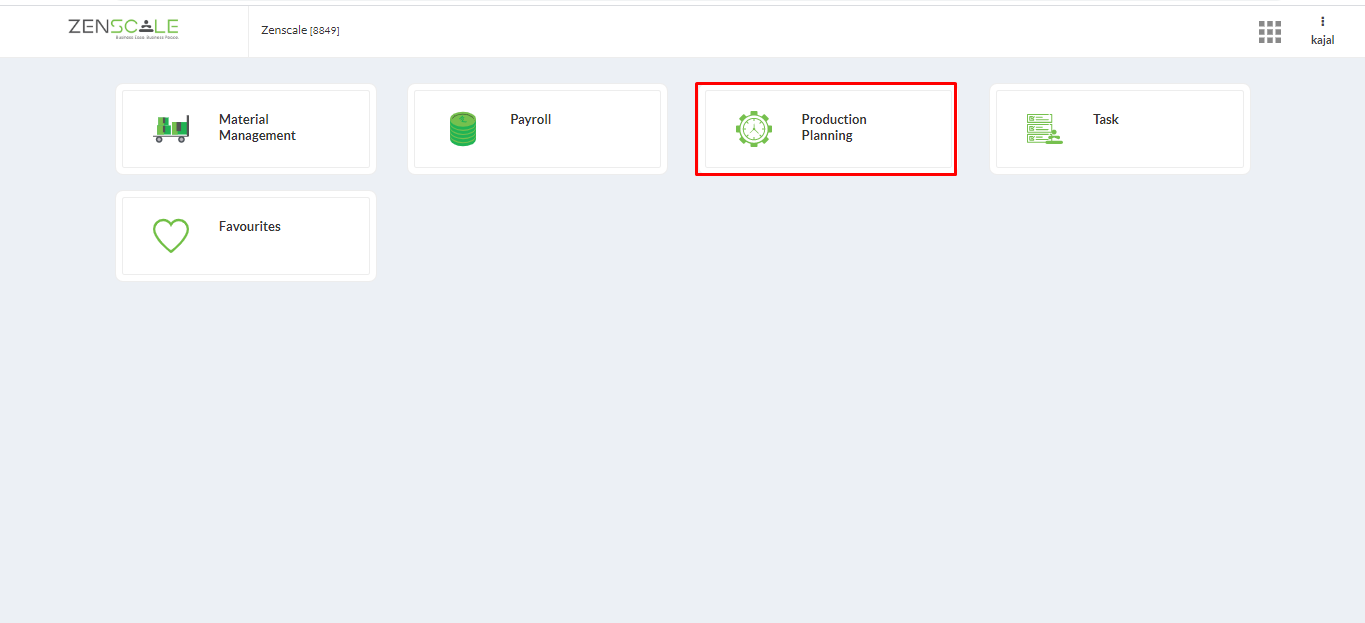 9. Click on create job order.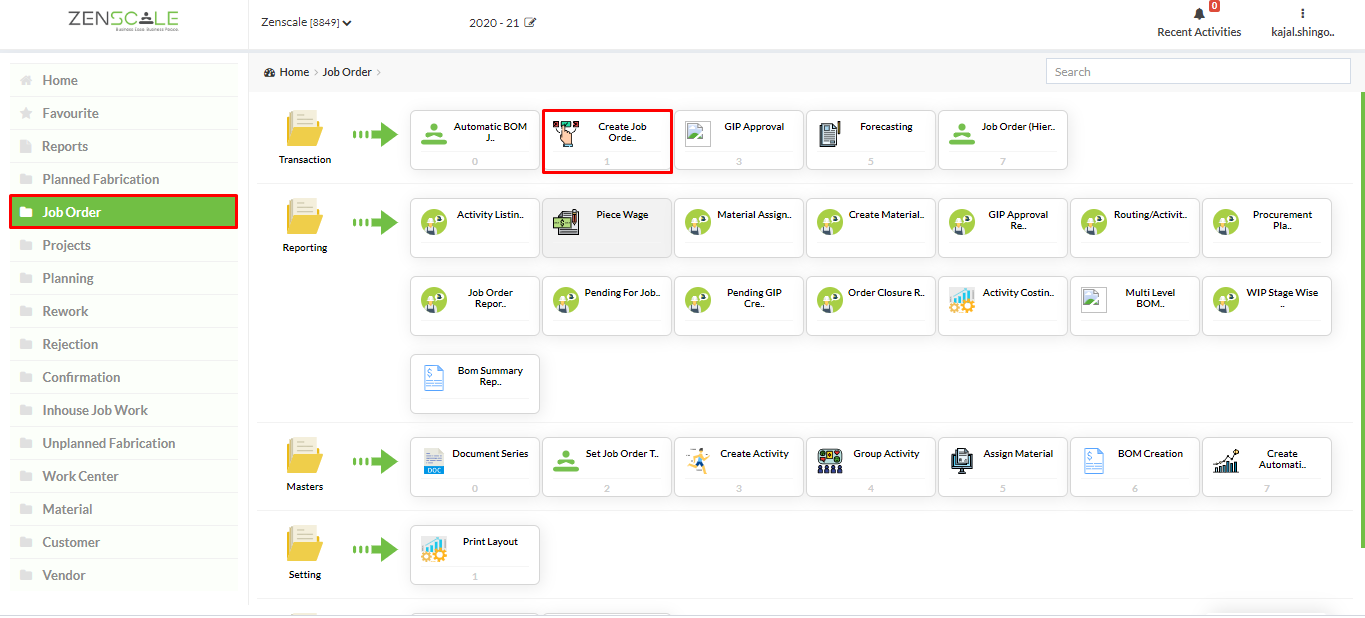 10. Following screen will open.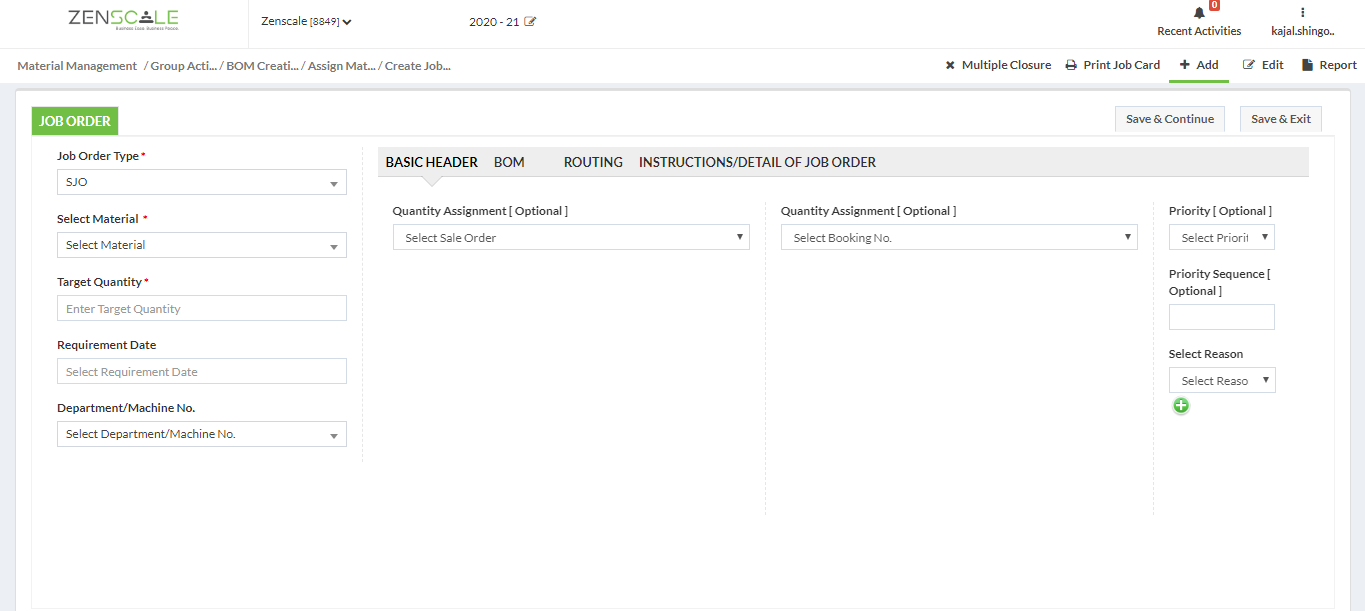 11. Select Material.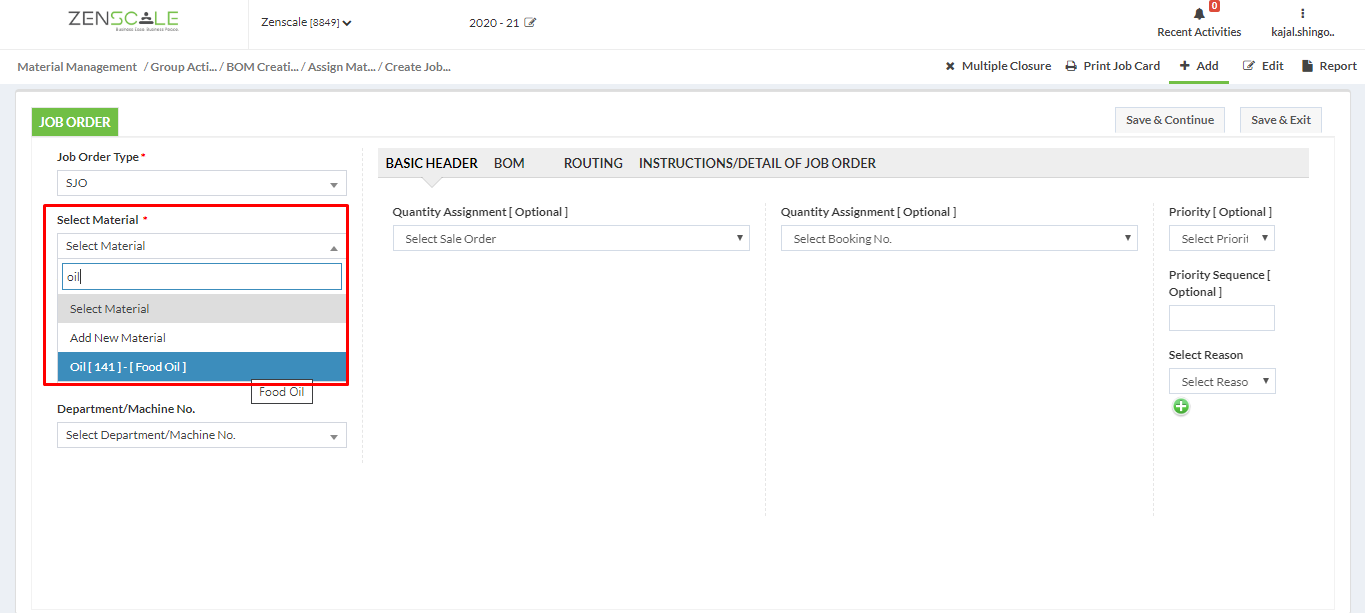 12. By selecting material system will show sale order of this material.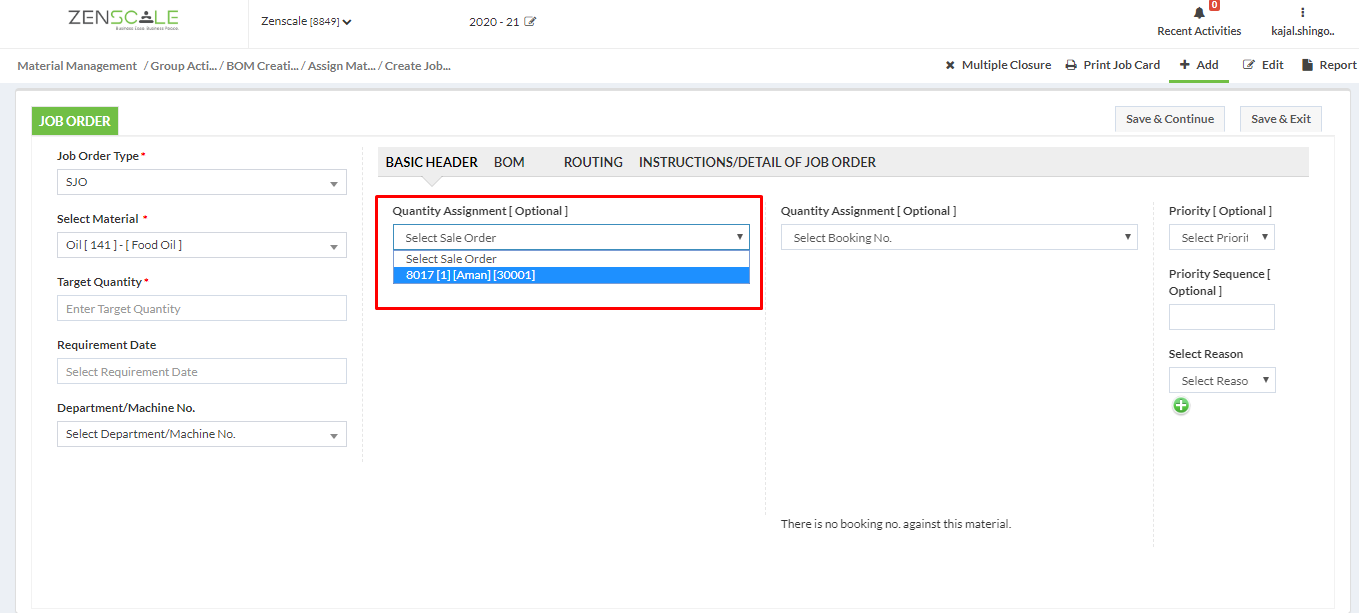 13. Information will appear like this.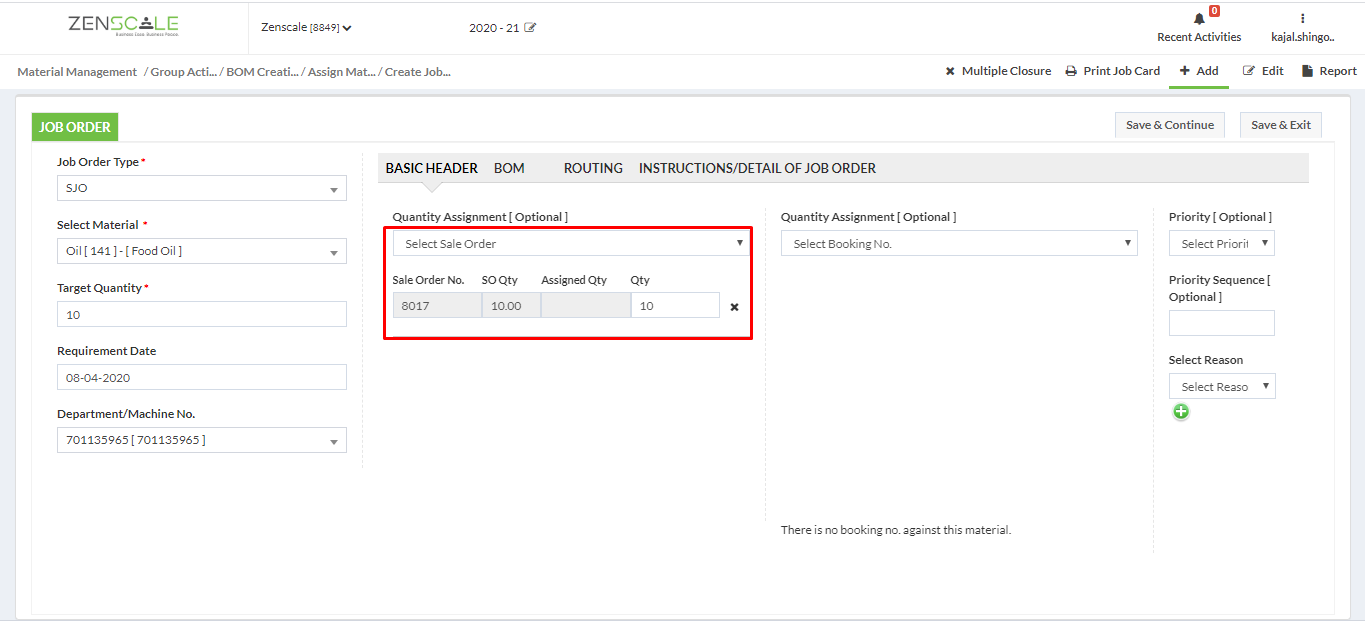 14. Enter target quantity > Requirement Date > Department ( if required ).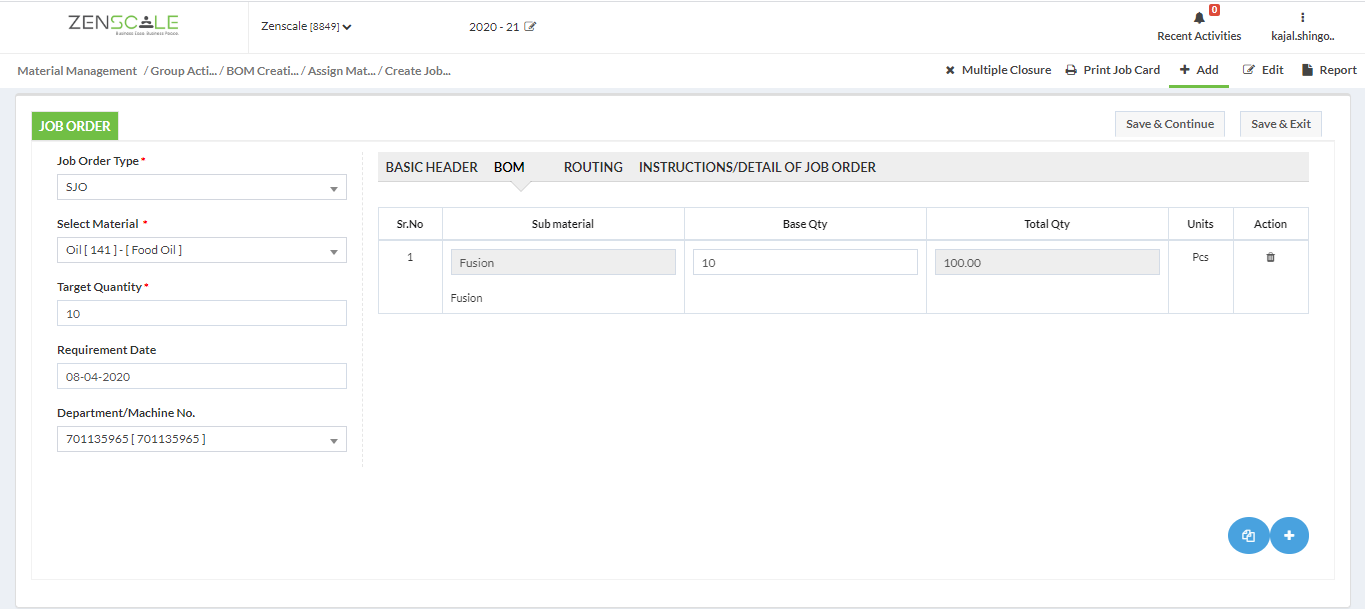 15. Enter Remarks in Routing if required.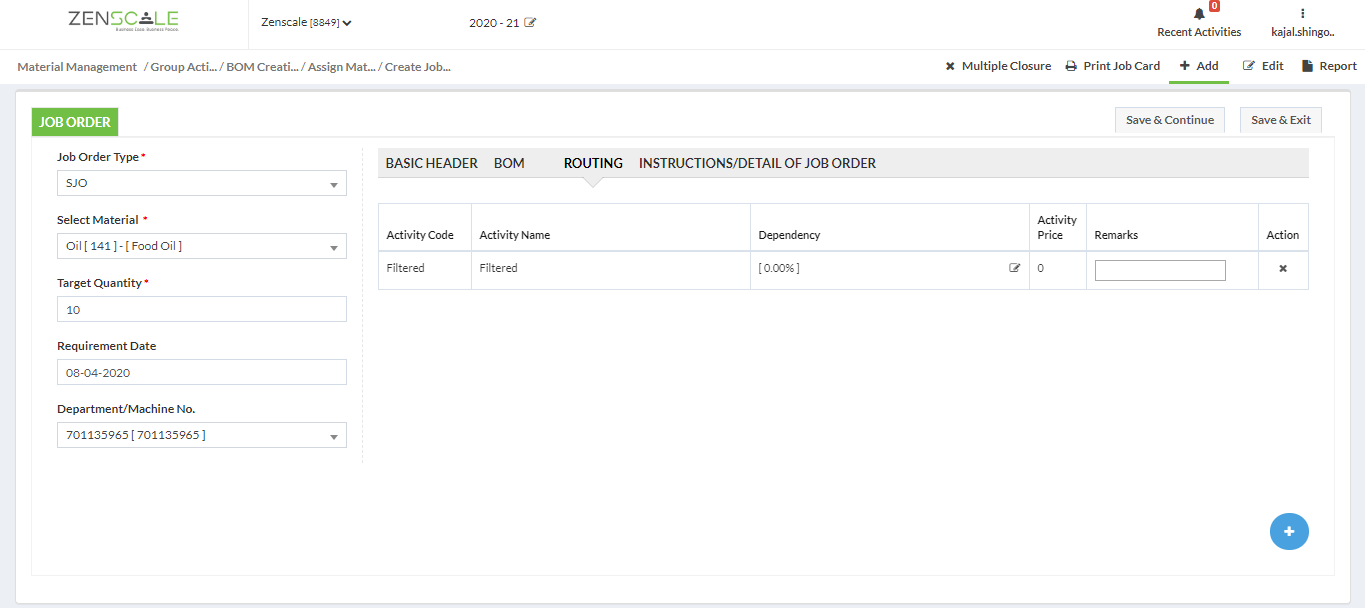 16. Enter Instructions of job order (Optional)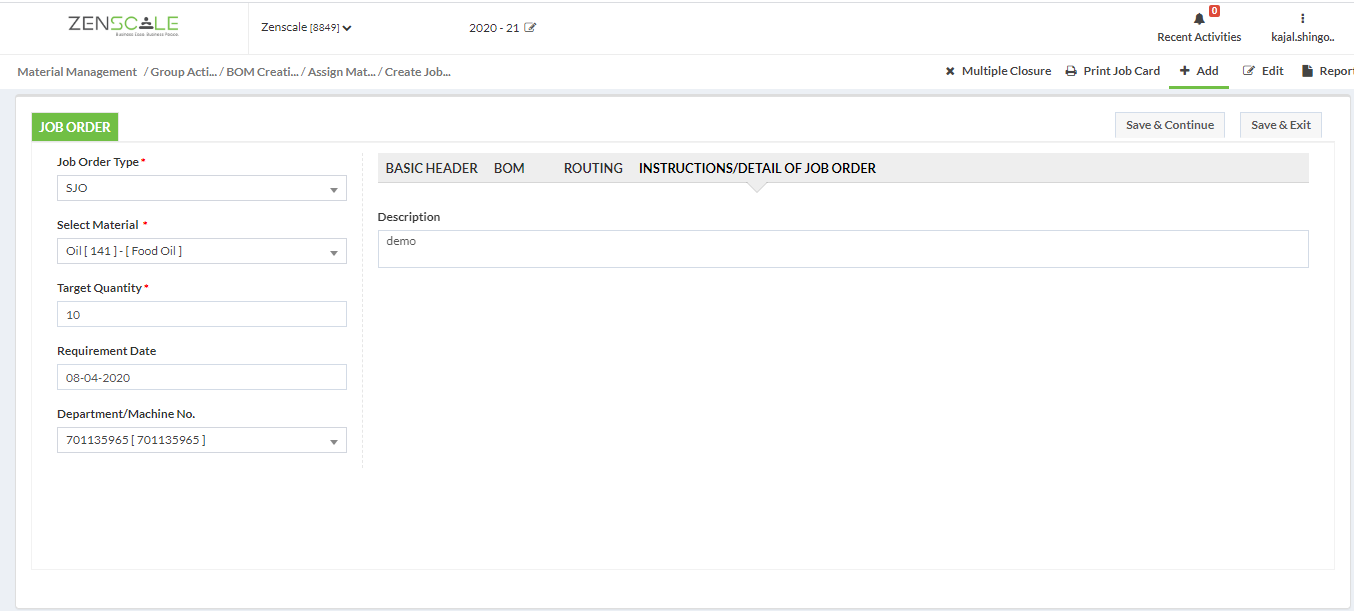 17. Click on save and continue.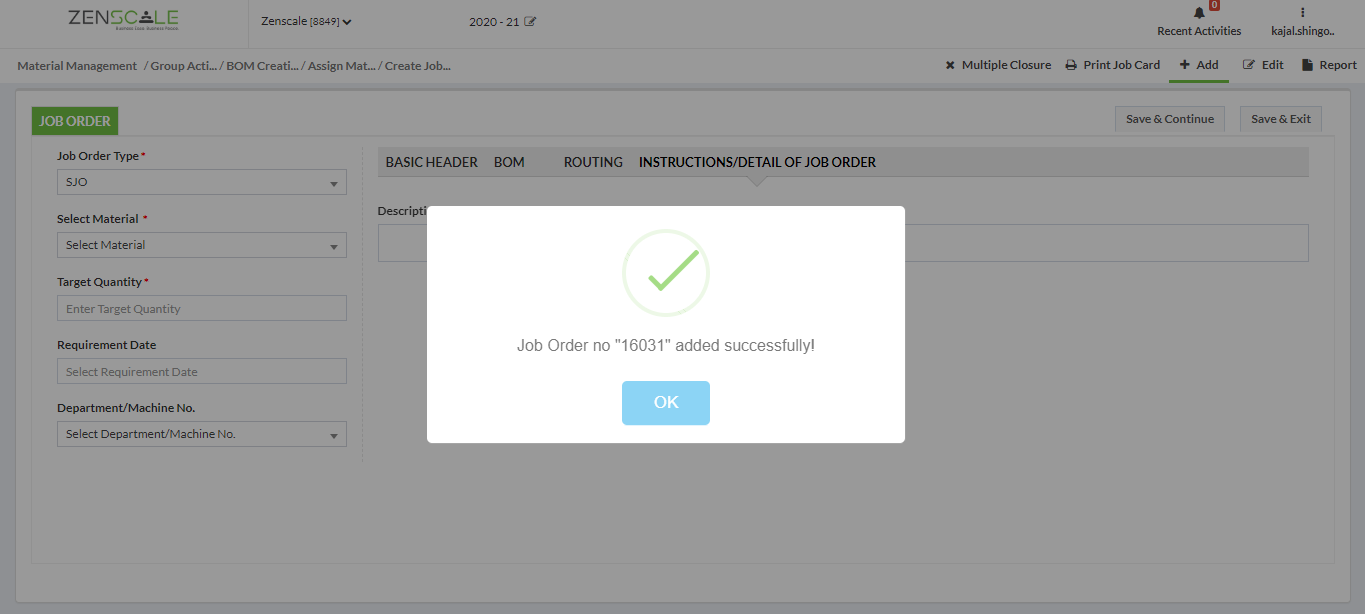 18. Click on Edit option if there are any changes in it.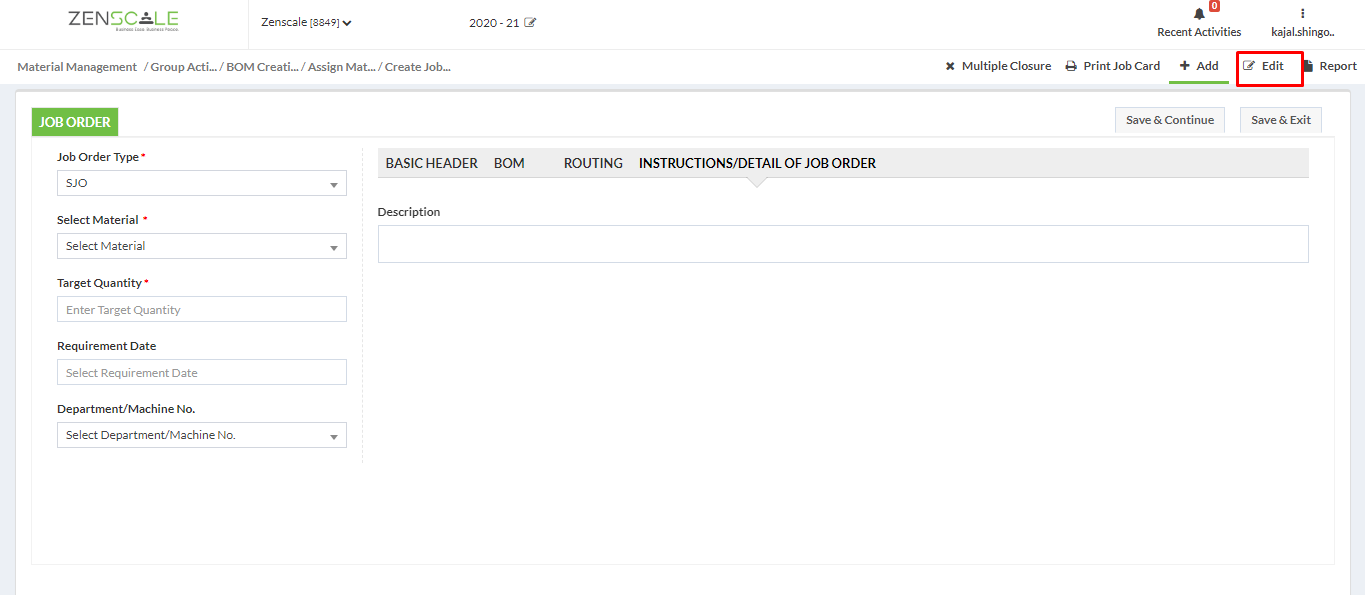 19. Now, click on report.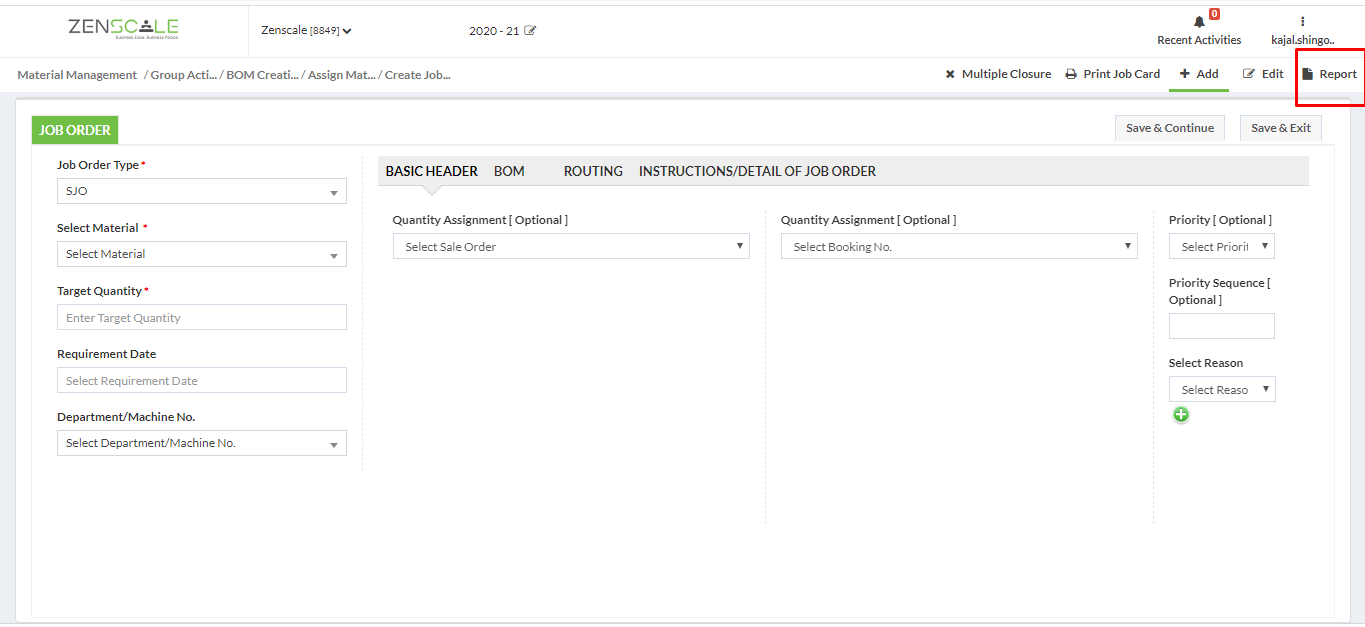 20. Select Date > Job Type > Click on Search.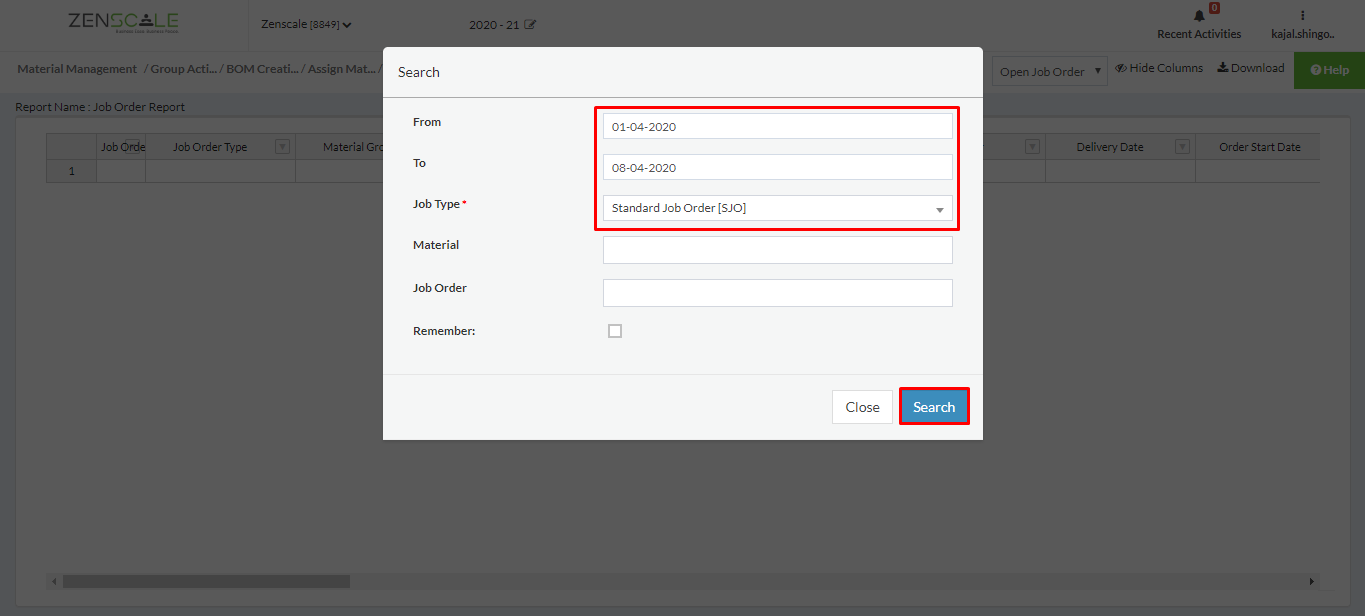 21. Report will shown like this.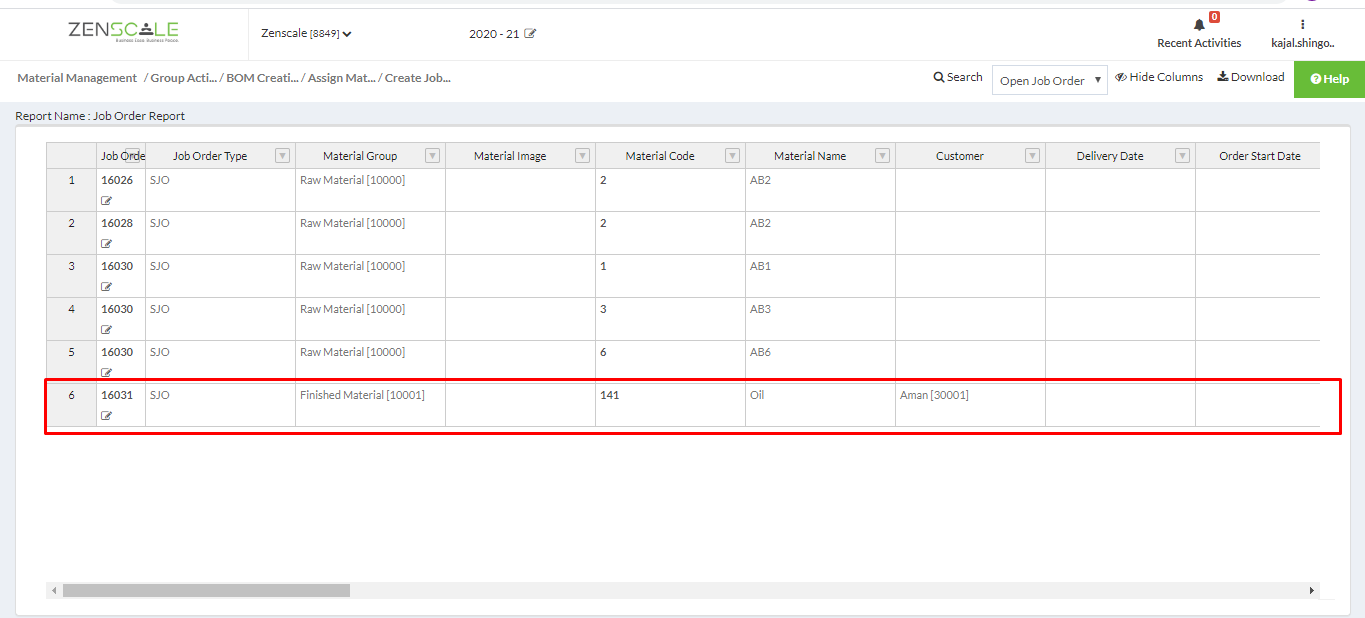 22. You can check job order document against sale order and also download it in excel.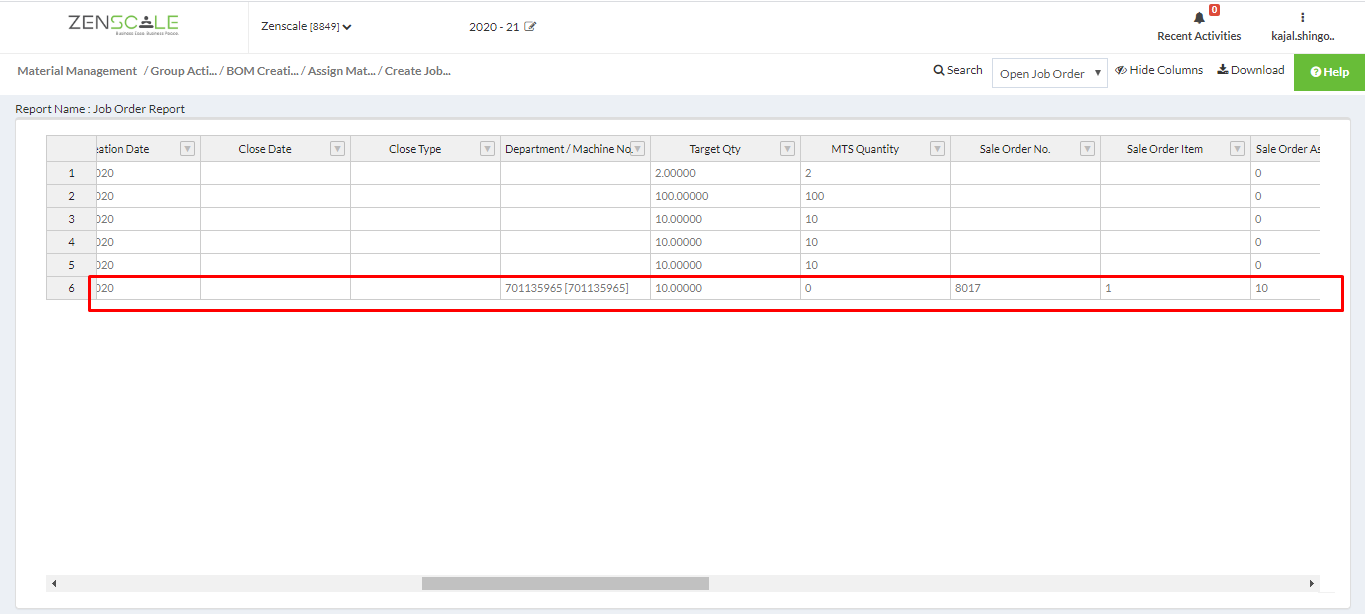 Click here to navigate job order confirmation