Updated by Implementation
What is receive from store?
Under Branch Management, Receive from store refers to the process of receiving goods from a parent company to a child company, or from one branch to another branch within a company. This facilitates the easy transfer of goods when needed in child company and helps to optimize processes to make use of existing resources rather than buying new ones. It's better to receive from own company.
Overview
This feature of our ERP system allows to send or receive goods from one branch or company to another in a click. It make a link between branches and manage their transactions with real time dashboard & reports.
Use Cases
Suppose that there is a company Shri sai Pvt. Ltd. that has three Branches in different locations Before they face many issues in entire transferring process. Zenscale branch management make it easy for them Now, they can manage as many locations at one place. All transfers document inter linked between each other . with this they can send or receive with one click.
Items from main company to sent to the main distribution center where they are assembled such as branch locations. Thus, Branch Transfer enables to keep an efficient eye on this process by keeping track of all sent and received products
Steps to be performed for receive from store
1. Login Branch store and Go to Material Management.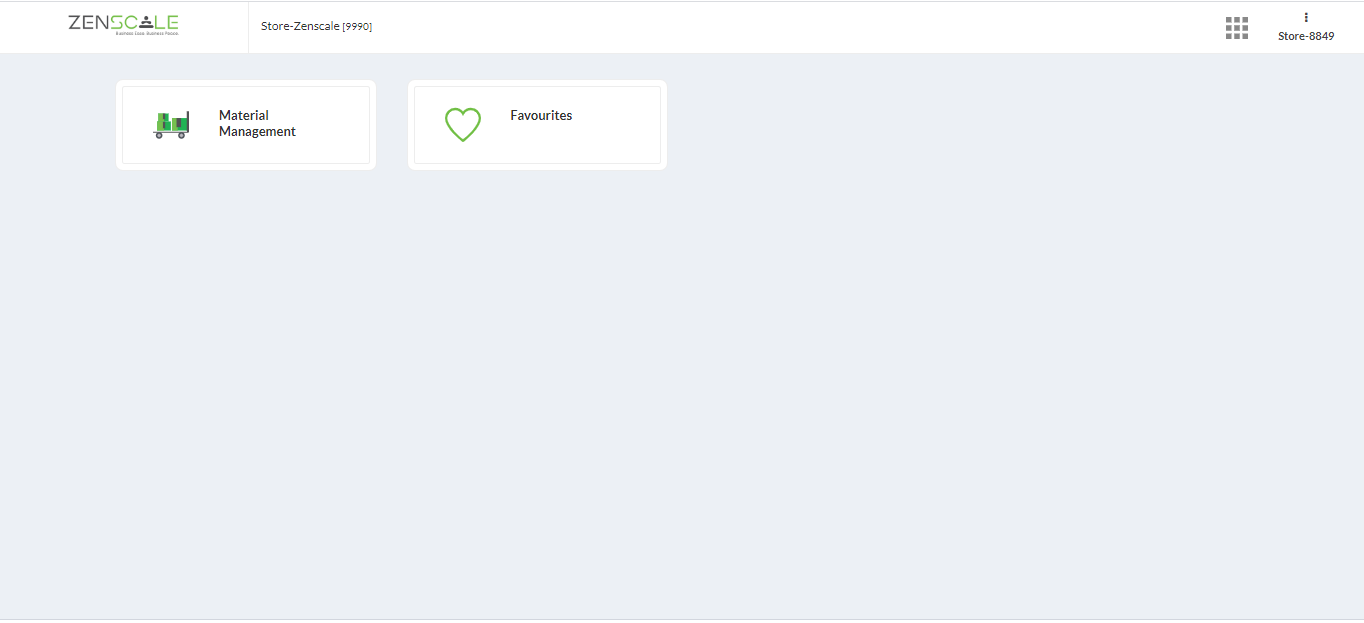 2. Now, click on Transaction.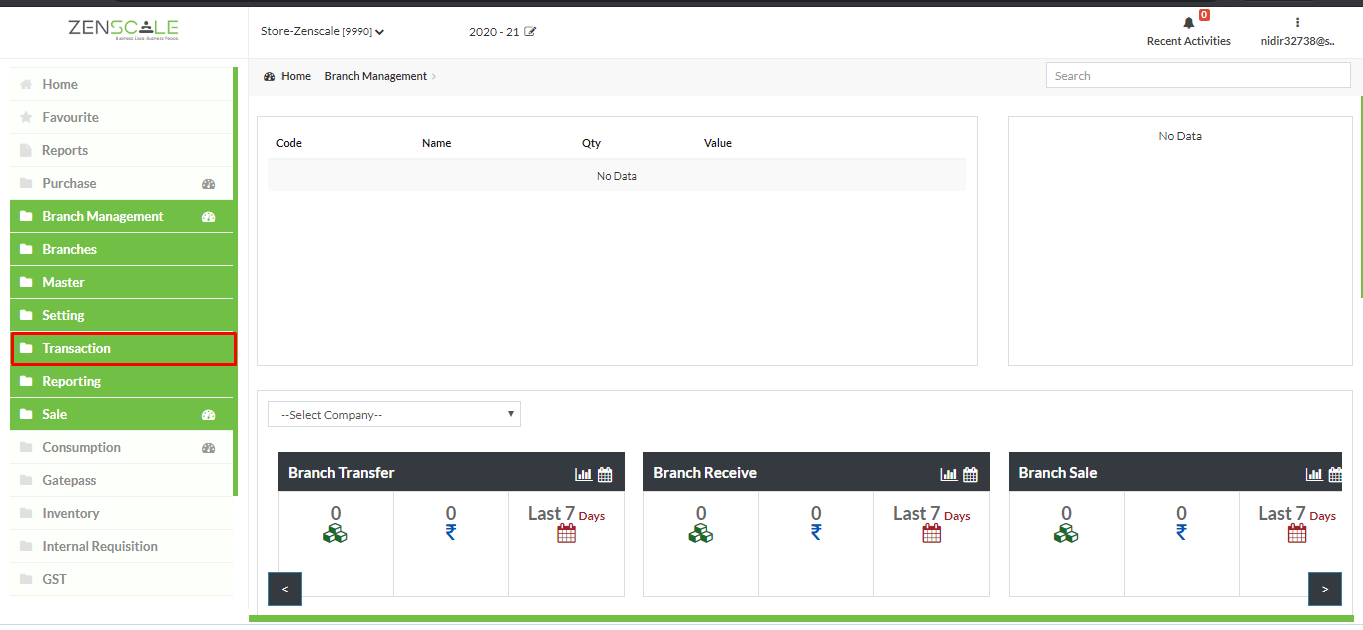 3. Click on Branch Receive.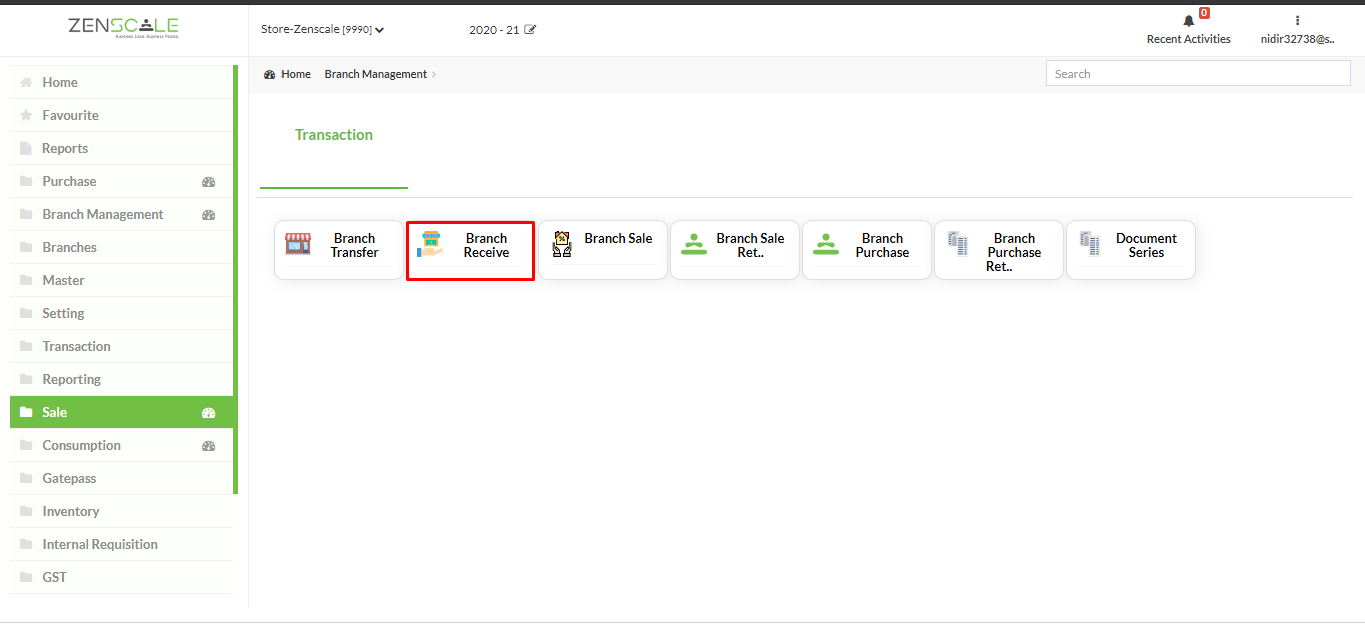 4. To specify document series click on set series range.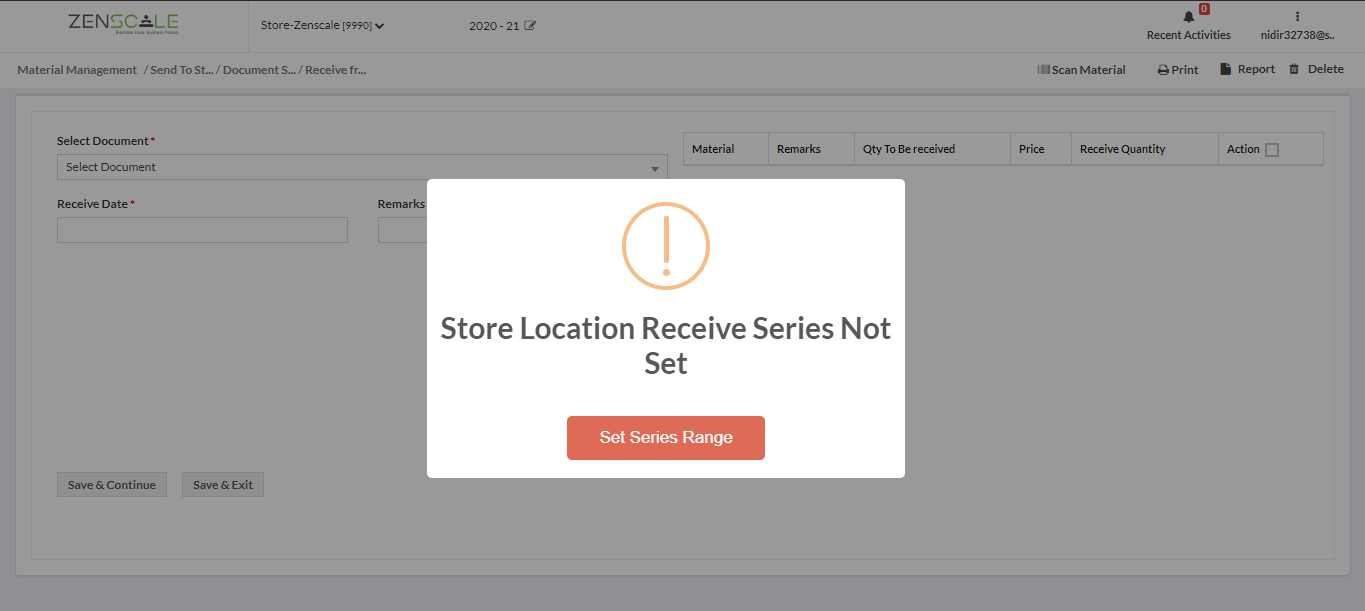 5. Following screen will open.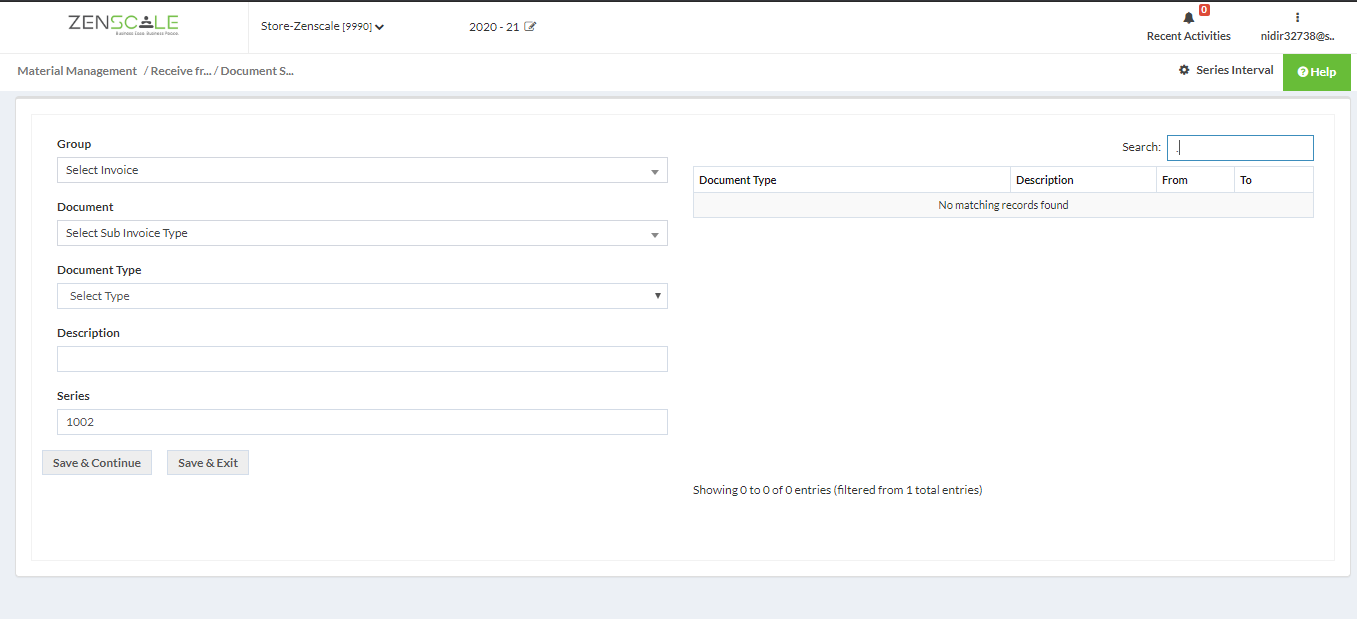 6. Select group > Document Type > Description >Series Interval as shown below.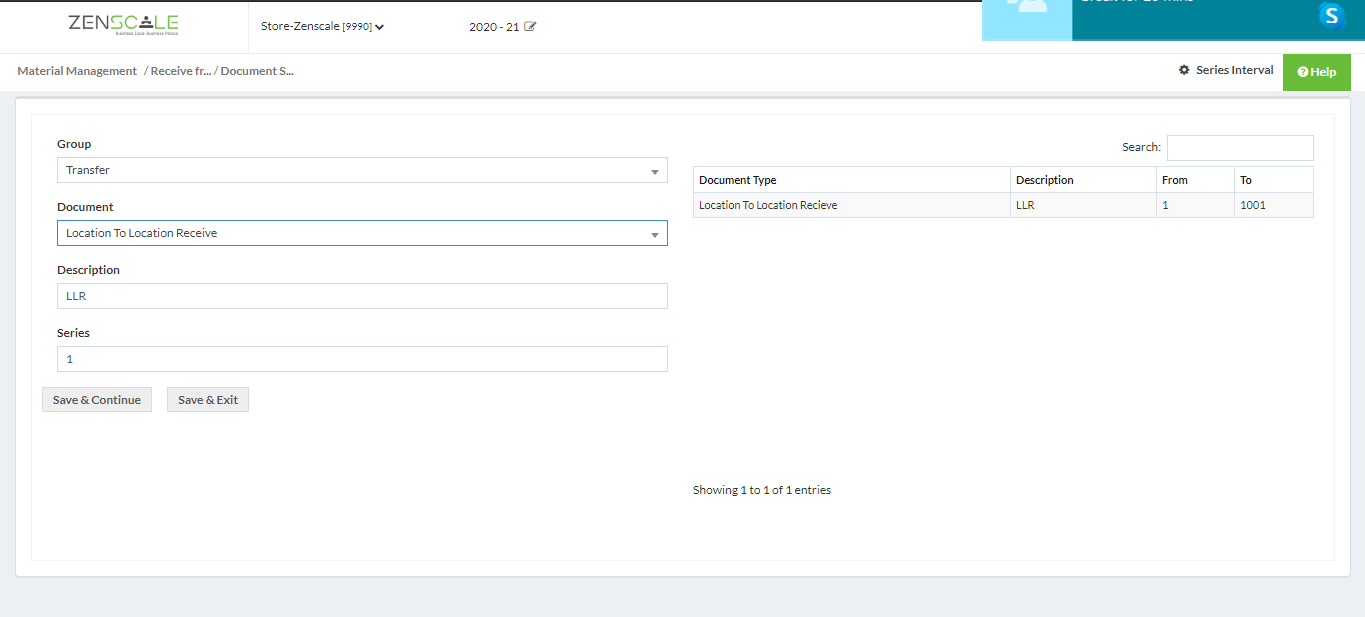 7 Click on save and continue.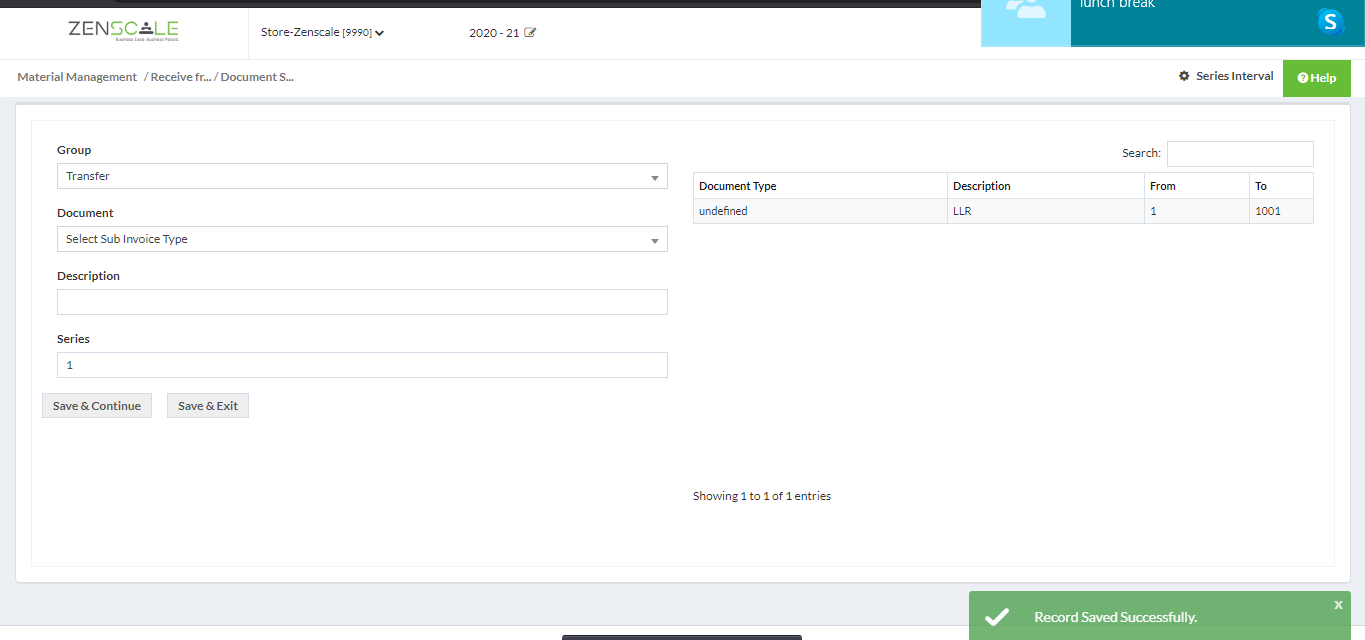 8.Now, click on Branch receive.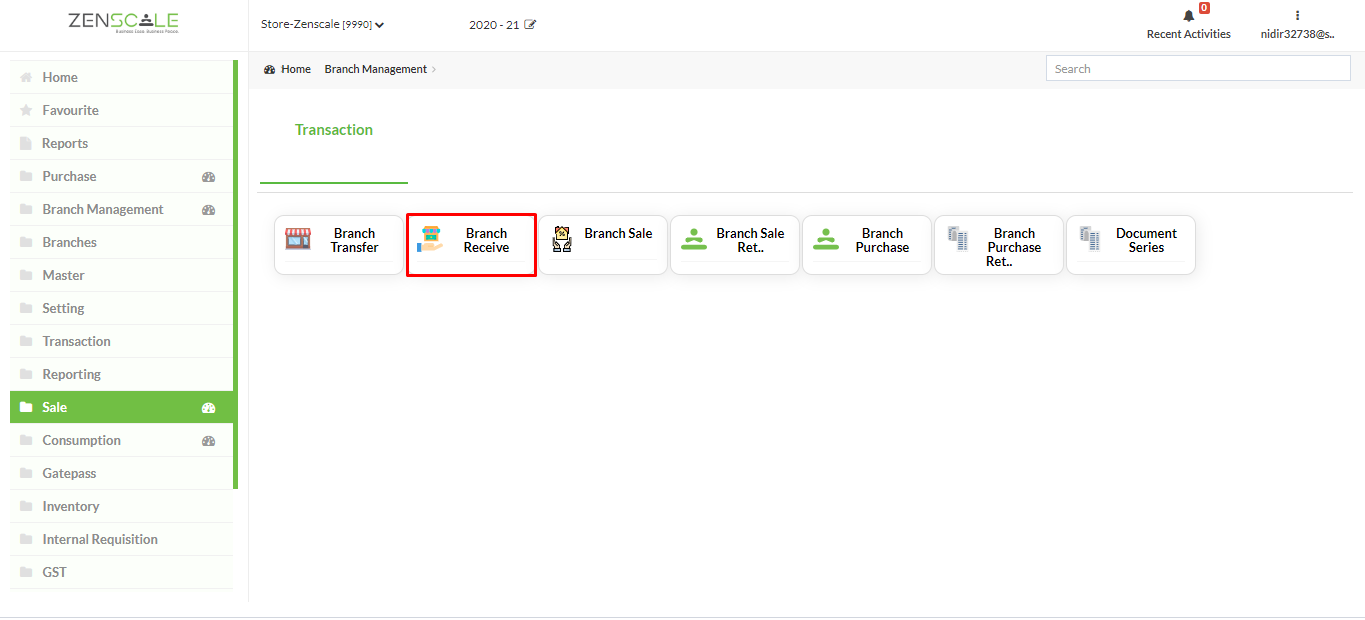 9. Select Send to store document to receive material.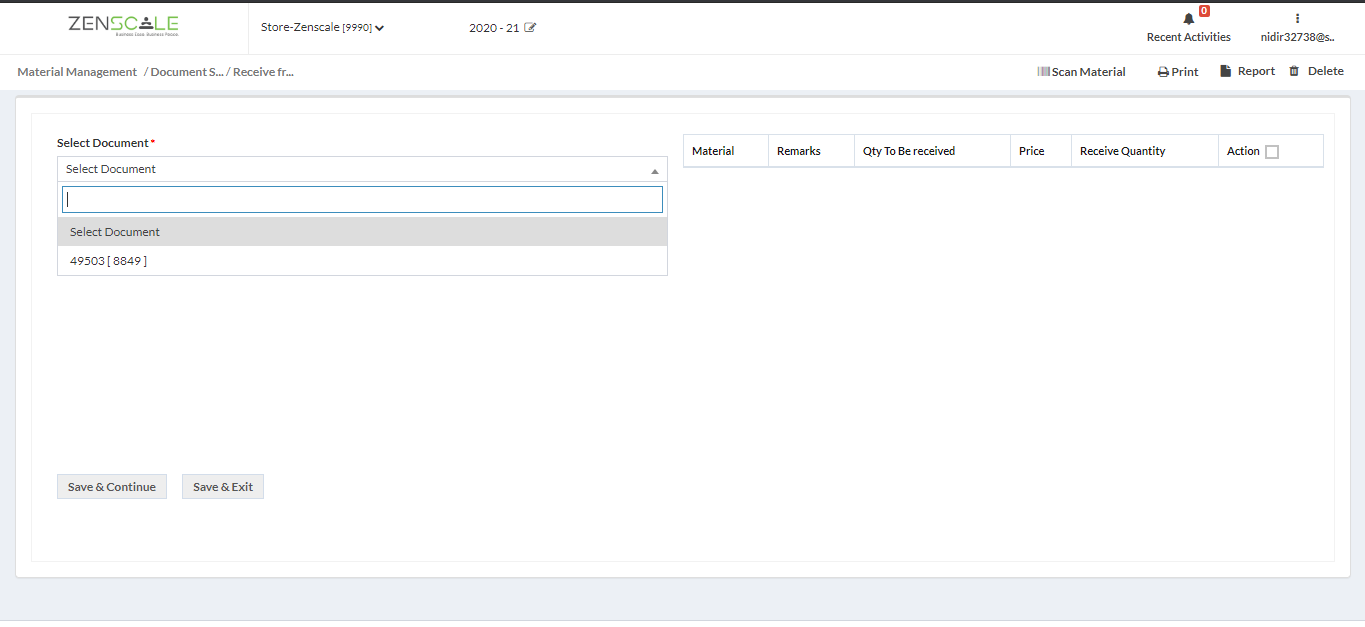 10. Screen will appear like this. You can see data on right corner of the screen.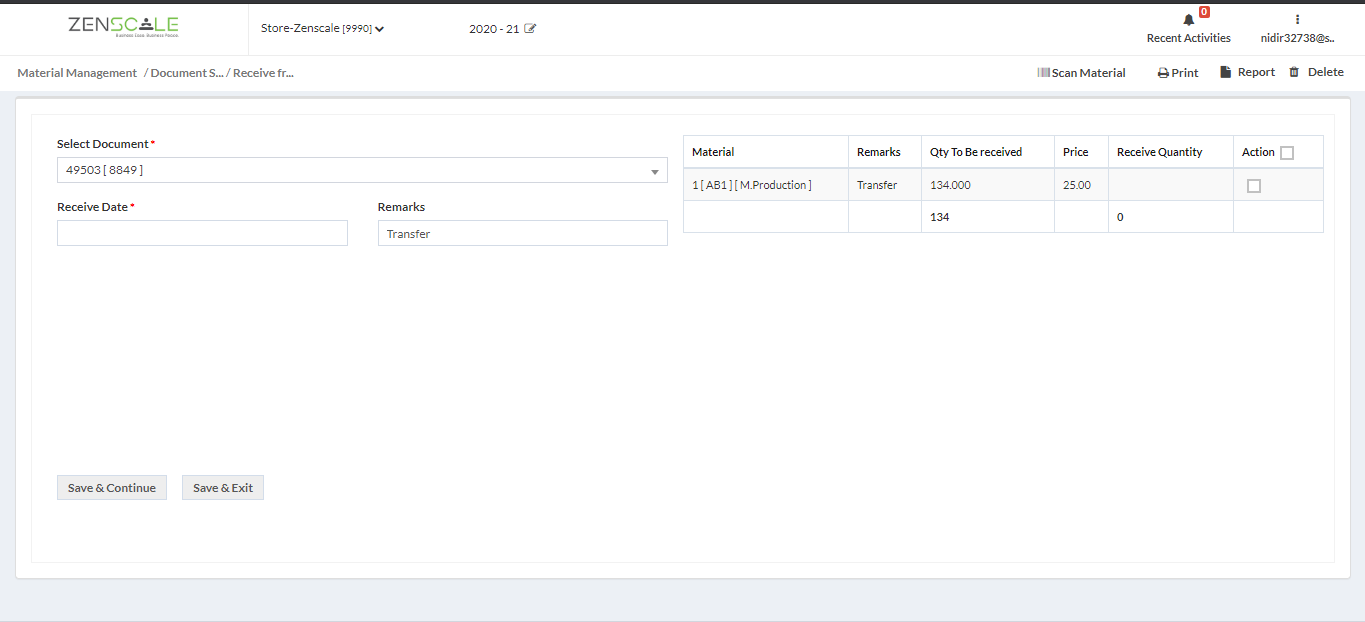 11. Now, click on Tick bar to receive material.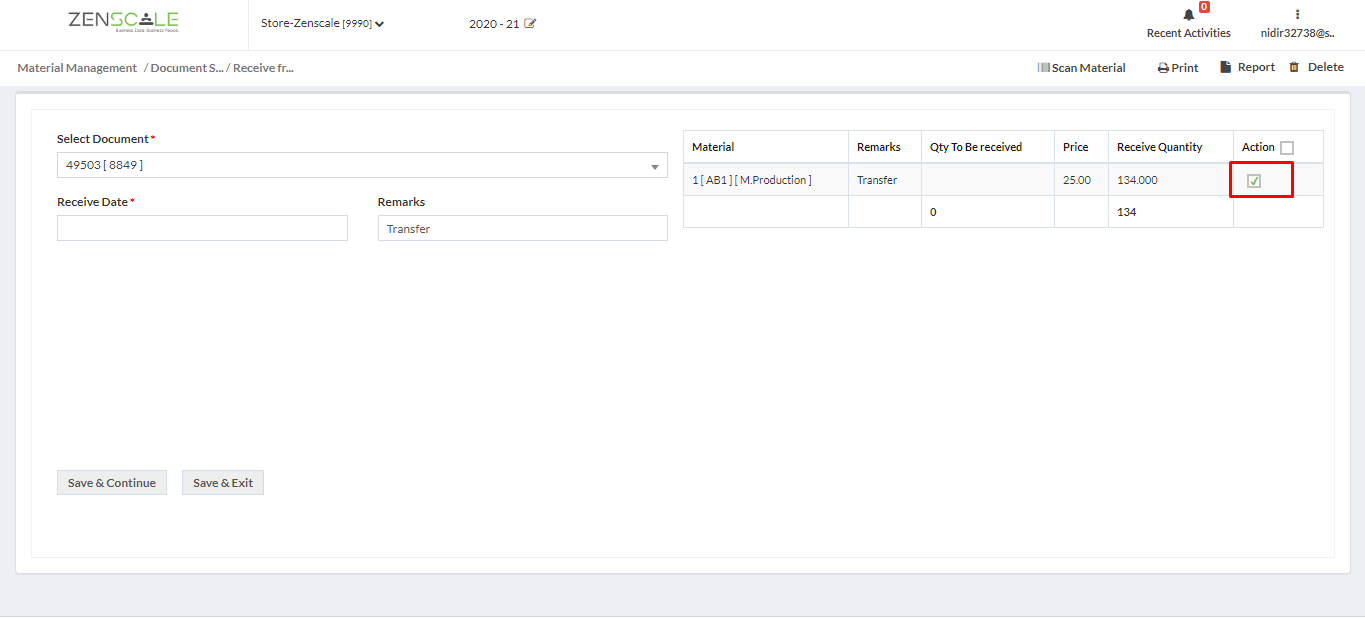 12. Select Receive date and remarks.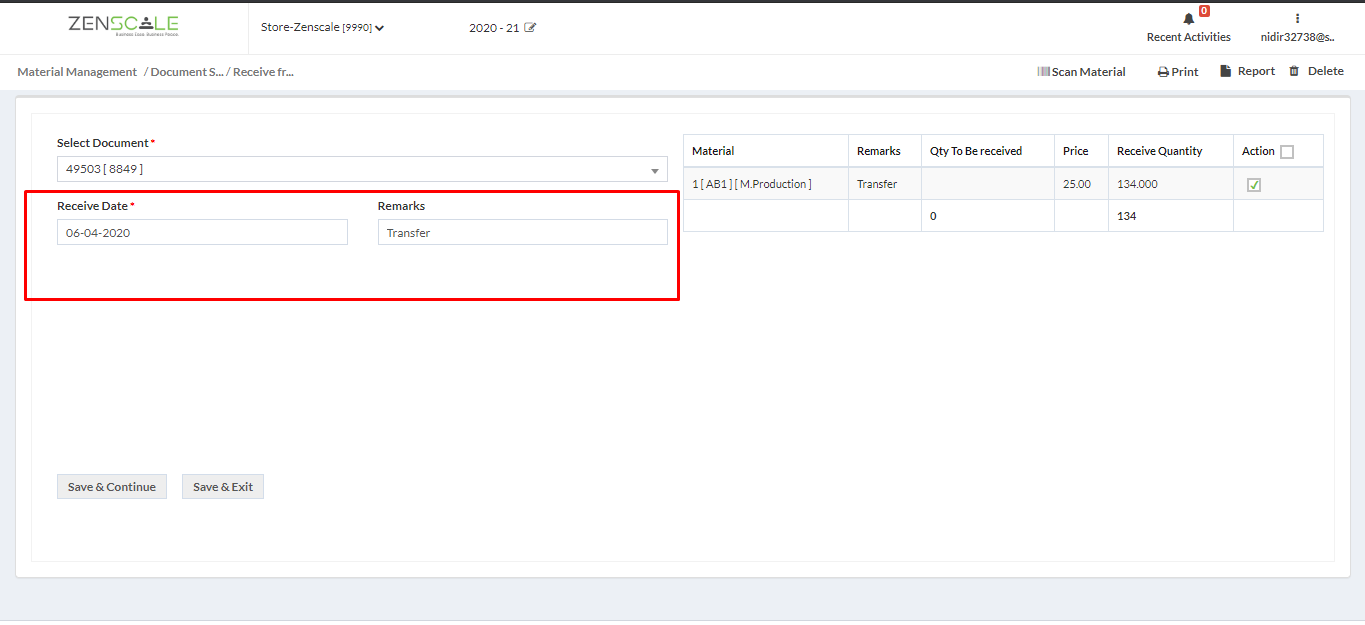 13. Click on Save and continue. As you can see document saved and material stock is received in Branch company.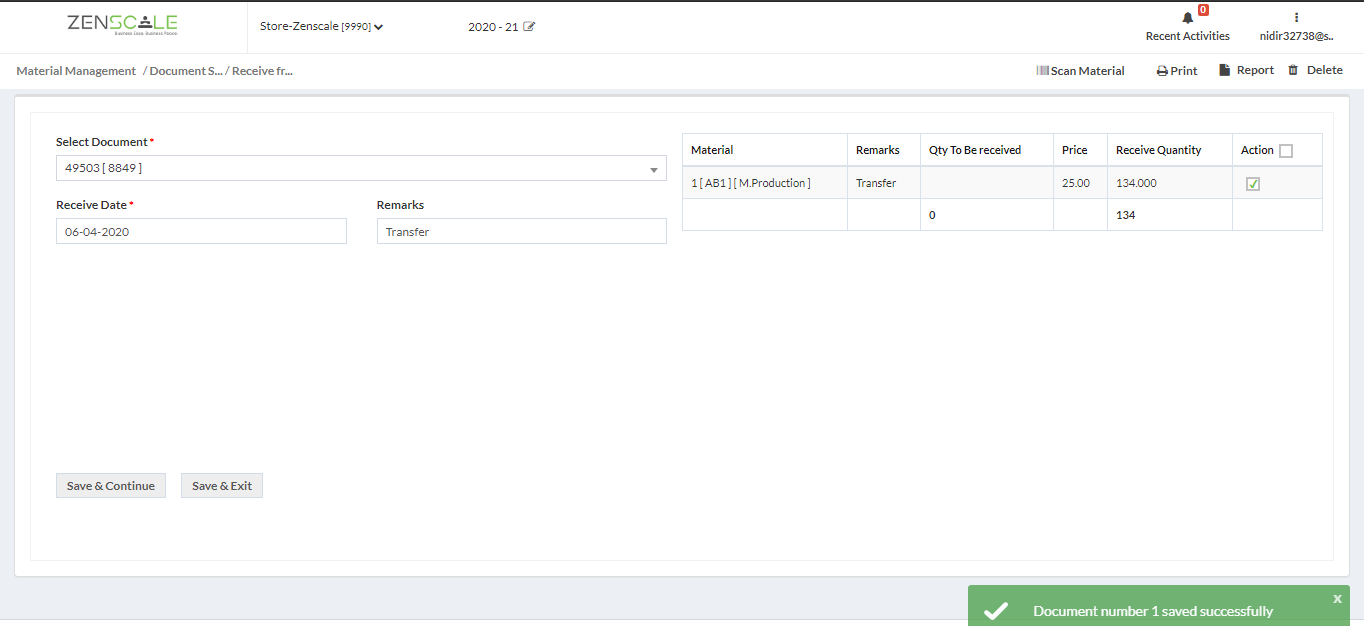 14. Now click on print.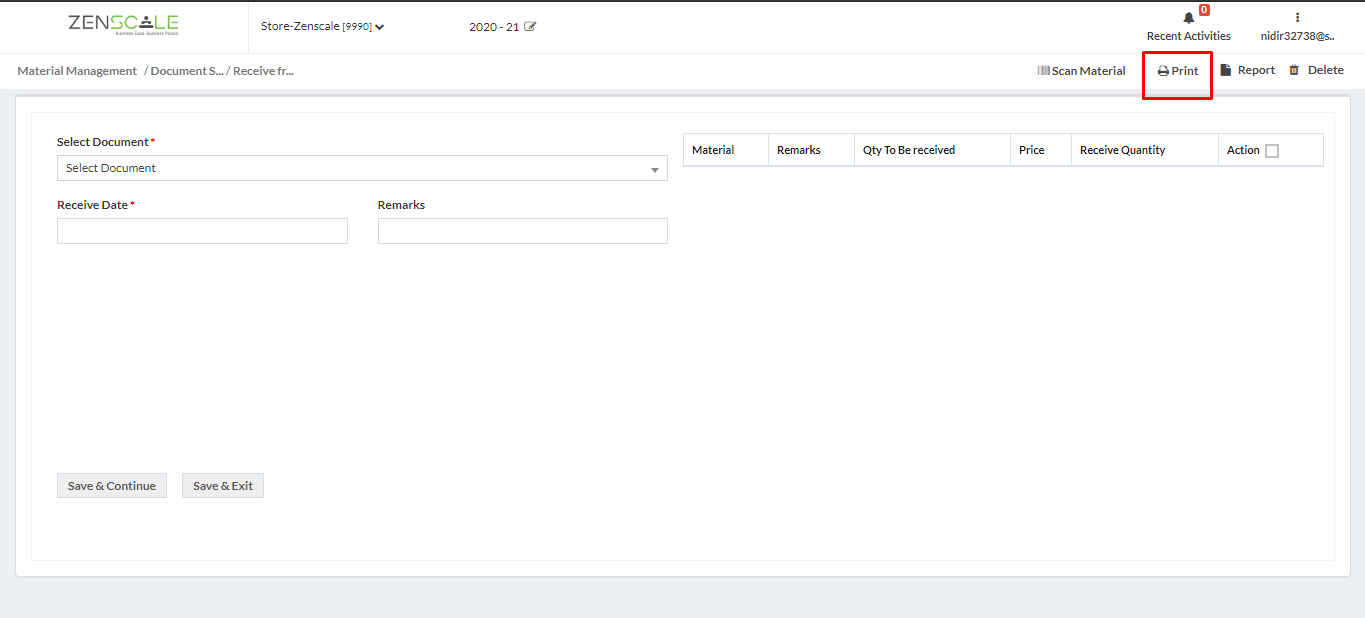 15. Select Date and click on search. Now, click on Print icon.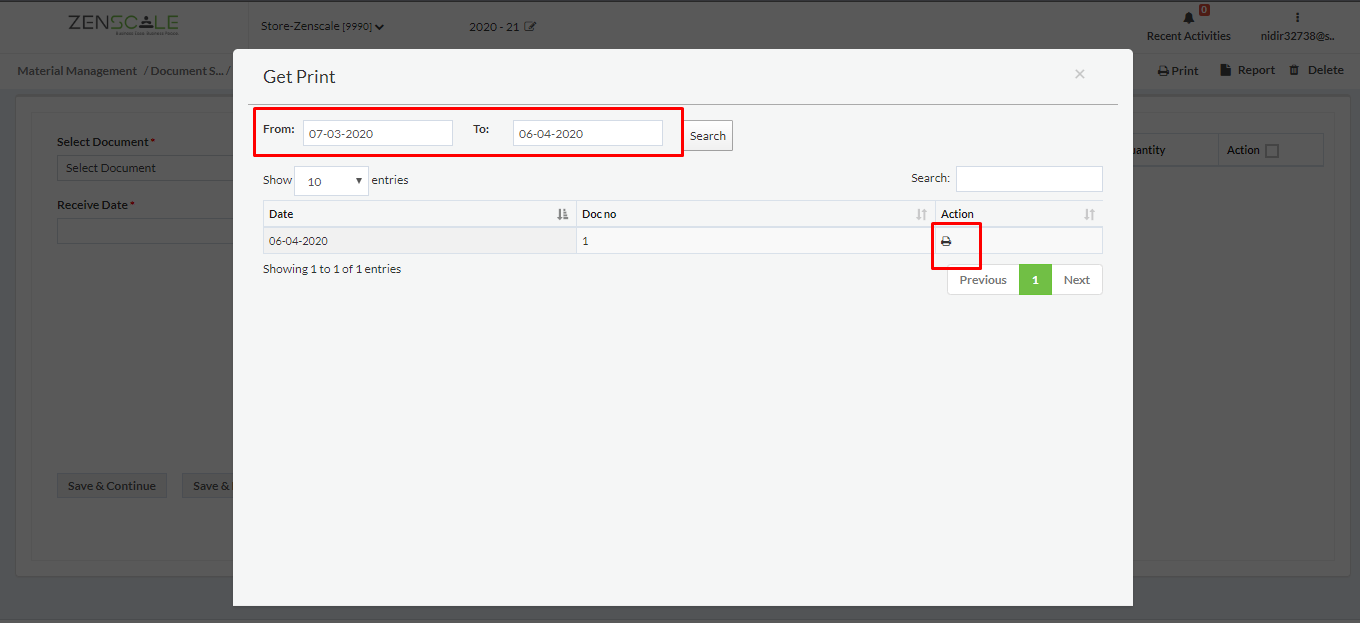 16. This is store receive print. you can download it as PDF and use as needed.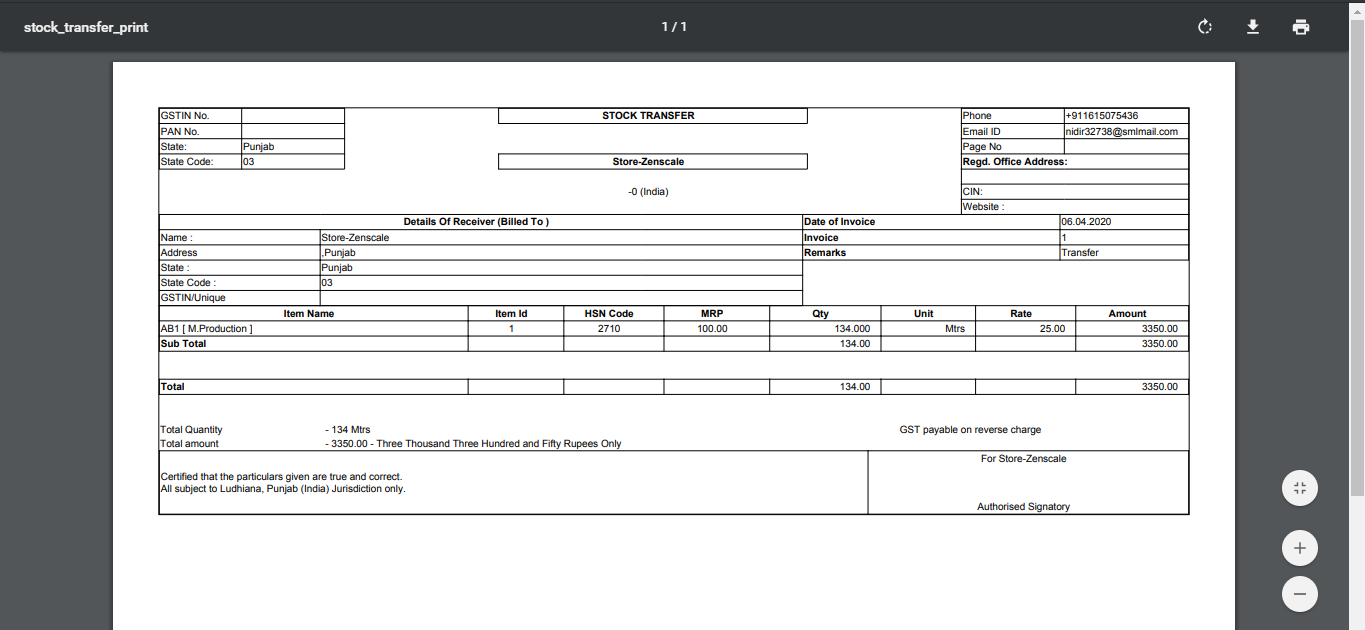 17. Now on Report section to check entire transactions.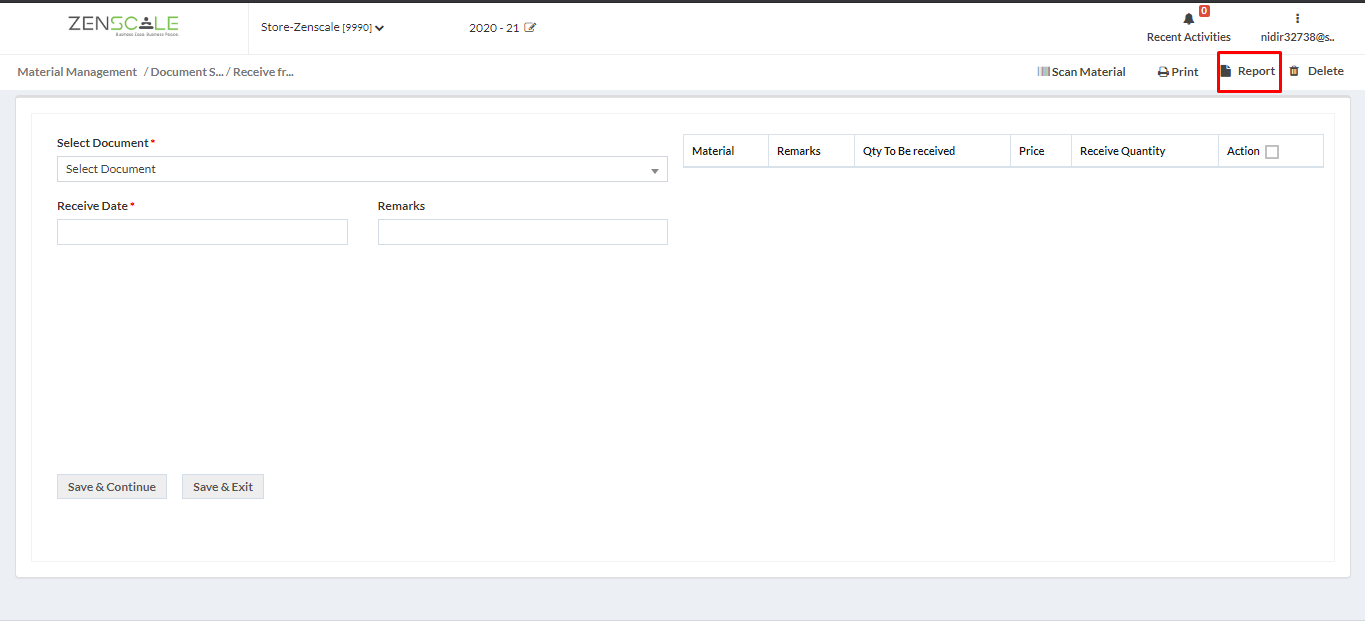 18. Select date and click on Search.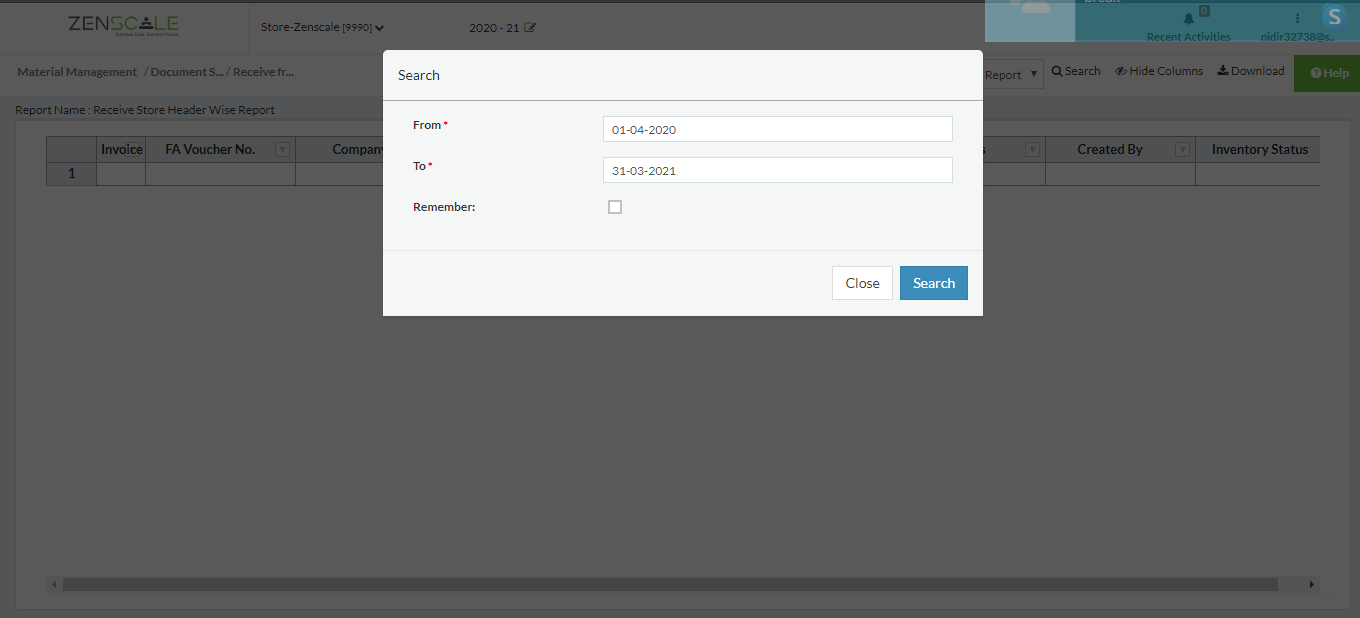 19.Here is report of created document and you can download it in Excel form.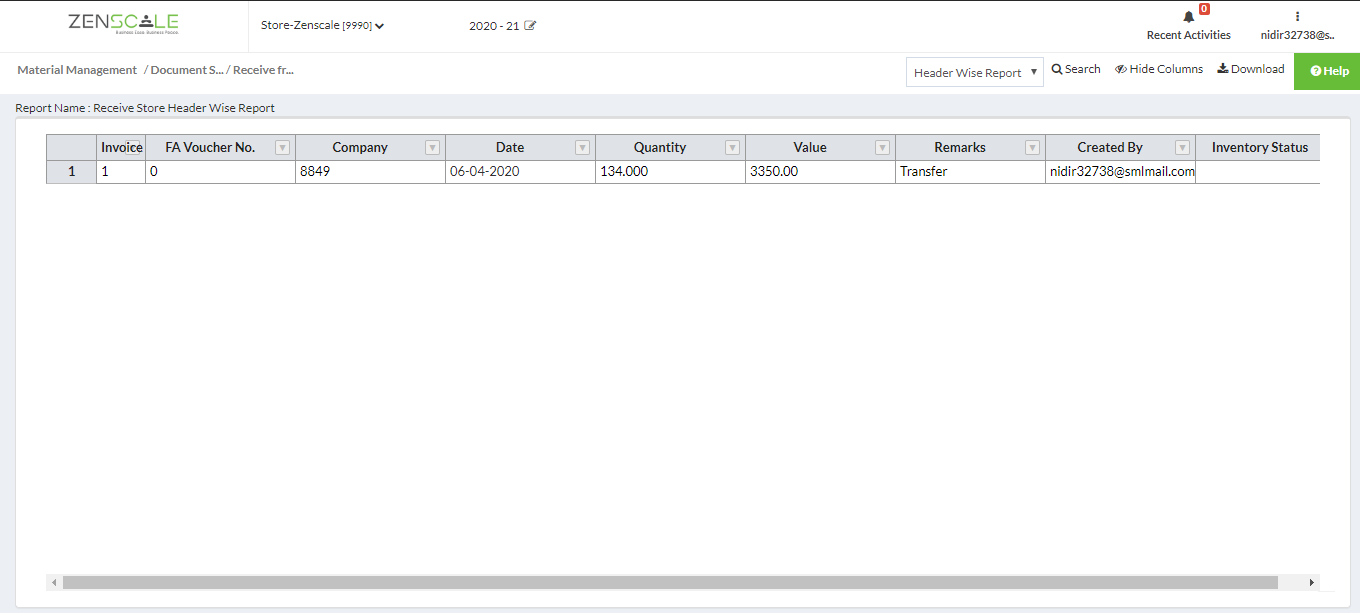 20. Go to stock report and select received material id to check stock count.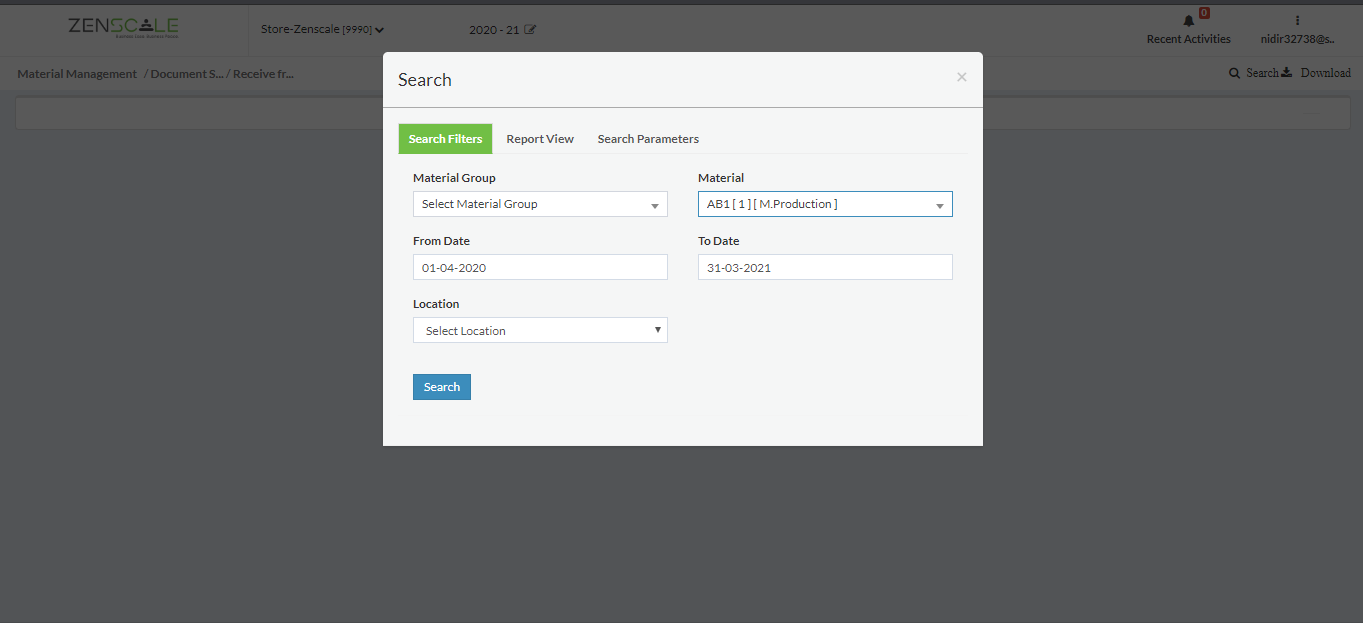 21. Report will appear like this.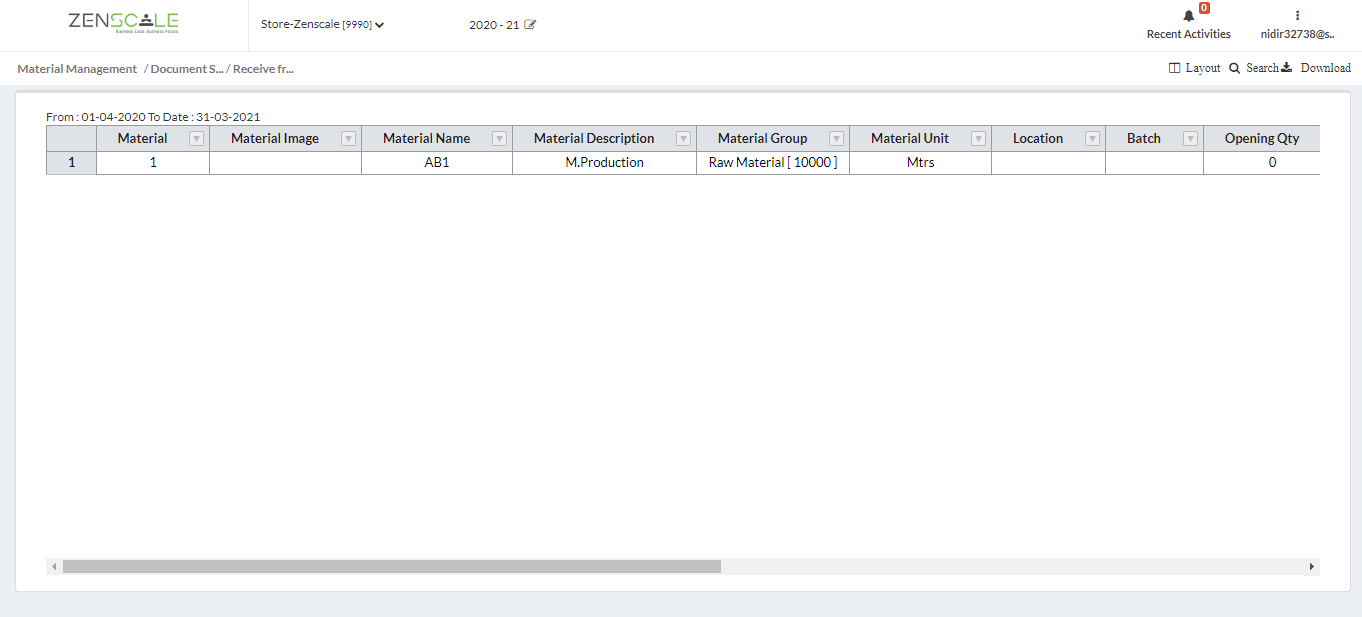 22. Go to Transaction summary and click on eye icon.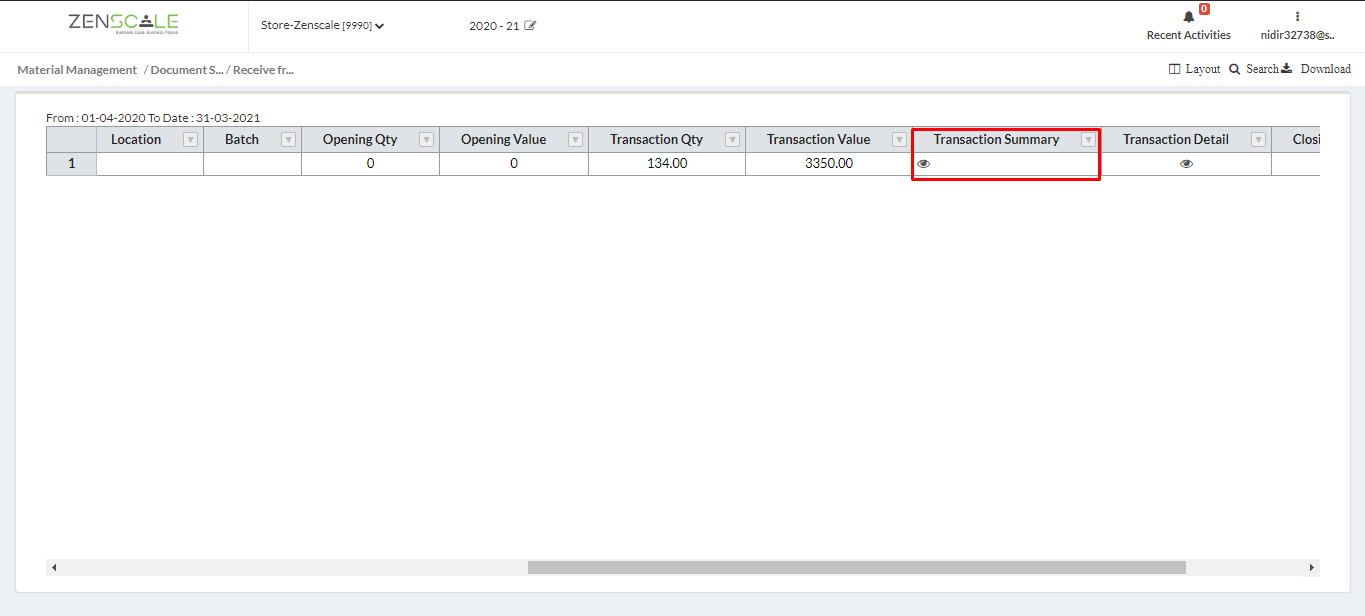 23. Here you can check store Location receive stock.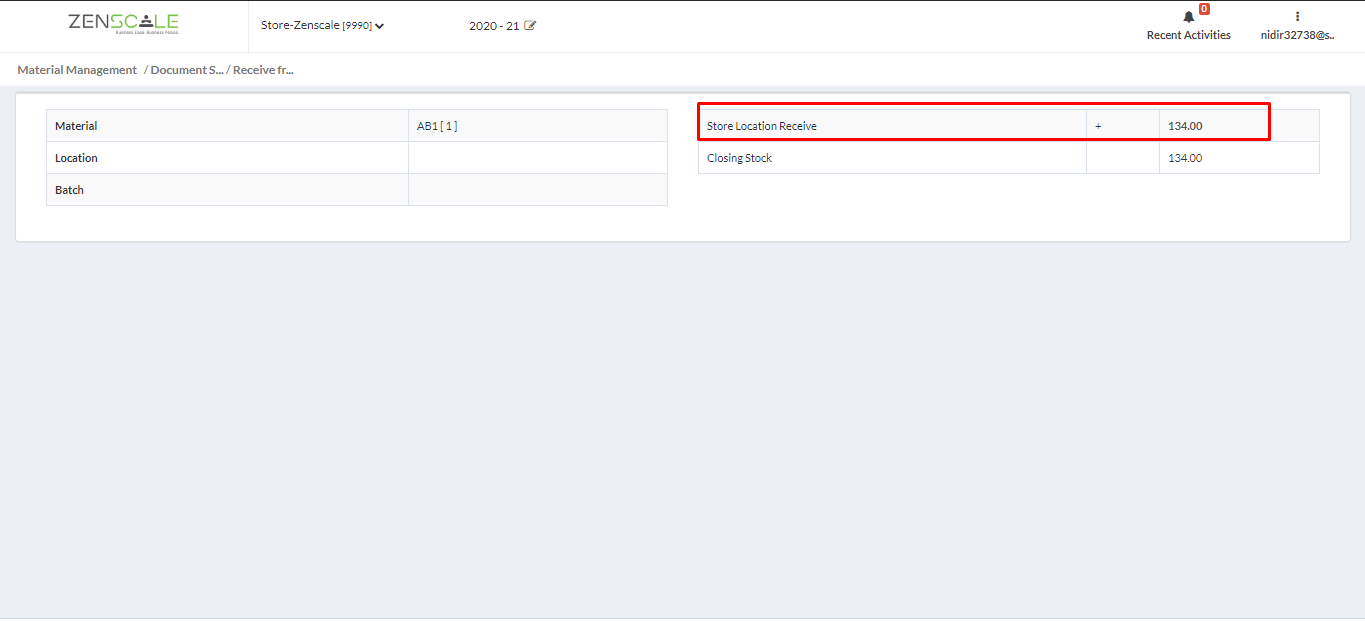 24. Here is complete report of the created document.