Updated by Implementation
What is Tag in Zen Task?
Tag is a label attached to something for the purpose of identification or to give other information. In Zen task tag is use to filter the tasks based on their tagging.
Overview
In Zen Task tagging is user to identify the tasks. This option helps to post comments or to check the conversation against all the tasks.
Use case:
Suppose there is a consultant company that is working for their clients to recruit employees based on their Job profile. The company faces issue in identifying the type of tasks . After implementing the Tagging system they find it easy to track the tasks and their respective conversation.
Work Flow-
1. Users can add the tag at the time of creating tasks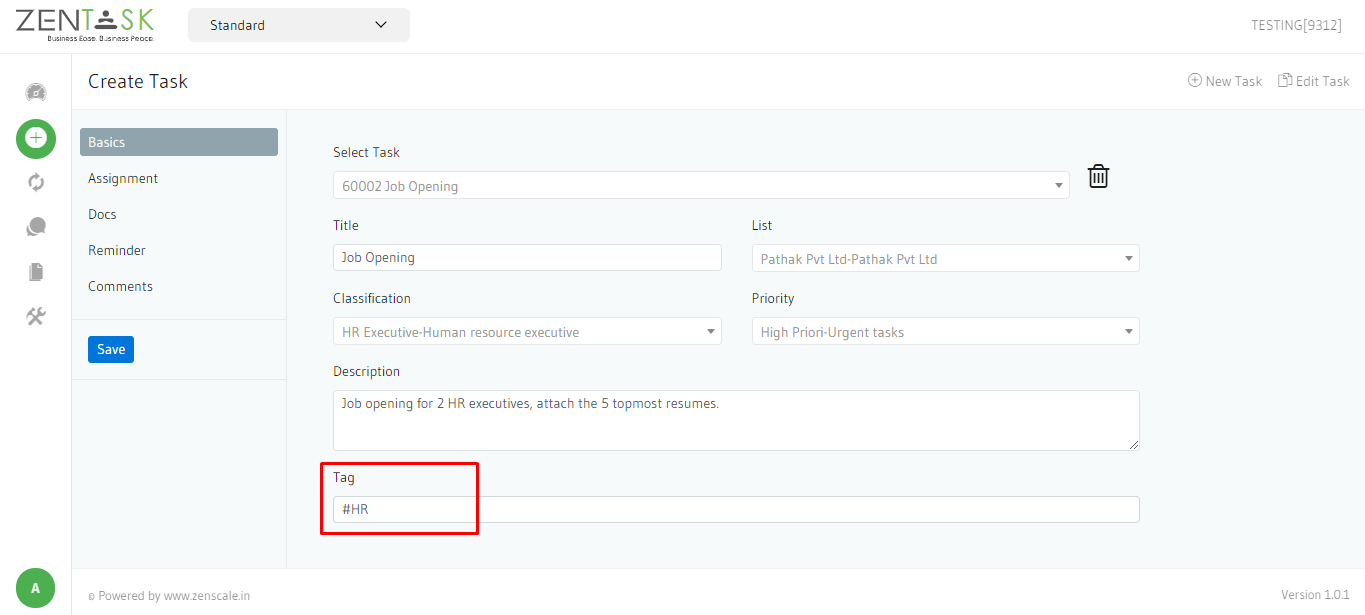 2. Click on Tags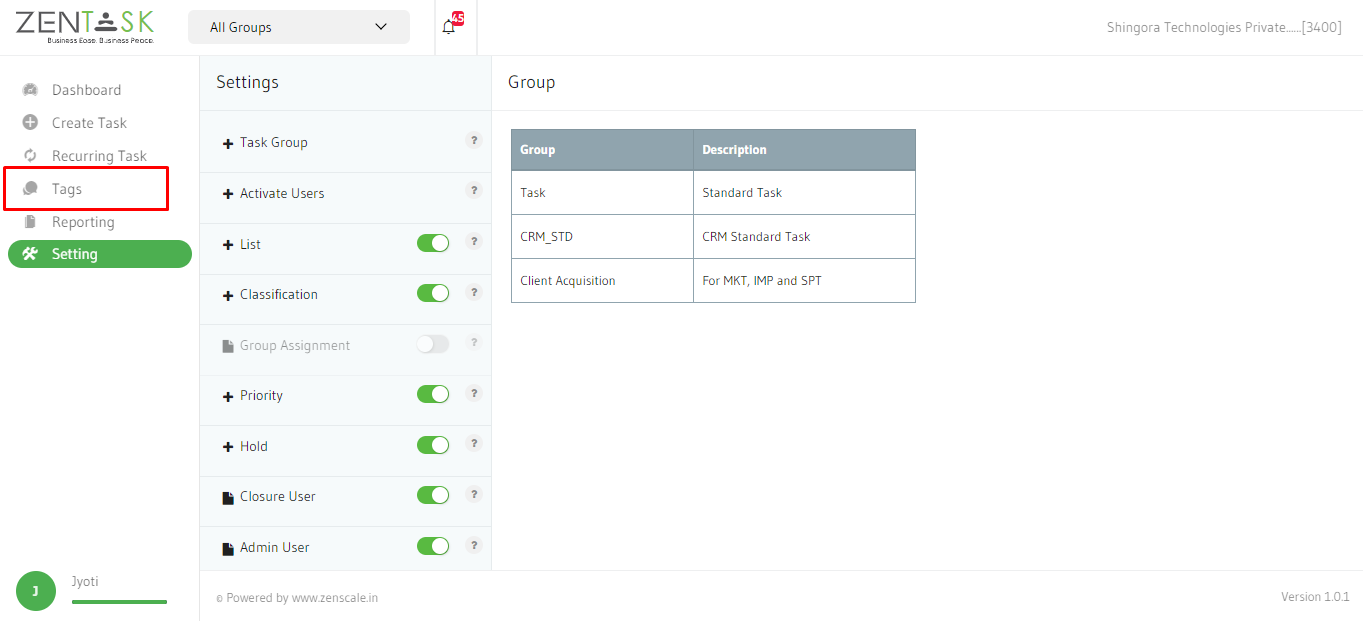 3. Users can check all the created Tags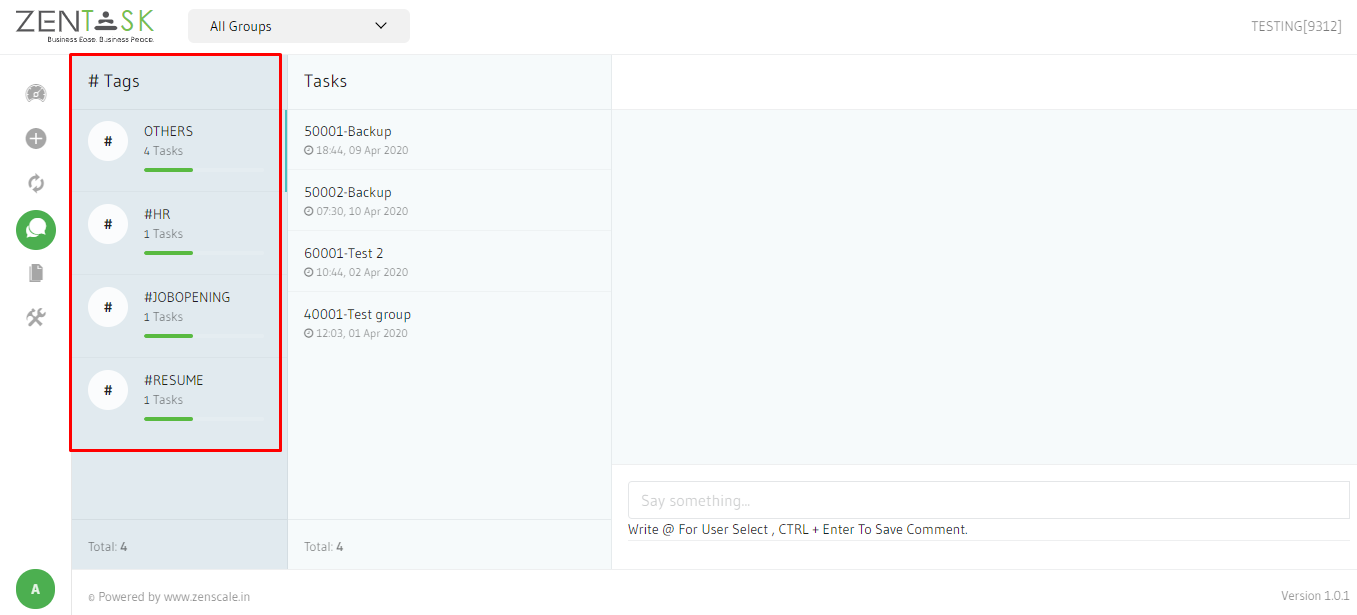 4. To check all the tasks under a particular Tag, click on that Tag

5. Now you can post the comment/update against that task. The press Ctrl+Enter to save the comment.