Updated by Implementation
What is Purchase Order?
A purchase order is a document issued by a buyer to the seller, providing the information about the details of the order.An invoice is generated at the end of the process by the supplier, using the information from the purchase order to request the agreed payment from the customer.
Overview
A Purchase order is a request or instruction from a purchasing organisation to a vendor to supply or provide a certain quantity of goods or services at or by a certain point in time. It contains all the necessary details such as the name of the vendor, item category, name of material, plant for which material is procured, and the date of delivery.
Use cases
Suppose that there is a company Shri sai Pvt. Ltd. that manufactures shirts need to purchased raw materials to produce the finished products. Different types of buttons are bought from different vendors. through this feature, they can easily track inventory to be order and get document including vendor name, material type and price.this make orders easier to track. Purchase order provides a contractual, legal documentation for the buyer and the supplier.
It enables matching of purchases with what is being ordered and what will be delivered. The purchase order number makes it easier to see which purchases were made, which were paid, and which items delivered by which date with the corresponding number.A PO number ensures that your invoice gets processed quickly and it minimizes the risk of incorrect payments.
Steps to be preformed to Create Purchase Order
1.Go to Purchase in the Material Management Module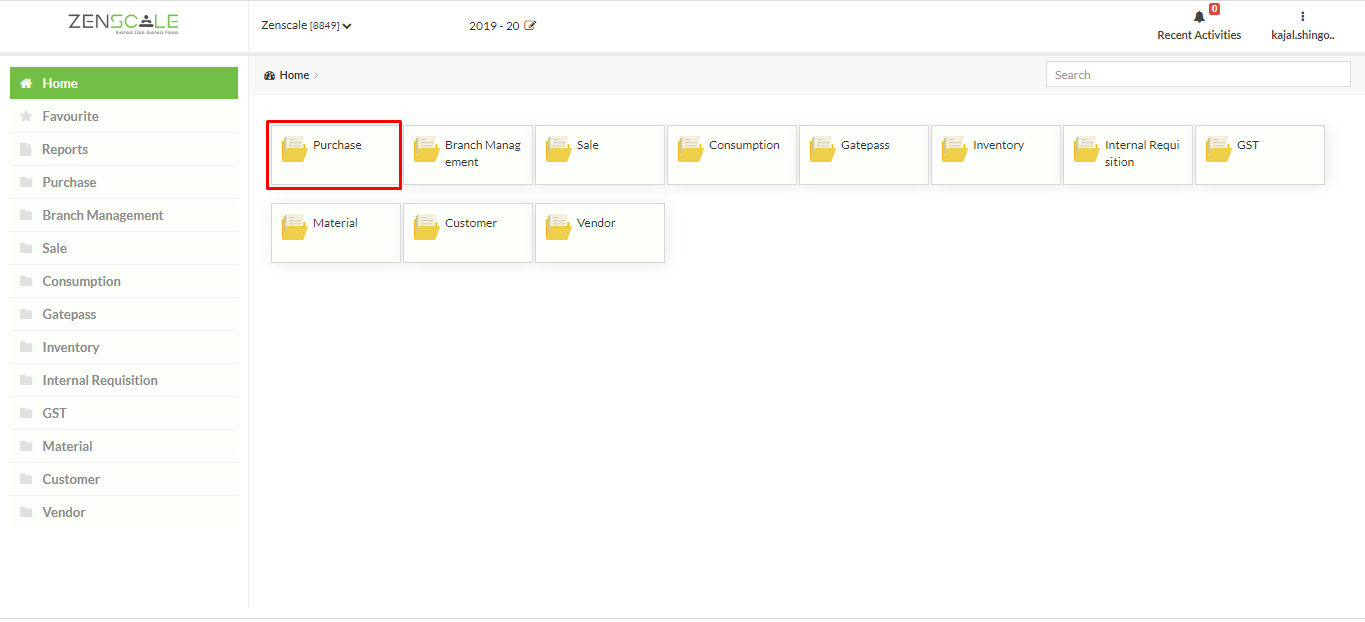 2. Subscribe Purchase order app.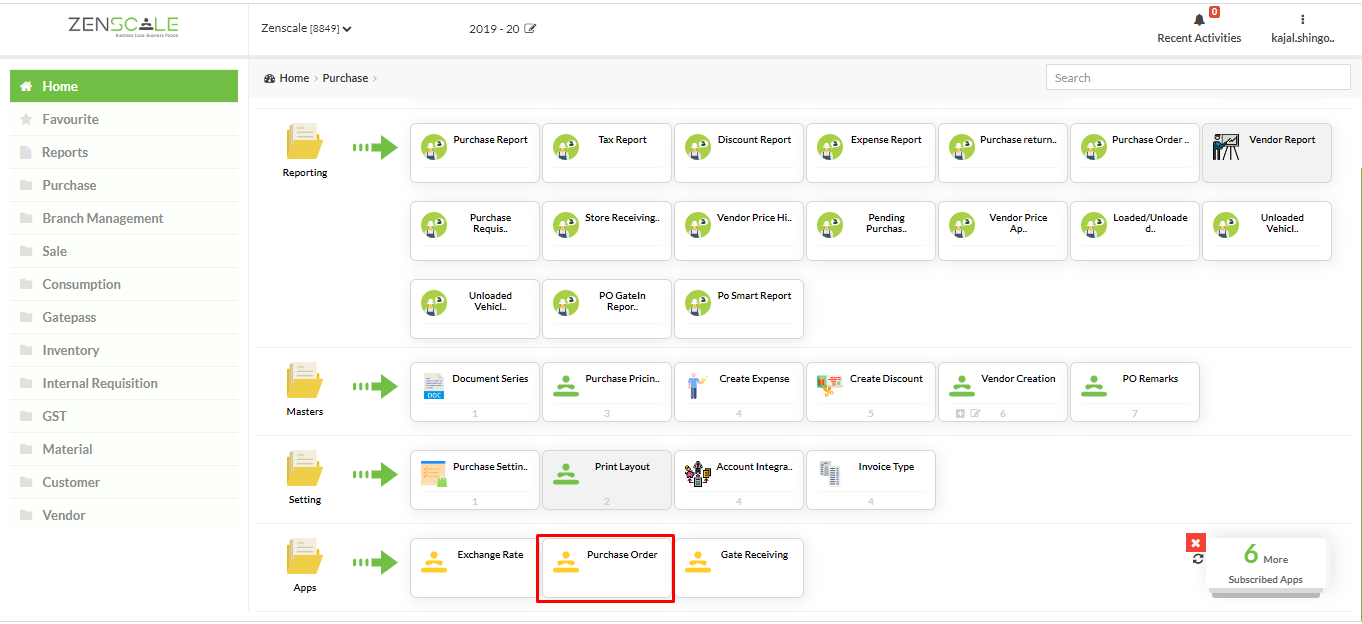 3. After this turn on Purchase order setting as shown below.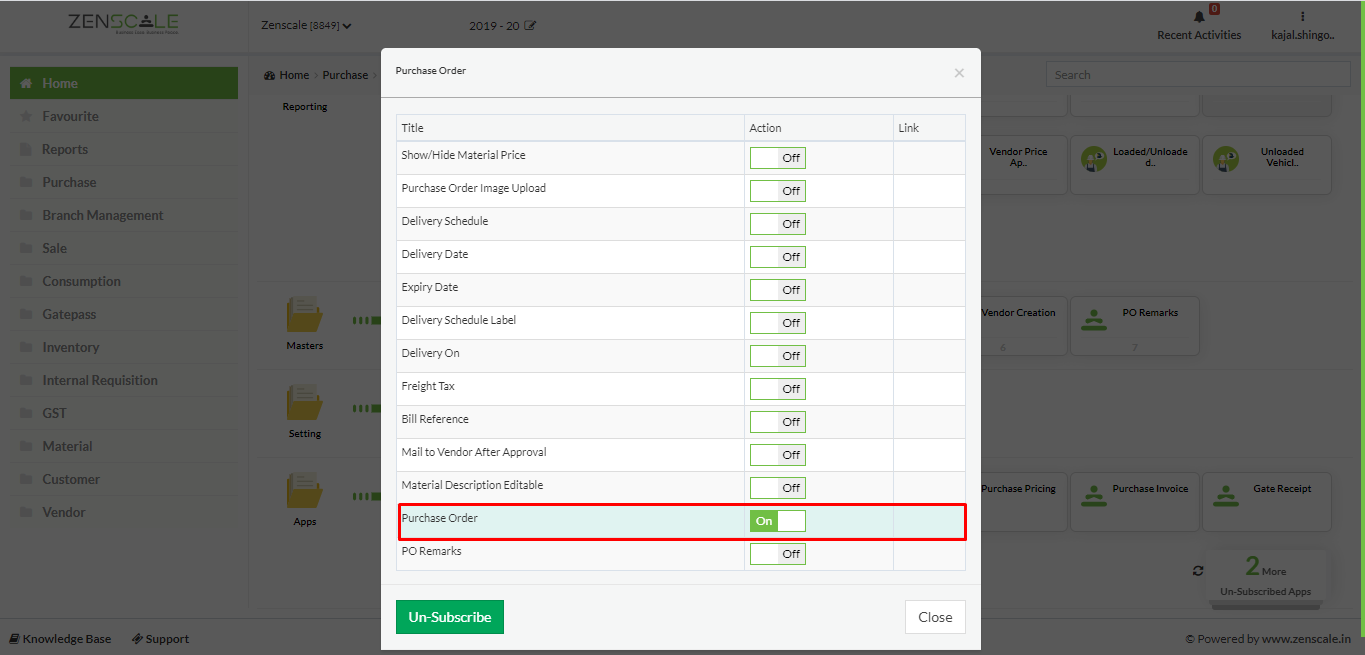 4. Click on Document series to Specify the Document Series Range.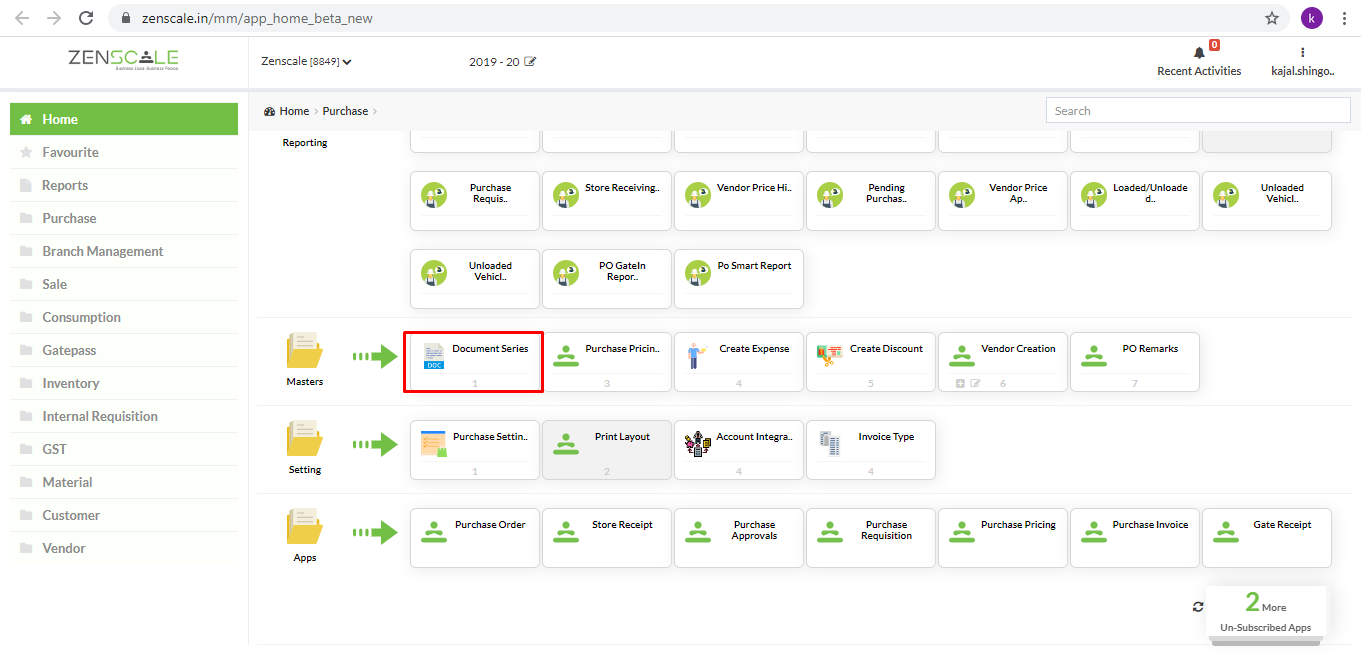 5. Specify the details such as
Enter the Group > Document > Document Type > Description of the Series > click on save & continue.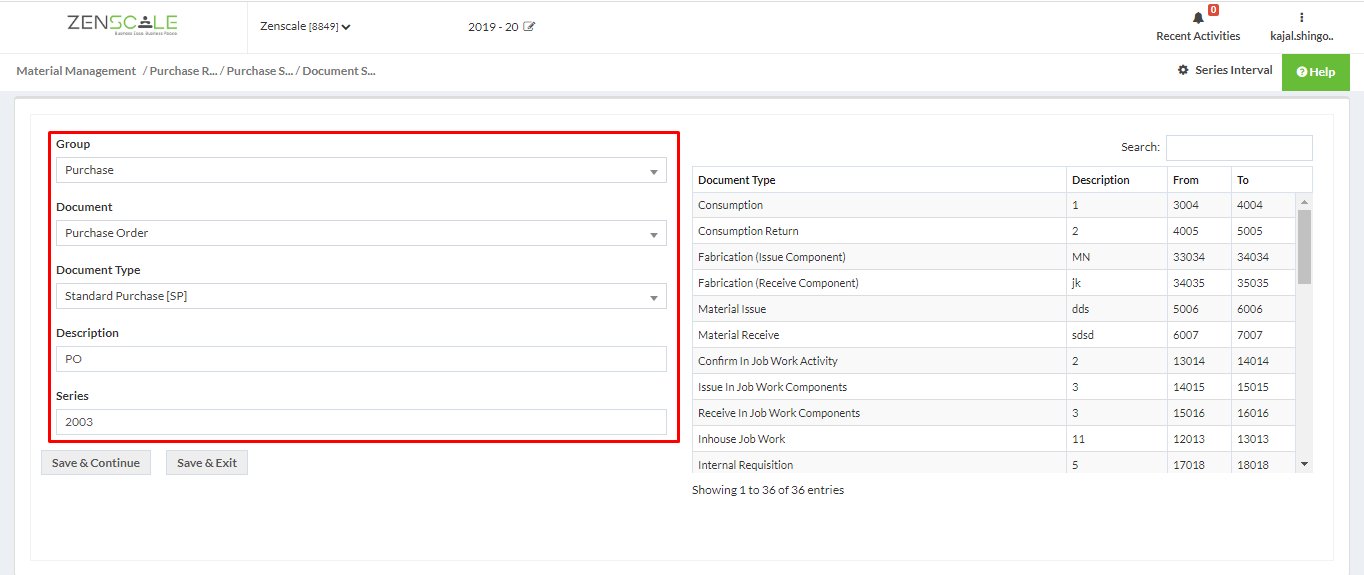 6. There are two ways to create Purchase order :
Purchase order (without Requisition Document)
Through Purchase Requisition
6.1 Purchase order without requisition: Click on Purchase order.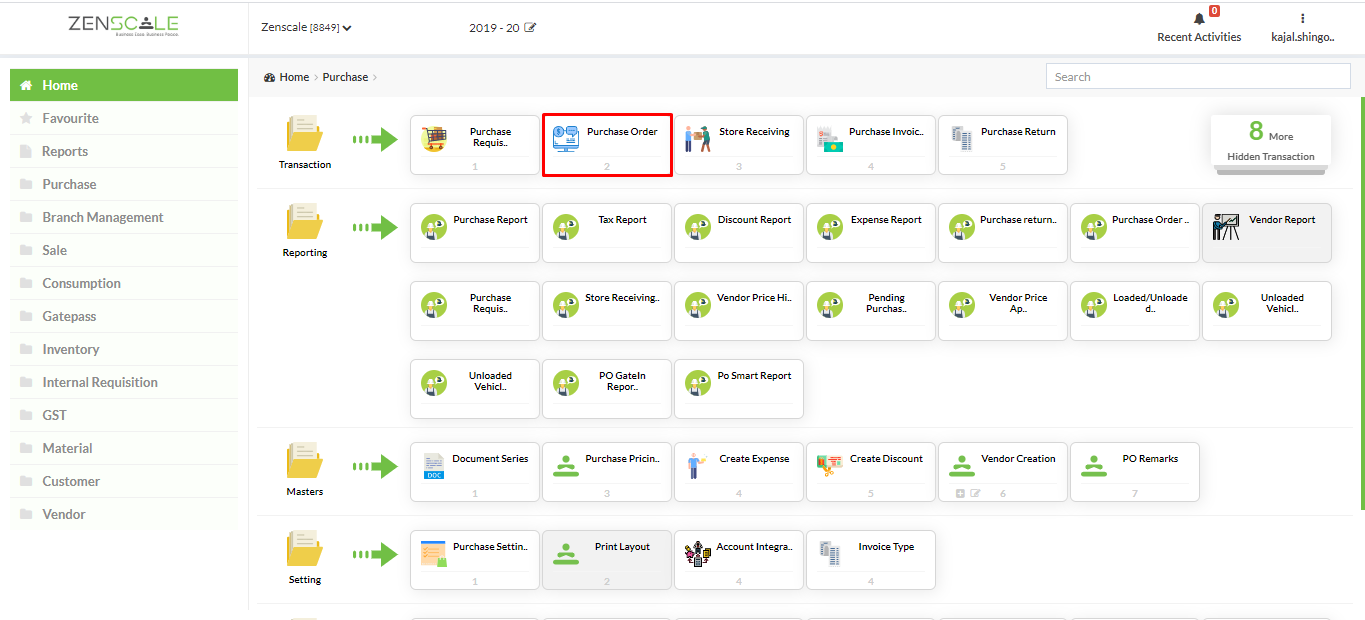 6.1.1 Following screen will open.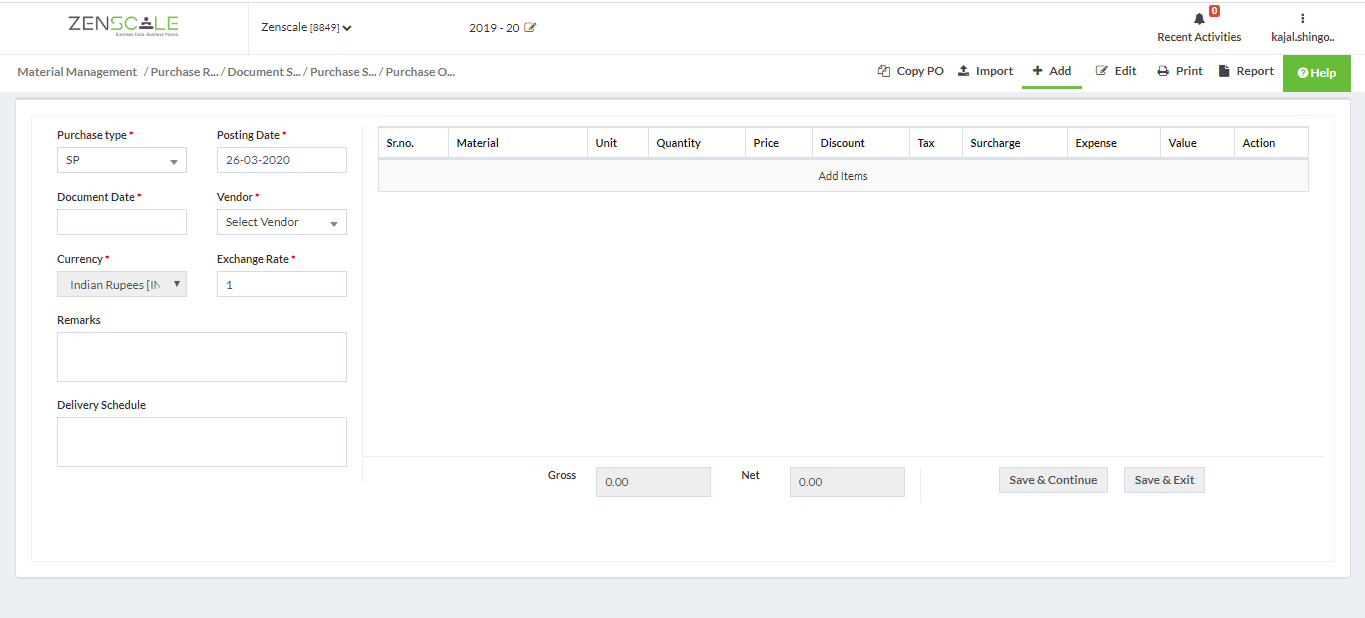 6.1.2 Specify details as shown below.
Select Purchase Type > Posting Date > Document Date > Vendor Name > Add items > Quantity > Price > Click on Save & Continue.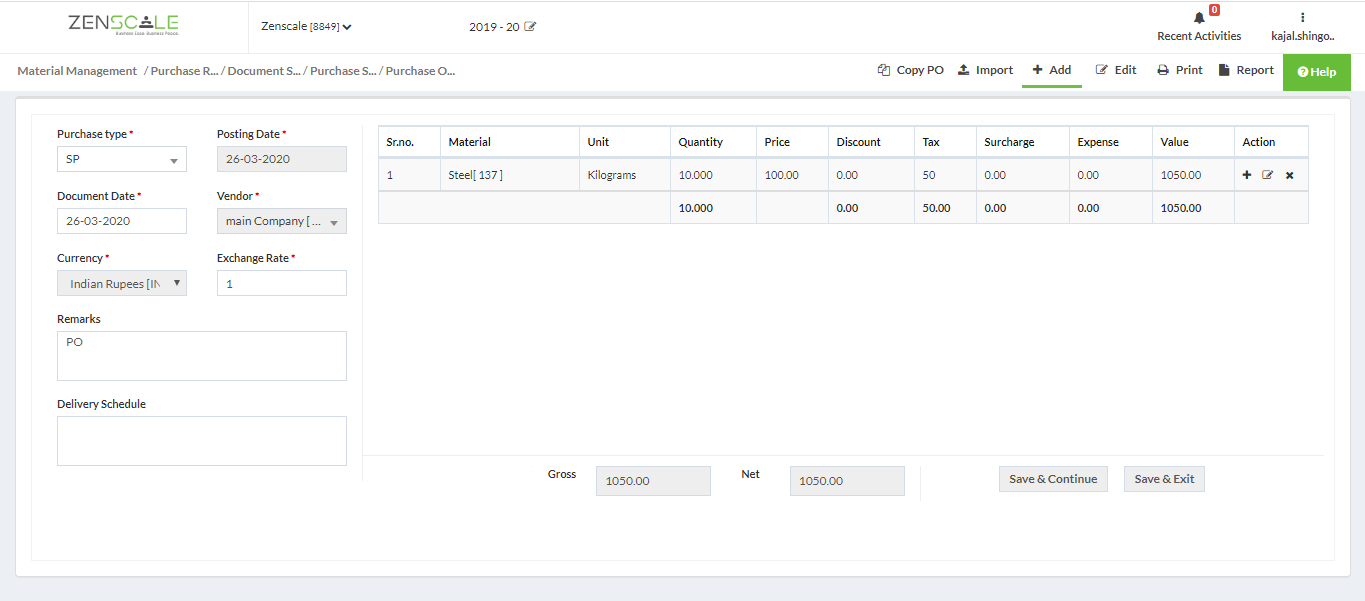 6.1.3 PO created successfully.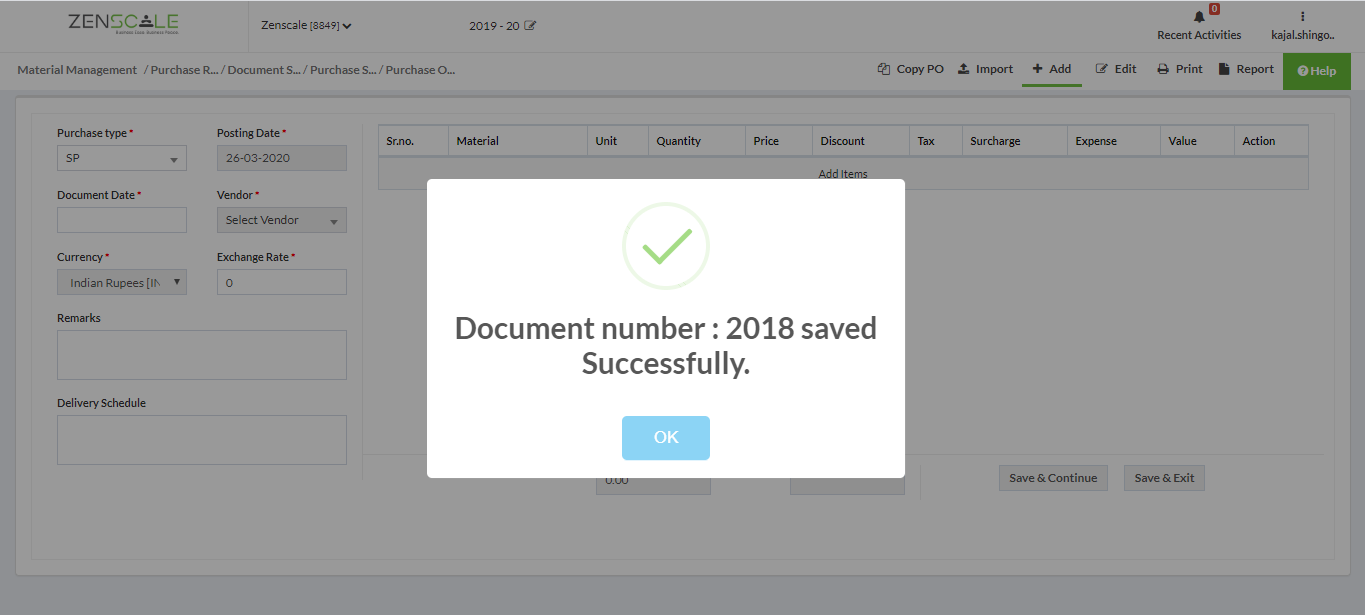 6.2 Through requisition: Click on Purchase setting.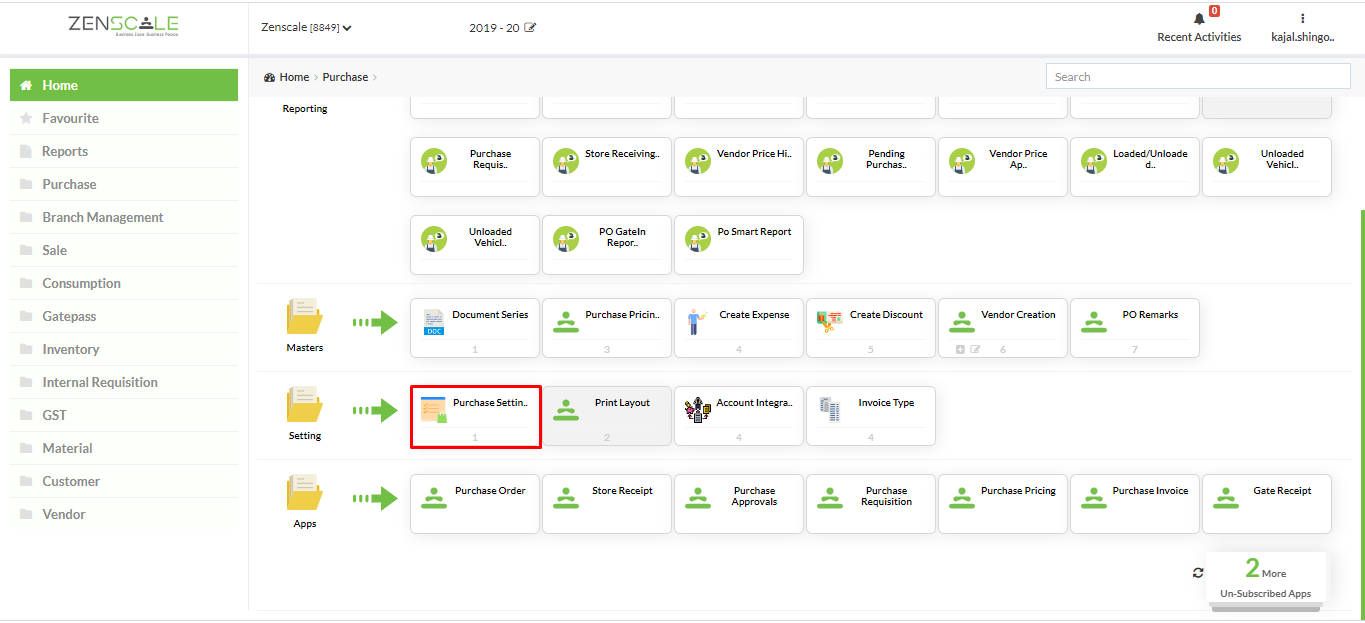 6.2.1 Turn on the setting PO via Purchase Requisition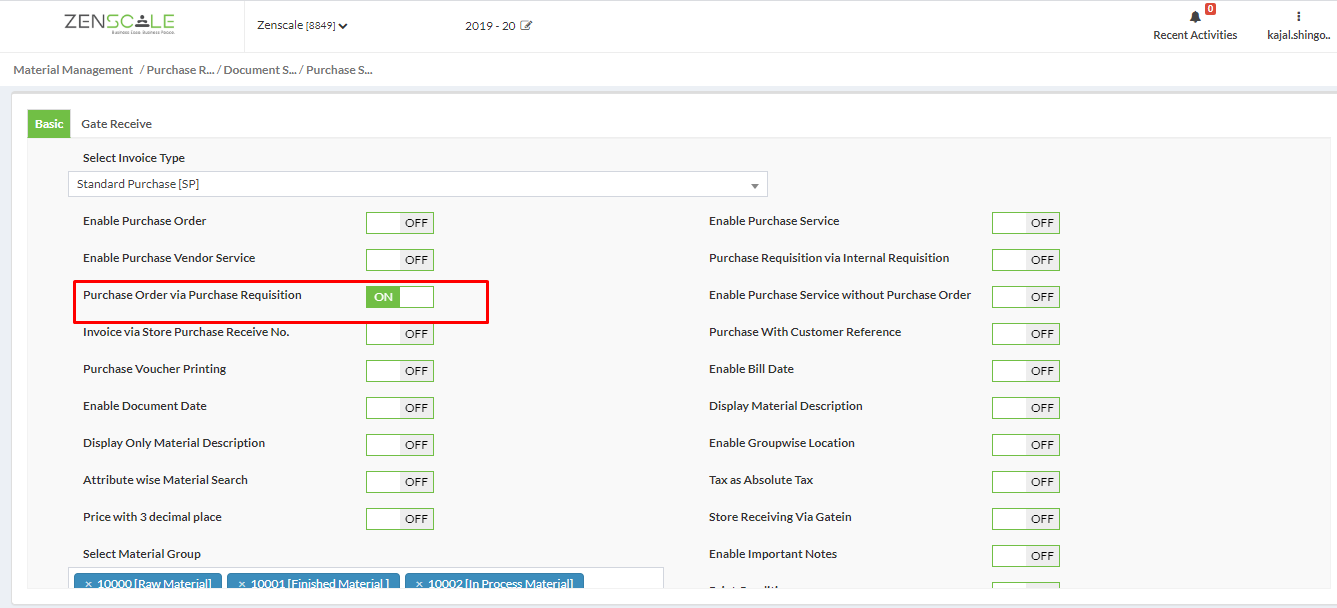 6.2.2 Now click on Purchase Order.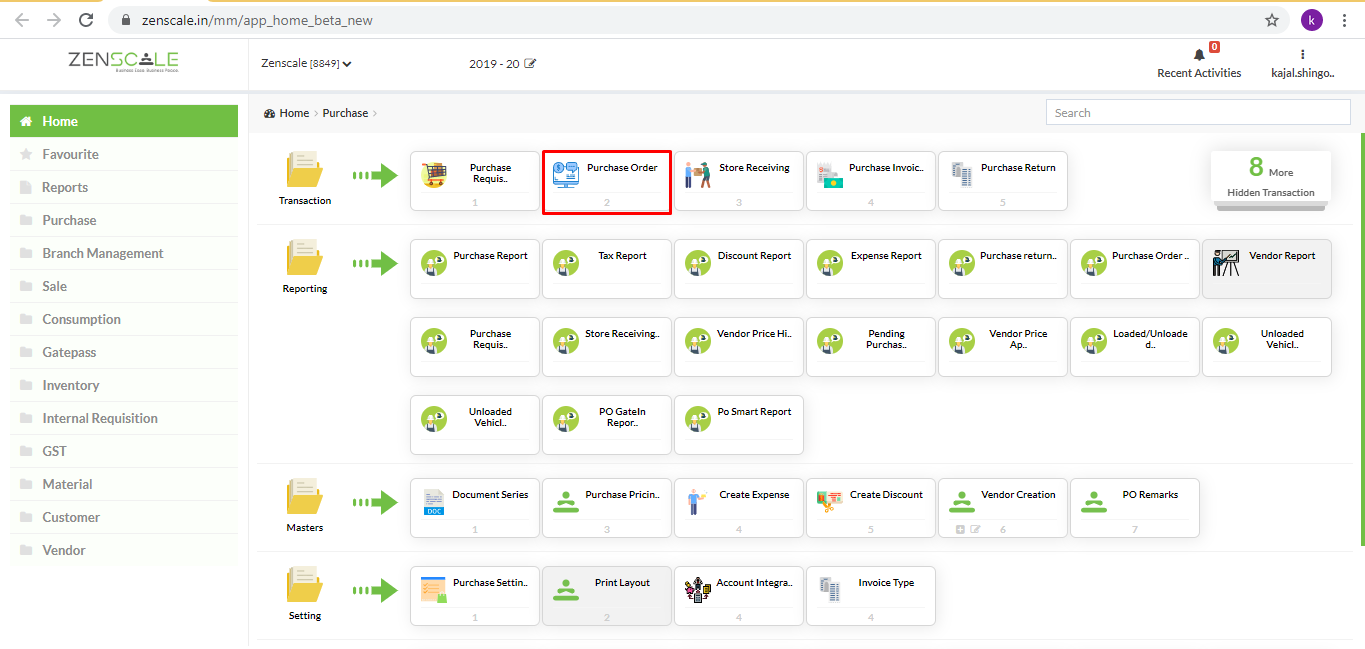 6.2.3 Select Requisition Number from selection.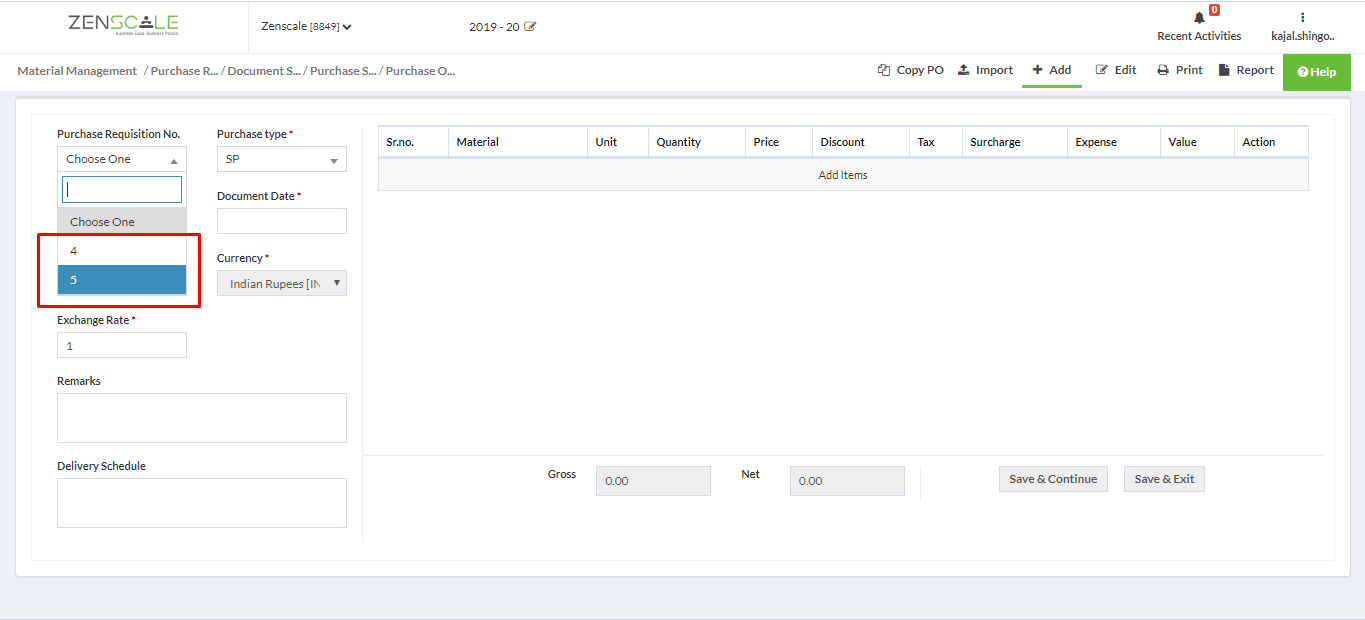 6.2.4 By selecting Requisition number system will automatically fetch all the details as you can see in below screenshot.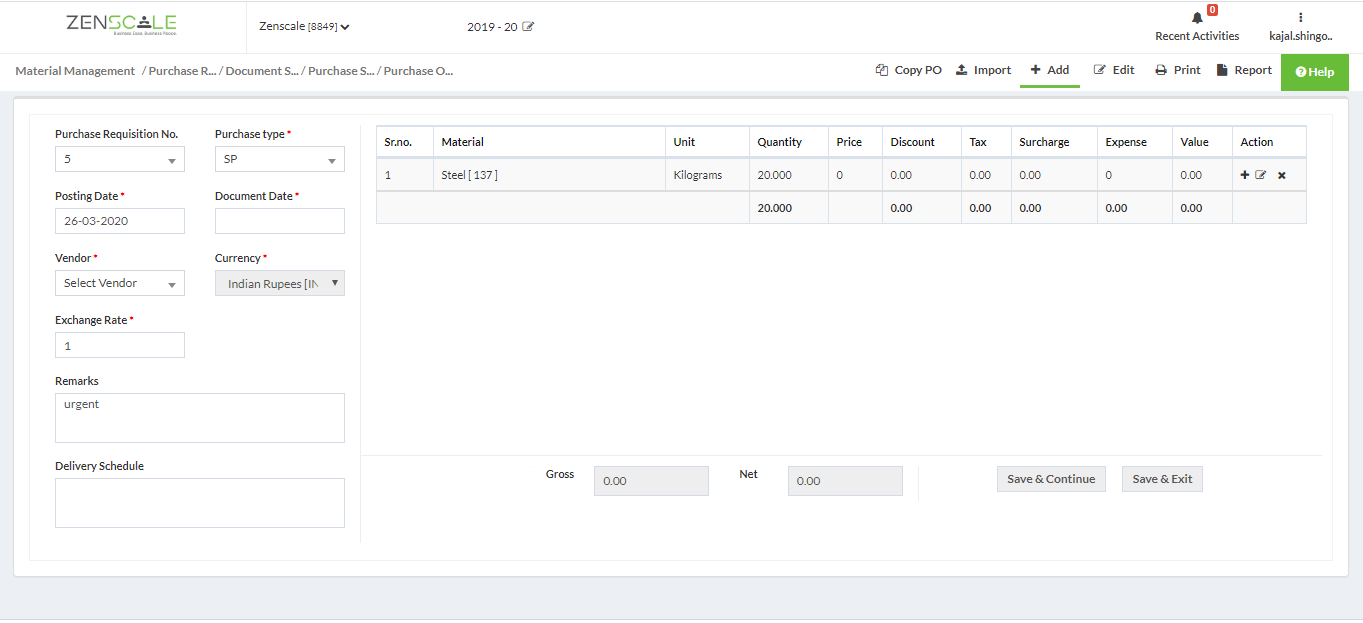 6.2.5 Select Document Date > Vendor Name as shown below.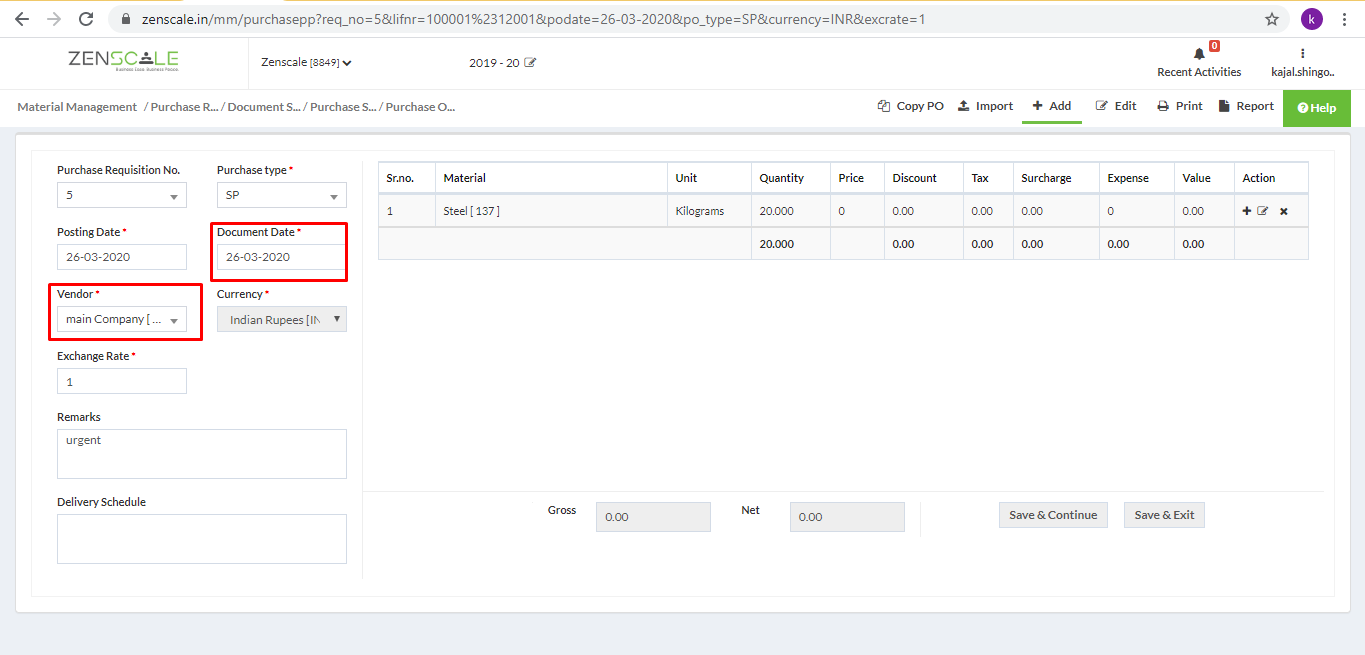 6.2.6 After this Enter Price of the items and click on Add.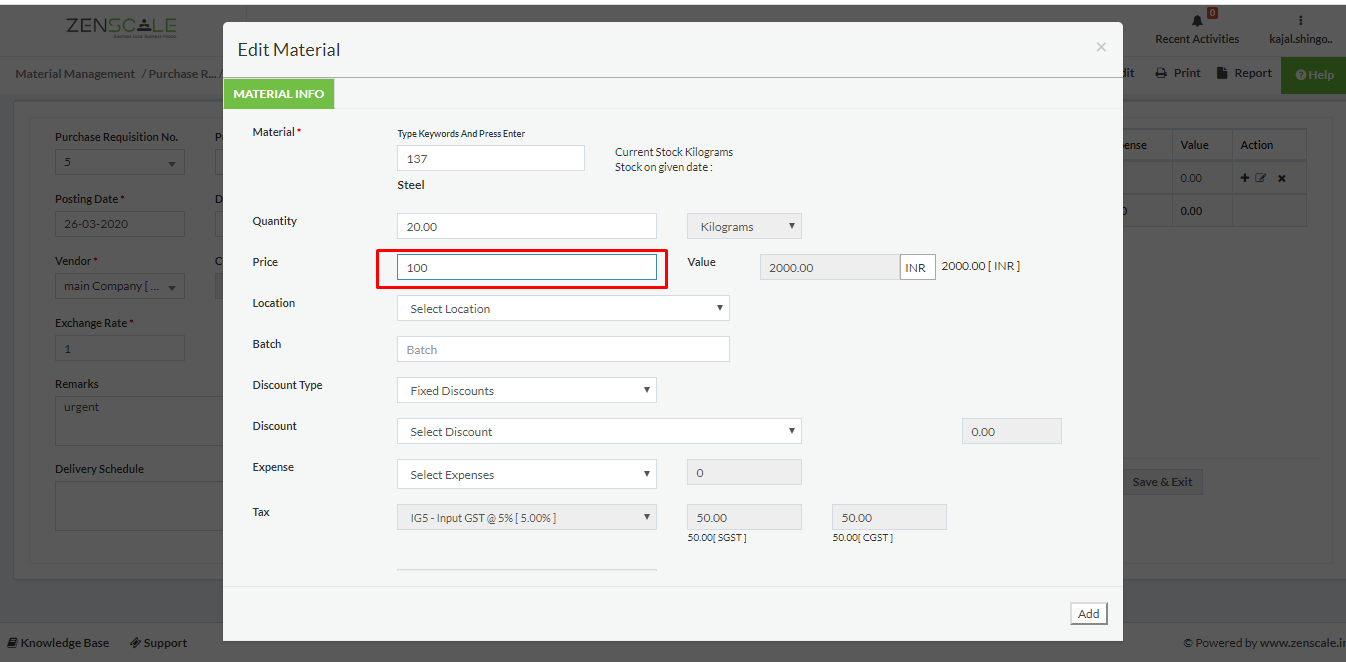 6.2.7 Click on Save and Continue and you can see Po saved successfully.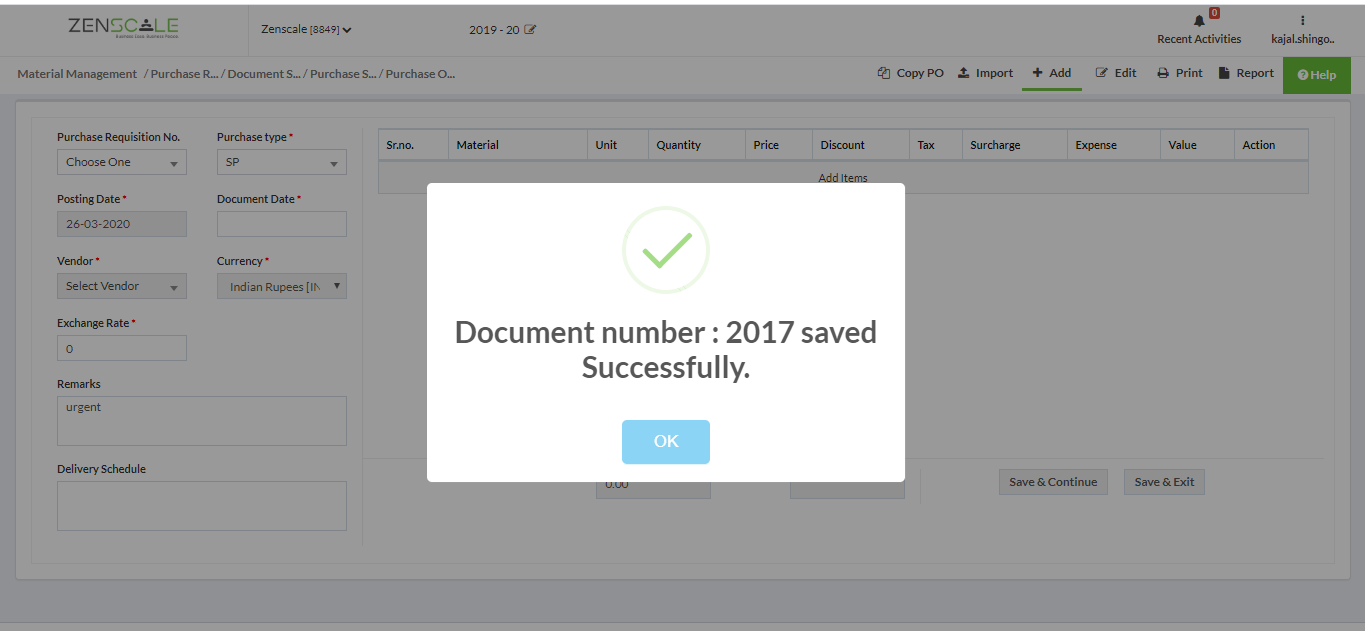 7. Click on Edit option if you need any changes in it.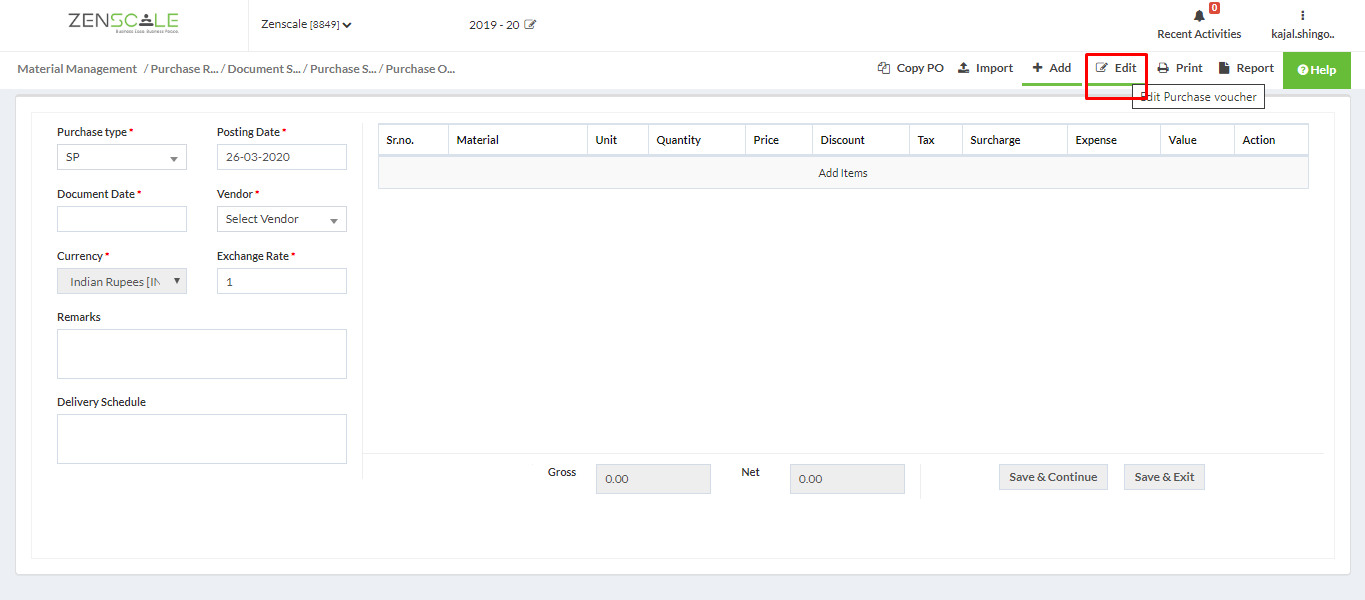 8. Click on Report to check complete list of created documents.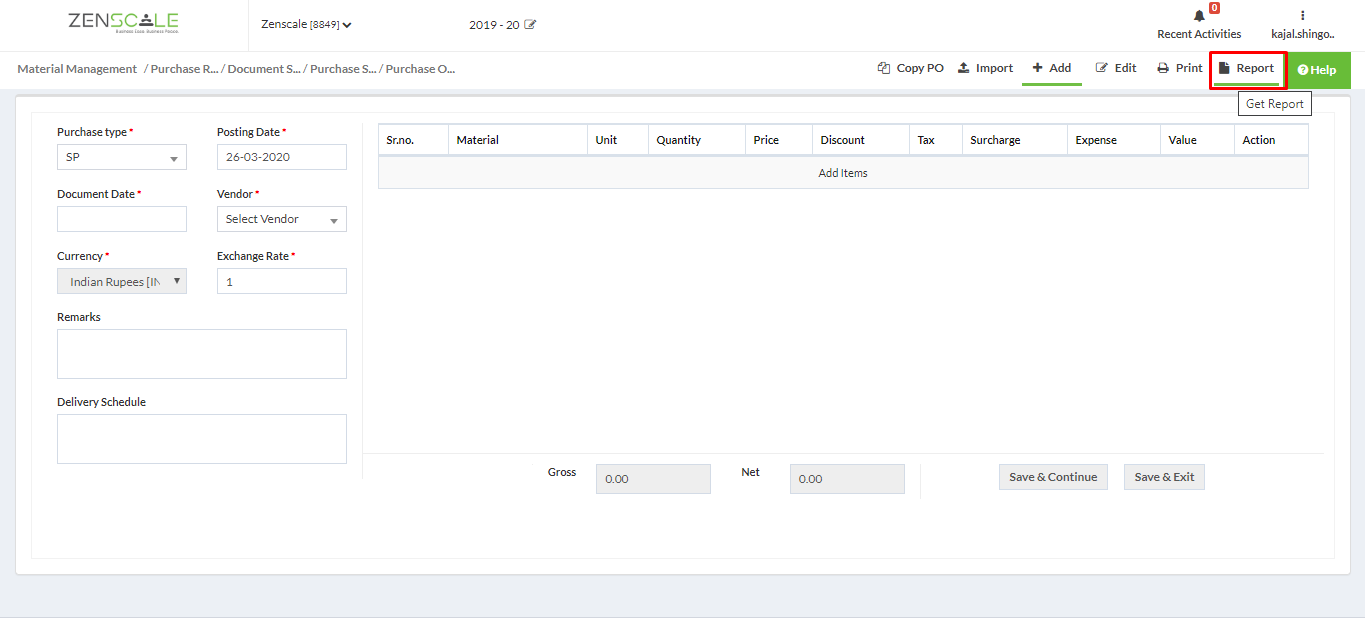 9. You can check the report and download the same in excel format.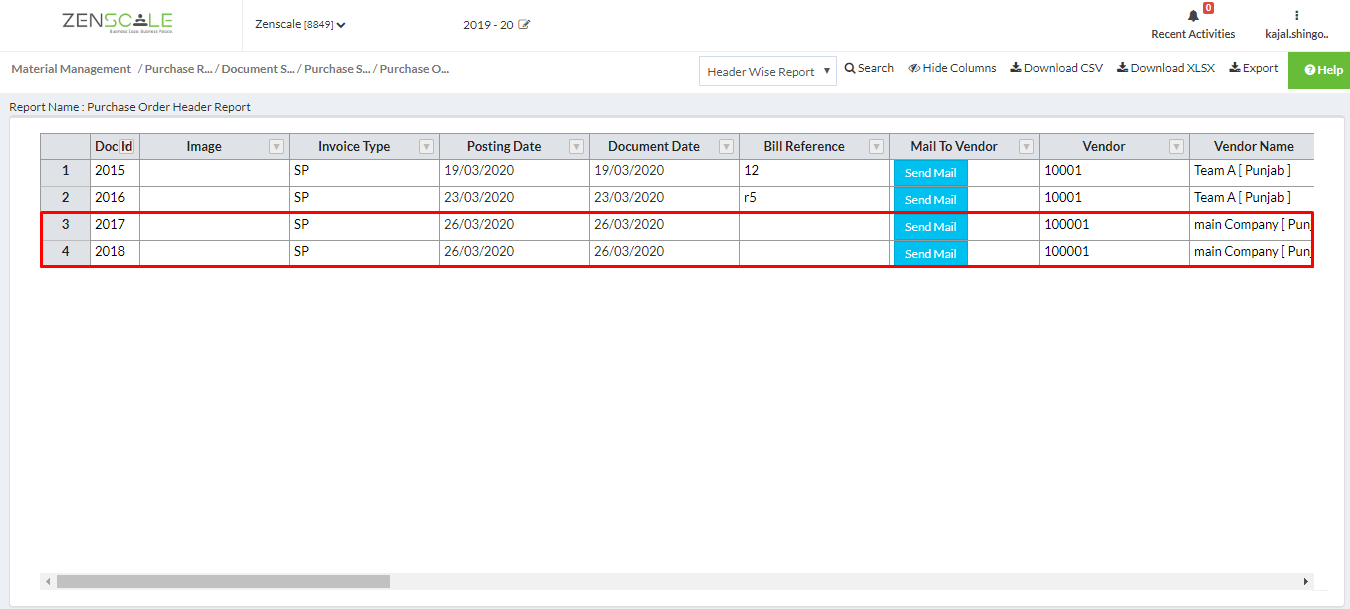 10. Click on Print option to Get PO print.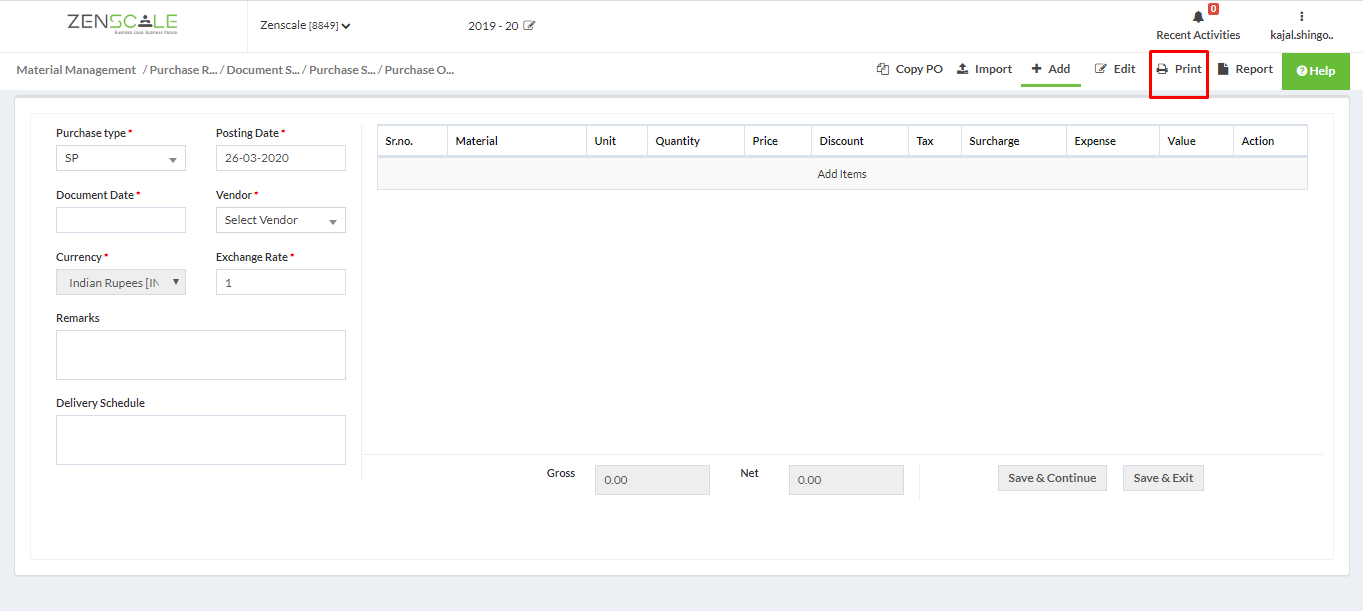 11. Select Date and PO Document Number . Now, Click on Print icon as highlight below.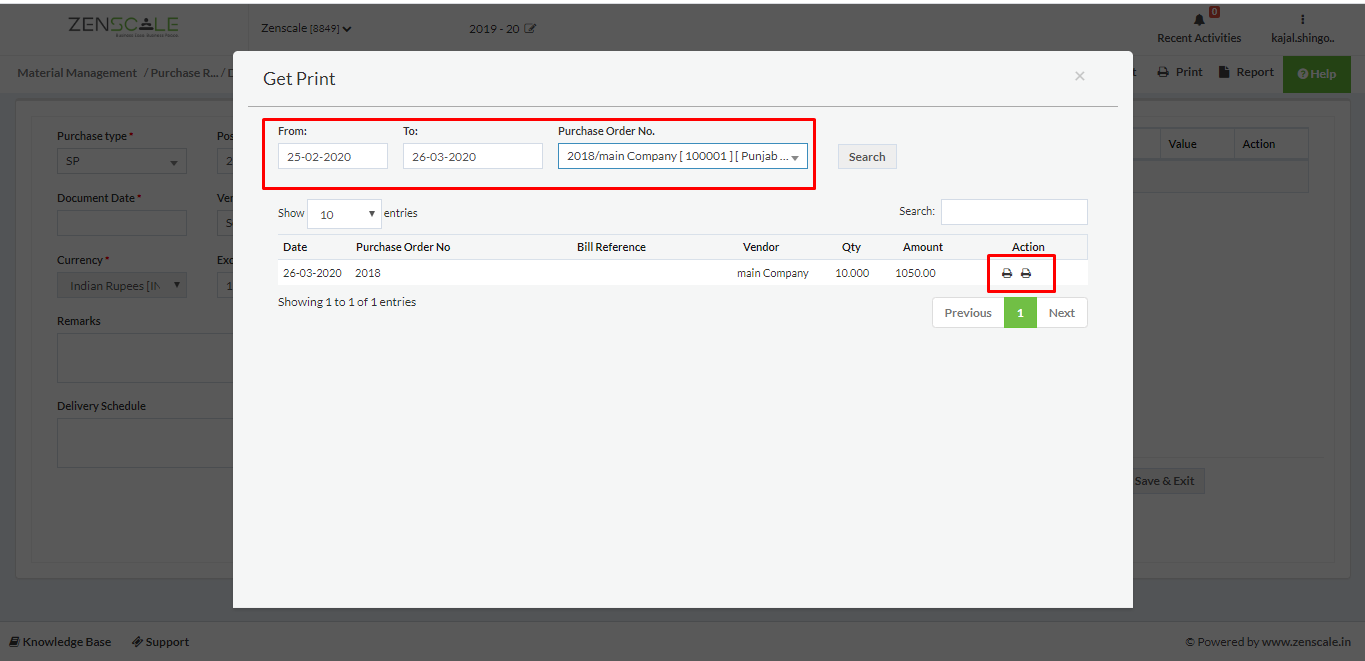 12. Get Purchase order Print (you can set the different print layouts as well).

Click here to Navigate PO Gate-IN.