How an ICSE affiliated School is managing Payroll of its employees?
How an ICSE affiliated School is managing Payroll of its employees?
Updated by Rahul Kanda
A ICSE affiliated School
Varanasi, Uttar Pradesh
Headline
How a Varanasi based school is managing payroll of its staff present at its two different branches at a single location?
About the Client
The Varanasi based school was  established in 1998 and has spread its wings in two  different suburbs of the city namely Shivpur and Harahua.
With a huge experience at various schools for nearly 15 years owner of the school set-up the small school to impart top quality primary education to children.
Each school have  40 staff members that include 25 teachers and 15 other members.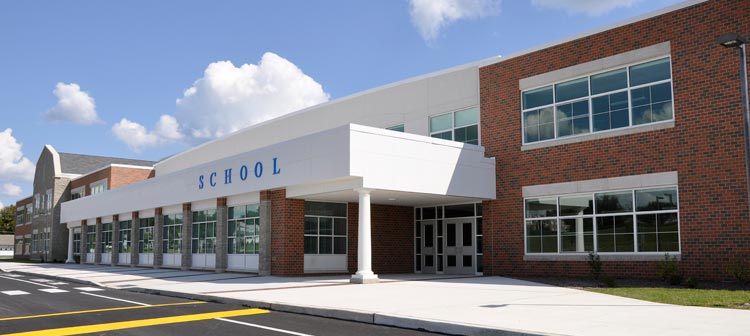 Overview
Before implement the payroll software in the school , owner of the school discussed various challenges with us, some of them are mentioned below:
At the first interaction with the owner, he discussed about the  difficulties he was facing while processing the salary of two different school's staff. He manage the salary process through excel and it was time consuming task.He required a single platform to manage both of the schools.
Salary processing was Decentralized.
He required a software which can sync with bio metric machine easily so that he do not have export data from bio metric machine through external drives. In his wish list, he said I want to make salary process automatic and I could access the software anytime from anywhere. 
Moreover, real time attendance status for late comers and  leave management was the concern for the owner because it became difficult for him to manage if any teacher here was absent or on a leave.
Required a leave policy plan where he could fix the number of leaves allowed in a month. Moreover, short breaks (2 or 3  hours break from work) was the pain where staff members ask short leave for their personal work which was difficult to manage manually.
 Approach
To overcome from the mentioned challenges, Zenscale implemented the following features from the payroll software
Allow user to track both of the school from one log in ID by creating the schools account  in different categories.
Employee master creation along with configuration of Salary, Overtime setting, Official duty, Incentive policy etc
Leave and short leave policy could be configured in the system
Automatic attendance sync of Bio metric with the system and alerts for any manual intervention
Attendance based incentives policy could be pre-configured
Multiple user creation and admin (owner) could have a full control over the software
Analytical reports for the owner.
Features offered
To achieve the desired results, following applications were offered to the team:
Employee master creation
Shift creation
Multi user creation
Leave policy master creation
Short leave policies
Limited access
Late coming policies
Loan management
Advance deduction
Overtime settings
Automatic attendance synchronization with bio-metric machine
Results
Following results were achieved post the implementation of above mentioned modules:
The easy access of the software helped users to complete the salary process from anywhere anytime; similarly, owner can export all the reports by single click. Further, the following result was achieved after the implementation:
Owner set up polices for the late comers and absents which helped them maintain the discipline in the school
 Real time status of daily basis attendance helped school to maintain absent teachers' classes
 Also, With the help of Zenscale, the school started to maintain employees' records, such as basic employee details, academic proofs, address proofs, and offer letters, etc.
 Full month attendance incentive policy boosted employees to work every day.
 Loan management feature brief owner about employees dues
 Salary process became single click job and they started sending payslip via email through the software which saved lots of paper as well.
Conclusion
With the implementation of Zenscale cloud based solution client achieved:
Centralization of Staff's data
Automatic attendance without any manual intervention
Error free Salary processing
Email the pay slip to all employees with sing click
Zero manual intervention
Enforcement of Discipline
Timely salary disbursement
.