Updated by Implementation
What is Branch Sale?
Branch sale is a sale transaction between child company to parent company in which the parent company sell the material to their branch/child company.
Overview
This feature of our zen-scale system enables the management to keep a track of the movement of resources (goods) from one branch or company to another. This thus provides to the company with viewing way on the movement of goods.
In zen-scale system the feature help for the position that will continually assist the credit union in delivering its coaching to meet branch and individual sale goals.
Use cases
Suppose that there is a company Parveen Steel Pvt. Ltd. that produces a finished product with the help of 3 input materials i.e. shirt, sari and jeans.All this Material are produced at 3 different factory.These materials from all factories are then sale to the main distribution center where they are assembled.As it was difficult for them to maintain the record manually they have decided to implement as ERP solution.
Thus,as the company joined with Zen-scale system they implemented with feature Branch sale that the company able to keep an efficient view on this process by keeping track of all sent and received products. Branch Sales feature helps them to keep a track of every single customer with crucial background details.
Steps to be performed
Click on website
https://www.zenscale.in/mm/app_home_beta_new
1.The page will open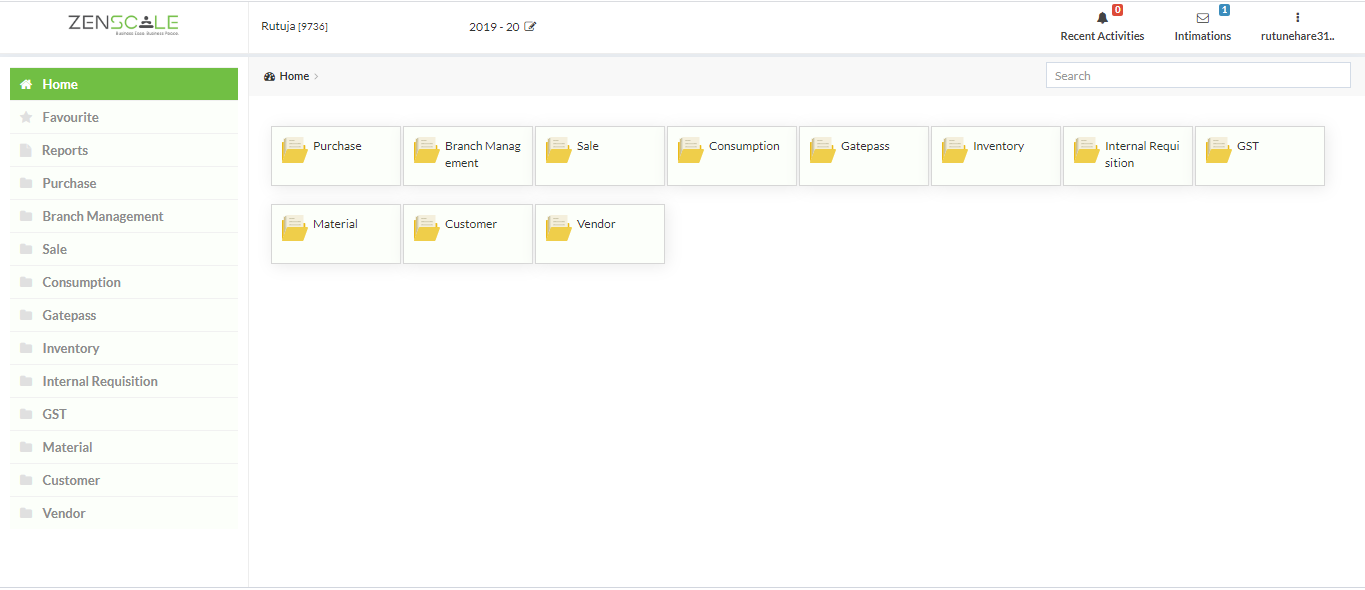 2. Click on Branch management.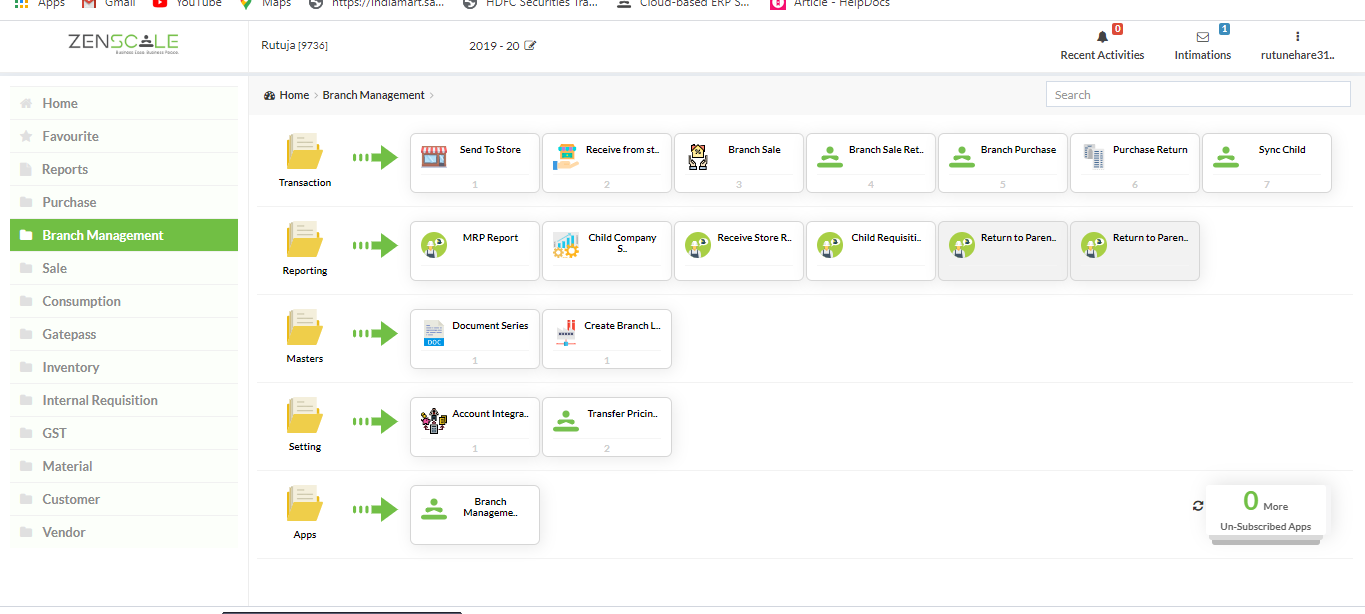 3. Then click on the app branch management.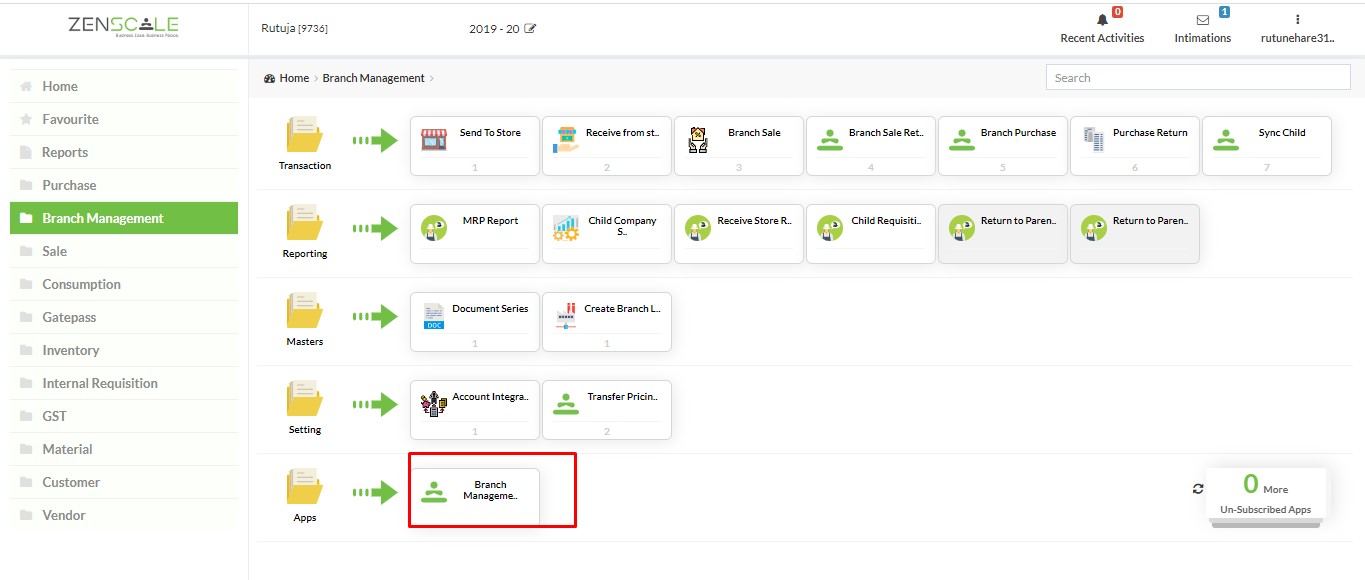 4. The page will open,on the setting of transfer location and branch sale.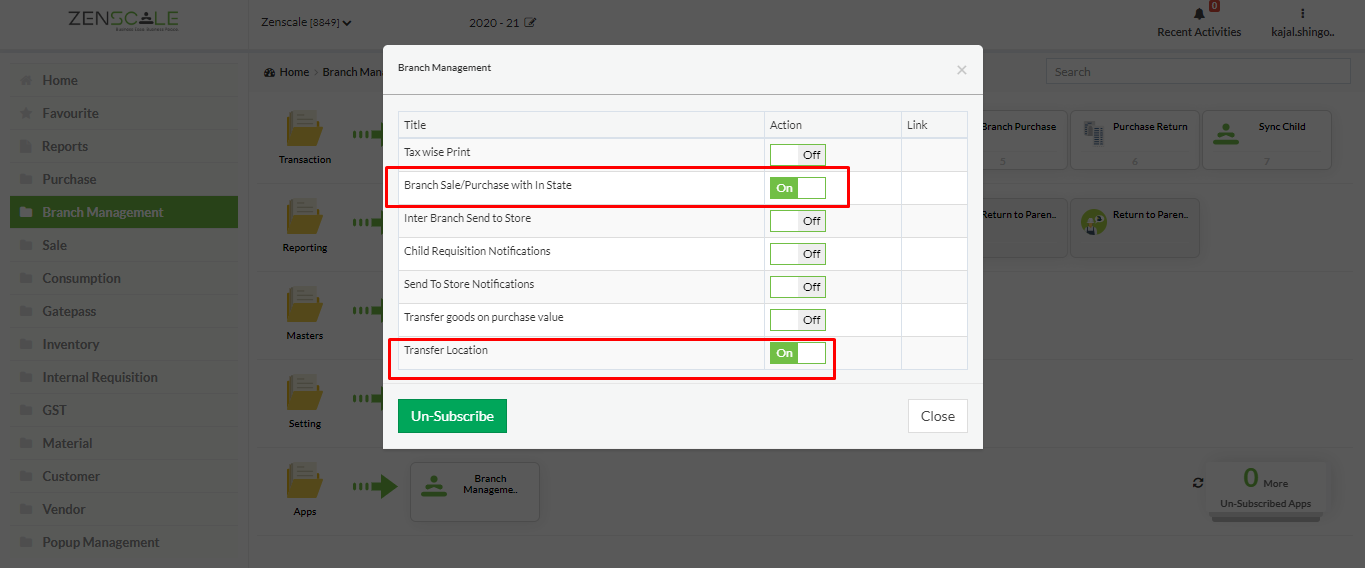 5.After that click on the master create branch location.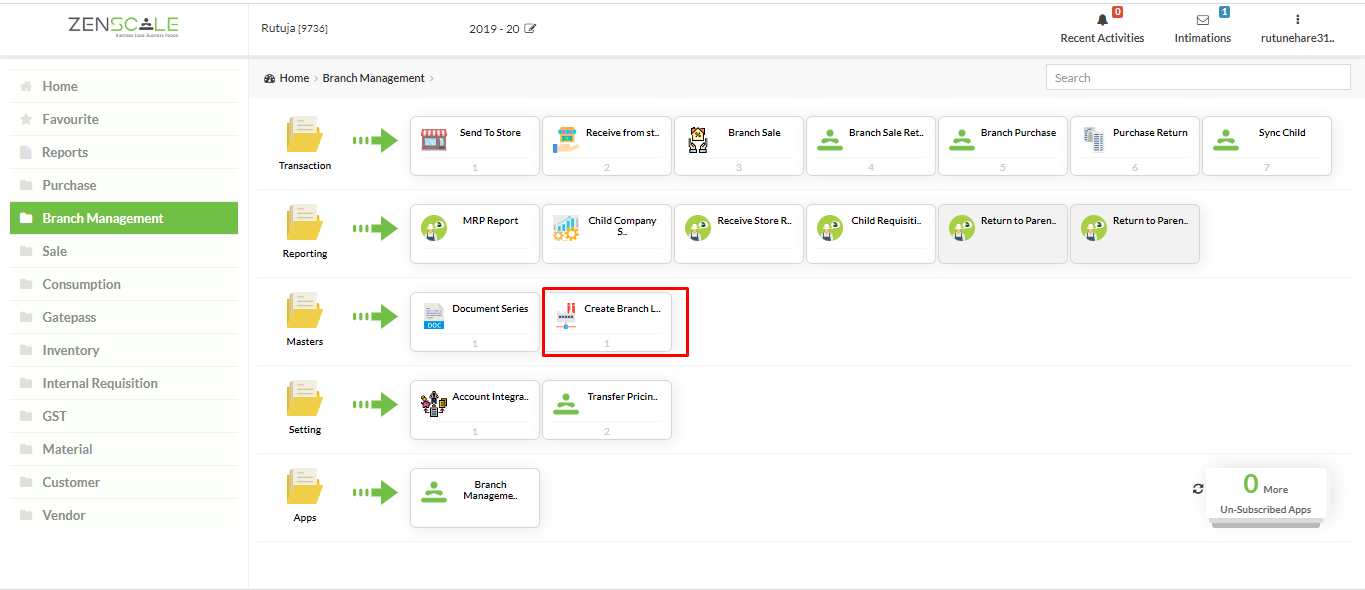 6. The page will open and fill all the mandatory fields.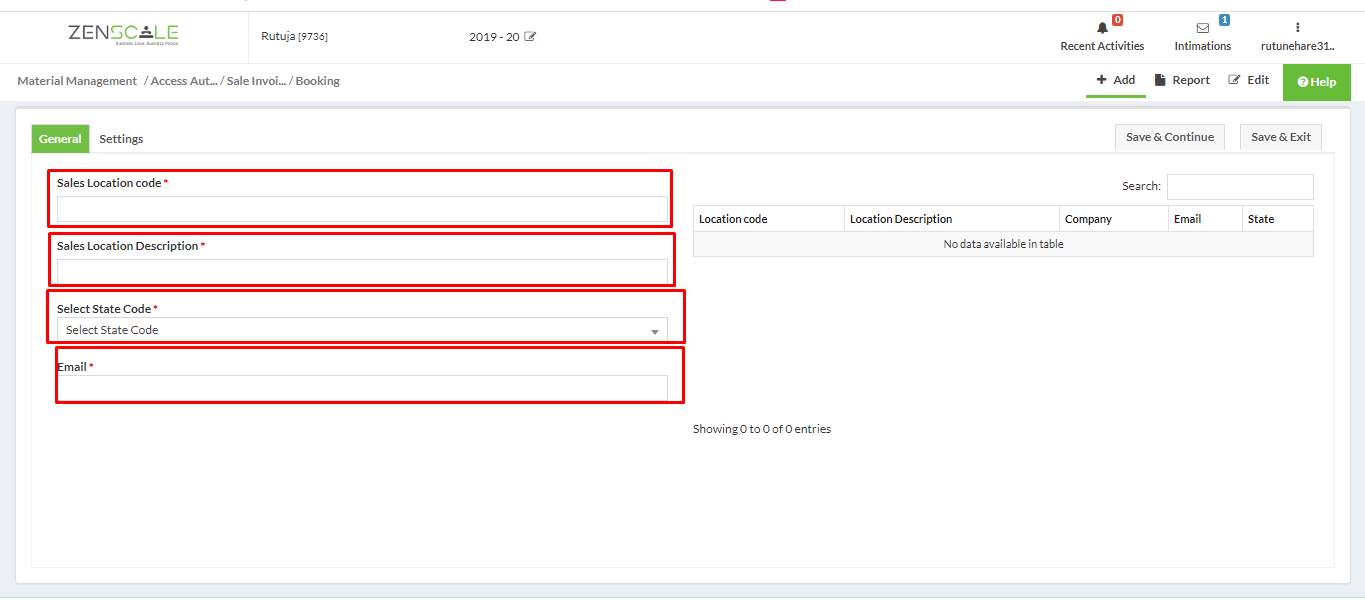 7. After Click on setting, select the customer name if needed.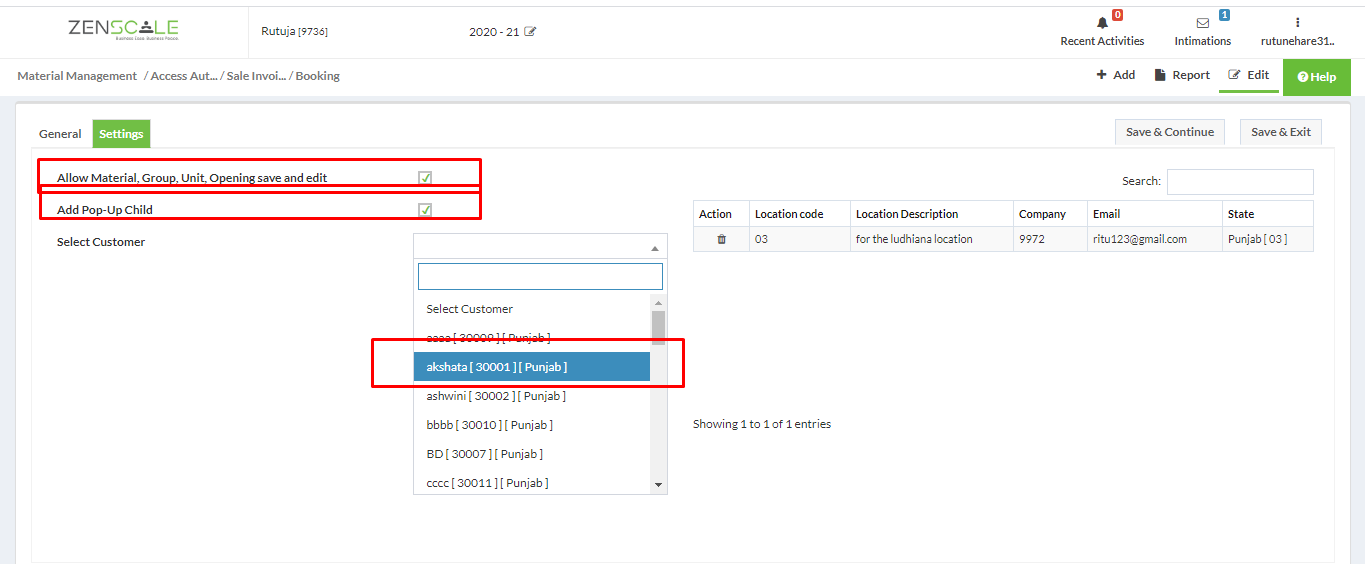 8. Click on save and continue.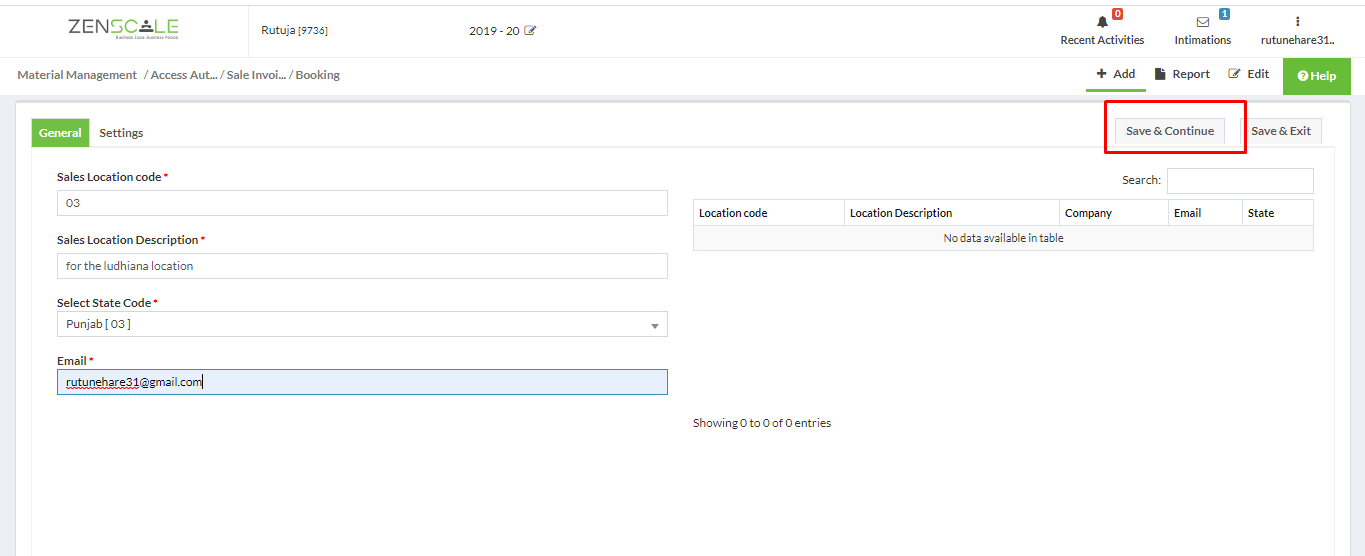 8.It show that location saved successfully,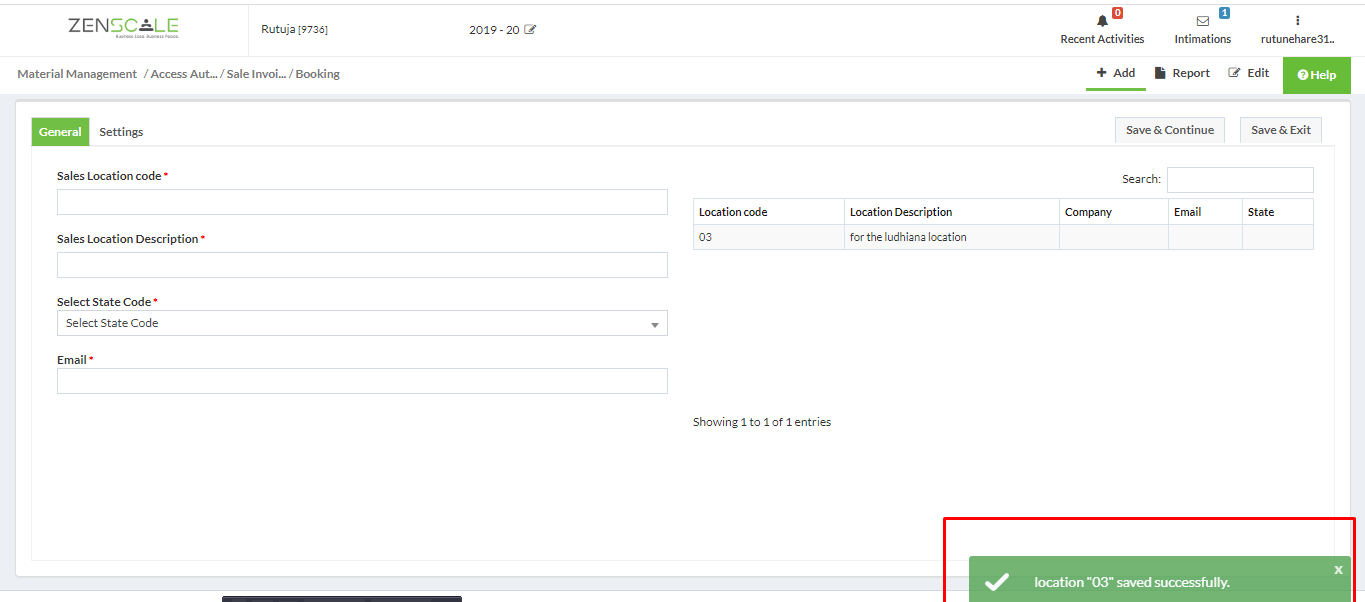 9. We can edit location also by using option which is highlight in below page.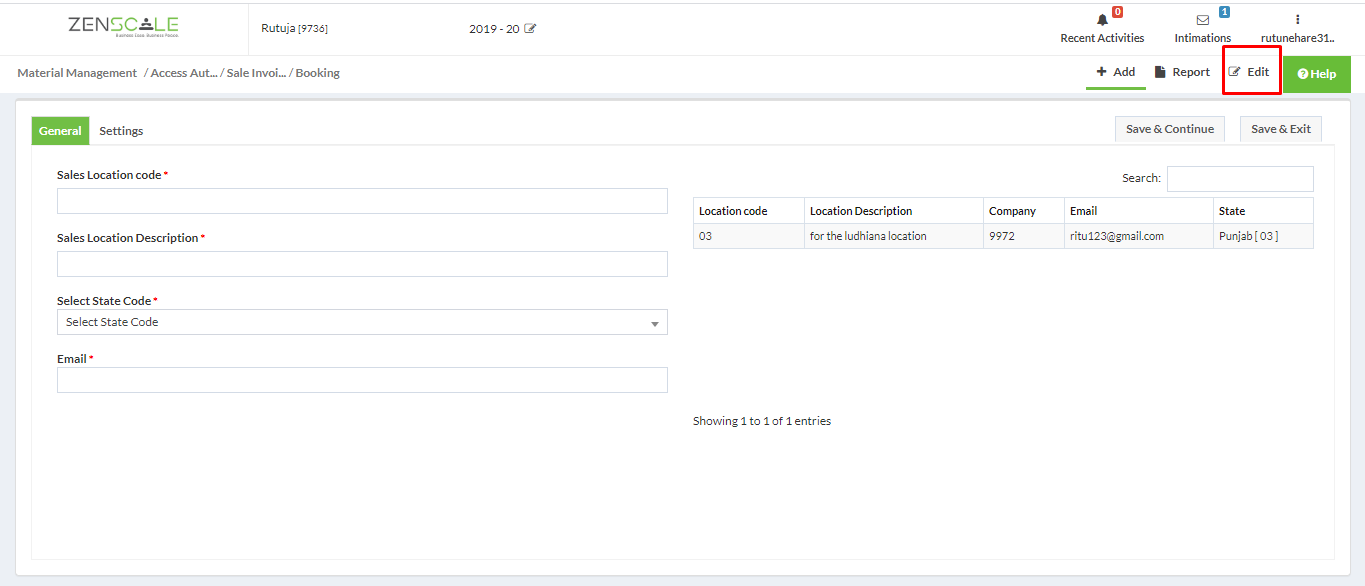 10. To see report click on option report.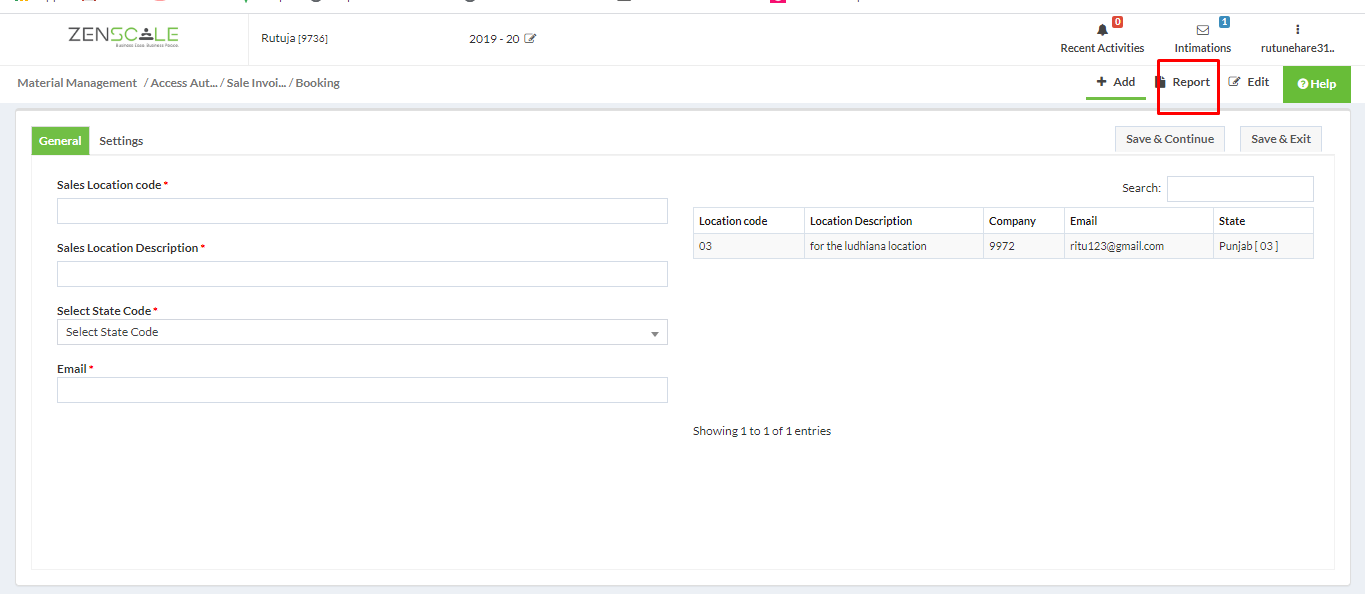 11. The report will show,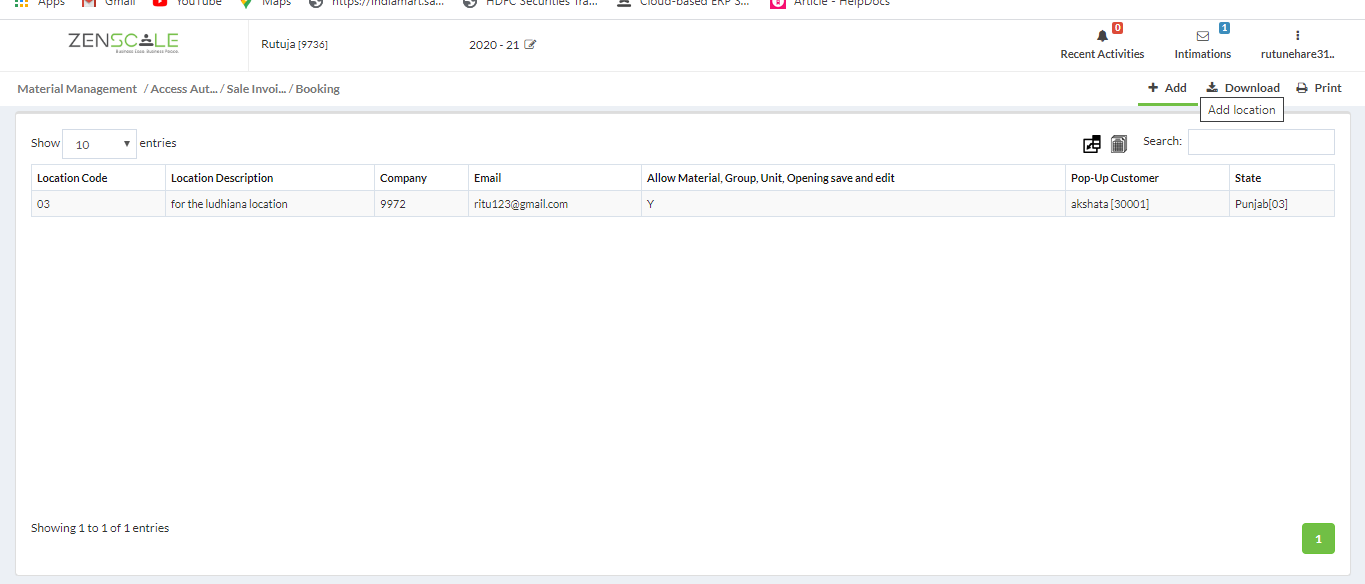 12. Set the series for Branch sale ,for that click on document series.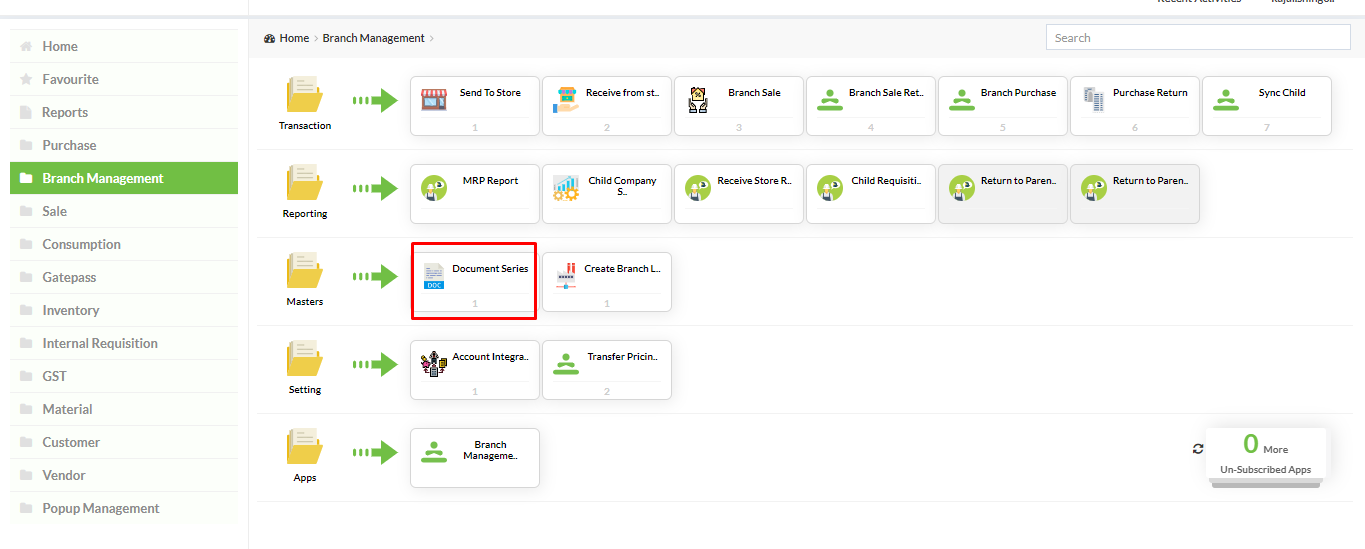 13. Select all the option according selected module.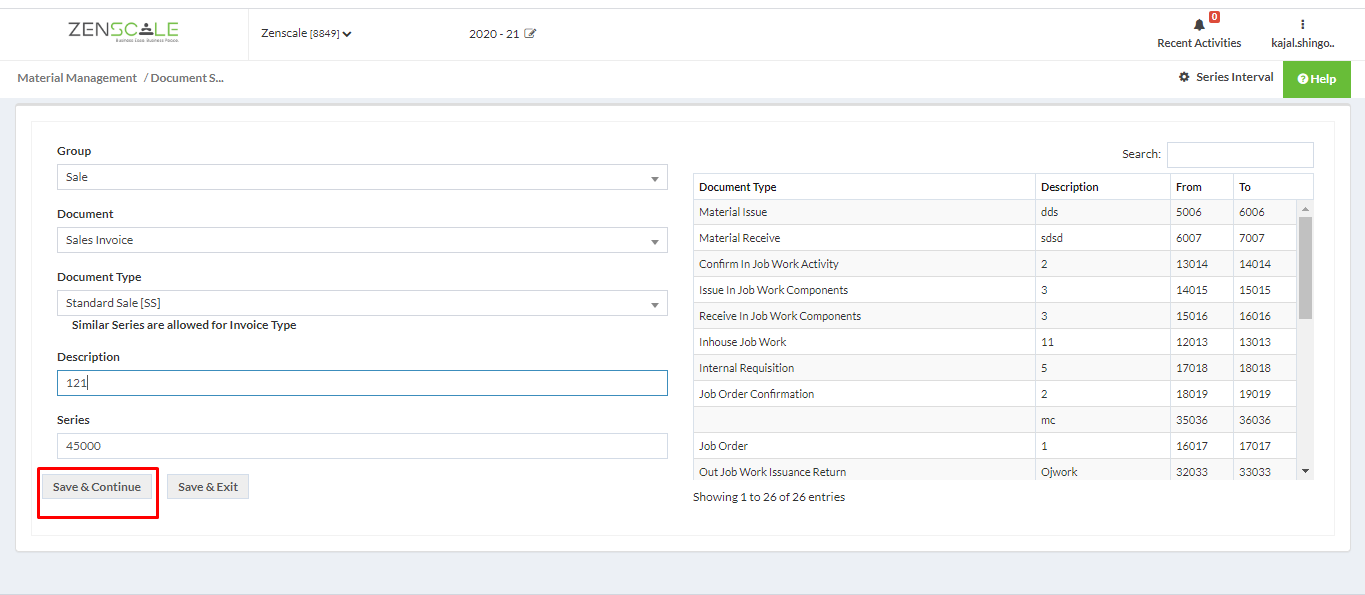 14. It will show record successfully,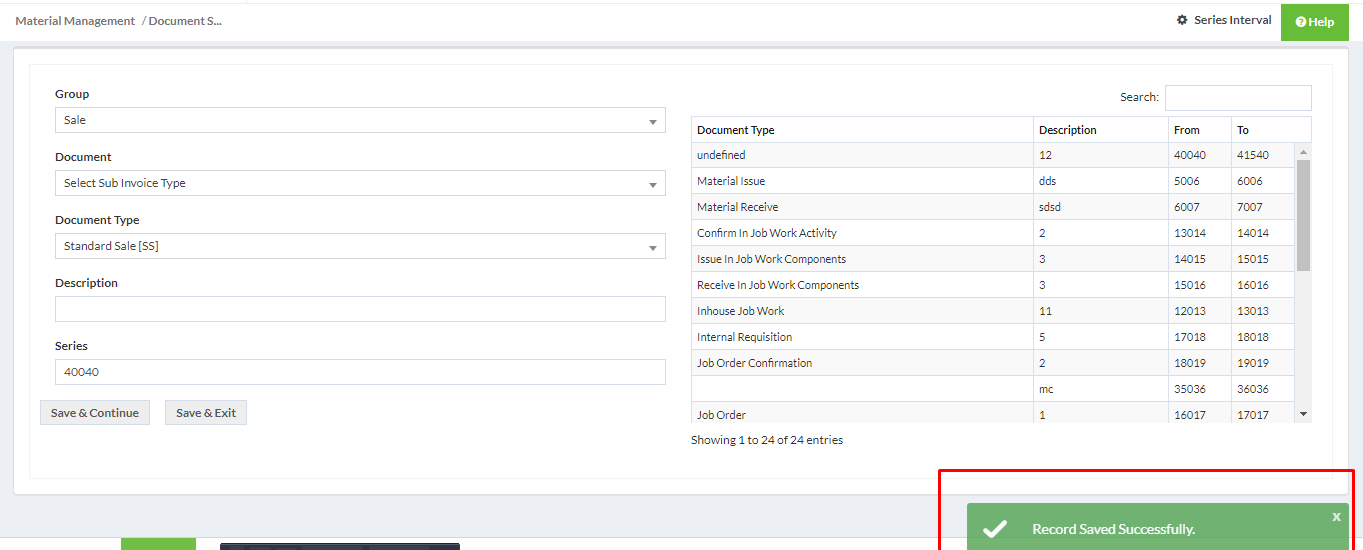 15. Then click on Branch sale.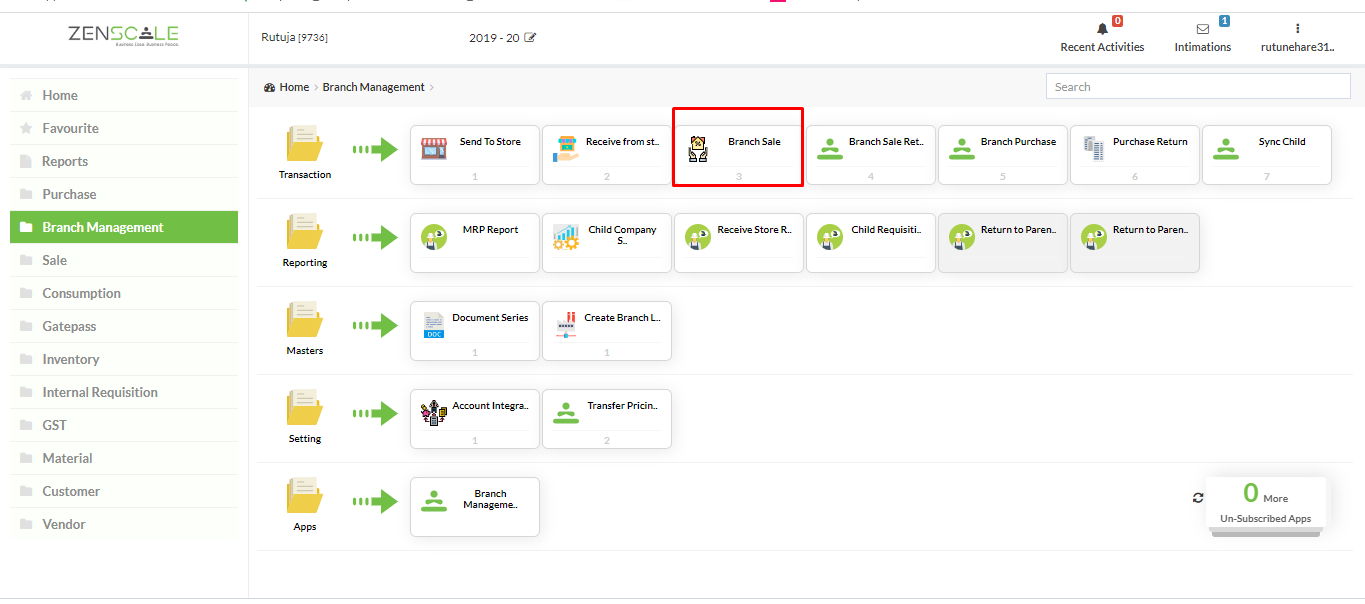 16. The page will show, click on add item.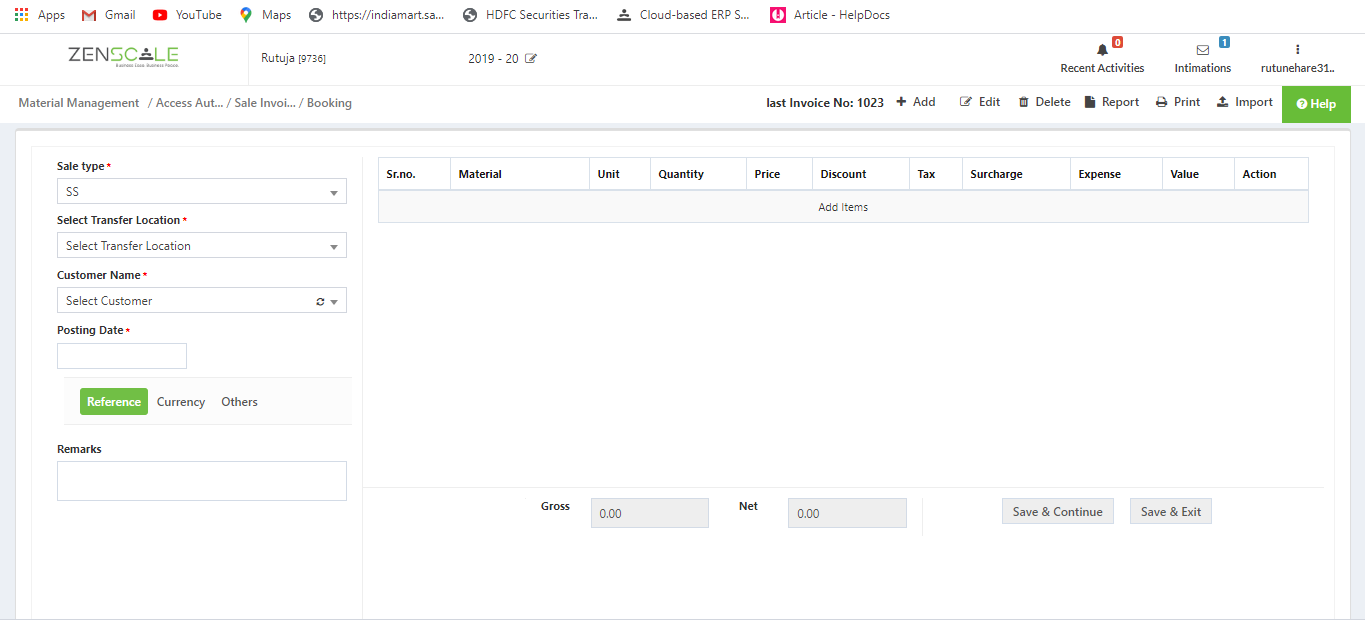 17. Select the material by searching material name and then press enter. Also add quantity and price and then click on add.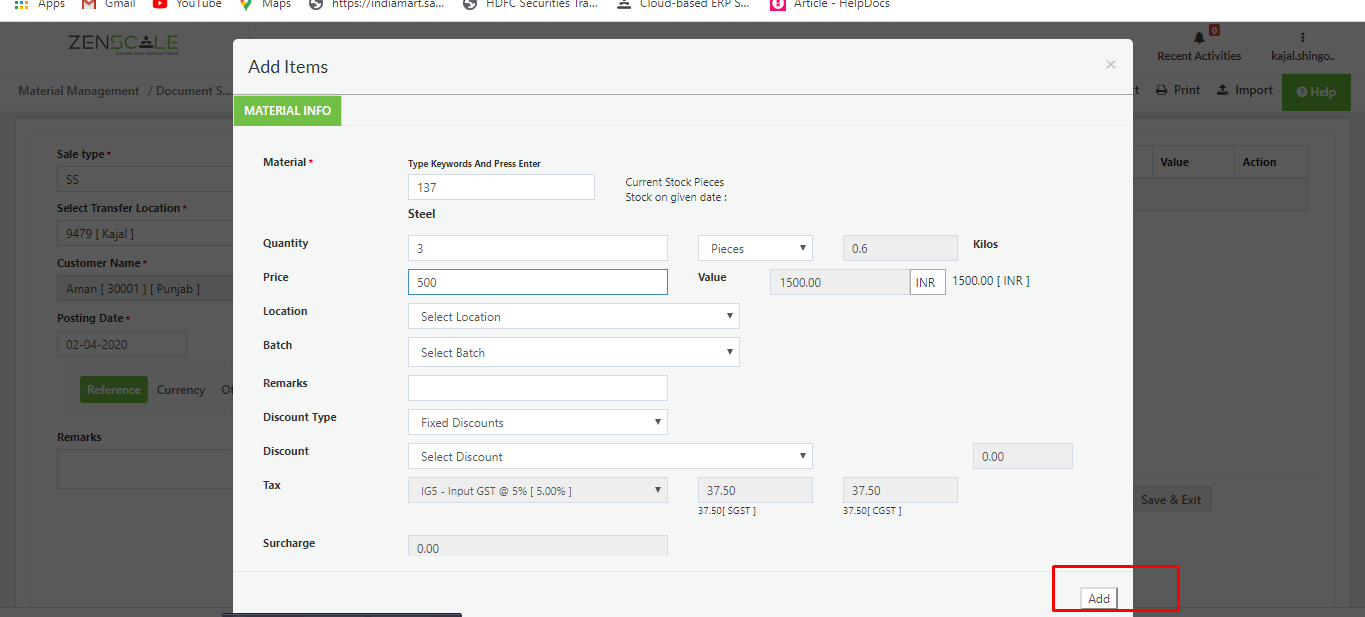 18. Then click on save and continue.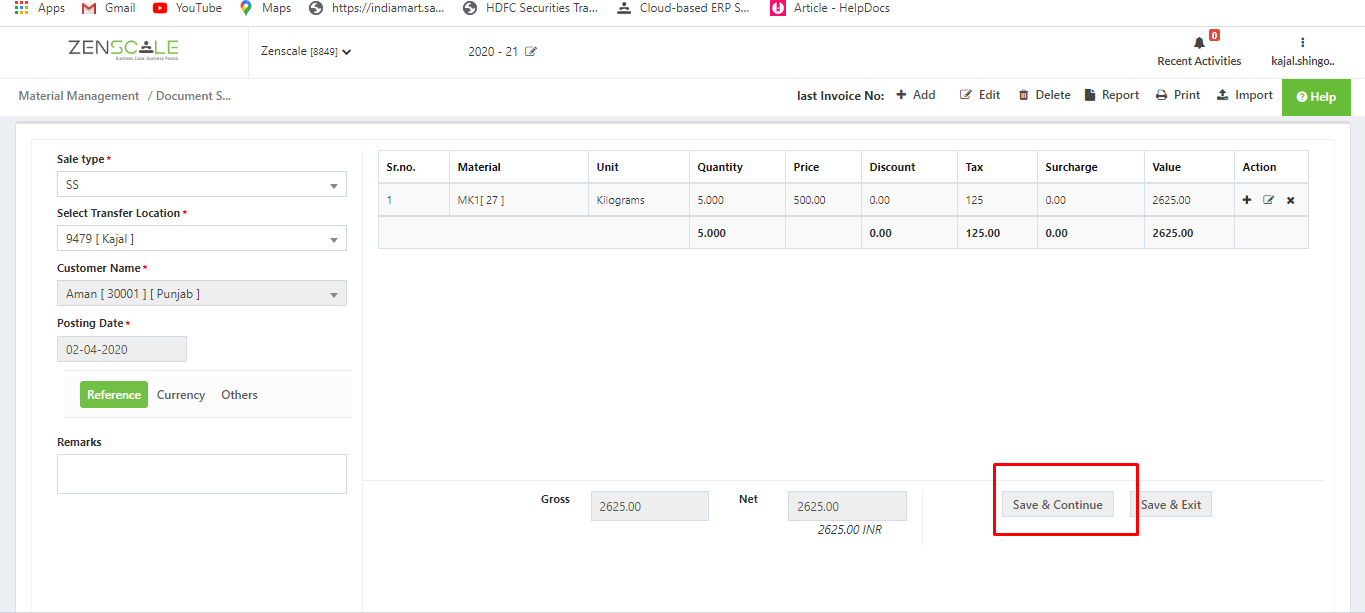 19. It will show, if we want to print the document , then click on "yes, print it".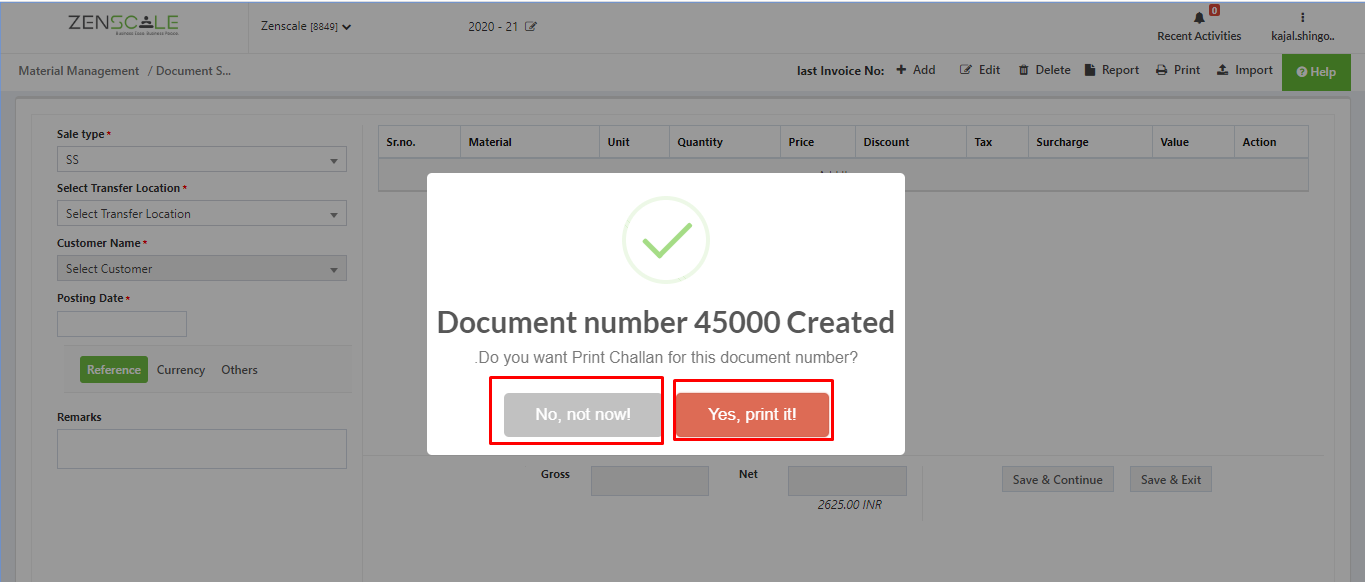 20. After that it will show the sales print based on the selected Print layout.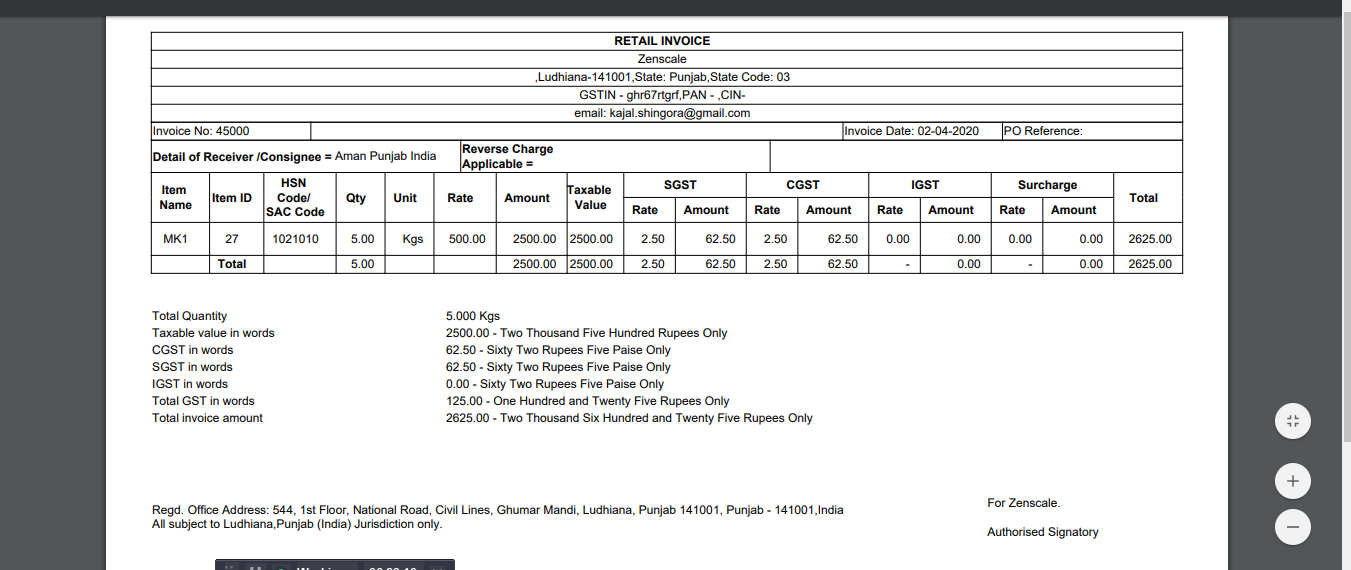 21. If you want to delete or edit the saved document click on the icon shown below.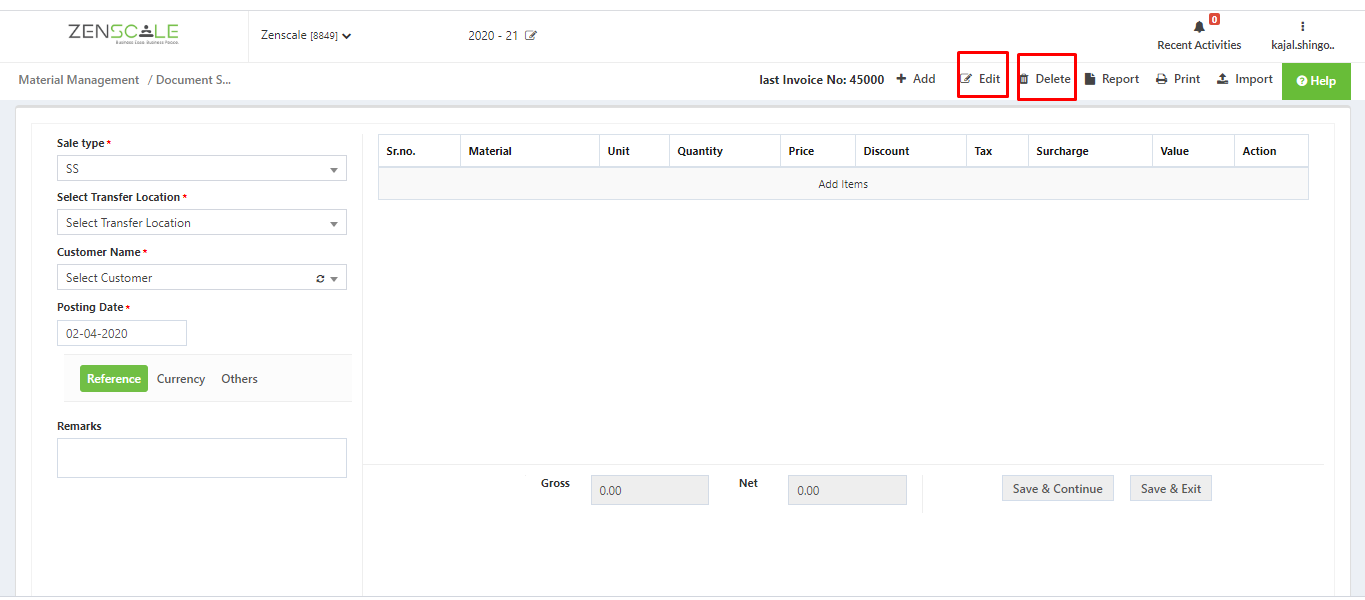 22. Click on report icon to check the saved documents.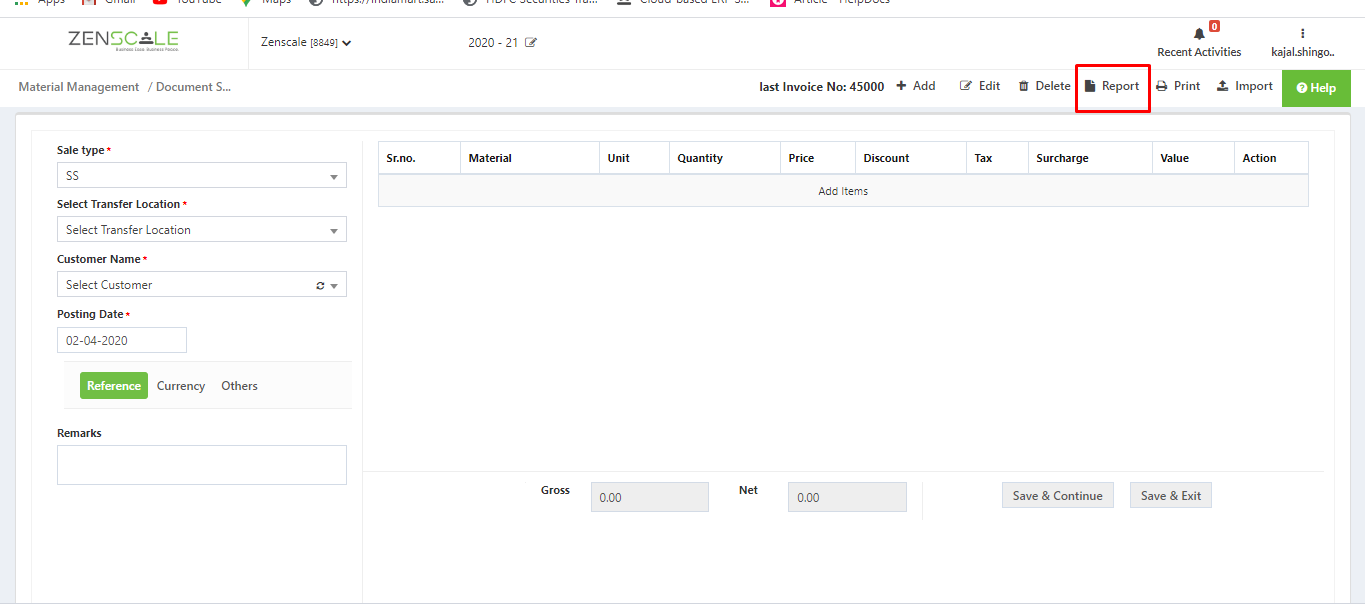 23. You can verify and download the report in excel as well.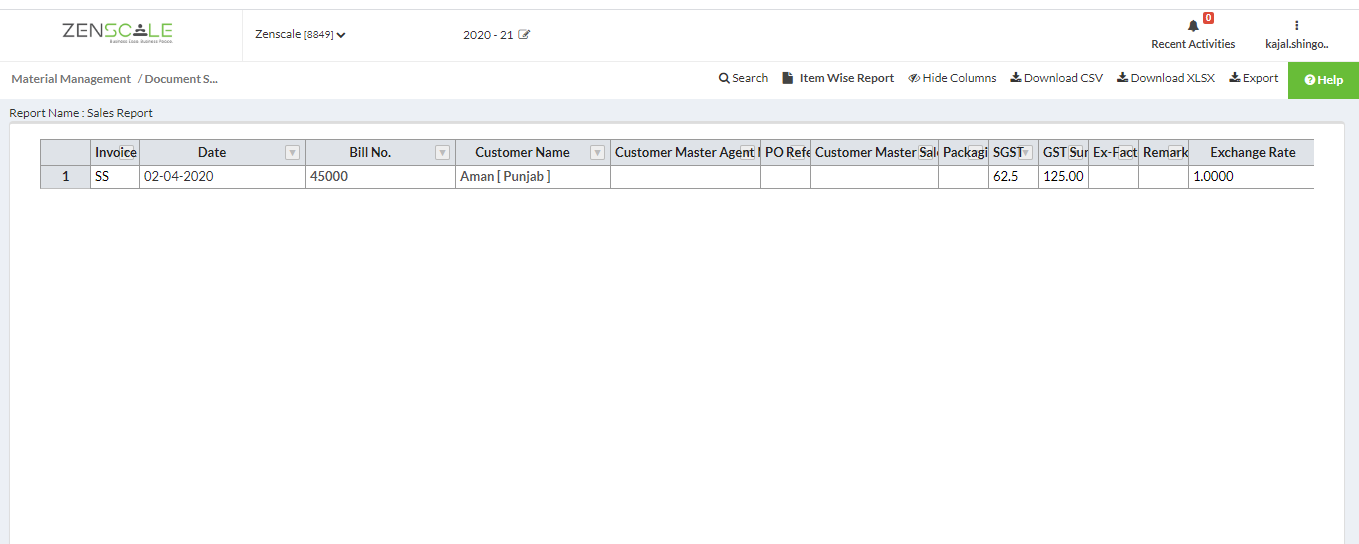 24. To get the print click on Print icon.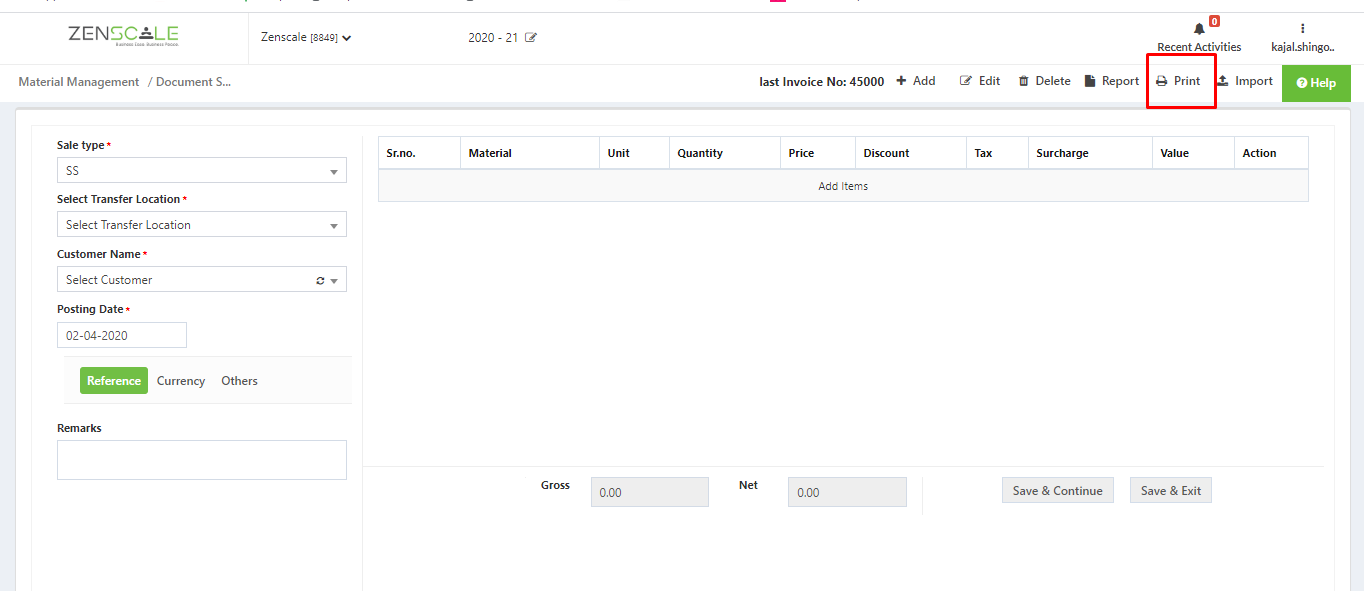 25. Select the created branch sale.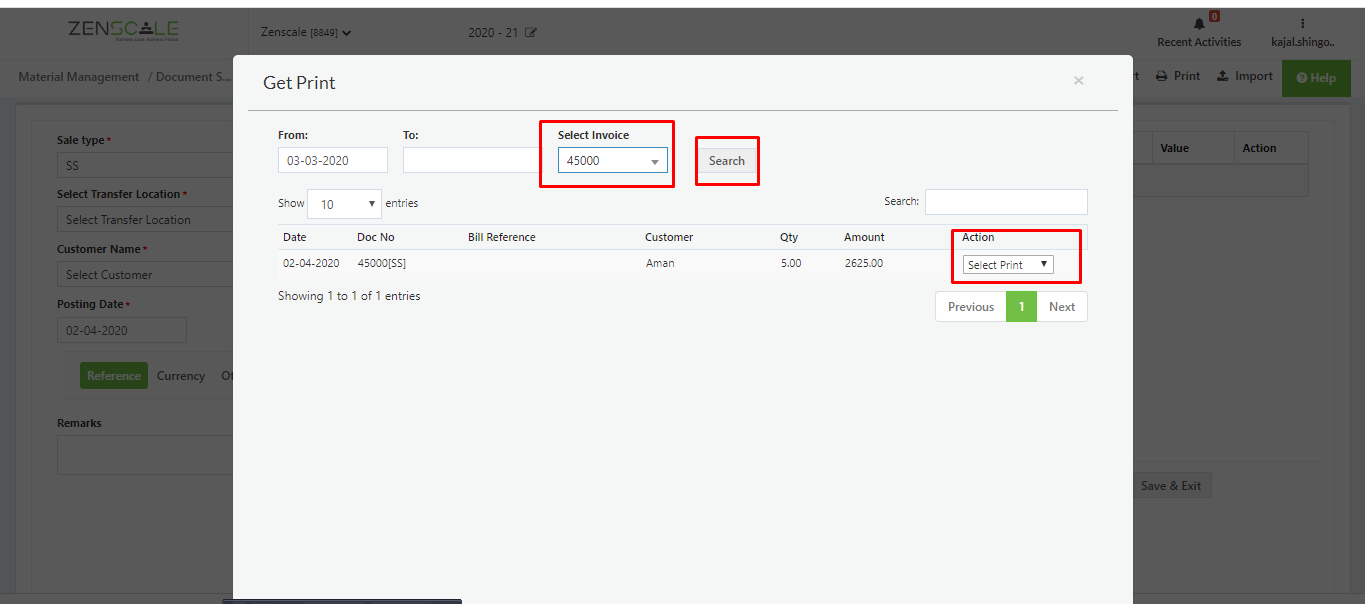 26. Click on action to get print.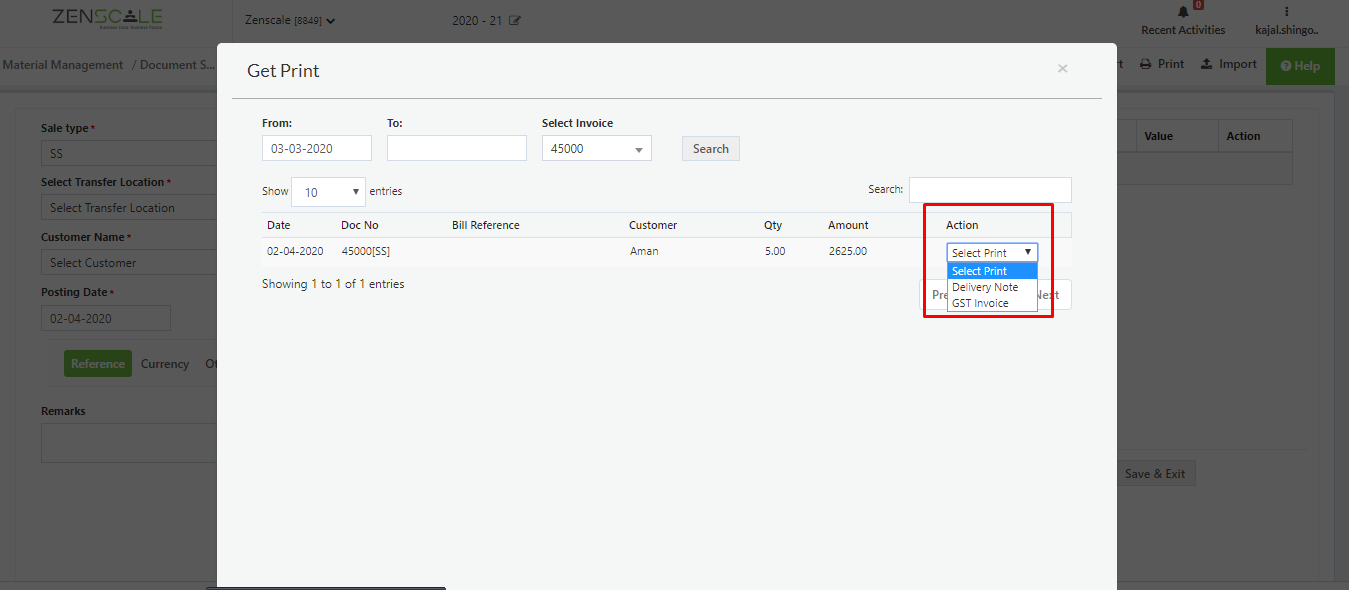 27. If we click on delivery note the print will show,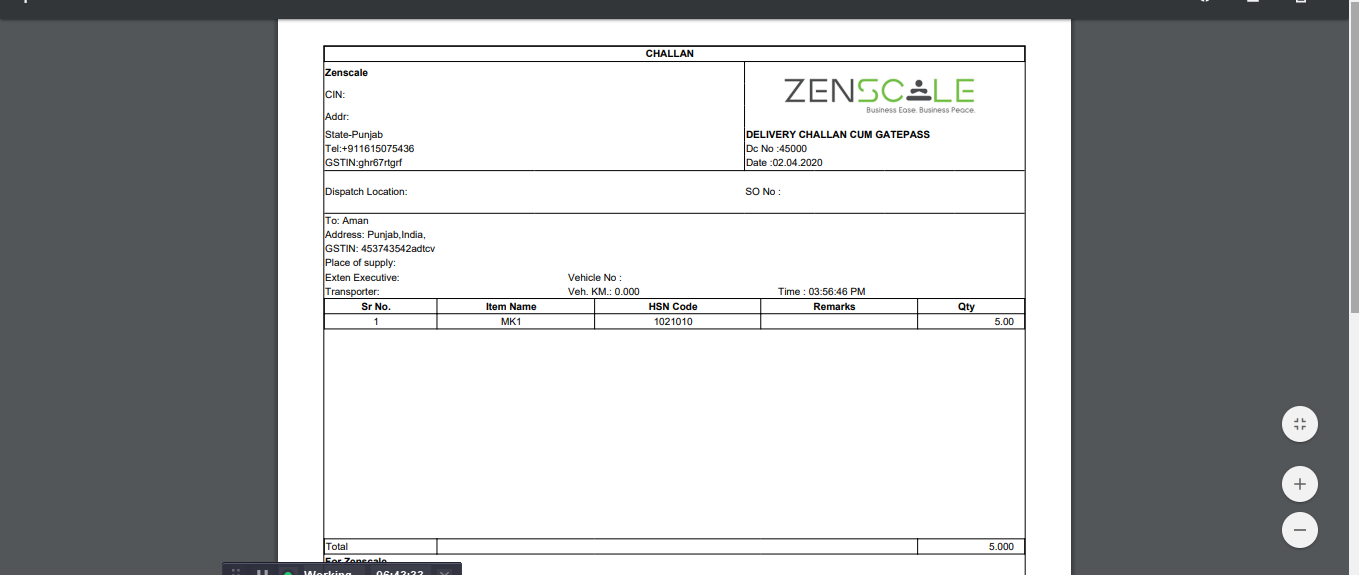 28. If we click on GST , the GST invoice will be show.