Task Management in a Large Scale Steel Tape Manufacturing Industry!
Task Management in a Large Scale Steel Tape Manufacturing Industry!
Updated by Rahul Kanda
A Measuring tapes manufacturing Company
Ludhiana, Punjab
Subject of the Case
How a measuring tape manufacturing company is able to keep a track of interdepartmental tasks assigned to team and manage the organisational hierarchy for tasks re-assignment?
About the company
Established in the year 1950, in Ludhiana (Punjab, India), Client is known as the most reputed manufacturer and supplier of Steel Pocket Measuring Tapes, Fiber Glass Tape Measures, Steel Long Measuring Tapes, Metal Wires Tape Measures, Measuring Wheels, etc.
Known for their features like durability, light weight, perfect finish, easy to use and precisely designed, these products are highly demanded in the market.
As per the needs of their customer, they provide these products in different specifications.
The offered products are manufactured using high quality raw material and advanced technology as per the ISO 9001:2008 certification. To ensure their best quality, these products are tested by their quality experts on different quality parameters.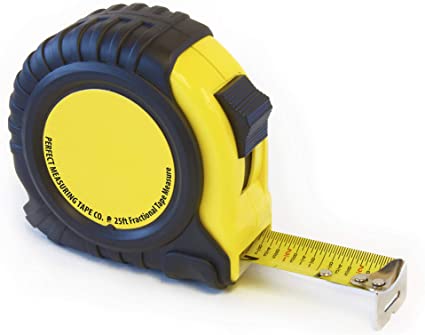 Overview
Before the Implementation of ZenTask, we analyzed the following shortcomings in the manual assignment and submission of the tasks:
The owner finds it difficult to keep a track of the tasks assigned to the first level of users i.e VP, General managers etc.
It was a cumbersome process for the first level of users to further assign them to second level of users and further to final and third level of users.
Though Google spreadsheet provided a platform to have a list of all tasks but various features such as Dashboard, real time tracking, user wise list were missing.
They demanded a tool which can provide them real time analytical report anf graphical dashboard that consists of user wise Calendar, Performance charts, list of tasks.
To cross check the quality of task performed, they required a feature where a Closure user can check and finally close the task.
Since in a big organisation like them with more than 75+ users, many of the tasks are performed on a regular basis, hence it was cumbersome for the Admin to manually assign those tasks again and again and track them.
Since there were no reminders being set upon tasks, many of them used to get missed hence degrading overall efficiency of the organisation.
They wanted to track the grievances shared by their employees on a single platform and automatic assignment of those grievances to users as per the default group they are responsible so as they can act upon their resolution within the predefined days.
The ideal time to complete that task and actual time taken to complete the task were not recorded, hence the analytical comparisons report were not available.
 Due to all of the above reasons, the need emerged for a powerful tool which can be given to all of the users and the overall progress of the users activities could be checked on a real-time basis on a single dashboard by the owner.
Approach
Taking into consideration the aforementioned challenges, the Zenscale's Team decided to came up with the following approach:
 Offering a tool which could:
Have three level assignments for each task created by the admin, if required.
Offer Real-time Dashboard and Analytical reports to check the progress on a single screen.
Have a Closure user option to cross check the quality of task performed.
Create a recurring task and assign it automatically along with predefined delivery days required to submit it.
Notify the users on email and Mobile app to submit the task within due dates.
Have a Help desk feature to report all the employee's grievances.
Generate a Comparison report for the actual time taken to execute a task.
 Features offered
To achieve the desired results, following features of ZenTask were offered to the team:
Real-time Dashboard
Android app
Analytical reports
Task creator
Three level assignment
Setting committed dates to perform within timelines
Admin user
Documents upload feature
Recurring task
Closure user
Performance charts
User wise Calendar
Reminders and snooze
Tags and conversation
Summarized status on dashboard
Help desk
Results
Following results were achieved post the implementation of above mentioned features:
The owners of the Company was finally able to get rid of the excel and spreadsheets.
He was able to keep a track of all tasks on a single platform.
He got freedom to assign a recurring task manually again and again.
With the help of Closure user he could cross check the authenticity of each and every task closed.
Mobile app further enhanced the productivity even while working remotely.
With the help of reminders, no follow up gets missed.
Having performance charts on Dashboard further helped him incentify his payroll.
Having the status of each and every task on a single dashboard helped him further having one-on-one meeting with his key account managers.
Help desk feature resulted in employee satisfaction.
Comparisons report gave glimpse of user efficiency and capacity.
Overall digitization.
Better Work culture.
Conclusion
With the implementation of the Zenscale cloud based solution client achieved:
Automation in trace-ability of Organisation Tasks on a single platform.
This resulted in Time management that he could further utilize in other important activities.
Better visibility of entire organisation processes on a single platform.
Ease of the working with the help of real-time cloud based tool.
Improved results and revenue.