Updated by Implementation
Punch Ignore Interval
Punch Ignore Interval is a setting that is helping to ignore multiple punches while punching IN or OUT.
Use Case:-
Suppose an employee punching IN on Punching Machine. While punching he punches two times by mistake. In this case, Punch ignore interval setting helps to count only first punch and last out for the same.
Steps to be performed:-
 1. Click on Attendance.

2. Click on unsubscribe Apps
3. Unsubscribe Apps > Subscribe

4.Activate Punch Ignore Interval setting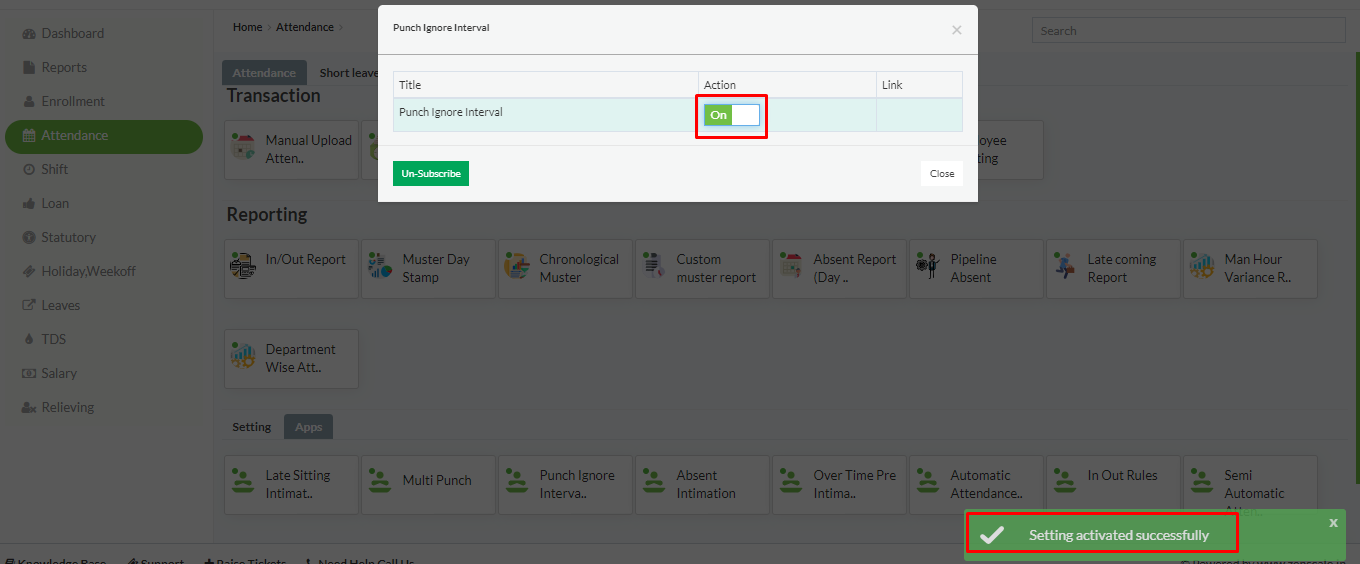 5. Click on Go To Master

6. Input Punch interval minutes

7. Click on save and continue