Updated by Implementation
What is Project ?
Projects is a process that is used by the management to gauge the quality of all the raw materials by conducting checks on a few. The consignment can then be accepted or rejected based on the reviews
This also means that the definition of the project is refined at each step and ultimately the purpose of the progress is enunciated
Overview
The Projects feature of our ERP system helps you to capture the details of all the samples that have been manufactured as per the request and feedback given by the client. This helps to maintain a written record of all deliverable and makes sure that targets are met.
Use Cases
Suppose that there is a company shri sai pvt ltd.The company manufacture cloth.The company accept the details from the client sample and accordingly manufactures samples as per their requests and provided specifications.At starting the days the company did their work manually and it take more time to the employee of that company.
When the company joined with zen scale's system they implemented the project transaction under production planning. The Projects system helps the management to keep a track of the sample's manufacturing process as well as the the logistics.
Steps to be performed
Click on website
https://www.zenscale.in/pp/app_home_beta_new
1. The page will open.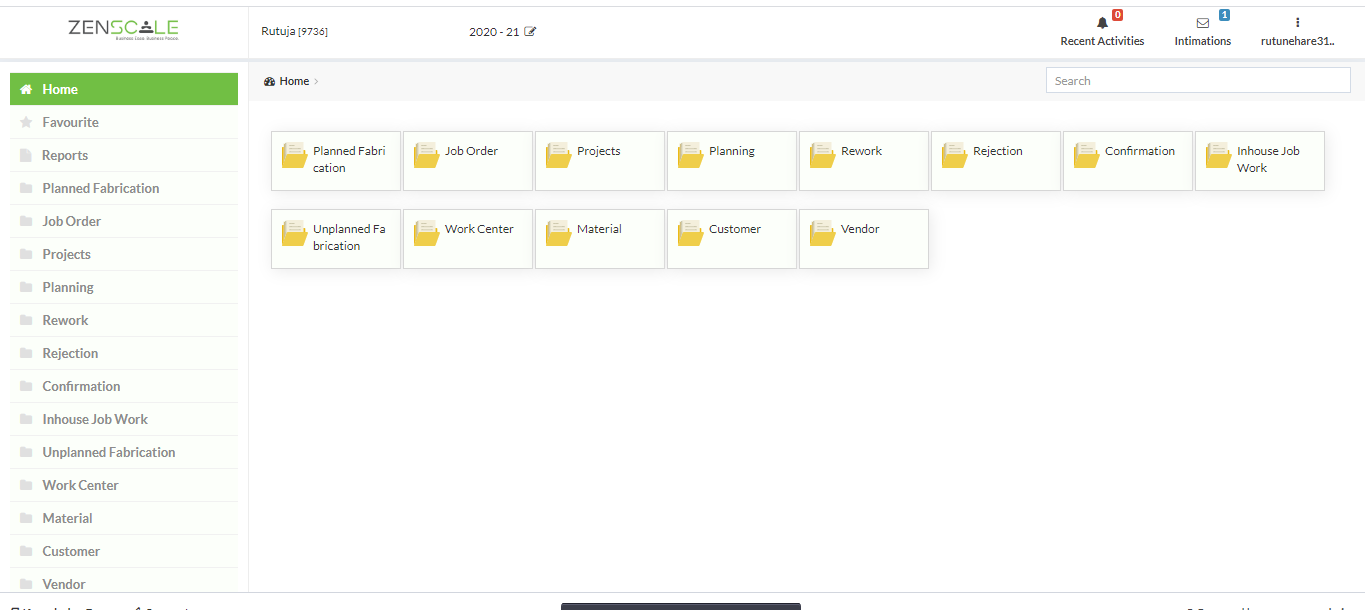 2. Then click on projects sub module.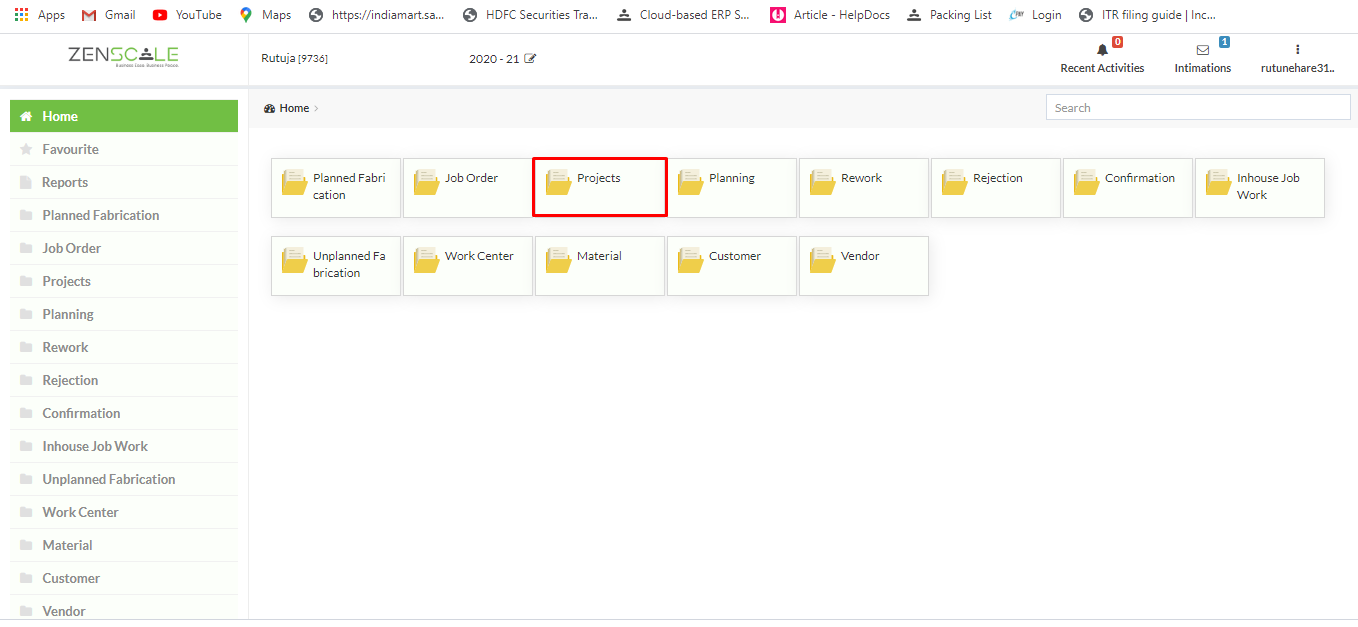 3. The page will open and then click on project transaction.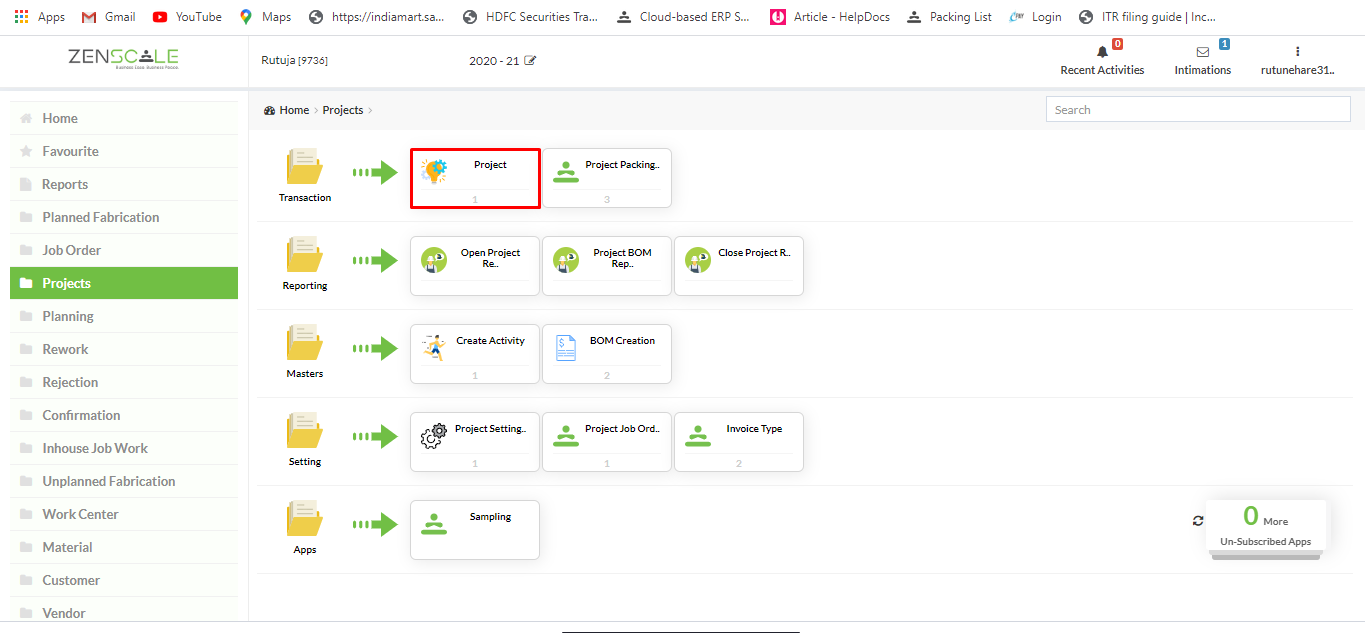 4.The page will show, and fill all the mandatory.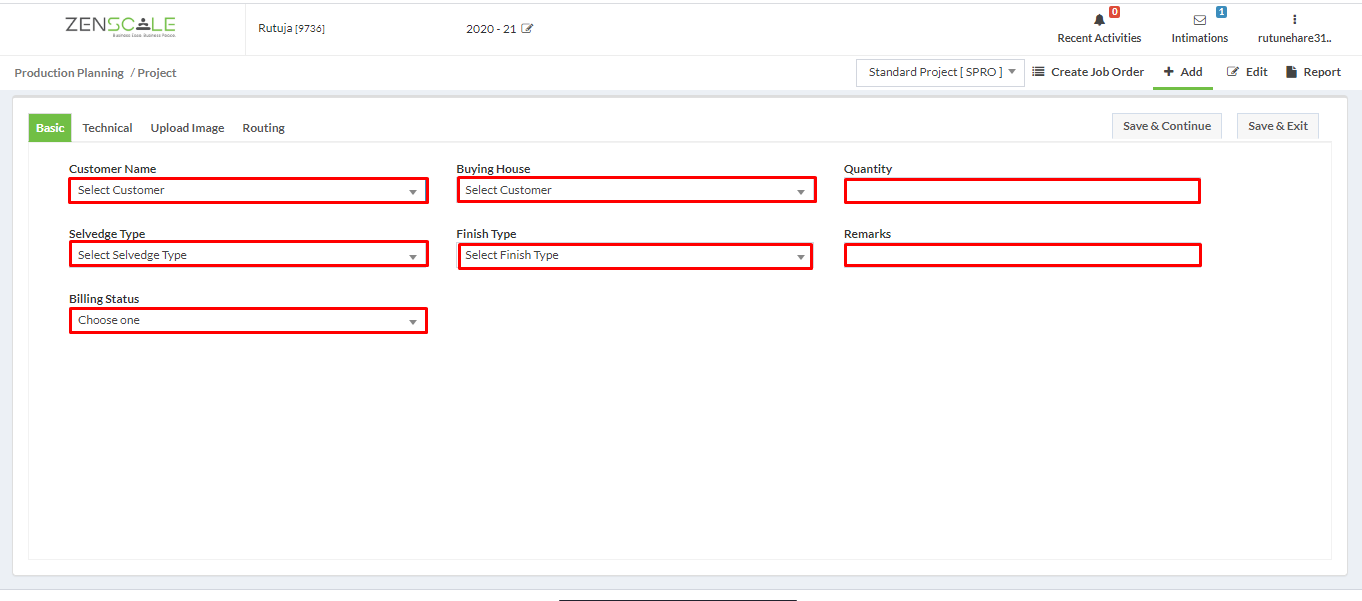 5. select the customer.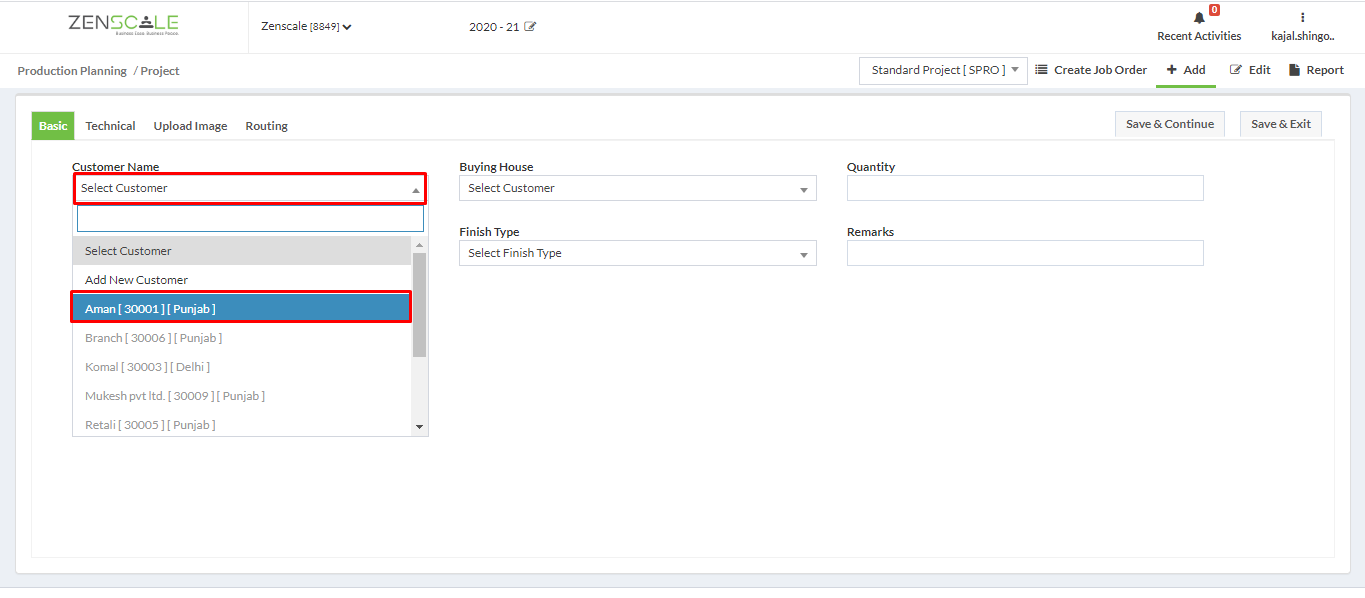 6. select the buying customer.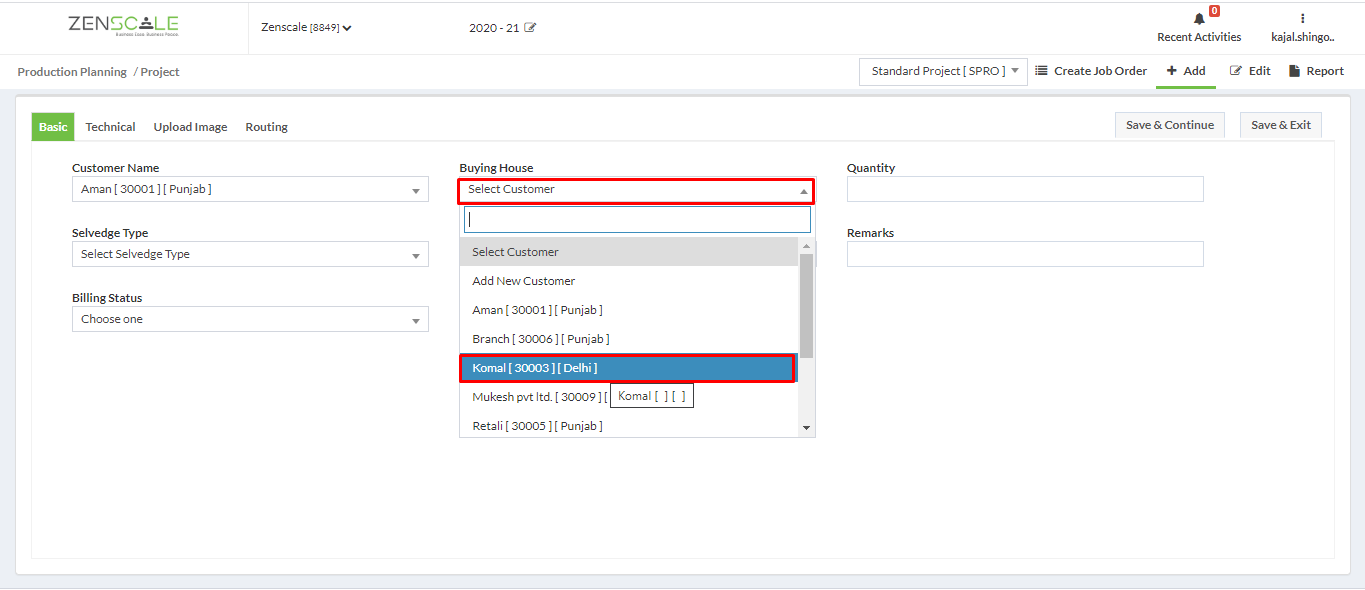 7. Enter the quantity and billing status.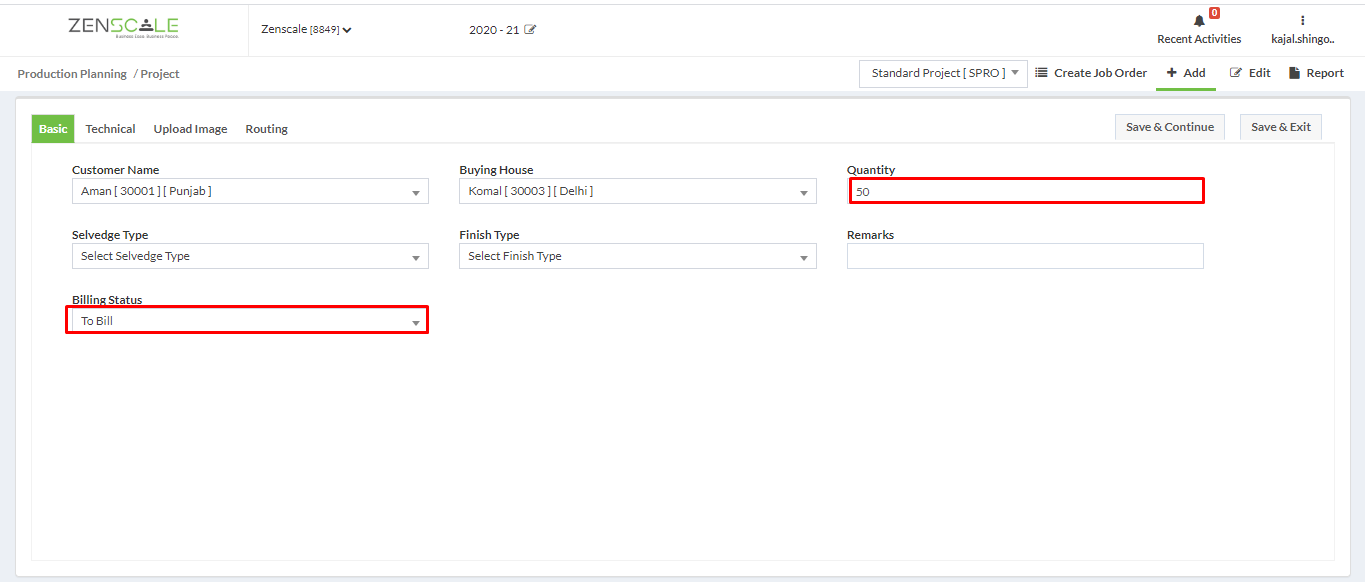 8. Then click on saved and continue.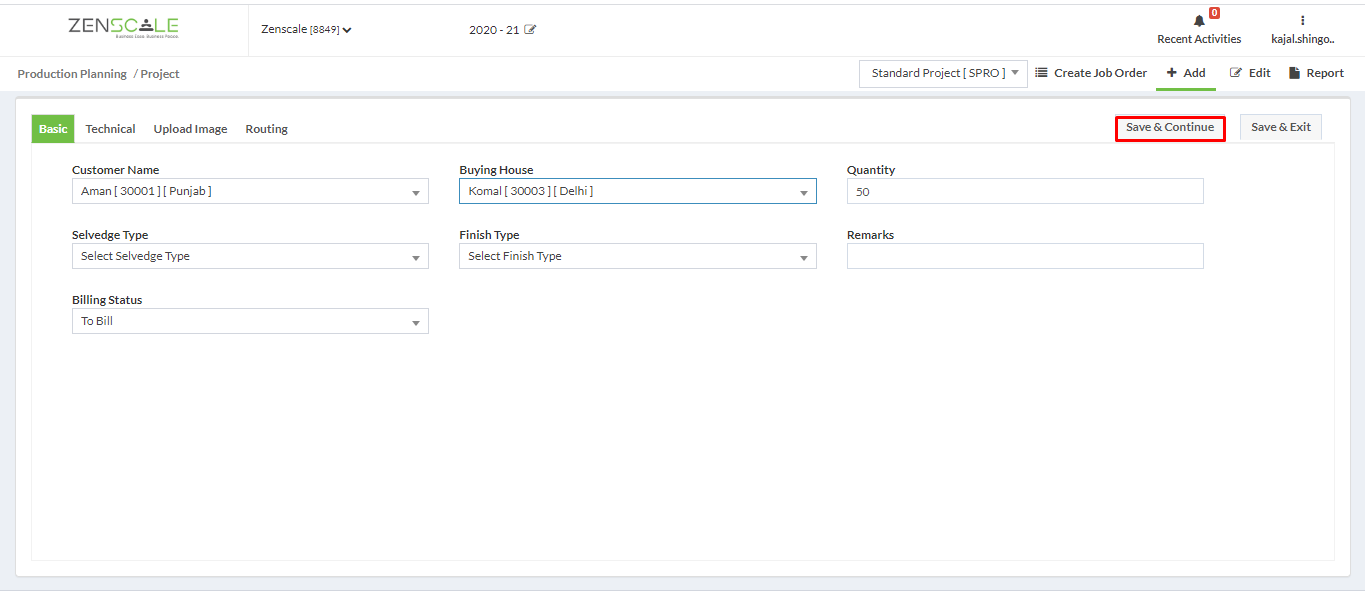 9. Then it show that project created successfully,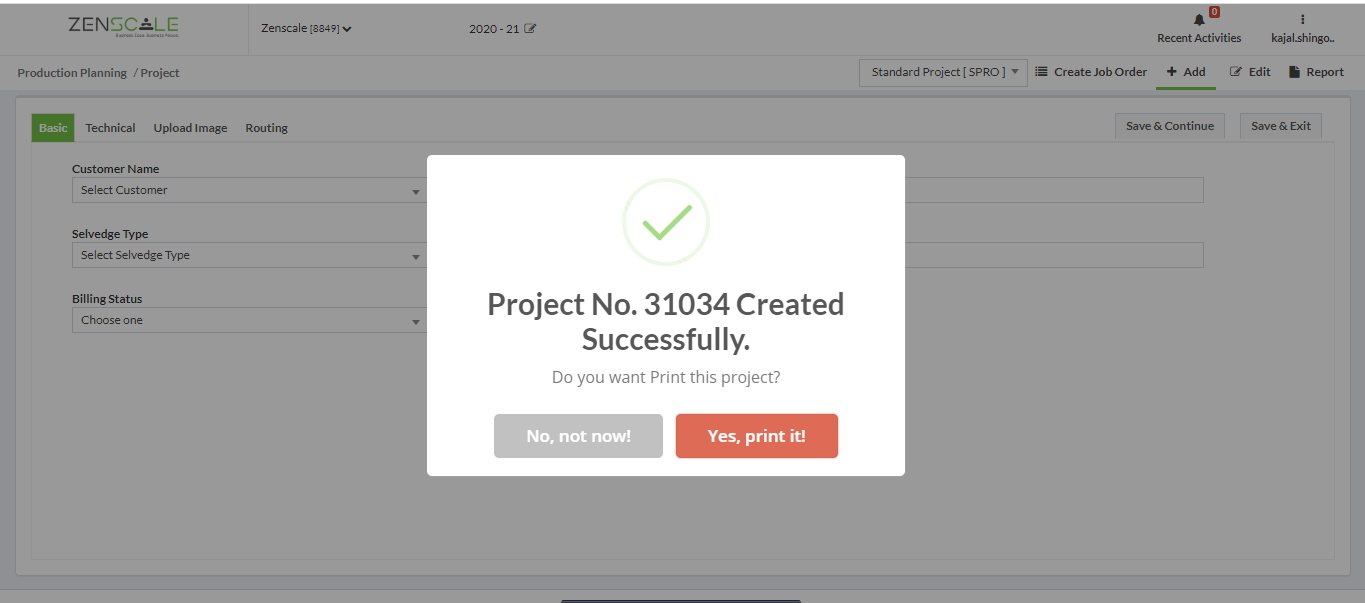 10. As usual required click on print.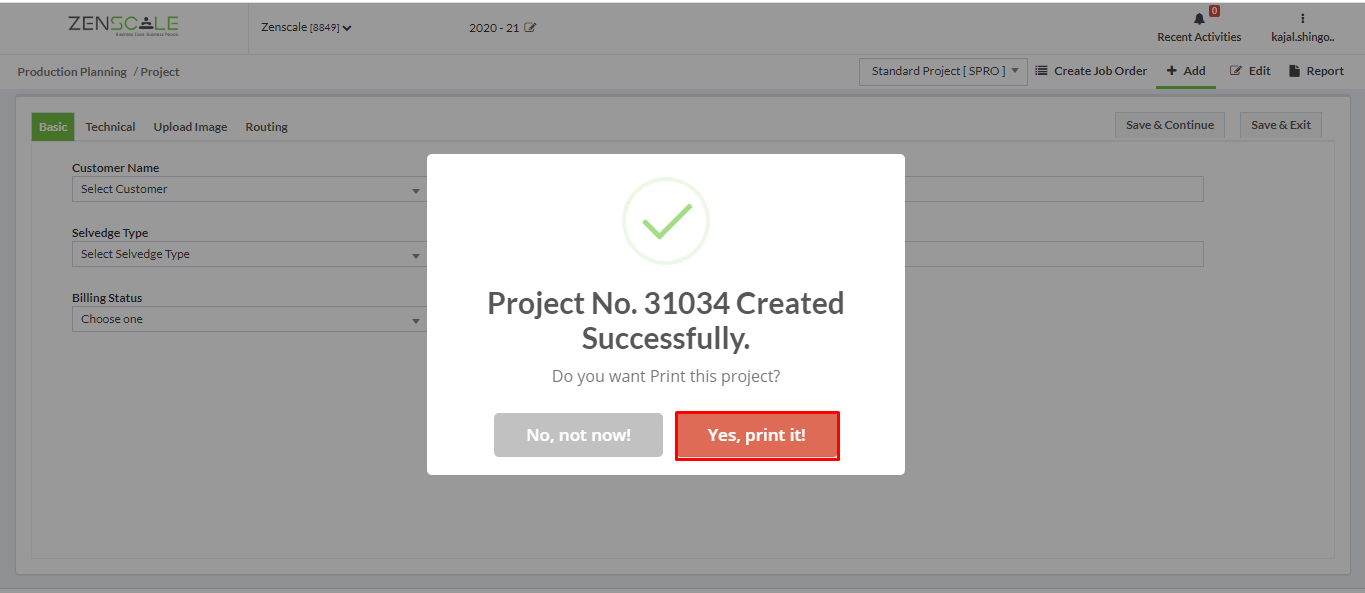 11. The print will show that,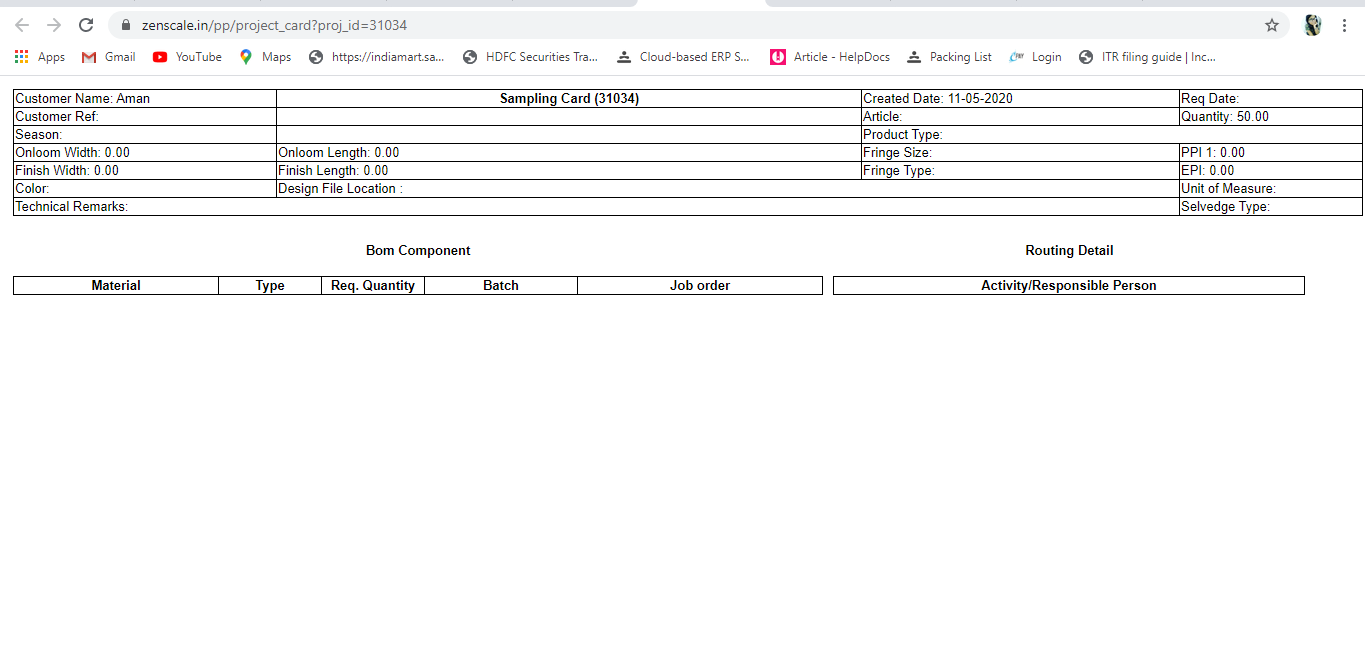 12. If we have to edit the created project click on edit option.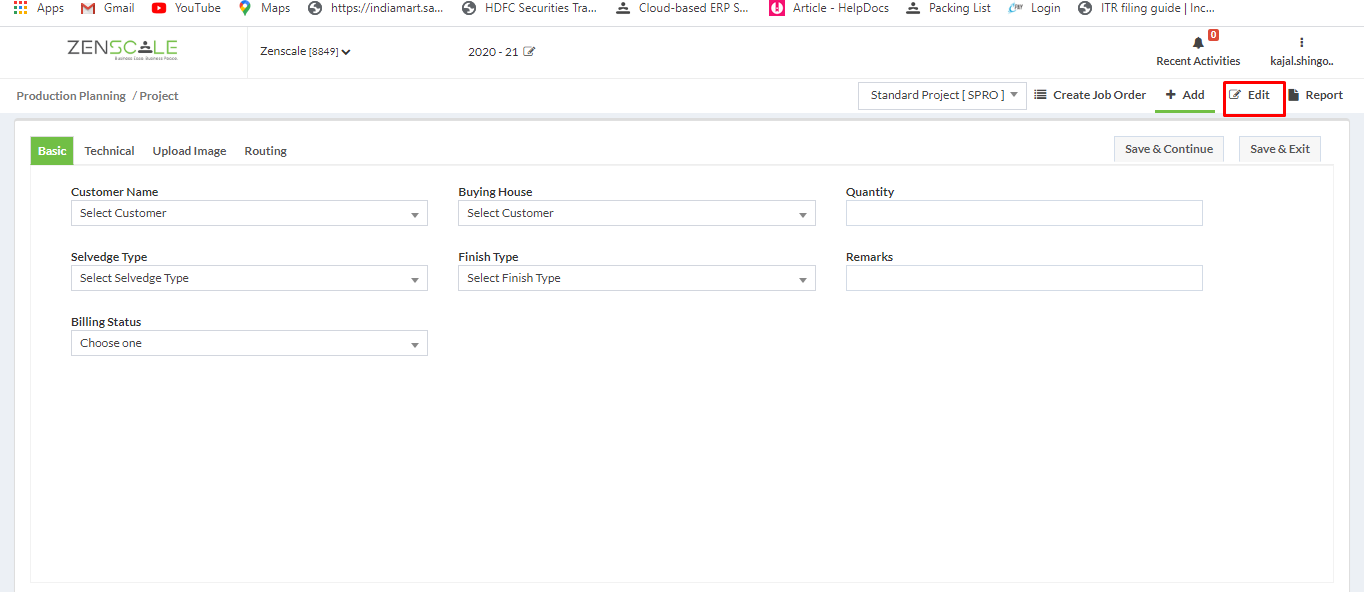 13. To see the report click on report.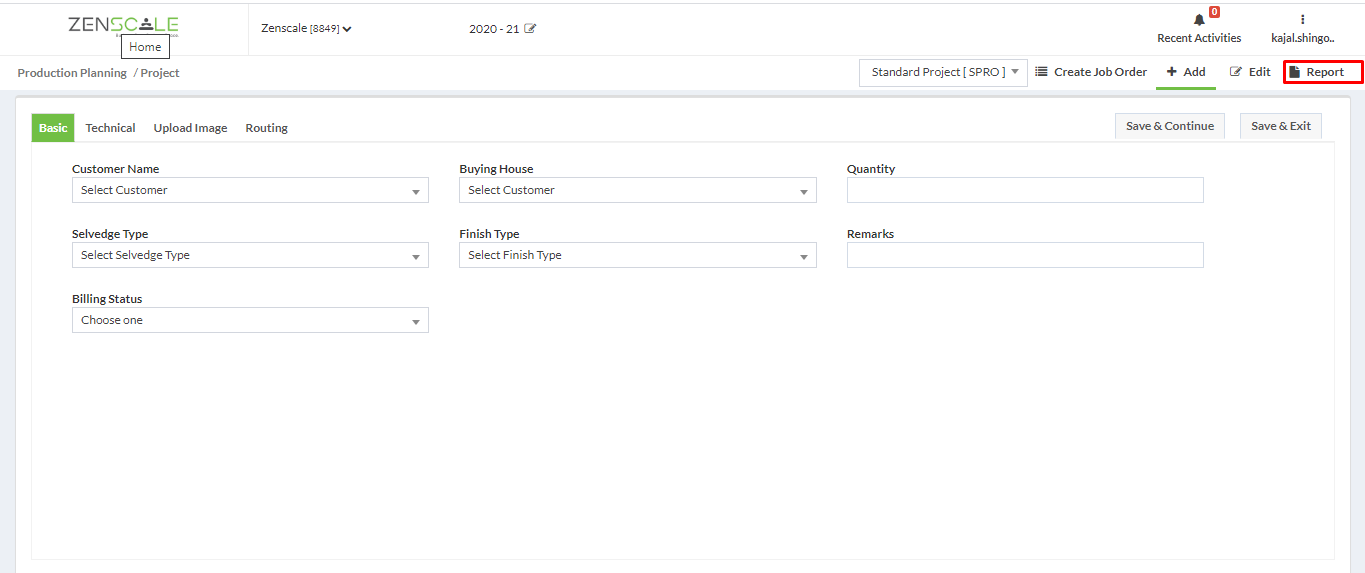 14.The page will open select the mandatory and then click on search.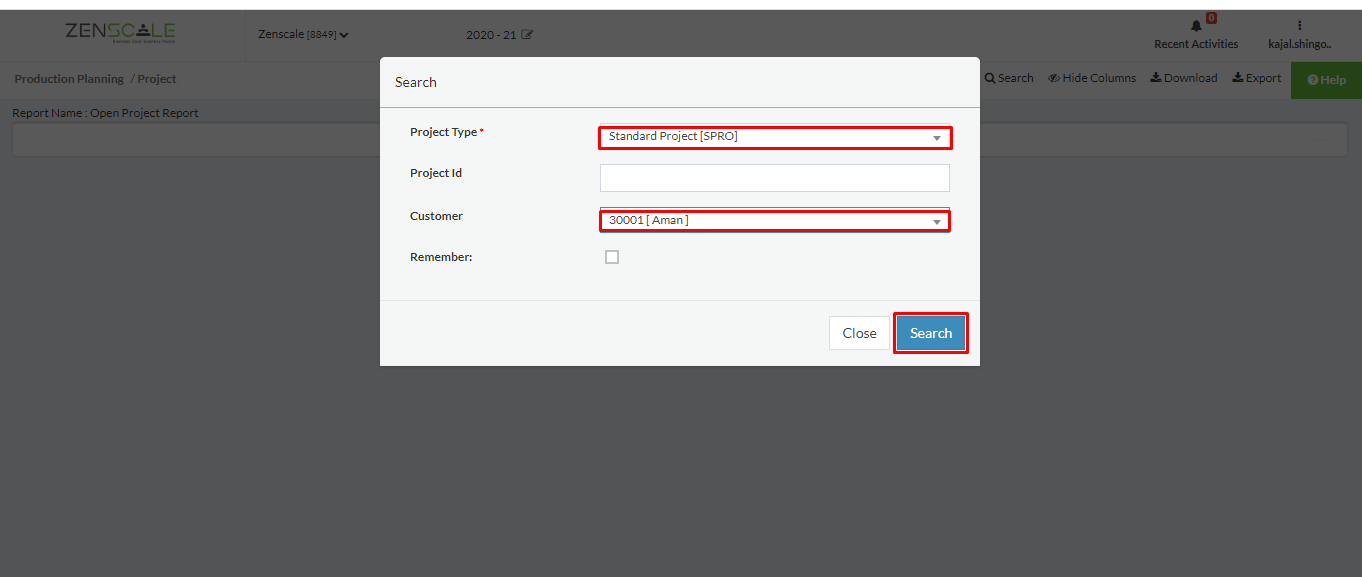 15.The report will show,