Updated by Implementation
What is Compensatory Leave (CTL)?
Compensatory leave is taken as leave, for working extra on a working day or week off. This essentially is defined in the leave rules depending on the company policy.
Overview :-
When employees work extra hours, you might want to give them extra time off, known as compensatory Leave (CTL).In Zenscale,user can adjust employee's hours so the employee doesn't work extra hours and they don't have to pay overtime wages or Compensatory leaves.With the help of this feature user set the total working hours an employee for eligible CTL and also send the approval for CTL to heads accordingly. Approving head decline and accept this request at own end accordingly.
Use Case :-
Let's say you have a private business. You have a nonexempt employee who works 56 hours in a workweek. Instead of paying 16 hours worth of overtime wages to the employee, you give them compensatory leave the next week. In this case, you use the CTL app,instead of paying overtime for the extra 16 hours.
How to Activate CTL Setting :- Following below steps to activate the CTL setting :-
1. Leaves > Unsubscribe apps

2. Unsubscribe apps > Leave

3. Leave > Subscribe

4. Refresh the page
5. Leaves > Leave

6. Activate the leave setting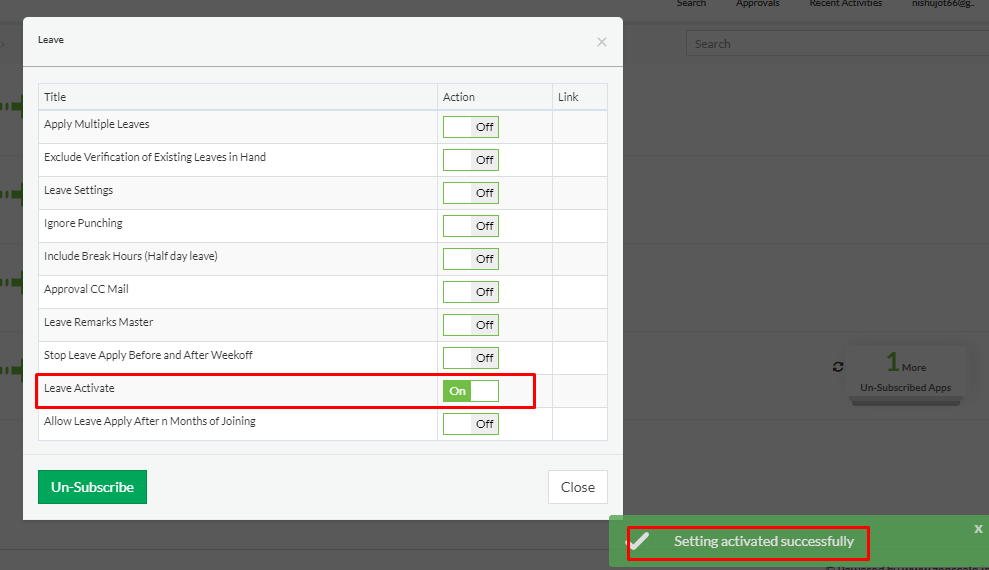 7. Click on Leave Setting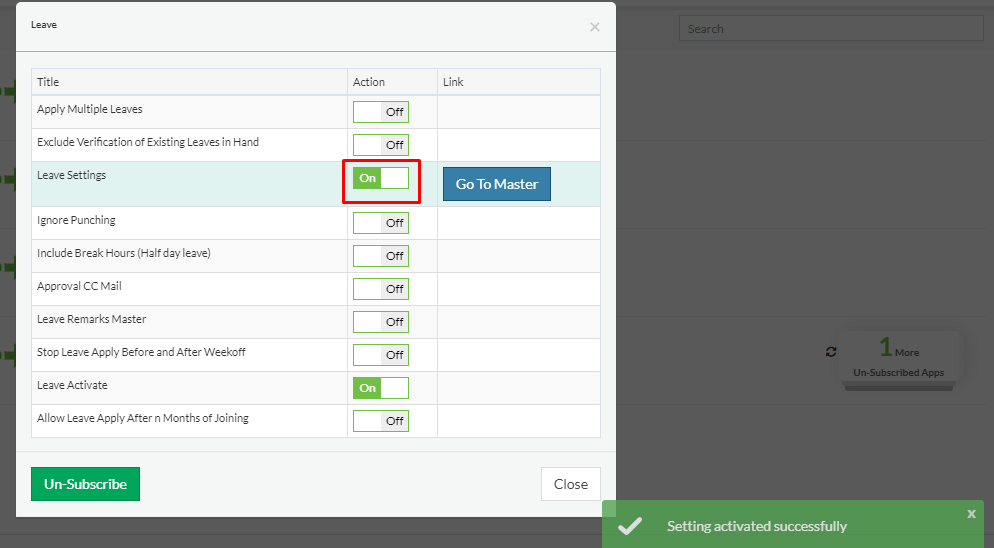 8. Click on Go to Master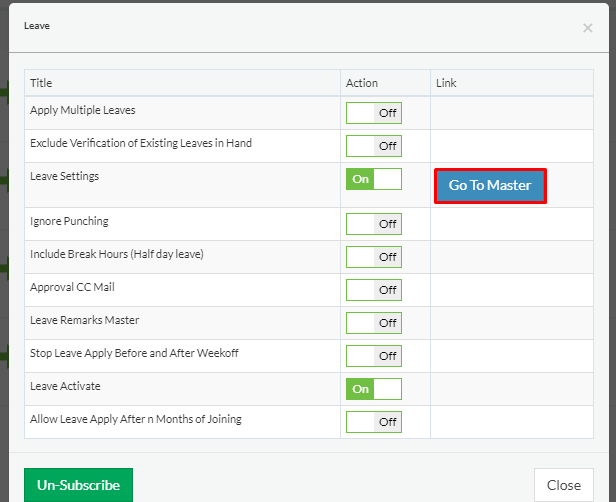 9. Select Leave type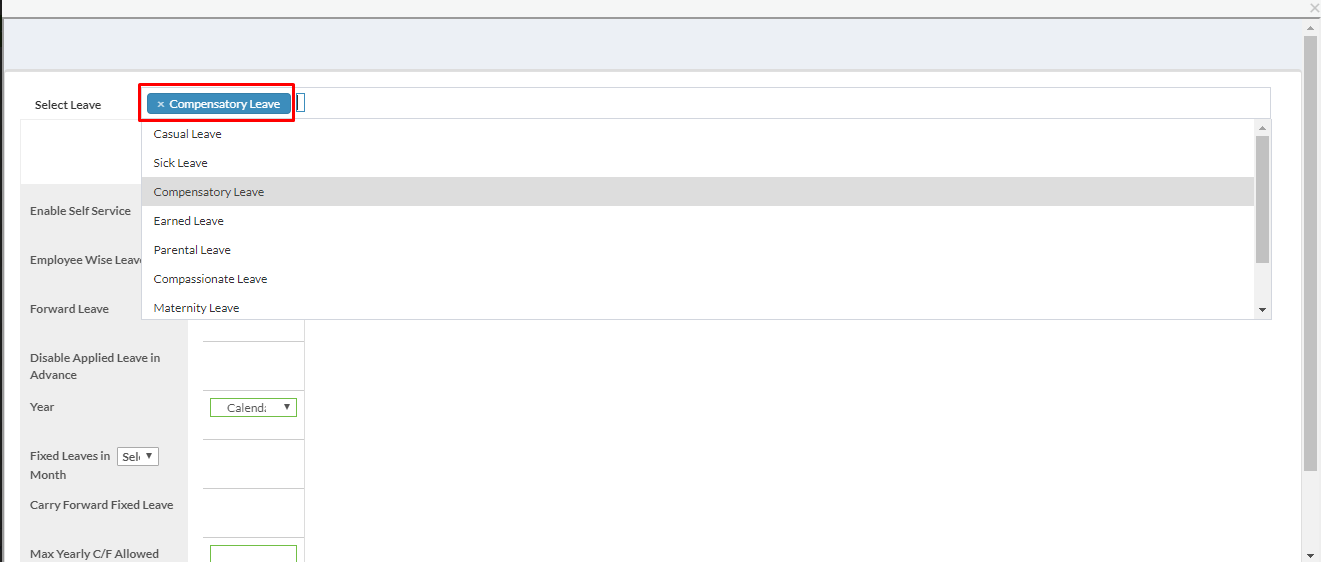 10. Activate the Self Service setting and employee wise setting (If Required)
11. Set Expire days if any for CTL. (Based on your HR policy)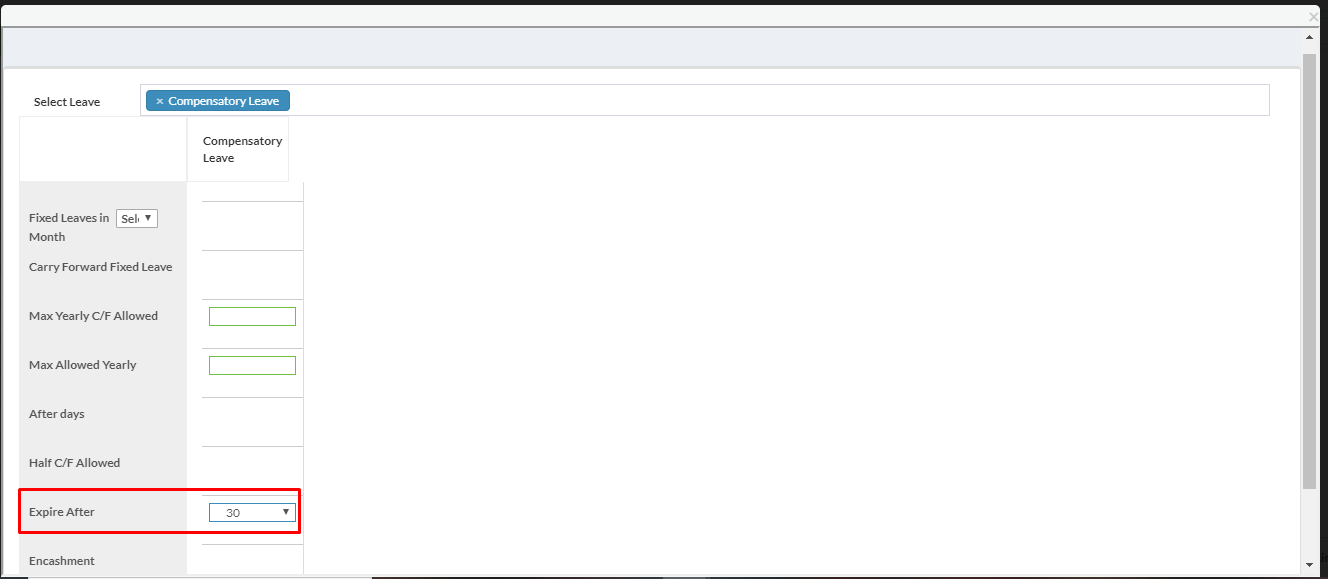 12. Click on save .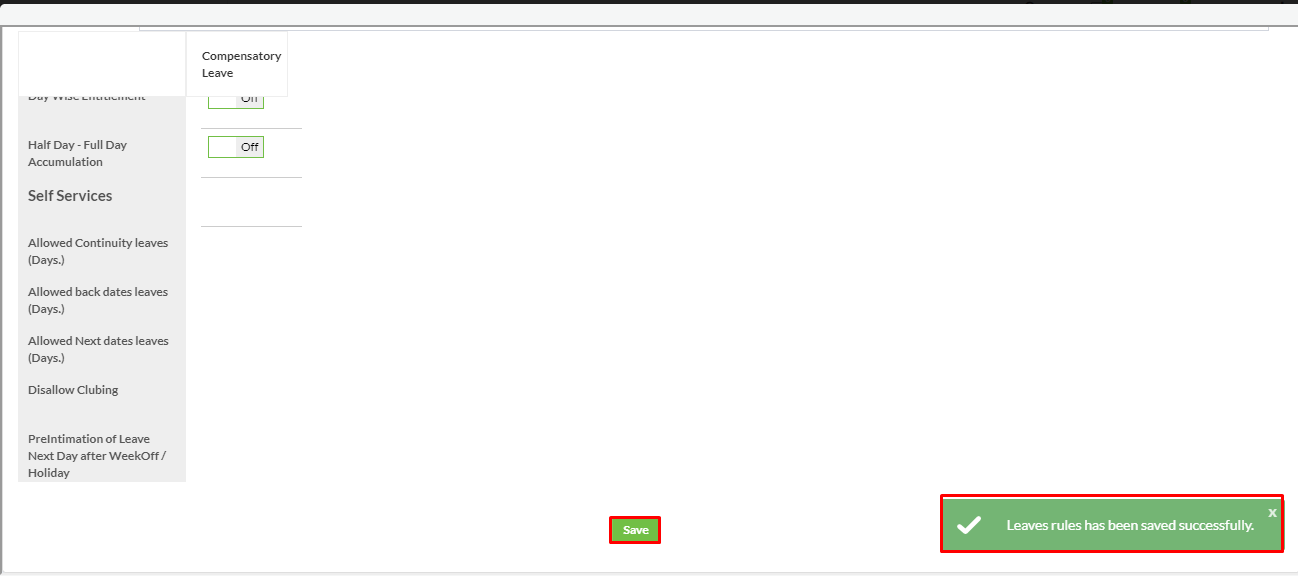 In zenscale CTL setting set Grade wise so grade is mandatory process for CTL leaves.
Click here to know How to create Grade .
Now we can set the Rules in Grade as per policy. Follow below steps to know next process:-
1. Enrollment > Grade Creation

2. Grade Creation > Edit

3.Select a grade you want to give Compensatory Leave and click on Activate Compensatory Check box.

4. After Activating Compensatory leave you have option to set "CTL only for week off" and "Pay OT instead of CTL for normal days".Select this option (If required)
5. Set Minimum Duration for CTL availment.

6. Click on Save & continue.

User have one more additional option to set minimum and maximum CTL limit in a day.Follow below steps to know this setting :-
1.Leaves > Leave

2. Leave > Leave Setting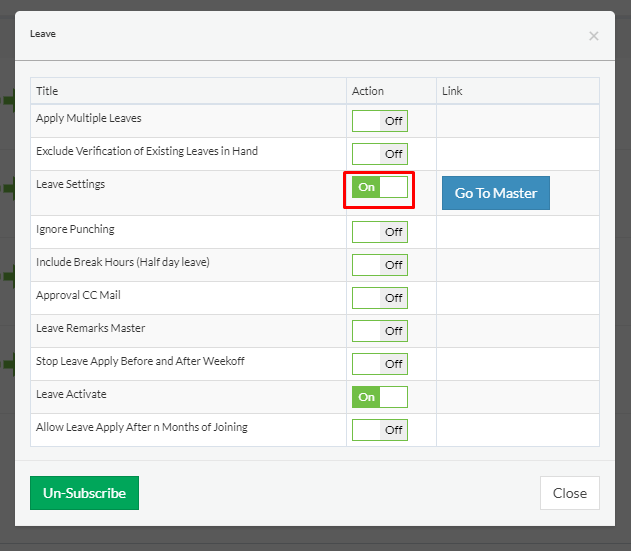 3. Leave Setting > Go to master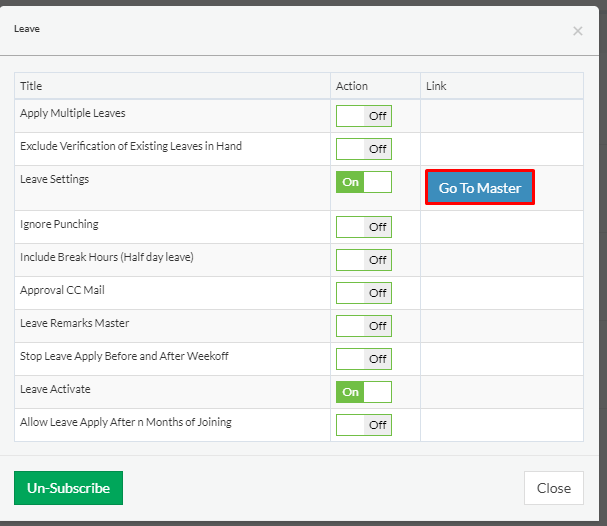 4. Click on Half day full day accumulation

5. Click on save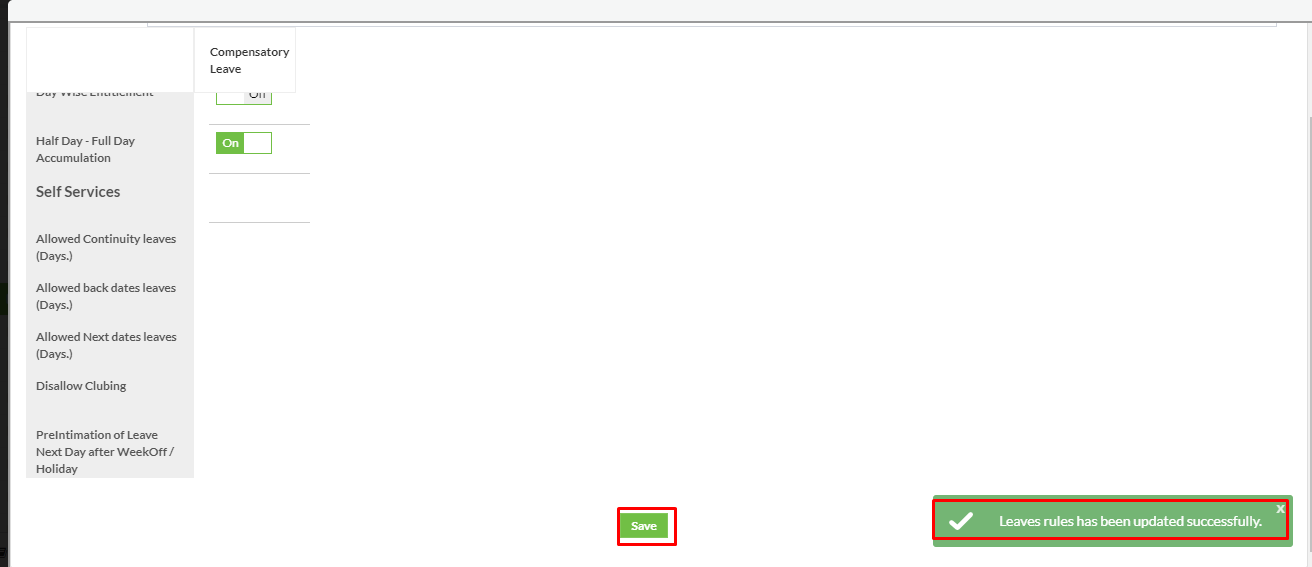 For Activating this setting you can view a new option to set minimum limit for half day and minimum limit for full in Grade Creation. Simply Set this option for working as showing below :-

However, Zenscale provide a setting to set minimum value in a day for CTL generation.User have a another option to set this setting as a name with "Day wise Entitlement"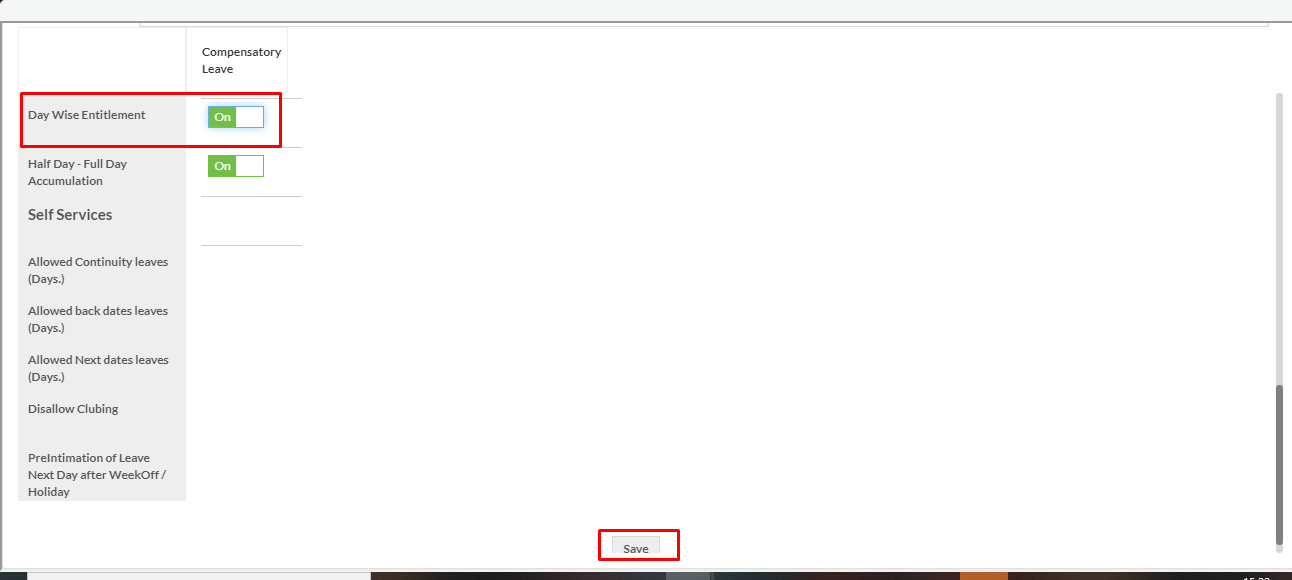 After Activating this leave setting, In grade user can view a option name with Disallow partial accumulation CTL. As below:-

User can check CTL reports in CTL generation report and also view the Expired leaves also.
Generated CTL Leaves report:-


For more security Administration set CTL approval for each leave generation.Following below steps to know CTL approval :-
1. Leaves > Leave

2. Leave > Unsubscribe apps

3. Unsubscribe apps > Subscribe

4. Refresh the page
5. Leaves > Leave

6. Leaves > Leave Approval

7. Leave Approval > CTL Generation Approval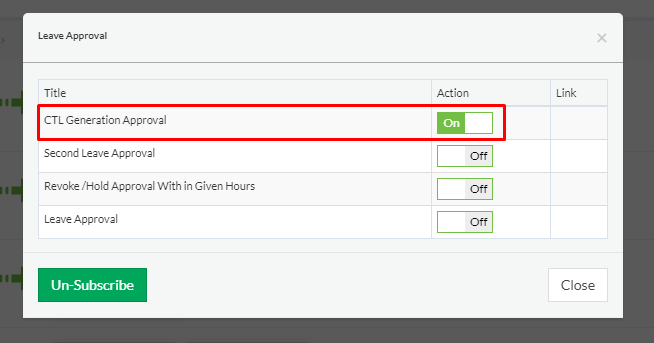 After Extra time the request going to approval head login for approval as showing below:-