Updated by Implementation
What is customer?
Customer Master is Primary master data.This data is required to conduct business relationships with your customers. It includes address data and terms of payment. It also controls how business transactions are posted to a customer account and how the posted data is processed.
Overview-
Customer master data contains the information about business transaction and how transactions are recorded and executed by the system. A Master contains the information about the customers that an organization uses to do business with. If the Data is not maintained in the system,sale transactions cannot be performed.
Use cases:
Suppose that there is a company Shri Ram Pvt. Ltd. that has a huge customer base. The company did not maintain any dedicated customer database till date but is now doing so with the help of this feature. Recurring customer details can simply be selected in the software and there is no need to enter the information time and again for every transaction.
All activities associated with customers can be actively performed once all details have been entered in the Zenscale. In addition,by saving GSTIN number in Database they can easily calculate tax on the invoices. Moreover,sales channel feature is also available in customer which is very help full for them and sorted this procedure.
Steps to be preformed to create Customer
1.Go to Customer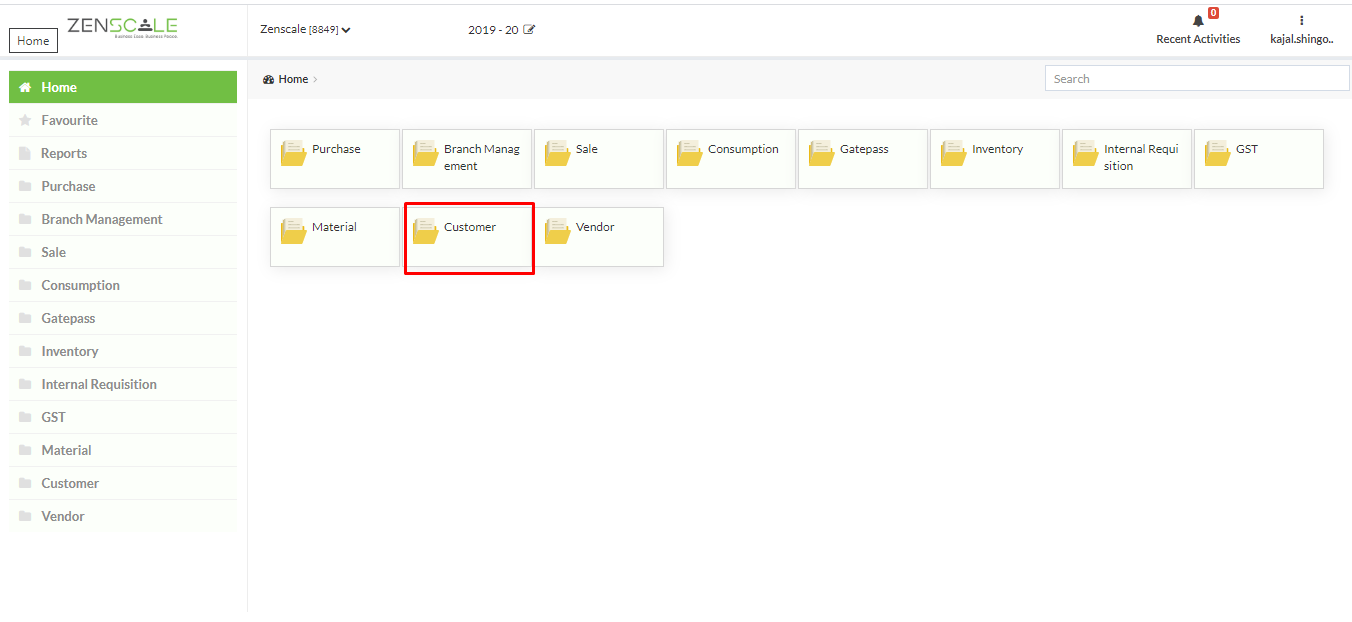 2.Now, click on customer creation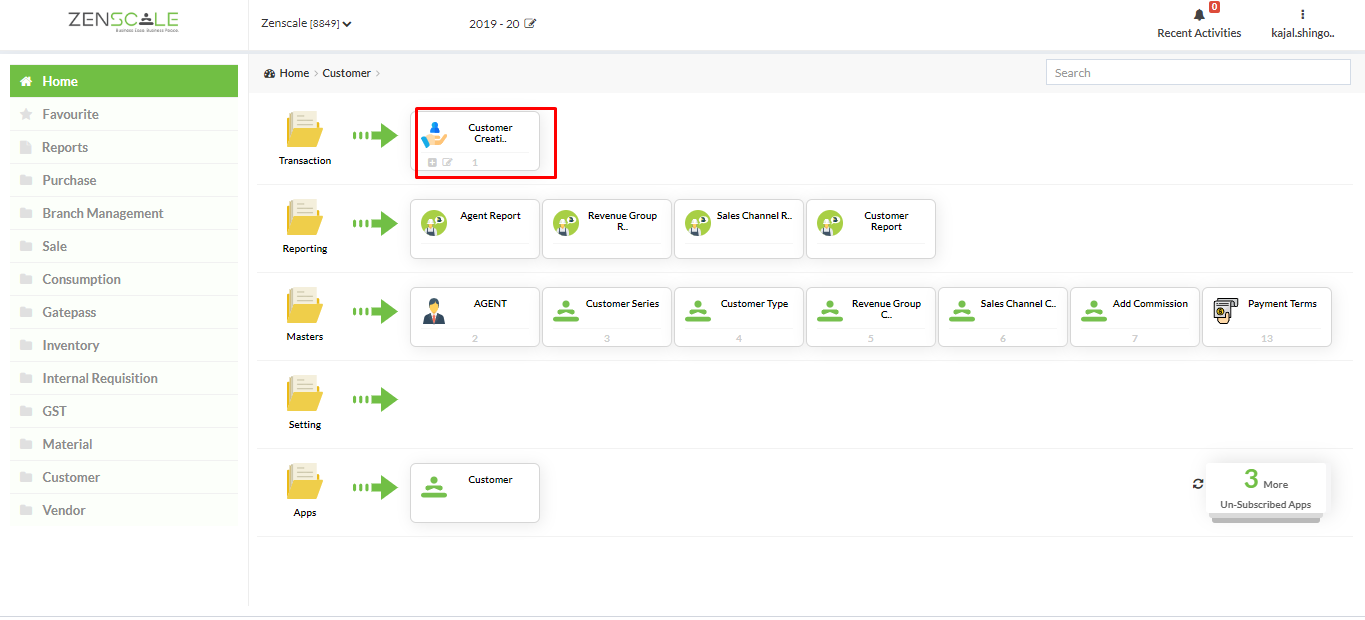 .3. Below form will open.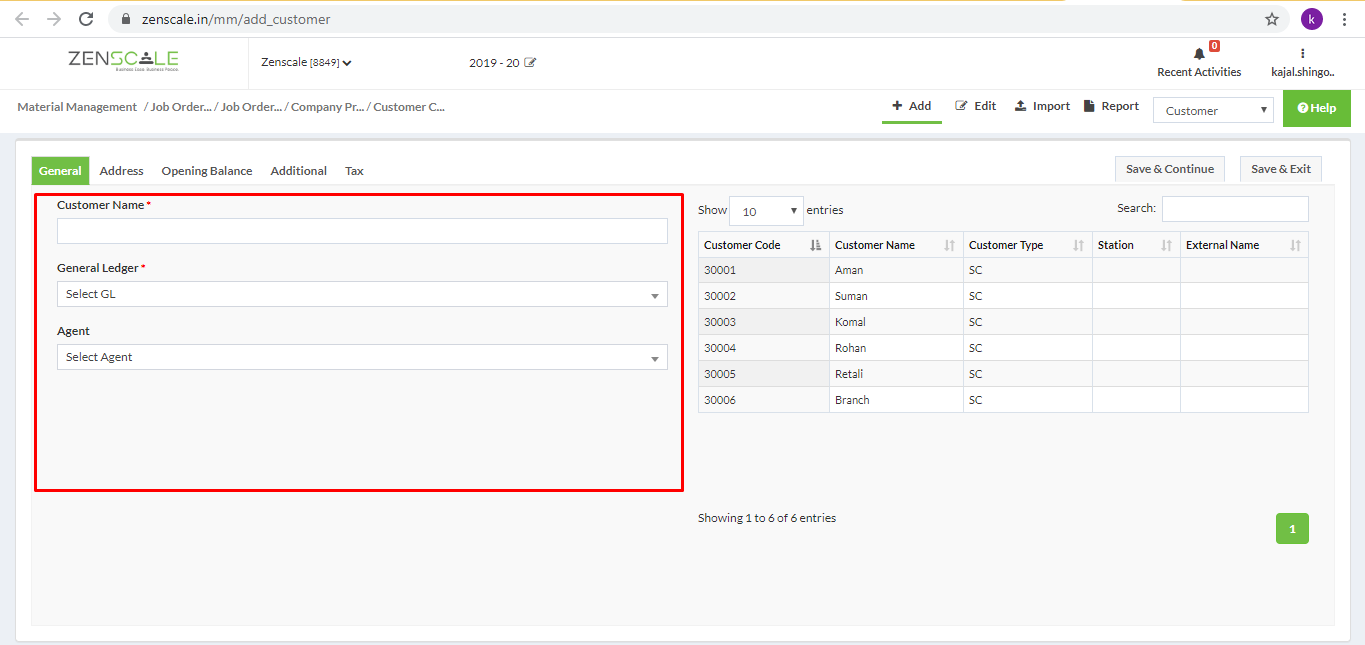 4.Enter Customer name as shown below.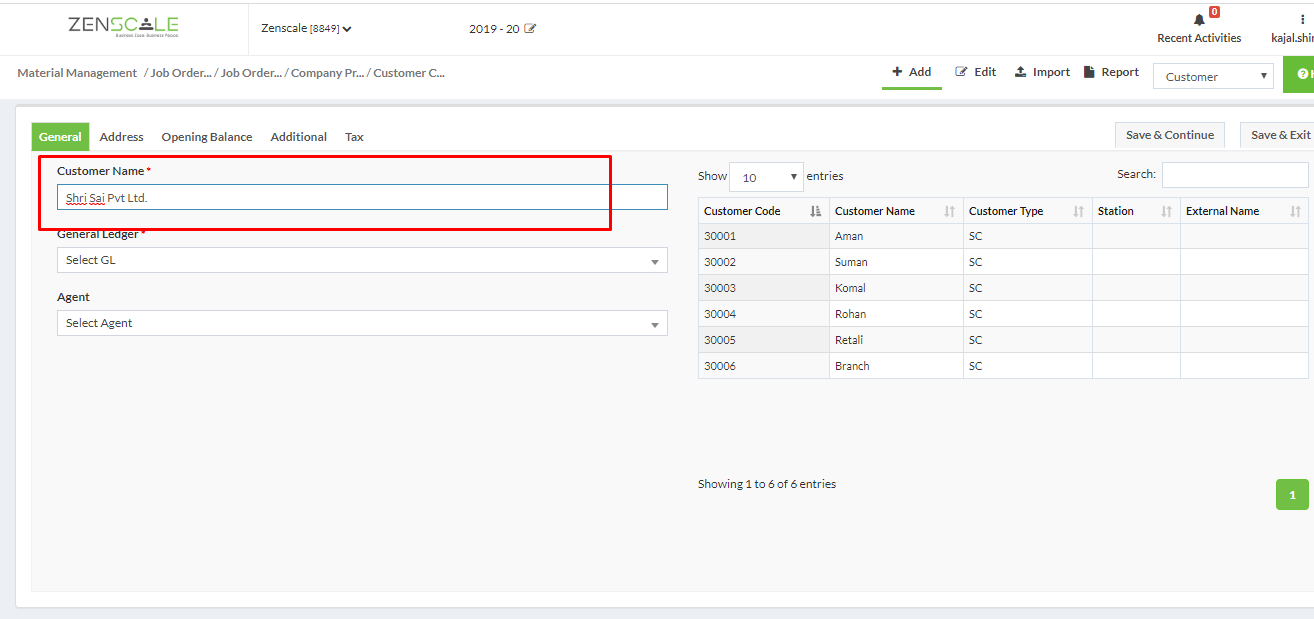 5. Select the General ledger (if using Financial Accounting)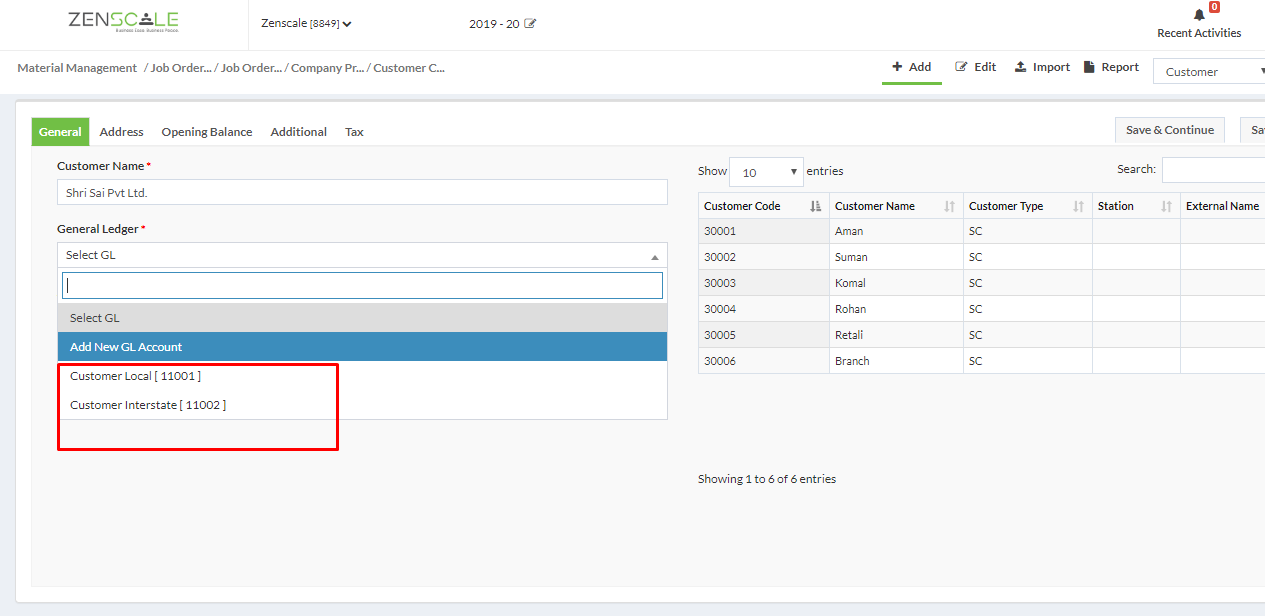 6. Enter the Customer's complete name and address if required (Country & state are Mandatory fields)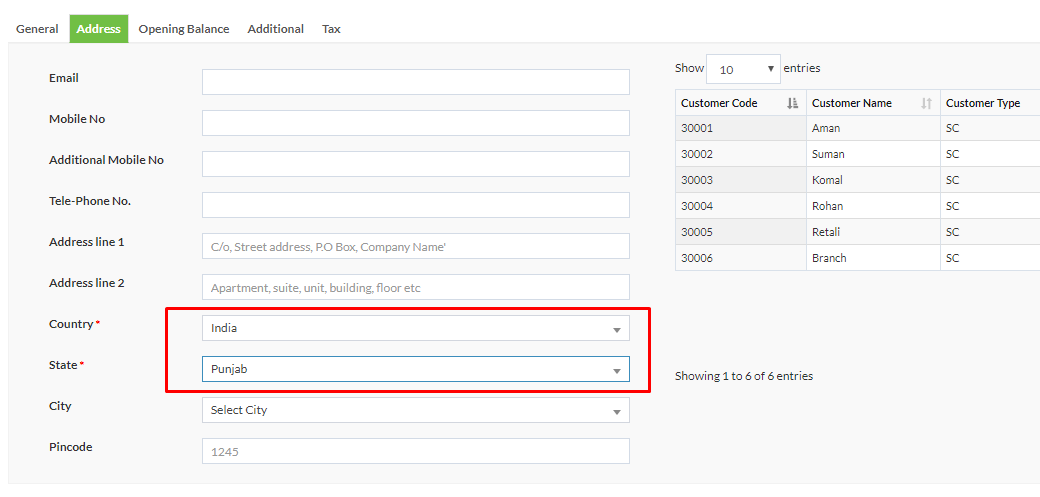 7.Enter details about Opening Balance (Optional)

8.Enter any additional details about the Customer (Optional)

9.Enter Tax details associated with the Customer (Optional)

10. Click on Save and Continue

11. Click on Edit option if you want any changes in it.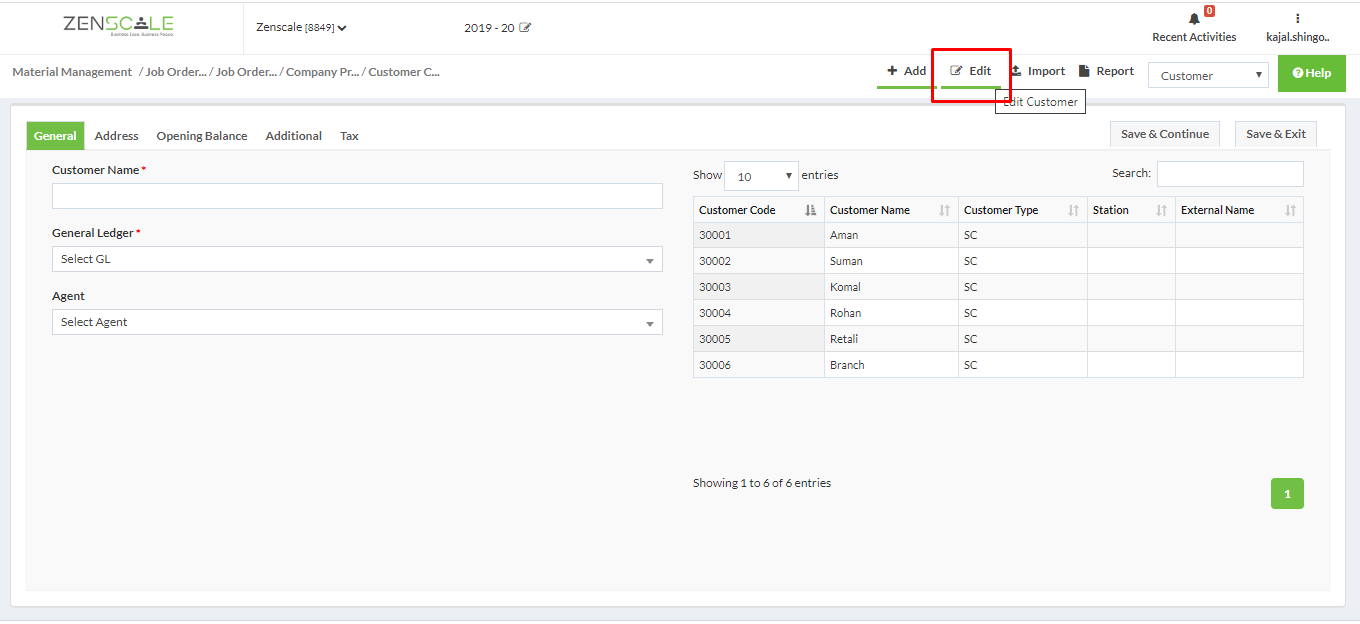 12. Click on Report to check complete list of saved customer Data.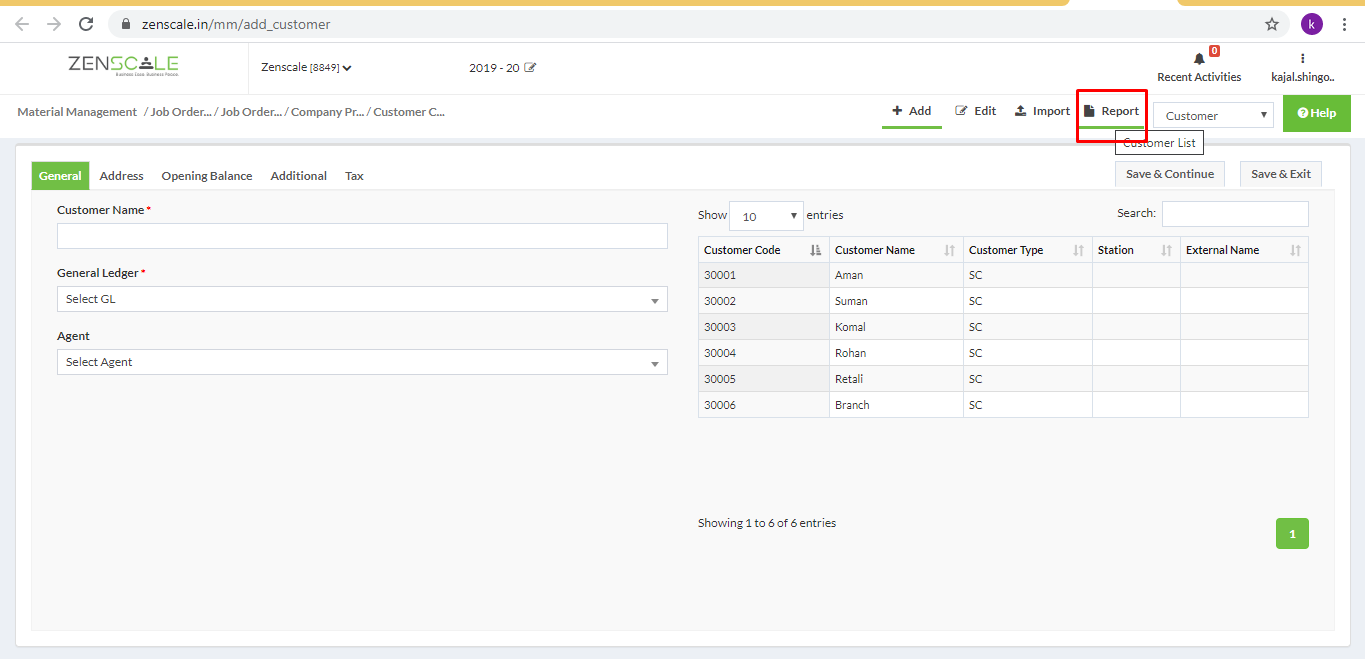 13. Customer report will be opened and can be downloaded in excel.