Updated by Implementation
What is Material size & Material Subgroup?
Material Size is a kind of general size assigned to items along with their base units of measures.Such as Length, inches and centimeters.
Sub Group is sub division of main group.One Main Group divided into sub groups which is helpful to easily search in the material reports.
Overview
Material size and sub group are the master in the software. Assigned to items and helps to keep track on materials according to their sub group and general size. Provide complete material assortment from a business management viewpoint.
Use Cases
Suppose that there is a company Shri sai Pvt. Ltd. that manufactures shirts so they need sub groups to assort produced products. For example Main group is Shirt and the sub groups are ladies shirt , Gents shirt and kinds wear. this feature resolved their this issue completely.
Similarly, in General size for shirts their base unit of measures is pieces but the general sizes are S,M,L,XL,XXL. Our Material size allow them to assign these sizes as their requirements and resolve all size related problems.
Steps to be performed to create Material size and Material group
1. Click on material under Material Management.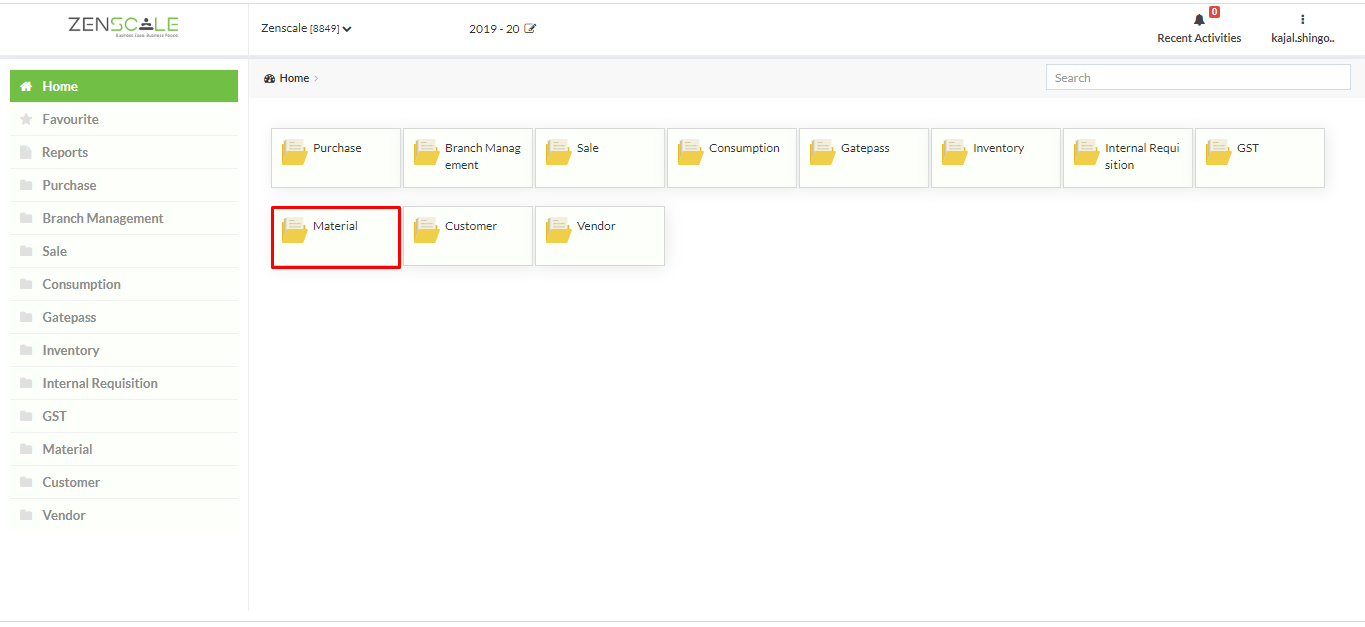 2. Click on Material master app as shown below.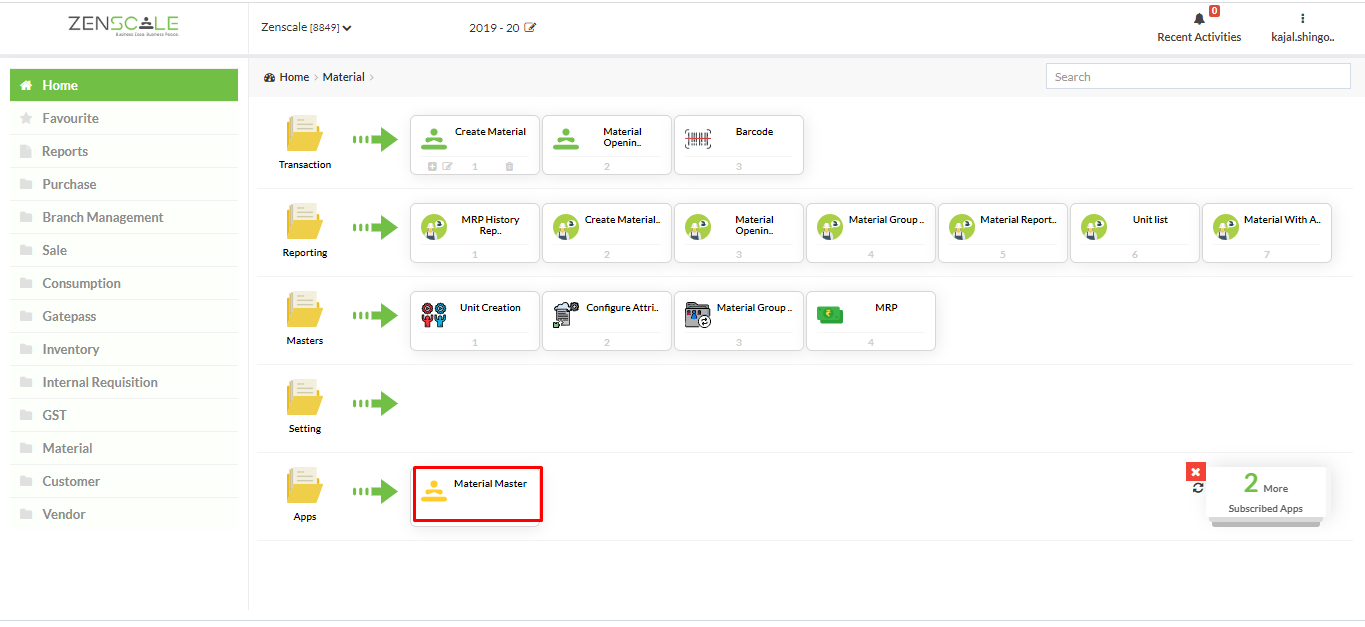 3. Click on Subscribe button.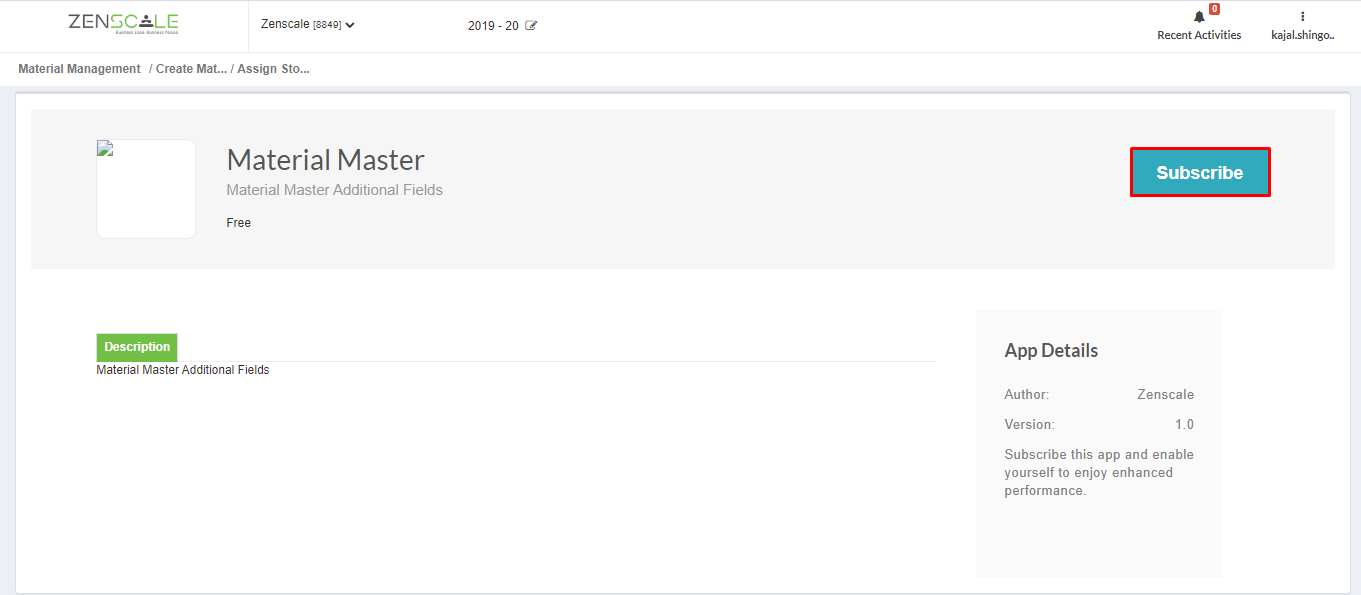 4. Turn on settings Size master and Sub group.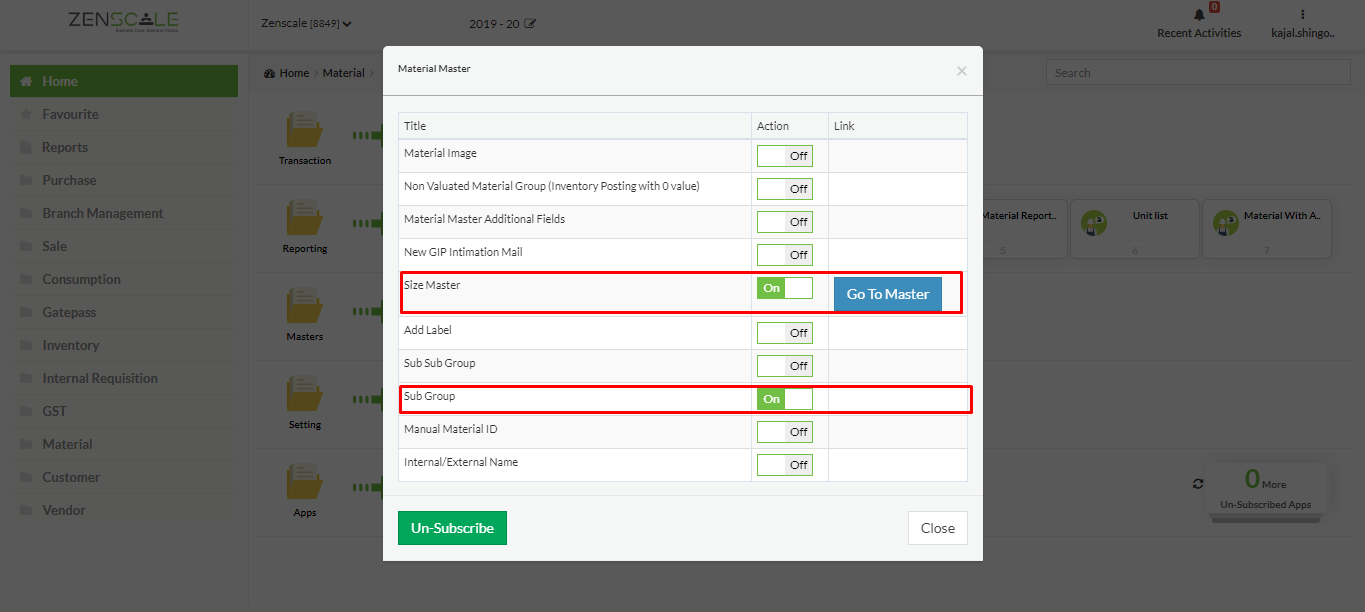 5. Click on Go to Master.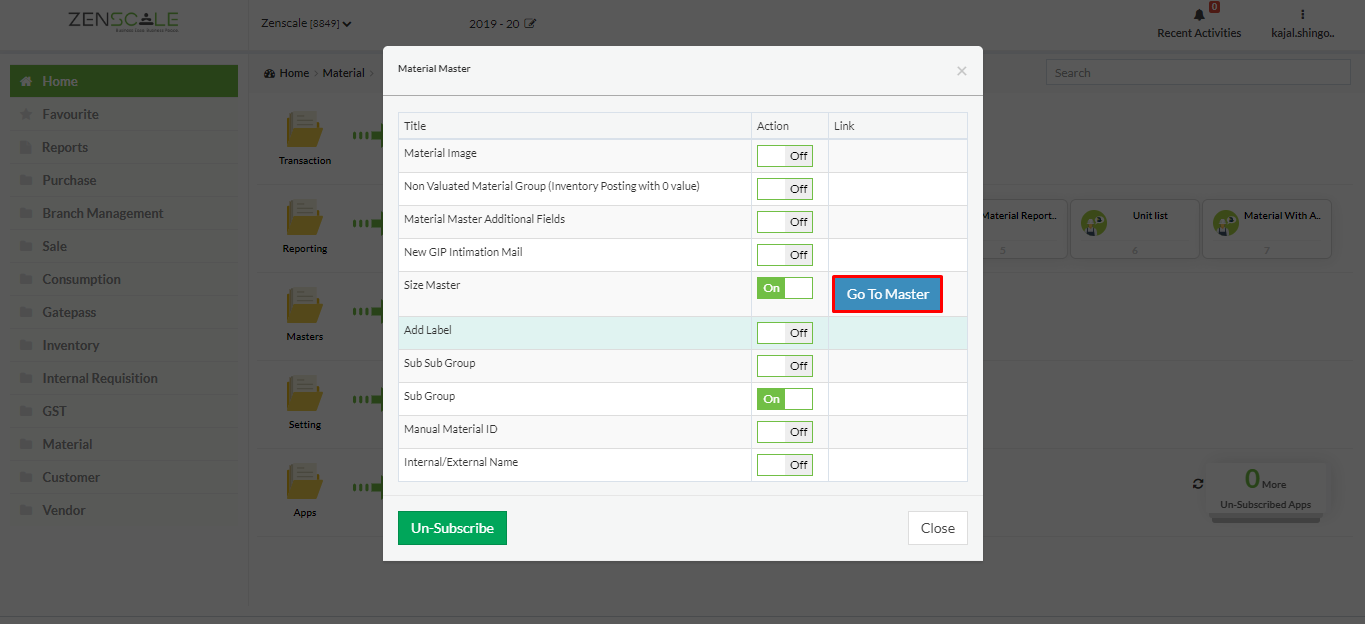 6. Enter Size name > Size Description as required.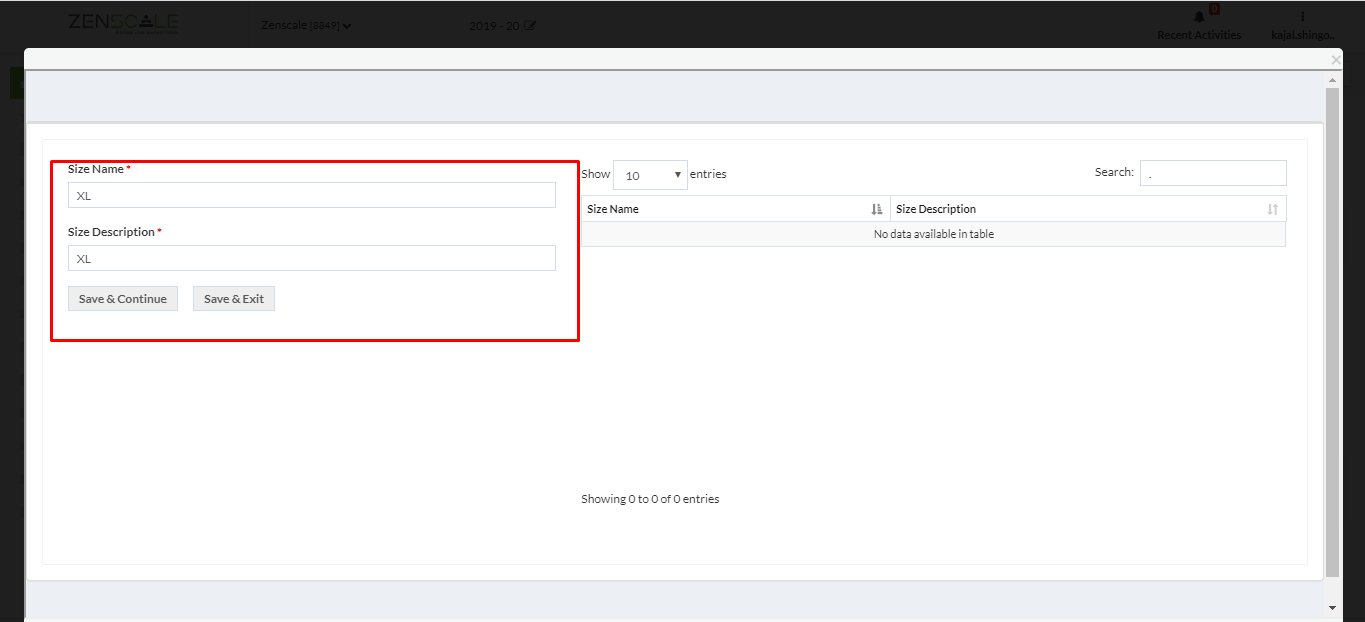 7.Click on Save and continue.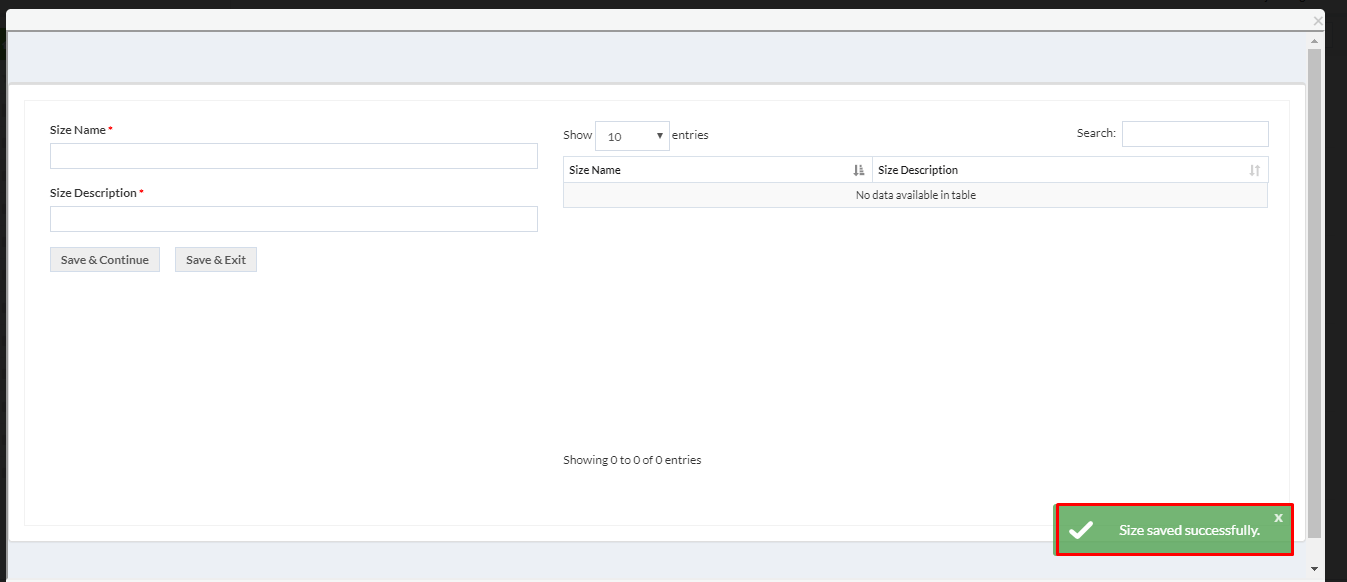 8. Now, Click on Add subgroup.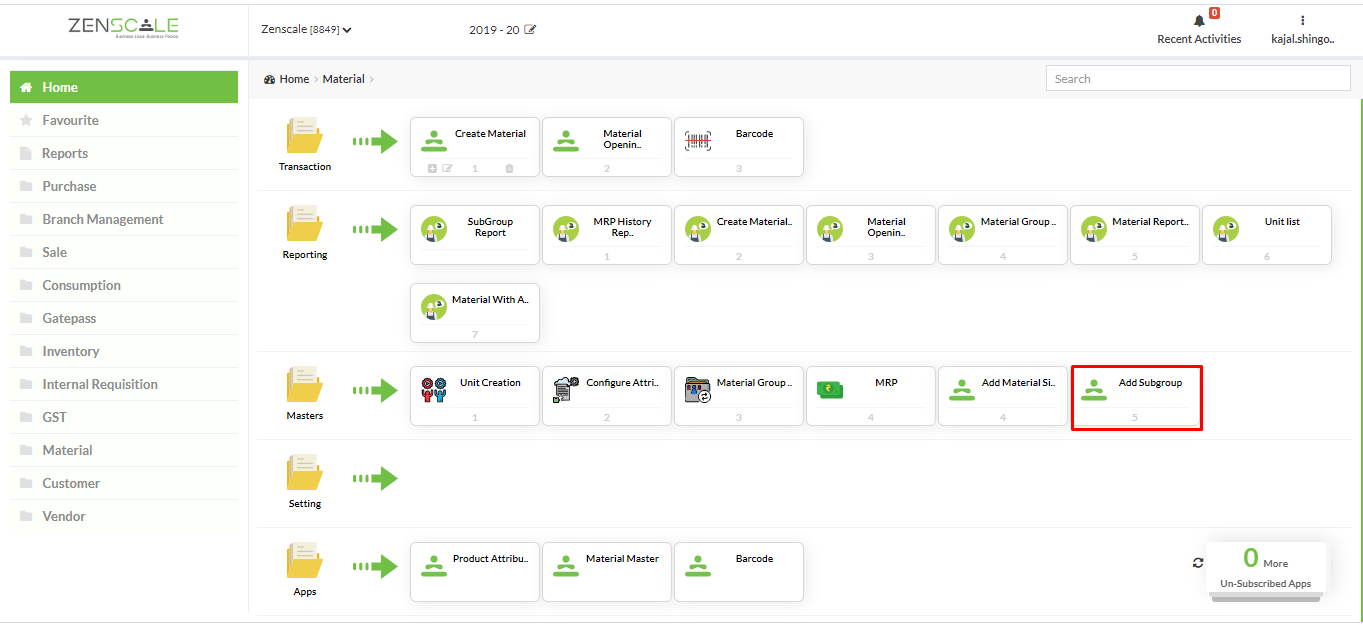 9. Select Main group code > Sub Group Description.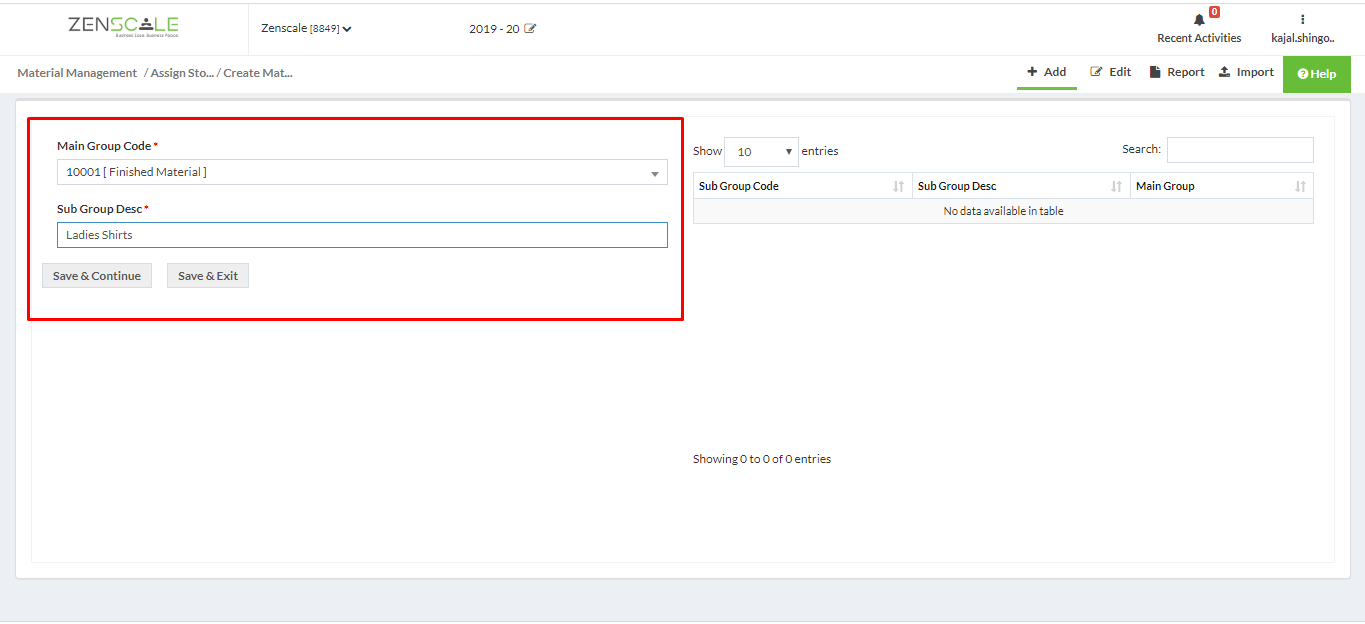 10. Click on Save and Continue.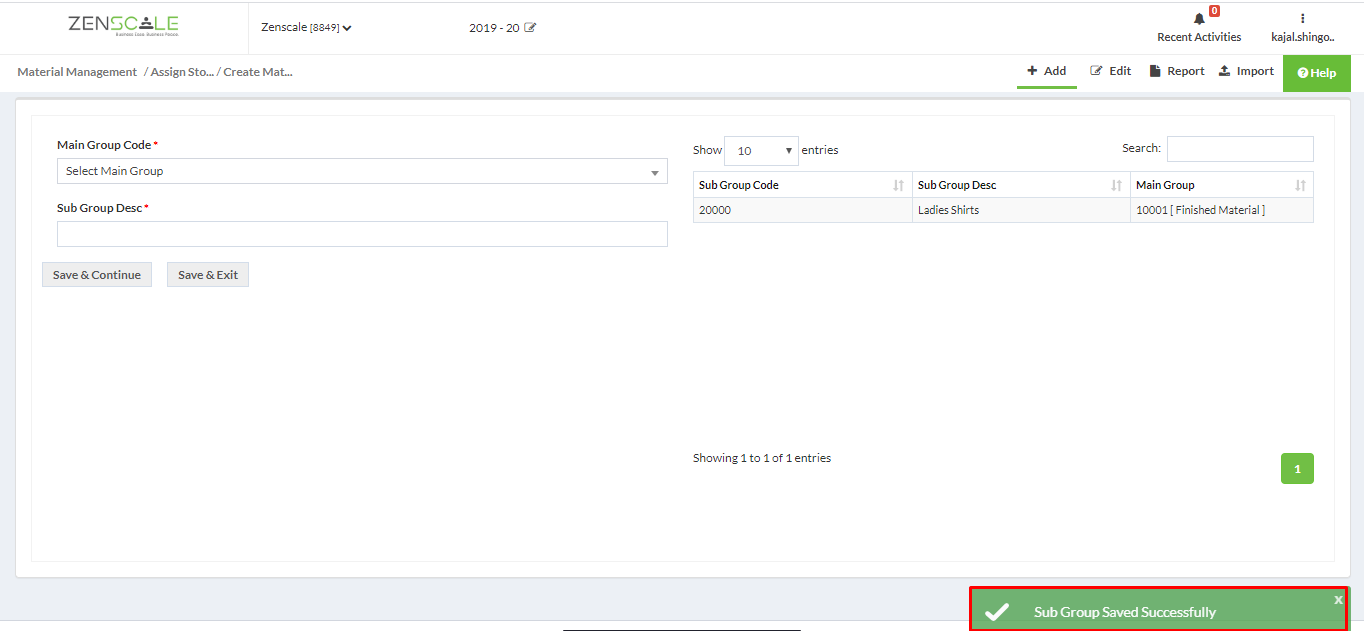 11.Now click on Create Material.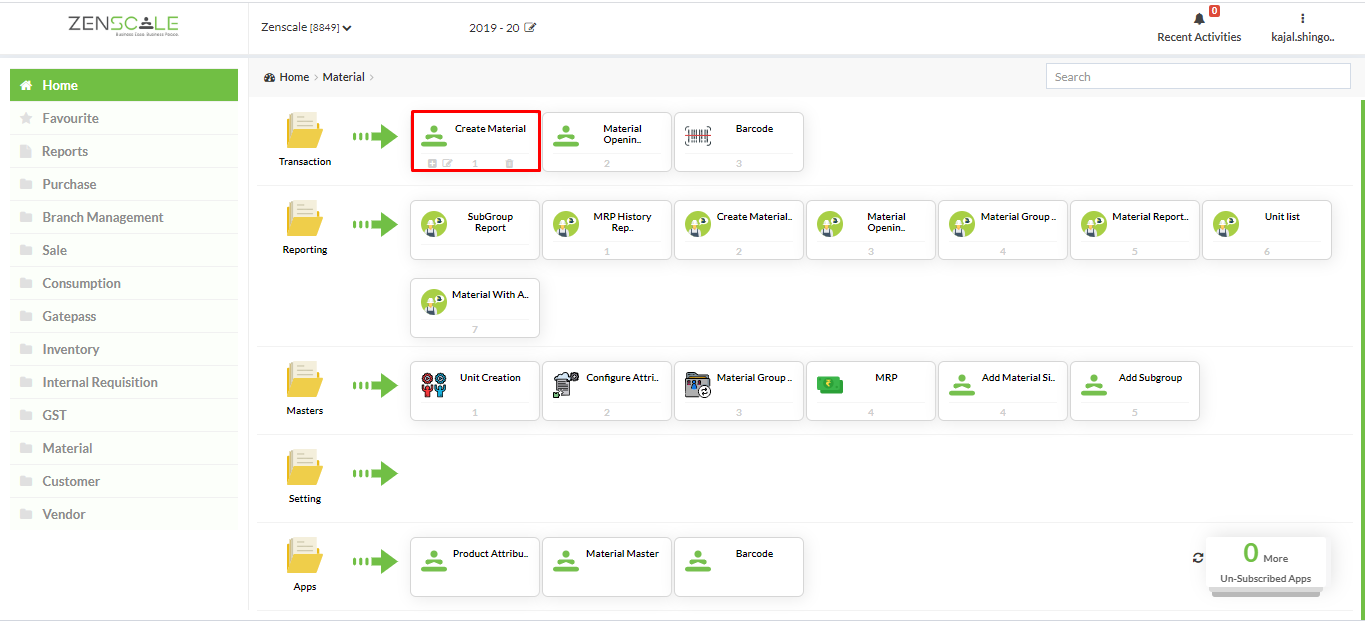 12. With the activation of previous settings now as you can see new options in material creation.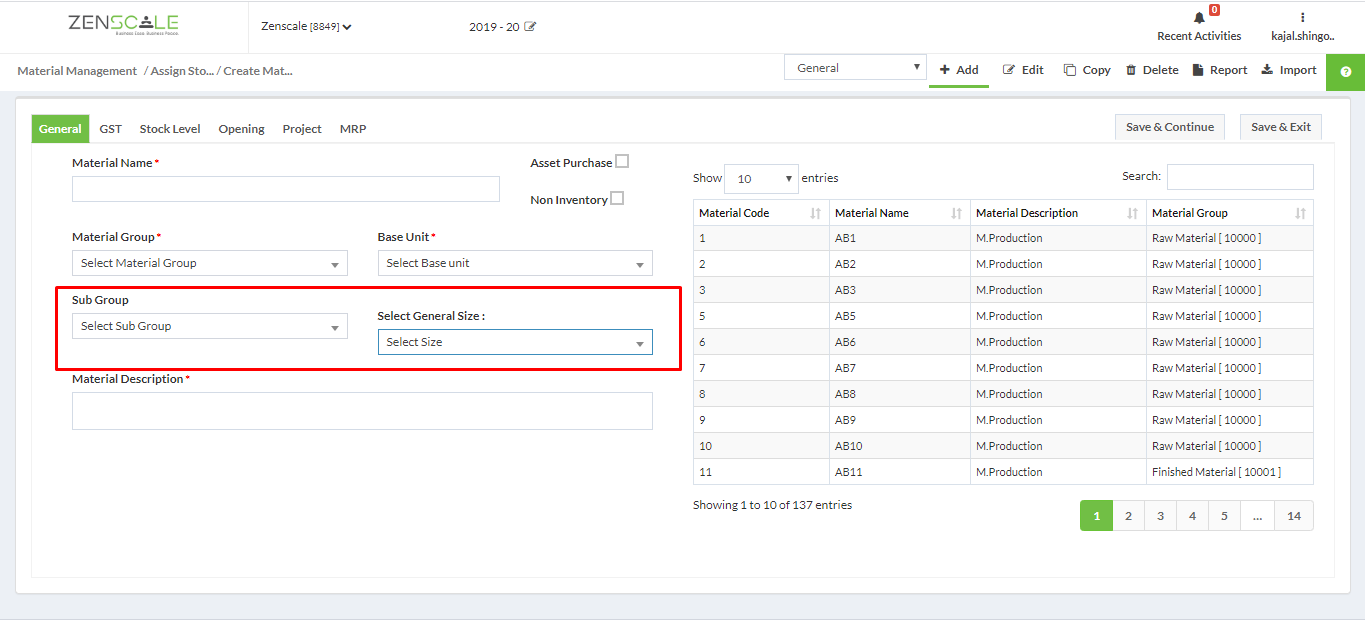 13. Along with other Material details select sub group > select general size as shown below.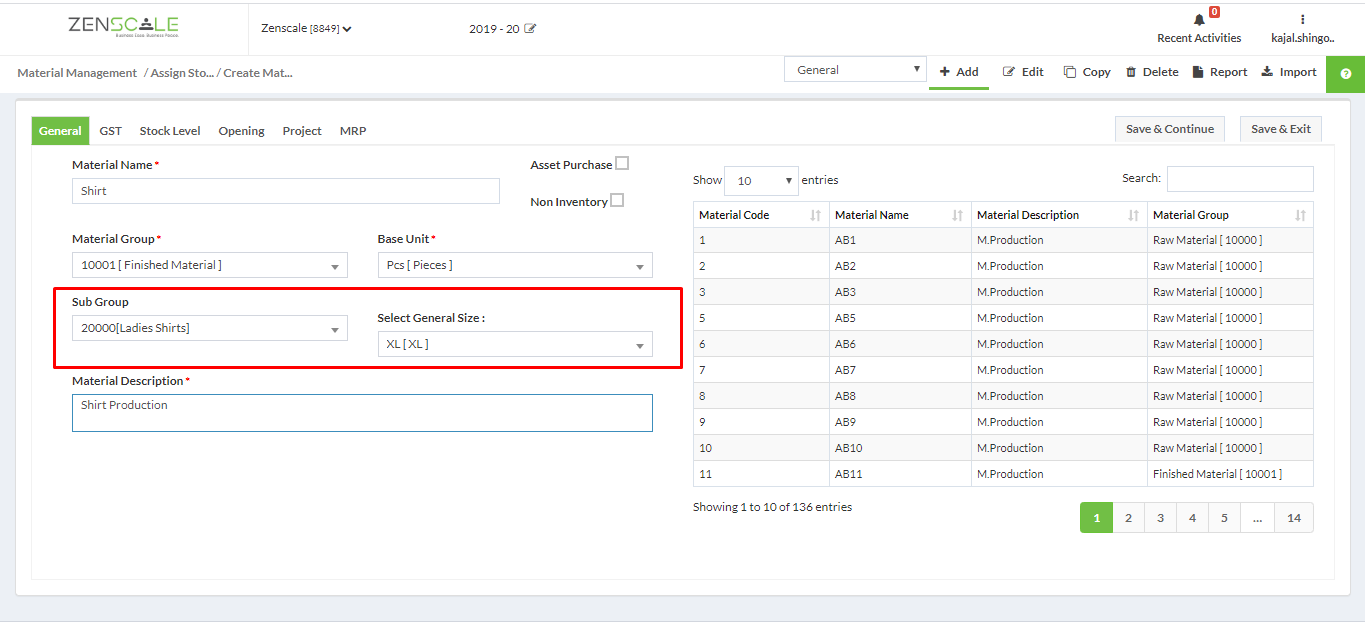 14. Click on Save and continue.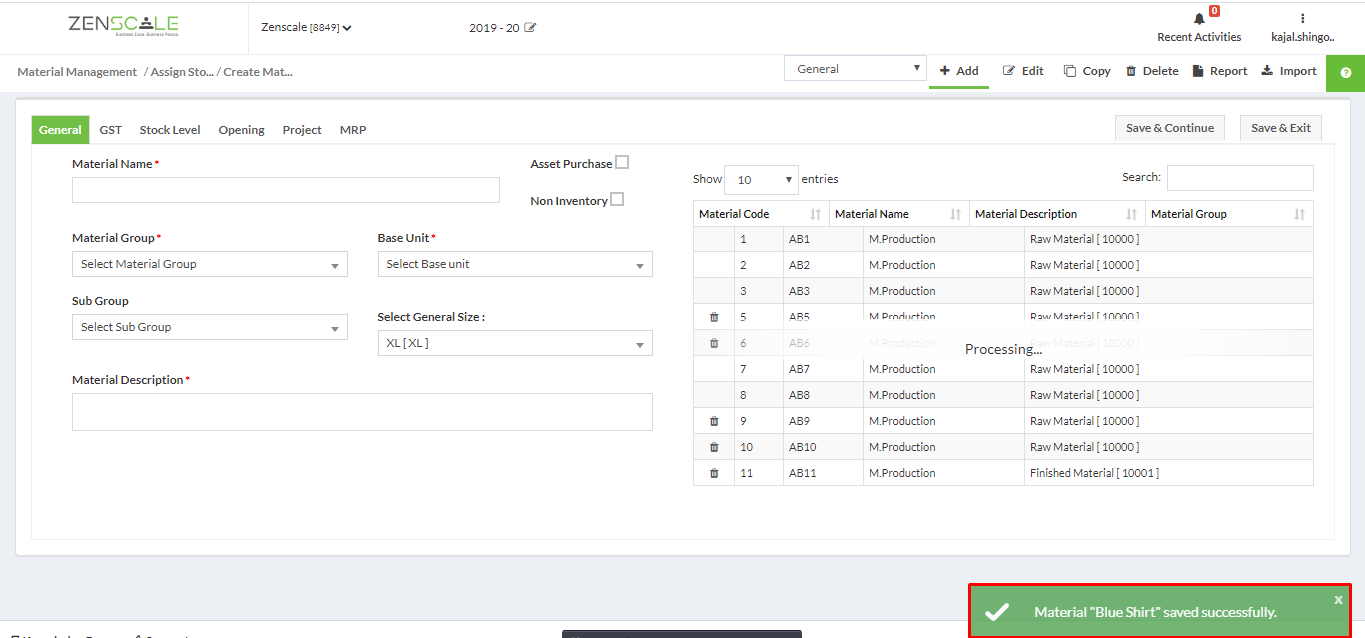 15.Now, click on report.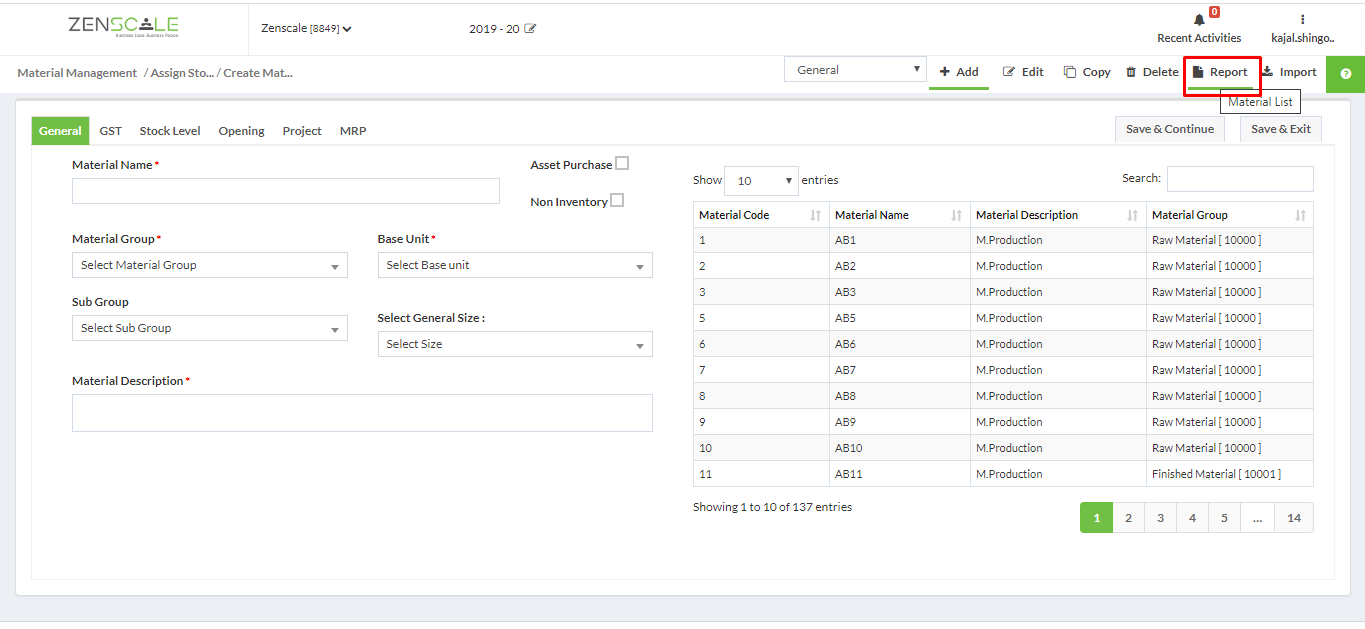 16. Check the complete detail of created material, you can download the same in excel as well.