Updated by Implementation
What is Tax?
A tax is a compulsory financial charge or some other type of levy imposed on a taxpayer by a governmental organization in order to fund government spending and various public expenditures.
Overview
There are 2 type of taxes Direct and Indirect. Here, we are talking about "Indirect Tax" i.e. GST. It applies on Purchases (Inward Supplies) & Sales (Outward Supplies). It is an additional charges other than cost of goods for end user.
While making purchase or sale it adds in cost as CGST & SGST if supplies are local and IGST if Supplies are Interstate.
Use Case
Suppose there is a firm "XYZ Ltd". They are a manufacturing unit and They are selling their final product with GST Tax.
With this feature they can identify that which percentage of tax they are imposing. And user can create different taxes.
Steps to be performed to create Tax
1.Go to GST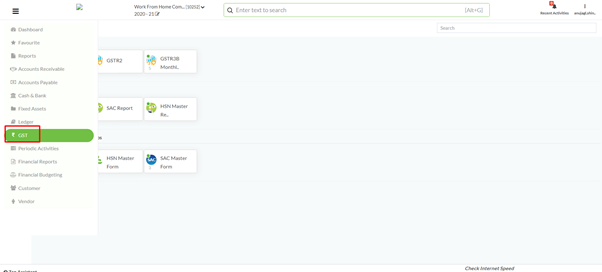 2.Go to Apps-> Subscribe and activate the GST App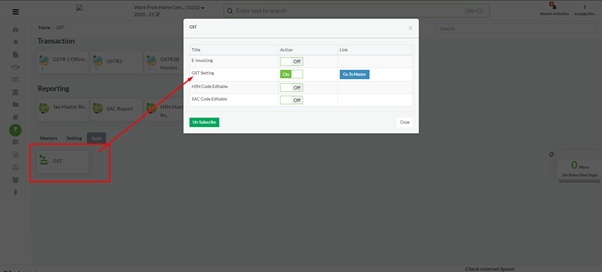 3.Go to Masters and Click on Tax Master Creation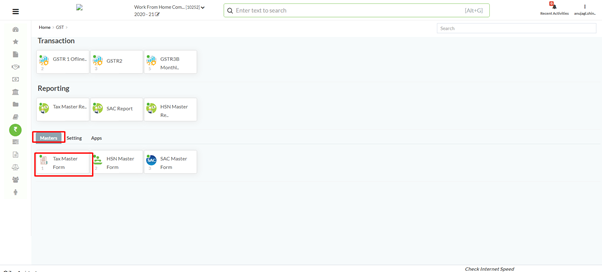 4.Fill all the details i)Tax Code ii)Tax Name iii)Tax Type as GST iv)Base Rate (do not enter % sign) v)Surcharge i.e. Cess if required. Click on Save & Continue.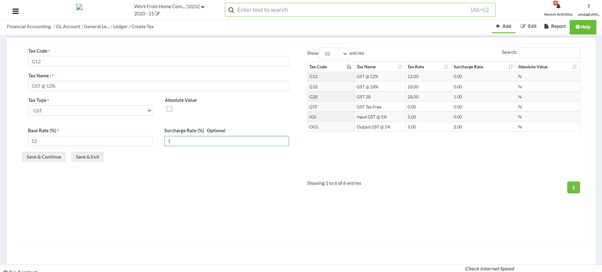 5.Edit-> Click on edit and select tax code from dropdown and make the required changes.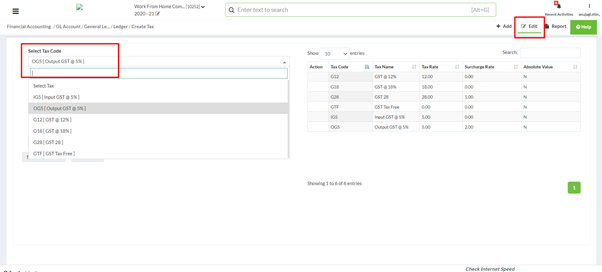 6.Reports: Click on Report Button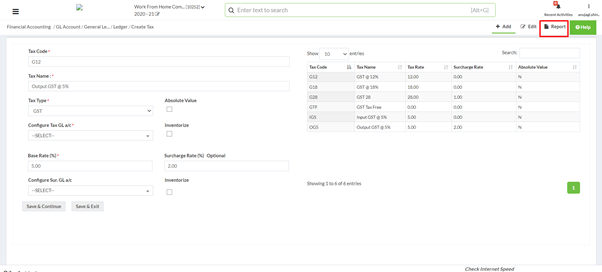 6.1.Report: User can set layout of report as required. User can download the print the report.