Updated by Implementation
What is Gate Pass Return?
Gate Pass Return is issued when a material is exit the company and returns back to the company for some outsourcing activities and also when a material enters the main gate and then exits the main gate. A gate pass can have both inward and outward purposes like issue and receiving.
In another way the authorized gate pass return document is verified by the security persons in charge of the gate and they will allow the material movement only if they see the authorized gate pass.
Overview
In Zen scale system gate pass is a part of Material Management module that help for material to move out for work from company.This feature helps the company to record the data of stock issued and received by company when the outsource activities done.
Use Cases
Supposed that there is company of Ashok steel pvt ltd. In starting days they are not using any particular system for Gate pass when they move out material from company for outsourcing activities the company faced the problem like unmanageable stock reports.
With Zenscale and using gate pass feature Now, It is very easy for them to manage issued materials and received materials with real time stock update. They can save the entries with one click and with compete details like issue date and received date.
Steps to be performed for Gate Pass Return
1. Go to Material Management.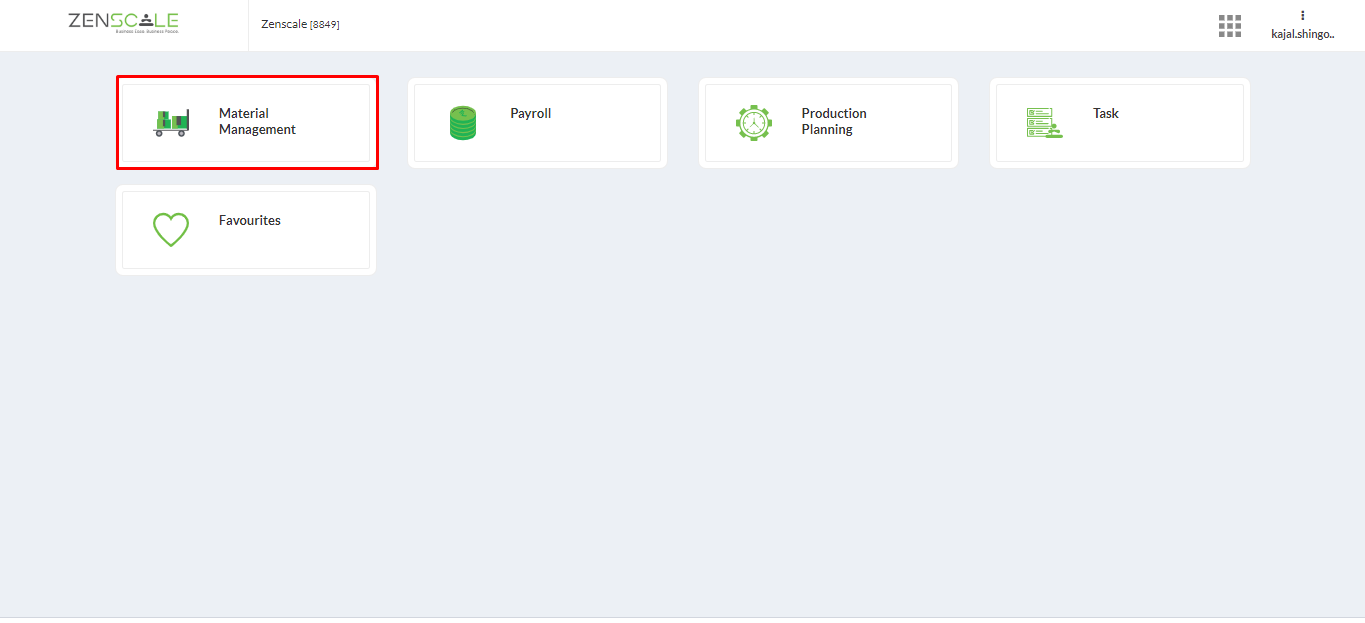 2. Now, click on Gate pass as highlighted below image.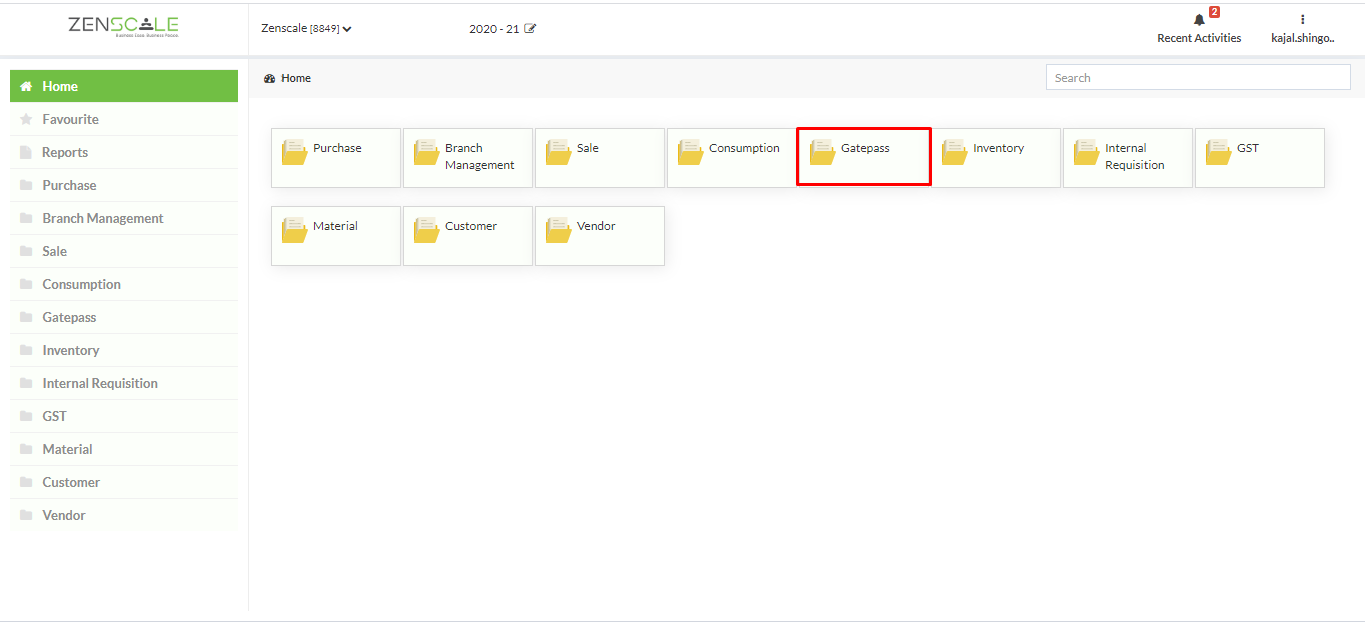 3. Click on Gate Pass Return.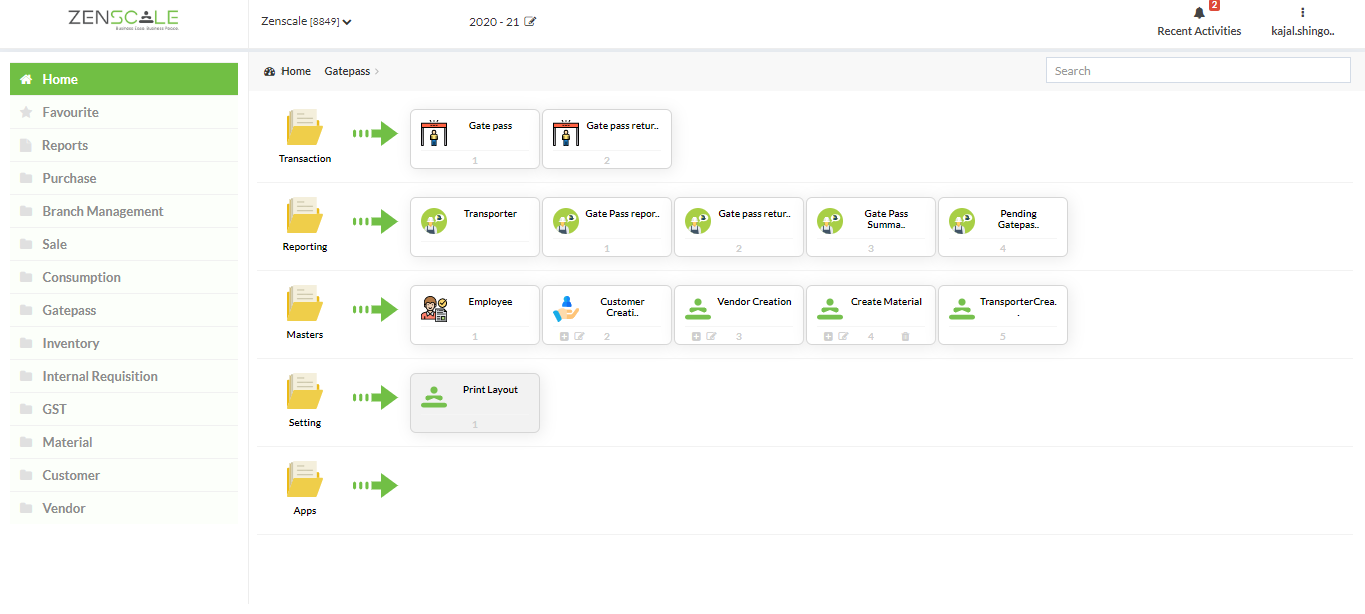 4. Following screen will open.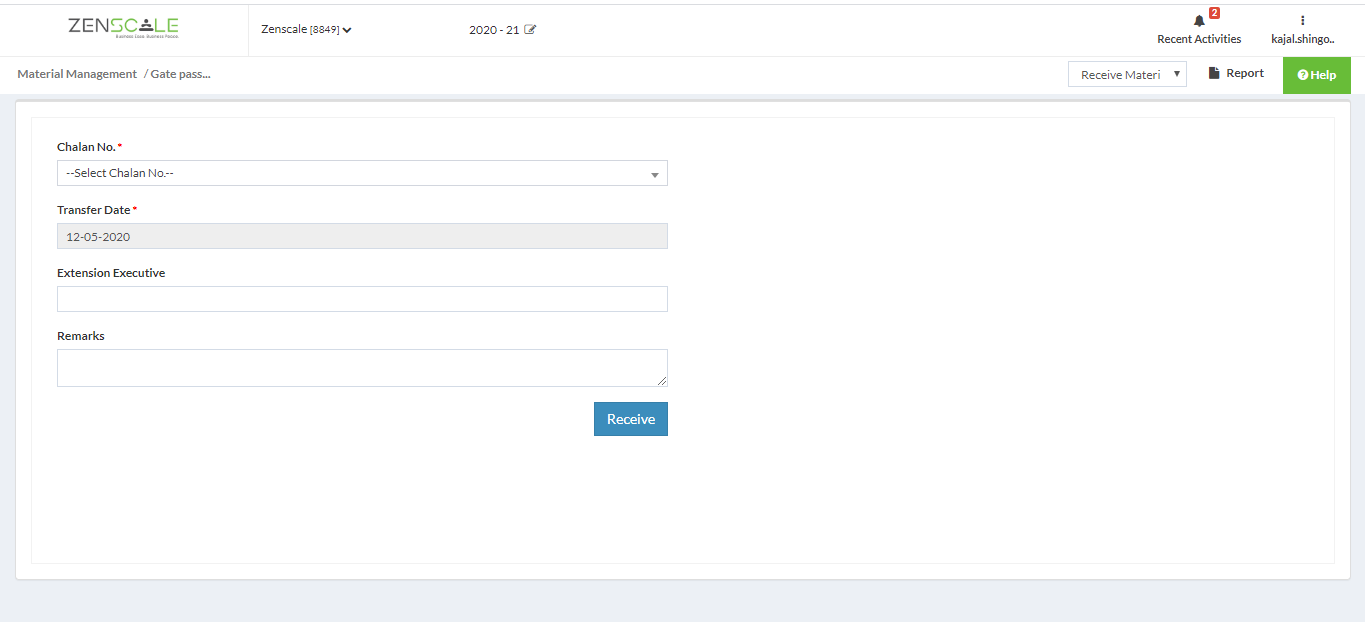 5. Select Gate Pass Issue document as required.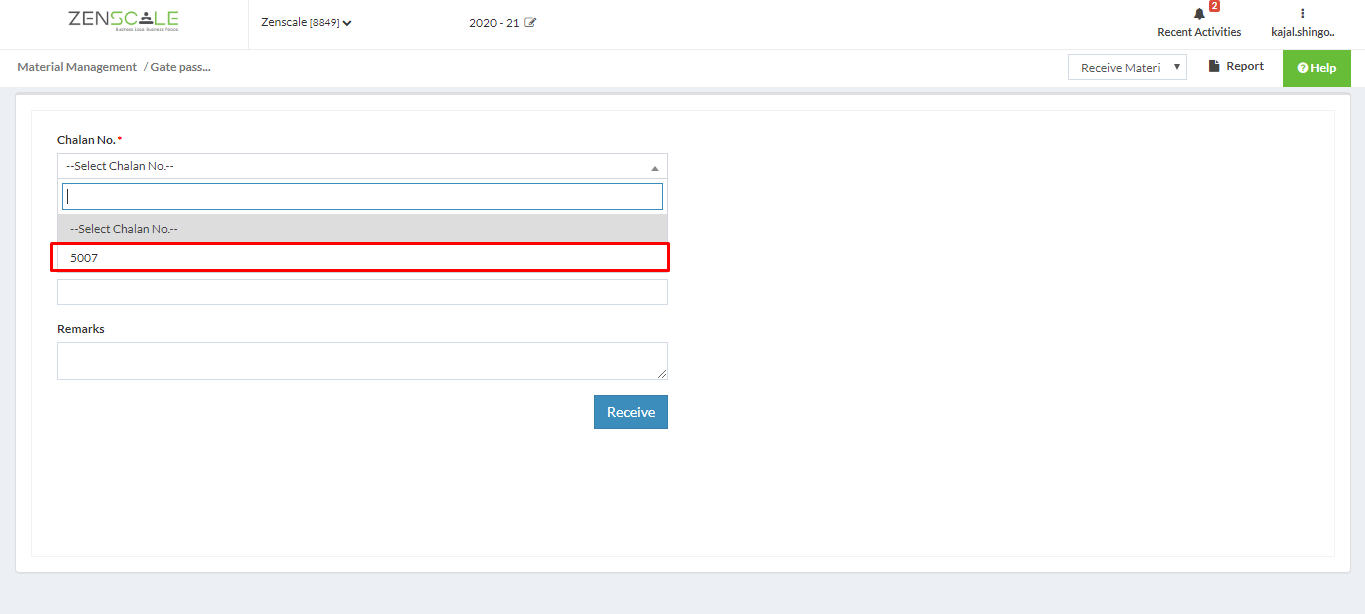 6. Select Date > Extensive Executive > Remarks > Enter Received Material Quantity.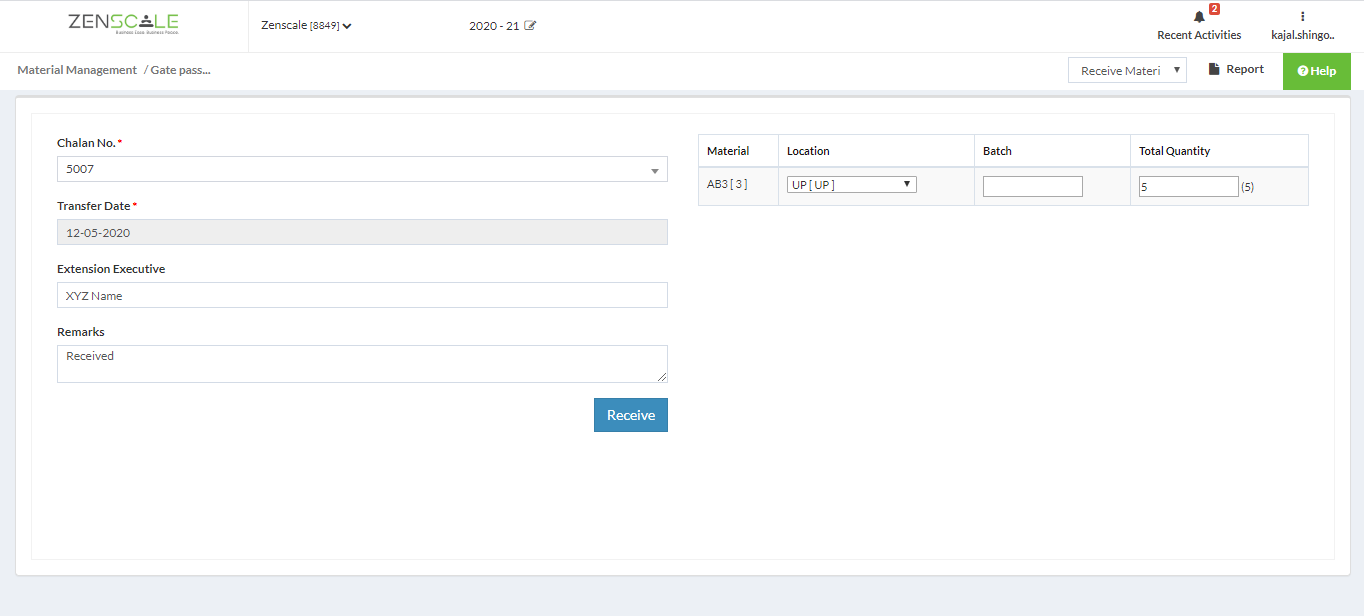 7. Click on Receive and you can see document saved.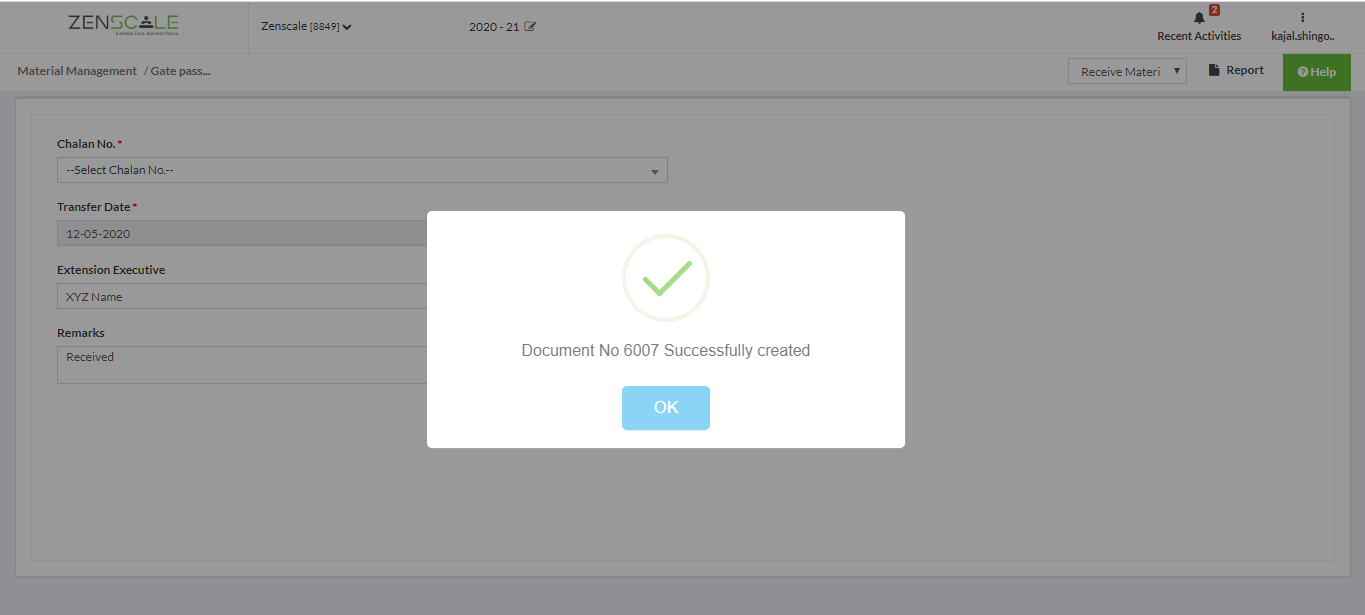 8. Click on Report to check complete list of created documents.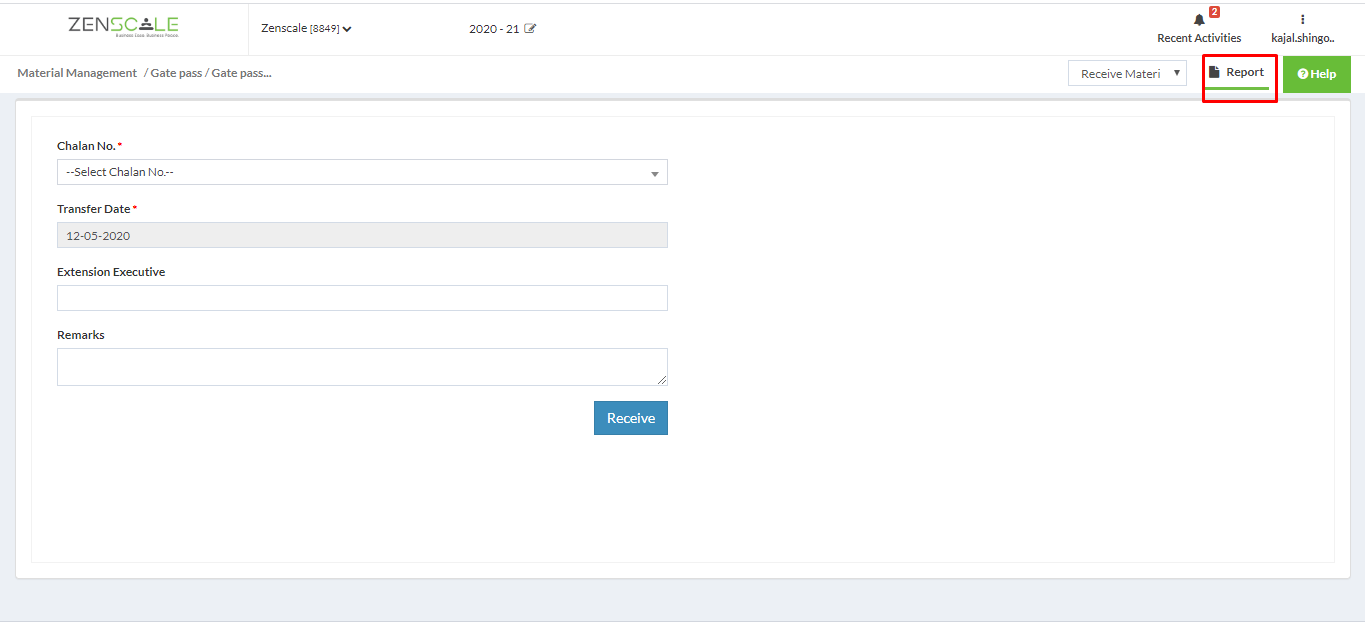 9. Real time reporting with detailed information.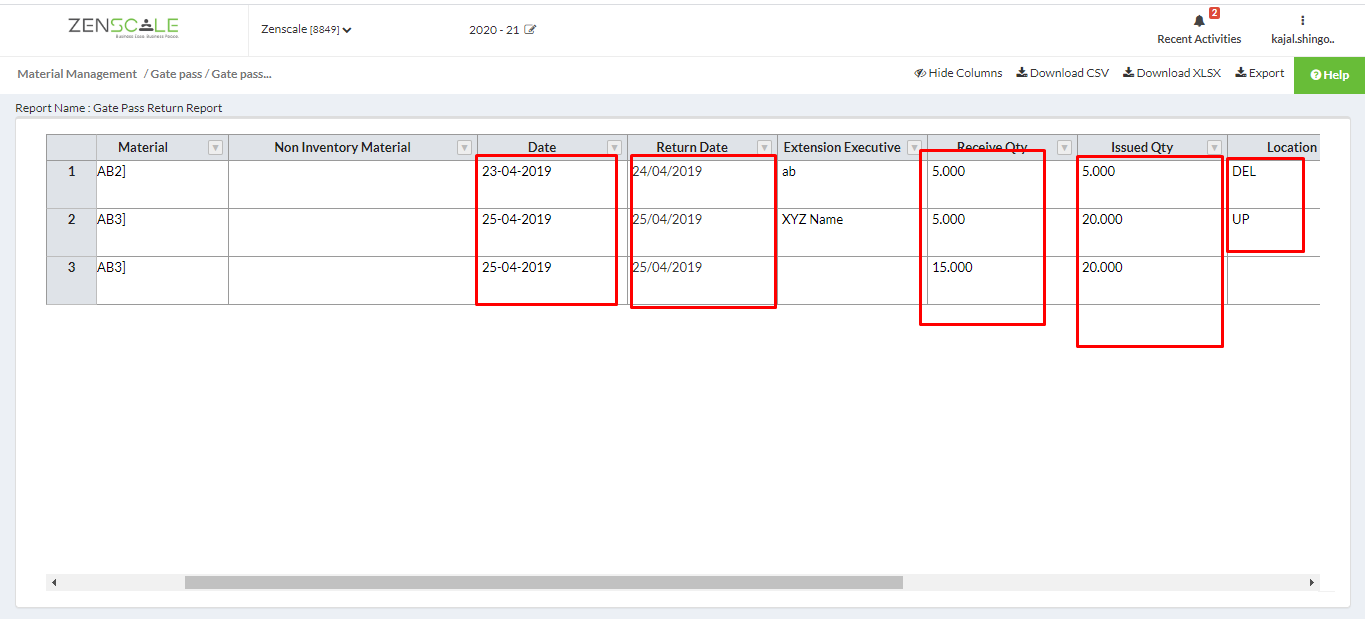 10. User can download it in Excel as they required.