Updated by Implementation
What is Branch purchase ?
The branch purchase allows branch to purchase goods service from within their Parent company. As all collections are directly remitted to Head Office, naturally, expenses of branches. The branch can also purchase goods from other sources as well.
Overview
Branch Purchase is the the process by which the purchase transactions can take place between two branches. One branch can purchase/sale goods to their linked branches in branch management.
Use cases
Suppose that there is a company Shri sai Pvt. Ltd. that manufactures shirts need purchases raw items to produce the finished products. Different types of fabrics are bought from different vendors from branch company and every information regarding the same is easily stored on the ERP system through this feature, including vendor name, material type and price.This feature provide visibility into company spending and helps to manage payments.
Branch purchase play is important for anyone involved in purchasing goods or services on behalf of an organisation. Branch Purchase is sent from a purchaser to a vendor of branch to place an order while an invoice is sent from a vendor to a purchaser to request payment for an order.
Steps to be performed
Click on website
https://www.zenscale.in/mm/app_home_beta_new
Log in child company- the steps of branch purchase perform after branch sale through parent company.
1. The page will open.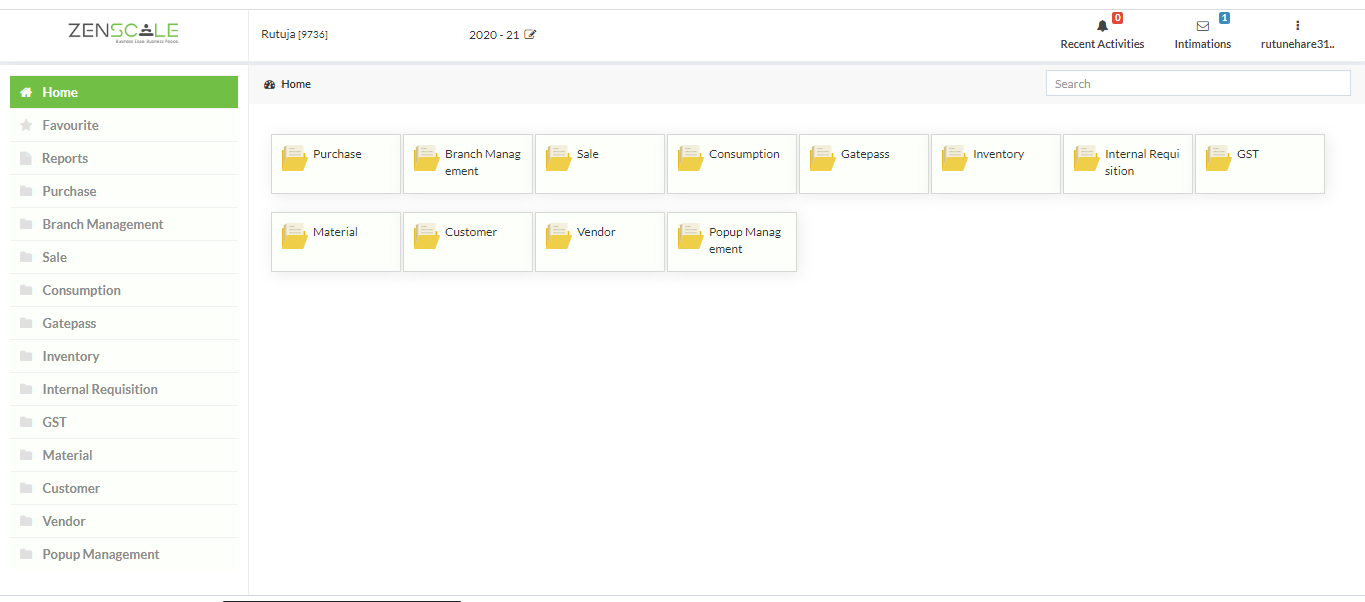 2. Click on Branch management.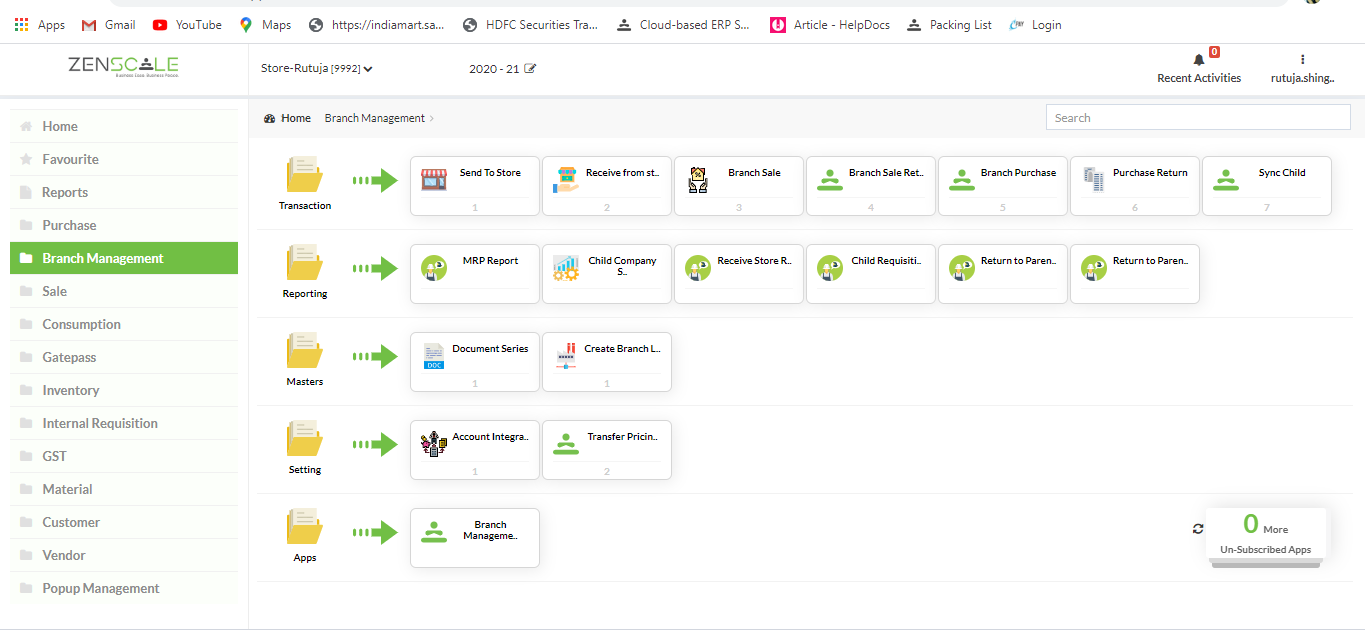 3. Click on account integration setting.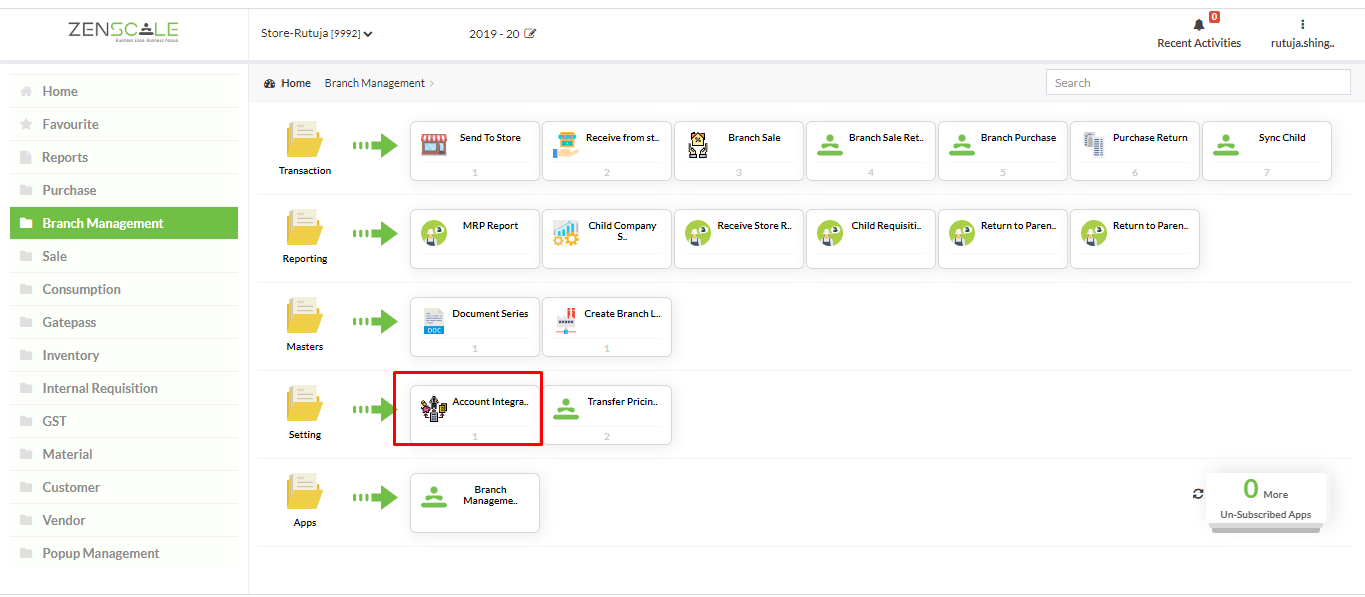 4. Integration page will open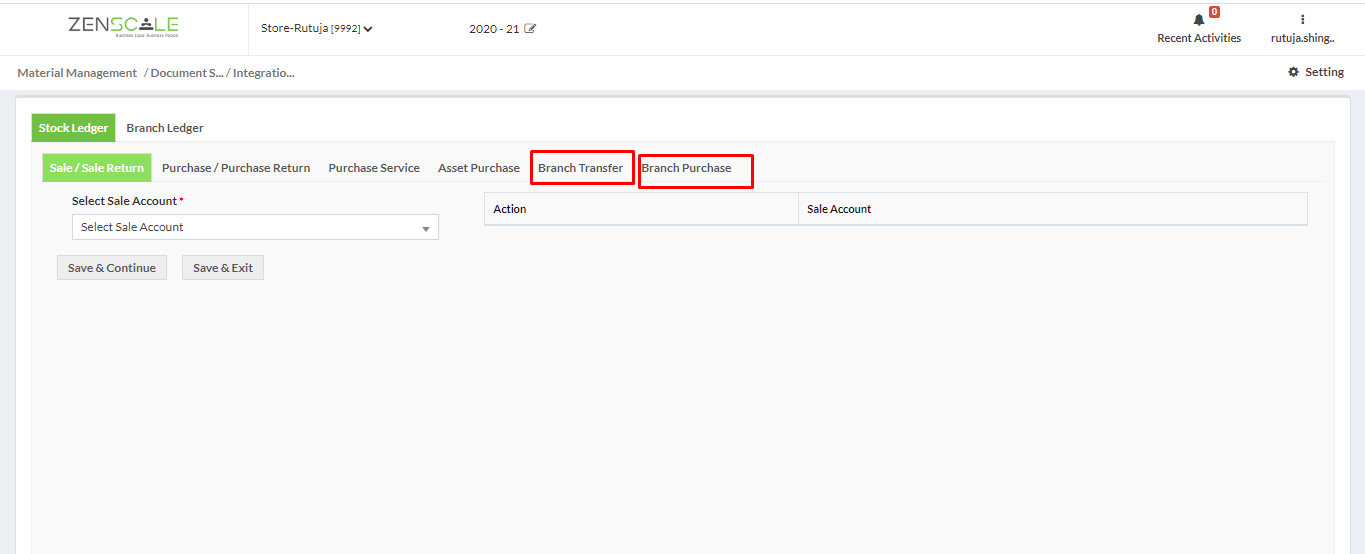 5.After clicking on branch purchase, select the material group and the location.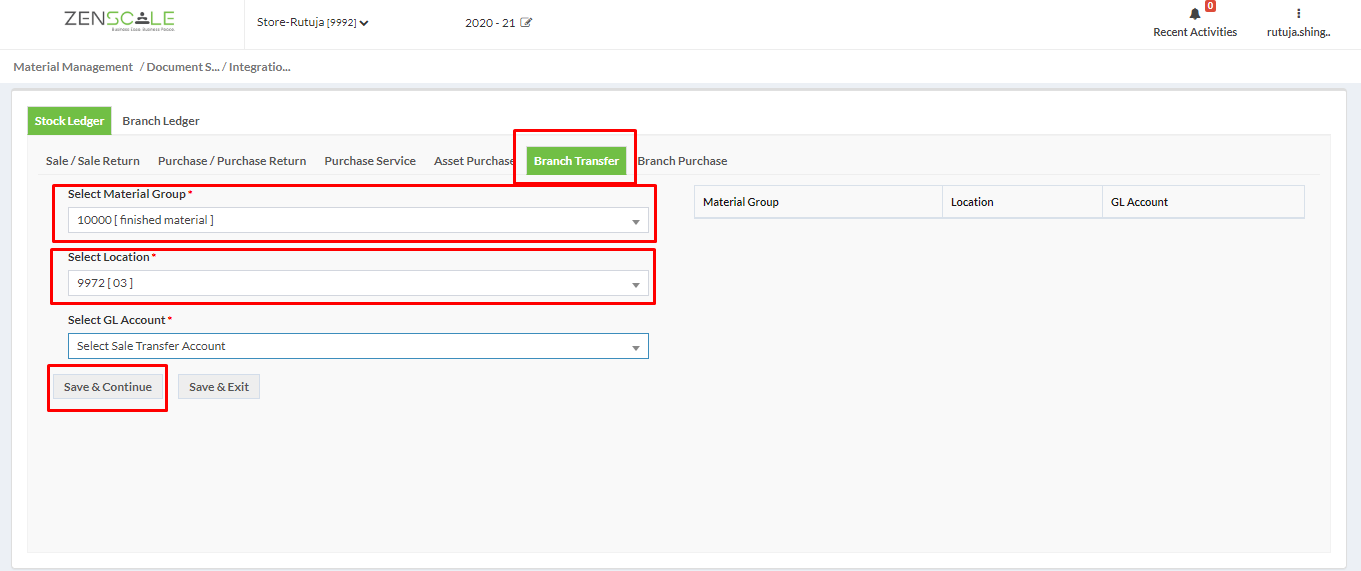 6. Then in transaction click on Branch purchase.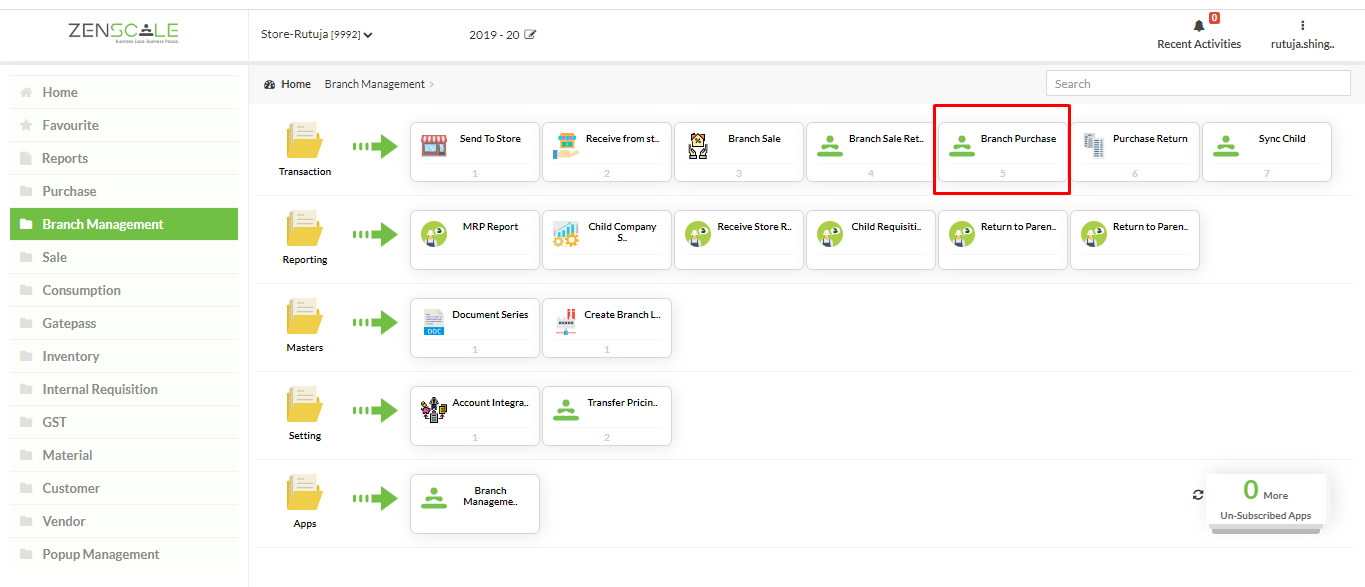 7. The page will open,select the sale document from branch and then fill all the mandatory fields.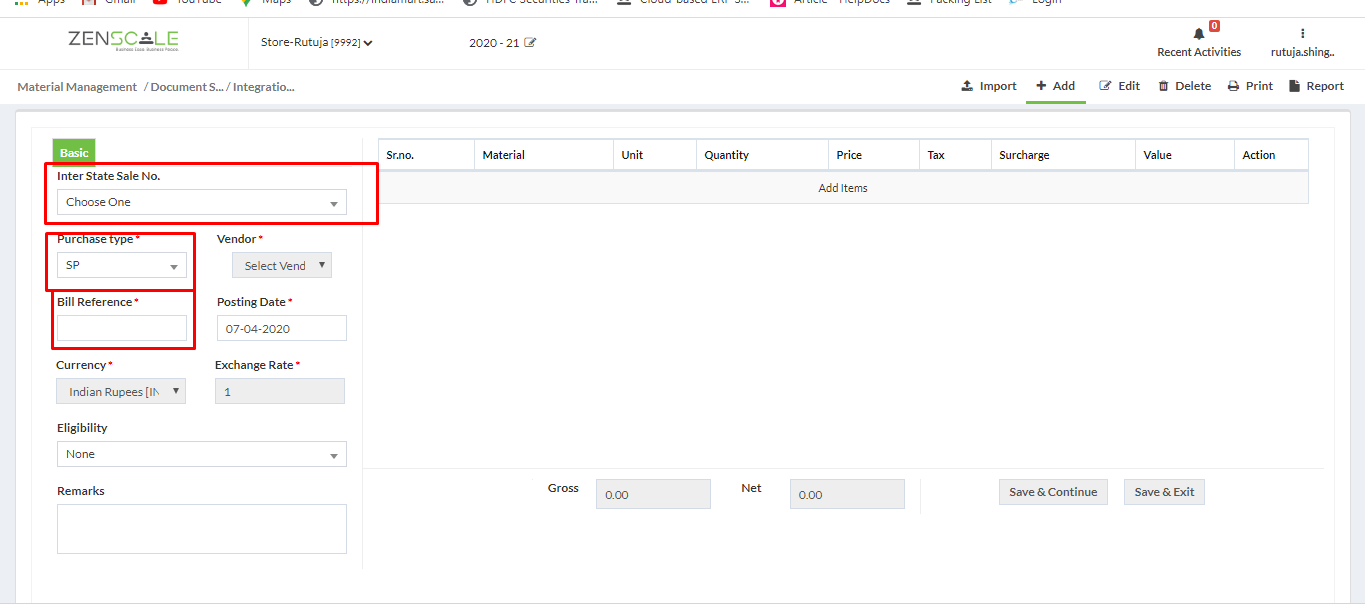 8. Choose created inter sale number.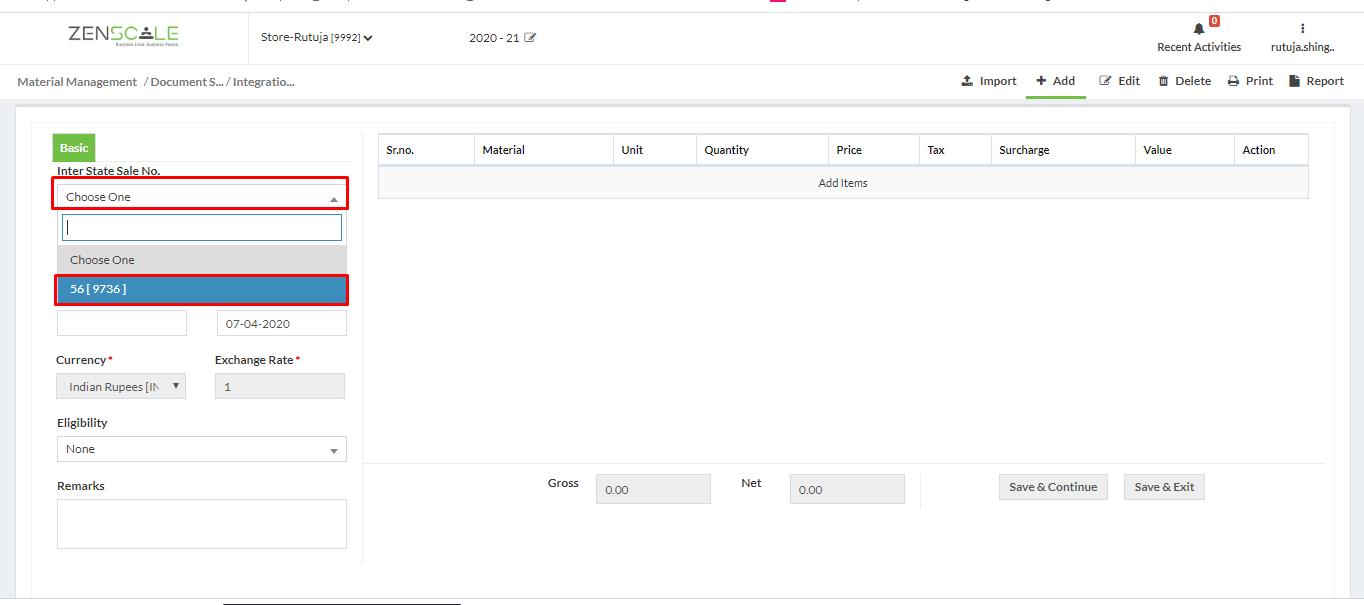 9. After selecting inter state sale number it will show, and then fill bill reference.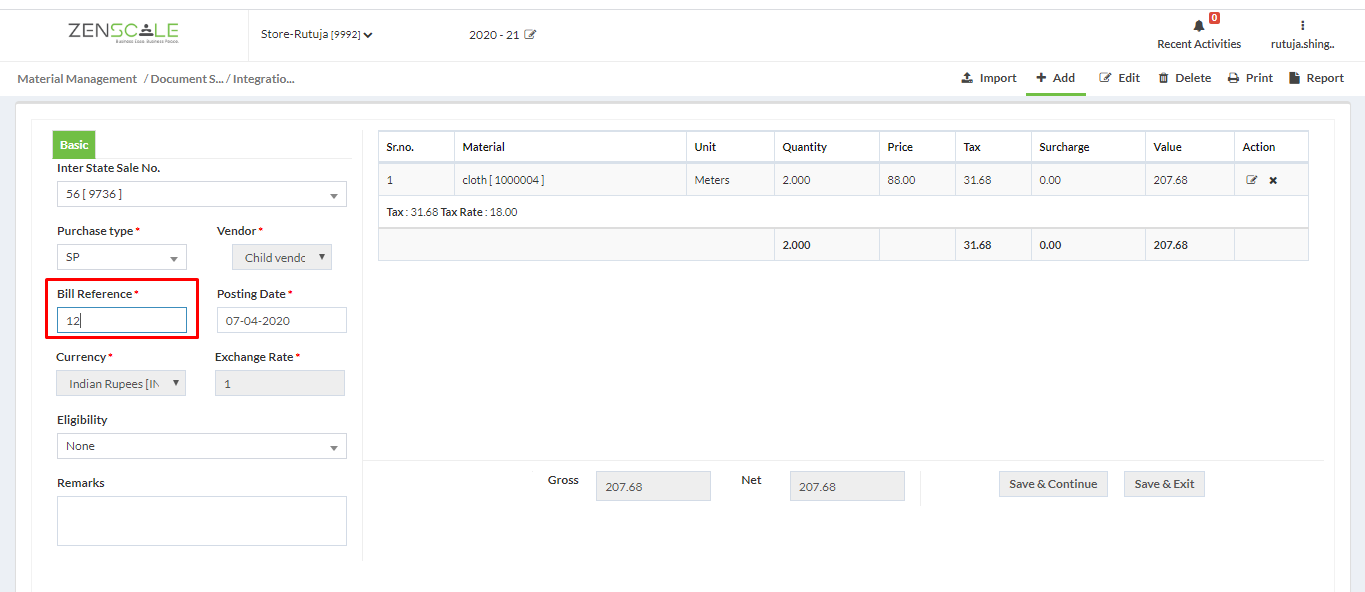 10. After that click on save and continue.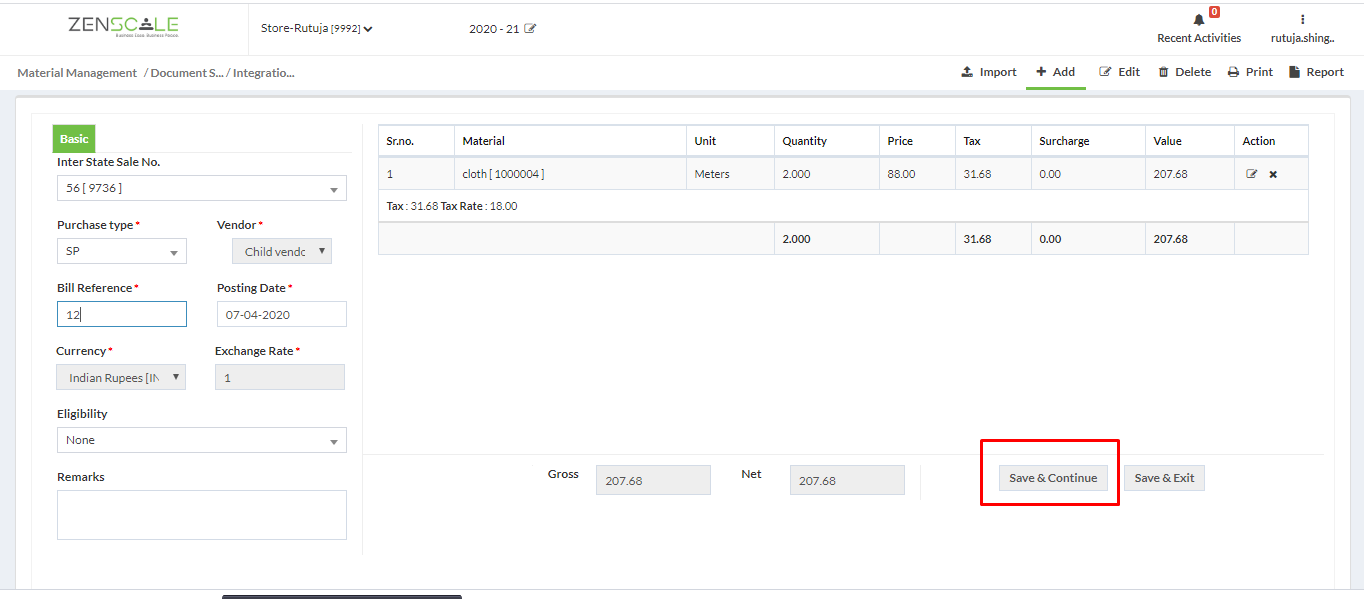 11. It show that document saved successfully,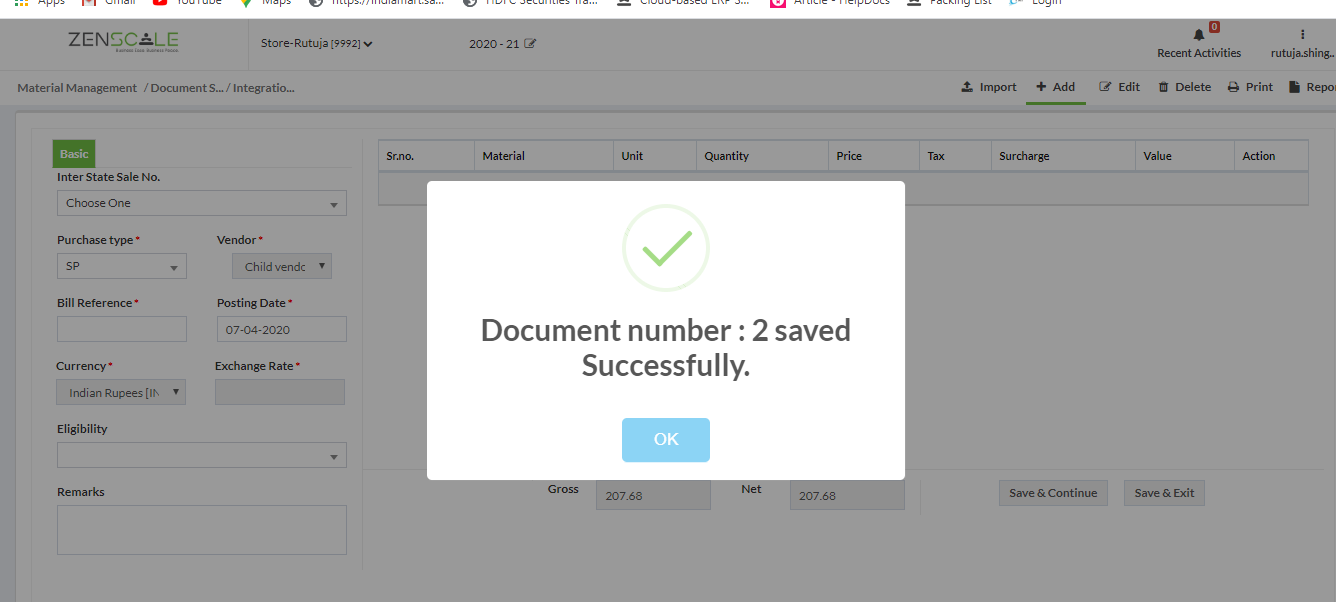 12. For editing branch purchase click on edit option.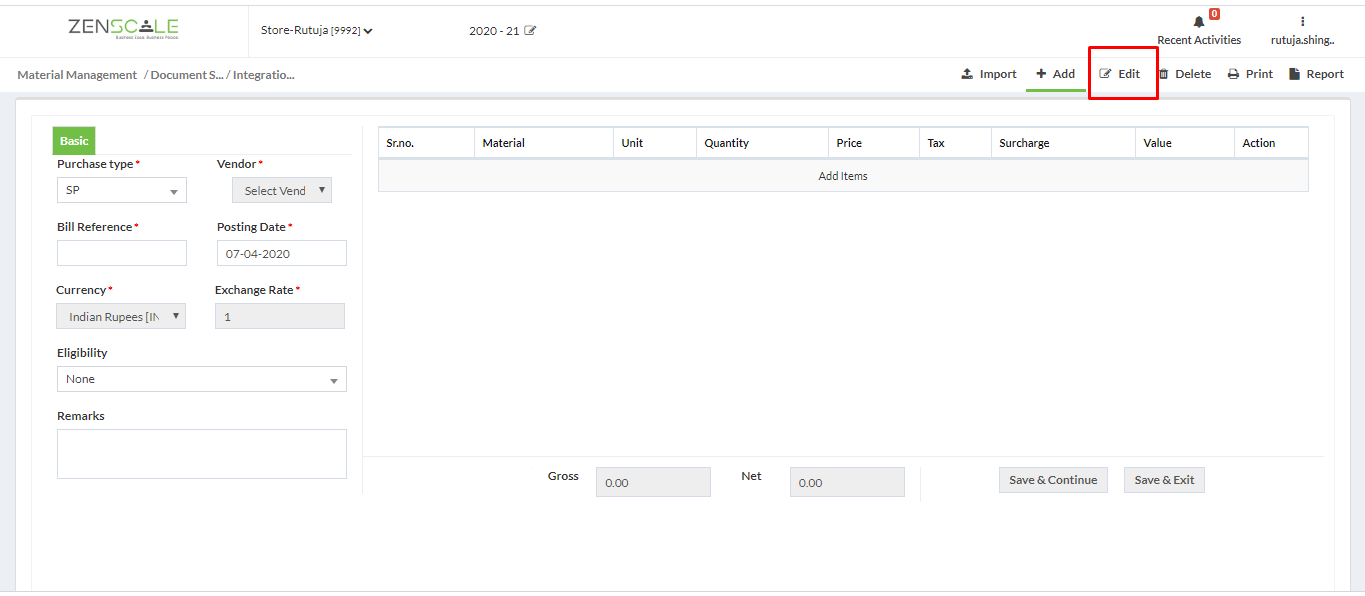 13. If you want to delete any document ,click on delete option.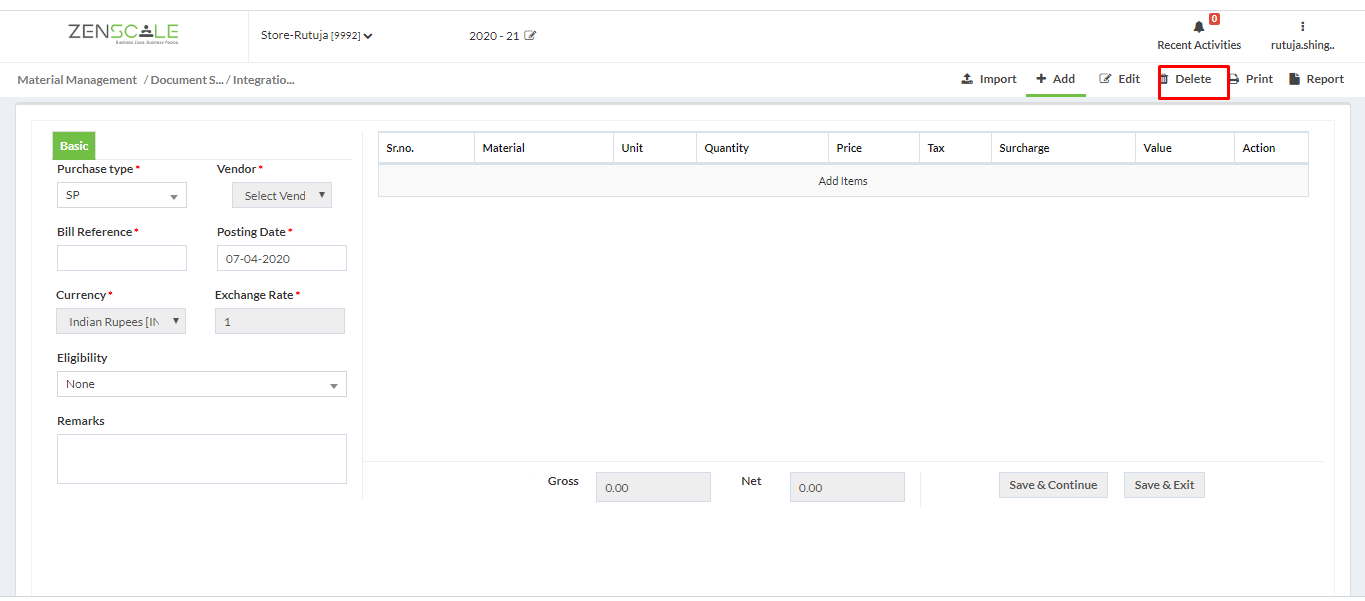 14. To check the report click on Report icon.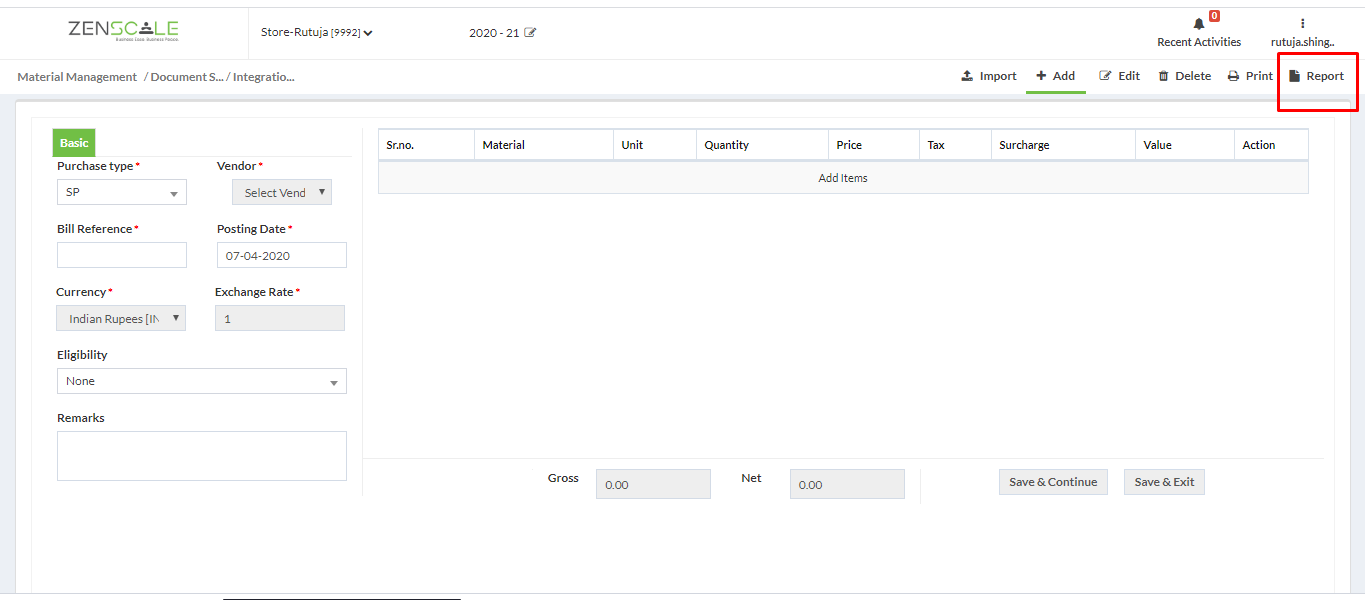 15 Then click on search.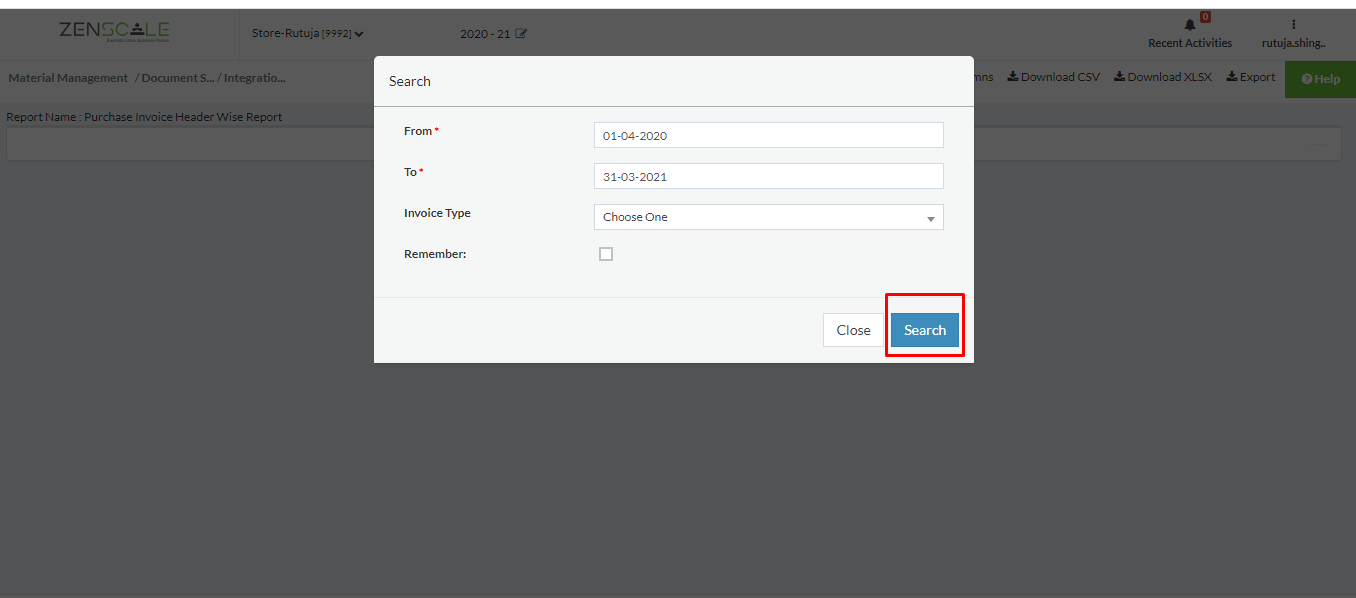 16. The report branch purchase will open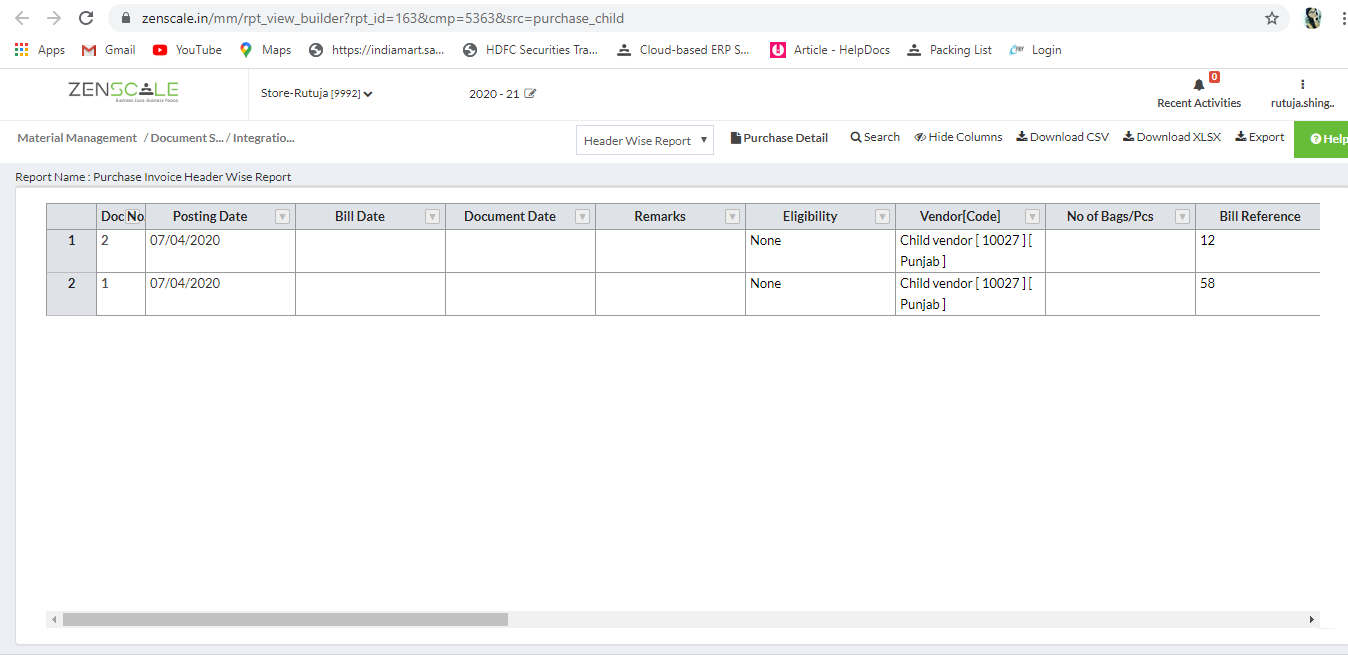 17. To get the print click on print icon.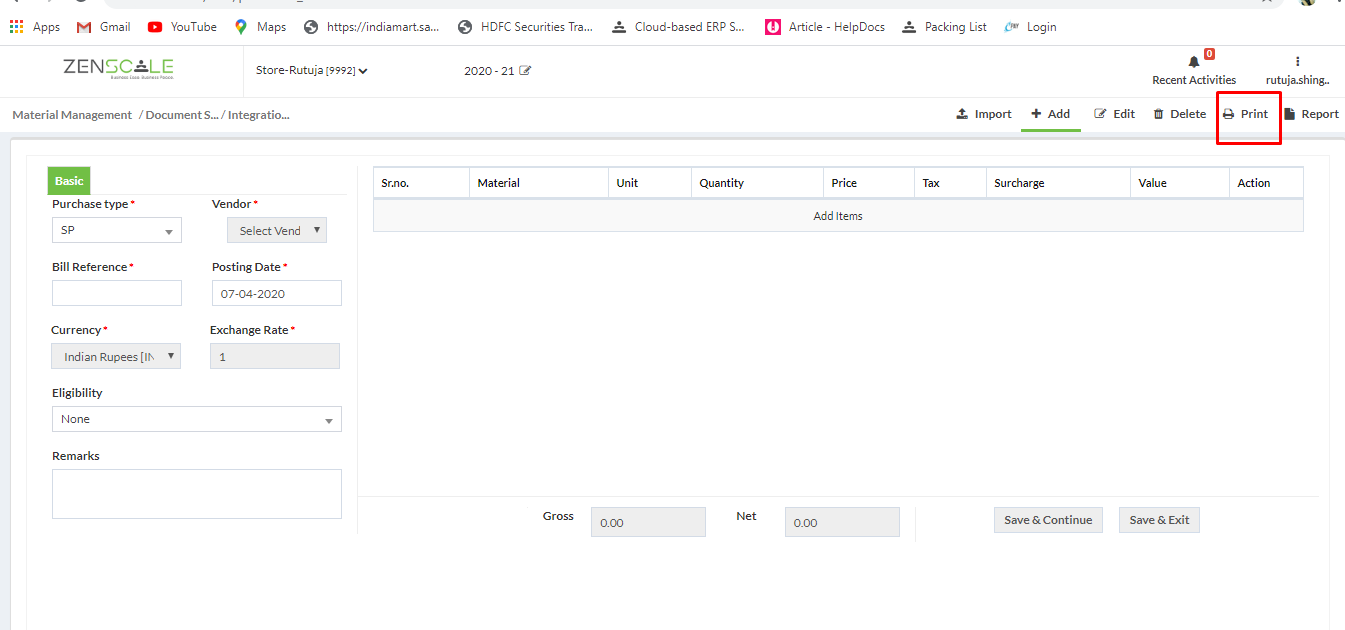 18.Click on action column to get the print.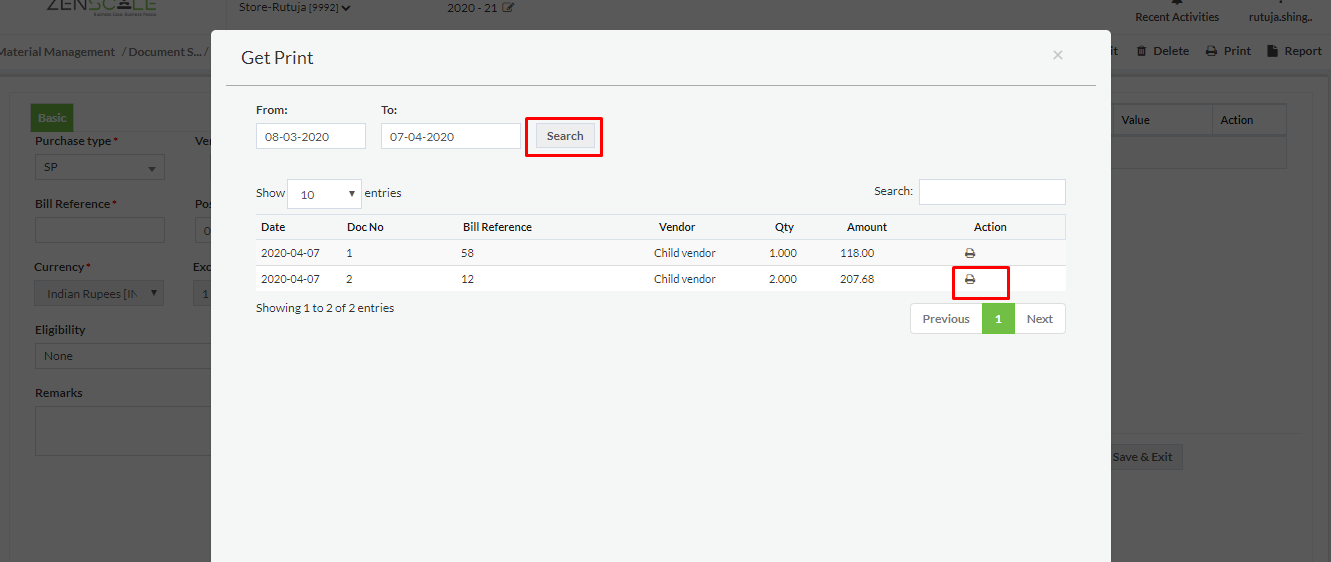 19. The print will be generated.